These South Indian Brides Ditched Mainstream, Coy Poses & Chose To Be Their Natural Self!
BY Garvita | 18 Jul, 2019 | 5571 views | 2 min read
Remember when bridal poses were just so awkward and similar? And one didn't have an option to give it a miss! But thank God for modern brides who brought a change & chose to exude their natural essence in the bridal portraits. It eventually made the shots, what we call, E.P.I.C! While the north Indian brides jumped on the trend bandwagon long time back, it's the south Indian brides who've now been bitten by this bug. 
We've compiled some cool bridal shots that totally define their personalities, and you're bound to love them. So go ahead, scroll, stare and screenshot the one that inspires you the most!
Can't do without a pout!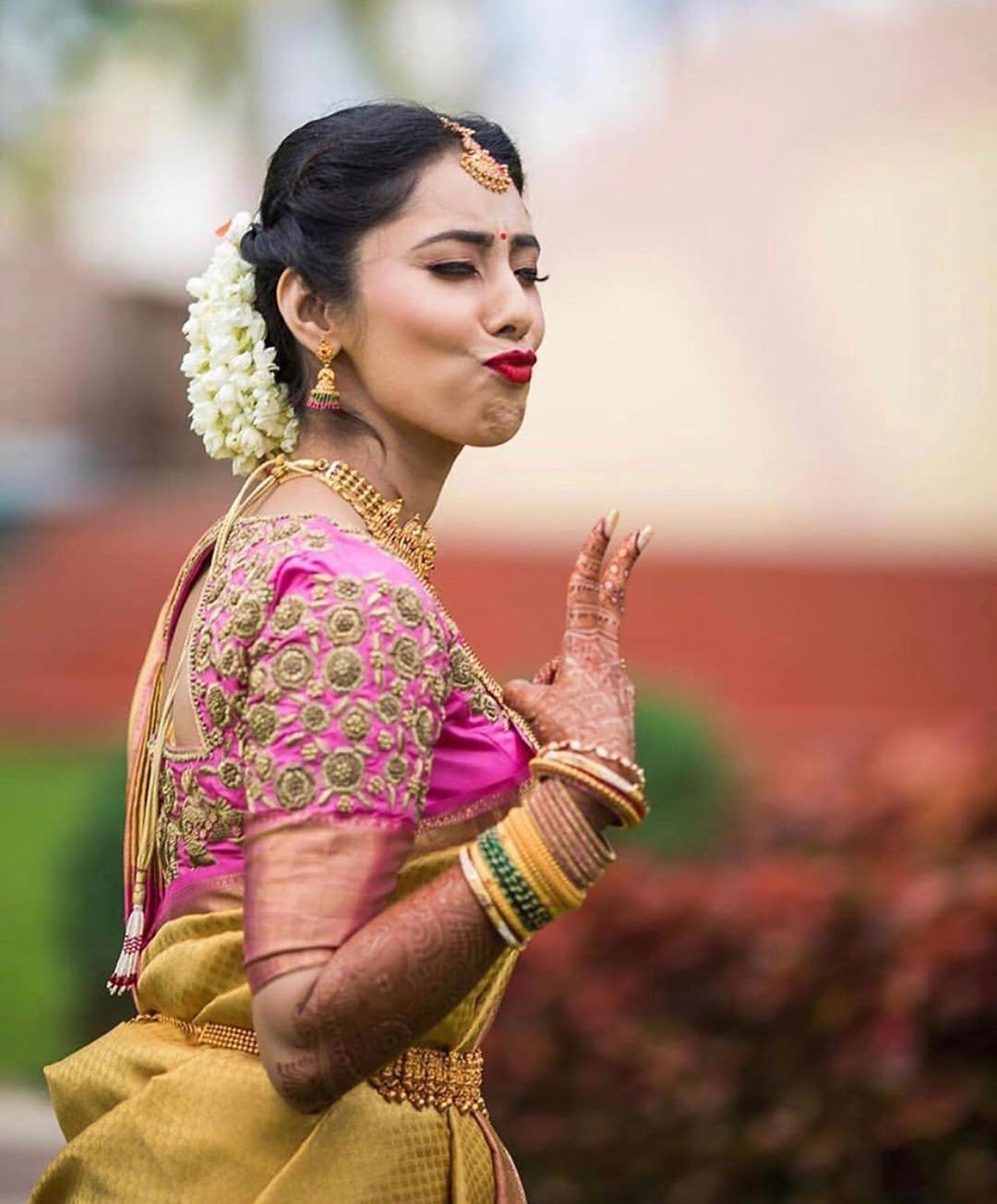 Image via Neeta Shankar Photography
Tell us one millennial bride who doesn't pout! We bet you wont find any.
Exhausted much? Because it aint easy to be a bride!

Image via Sriram Raghu Photography
And this bride ensured that it's known to everyone via her portrait!
Being her goofy self
Image via GlossNGlass★ 4.9
We totally love the brides who do not lose their calm and chill throughout the ceremony, and this bride was definitely one of those bride-chillas!
Don't miss out on your doggo!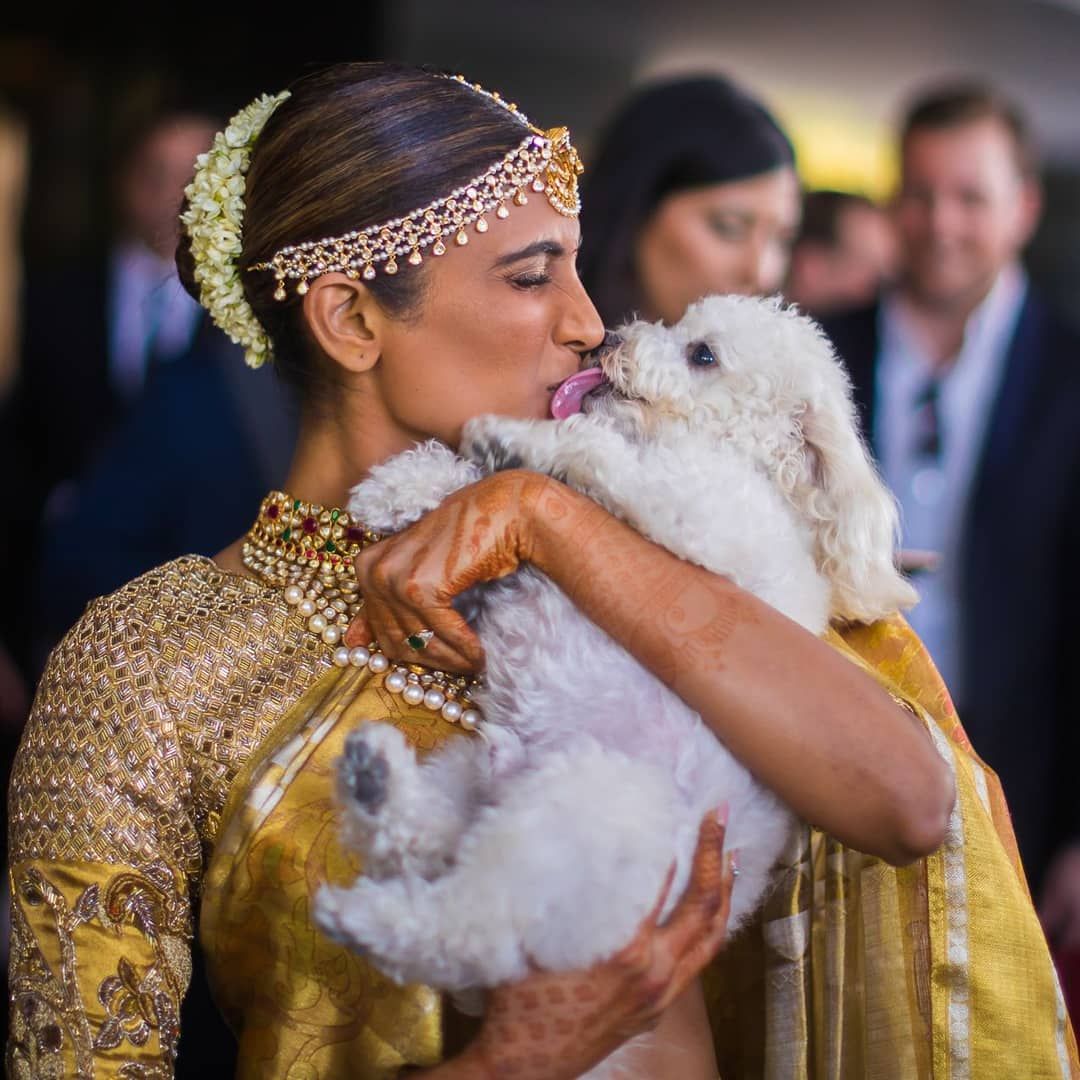 Image via Atul Pratap Chauhan 
A bridal portrait is 10x better when you have doggos to add cuteness to it!
Bid goodbye with a biggg smile!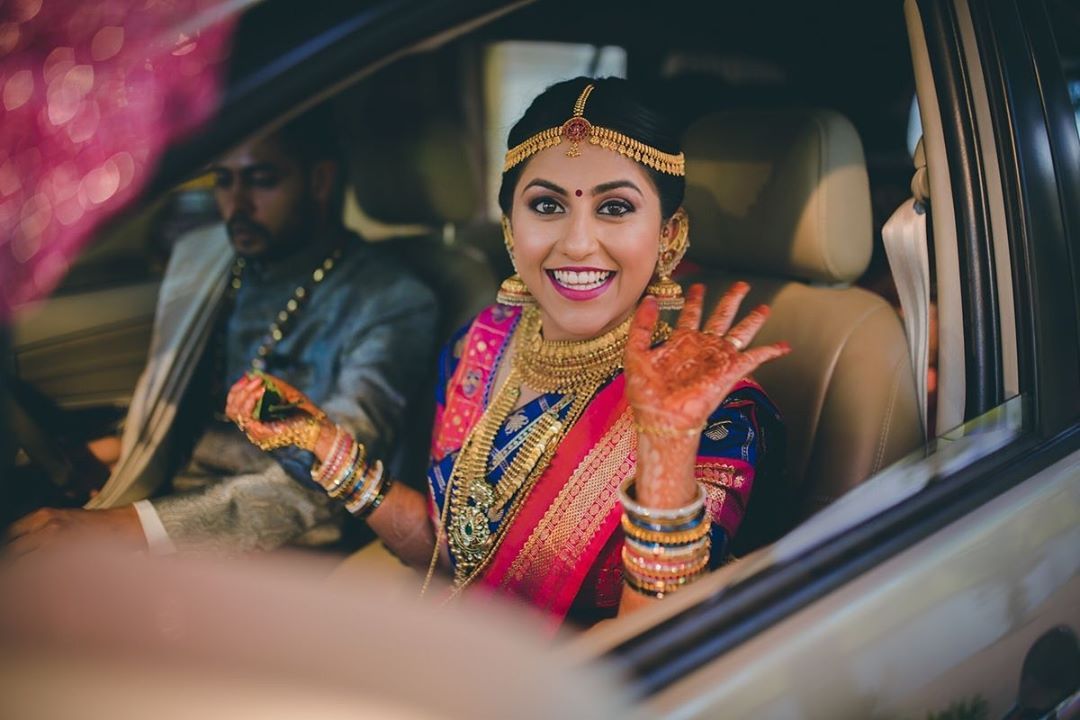 Image via LightBucket Productions
Say no to teary eyes goodbyes! Instead be your chirpy self. :)
Or with some sass?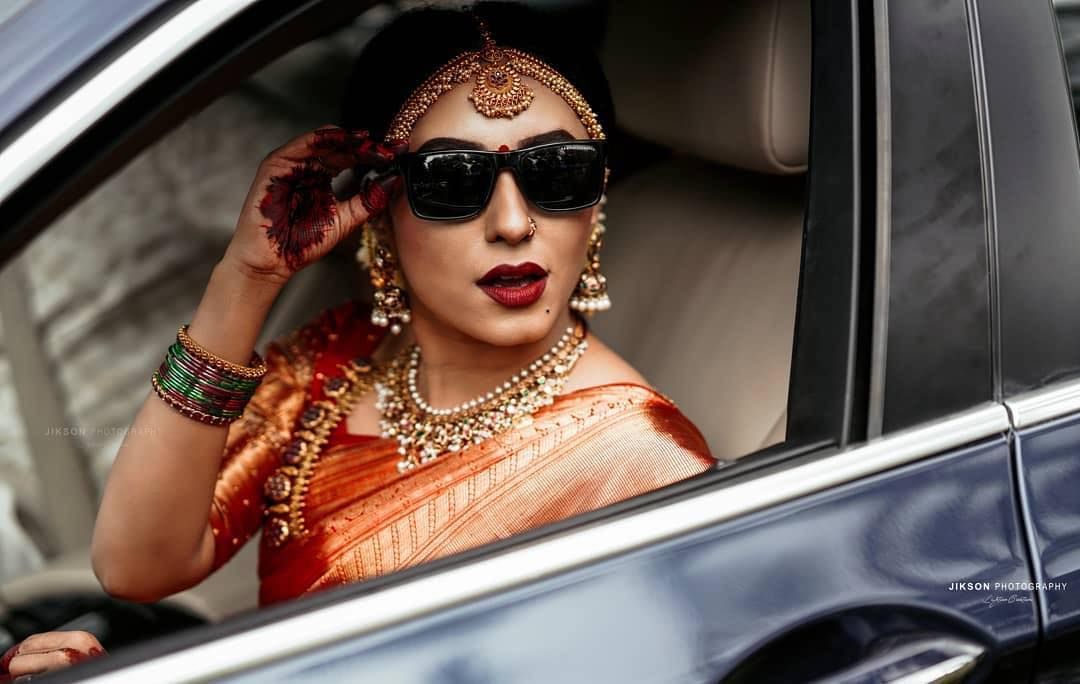 Image via Lights On Creations
Woahh! This bridal portrait is firreee

This one exuded style while being simple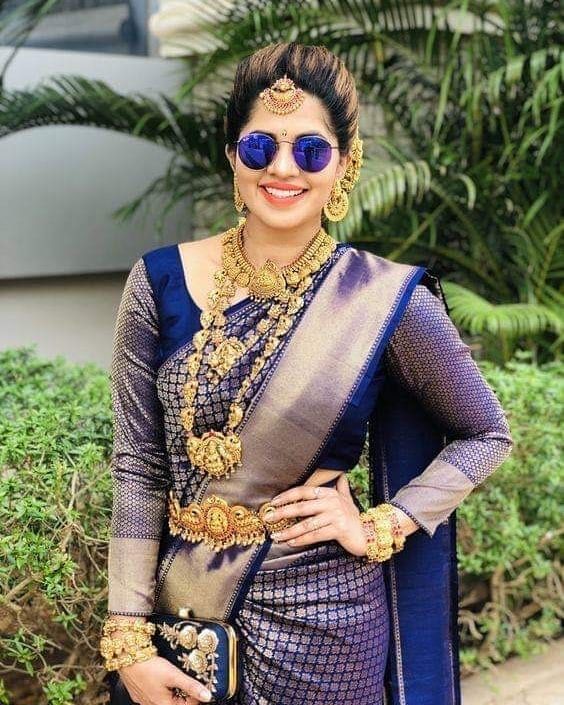 Image via Instagram
Loving the monochrome vibe and that 100 watt smile!
How about a dancing portrait?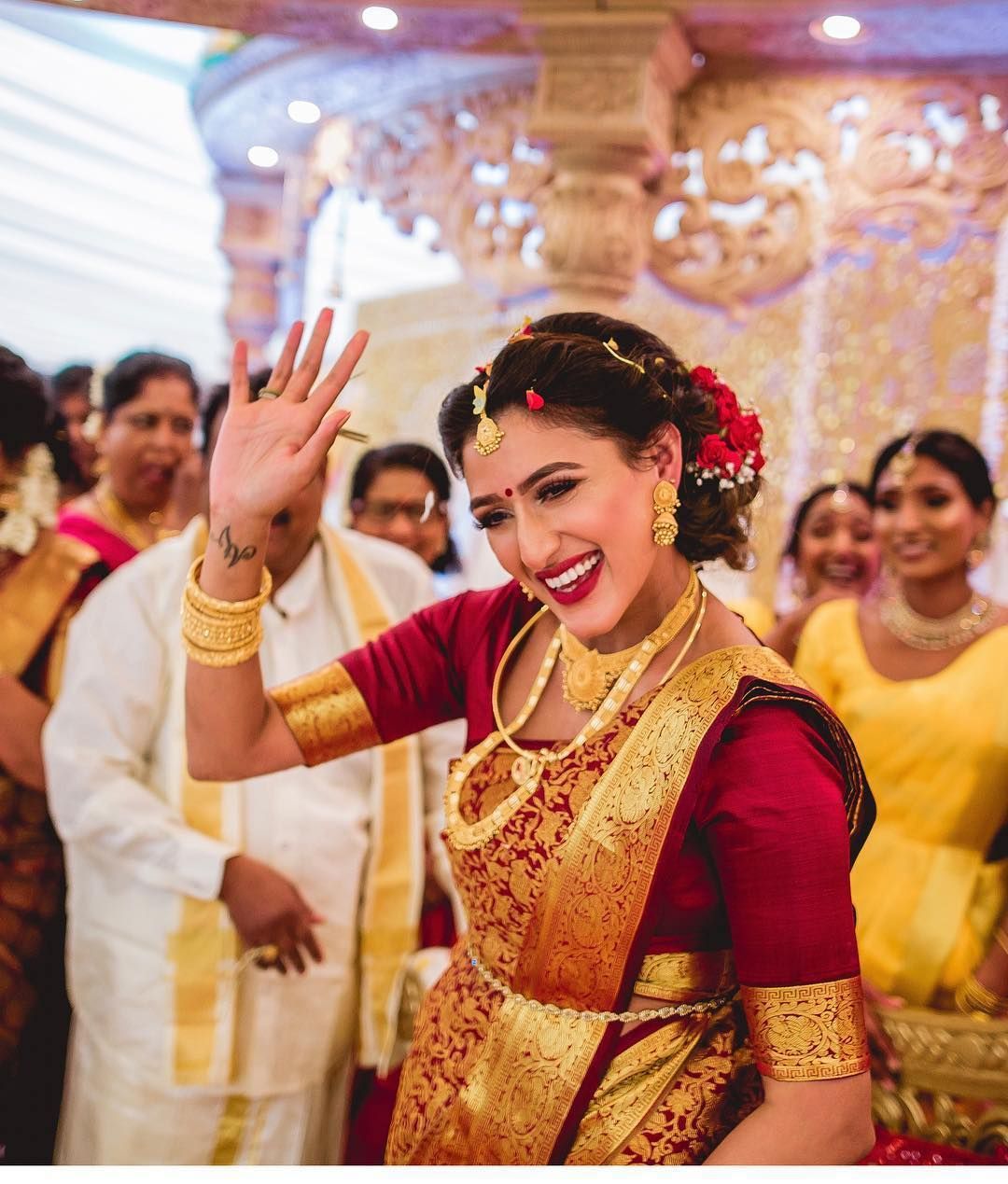 Image via @photon_image_
Brides get really less time to dance at their own wedding, so why not tell your photographer to click while you're at it! *not candid*
A composed gaze to the camera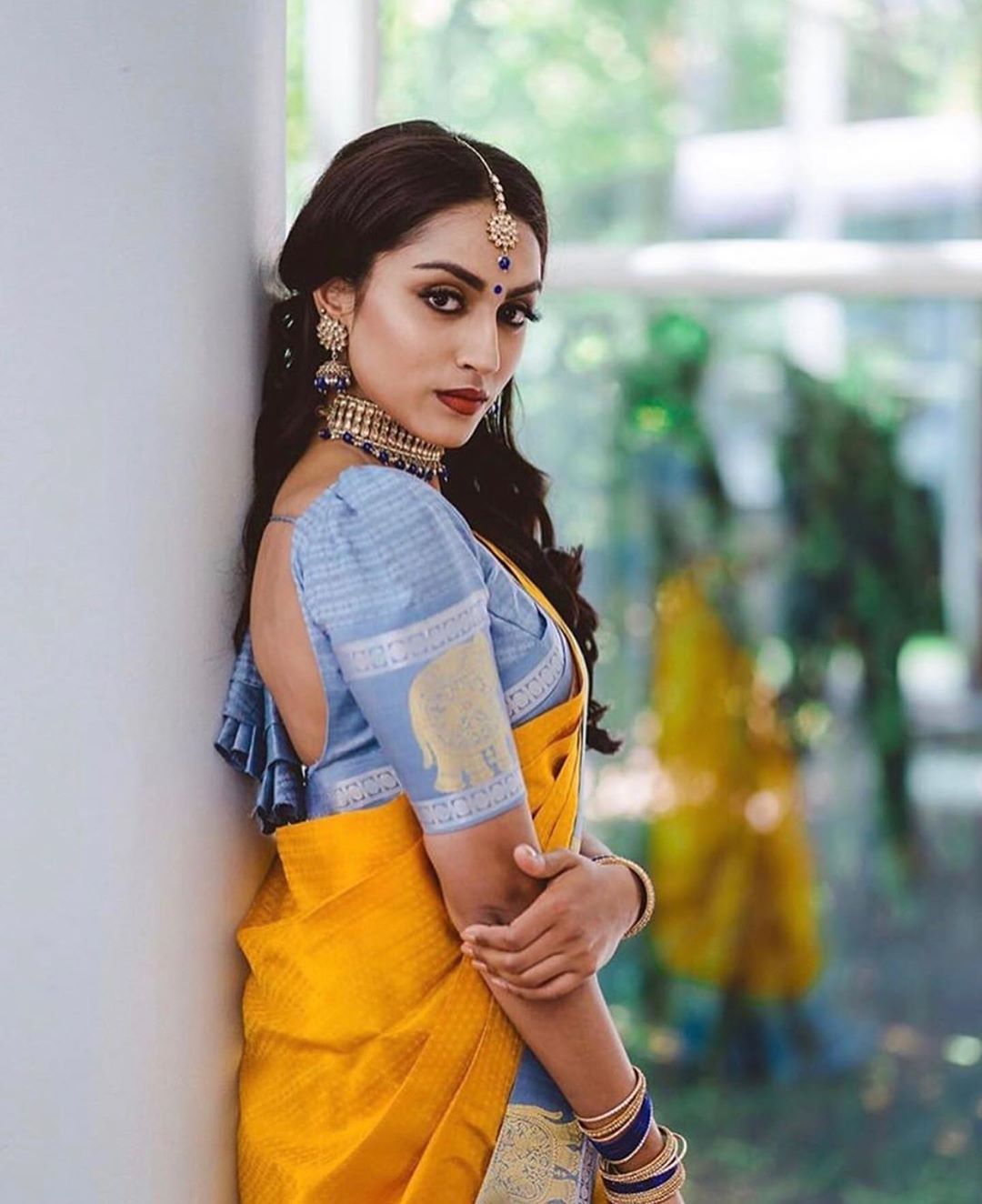 Image via @optimeye 
We're totally fascinated with this bridal portrait. So gorgeous!
A mix of everything, maybe?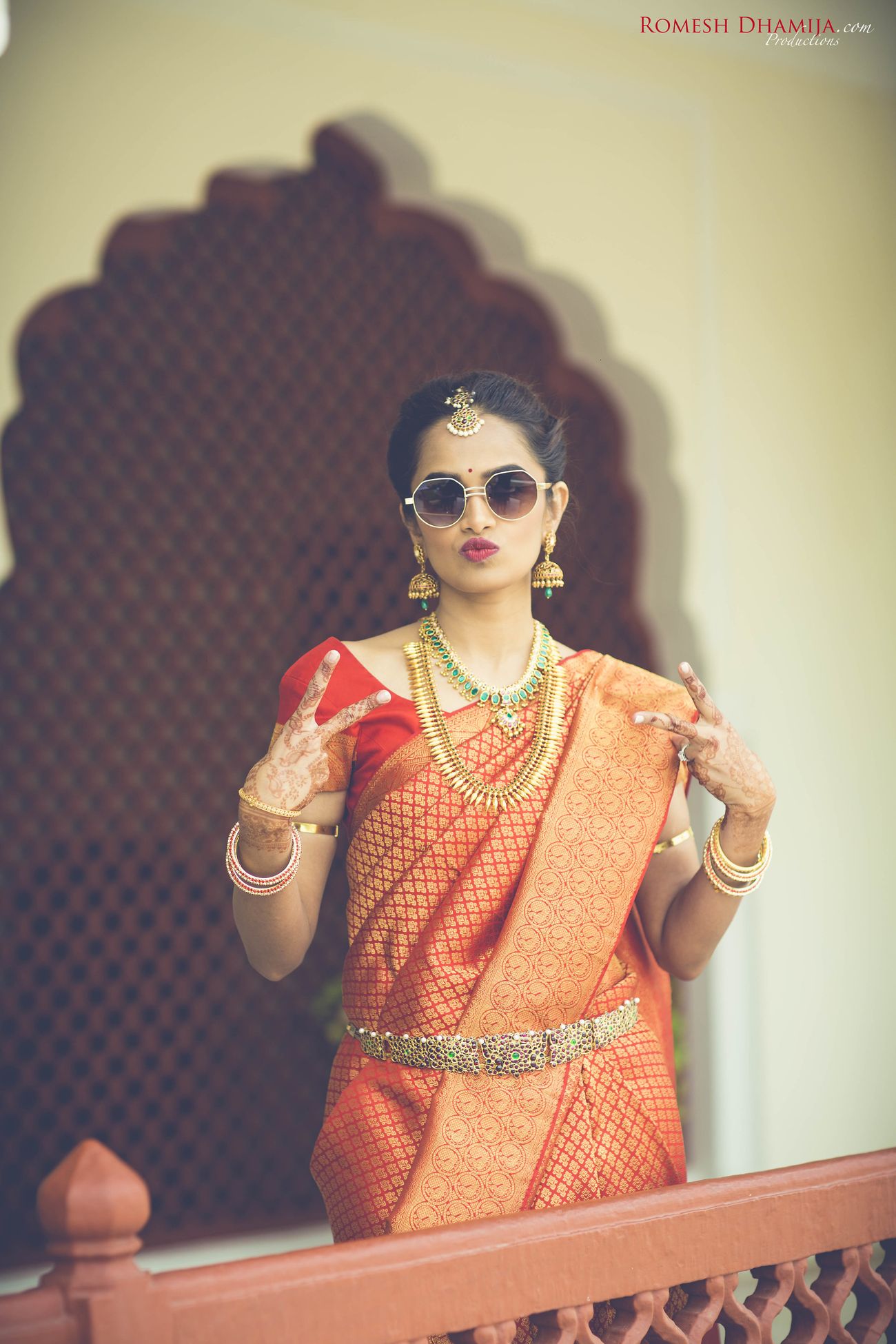 Image via Romesh Dhamija Photography
Pout + swag and oodles of charm! 
And finally JUMP with joyy!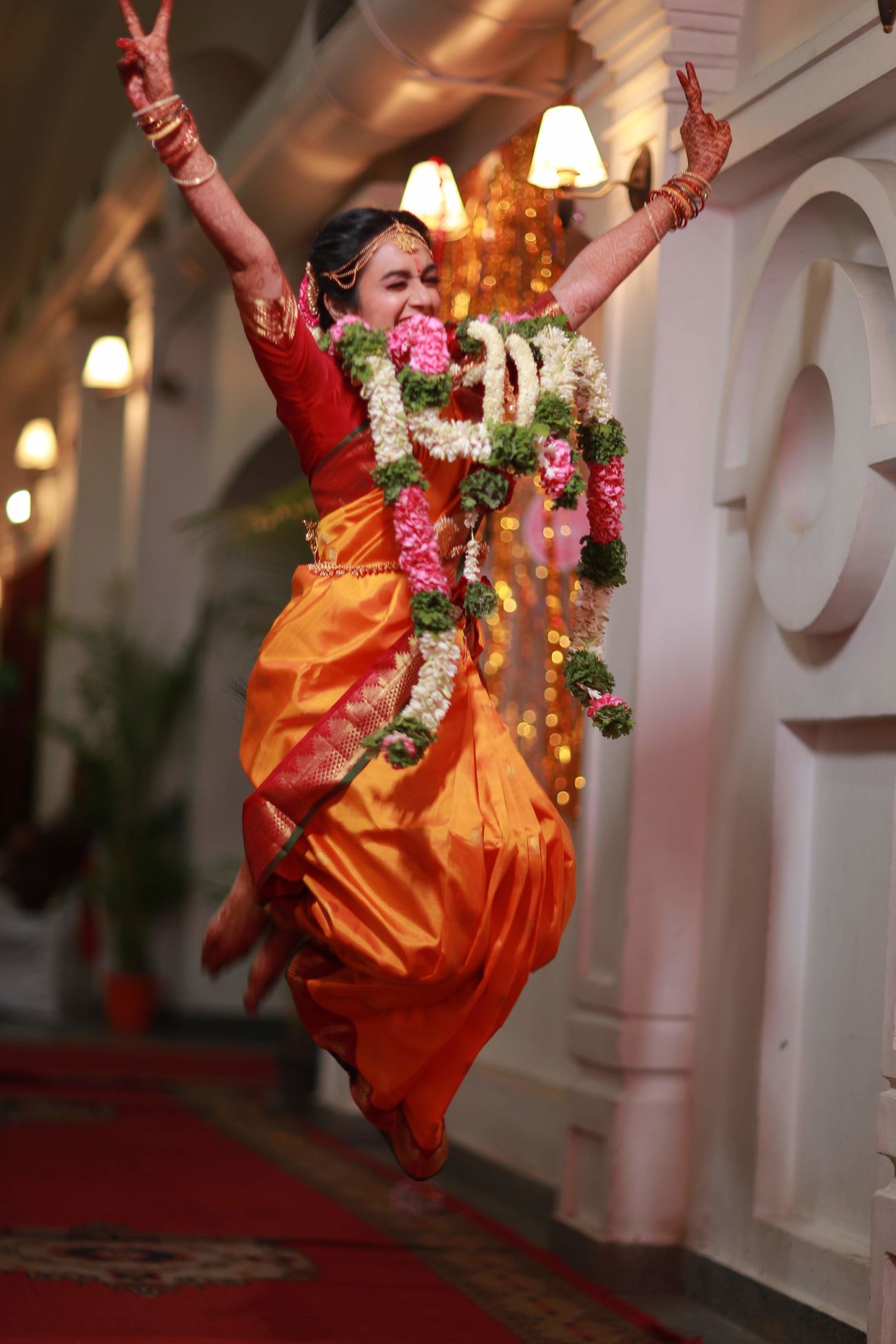 Image via Divine Photography
Obviously you're ecstatic so why not express it through your bridal portrait!
Imagine a wedding album with such fun shots! Amazing, right? So which one did you like? Tell us in the comments below, and if you have bridal portraits like these, then don't forget to share & tag us! 
Also read: 30+ South Indian Brides Who Rocked The South Indian Look