These Venues Are Ready To Host Weddings & Here's What You Should Know
BY Sakshi | 13 Jul, 2020 | 6735 views | 6 min read
With the unlockdown happening in quite a few places and life slowly but steadily going back to the 'new normal' despite COVID still being around, weddings are also restarting, but still on a smaller scale. While a 'big fat' Indian wedding might still be far away, couples and their families are having more intimate affairs, with just those who matter being a part of the celebration. Traveling in small groups close by for weddings like these might soon start, and leading wedding venues are implementing lots of procedures and practices in place to ensure they can welcome wedding guests with open arms.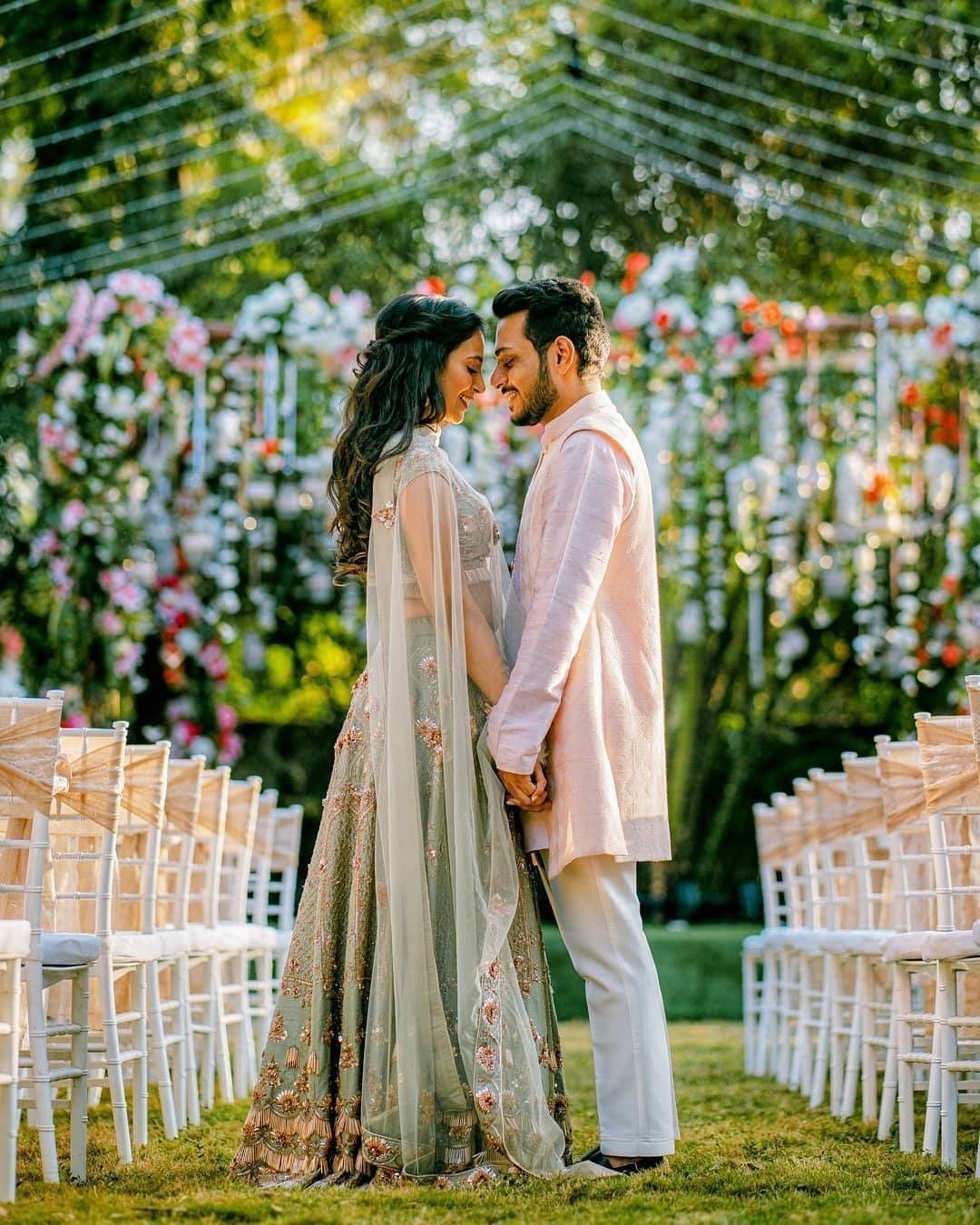 Image via Busy Bee Studio★ 4.9
So we decided to ask 3 leading wedding venues in India about the measures they are taking to ensure safety during COVID, and trust us when we say there's a lot of care being taken!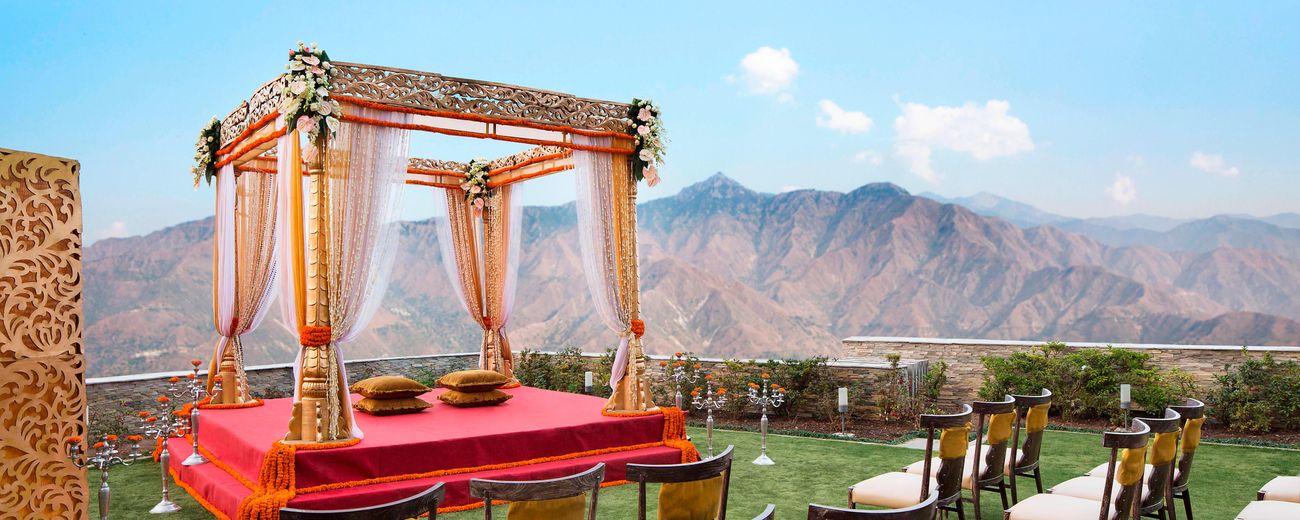 The resort is abiding by the policy 'Safe Is The New Luxury' - they are launching Petite Weddings as the #HillsareSafe. Here are the measures being taken by them to ensure safety for wedding parties during COVID-19.
Starting from online pre-registration processes to a contact less express check in via the

Marriott

Bonvoy app and

Marriott

keyless check in are being put to practice.
In regards to weddings, Group check ins have to be done in defined areas identified by the resort and no longer via the main Lobby.
All hotel associates have undergone extensive training under the "My Doctor" personal hygiene program aimed at personal and work hygiene implementation in all aspects.
When it comes to food, especially buffet, All LIVE Counters: (Assisted service), Chefs and service team wear PPE (Mask and Gloves), Sneeze guards used wherever there is display of ingredients to avoid any droplet contamination.
To avoid gathering at LIVE Counters, Guest Could use QR code to know all LIVE Counters from an on screen event menu and request same to be delivered to their table.
Individual portions carrying all that a guest needs to enjoy the snack - Snack, Dip, Cutlery (Small fork / Satay / Pick) plated in the individual for convenience. 
No sharing of common tongs / dip spoons etc. (Avoided)
For 0-50 guests, there is a 

complete structured sit down Garhwali 

Thali offering, and for over 50 guests, they have live stations in a more banquet format.

Apart from this, there are also basic hygiene measures taken by their associates like pre screening for temperature and symptoms and then allowed to work.
All associates in guest contact sanitize their hands every 20 minutes. Wear proper PPE.
Uniform for associates in guest contact areas changed after every meal service.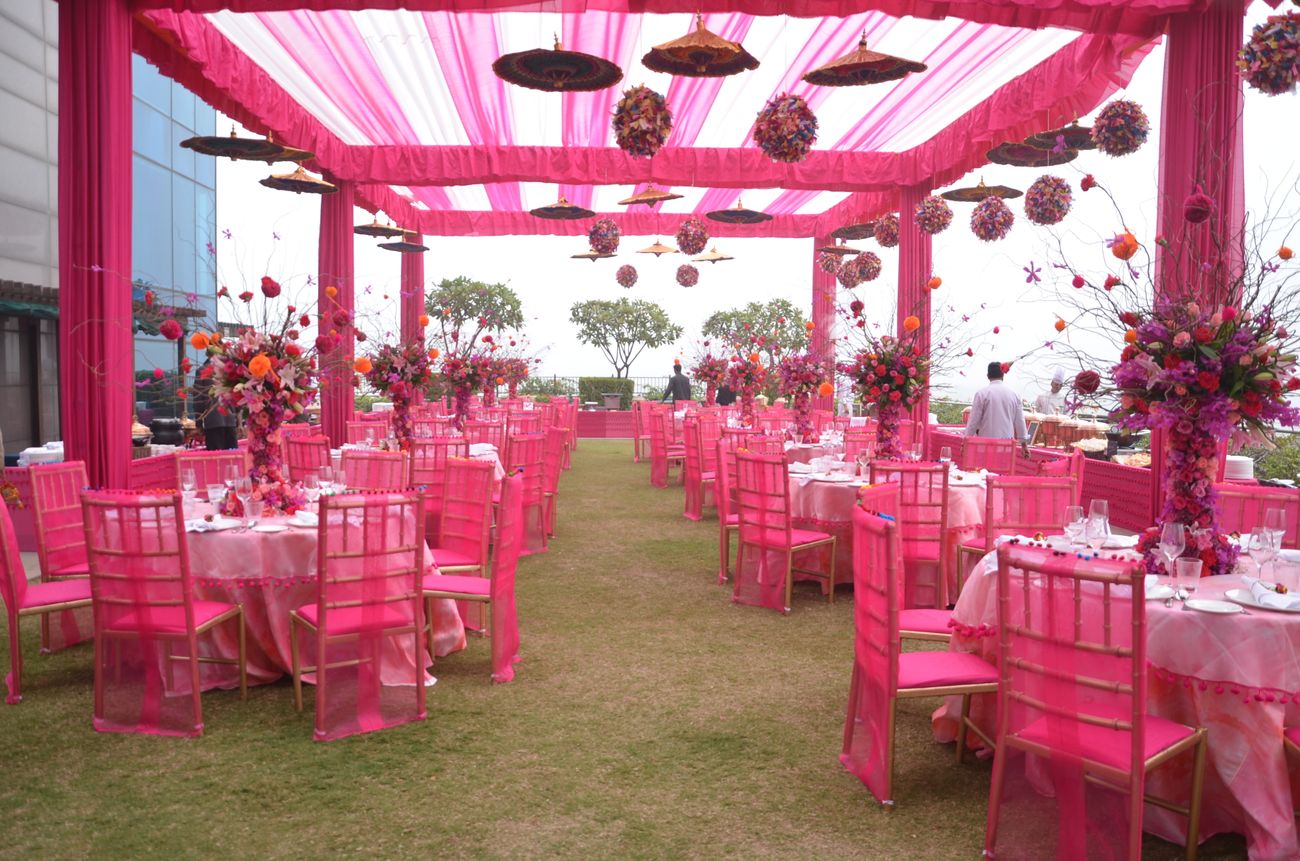 The Standard Operating Procedures regarding the preventive measures to be followed to contain spread of Covid 19 pandemic by this hotel are:
There shall be not more than 50 people total gathering in the venue at a time. Face masks / covers mandatory for guests during all times. 
Only asymptomatic guests shall be allowed, and guests should also maintain social distance of 6 ft. from each other.
There will no service of alcoholic beverages.
Installation and use of Aarogya Setu app shall be advised to all

 

Number of people in the elevators shall be restricted, duly maintaining social distancing norms.
Details of the guest (travel history, medical condition etc.) along with ID and self- declaration form must be provided by the guest at the reception before check-in.
For air-conditioning/ventilation, the guidelines of CPWD shall be followed which inter alia emphasises that the temperature setting of all air conditioning devices should be in the range of 24-30 °C , relative humidity should be in the range of 40- 70%
Effective sanitation within the premises shall be maintained, hotel will charge INR 5000 AI per event per venue for the same.
All vendors to wear face masks and gloves throughout their presence in the hotel premises.
Any setup be ready at least 1 hr before the guest arrival for sanitization process.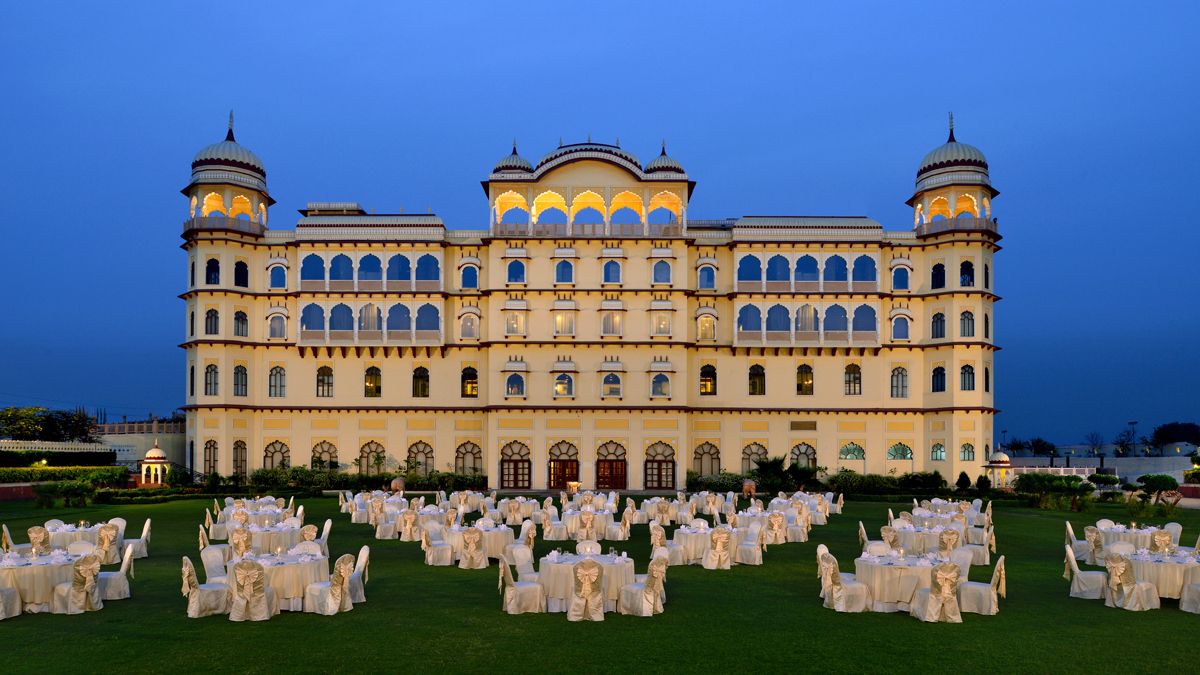 The management here understands that every couple is facing different challenges each day, but flexibility is the key to offer solutions at Noor Mahal. Along with providing an experiential wedding venue, they have been putting efforts together to ensure safety at weddings by maintaining health and safety protocols, namely:
We are completely equipped to offer seamless one stop shop for all the wedding related requirements as going forward people will avoid arranging certain things on their own.
Noor Mahal is offering an array of picturesque settings for multiple wedding functions and ceremonies. One can choose from a variety of our splendid courtyards - Deewan-e-Aam or Deewan-e-Khas or outdoor or indoor settings surrounded by low jaalis & chajjas.
The placement of food and beverage has been done keeping in mind the norms of social distancing. We are providing distanced seated dinning arrangements as a safe alternative option to the traditional self-service buffets during weddings. A table of four or six would now be accommodating sitting for two.
We are fumigating restaurant premises, continuously monitoring the temperature of staff and guests and sanitising vegetables and fruits.
We are helping the couples to go virtual with the celebrations of their D-Day by helping them live streaming of the ceremonies along with a seamless digital and tech support.
We have taken all the necessary preventive measures like protection shields on front desk, thermal screening at entry gates, compulsory masks for guests and staff, restricted entries to common areas to ensure social distancing as promoted by the government.
We have strengthened our housekeeping wing with protective gears and high quality sanitisers. 
The staff is frequently disinfecting all the key hand touchpoints in guest rooms, public spaces and office staff areas so as to ensure safe and memorable stay. 
We have also provided mock training to our hotel staff to face the challenges of meeting suspected corona positive guests to ensure safety of the other guests staying at the hotel.
The hotel staff is also checked for temperature twice a day with compulsory usage of hand sanitisers, masks and hand gloves.
Planning a wedding in Check out venues, makeup artists, photographers and more that can help you plan your perfect dream wedding! Also, download the WedMeGood app today for a seamless wedding planning experience and tons of inspiration!