This Boho Wedding Invite Box Idea Is So Pretty & Reusable!
BY Sakshi | 29 Nov, 2017 | 986 views | 2 min read
We love an innovative invite when we come across one, and this boho invite with a card and a favour box caught our fancy the moment we laid our eyes on it! So we decided to get in touch with the creators,and get all the deets on what's inside this pretty geometric box with botanical details, which btw is a cool new trend by itself!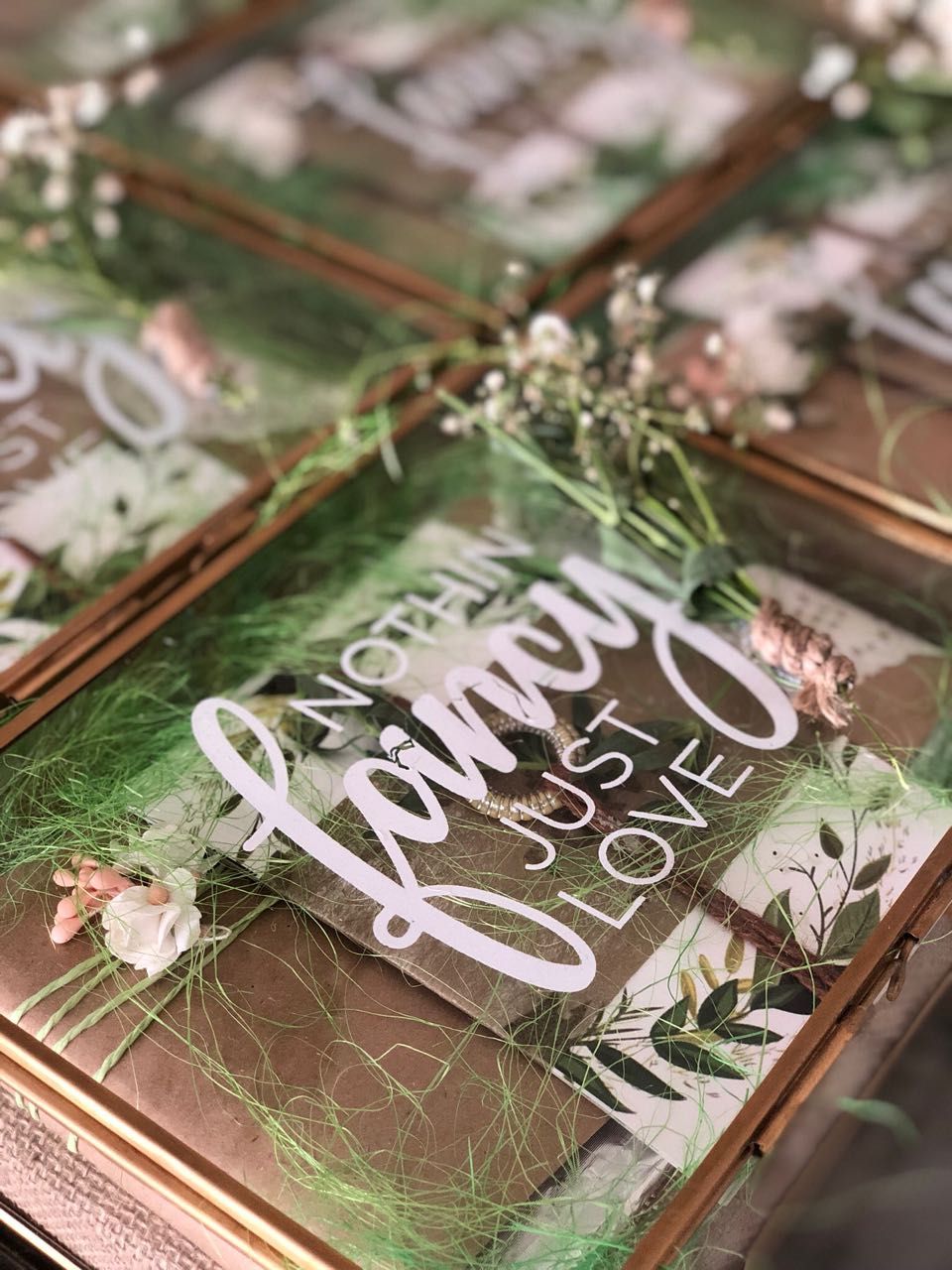 Saloni Nahar from Studio Works Co. says, "The bride and groom (Purvi and Ronak) wanted something- elegantly minimal, practically usable, and yet to be fun, and we wanted to give them just that! Inspired by the current trend of botanical inspired invites, we wanted to create something unusual for an Indian Wedding. Something that was fresh, elegant, muted but quirky and reusable at the same time."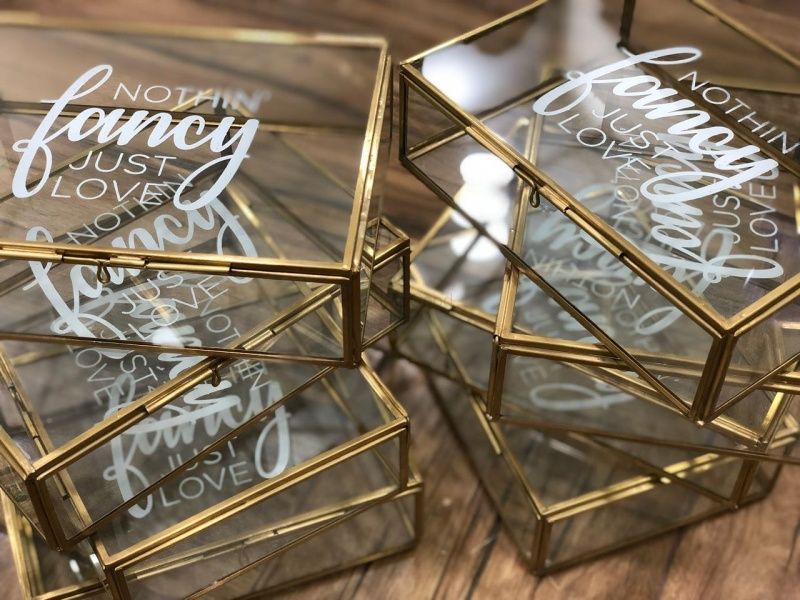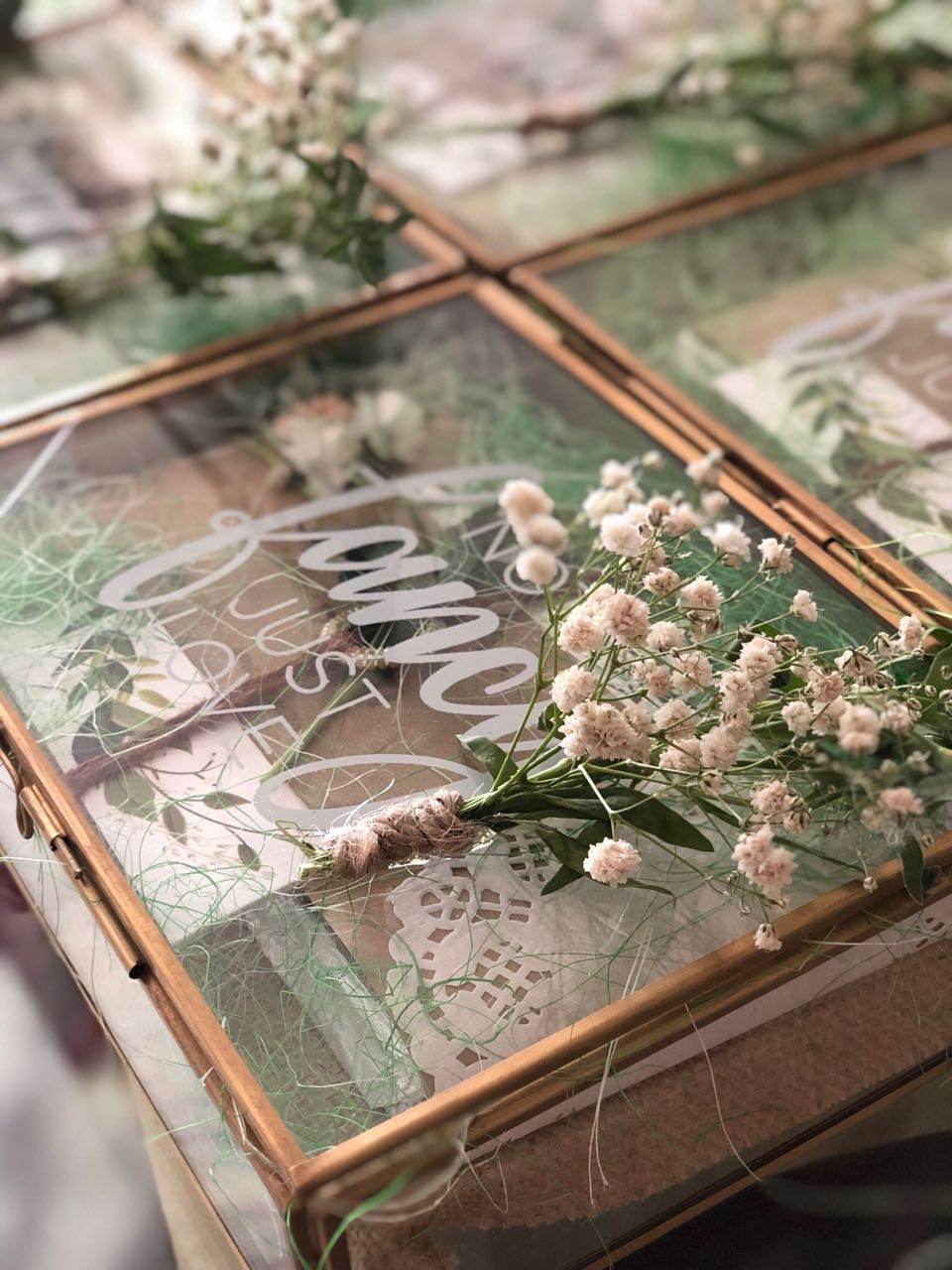 "So we custom made antique brass and glass curio box with a quote printed on top - Nothin' Fancy Just Love! which is definitely reusable. We even added chocolate bars - we did 2 different flavours one was chocolate with caramel & the other orange with caramel and nuts!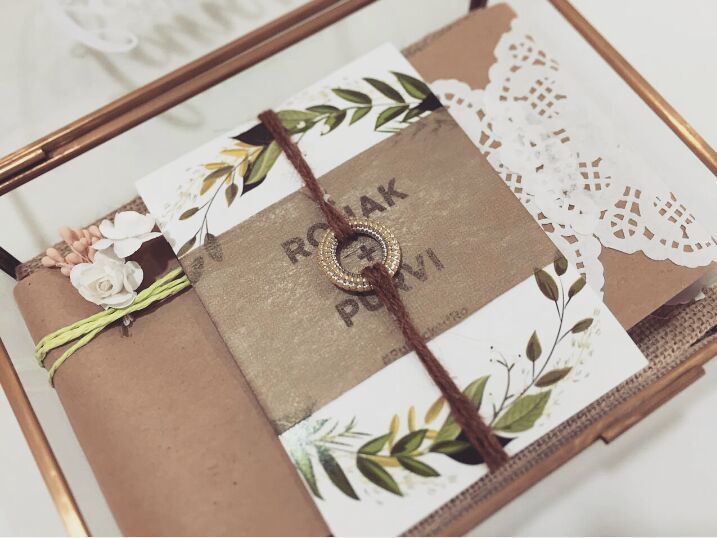 "This went along with botanical-inspired invites - following inline with the theme and some quirky content!"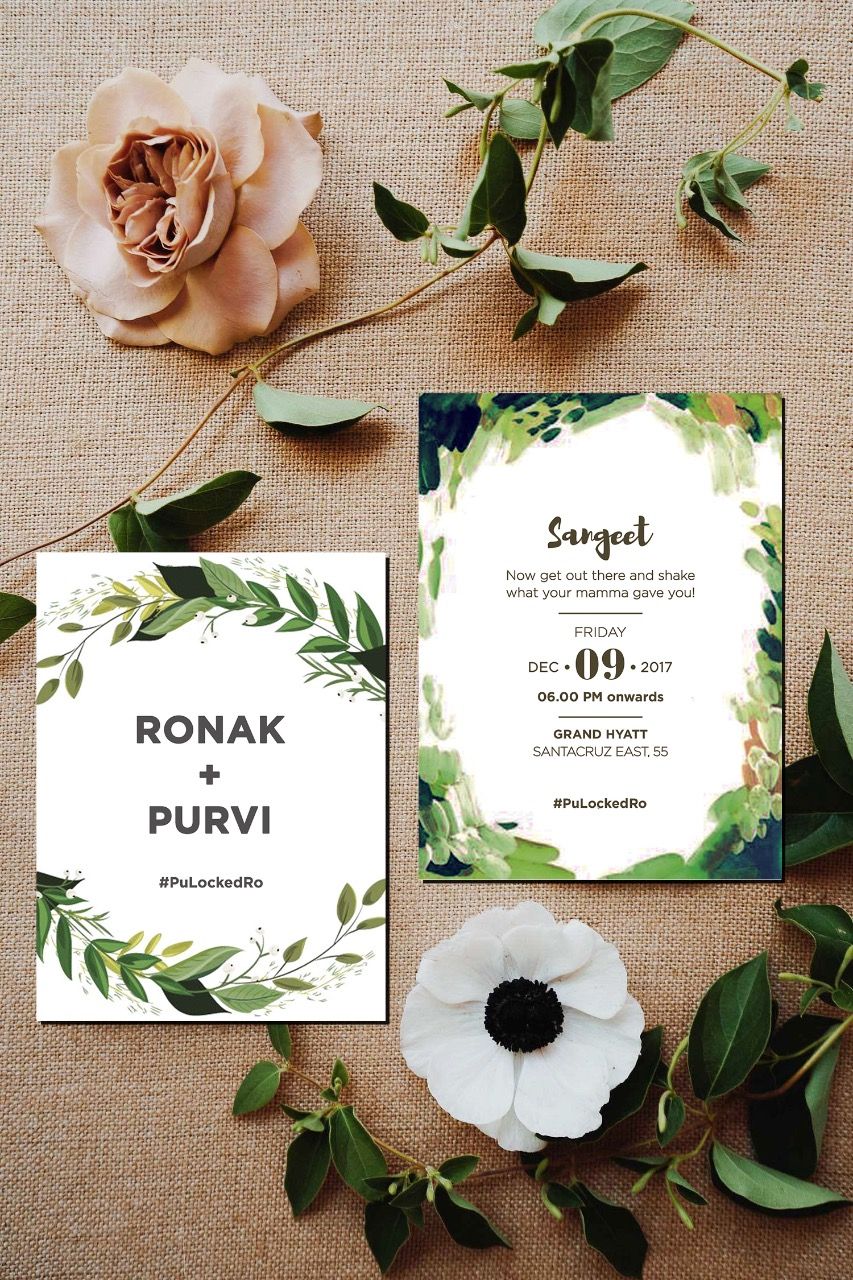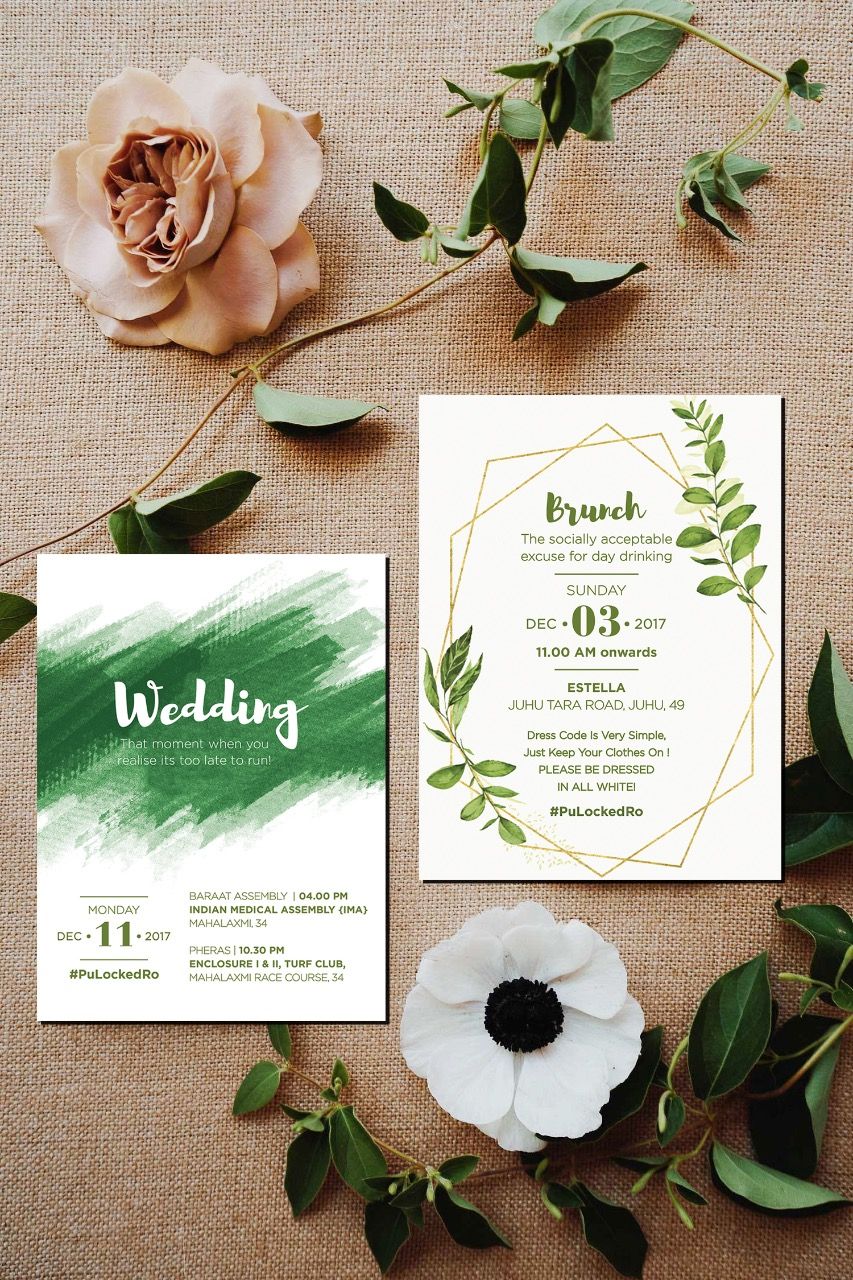 "We stuck to making everything natural-looking and sticking to the brown, white & green theme. We used Jute for the base, brown card paper paper wrapped chocolates with doilies, coir & small flowers! A bunch of fresh baby breaths bouquet is just what we needed to complete the look!"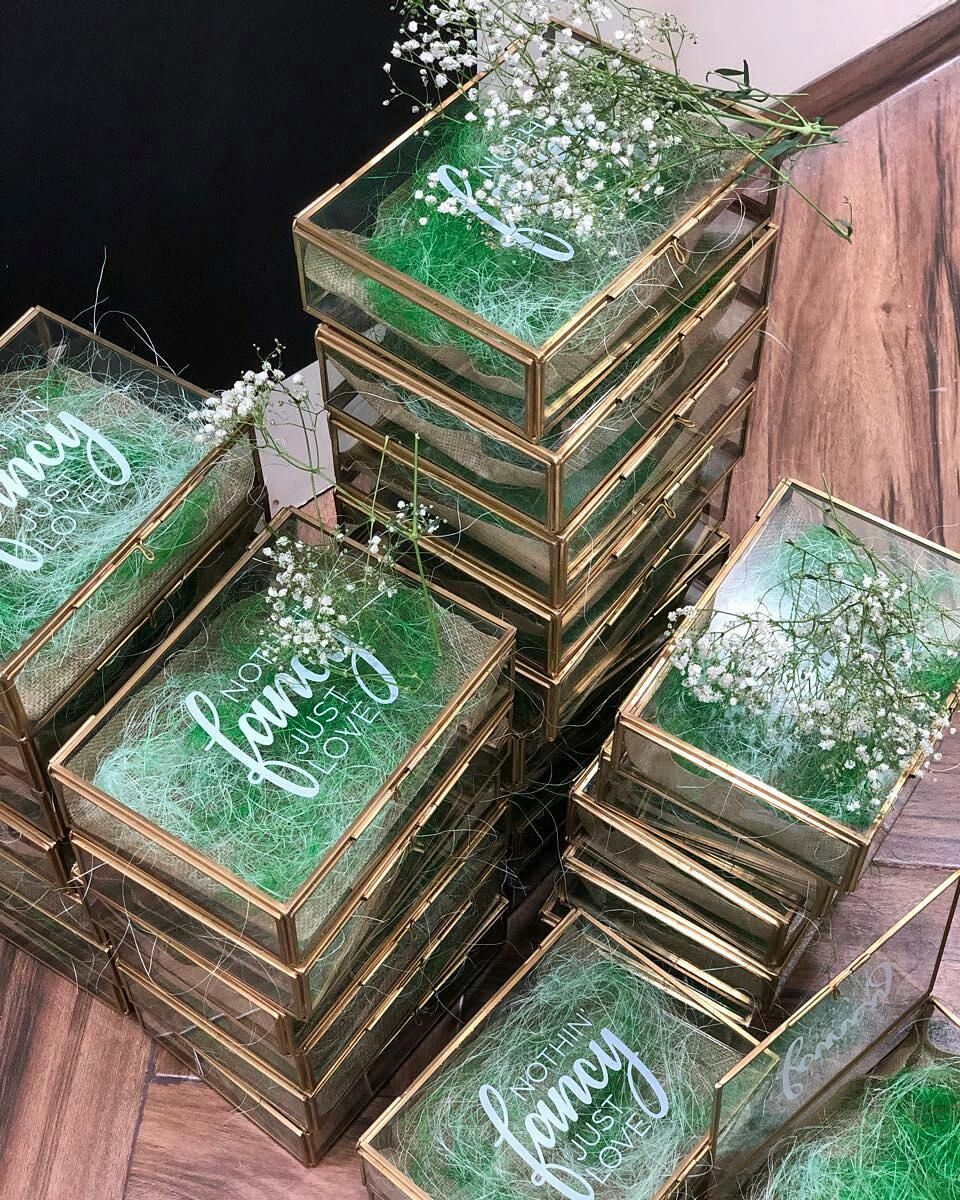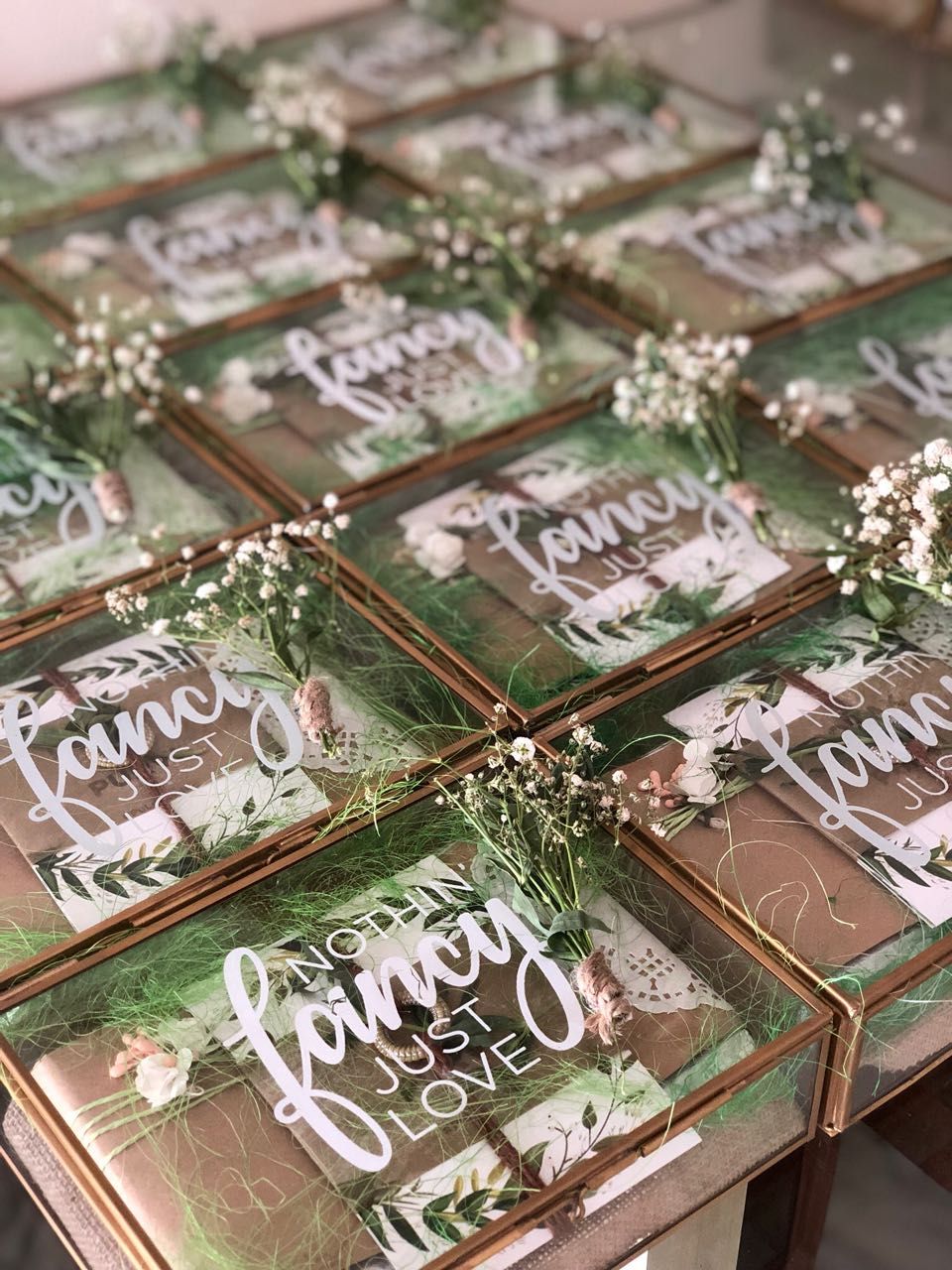 Quantity : 150 boxes
Price Range : 1500 INR (box, chocolate bars, invite and packaging)
All photos and favours courtesy Studio Works Co.★ 5 , who do custom-made invites and favours.