This Bride DIYed A 'Zero Waste' Wedding Invite Hamper...
BY Sakshi | 20 Feb, 2020 | 5041 views | 2 min read
After becoming health conscious, maybe it's high time we all got eco conscious too. And we love the fact that some brides these days are taking matters into their own hands and doing their bit for the environment, reducing wastage on their wedding day, which, let's agree, can be a lot! Arshdeep is one such bride, who got married to Harsimran in Mohali, and created her own wedding invites, which had the card as well as a hamper, which was 'zero waste'. But that doesn't mean it did not look good!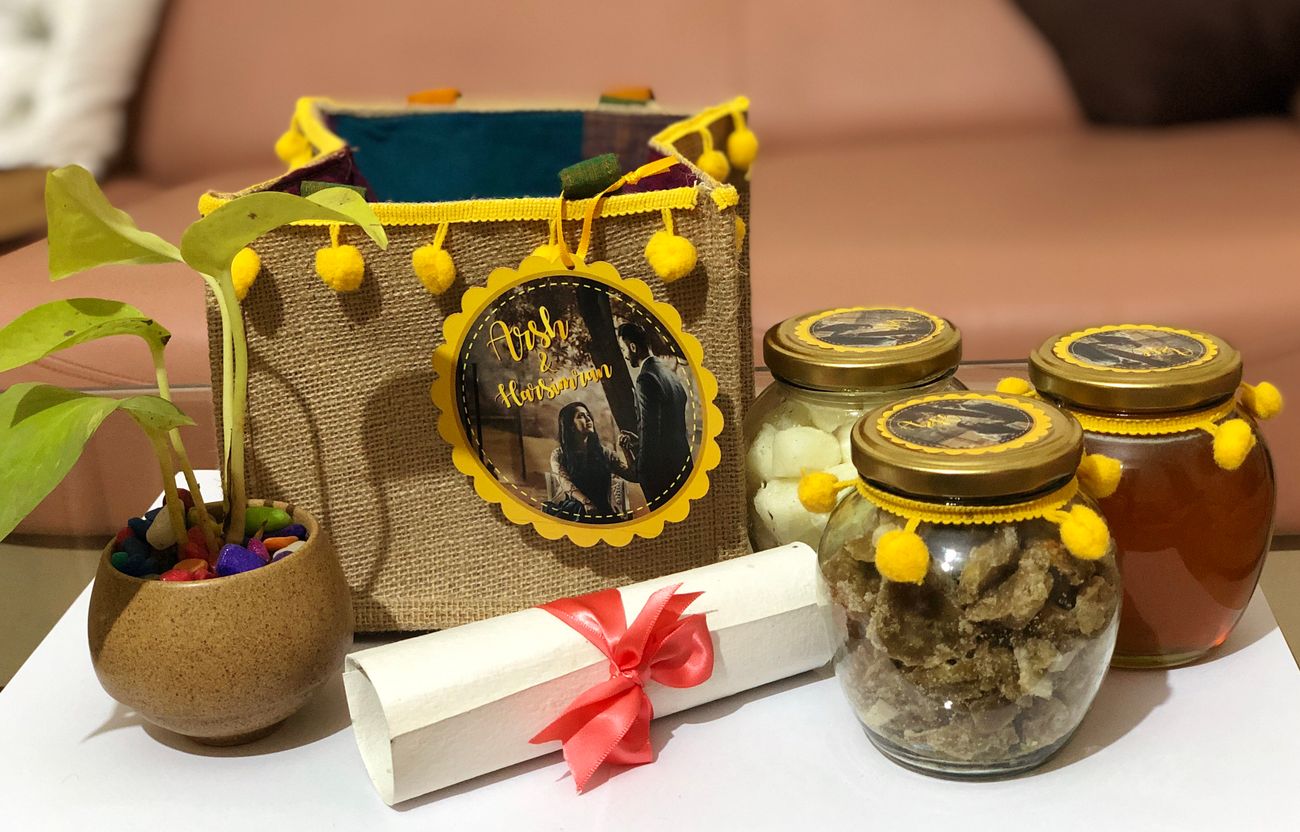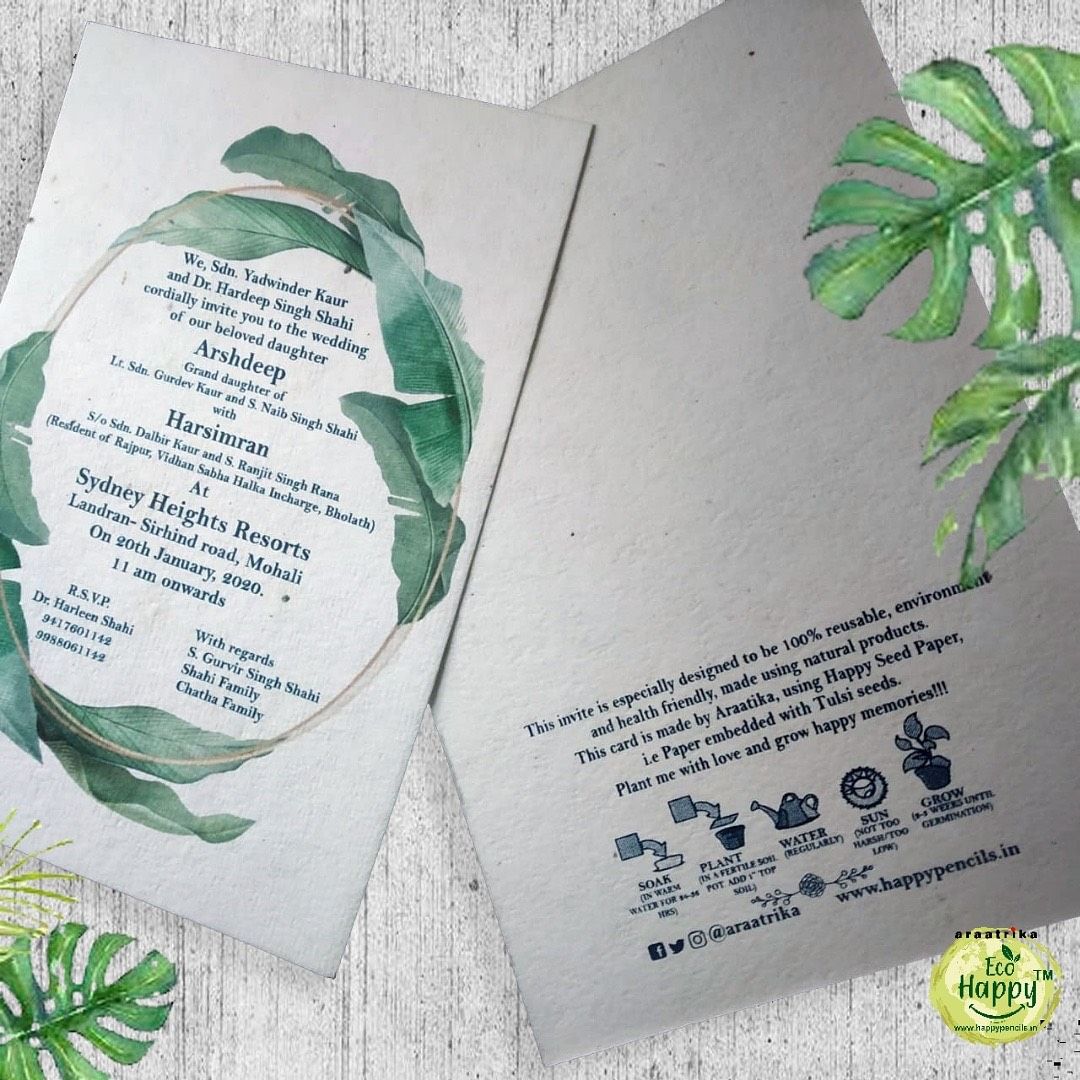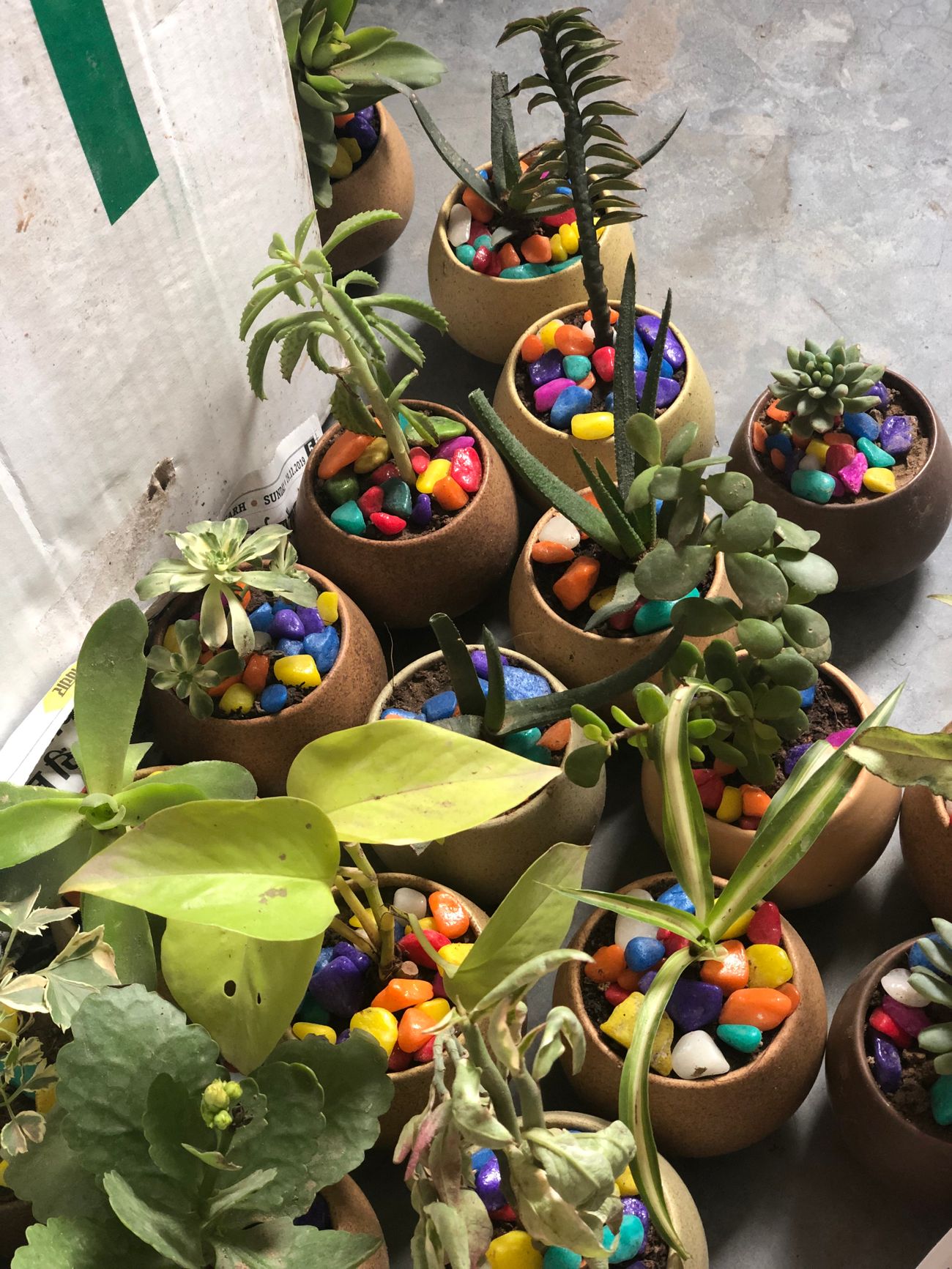 How did she do it? Arshdeep tells us all about it.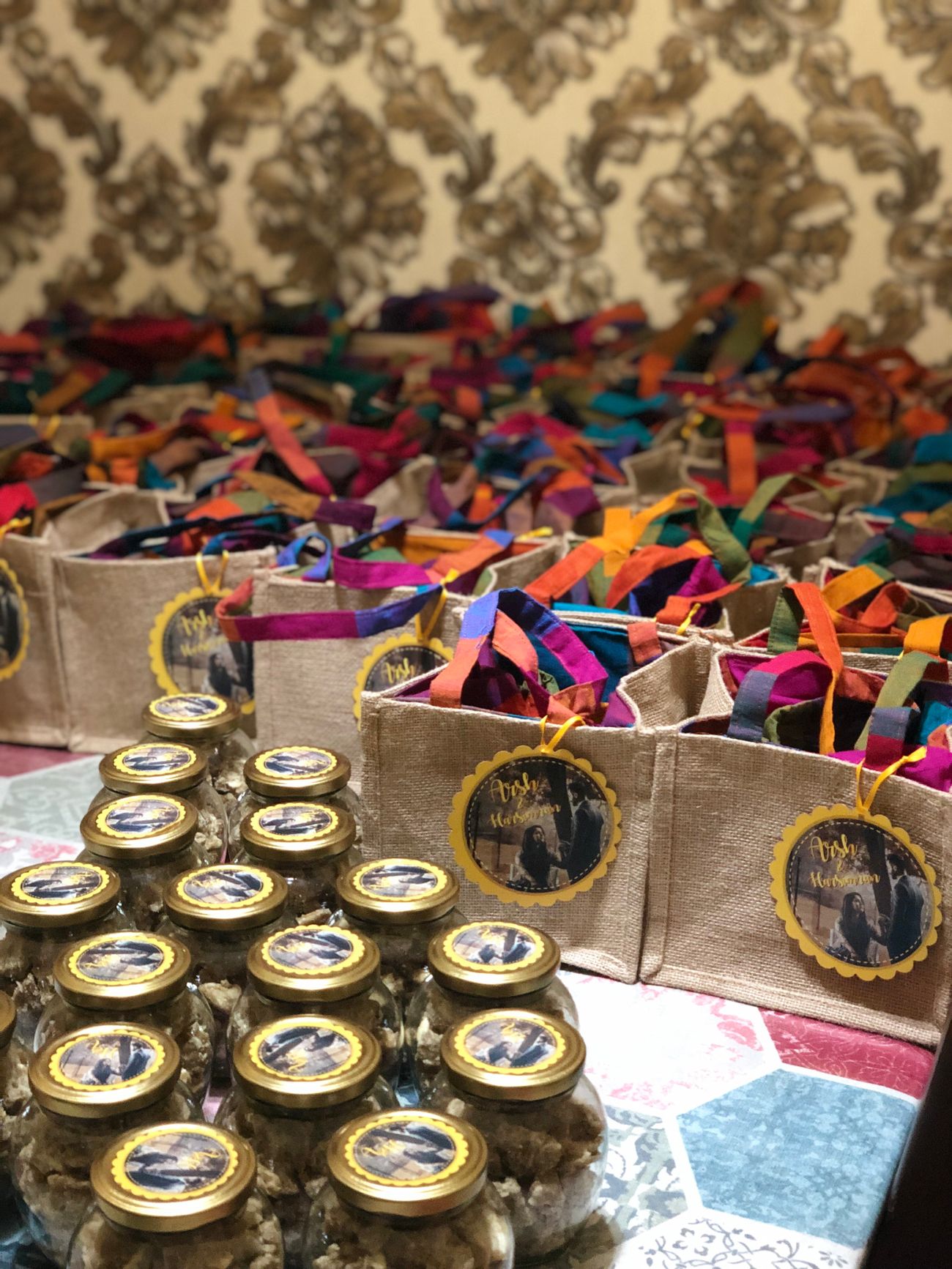 "I've always hated the idea of throwing away such beautiful (and hella expensive) wedding invites. Also, the sweets in it are usually given away, considering that everyone these days is becoming more health conscious. Keeping this in mind I had decided that I want my wedding invite to be a zero wastage product.. and somehow we did manage to do that."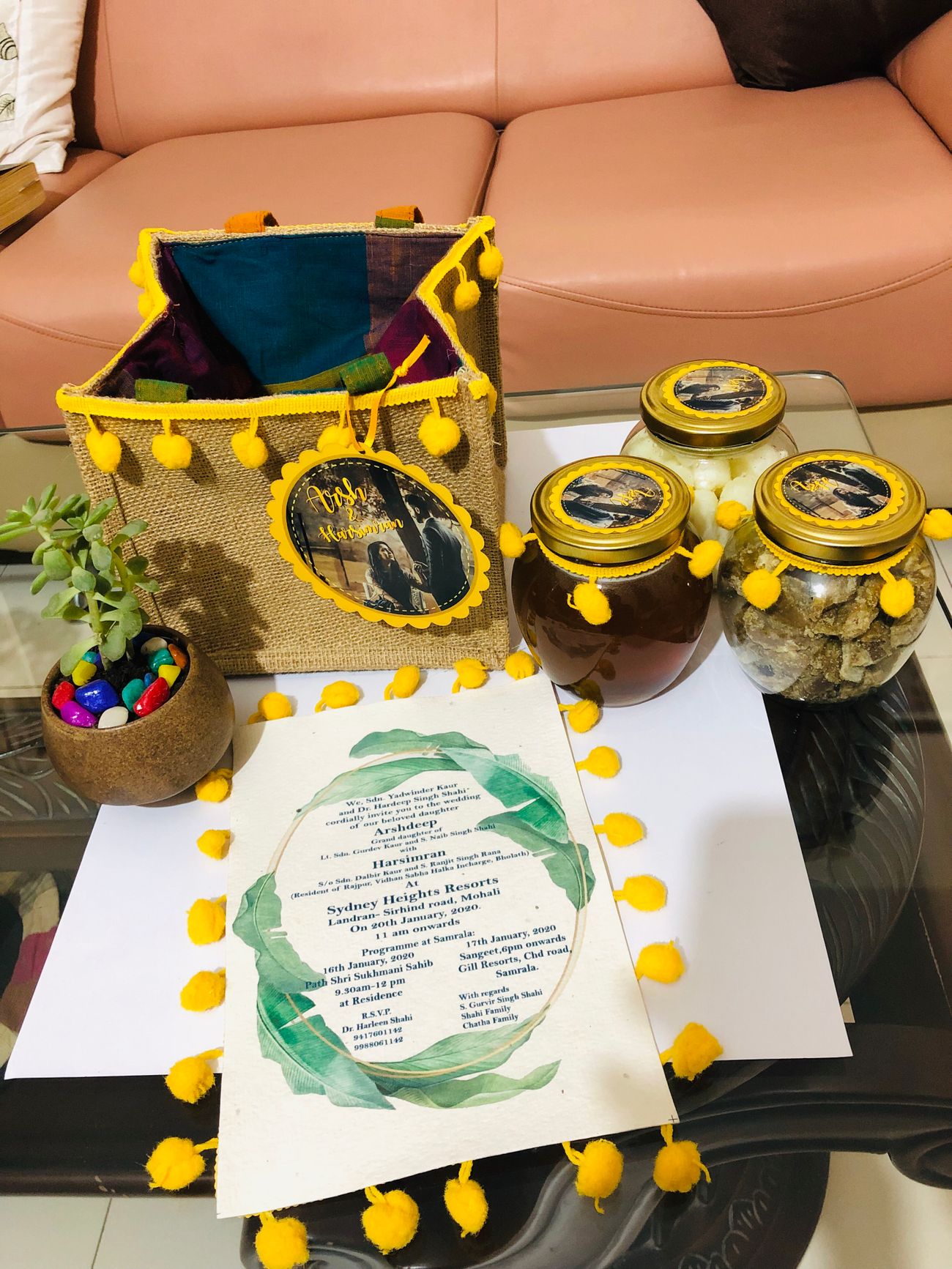 "We got made baskets of jute instead of boxes, which could be used later. In it we put 3 glass jars, filled with honey, jaggery-dry fruits and a little sweets. Honey is extremely healthy and never gets spoilt, jaggery is a traditional sweet of Punjab, and equally healthy.. we gave it a twist by loading it with dry fruits, and a bit of sweets that get would probably get consumed within a day or two. We also put in a small little plant in the basket. Additionally, the wedding card was printed on seed paper, paper loaded with tulsi seeds, rolled into a scroll. Which after reading could be thrown in soil and it would bear tulsi plants."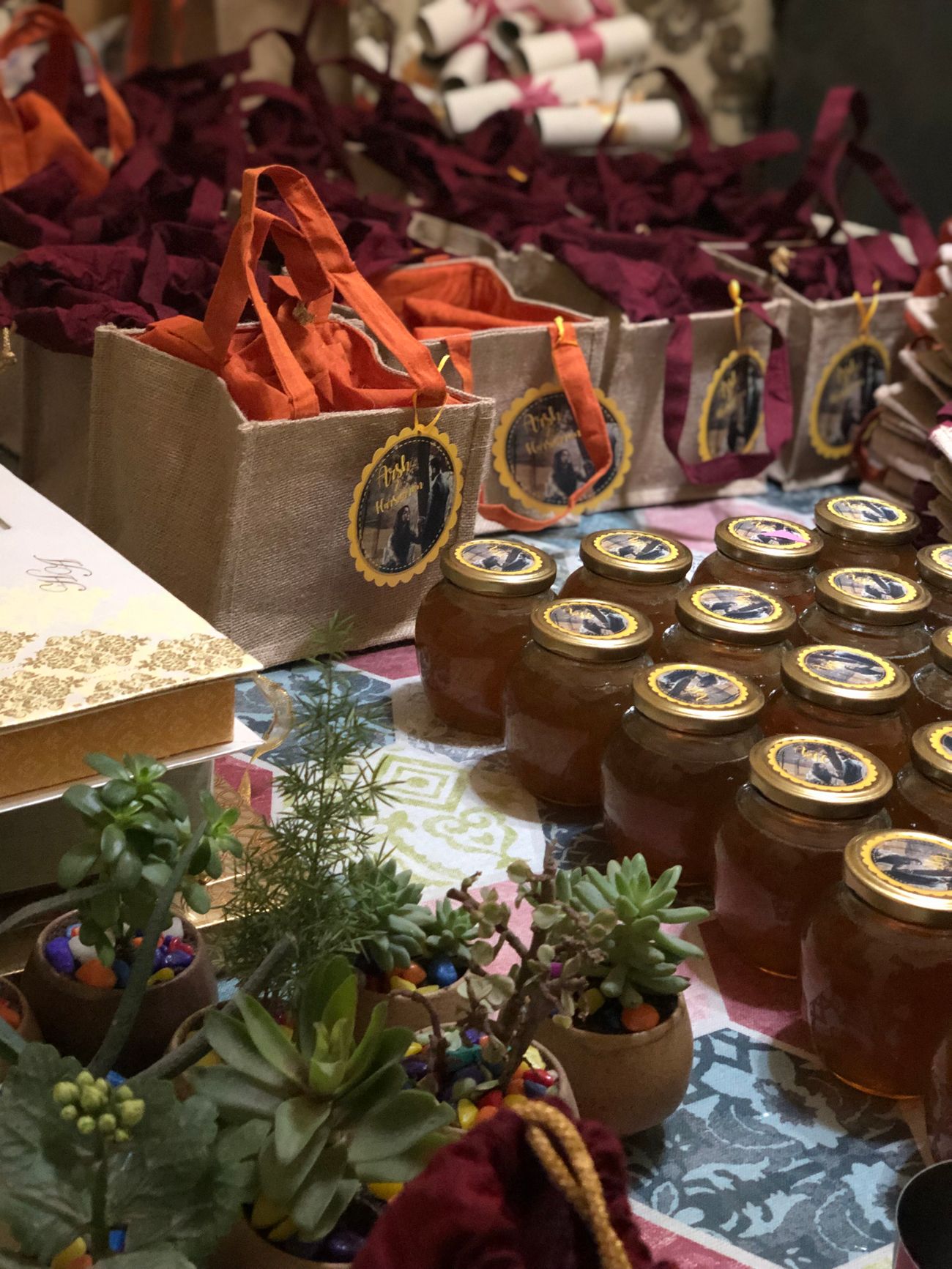 "To give the invite a personal touch, we put on the jars little stickers of our pictures from our pre-wedding shoot. All in all, it was 100% reusable, from the packing to the material within. I would love to spread the word of sustainable and eco-friendly invites to prevent wastage of material, labour and money."
ALSO READ: What To Put In Eco-Friendly Gift Hampers To Be Given On Your Wedding!