This Bride Got Burger & Fries Made In Her Bridal Mehendi, & We Found Out Why!
BY Sakshi Saxena | 09 Aug, 2018
Burgers and fries in her bridal mehendi- now when you come across that, the first thought is that maybe she's probably the biggest fan of her fave food, but, you're wrong! We got curious when we spotted Real Bride Saloni's bridal Mehendi, which really stood out with that cute unique pattern! So asked her all about it, and trust us when we tell you, the reason why she got this design made is super cute!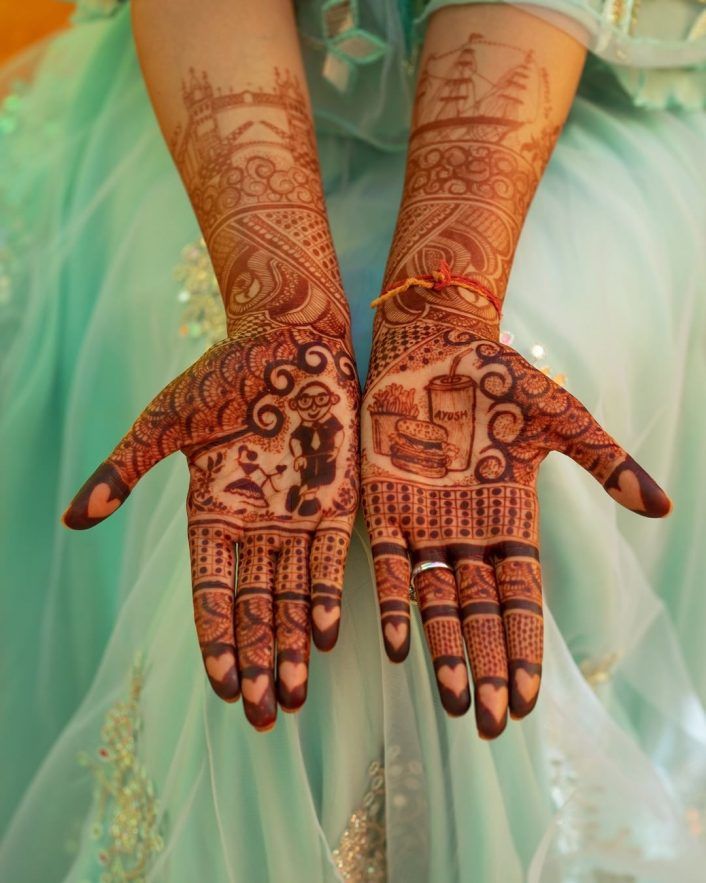 Super cute, isn't it? Well, the reason for this is that Saloni and Ayush went to McDonald's for their first date! And there are other cute things that stand out about their Mehendi too- if you're wondering what's happening on the other hand, then well that's a proposal being shown. It was Saloni who went down on her knees to propose to her groom!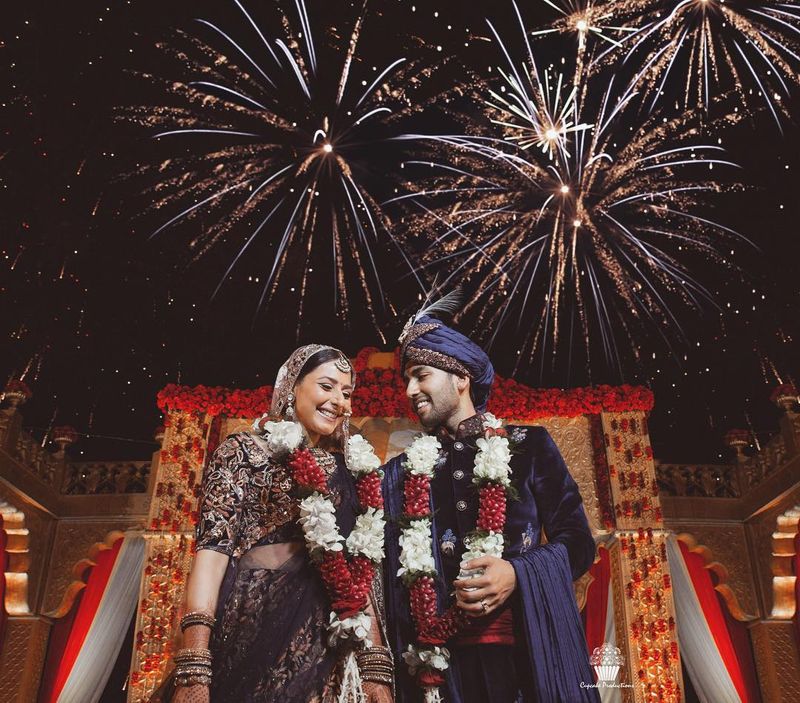 From the Bride:
"So basically on the right hand there, I have the burger and coke is because that's where we went for our first date (at Mc Donald's) and we both connected over food. We both are big time foodies! On the top there is a ship as we were going to go to the Caribbean for our honeymoon. On the left hand, it's him standing and I am on my knees proposing to him. I was the one to go down on my knees and asked him to marry me! On the top is the London bridge as London was again one of our honeymoon destinations!"
Images via Cupcake Productions★ 4.8 ; Mehendi via Sakshi Mehendi Artist