This Couple Got Married 'On Top Of The World', Literally! The First Ever Everest Base Camp Wedding!
BY Soha | 04 Jun, 2019 | 543 views | 2 min read
How far are you willing to go for a destination wedding? Goa? Bali? Switzerland?
Well, had someone asked that question to this couple, they could have easily said "to the top of the world!" and meant it! Quite literally!
Meet Ashley and James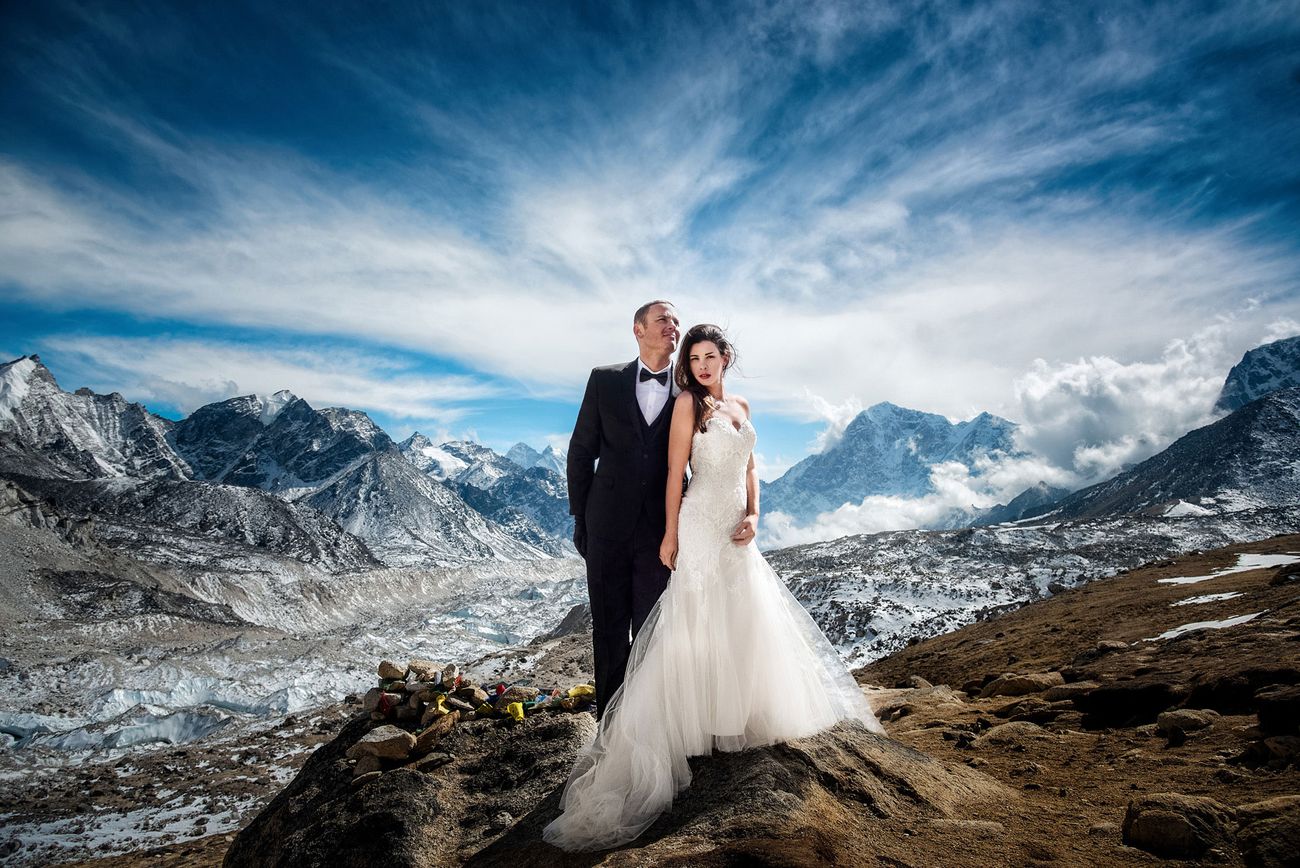 Have you had your parents tell you how marriage can be the biggest adventure you'll ever have in your life? To make it even more special, Ashley Schmeider and James Sisson decided to go on a bigger adventure! 
The couple got married at the Everest Base Camp 17,600 ft above sea level. Let me make that easier for you.
Imagine 6.5 Burj Khaleefas above the sea level.  Or almost 16 Eiffel Towers above sea level! Yep, that's the altitude they got married at!
I can't say about you, but thinking of all that height is definitely leaving me breathless! 
Surrounded by snow from all sides, this wedding is not even close to anything that we have ever seen before. Have a look yourself!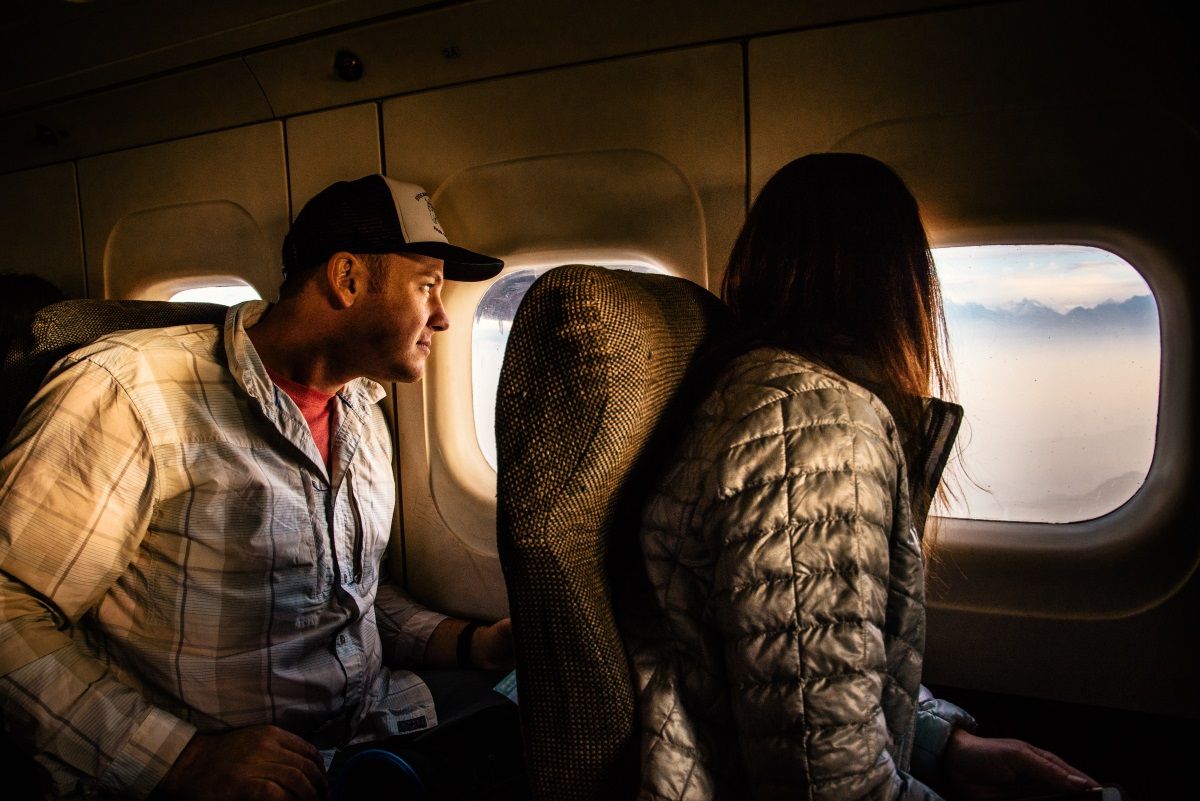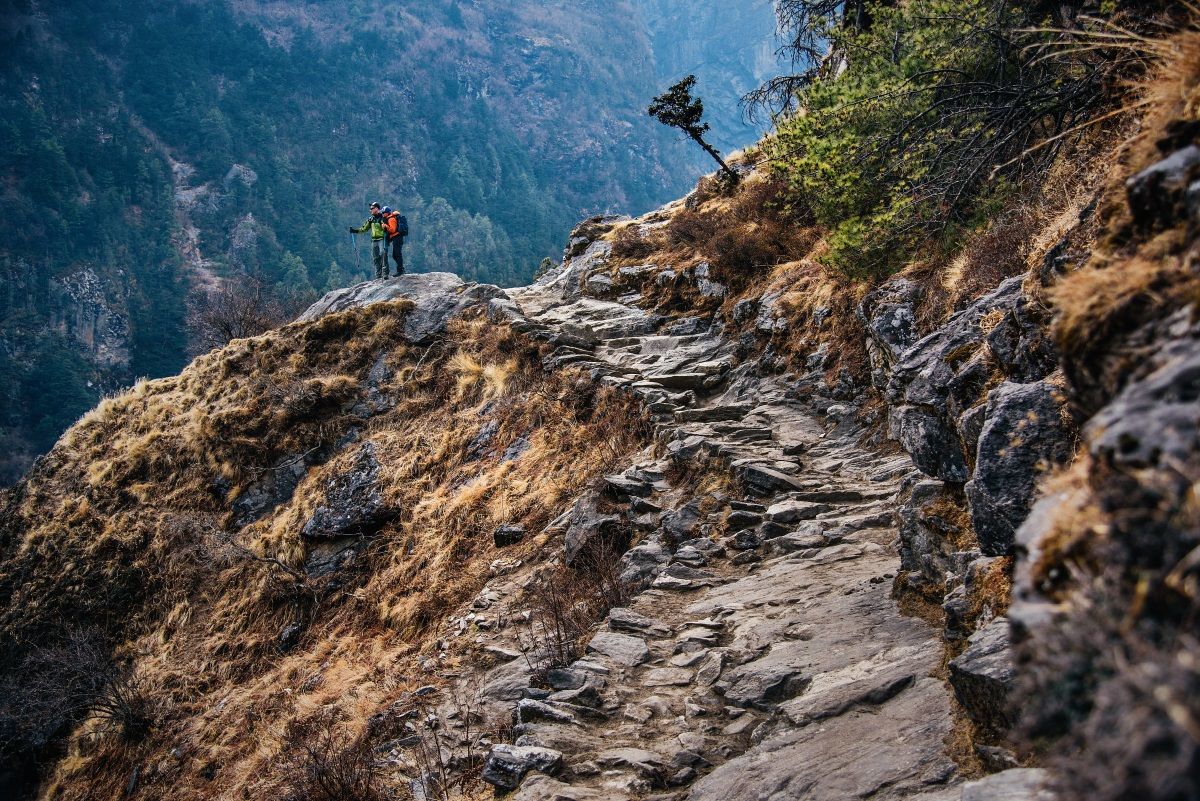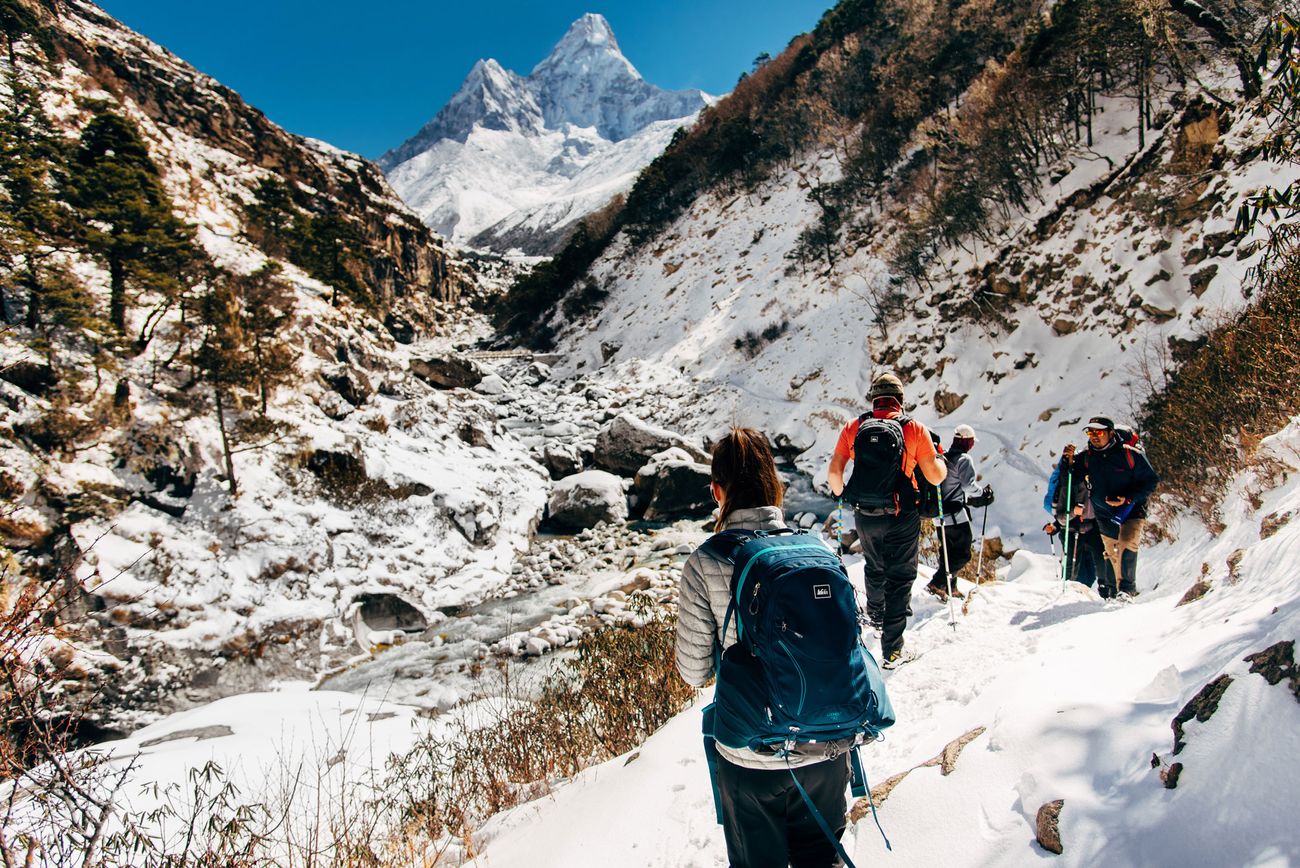 The 'We're On Top Of The World' Moment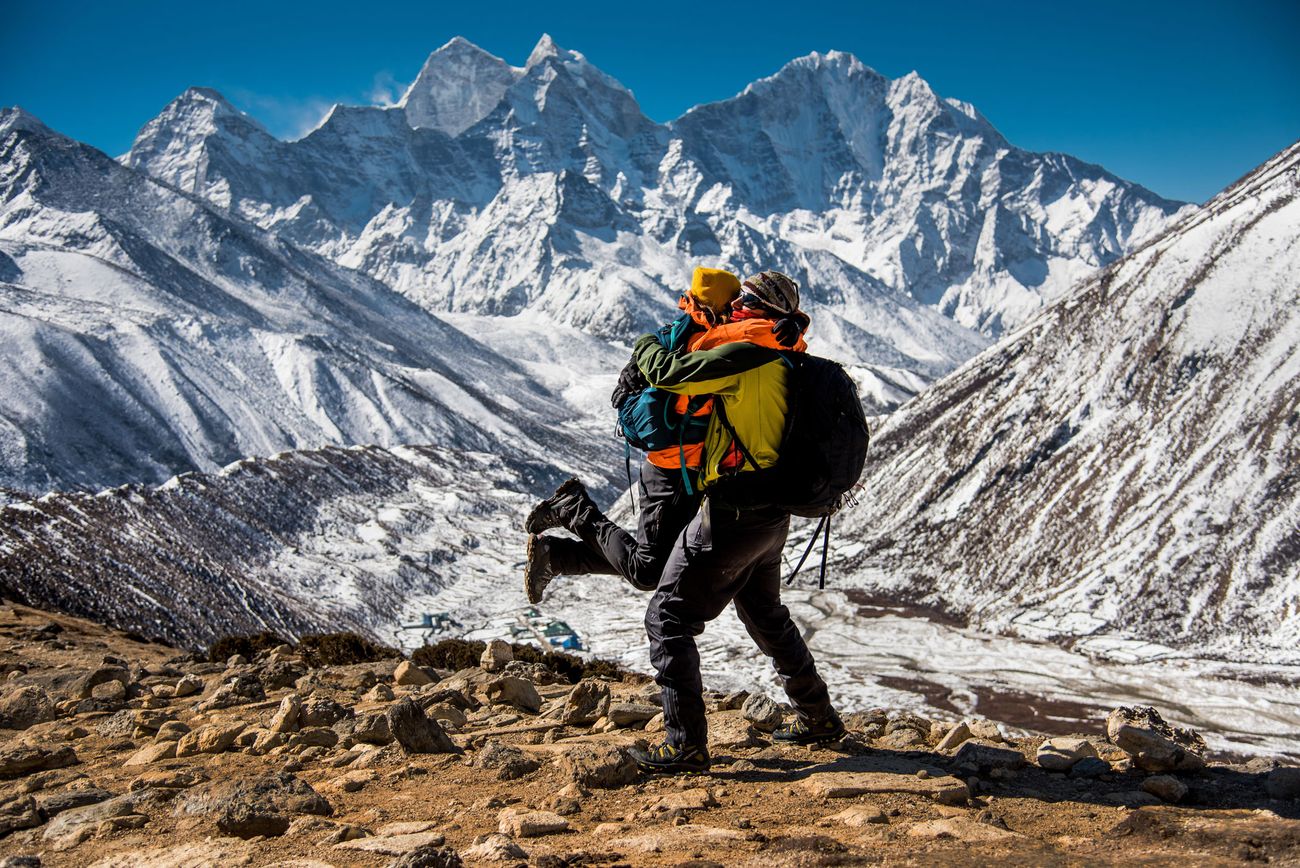 Getting Ready!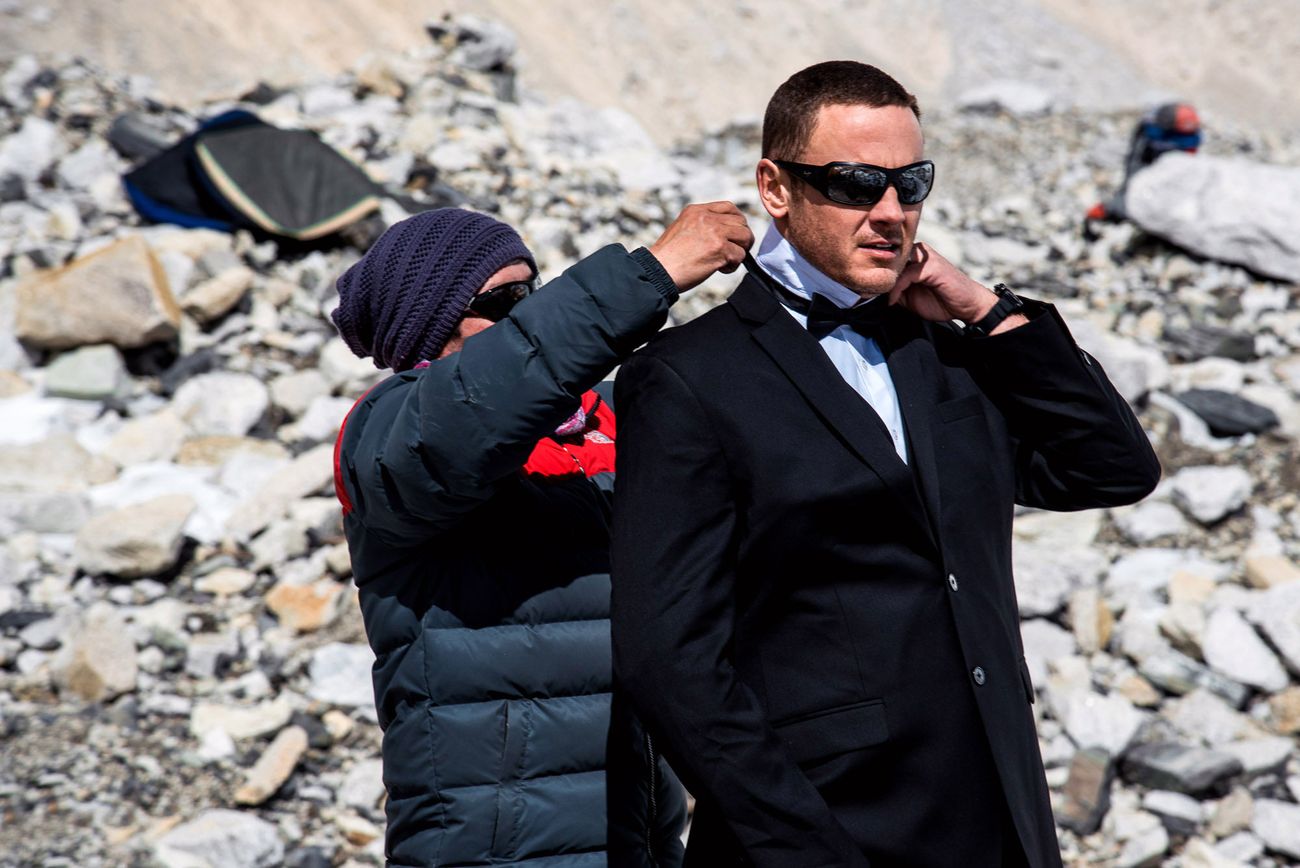 Here Comes The Bride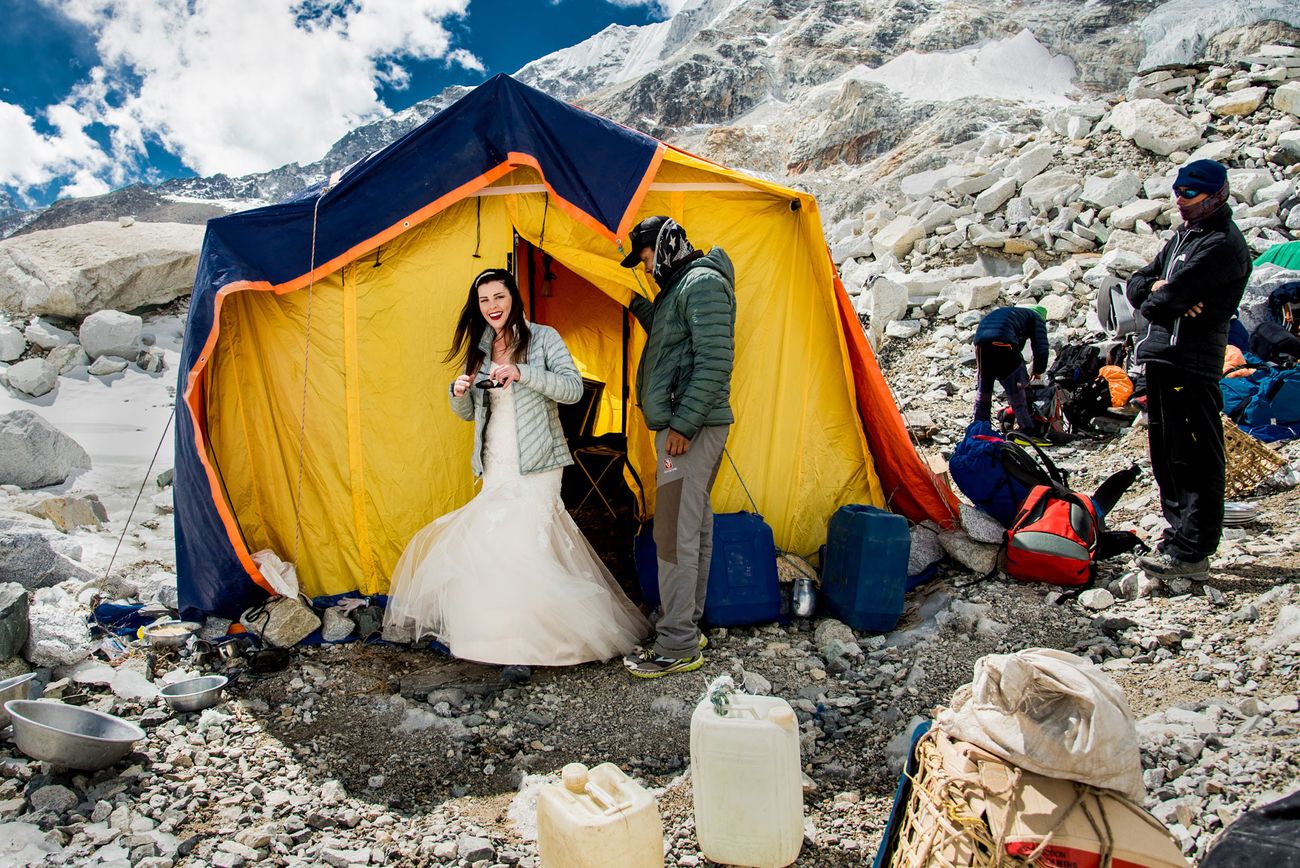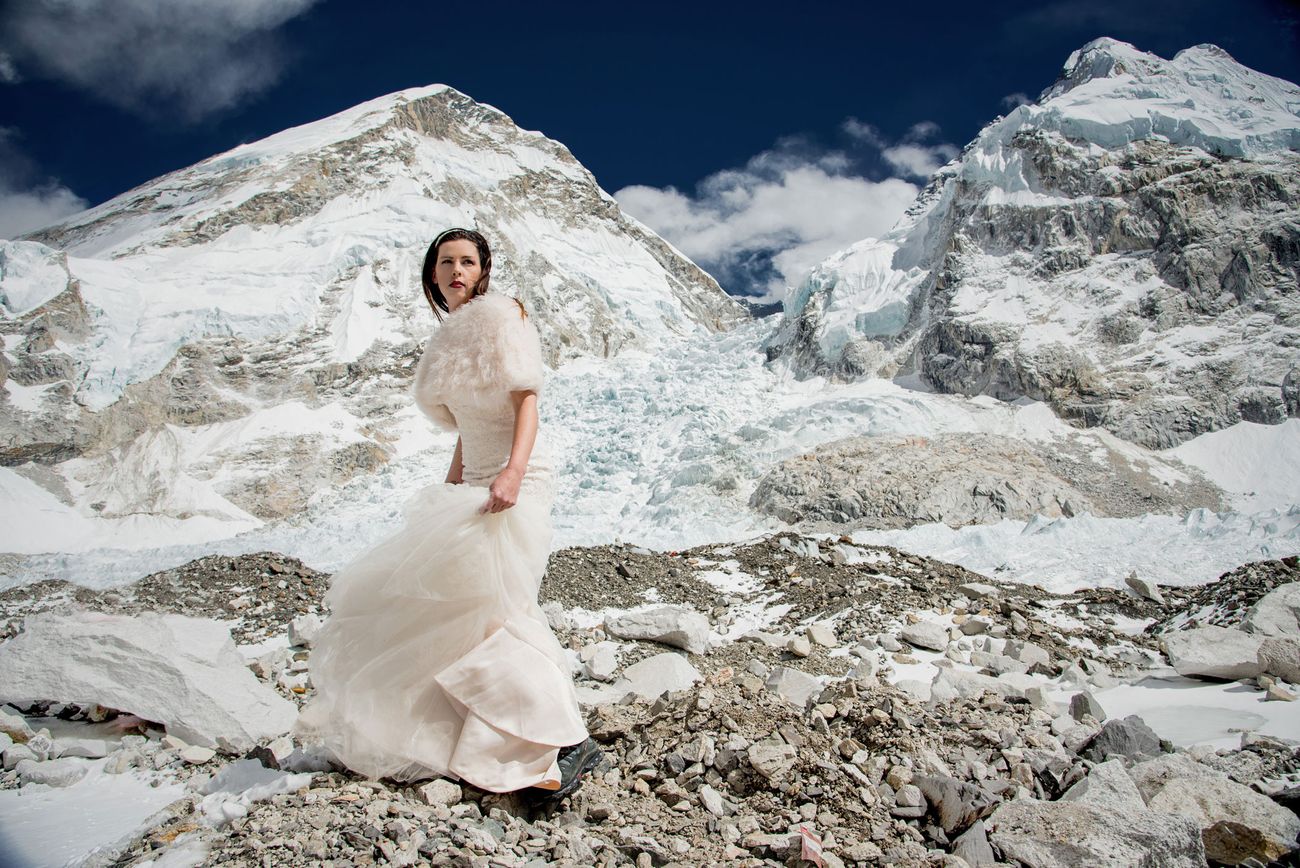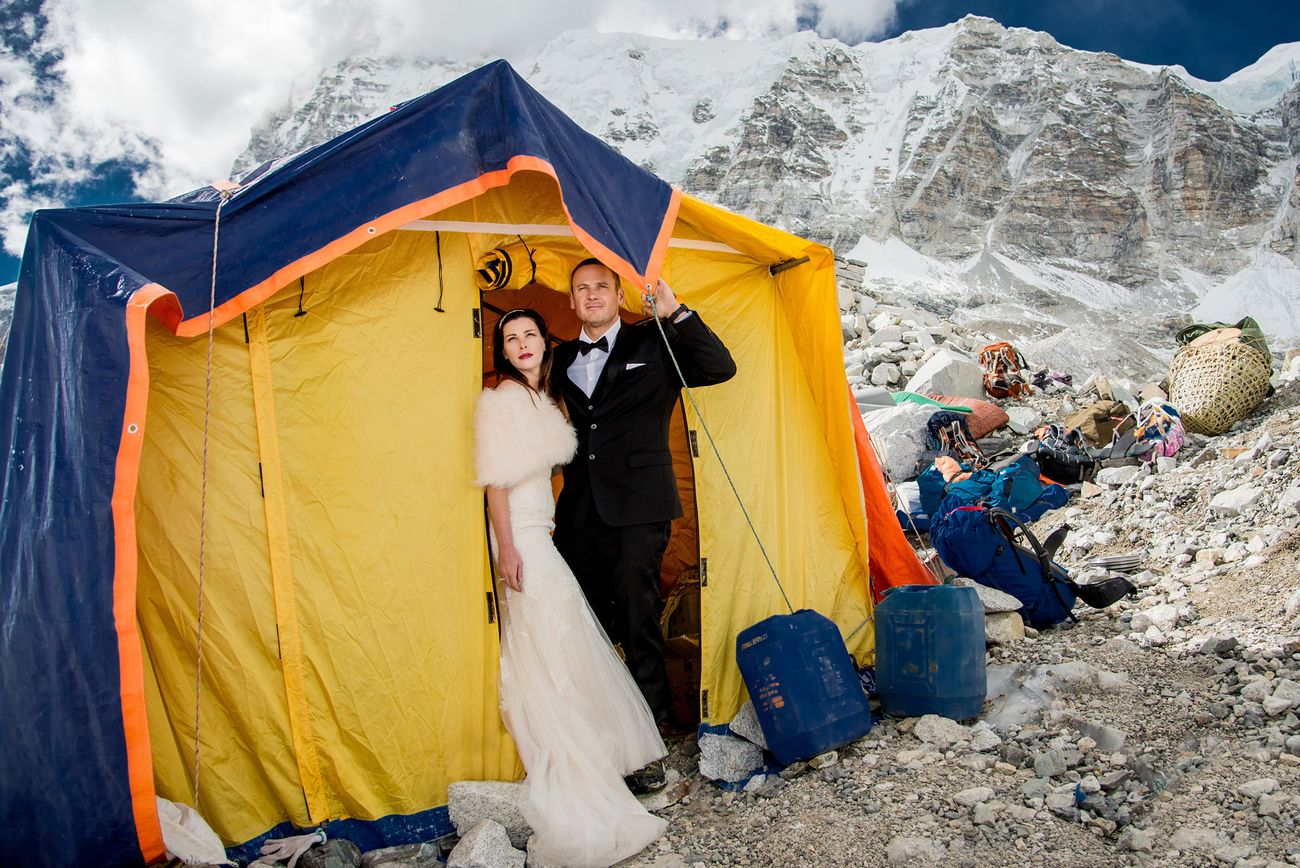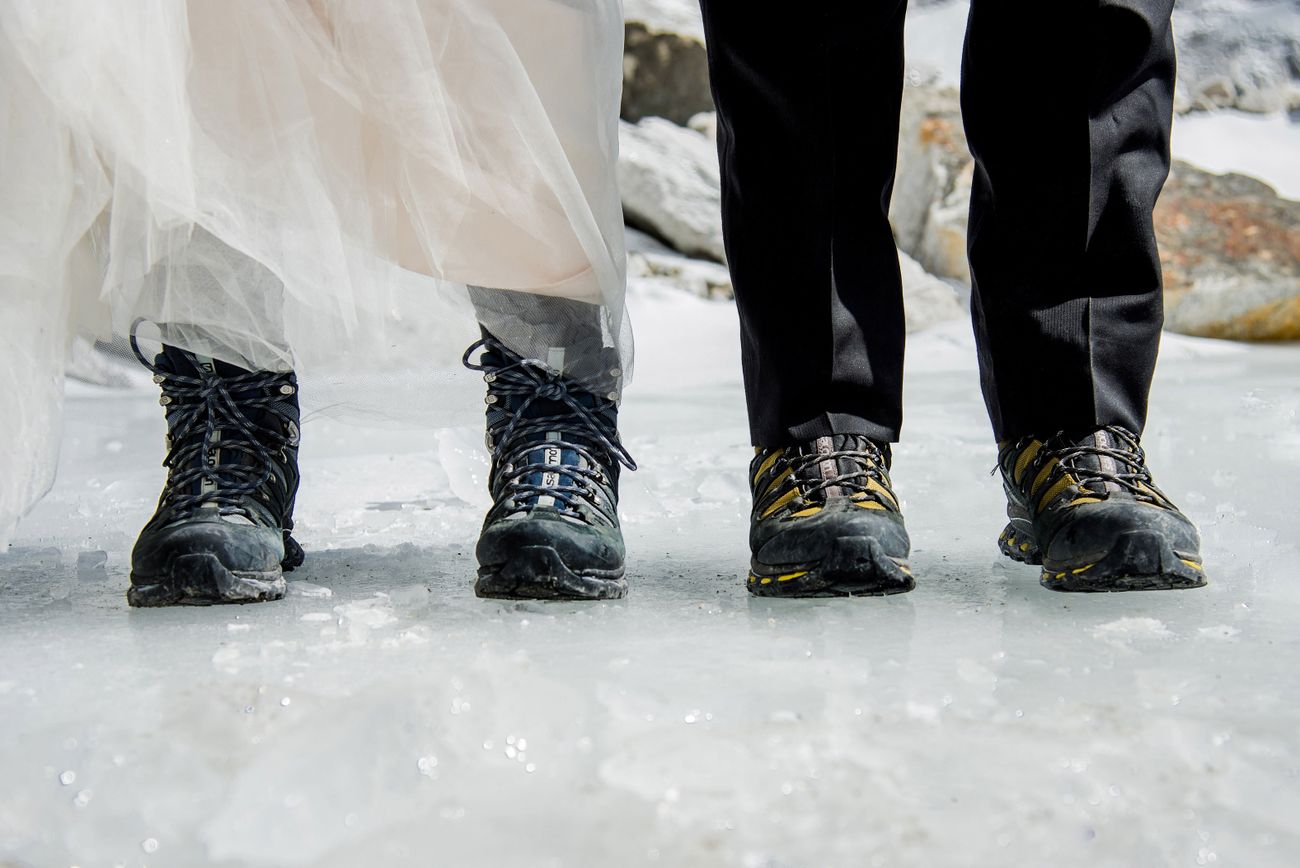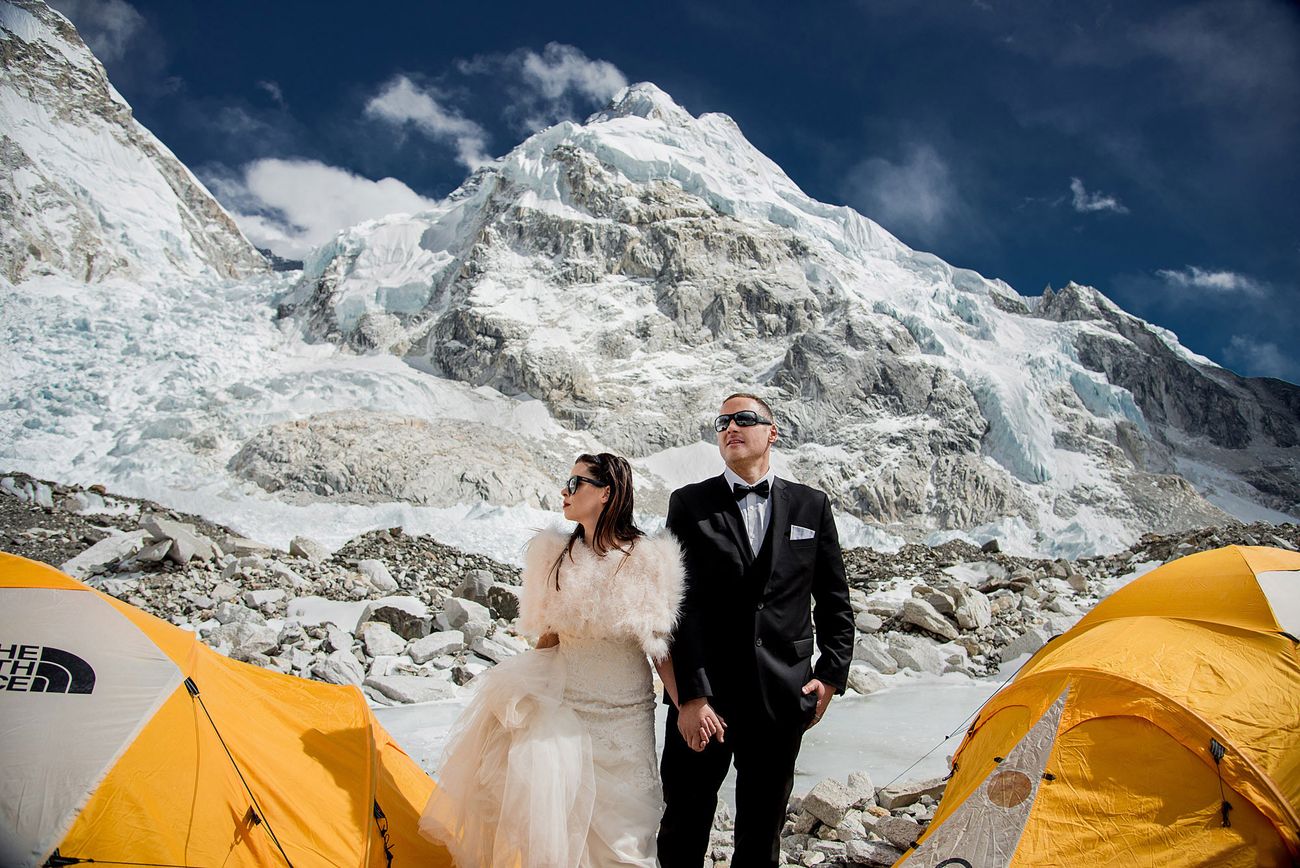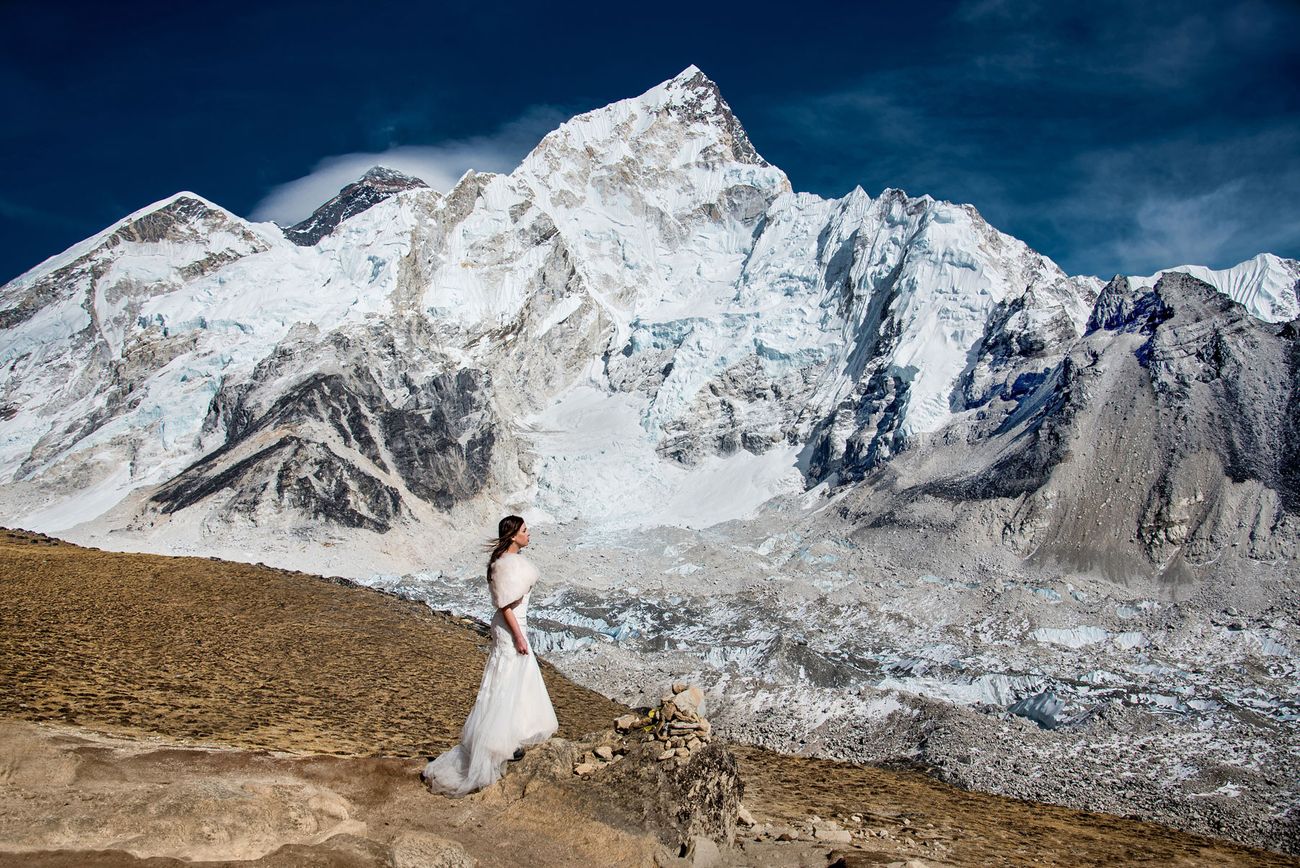 The 'I Do' Moment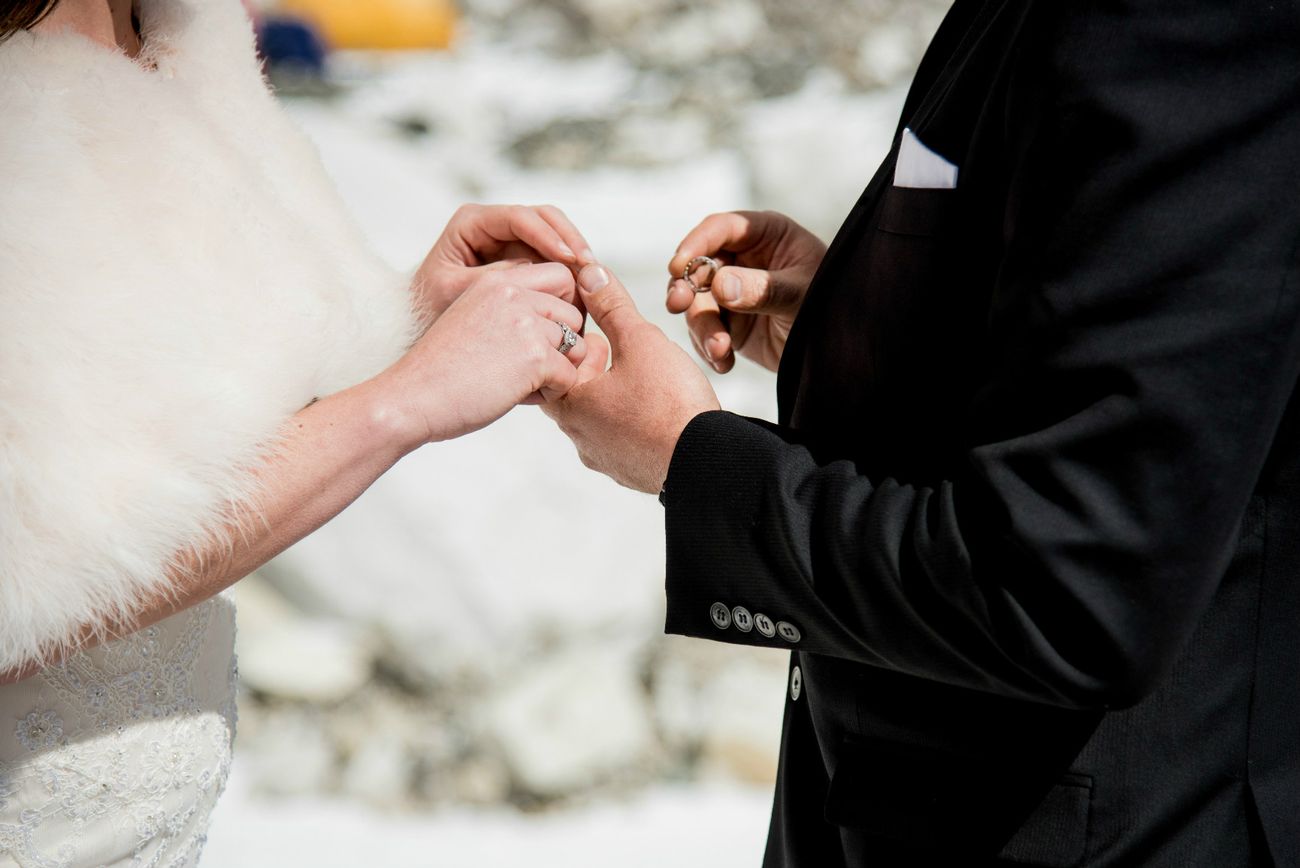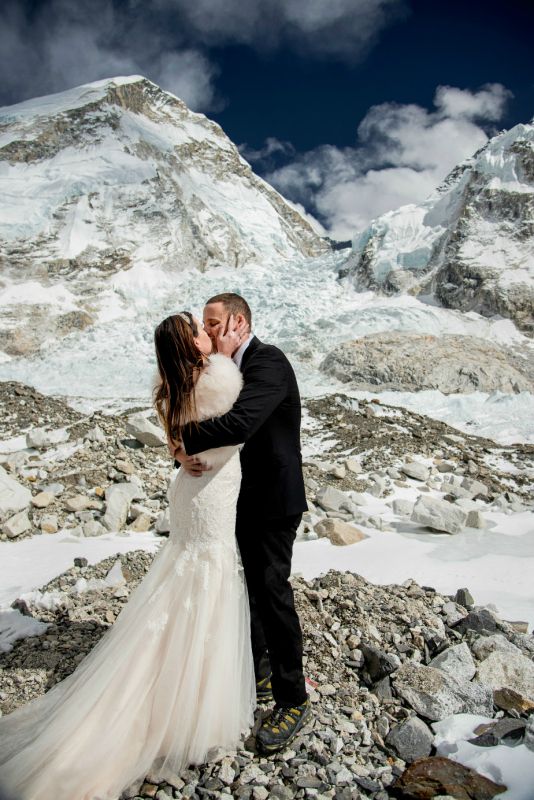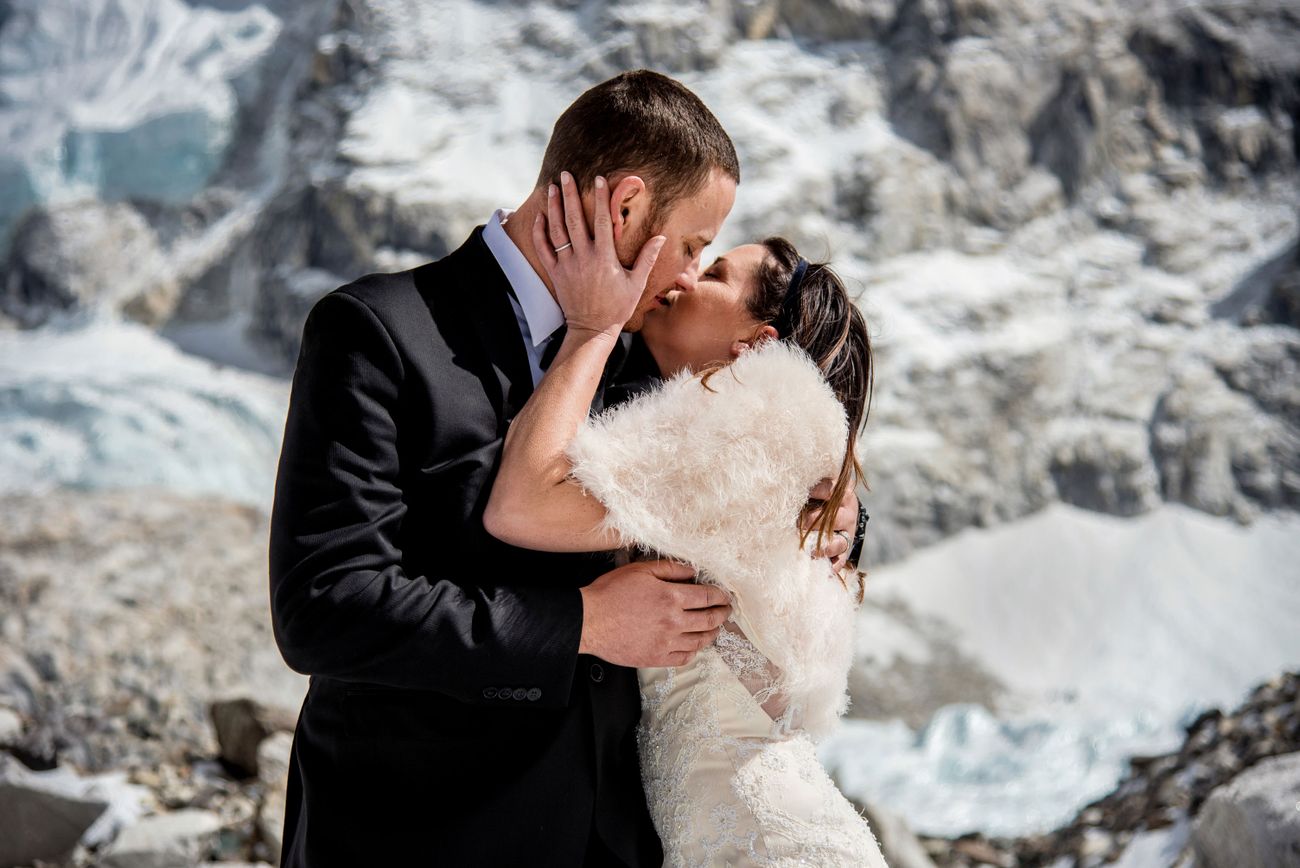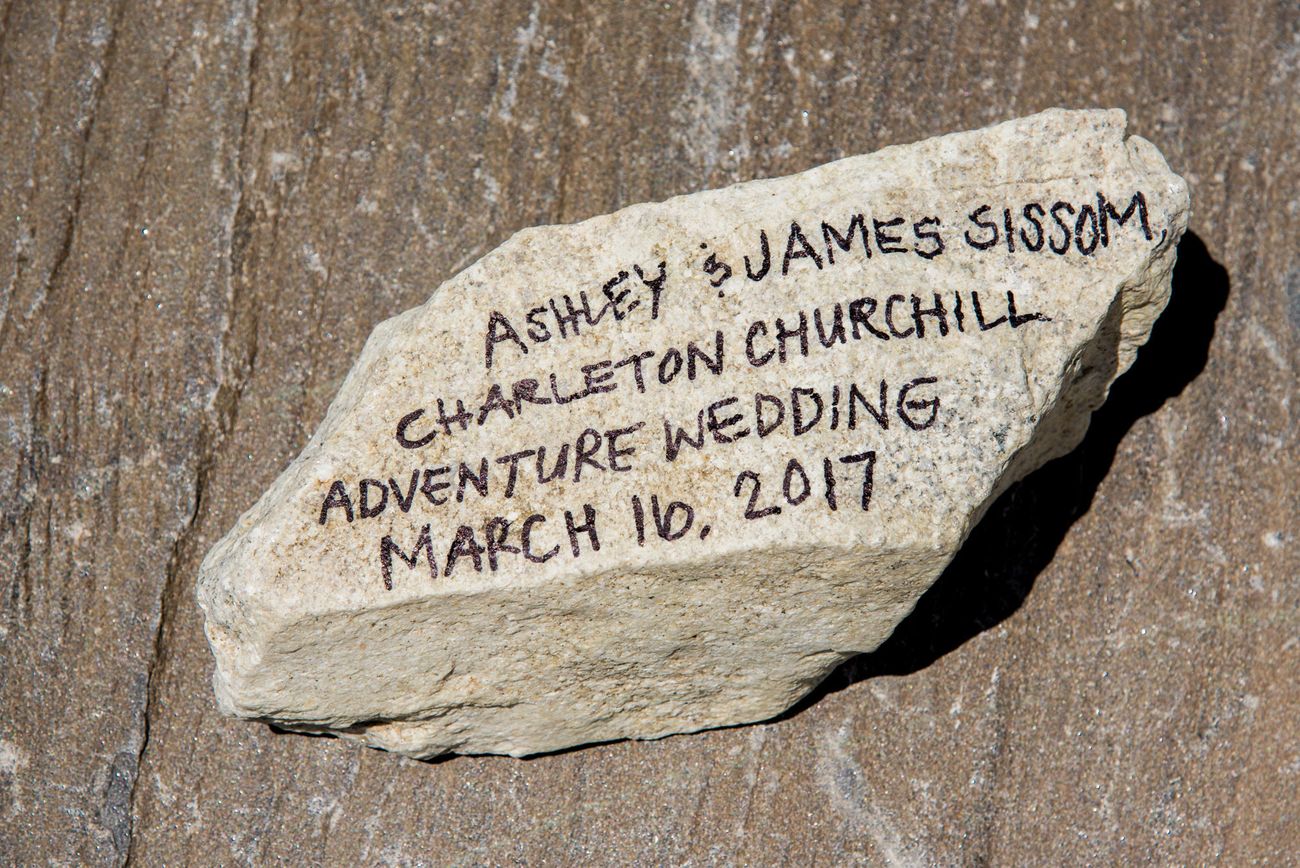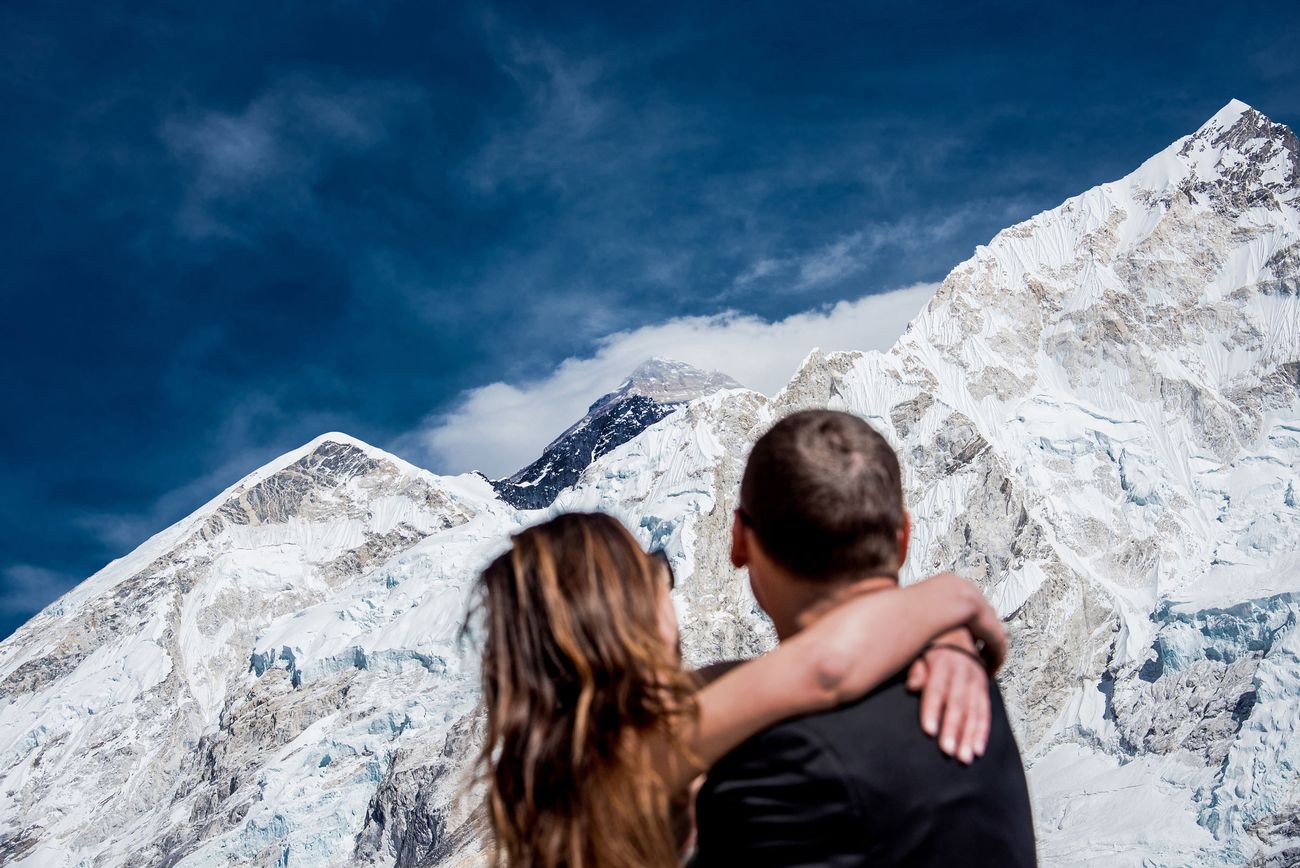 How Did They Do It?
'Adventure wedding photographer' Charleton Churchill planned it for the couple and it took almost a year worth of training to prepare for the wedding! No, I don't mean the dress and the makeup! 
The photographer worked out at the gym five days a week to stay fit, before he kicked it to high gear to be comfortable shooting at that height. The couple, too had previous outdoor experience having climbed 14,000 ft. before! How incredible is that?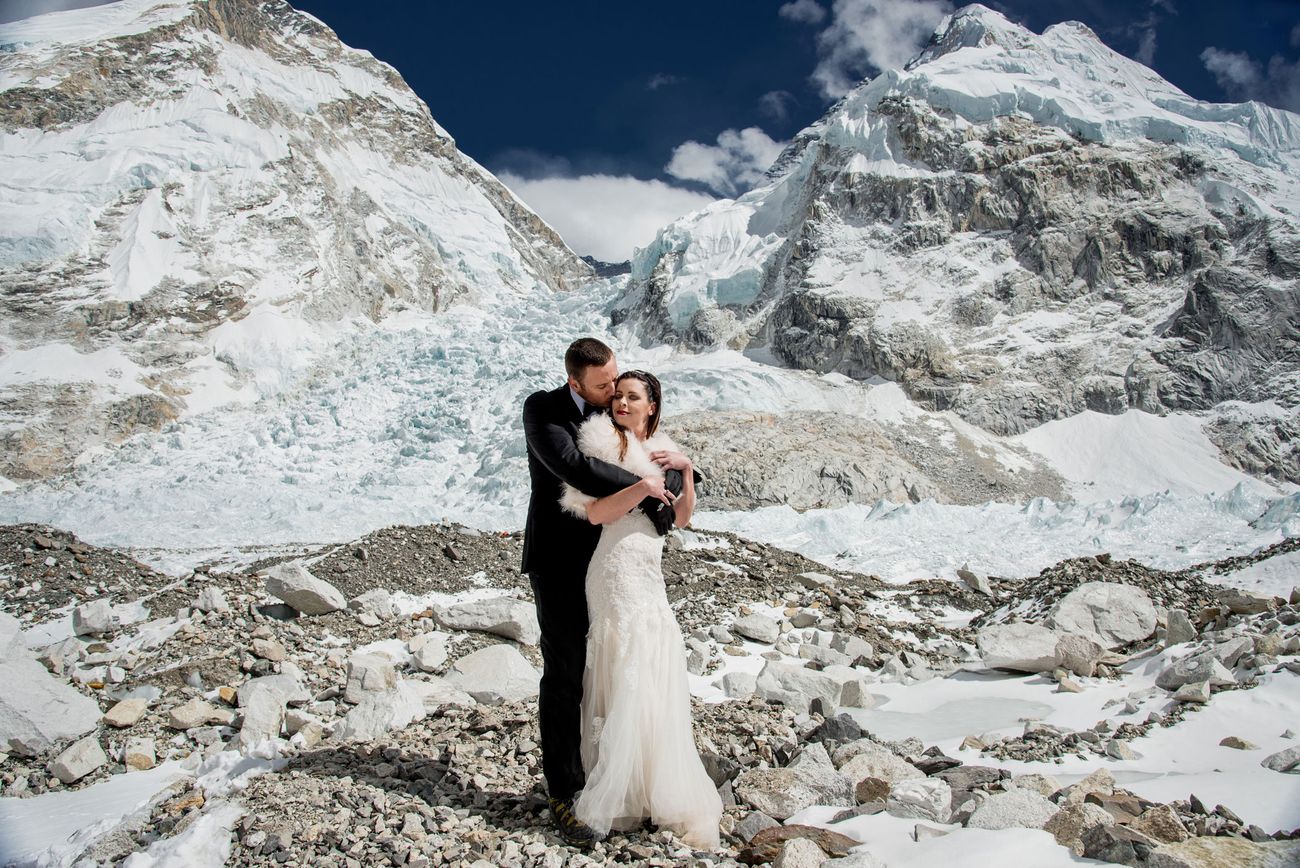 Now, what's a wedding without some drama! This one was no different!
In an interview with CN Traveller, the photographer, Charleton Churchill shared how the groom fell sick because of the great height and even had breathing problems! Uh, well, DUH?
"Plus, we had a cold winter storm that passed through, and the challenges of trying to stay warm for most of the trip took away our ability, desire, and time to capture more photos," he told CN Traveller. All these challenges allowed them to only click a part of the pictures they had planned to.
You know what that means?
The photographer is still ready with ideas he would want to execute, if ever he returns with a different couple!
So, anyone interested? :P