This Leather Bound Album Invite Is Just The Kind Of Vintage You Need!
BY Anupriya | 06 Feb, 2020 | 2775 views | 2 min read
Were you one of those 90s kids who always loved getting handmade presents on her birthday? Or someone who tried her hands at crafting colorful scrapbooks & photo albums for her best friends? Then this post is surely gonna excite you! 
While continuing with our regular hunt for something new and out of the box, we came across this faux leather photo album invite which instantly caught our fancy. And here we are, ready to bombard you with the perfect dose of inspiration!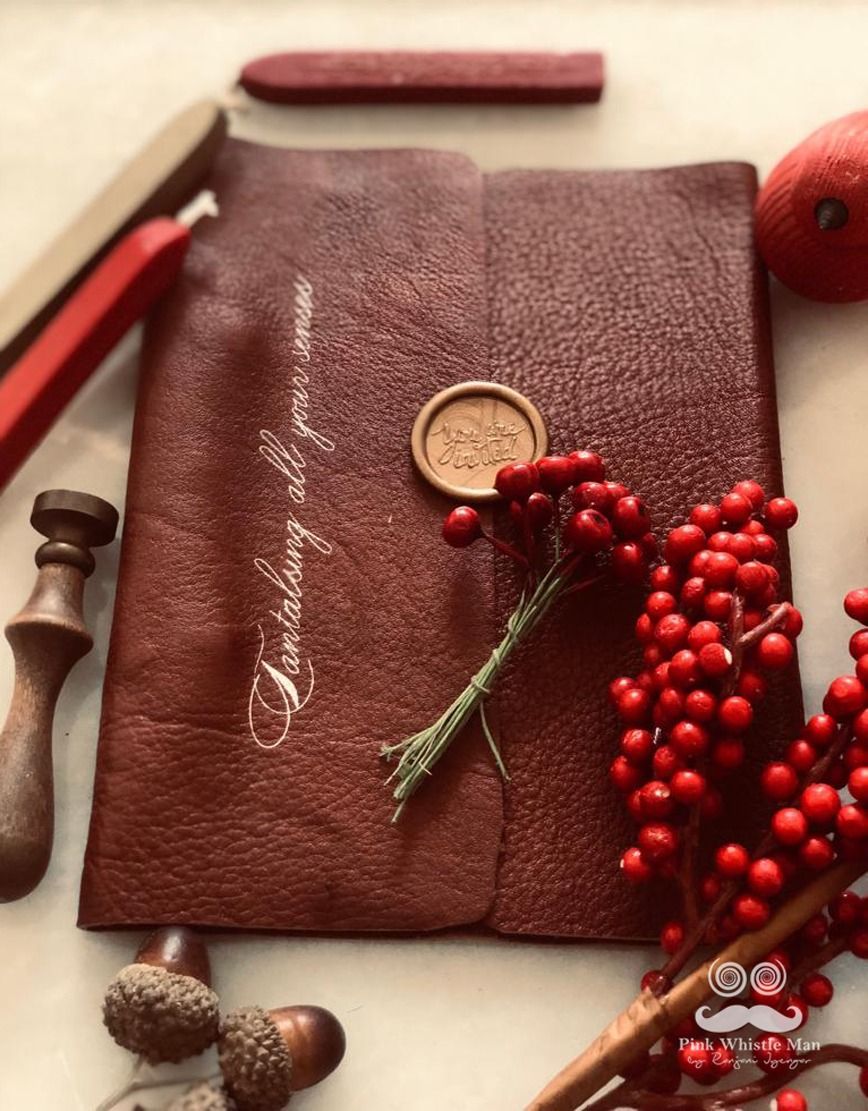 We got in touch with the makers of this wedding invite, Pink Whistle Man★ 5 and extracted all the interesting details and photos. Believe us, you would love every bit of it! Scroll down to take a closer look at all the pictures.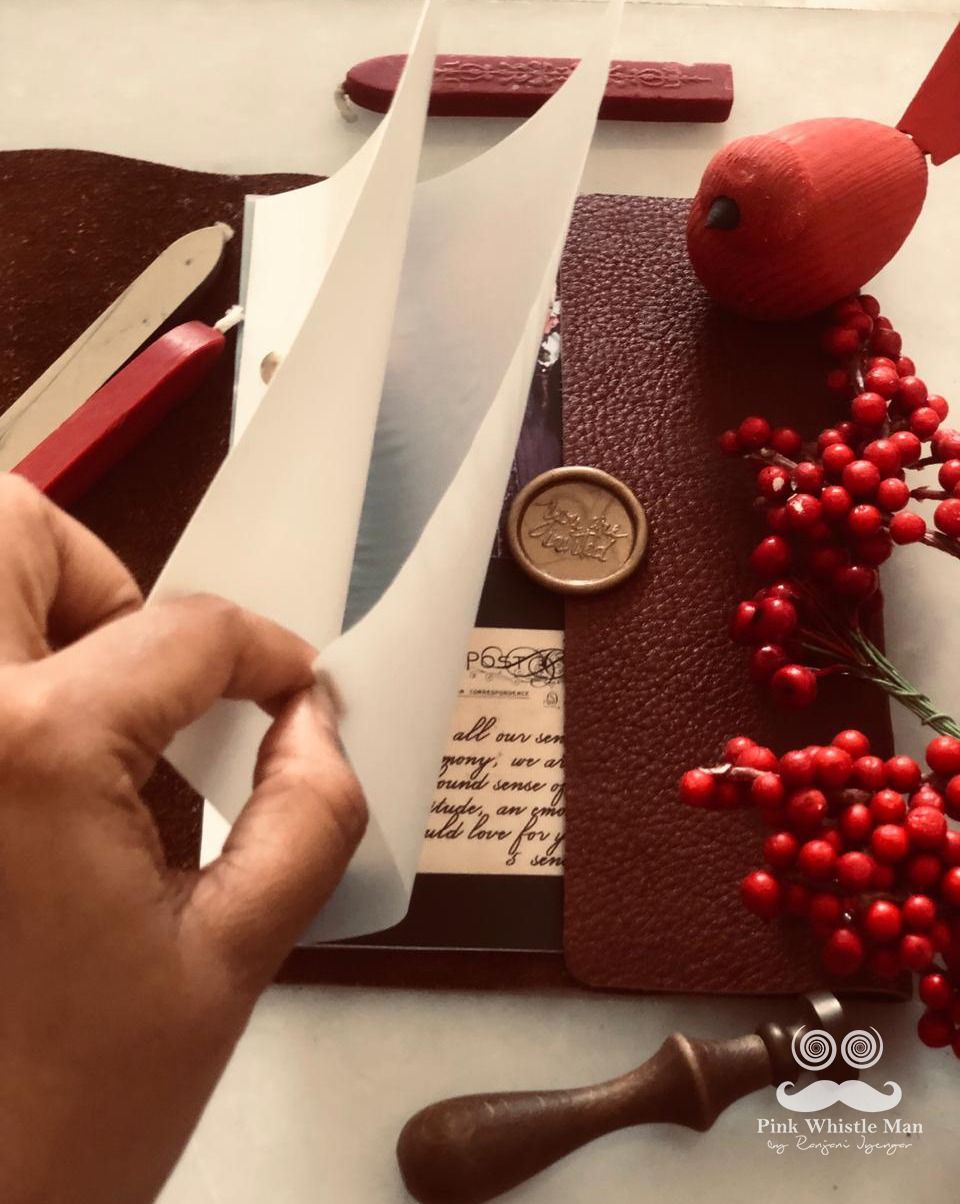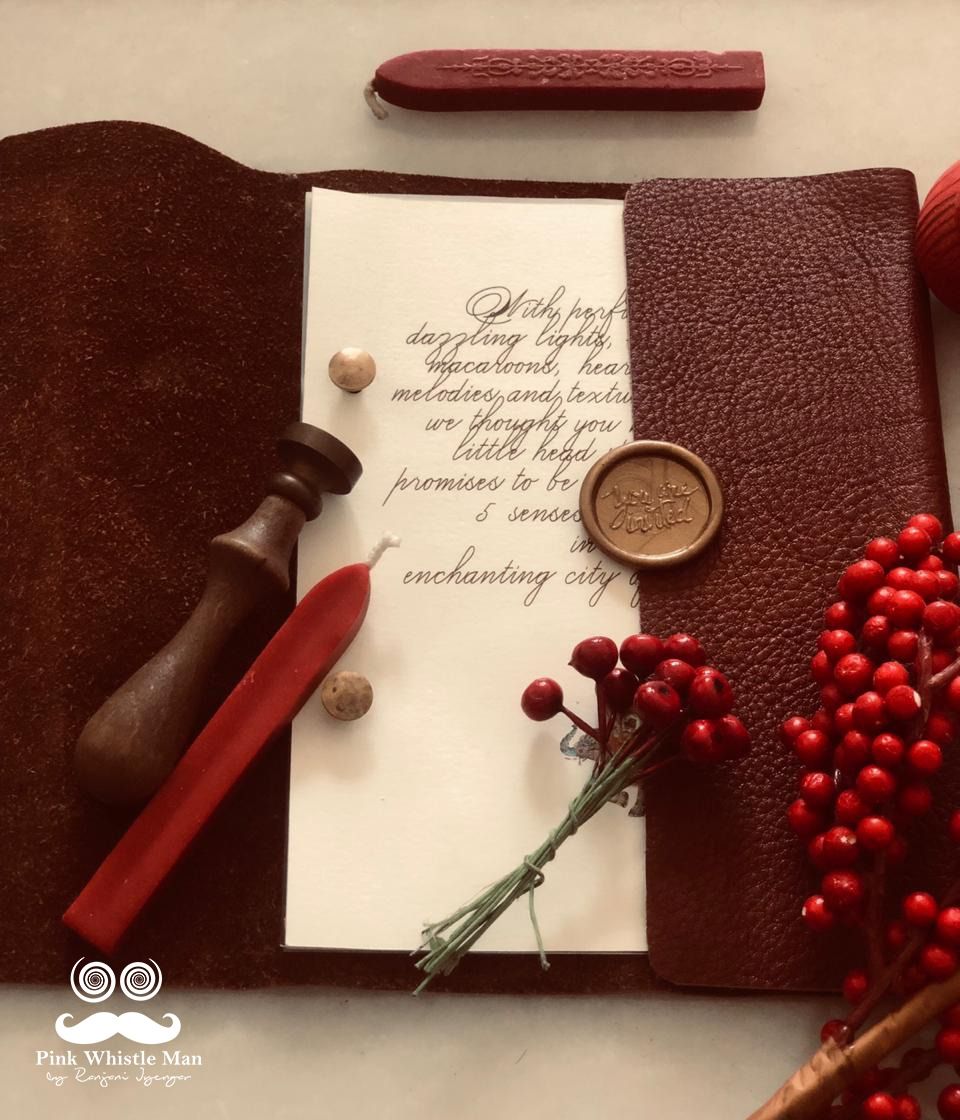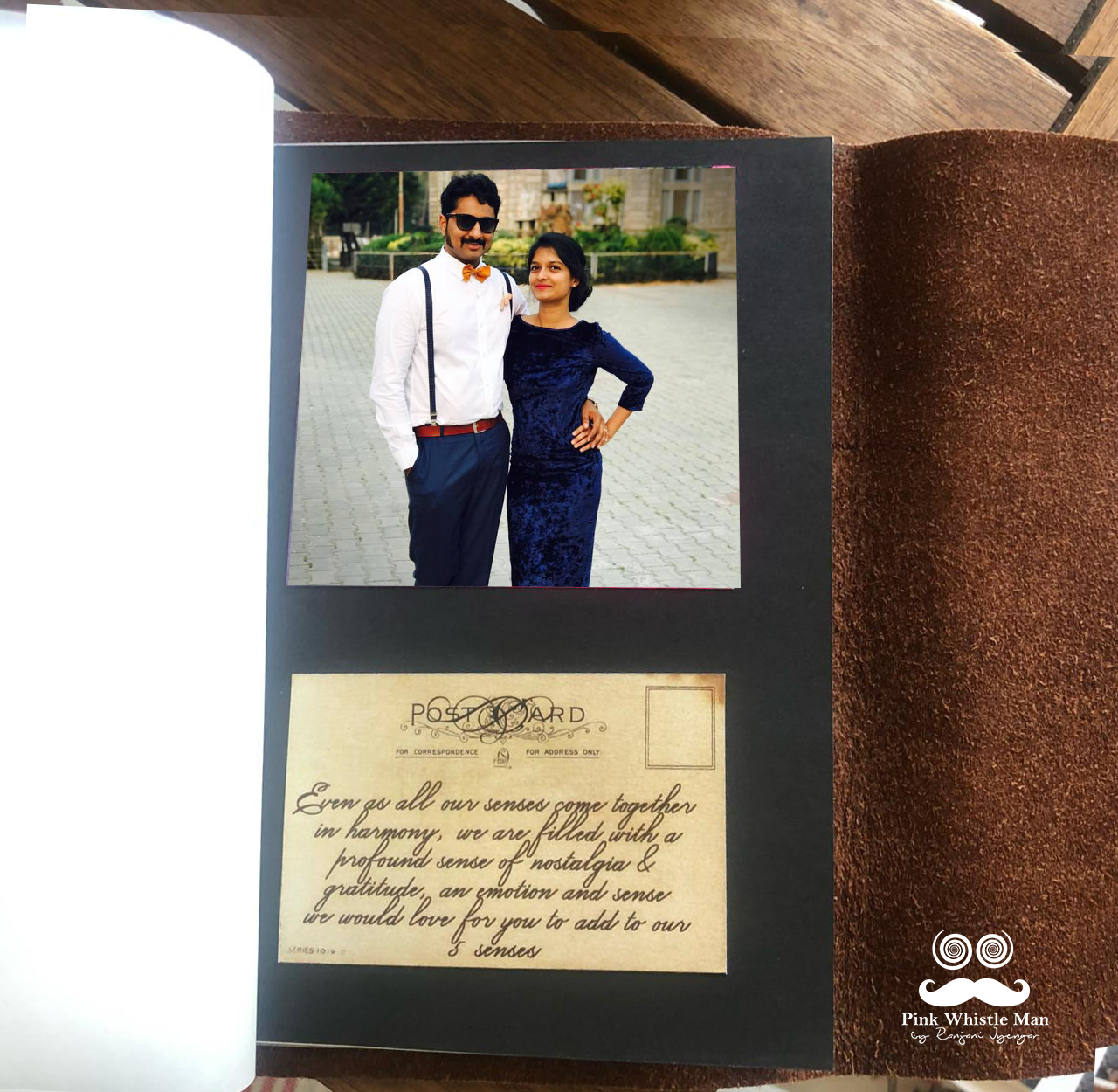 Revealing the idea behind this fabulous wedding invite and all the elements that went into its making, Ranjani shares,
'With perfumed air, dazzling lights, lip smacking treats, heart thumping melodies and textures of royalty, we thought we'd take the guests of the couple, down the memory lane with a treat to all their 5 senses and a nostalgic photo album invite.
The light censored music box, custom treats, potpourri, custom lit candle
and the feel of the faux leather album with a vintage wax seal
came together to highlight every sense and also brought out the importance of their guest's presence!'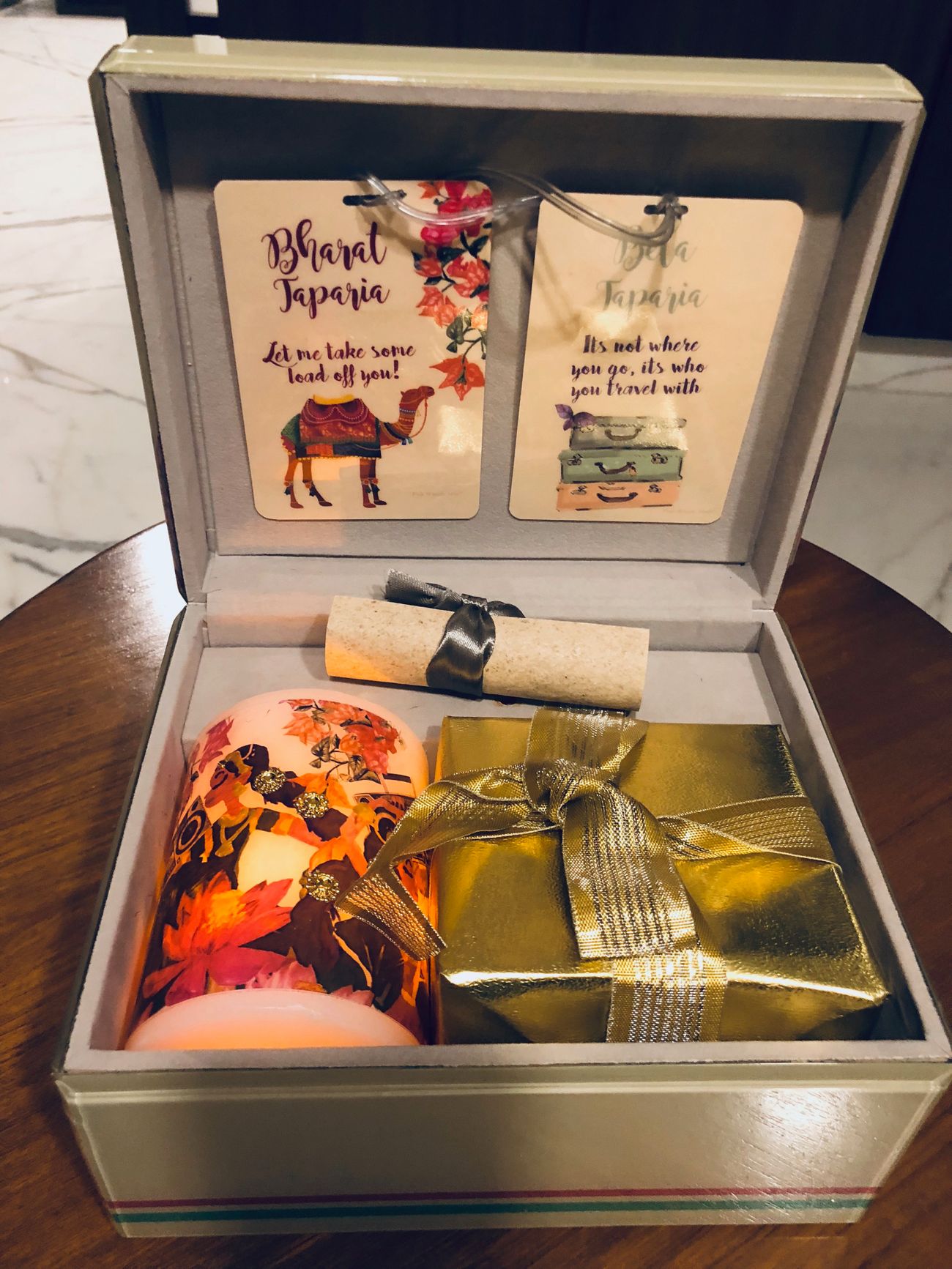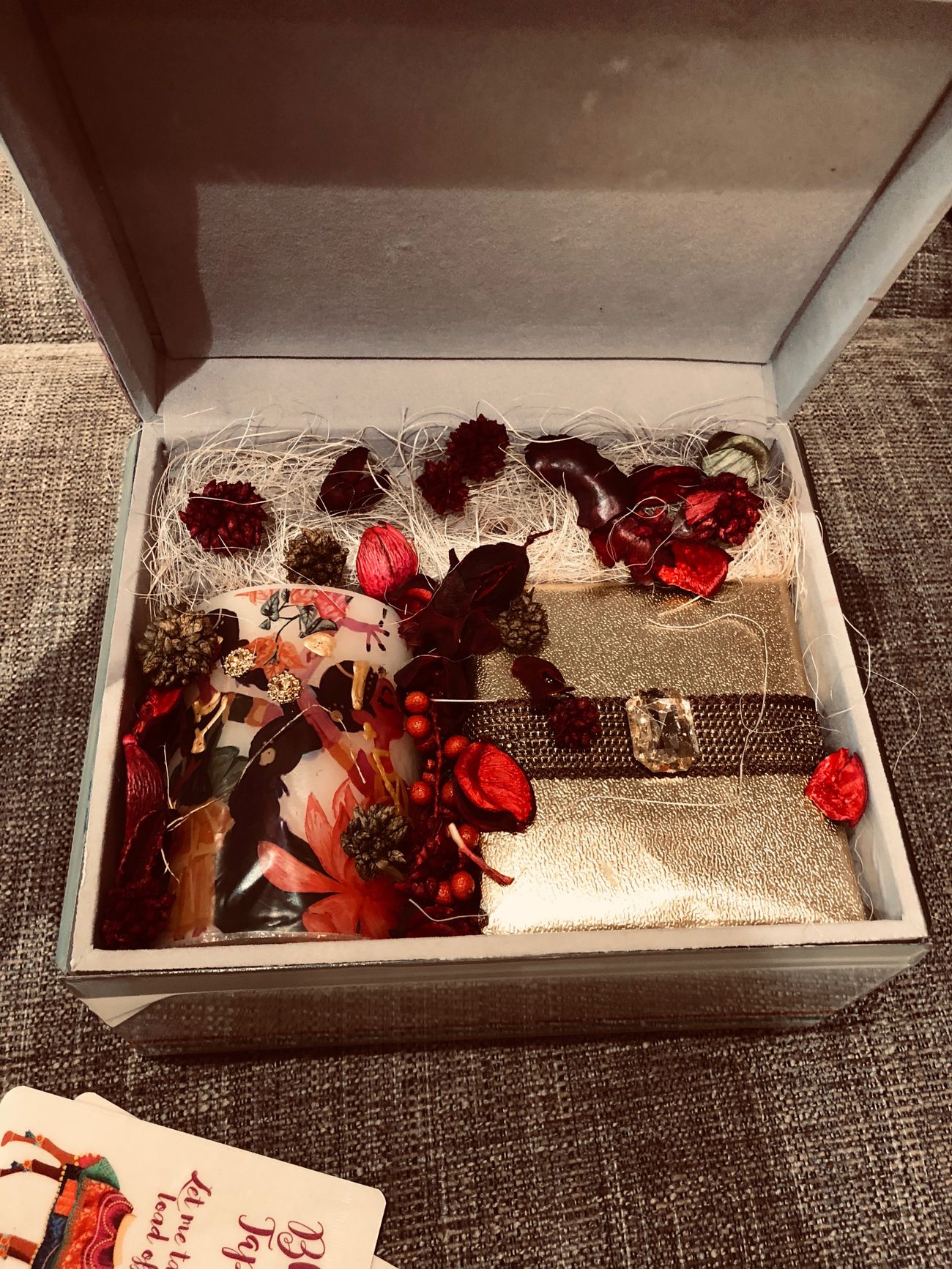 All Images via Pink Whistle Man★ 5
Would you like to consider it for your wedding too? Share your thoughts with us in the comments!