This Wedding Had A Photobooth Inspired By The Wedding Card!
BY Latha Sunadh | 27 Jun, 2017 | 503 views | 2 min read
Double-duty ideas work very well for weddings. What do I mean? I mean, things that work in more than one way. A lehenga that can be opened into a slit skirt. Or mirrors that can work for a Mehendi as well as a Wedding. You get the drift? If you wanna stay on the budget side of style, you might need double-duty ideas. But some are so innovative, we really think they have your wedding from chic to chicest in minutes. One such idea we found - an Invitation Card that doubles up as a Photo Booth idea. Now, that's a winner! The couple in focus, Asmita and Aditya from Jaipur found this cute idea and worked it to perfection. Here's the goop on this cutie!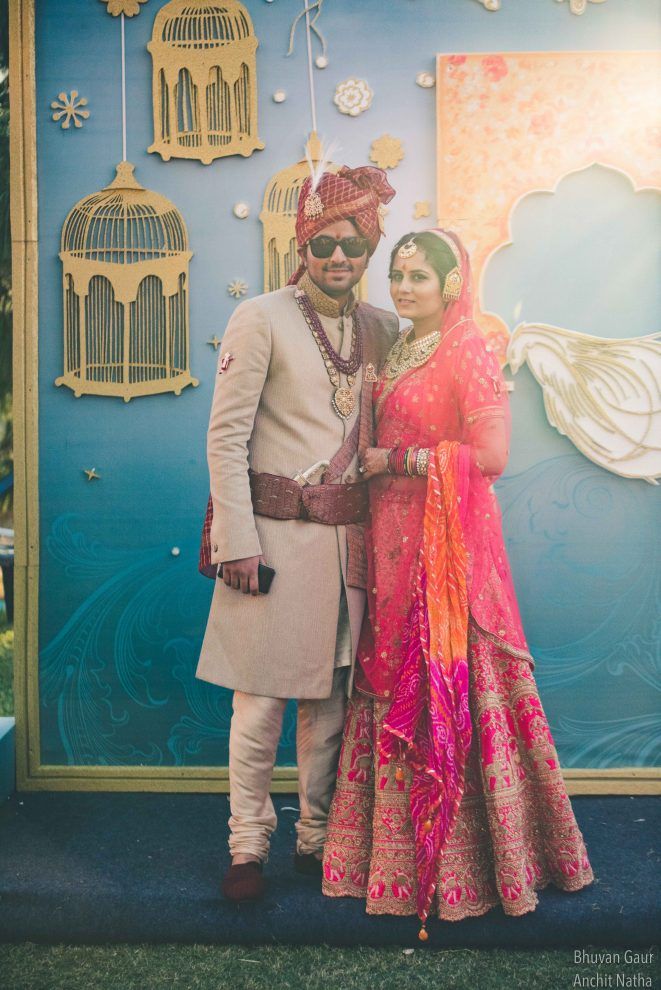 Our Love Story
"Aditya Baid and I are next-door neighbours and we belong to Jaipur. We are the same age, same batch, different schools. We first met at an english tuition centre in 4th std, although we never interacted with each other. Soon, he left for boarding school and I never saw him for a while. Soon, my family got a new house made, which was right next to Aditya's house, like adjacent to each other and though we lived next door, we were pursuing different career and college goals so we really never met. I went to JMC, Delhi for my graduation and he went to HR college, Bombay. It was only when we were back in Jaipur, and our parents hosted a dinner did we actually exchange numbers (BB pins at the time to be precise) and the rest is history
The Invitation Cards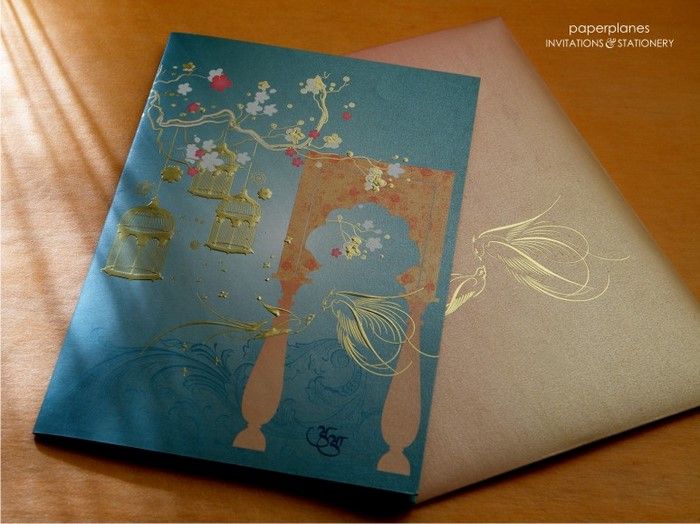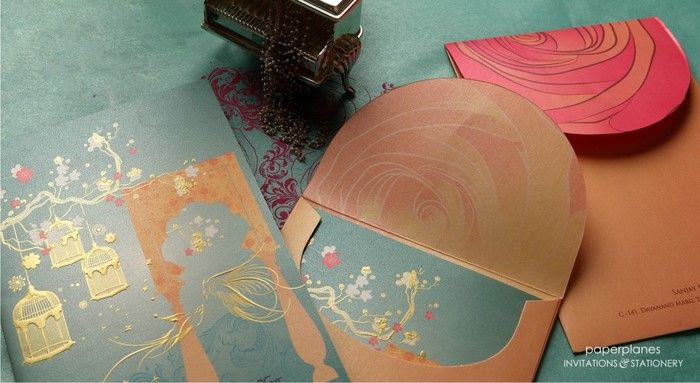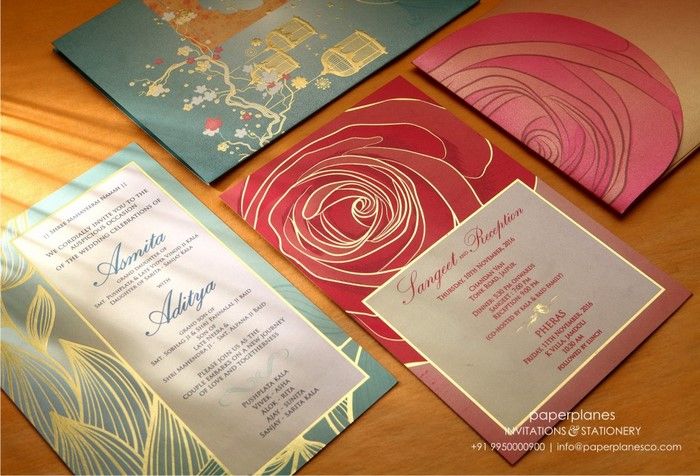 The Invitation cards were made by Paper Planes and they look amazing. A beautiful blue with bird cages and cherry blossoms. They were so pretty, we converted them into our photobooth and that looked amazing too.
The Photo Booth!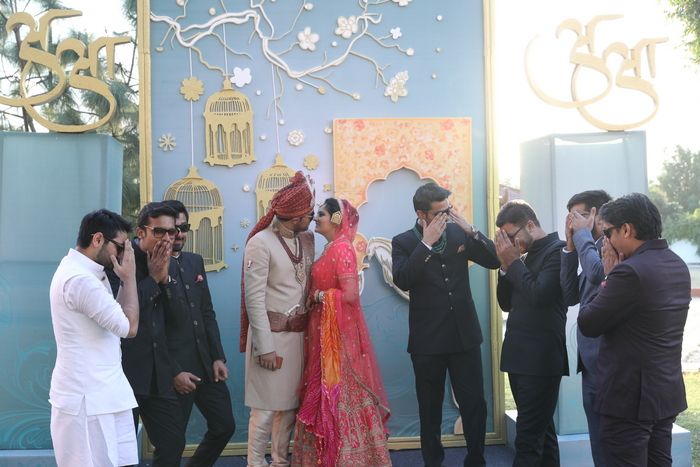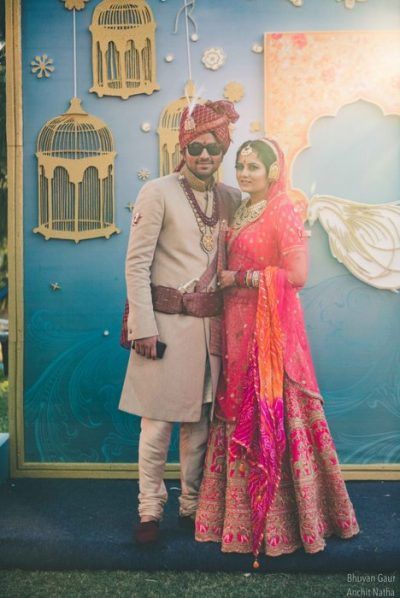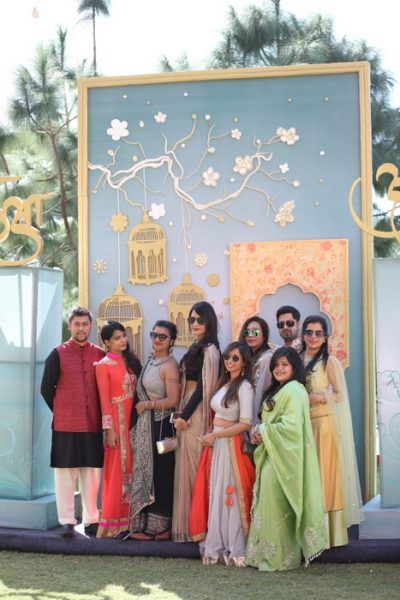 And this cute invite of theirs got made into a photo booth! Imagine a life-size Invitation card at the venue - that's one crazy idea! 
Now isn't this love story cute?