Three Skincare Experts Reveal: The One Pre-Bridal Treatment They Recommend For Mumbai Brides!
BY Apoorva | 28 Apr, 2017 | 1704 views | 3 min read
You know those flawless looking models in all wedding magazines? Yes, we too yearn for that flawless skin. Sigh. But regular 'drink 8 glasses of water' isn't going to get you that. So we asked the best skin experts in the country about what would be that one pre-bridal treatment that they would recommend all brides-to-be. After all, you do want to look more stunning than that gorgeous lehenga!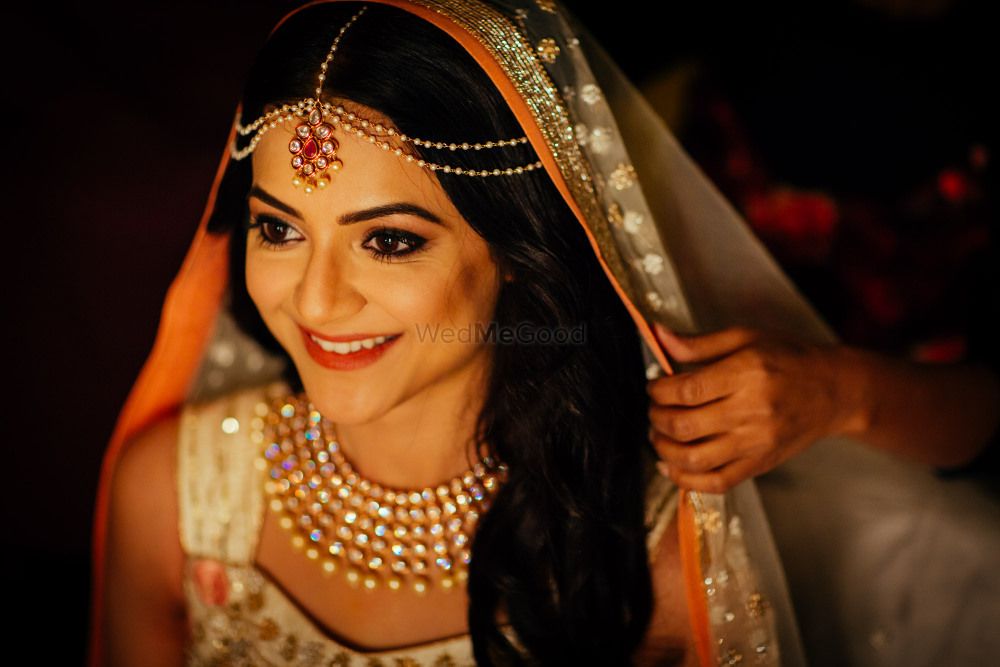 Image via Pearl & Kunal's Real Wedding
Skinstory
says "To ensure you cherish your wedding day for a lifetime makes an investment in your skin six months before the wedding. In terms of the treatment, your last facial before the wedding should ideally be the one that you've already had before to avoid taking risks. You can opt for our
Ultra Luxury Collagen Ritual
. After a relaxing welcome massage and a cleansing ritual adapted to your skin type, an intense exfoliation to smooth the skin and allow optimum penetration of the active ingredients is carried out. This is followed by an expert massage to lift the features and help the skin drink in all the Marine Collagen. The Collagen mask smoothes fine lines and has a plumping effect. While the mask takes effect, you'll enjoy a relaxing hand massage. After the treatment, your skin will be radiant, its collagen reserves restored. Each of our facials are tailor made according to your skin condition and skin type, as we strongly believe that your skin reads differently every day."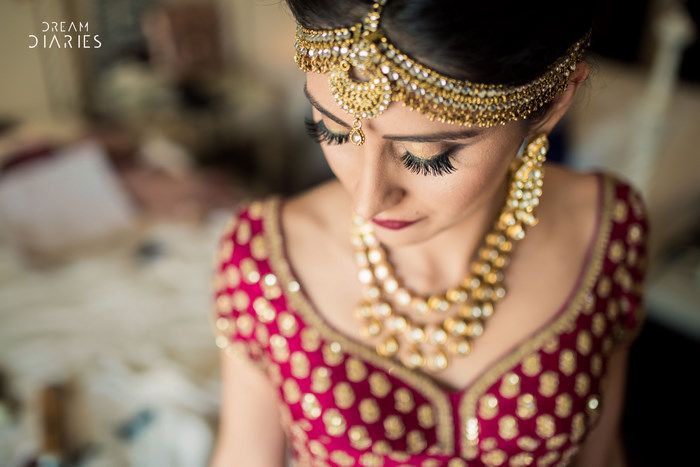 Kaya Skin Clinic
says "We recommend a permanent
Laser Hair Reduction treatment
for all brides-to-be. During weddings, there are innumerable functions that a bride has to attend. This includes wearing a variety of clothes. You might have to wear a swimsuit on your bachelorette and even a saree for your Shagun function! You don't want the hassles of waxing or shaving during the most important days of your life! We at Kaya use advanced laser technology which is US-FDA approved and absolutely safe for Indian skin. Using a US-FDA approved gentle laser light technology; the service targets the hair follicles to reduce your body hair from the roots without having any effect on the surrounding skin. It's suitable for all skin types, and we recommend minimum 6 sessions for best results- smooth, hair-free skin. Right from your facial hair to complete body hair, this treatment works like a dream, so you have one less worry before your big day."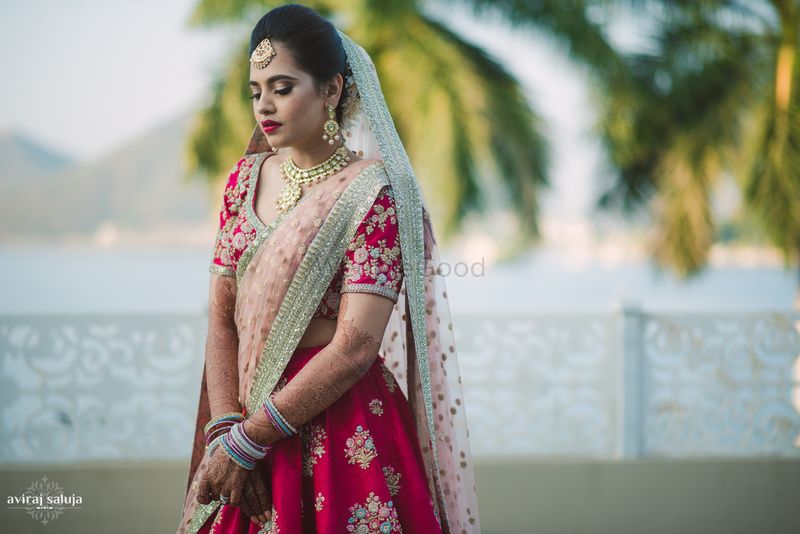 Image via Aayushi & Smaran's Real Wedding
Dr.Harshna Bijlani from Ageless Clinic
says "One of my favourite treatments that is trending in the bridal world right now is the
Vampire Facial
, which we add a special twist to at The AgeLess Clinic®. This upgraded version of the Vampire Facial is called the AgeLess Stem Cell Face Treatment™.This amazing all-in-one treatment can be used for all sorts of indications - from acne scars, open pores and fine lines to pigmentation as well as melasma. The whole concept behind it is that our blood has the ability to heal. Similarly, for this facial we take the good part of the blood that performs the healing process, concentrate it and put it back into your skin as platelets along with special steps unique to AgeLess®, to give you the desired results along with a glowing refreshed dewy skin. This is the ultimate treatment for all skin related concerns for a bride and I highly recommend every bride to opt for it."