Tips and Tricks To Care For Your Engagement Ring!
BY Twinkle | 01 Oct, 2019 | 1974 views | 2 min read
Just got engaged? Congratulations! Now begins a whole new phase of life. We know engagement is the first and foremost phase of your marriage journey and that ring is the symbol of your pure and loving bond. So it's obvious to have a lot of questions when you look down at your sparkly new addition.
Should I wear it to sleep? Take it off when I shower? How should I clean it?
All of these questions are valid & we are here to answer them and more. to arise when you want to keep your symbol of love intact. We bring to you some tips and tricks which will help you keep your engagement ring clean.
When you use your ring regularly it is prominent for it to catch up dirt and oil, so there's no point in having a beautifully cut diamond if it's going to be dirty.
So clean your ring with hot water, a toothbrush, and gin or take your precious and sentimental engagement ring to an expert jeweller to get it properly steamed cleaned.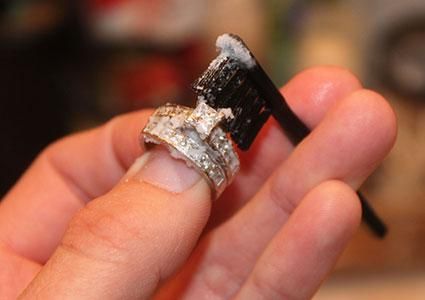 Image via @EngagementRings
Know when to leave your ring on and take it off
A little extra caution goes a long way when storing your diamond ring. If you are more likely to do a lot of household chores which includes hand dirt then we suggest you must remove the ring and keep it somewhere safe to avoid unnecessary stains.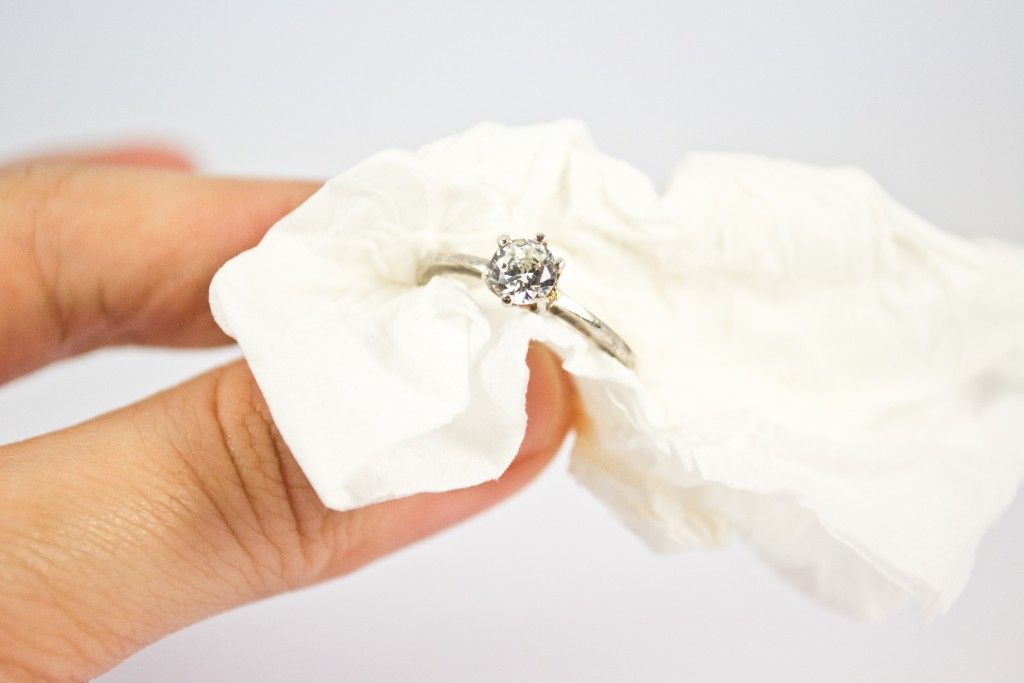 Image via @DiamondBoutique
Insurance is necessary to protect your financial investment in the event that something gets lost, stolen or damaged. The stone on that ring is very expensive so god forbid if something bad happens you must have a back up which is able to compensate the loss.
Regularly check the prongs and setting
Who doesn't want their ring to look shiny and sparkly for a longer duration? If you want that, keep a close eye on the detailing of your ring. If you find there is something unusual don't ignore it and go visit your jeweller as soon as possible.
Don't wear the ring while slathering lotion or heavy cream
Thick lotions and creams can leave residue on your ring, making it feel and look dirty. What's worse is that it can be extremely harsh and often discolour the ring, especially if you have a coloured gemstone or your band is made with white gold or platinum.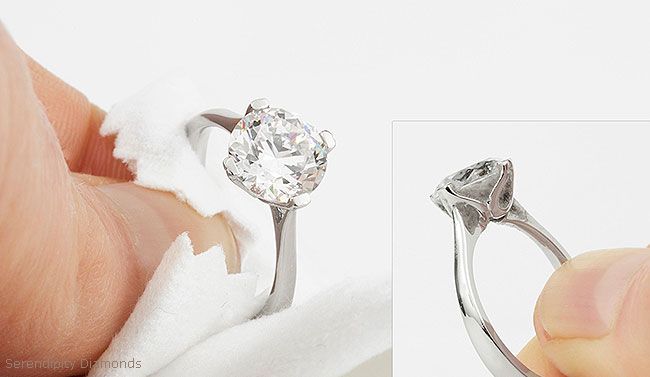 Image via @SerendipityDiamonds
With proper cleaning, your ring will look brand new, even decades after your wedding.