Tips And Tricks To Have A Safe Mehndi Function For Intimate Weddings!
BY Apoorva | 07 Jul, 2020 | 13709 views | 3 min read
Who says you can't have a mehndi function, just because you are having a lockdown wedding? Weddings are a happy day which is meant to be celebrated. While we are still battling a health crisis, it's important to follow all the safety protocols and norms that have been mandated by the government. So all you brides-to-be, as long as you follow them, you can have fun. Here's a quick guide on how to have a safe and full-of-life mehendi ceremony!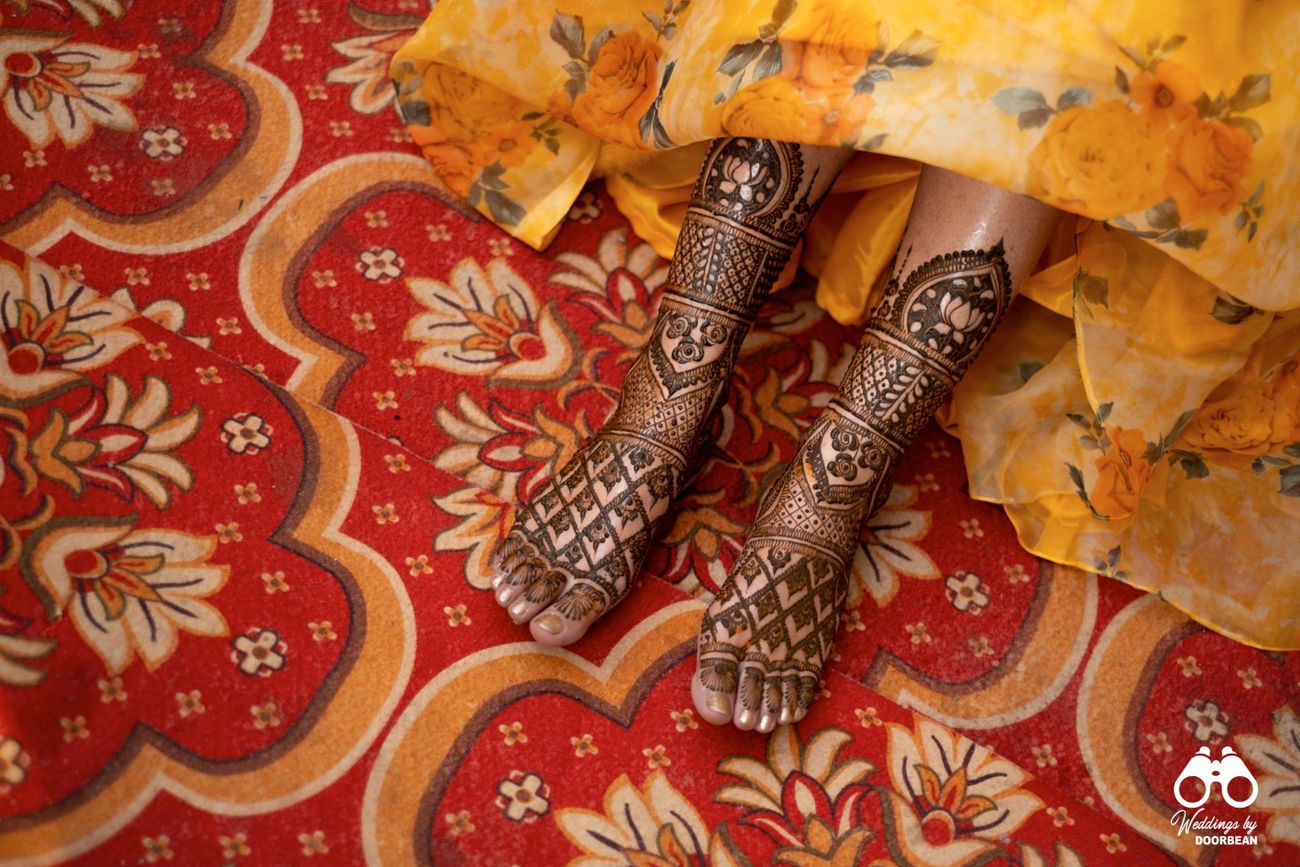 Image via Weddings by Doorbean★ 5
Be Strict About Your Guestlist
Indian weddings have always been known to invite every possible person you know to the wedding. But with the government mandate of 50 people only, ensure that you allow only 50 people to your mehendi ceremony including your own family. Communicate that to the guests as well so that they don't get any plus ones to your event.
Pick Venues That Are Closer to Home (or at home!)
Opt for mehndi function venues which are close to your house or can even be the terrace/lawns of your home. This will ensure that you have control over the hygiene and sanitization of the venue. Check out these ideas on where to host intimate wedding events 
Guest Hygiene
Even if she is your sagi chachi, she has to wear a mask! Don't let go of quarantine measures just because they are close relatives. Have sanitizers all over the venue and also extra disposable masks for guests who arrive without one. It's important to prioritize health measures above all!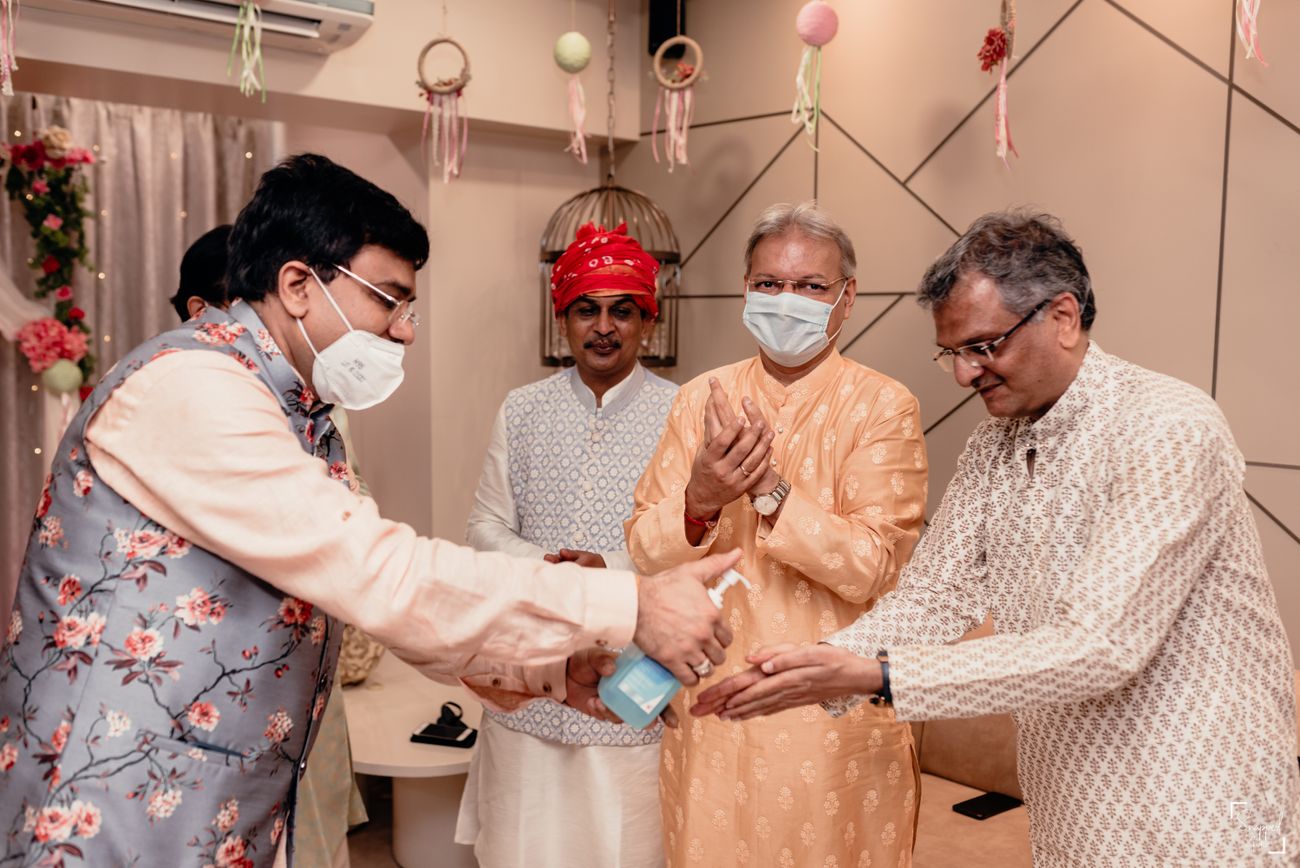 Image via Akshay and Shreya's Real Wedding
DIY Your Décor
Your mehendi ceremony décor can be DIY at home! Take inspiration from this couple that did their complete décor at home.
Ensure Your Mehendi Artists Follow The Health Protocols
This is essential. Your mehendi artists are going to come in close contact with you as well as your guests for hours. It's pivotal that they sanitize their hands regularly, wear gloves and masks and practice social distancing wherever possible.  Looking  for a mehendi artist? Check out our amazing mehendi artist vendors right here.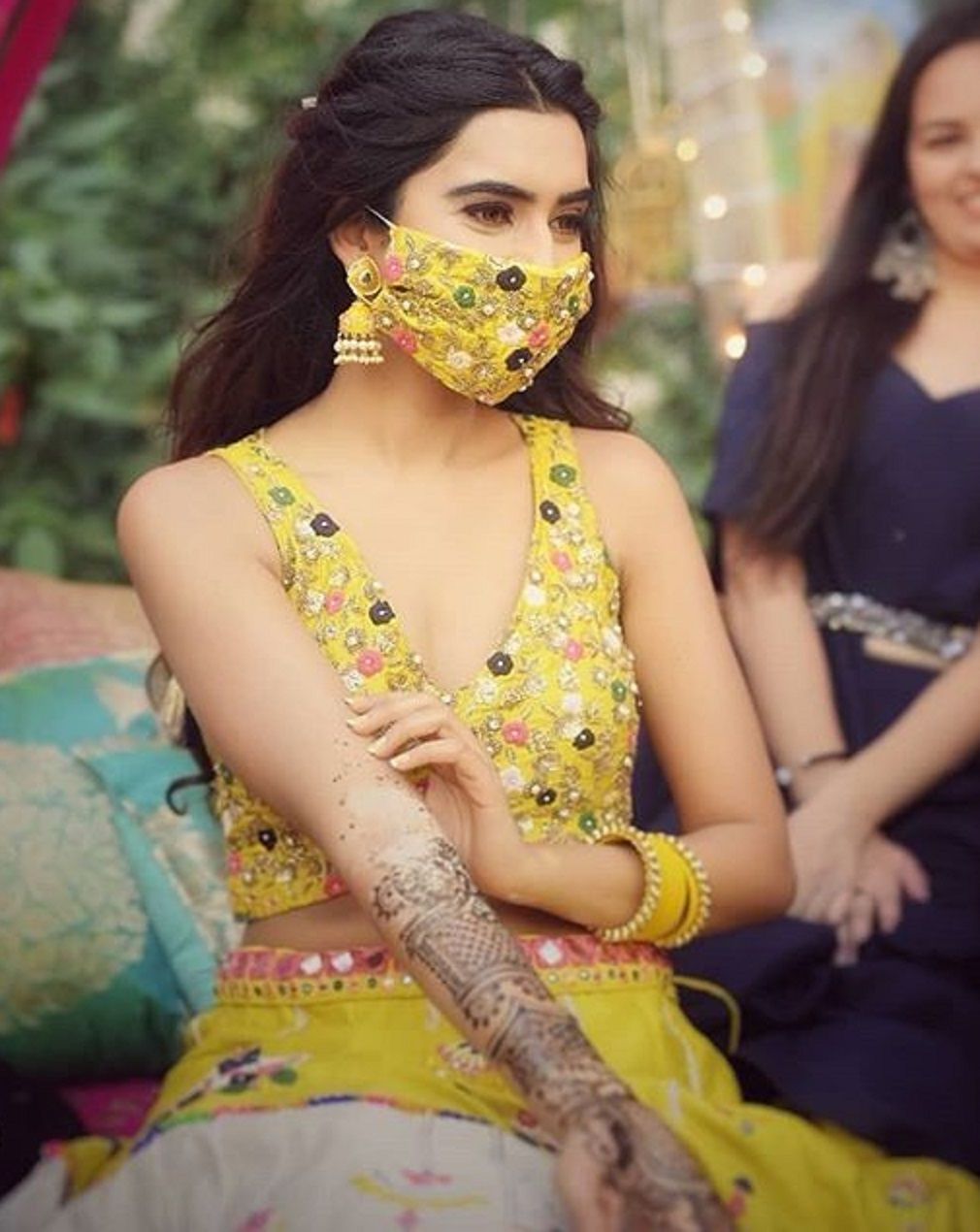 Image via Paran Singh Photography★ 4.8
Say Yes To Technology
There is no mehndi function without fun music and dance. Say no to dhol-walas and bands and say yes to music played on a music system instead. This way you minimize your exposure to more people and also cut costs!
Opt For Minimal Designs
Who says minimal mehendi designs are boring? Opt for fun quarantine mehndi designs that are smaller and quicker to execute so that you don't have to sit for long hours and also follow all quarantine measures.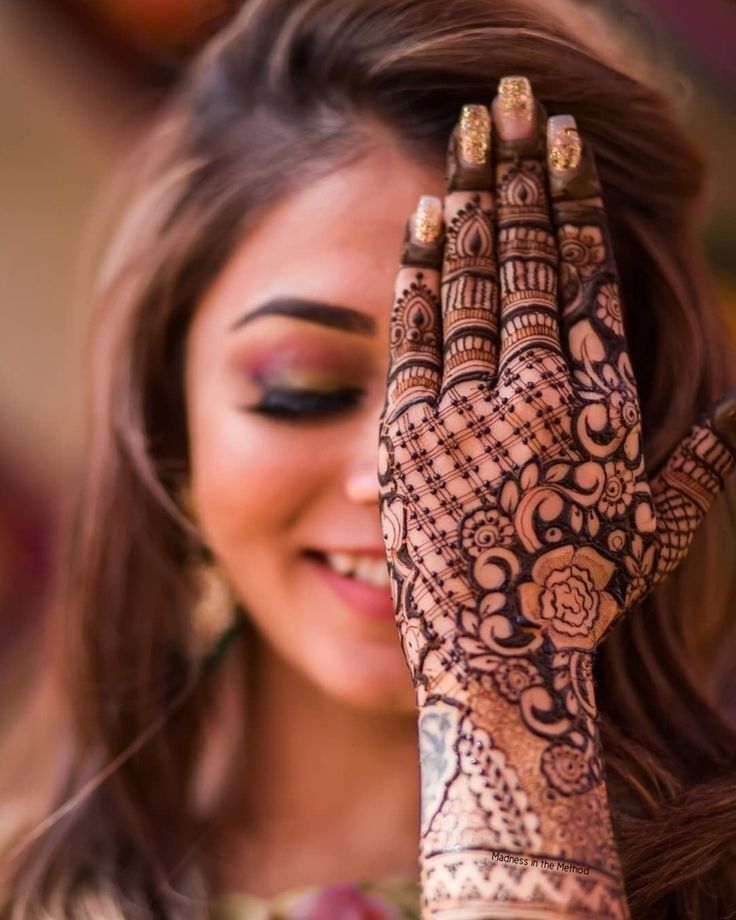 Image via Hari Om Mehandi Artist★ 4.9
Swap Mehendi For Tattoos
Don't want to include too many people whom you don't know for your mehendi ceremony? Opt for mehendi tattoos instead. Just get your bridal mehendi done by a bridal mehendi artist and then have fun self-application henna tattoos for your guests. This way less exposure + mehendi!
Follow Quarantine Measure For Food
There's no Indian mehndi function without some lip-smacking food. But don't forget to follow all hygiene norms when it comes to service and food. Opt for cooked food over raw salads and chaats. Also, cut out finger food from the menu since it's usually passed around.
Planning a lockdown bachelorette for your friend? Here's a complete guide to planning a virtual bachelorette party!