Tips & Tricks To Transform A Modest Garden To A Dreamy Wedding Venue
BY Sakshi | 11 Aug, 2020 | 3649 views | 4 min read
If its an intimate wedding you're planning, your backyard or garden, if you're lucky to have one is going to be an amazing venue for the wedding if you plan it right. Of course, pick the venue depending on the scale of the wedding, but know that its not very hard to transform your modest garden into a pretty wedding venue. Here are some tips and tricks to achieve that, and yes, also, very important- here are some Things To Remember Before You Have A Wedding Event At Home!
A day event would be ideal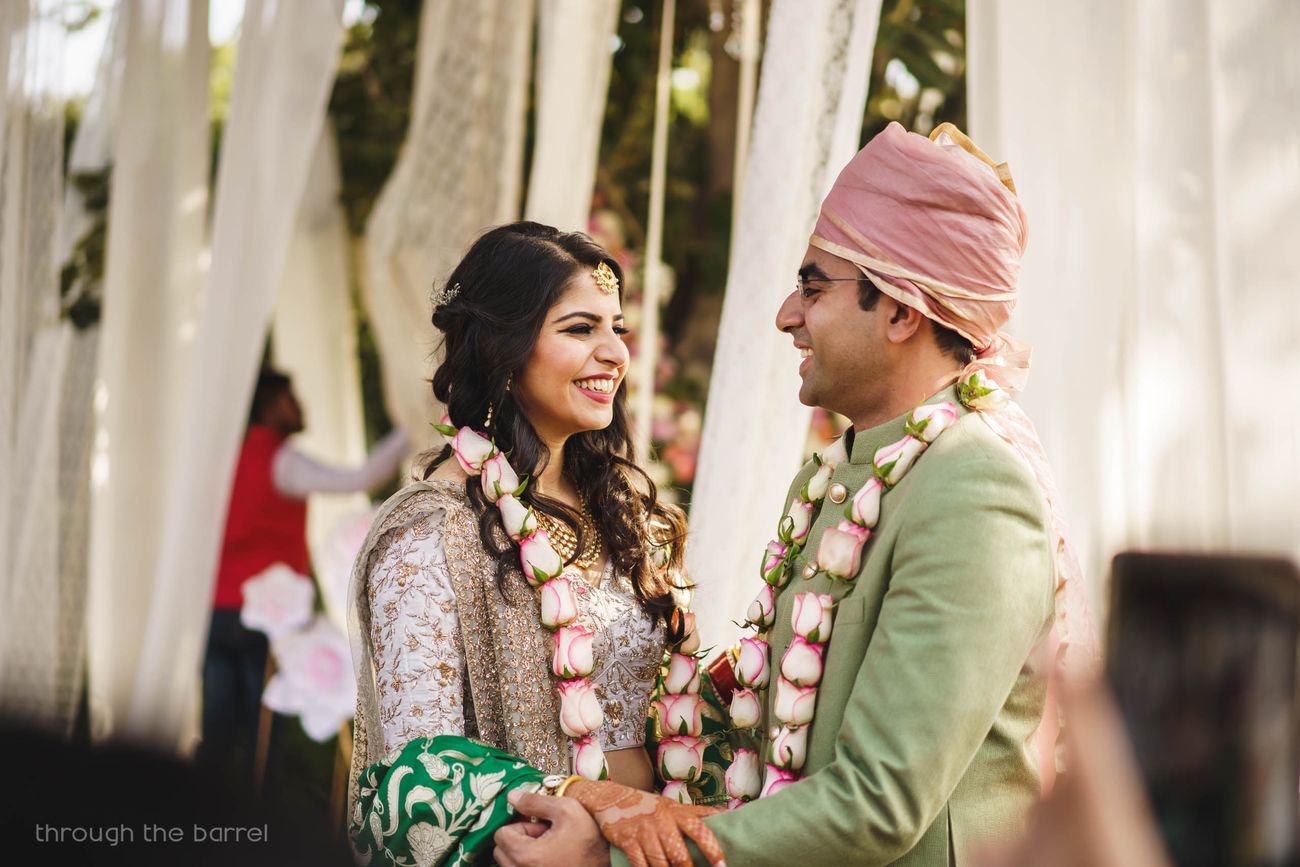 Image via Aashna and Archit
This is because everything looks better in natural lighting, and honestly, planning lighting for a night event can make the space appear smaller, and maybe not as pretty.
Focus on the entrance decor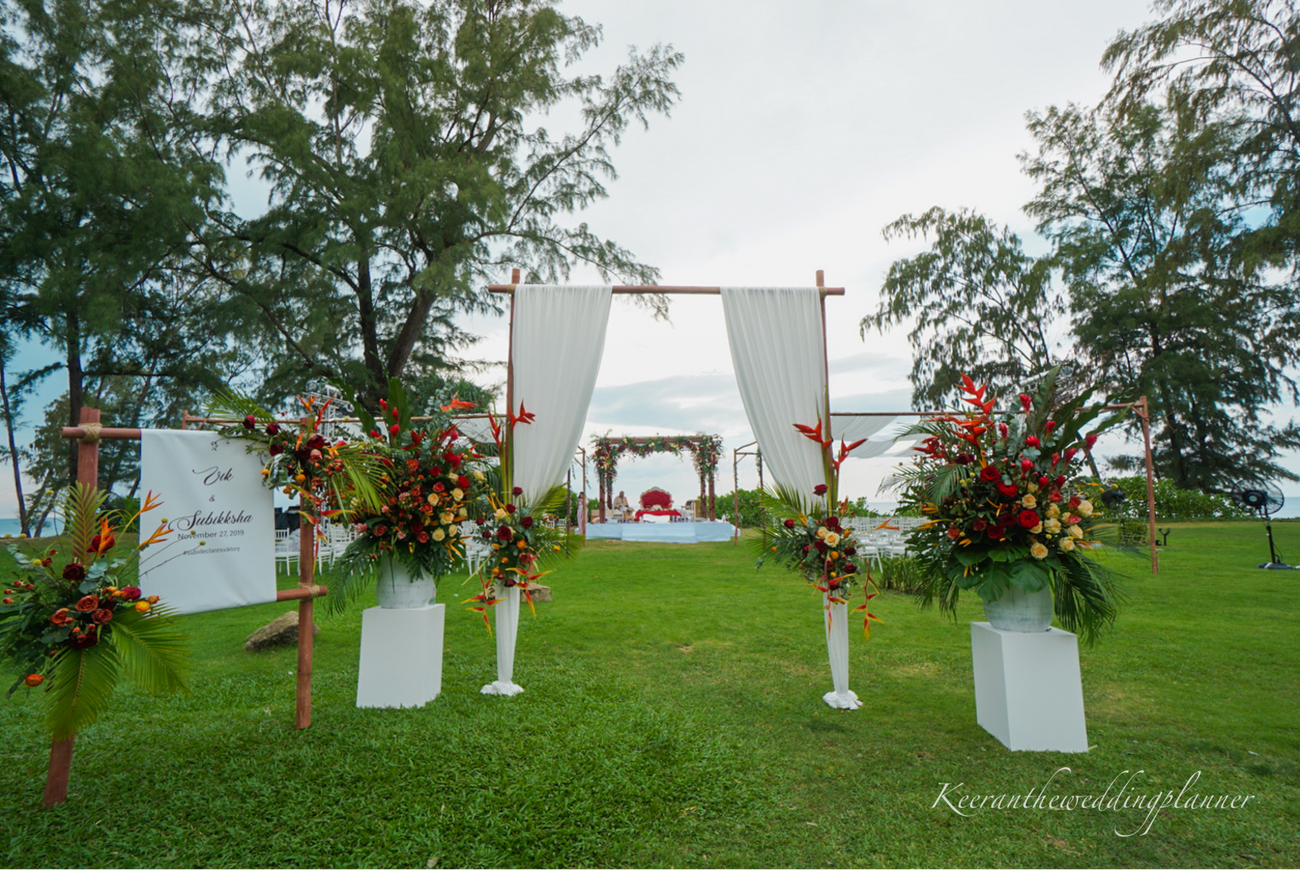 Image via Keeran The Wedding Planner★ 4.9
From setting up a nice entranceway to getting a nice welcome sign made- there is a lot you can do. These little things go a long way in setting up the vibe of the place as your guests enter the venue- no matter how small it may be.
Include the trees around as a part of the decor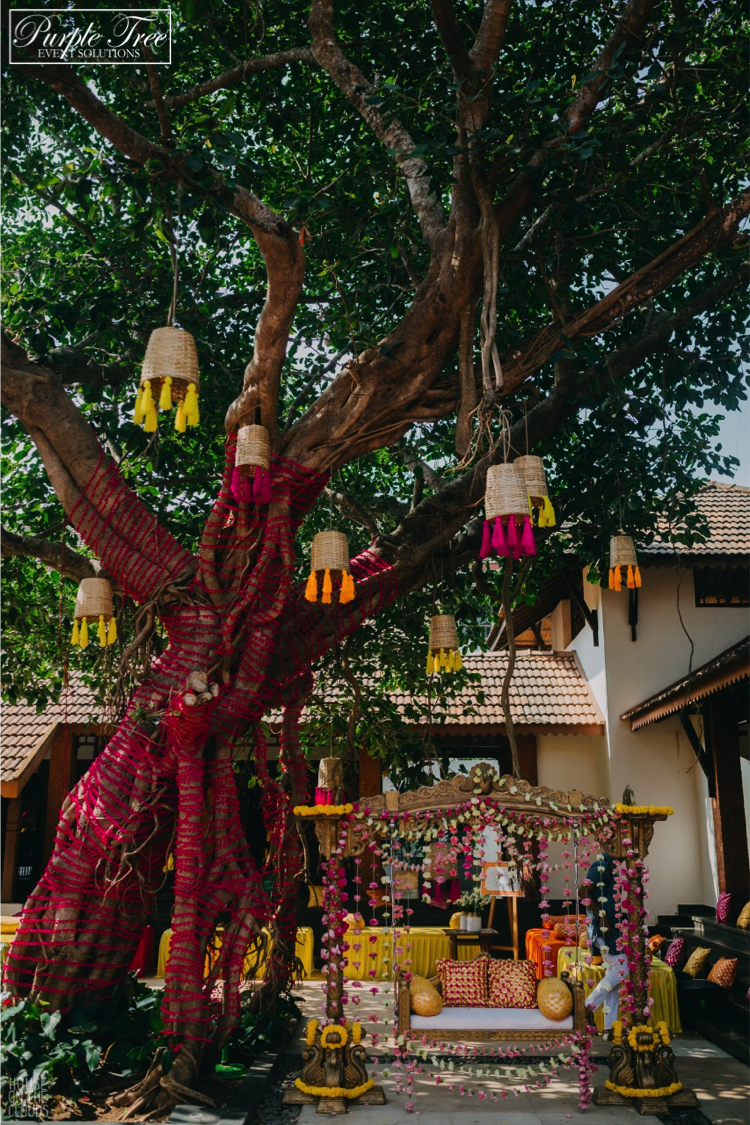 Image via Purple Tree Events Solution★ 5
From making it into a mandap, to hanging tassels or lights from them to enhance the decor, use the trees around to make the garden appear bigger than what it is, and of course, easily get to hang some whimsical stuff around.
Make the ceremony space look amazing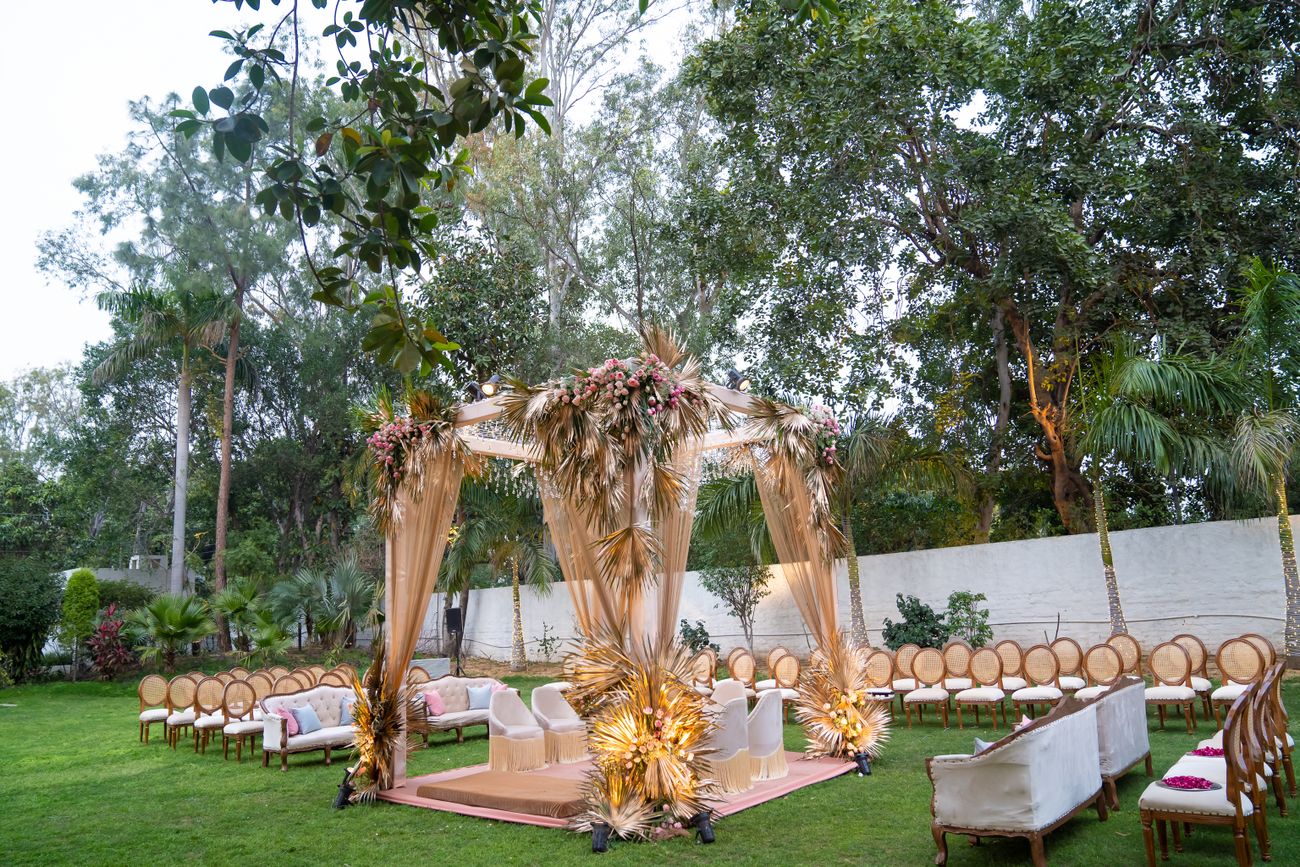 Image via Wedding Duo★ 5
Doesn't mean you have to go overboard with a gigantic mandap or backdrop- you can get something simple and elegant, which still looks great, and you can choose to have it raised if you really want it to stand out.
Consider picnic style seating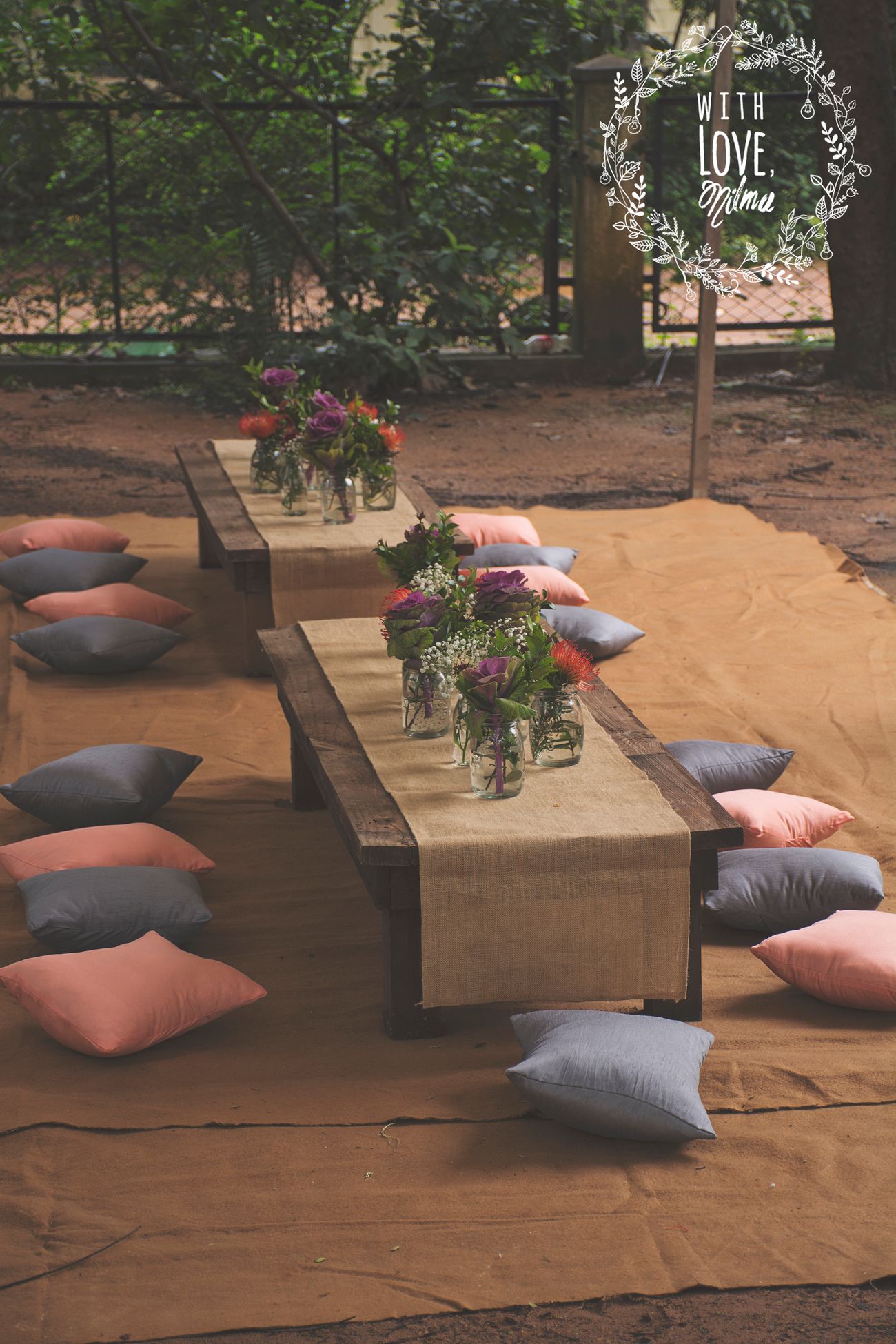 Image via With Love Nilma★ 5
Instead of putting lots of round tables, consider long tables or floor seating which not only looks better, but can help you save lots of space too. If you want some more ideas, here are more floor seating ideas for outdoor events.
Teepee decor is super trendy these days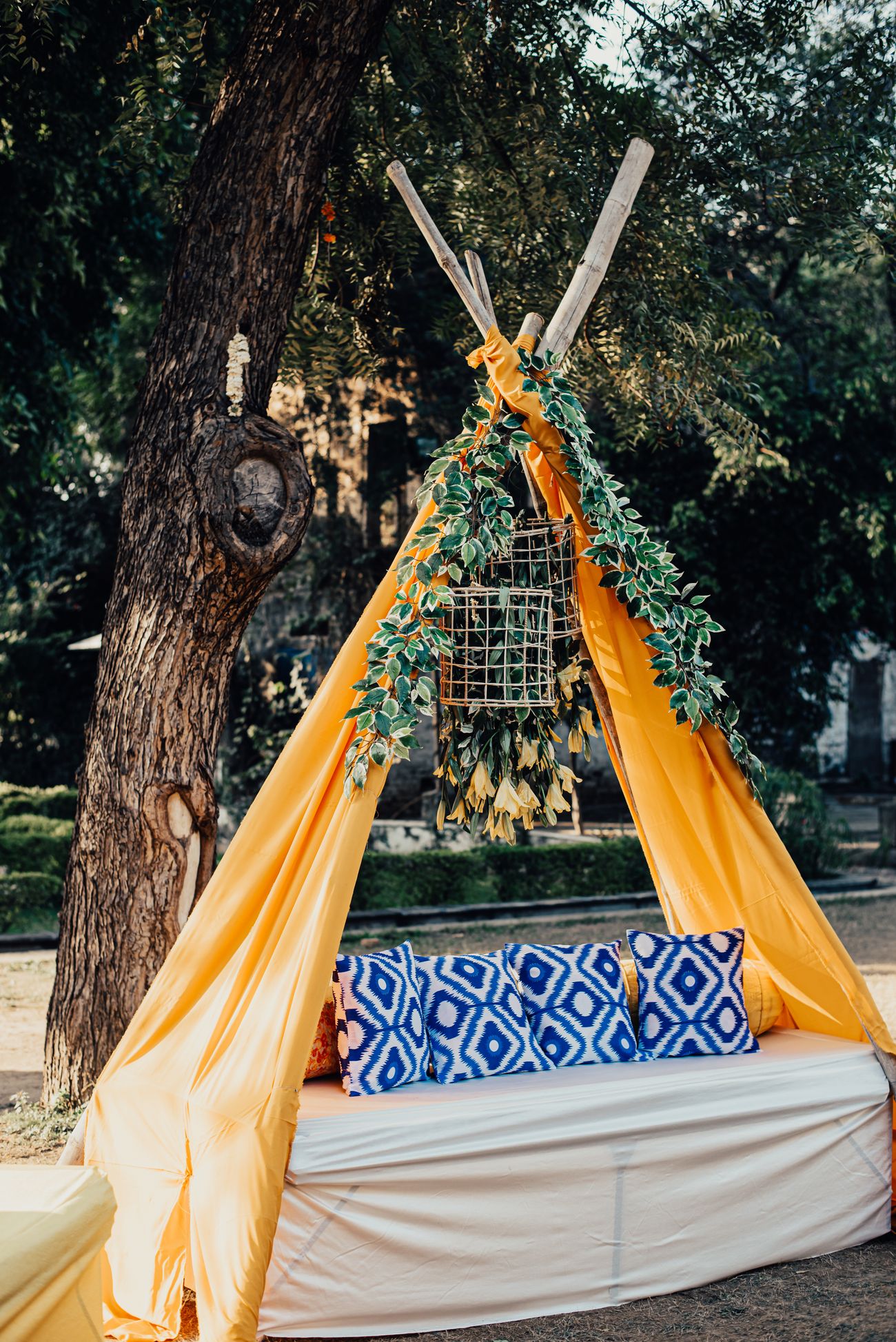 Image via Hyacinth Events Planner★ 4.9
And it's not hard to get it done too- plus, you can save the hassle of a big tent. Teepee decor for guest seating looks super nice and is trendy these days.
Add some cute personalised decor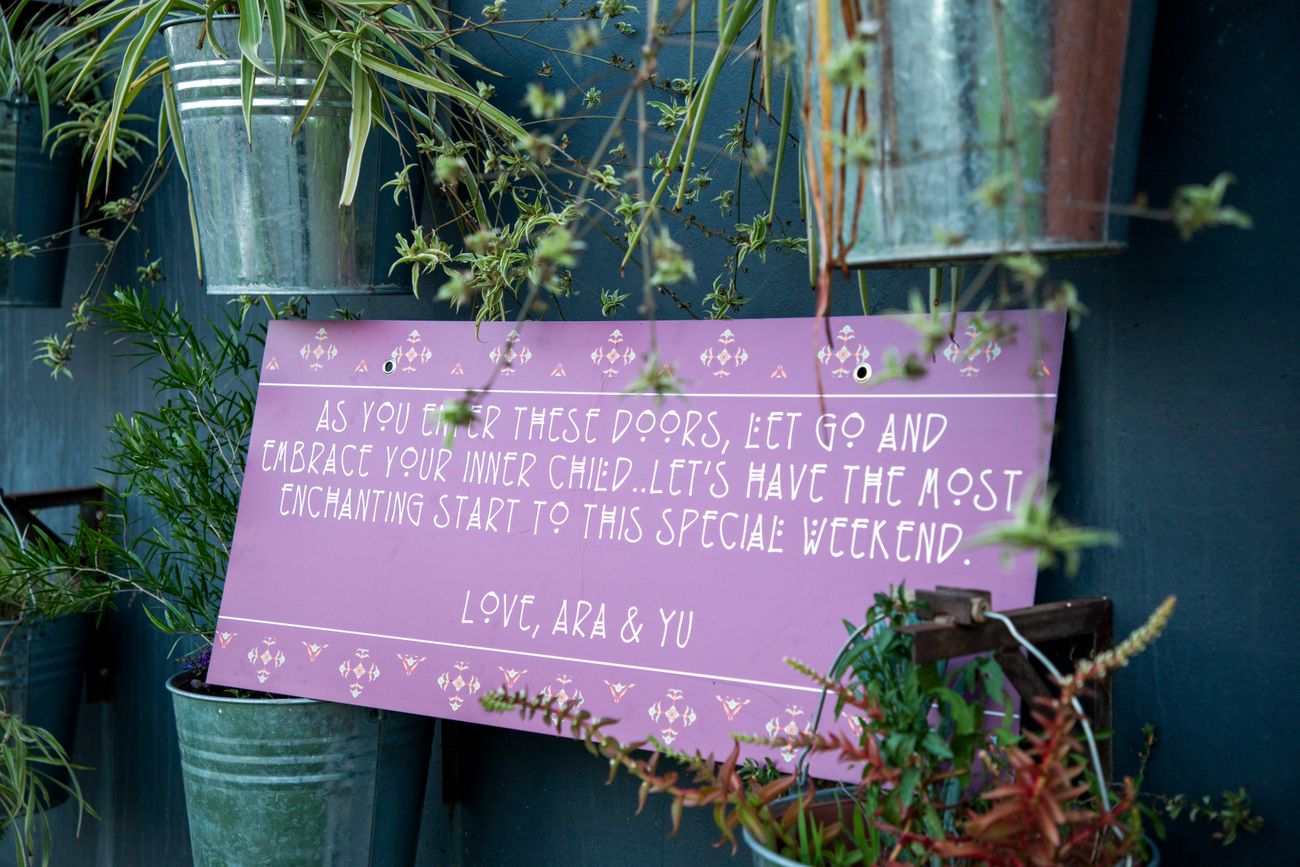 Image via Arahna & Yuval
Be it a photoboard or a nice photobooth- get creative with ideas to make the place look like your own instead of a Pinterest wall brought to life.
Statement corner settings can up your game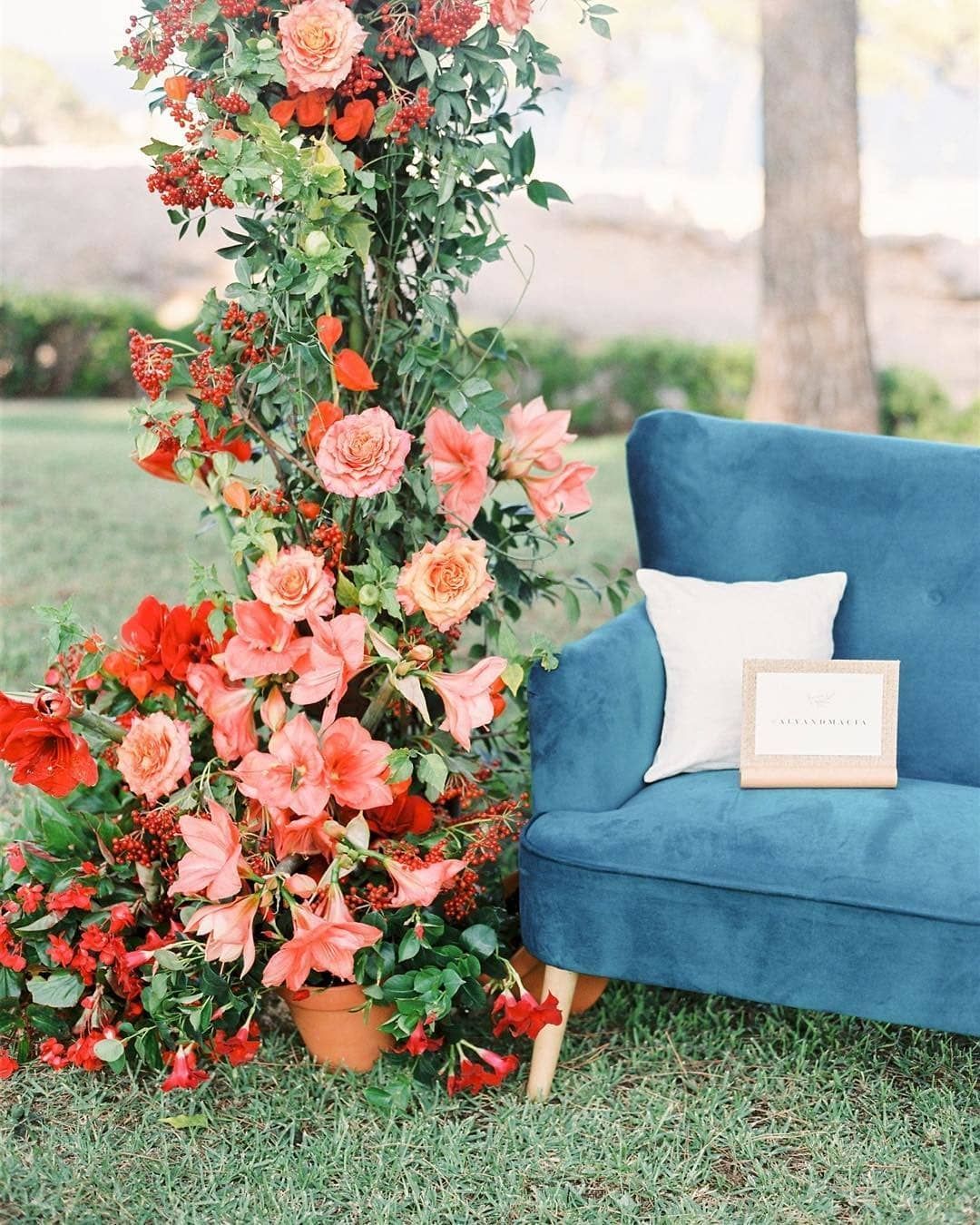 Image via @brancoprata ⁠
A statement setting is something that can instantly elevate the look and feel of your decor- and the eyes naturally go towards them. You can do it with furniture, florals or just some small corner table setting.
Considerate additions can add to the decor too
Image courtesy Laura Murray via Brides
Keep some wrapped up blankets if its cold or on the chairs, a few hand fans if its hot- or some slippers to change for heels to dance- these don't cost too much, and add to the decor too.
DIY a creative bar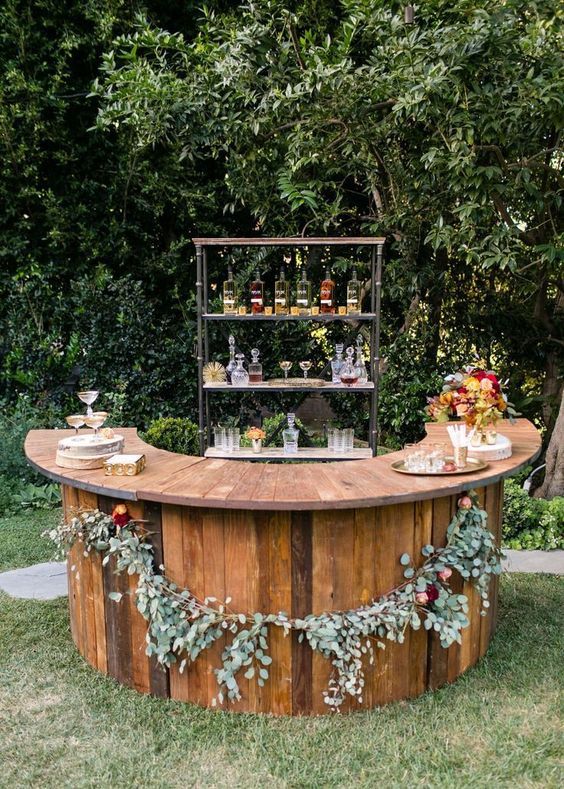 Image via Cheers Babe Photo via Pinterest
The bar doesn't always have to be a gigantic fun structure. You can DIY something nice on a table and that'll work too, plus add to the decor.
Utilise both indoors and outdoors wisely
This will give the feel of a much bigger space. Utilise as much of your property as possible. You could setup the chairs and mandap in the garden while arrange for the dance floor inside the house if you have the space for it.
Invite the vendors to do a walkthrough
Good professional advice will go a long way in ensuring the best utilisation of space and decor in your garden or backyard, so give vendors a tour of the garden and your house in advance so they can pitch in with their own ideas.
Looking for more ideas? Here are 20+ Best Ways To Setup Your Home For A Wedding Function