Top Honeymoon Experiences Around The World On Any Budget!
BY Aakanksha | 22 Oct, 2019 | 9092 views | 6 min read
While getting married is probably the most thrilling adventure of your life, a honeymoon is definitely the cherry on top. Now, amidst all the planning, booking and shopping for the wedding, a honeymoon is something that sometimes takes the backseat. You just end up going somewhere a million people have gone before, or you may just browse online for a day or two and then settle for something that is easily available. Relatable? Well, that is exactly why we bring to you this list of gorgeous honeymoon destinations that you can book without any worry and be guaranteed to have the most stellar honeymoon of your life!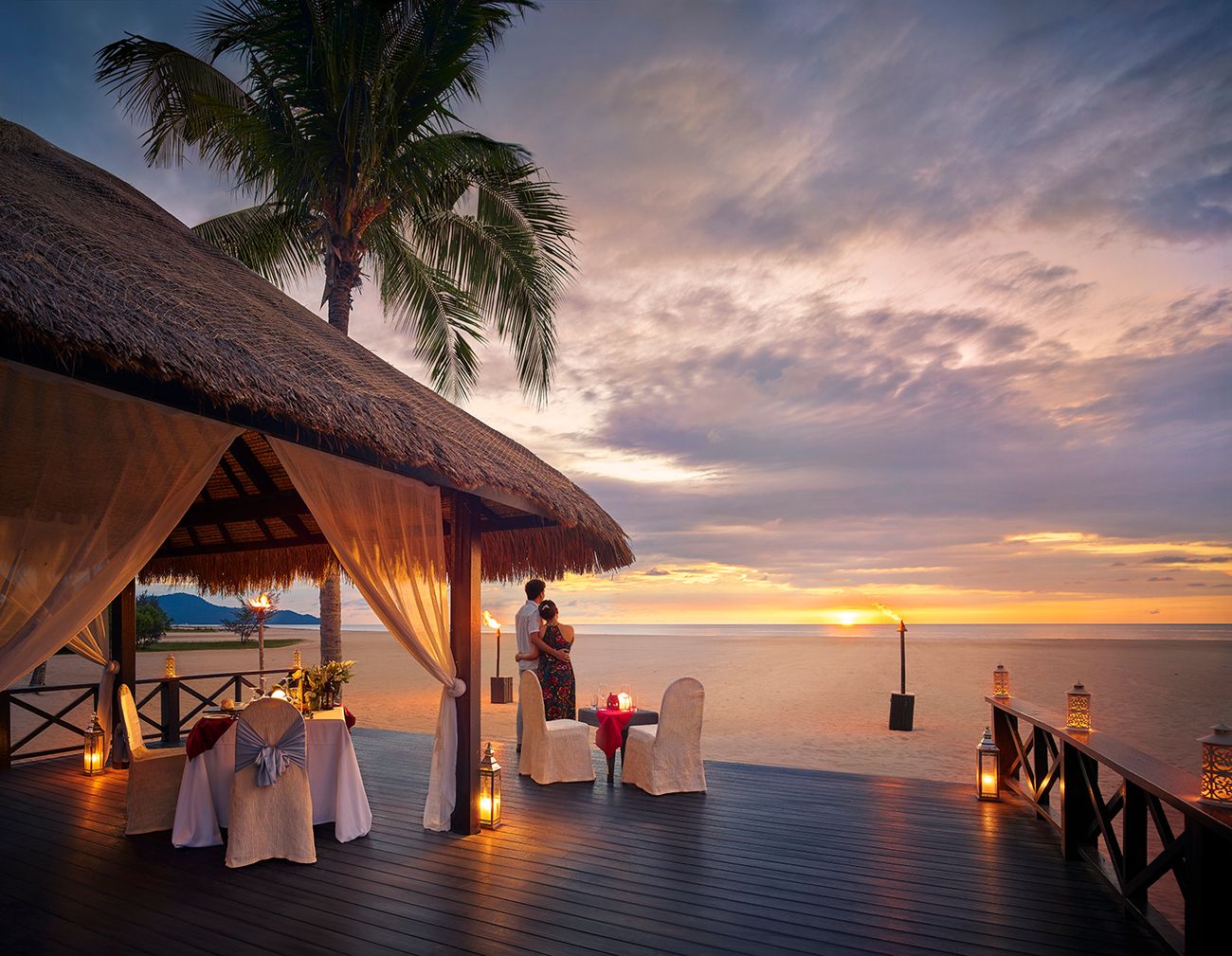 Luxury Escapes brings you curated honeymoon experiences from around the world, for any and every type of traveller couple. Whether you wish to chill on a beach and get beautifully tanned or you wish to witness the natural wonder of Northern Lights, Luxury Escapes has something for you! So, here we've handpicked the top honeymoon destinations at killer prices, just for you!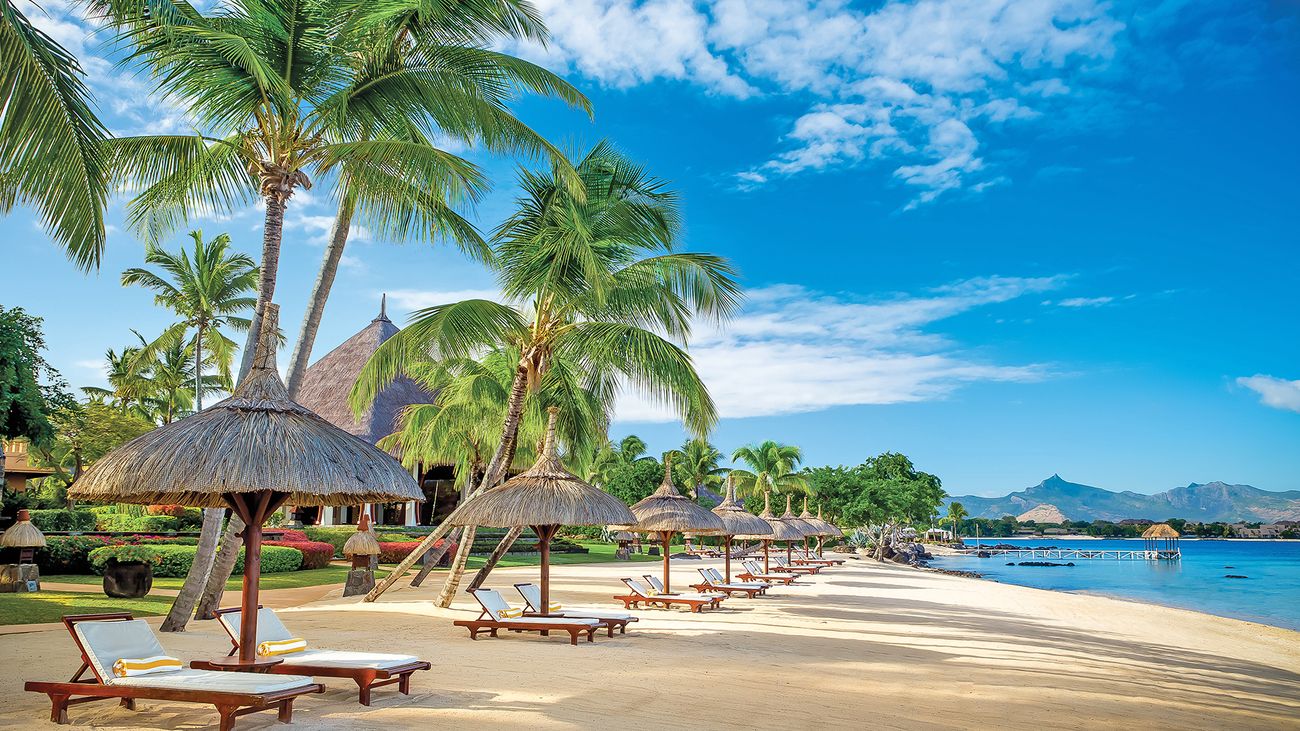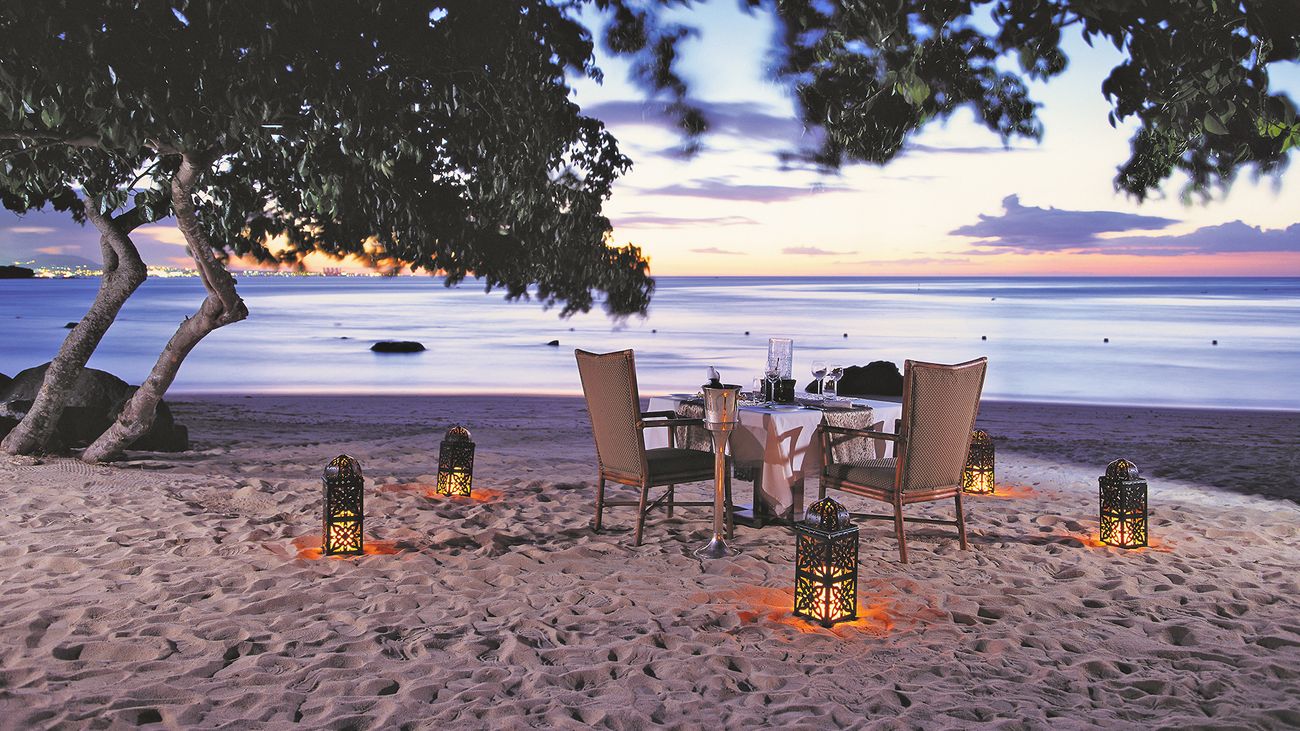 If you are looking for a dreamy honeymoon with a perfect blend of Luxury, Seclusion & Romance, this is a match Made in Heaven. Fusing Oberoi luxury with renowned five-star service, The Oberoi Beach Resort sits in arguably the most picturesque location in the world - Mauritius. Luxury Escapes brings you an incredible deal with 2 gourmet dinners, welcome drinks, a myriad of activities including water-sports, wine tasting & a steam bath at The Oberoi Spa.
Two three-course a la carte dinners serving up gourmet international cuisine at the main restaurant or a tantalising BBQ grill at the seaside On the Rocks
Welcome glass of wine or local beer to be served during dinner or at the romantic, open-air hotel bar
Complimentary activities including water sports, use of tennis courts, use of steam bath at The Oberoi Spa, wine tasting, nature walks and more
Package Details
Deal for 3 days: ₹119,087/room 
*Price includes high season surcharge for October & November. Check calendar for exact rates in different months. 
Book now here!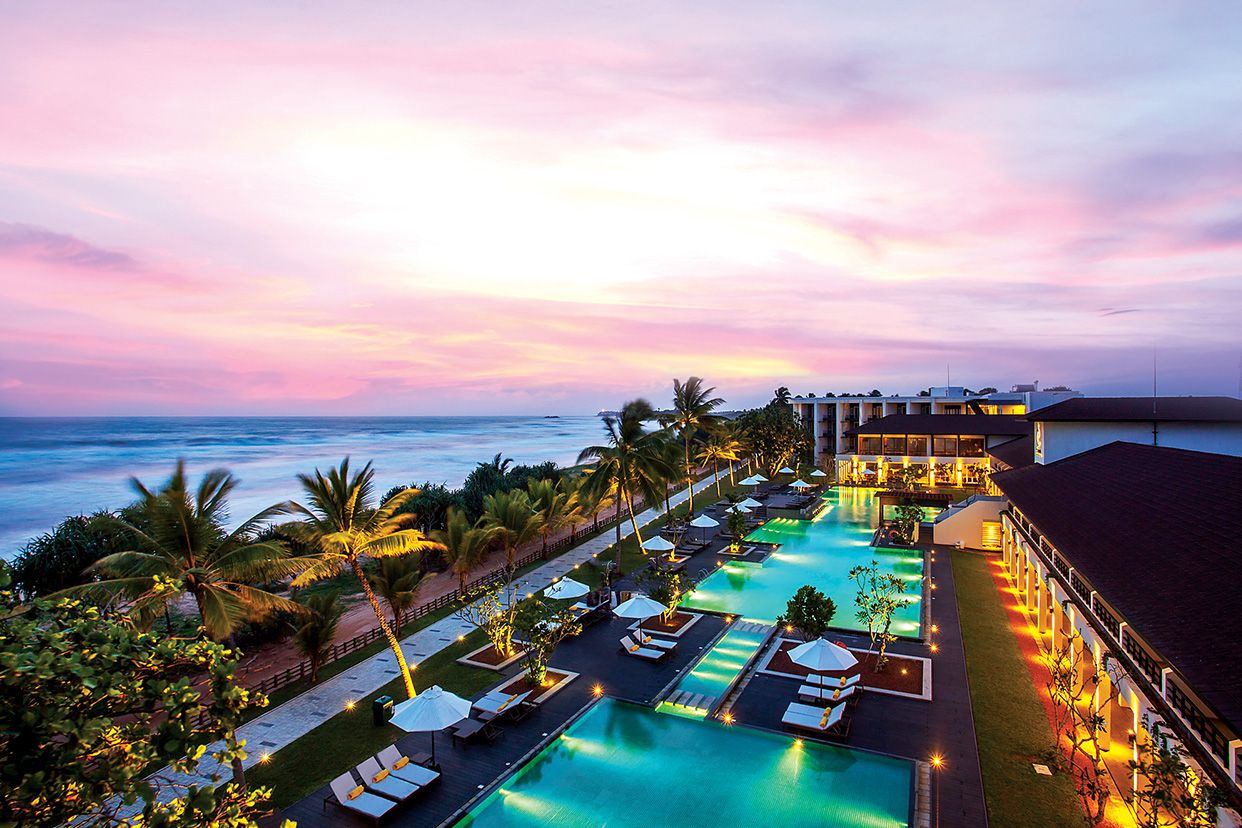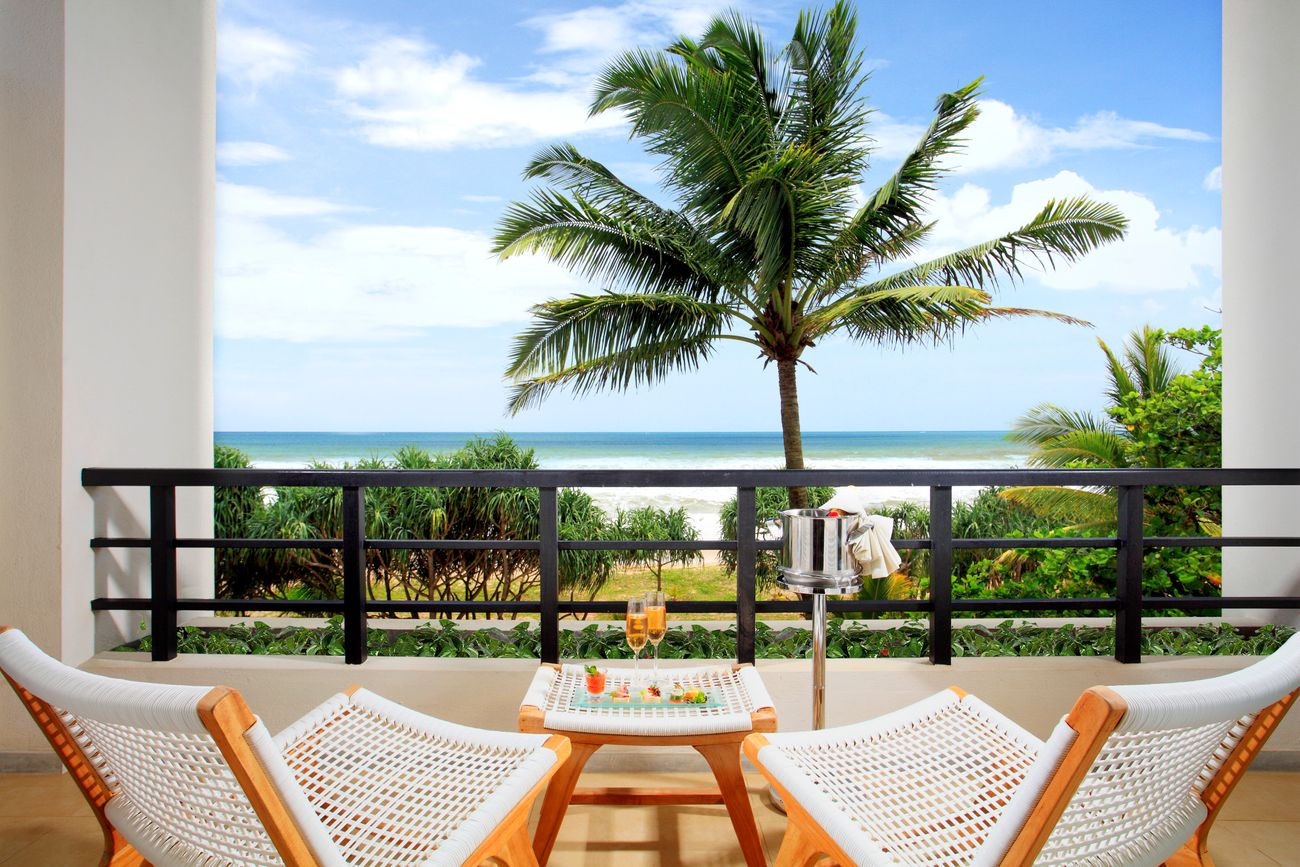 Enjoy the magic of a beautiful beach holiday with Centara Ceysands Resort & Spa. Nestled between the Indian Ocean & the Bentota River, the resort has direct access to the beach and a gorgeous property to chill and relax at every corner. Luxury Escapes offers this all-inclusive deal with daily meals and unlimited local drinks including beer, wine, cocktails and spirits available throughout the day. 
What We Love
Sri Lanka is right next door and you can hop on a plane for a quick honeymoon if you do not have the luxury to plan an elaborate one! Plus, you get the following: 
Unlimited beer, wine, cocktails and select spirits
Daily high-tea 
One-way land and river transfer from Colombo's International Airport
Package Details
Deal for 3 days: ₹40,837/room
Book now here!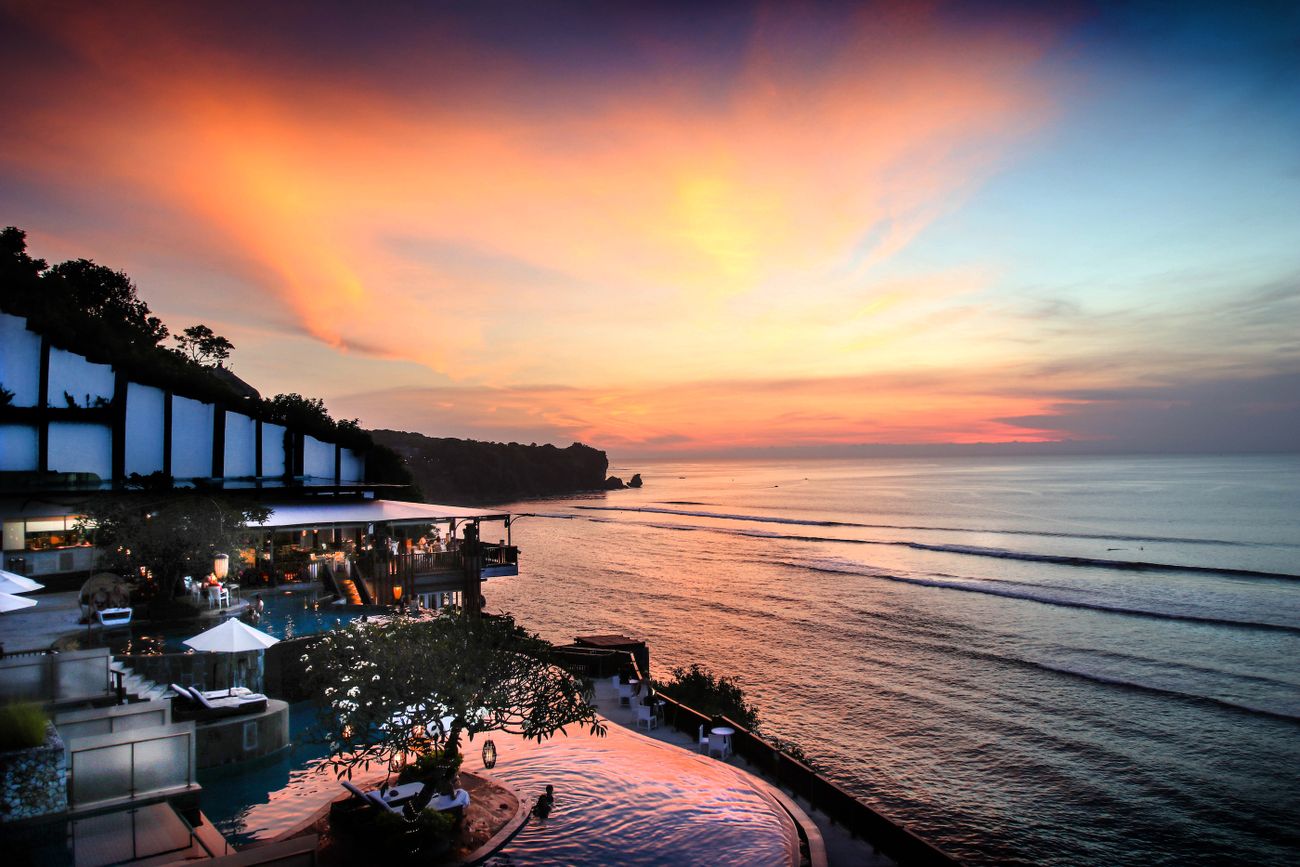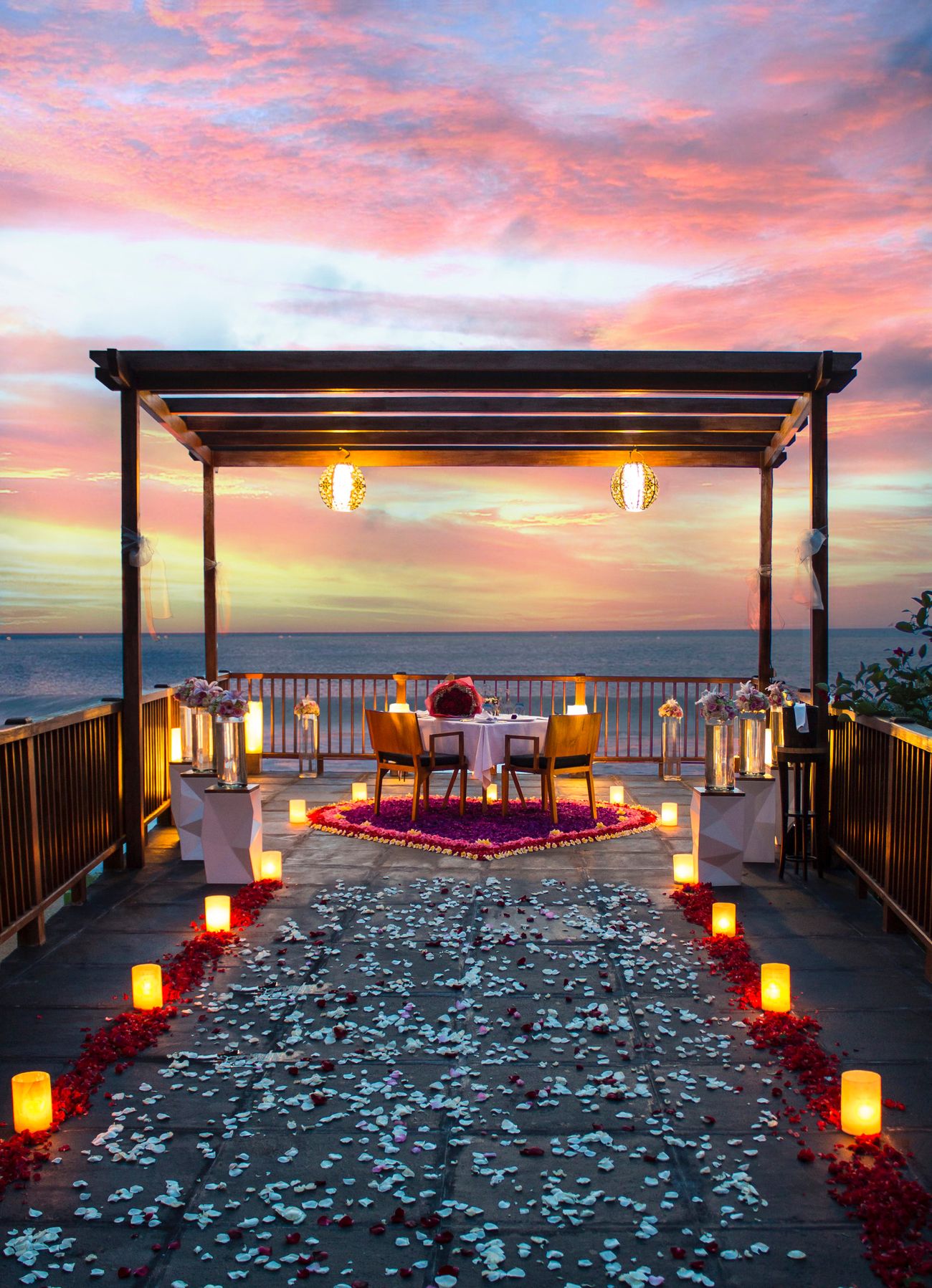 If secluded luxury, gorgeous sunsets and a setting as romantic as it gets is what you're looking for on your honeymoon, Anantara Uluwatu is the place to be. Located on a cliffside on Bali's south coast, this property will give you the most spectacular views of the Indian Ocean, from your room! Added to all the gorgeousness is an insta-worthy infinity pool, and suites with private jacuzzis! 
What We Love: 
Vast ocean views from a cliffside property gives you an unmatched feeling. You also get daily breakfast, in addition to those views, and offers:  
A 60-minute spa treatment at Anantara Spa
Two multi-course lunches or dinners at 360 Rooftop Restaurant or Botol Biru Bar & Grill
A one-time sunset cocktail each at Botol Biru Bar & Grill
Package Details
Deal for 3 days: ₹62,482/room
Book now here!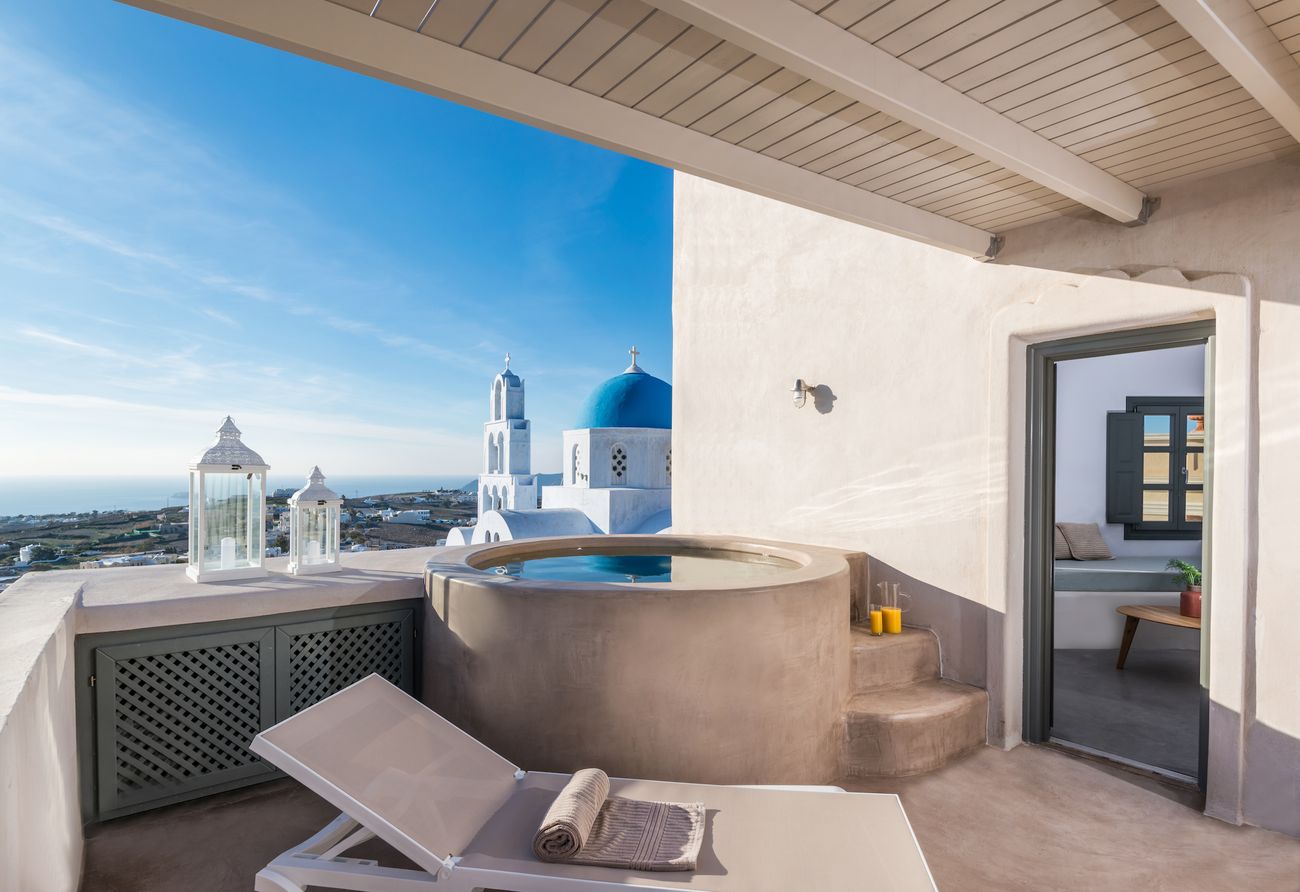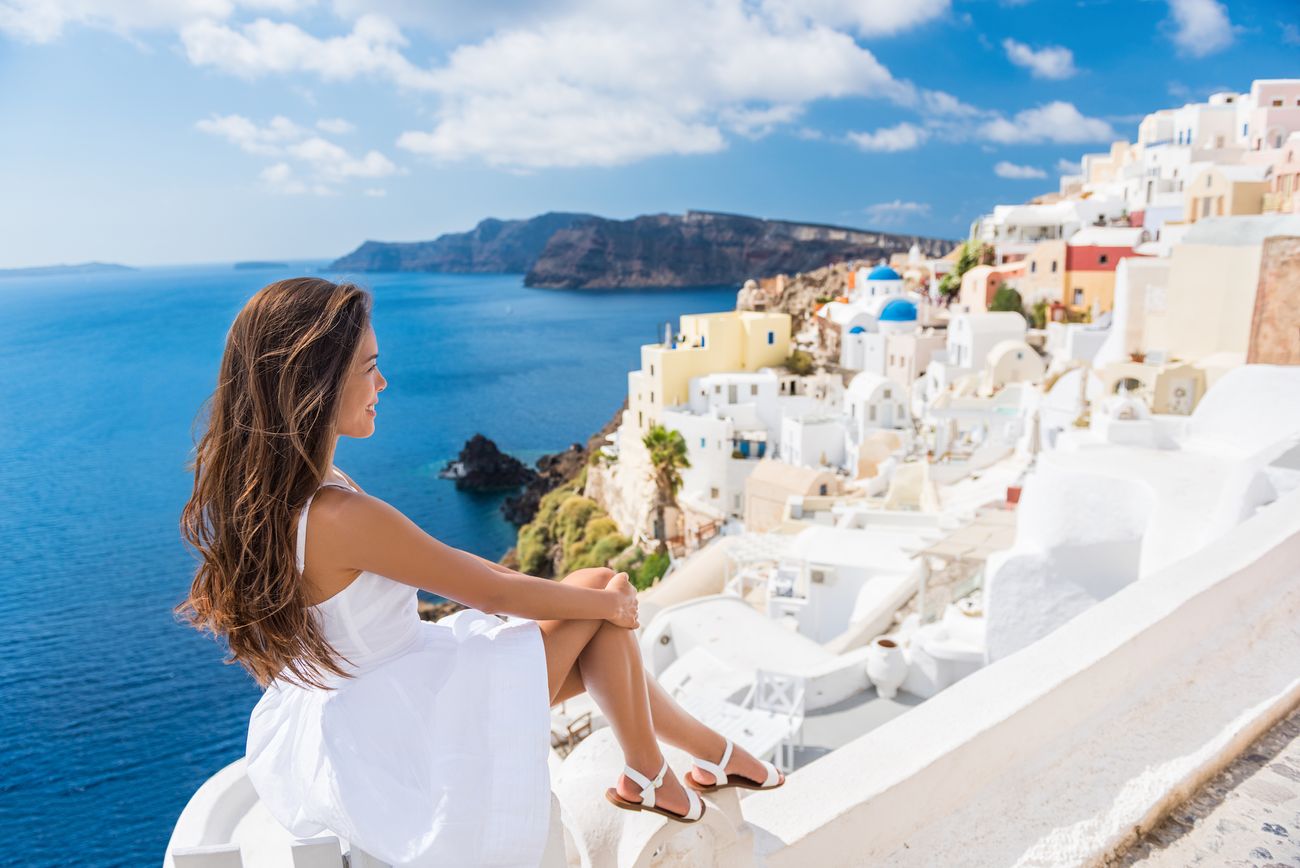 Okay, we won't lie, but we've been dreaming of visiting the iconic Greek Islands for a honeymoon since forever, and when you've got something like Kastro Mansion, it is THE best honeymoon experience ever. White sandy beaches, sapphire waters, mountains, cliffs and gorges, and one of the world's most famous sunsets, Kastro Mansion is as stunning as it gets. Your honeymoon experience will include daily breakfast, homemade lemonade on arrival, a three-course dinner at the popular Cava Alta restaurant in Pyrgos - a UNESCO World Heritage-Listed Site, return airport transfers, and a bottle of wine with a fresh fruit basket on arrival.
What We Love: 
Greece is as stunning in real life as you've probably seen on a million Instagram posts! You will also get: 
A three course dinner at a UNESCO World Heritage Site
Welcome bottle of wine and fresh fruit basket on arrival
Return airport transfers
Package Details
Deal for 3 days: ₹60,077/room
Book now here!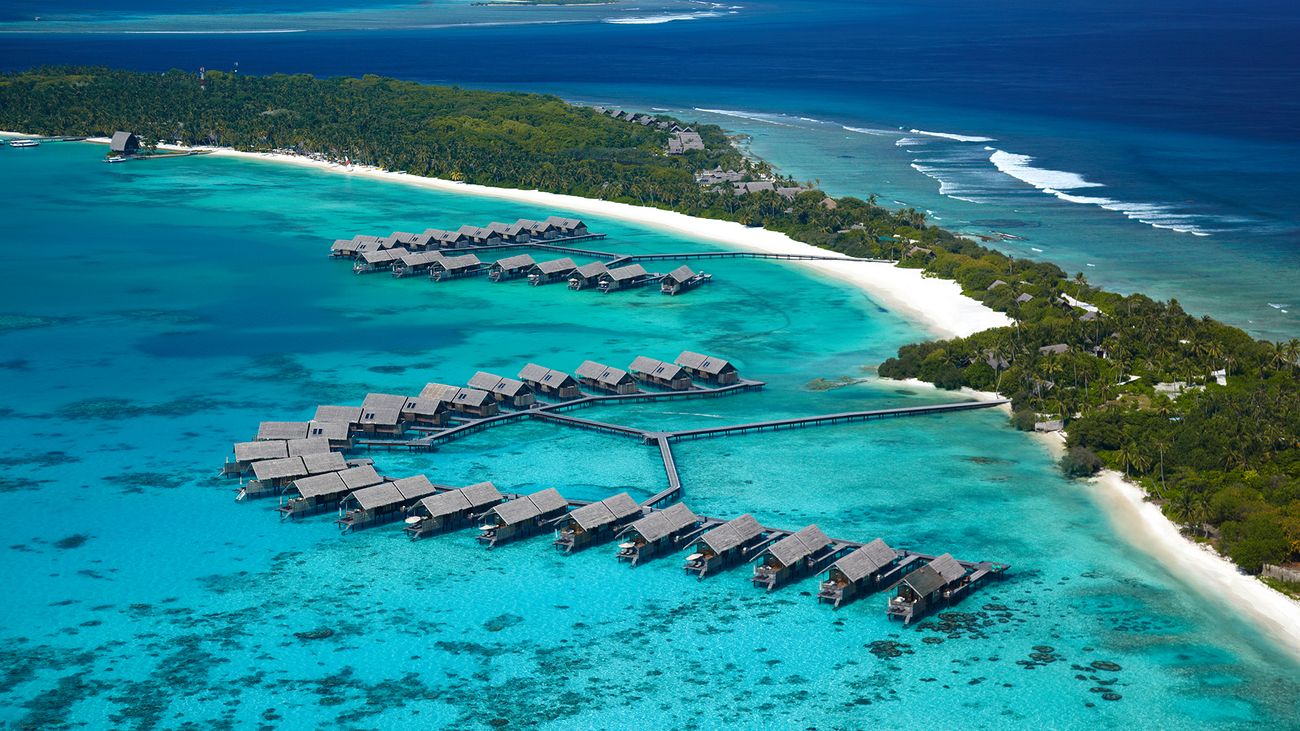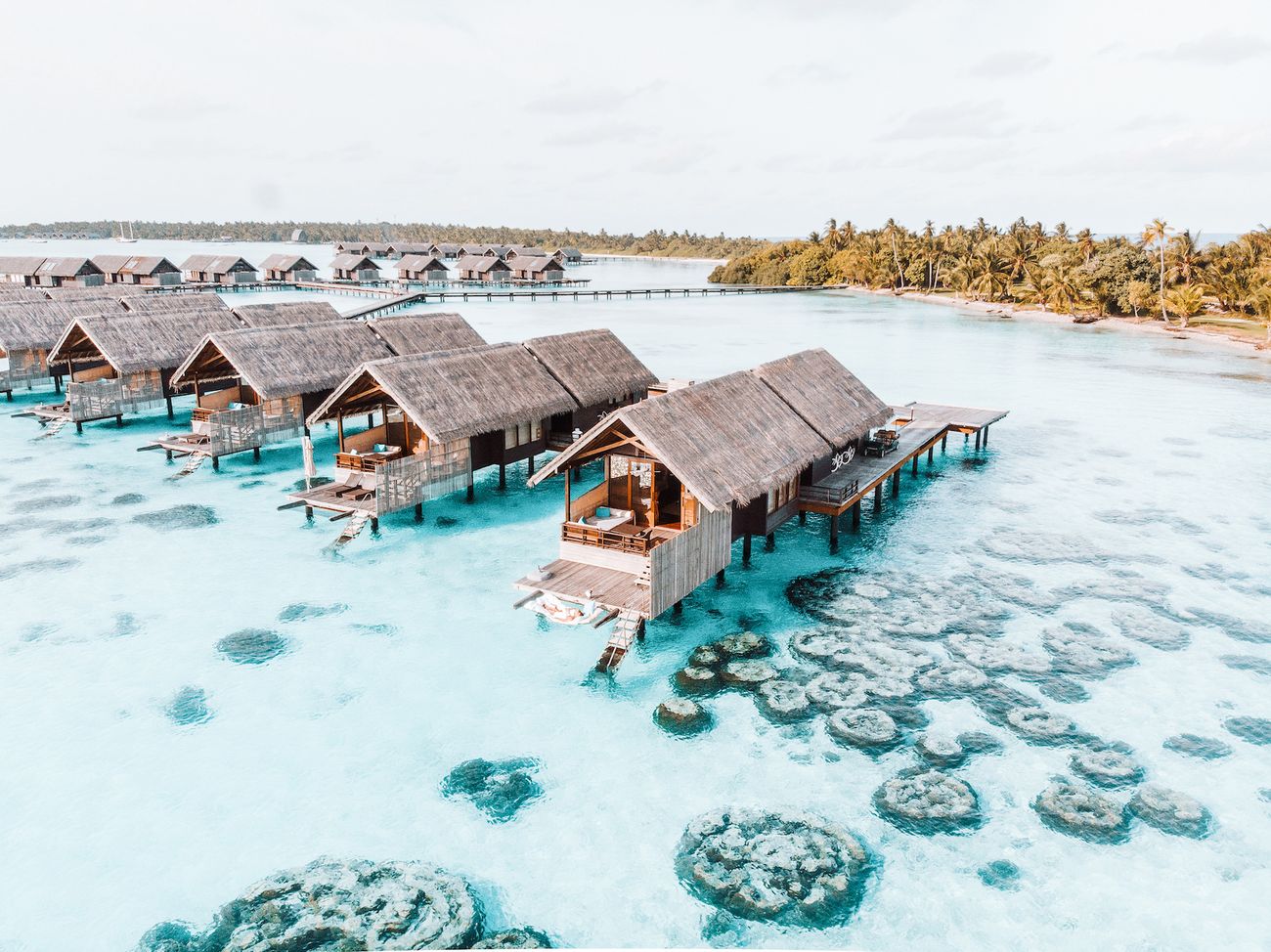 So, you've browsed all over Instagram for honeymoon inspiration and if there's one thing that comes up again and again, it's Maldives, isn't it? So, why not grab this opportunity to book the best honeymoon experience in Maldives itself? Experience the pinnacle of luxury by staying in a huge 166sqm Overwater Villa linked only by floating timber pathways and indulge in daily buffet breakfast, premium nightly buffet dinner, nightly selection of house cocktails and beverages for one hour during dinner, return speedboat transfers from Gan International Airport, a round of golf at the Maldives' largest golf course, complimentary non-motorised water sports and an island host on request – all included in your package.  
What We Love: 
Overwater villas for honeymoon sound pretty perfect, and with the following offers, what's not to love? 
Return speedboat transfers 
Daily breakfasts and dinners 
Complimentary non-motorised water sports
Package Details
Deal for 3 days: ₹144,252/villa
Book now here!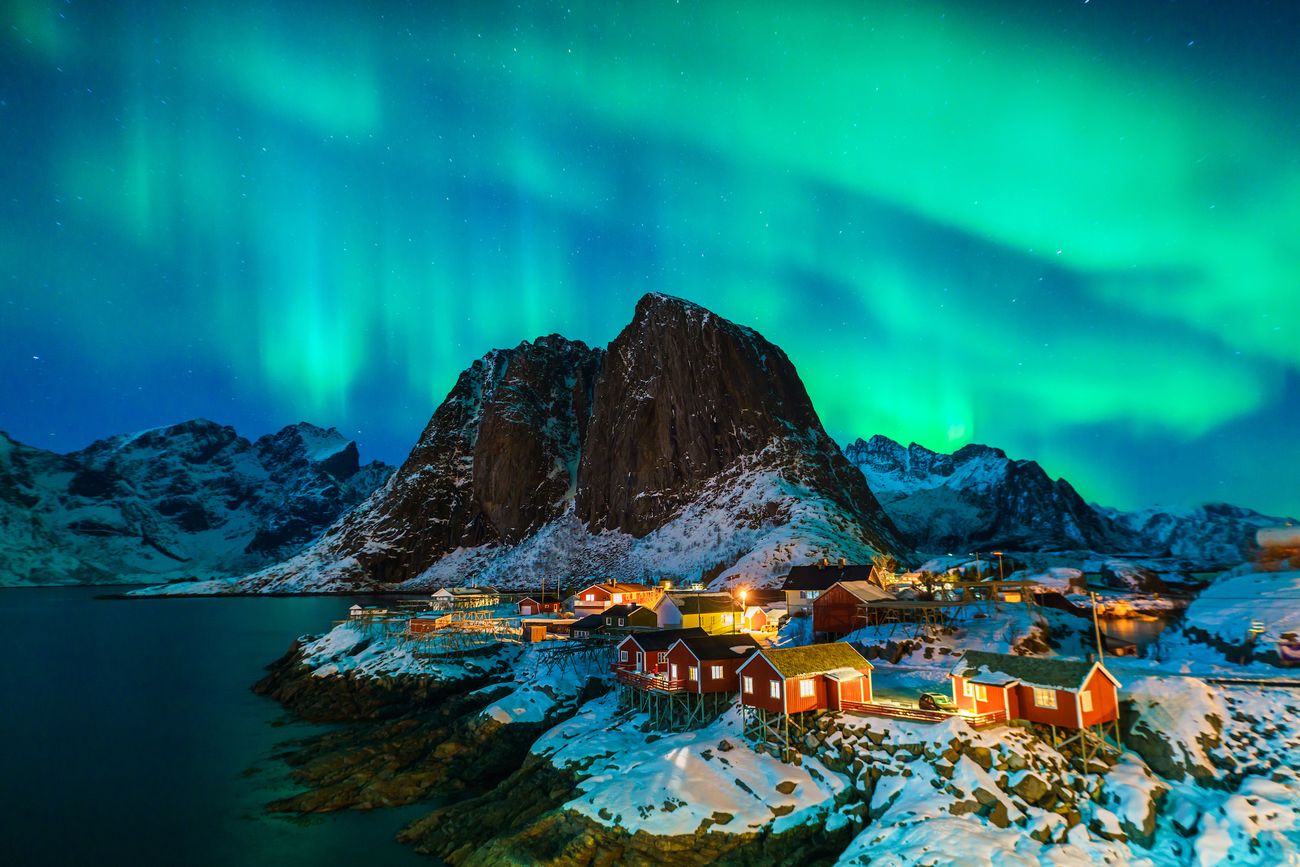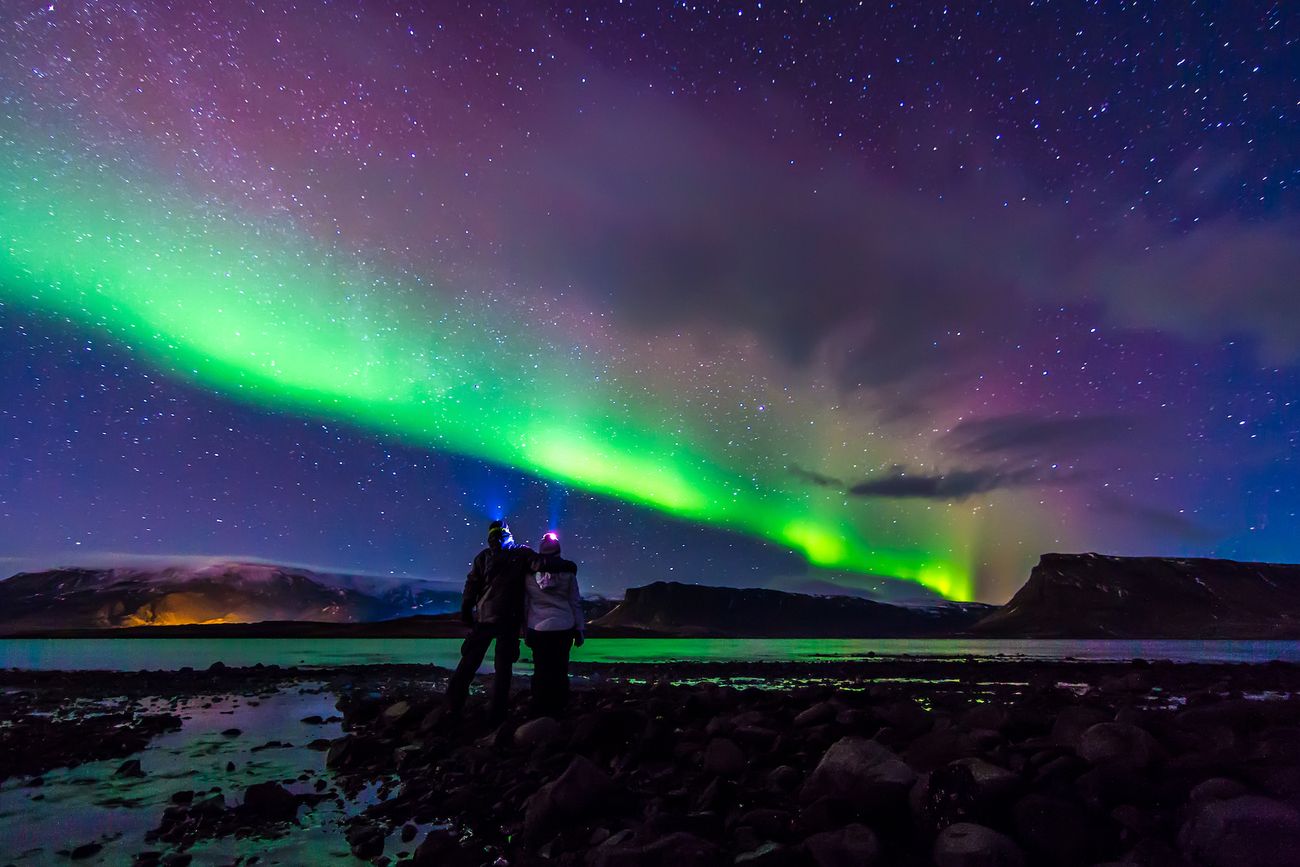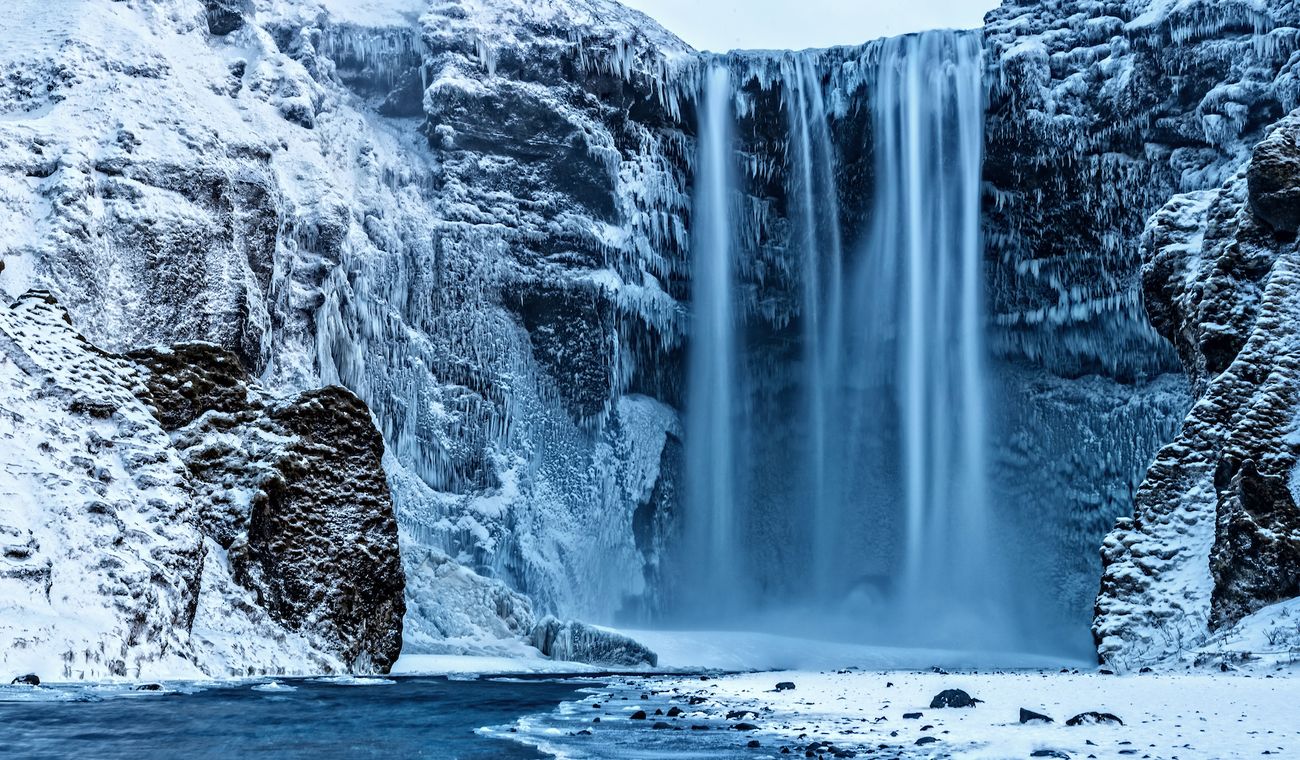 Okay, so if you are more of the adventurous type, looking for an experience that will be above and beyond anything you have imagined, we suggest exploring Iceland! Iceland is a land of frozen waterfalls and Northern Lights, and if you're planning on a winter honeymoon, you cannot ask for a better place than this 5 day tour from Luxury Escapes! Your adventure will include four nights of premium accommodation, a Reykjavik city tour, Northern Lights evening tour, daily breakfast, an English-speaking guide throughout and entrance fees per itinerary. Try and catch this elusive natural phenomenon with a once-in-a-lifetime experience. 
What We Love: 
A chance to not only recreate scenes from the famous Bollywood song Gerua, but also the following things has us wishing to book this experience as soon as possible:
Checking northern lights from the bucket list 
Visiting a frozen waterfall
Premium accommodation with daily breakfast! 
Package Details
Deal for 5 days: ₹48,052/person
Book it now here! 
These deals are valid for limited time only, and we're sure you don't wanna lose out on them. So, book your honeymoon experience with Luxury Escapes now and thank us later! Because, trust us, you'll be thanking yourself when the wedding is over and the next phase of your life starts on a note as stunning and gorgeous as one of these honeymoon experiences!