Traditional Bangalore Wedding With The Bride In A Gorgeous Kanjeevaram
BY Aakanksha | 18 Jan, 2021 | 2217 views | 4 min read
An arranged match that soon blossomed into love, a gorgeously traditional ceremony spread across 7 functions and 3 days and some adorably happy couple shots. Sravanthi & Bhargav's wedding celebrations were full of love and fun and laughter. Sravanthi wore a stunningly offbeat Kanjeevaram saree for her Muhurtham in shades of gold & red and paired it up with an intricately embroidered green blouse. 
Shot by Vivek Krishnan photography★ 4.9 , this Bangalore wedding was truly one for our Pinterest mood boards! 
Meet Sravanthi & Bhargav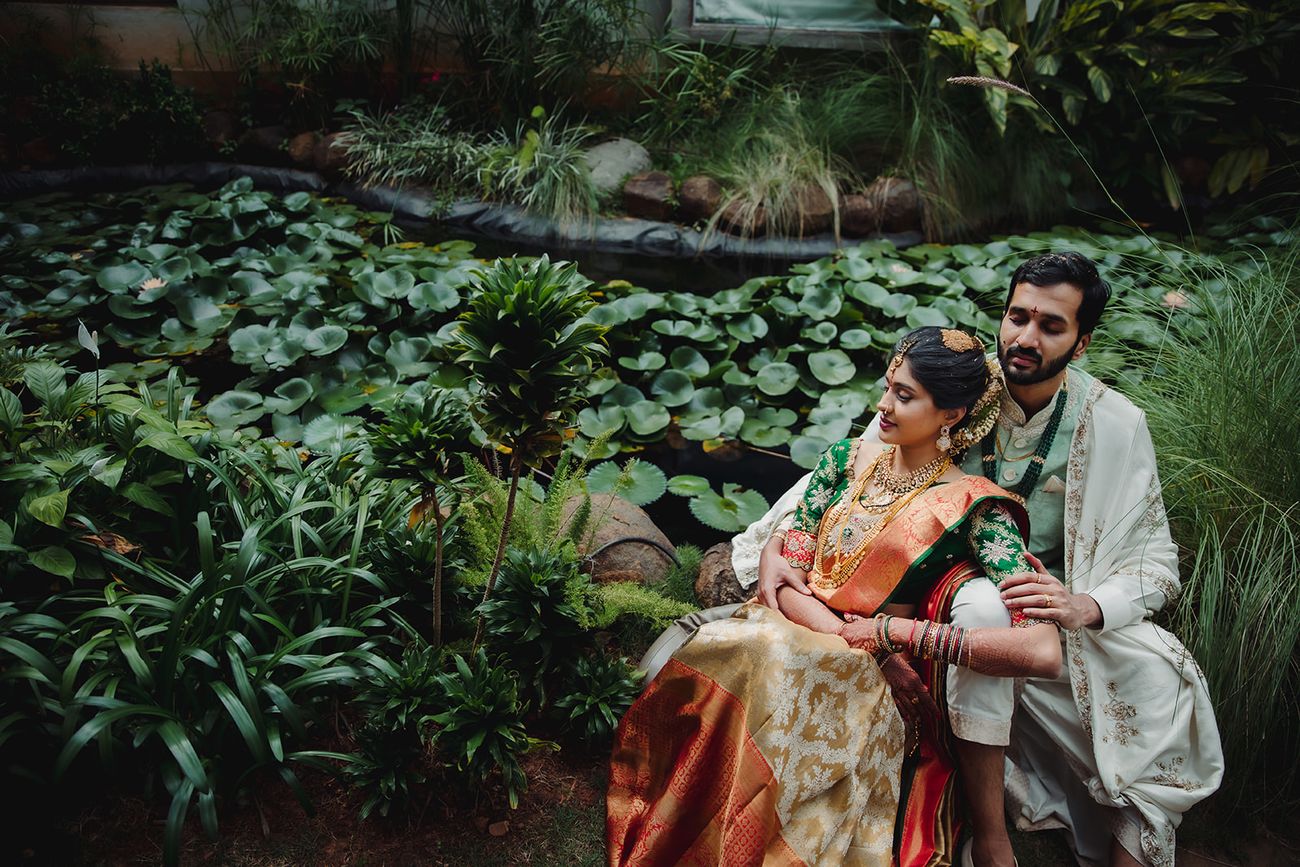 Well what can I say, we were just like any two individuals who were set-up by the families and asked to talk and get to know each other. The first the calls were short, awkward with long pauses and filled with anxiety. But with every phone call, text message meet-up and the lockdown, the calls became longer, the awkwardness became goofy and the anxiety became liking and eventually we completely fell for each other. It was surprising to see how well we could get along and how easy it was to agree on our differences and fill in the right gaps in each other to make us better as individuals. Like it feels like it's too good to be true. To be very honest, it was a leap of faith both of us had taken to a certain extent in deciding to getting married to each other. But Right now, both of us are so glad and happy about each other and to look back now, from the time we were first introduced on the Feb 14th this year and to know you've made the right choices, it gives us so much satisfaction and comfort about our future together.
The Pellikuthuru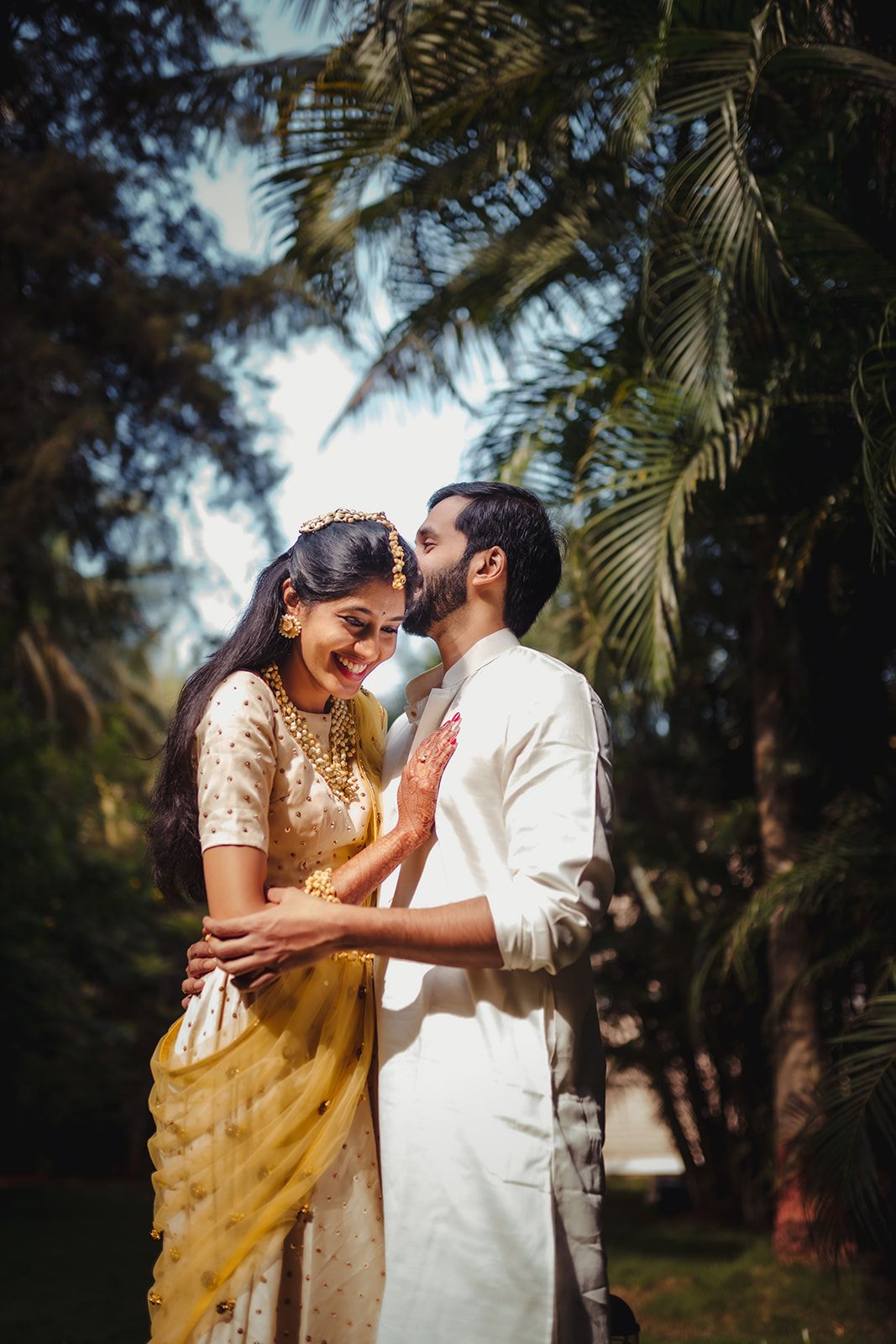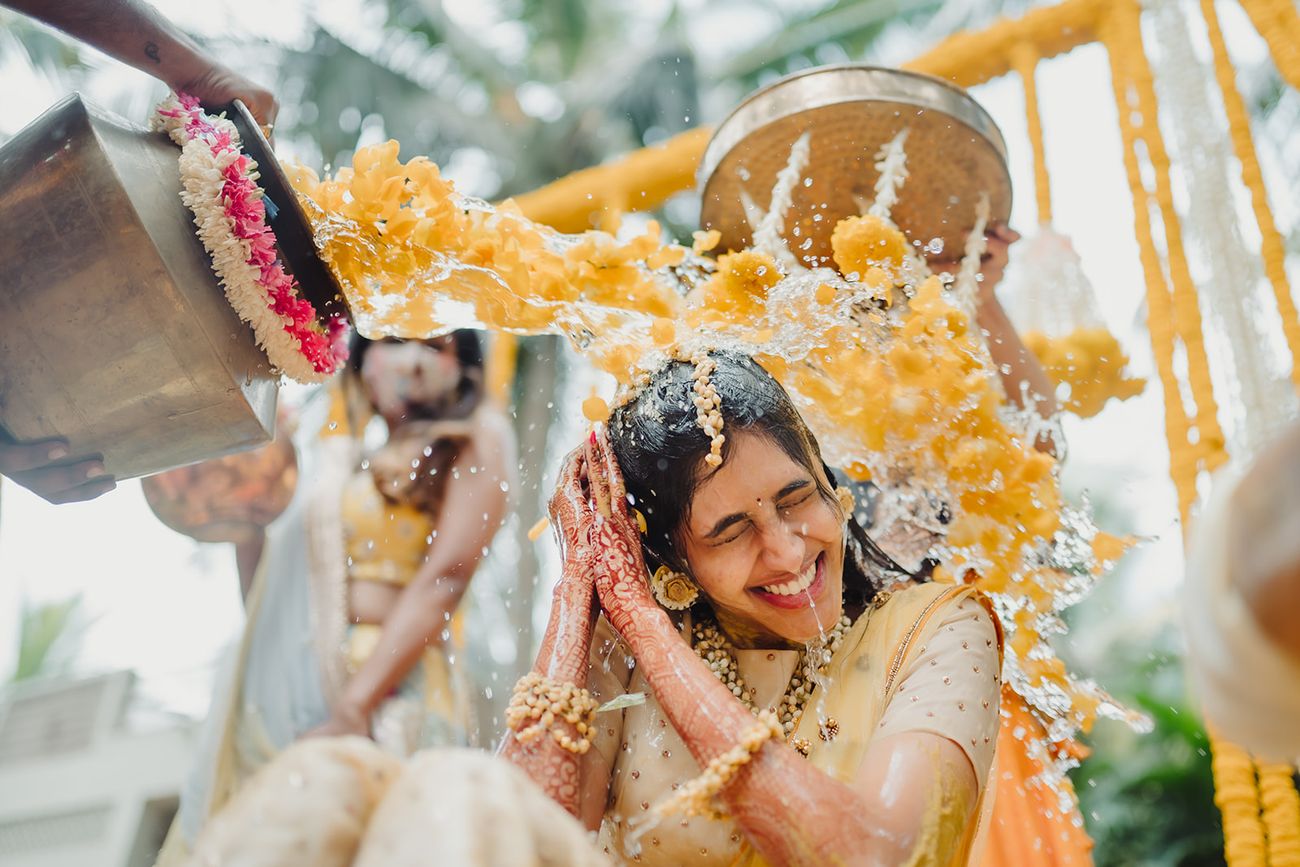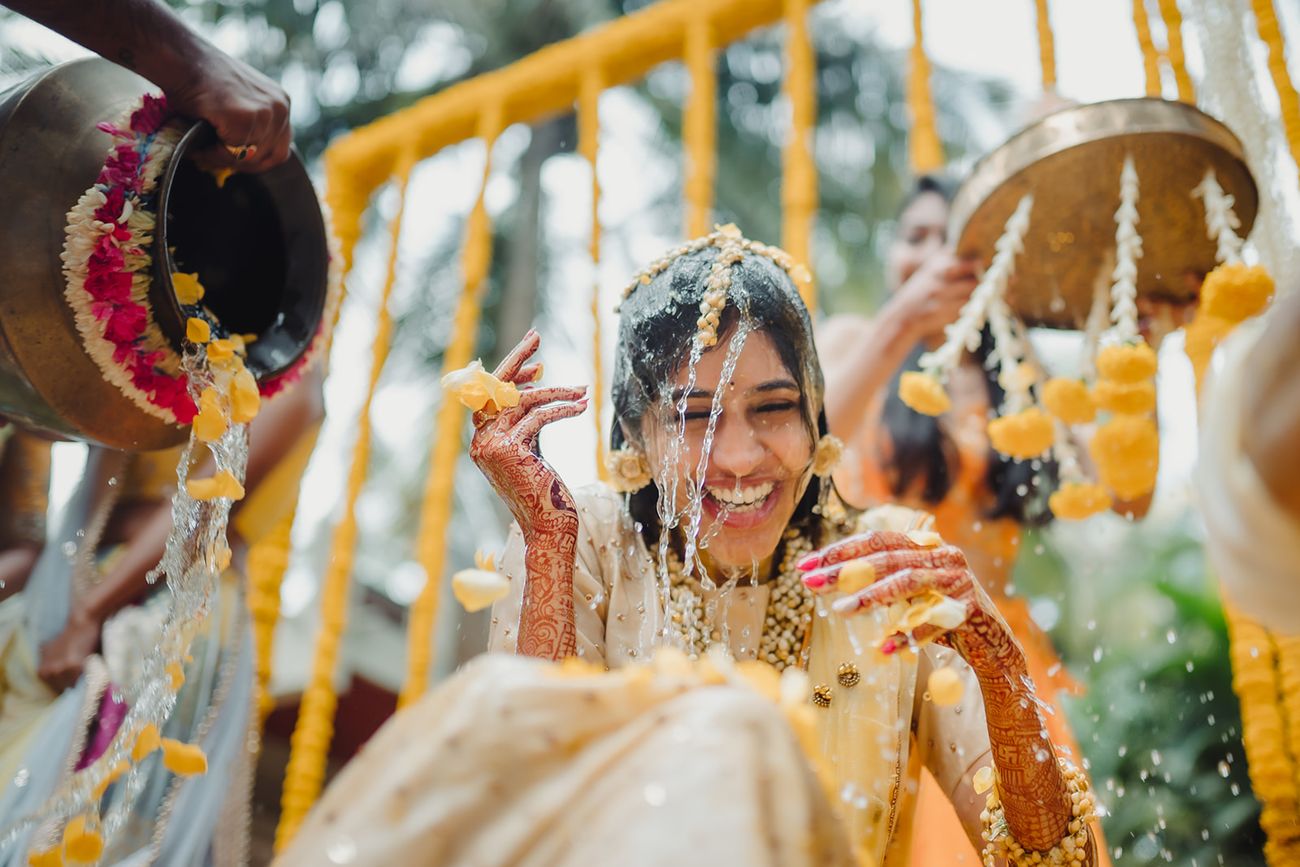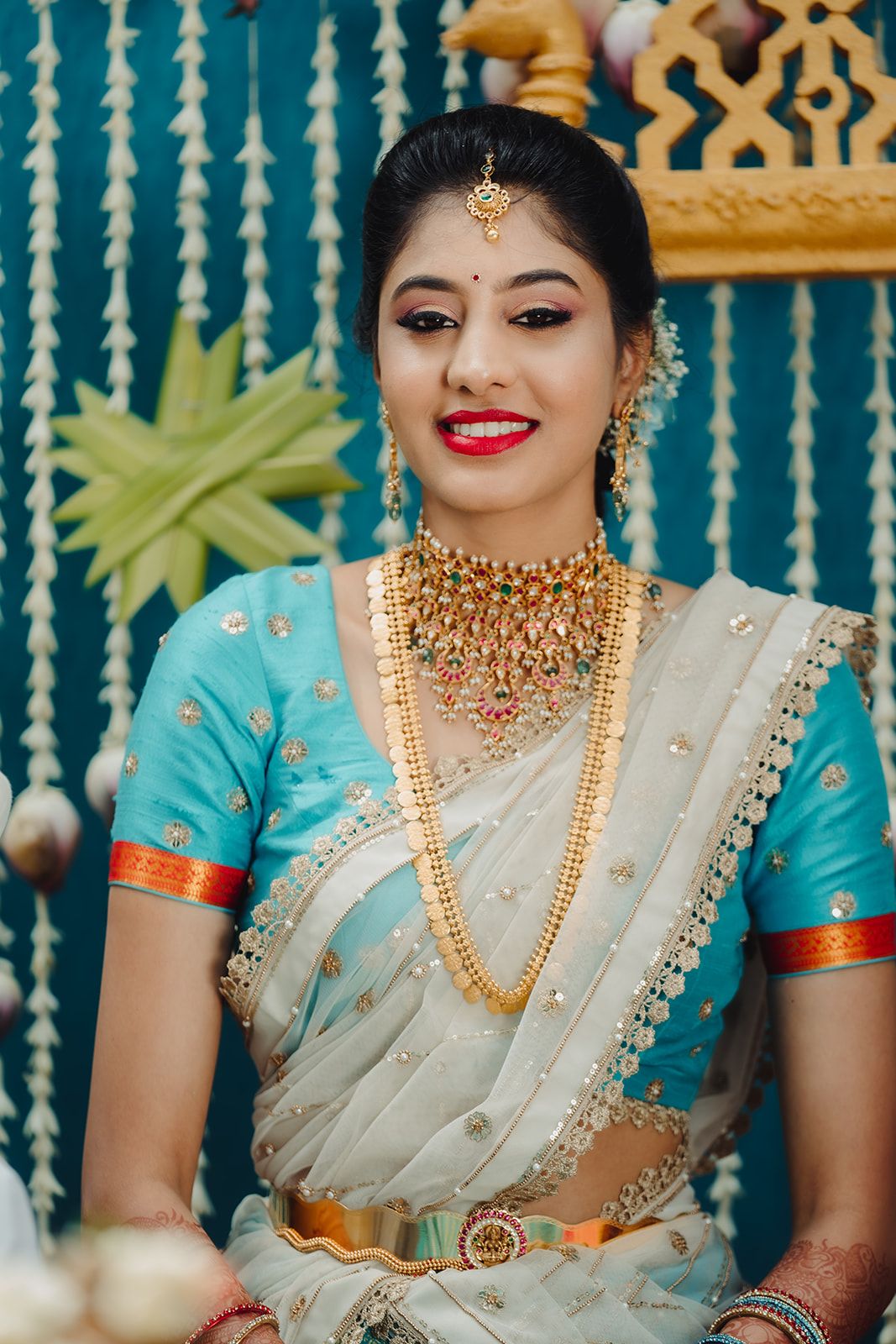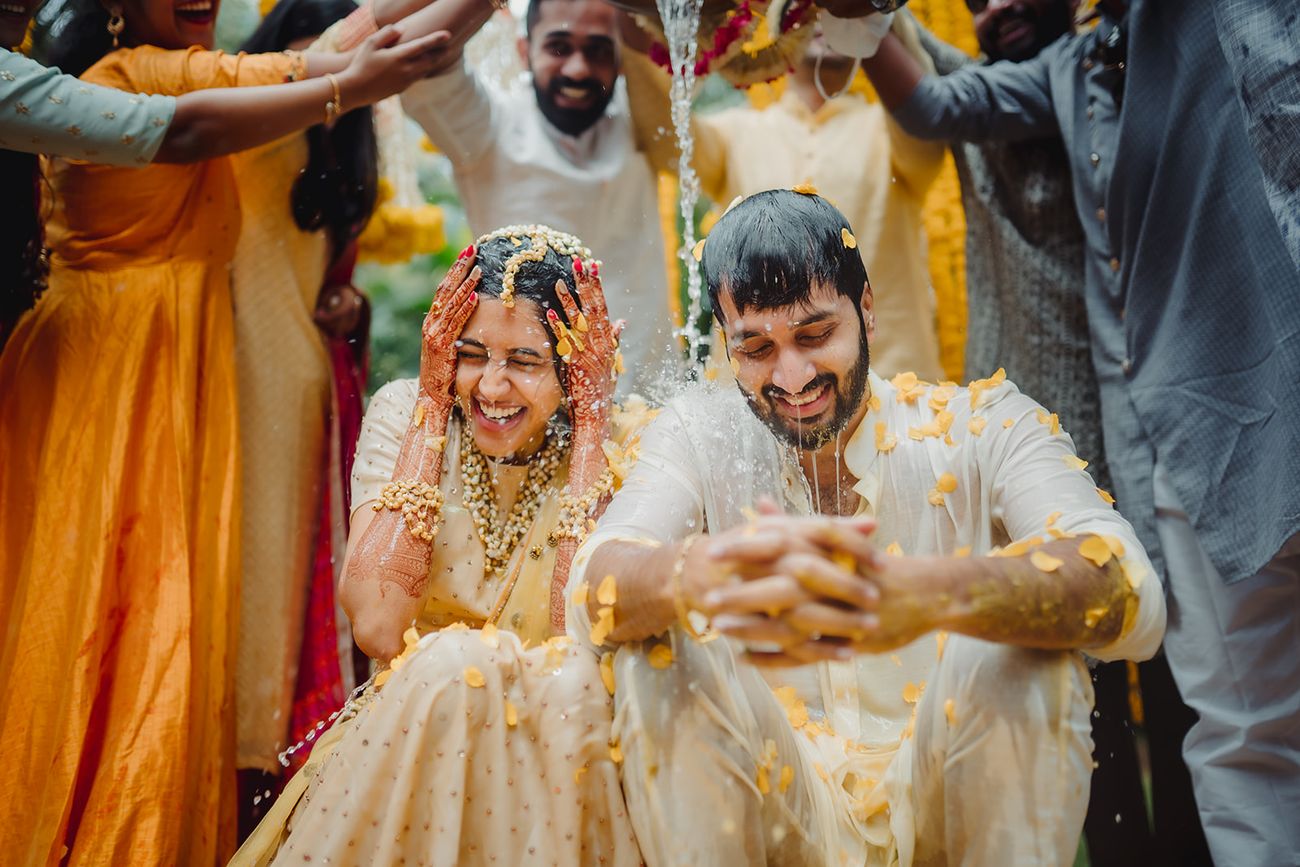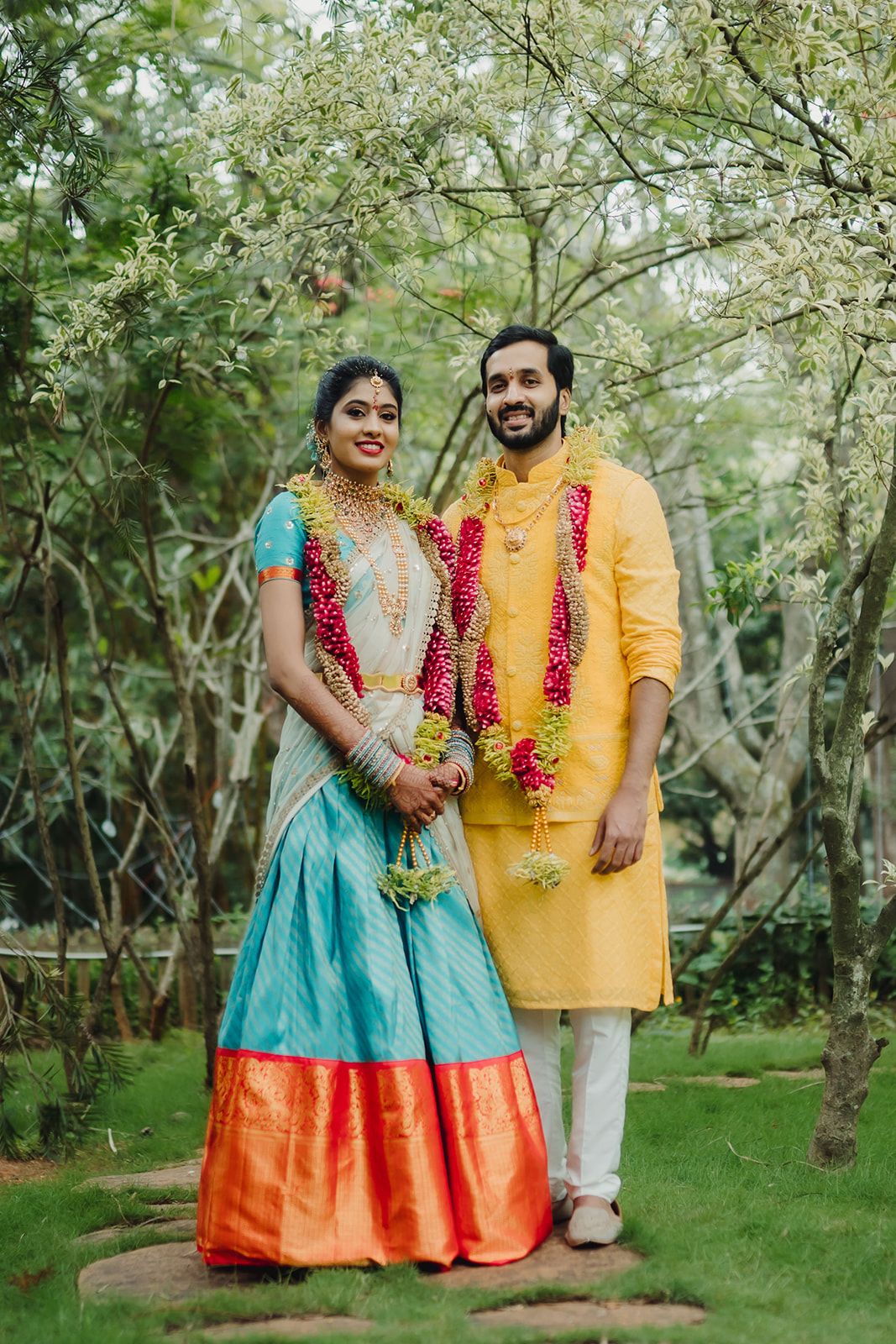 The Sangeet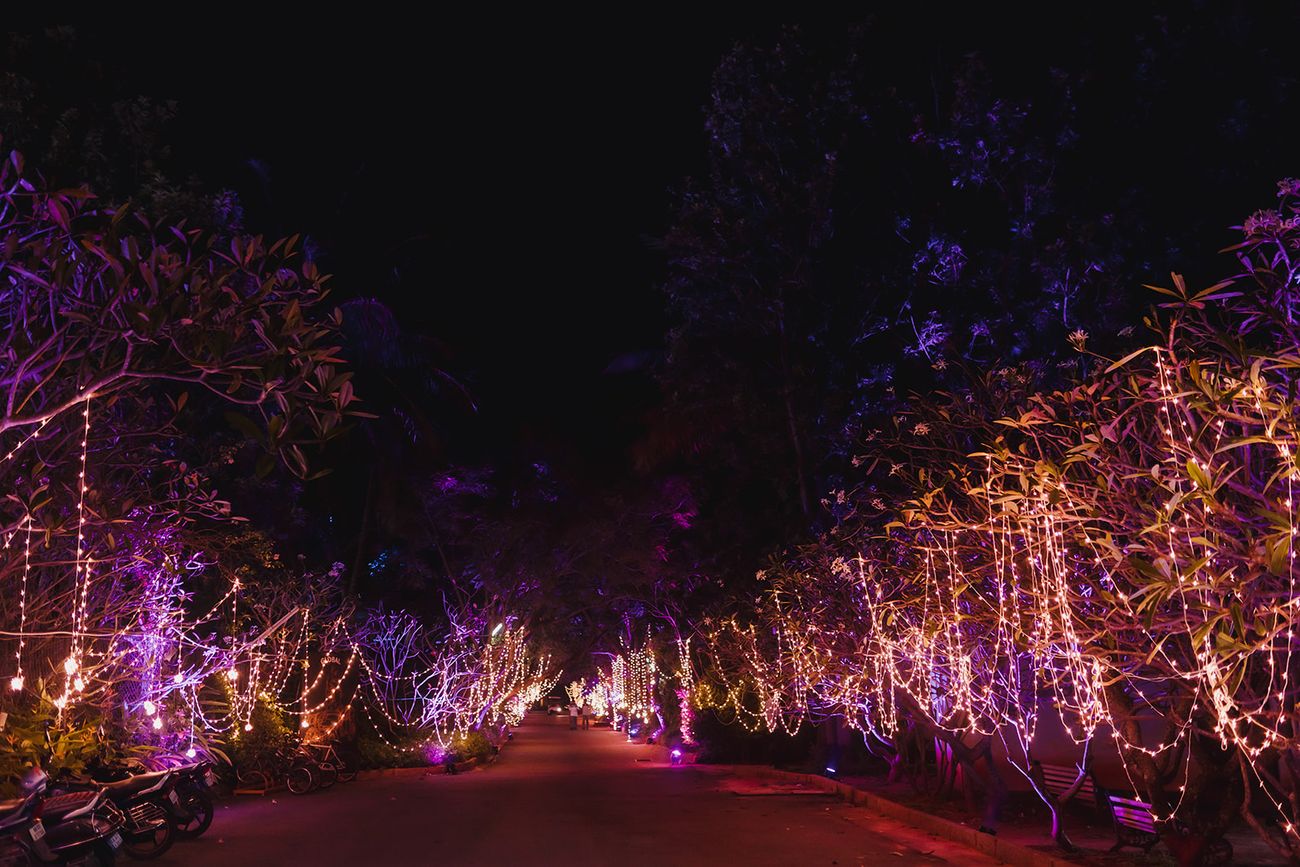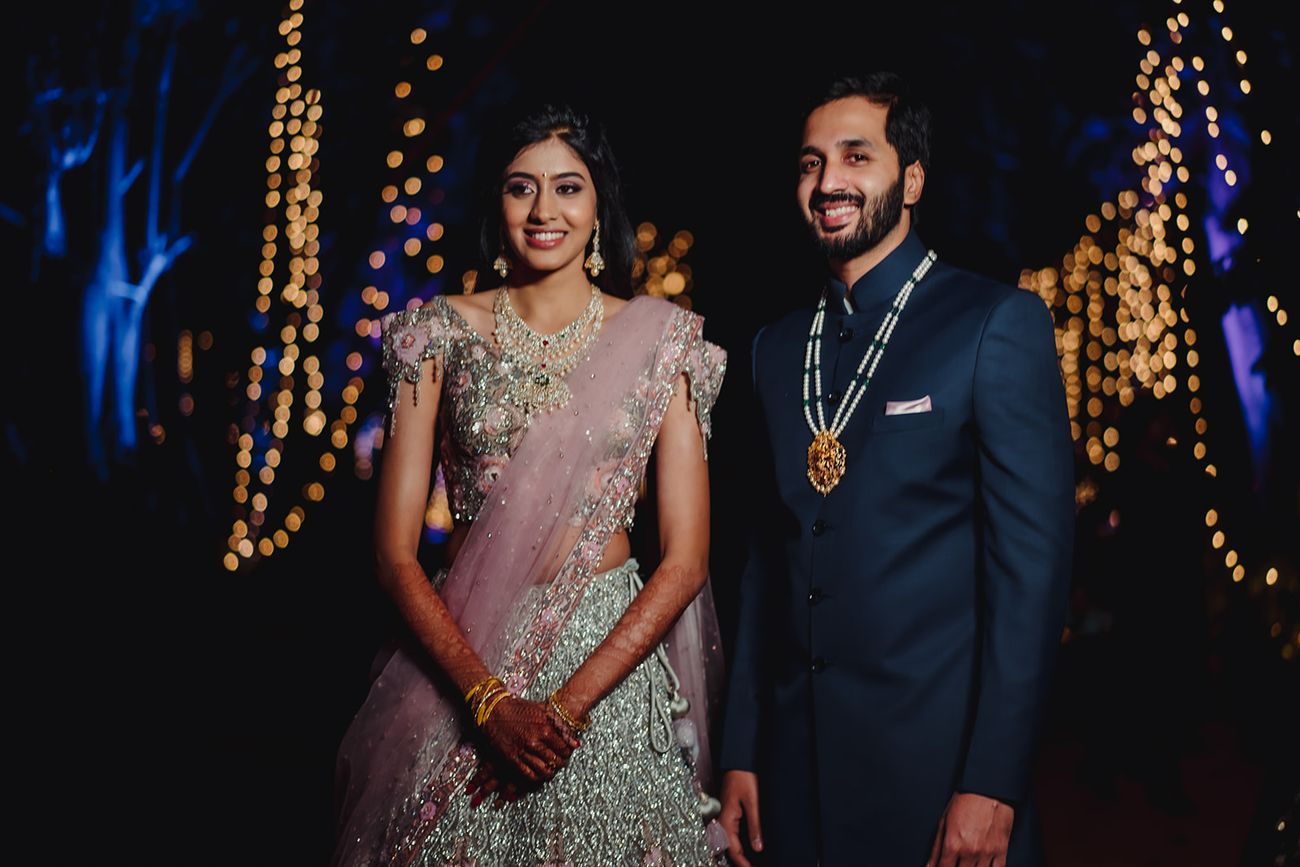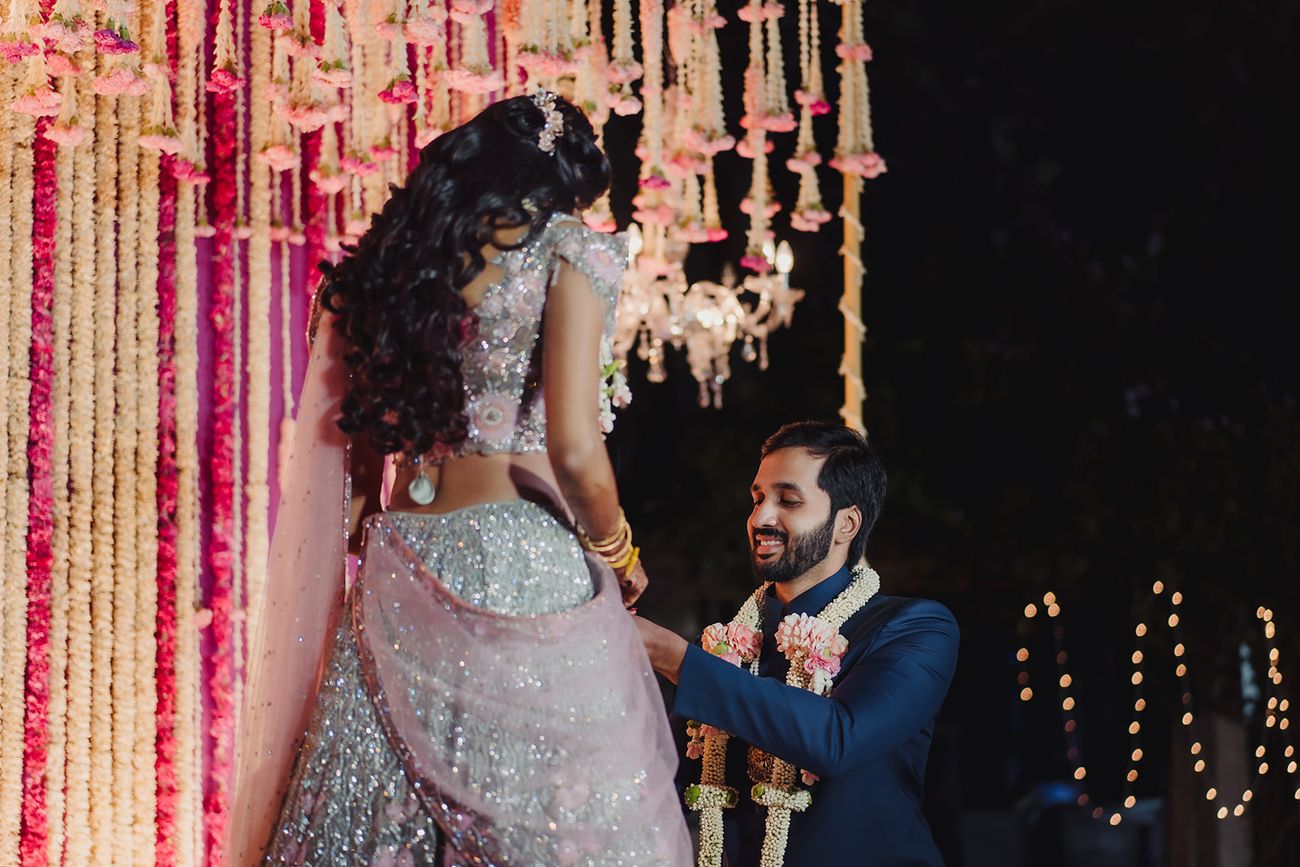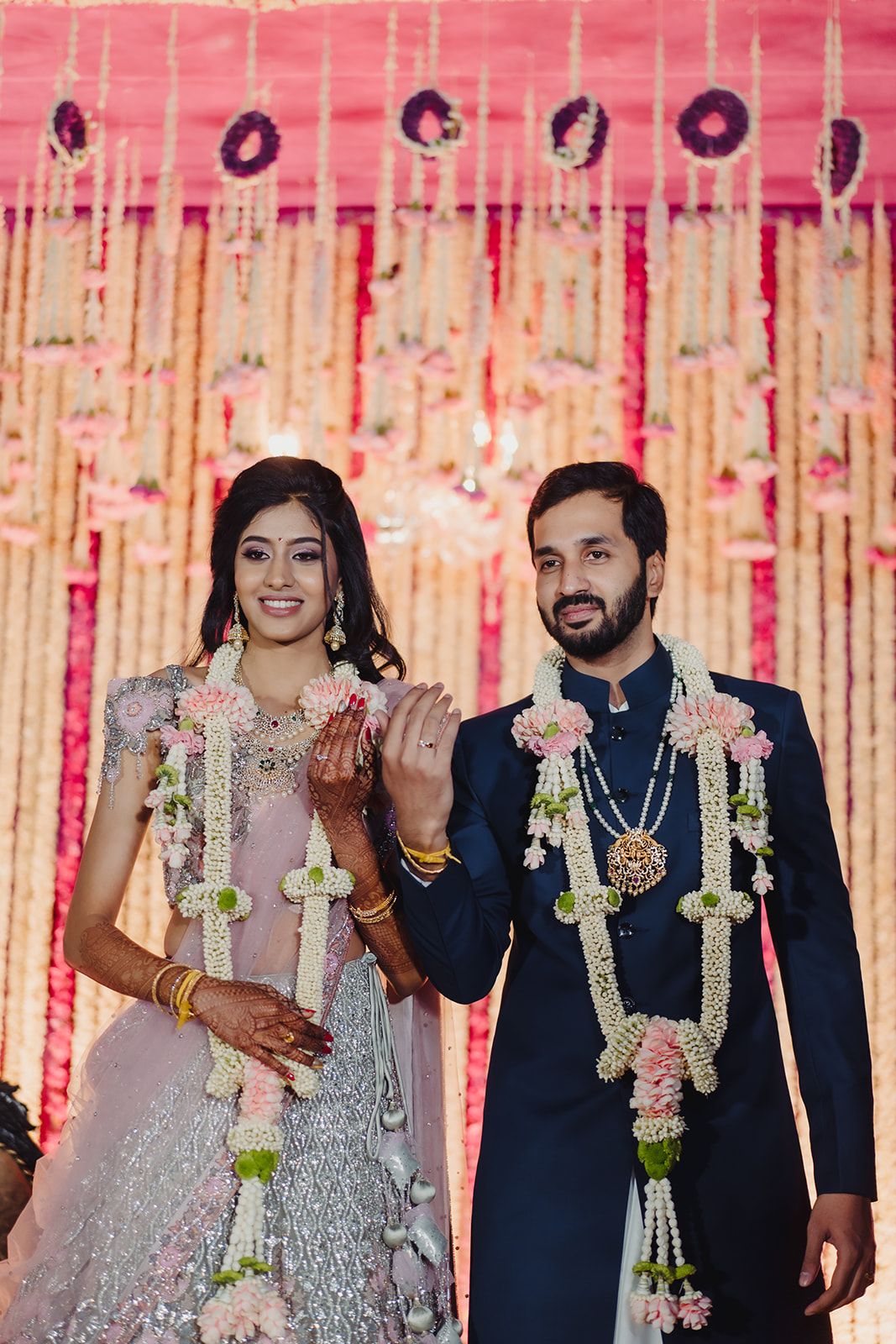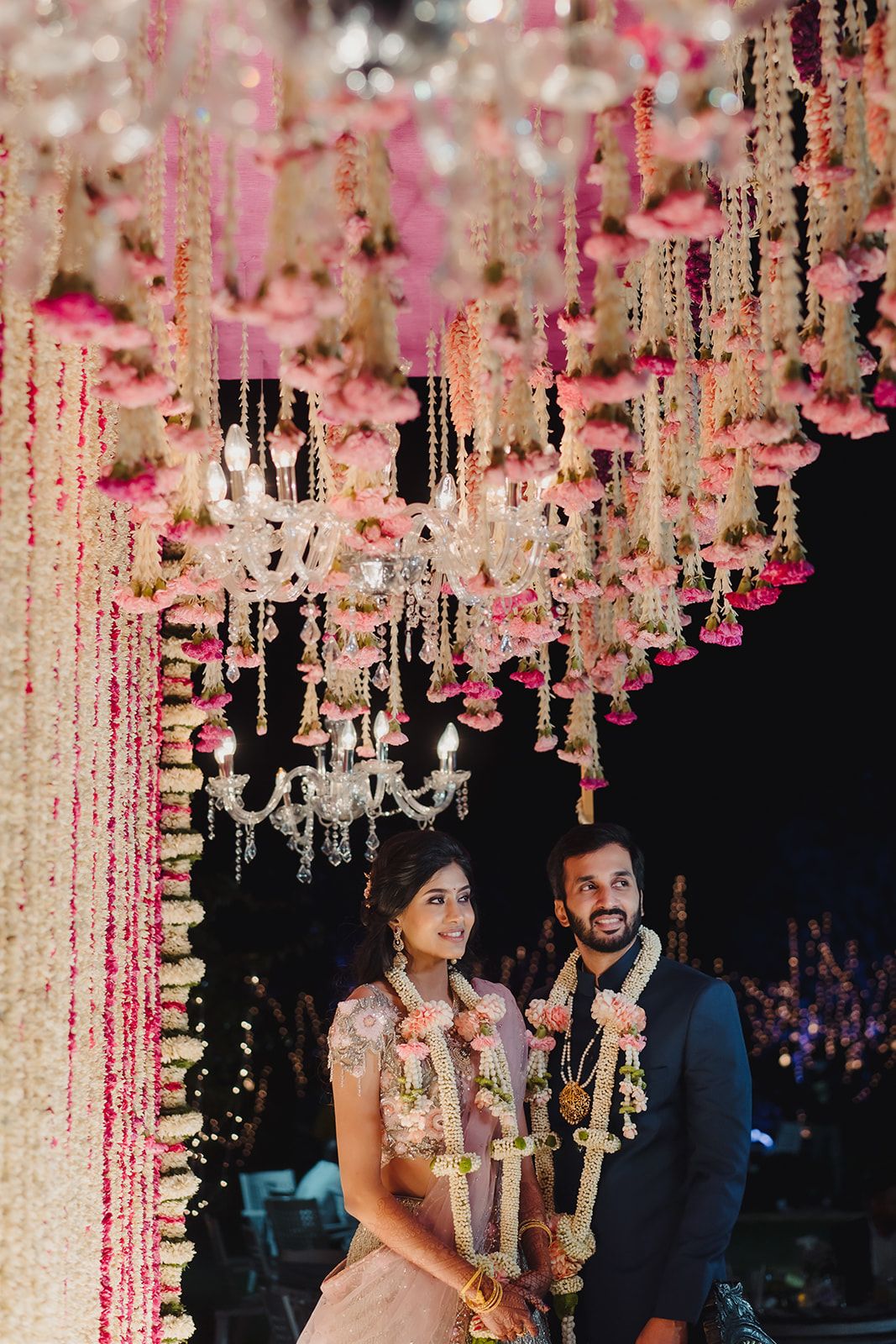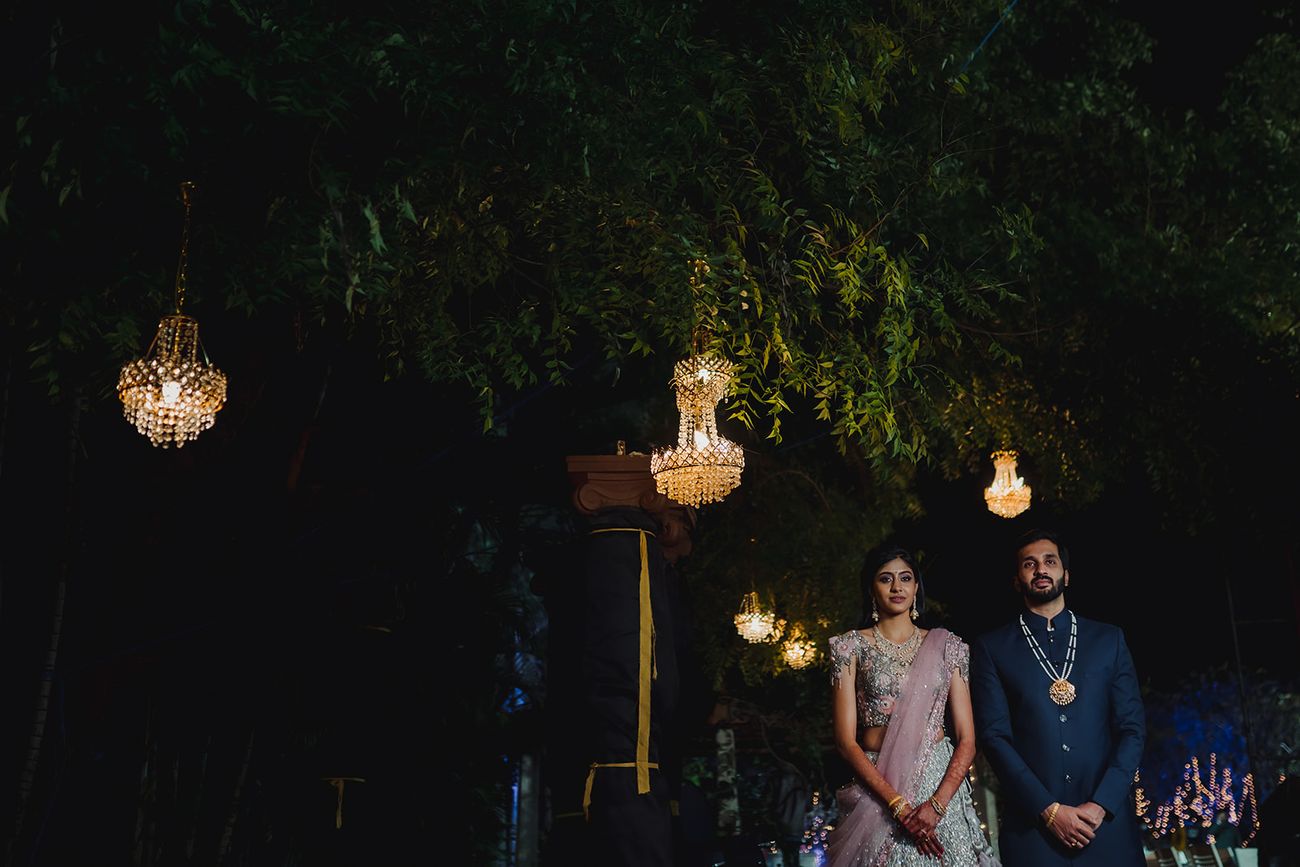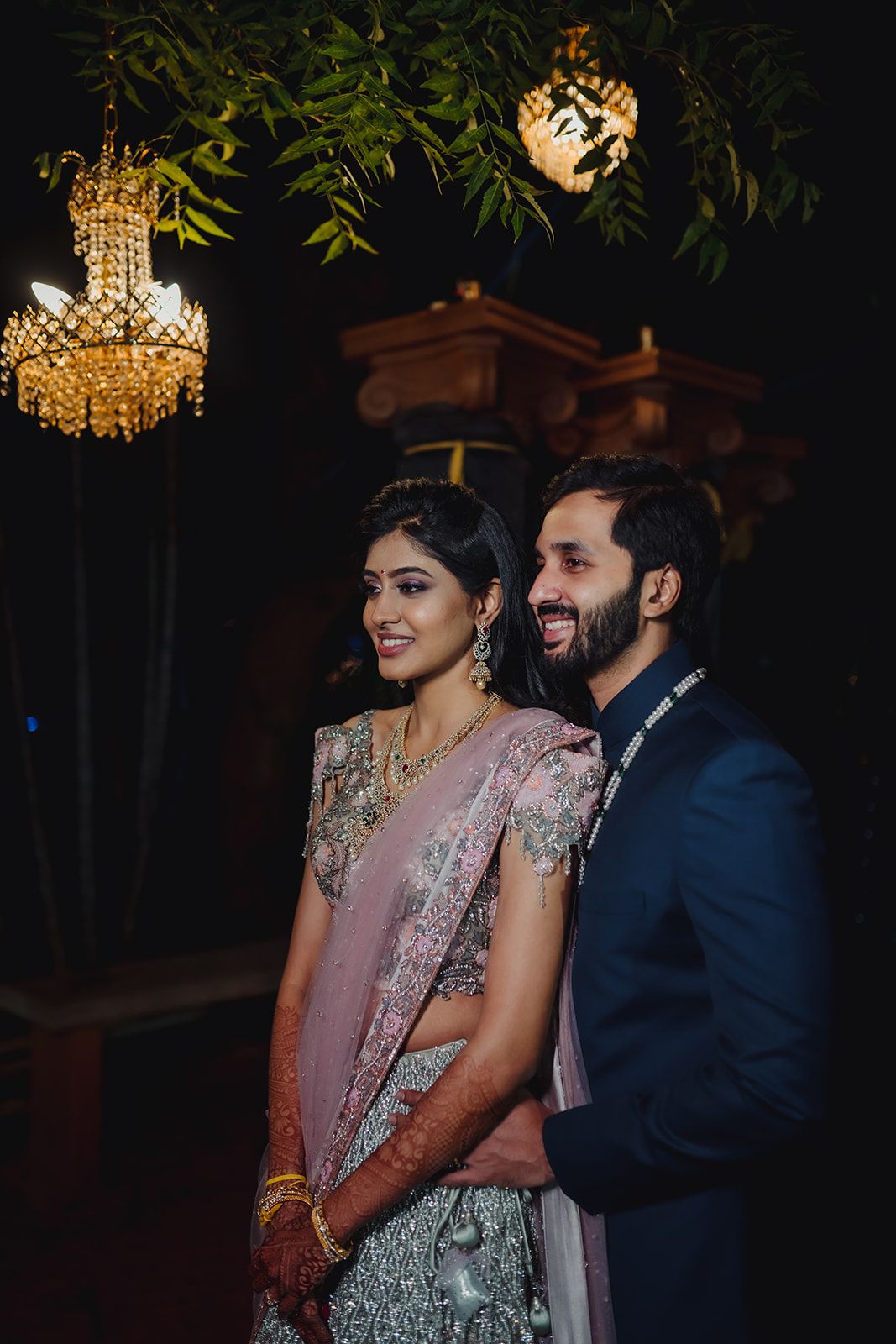 The Wedding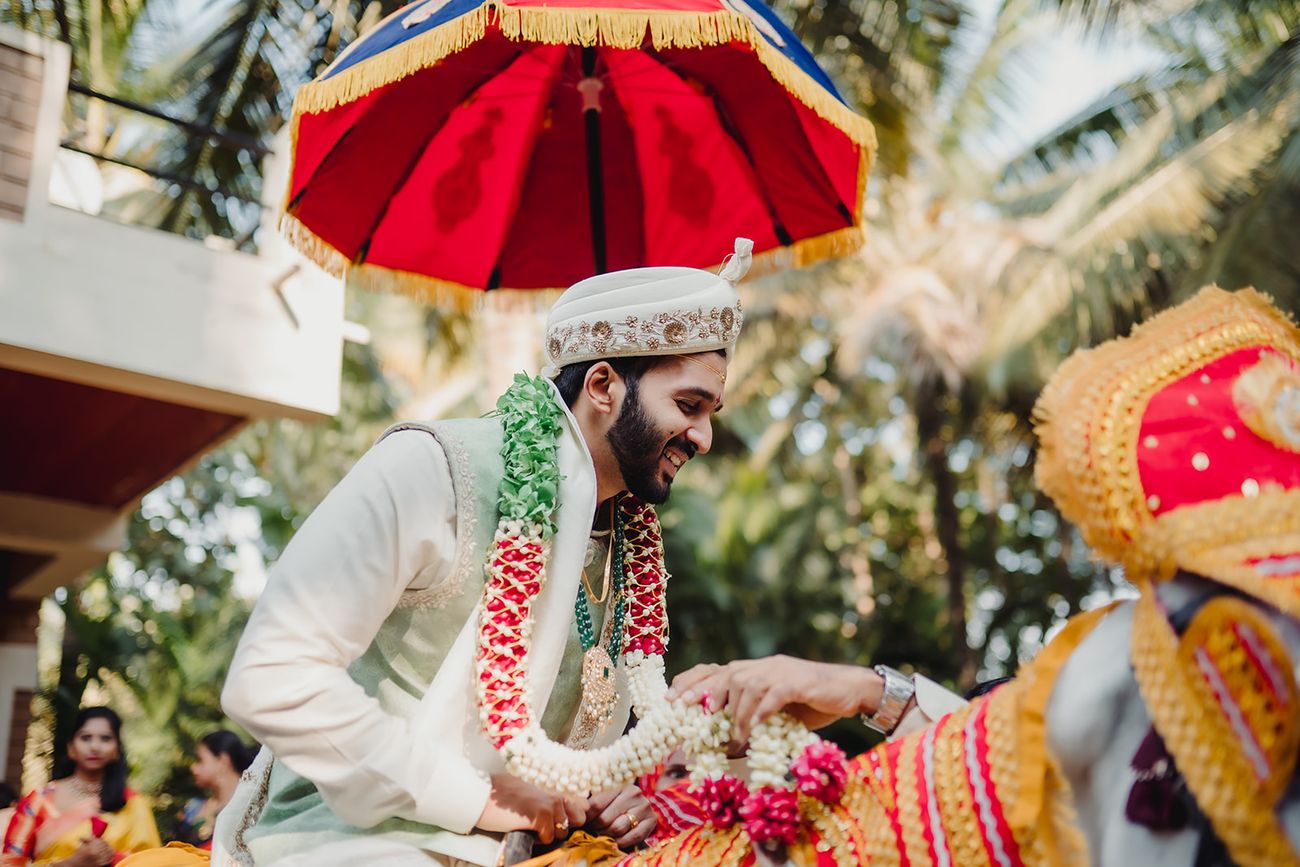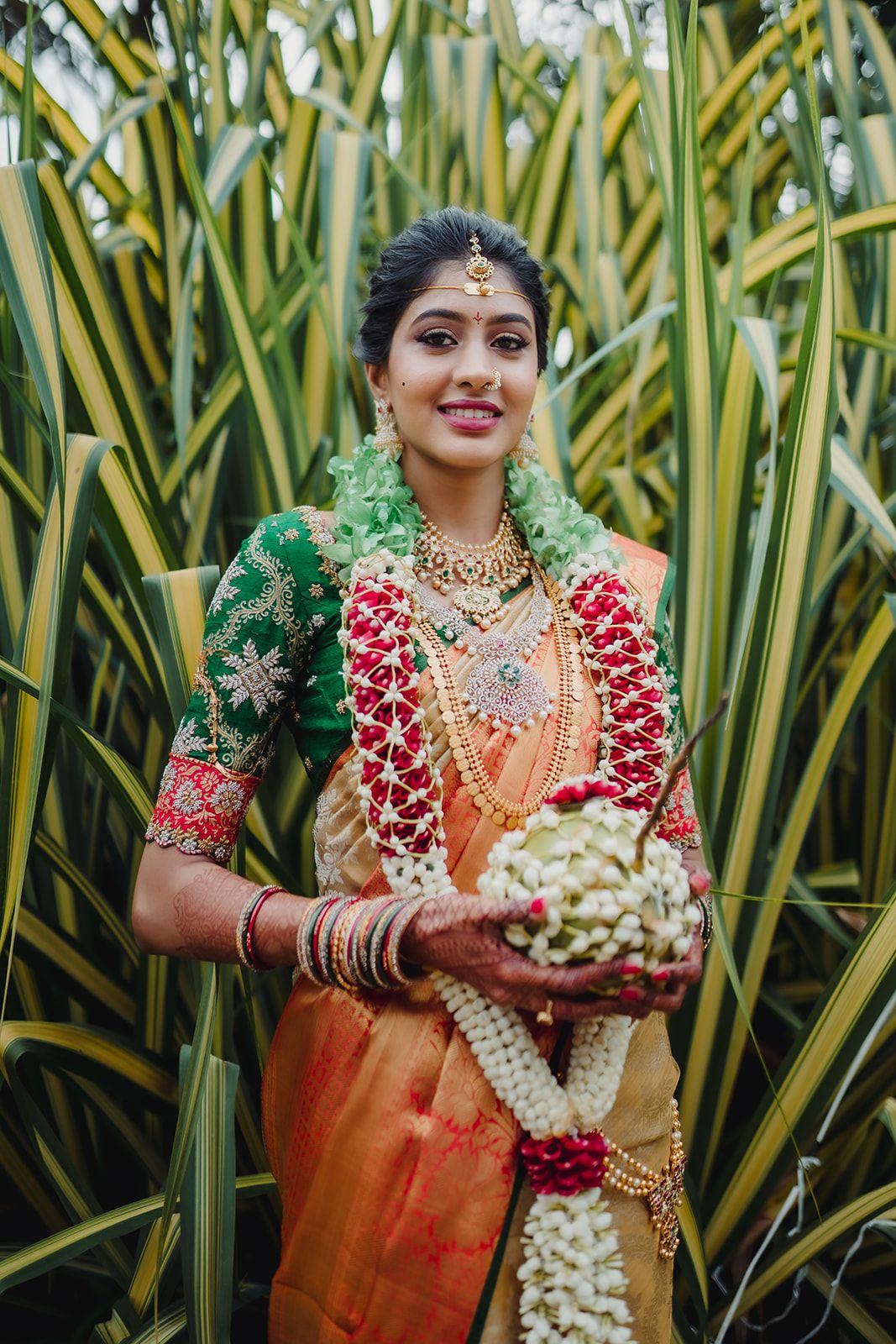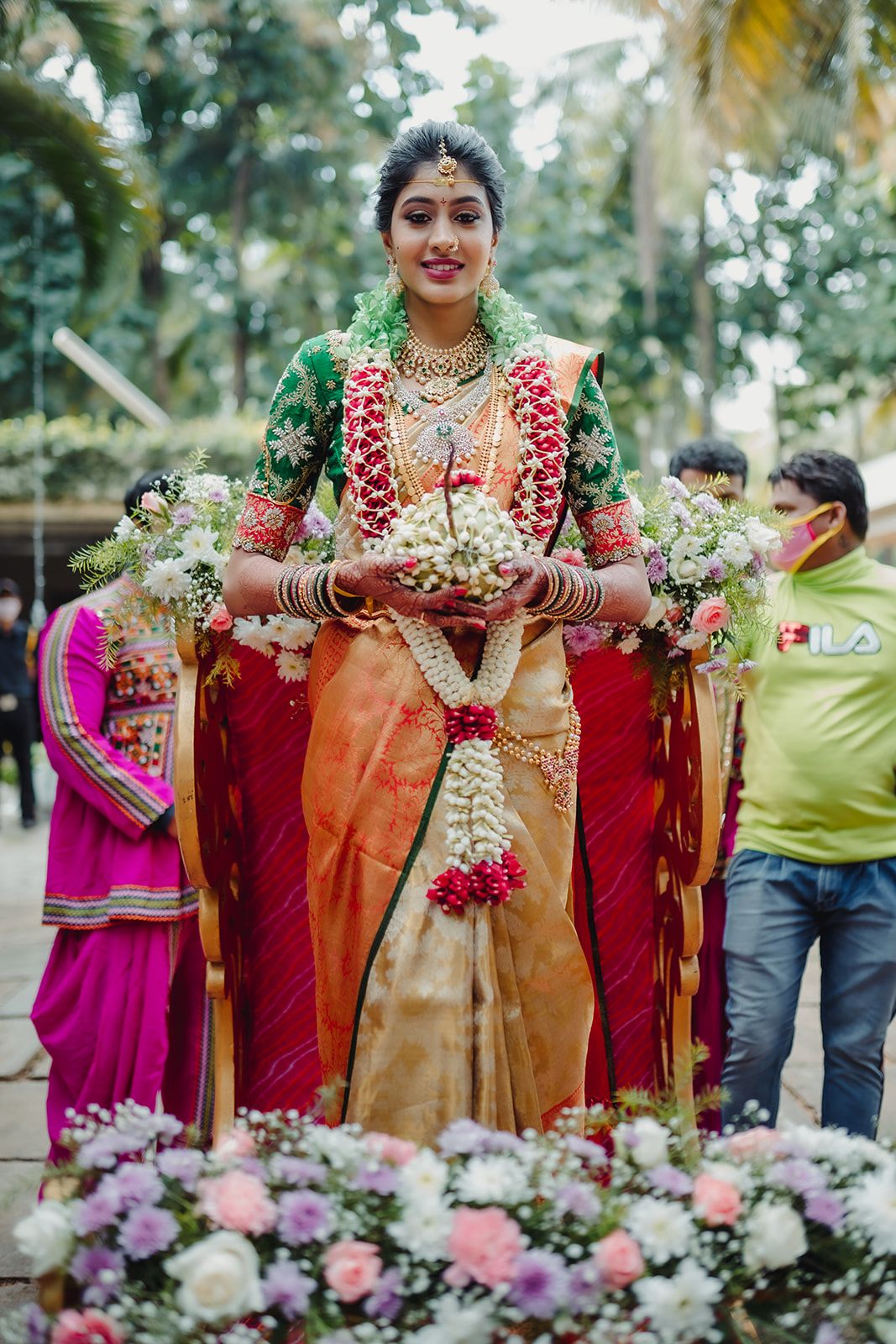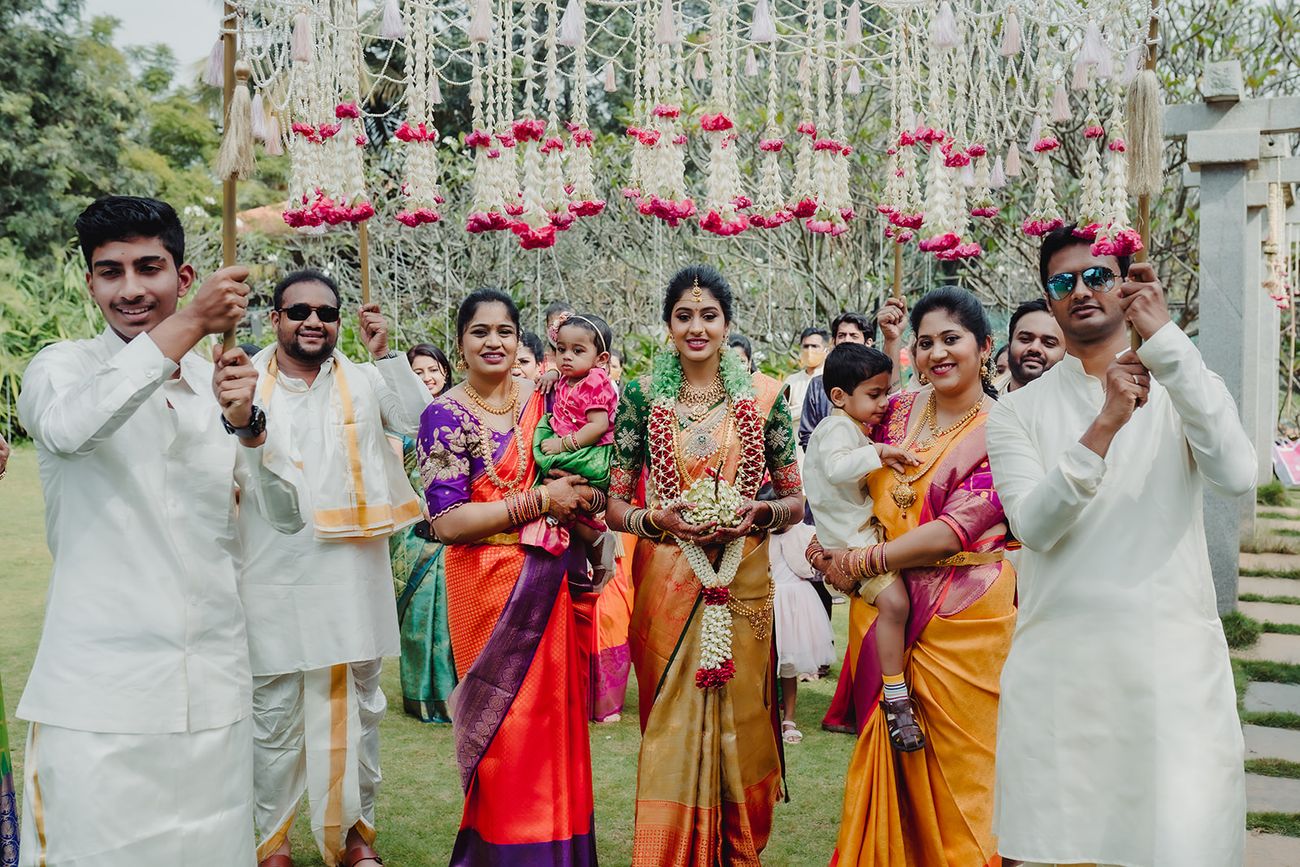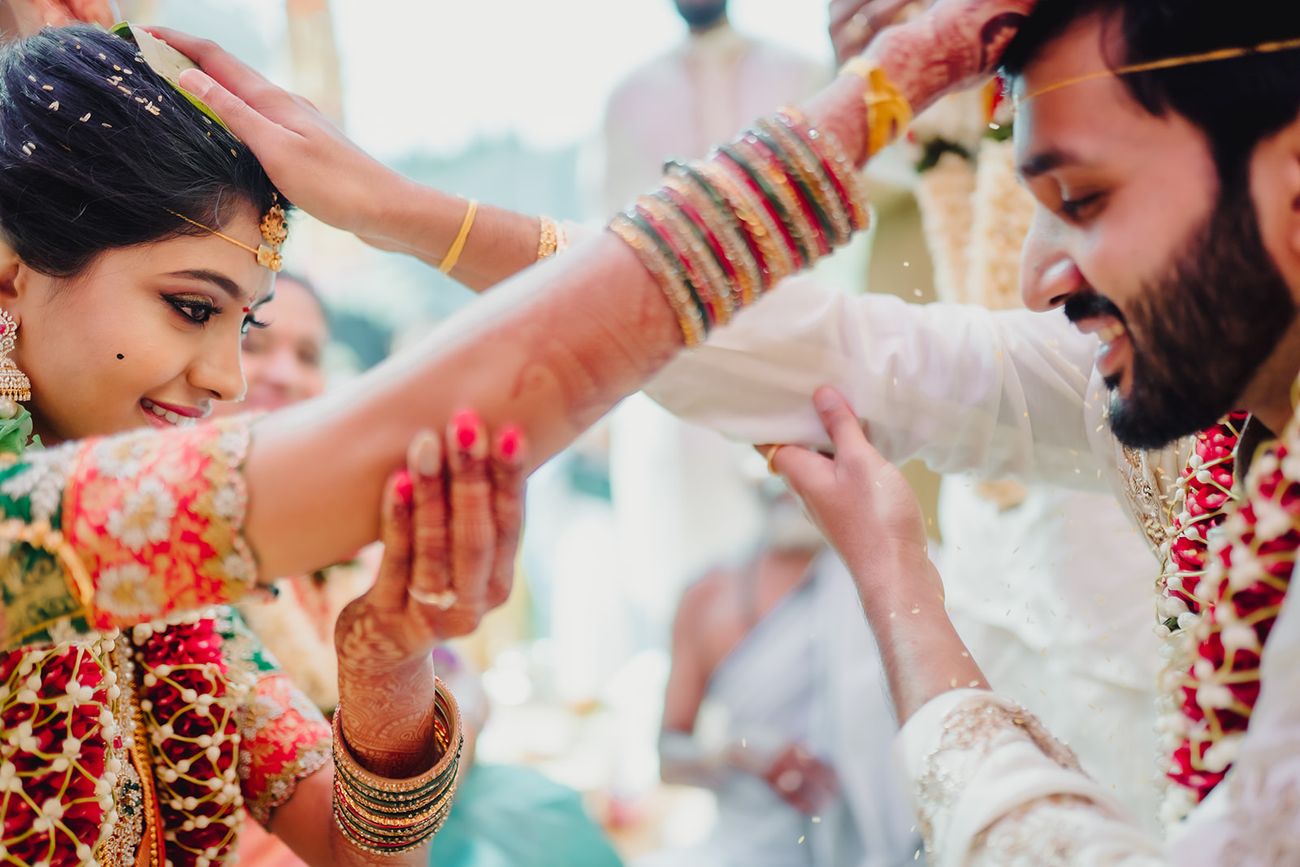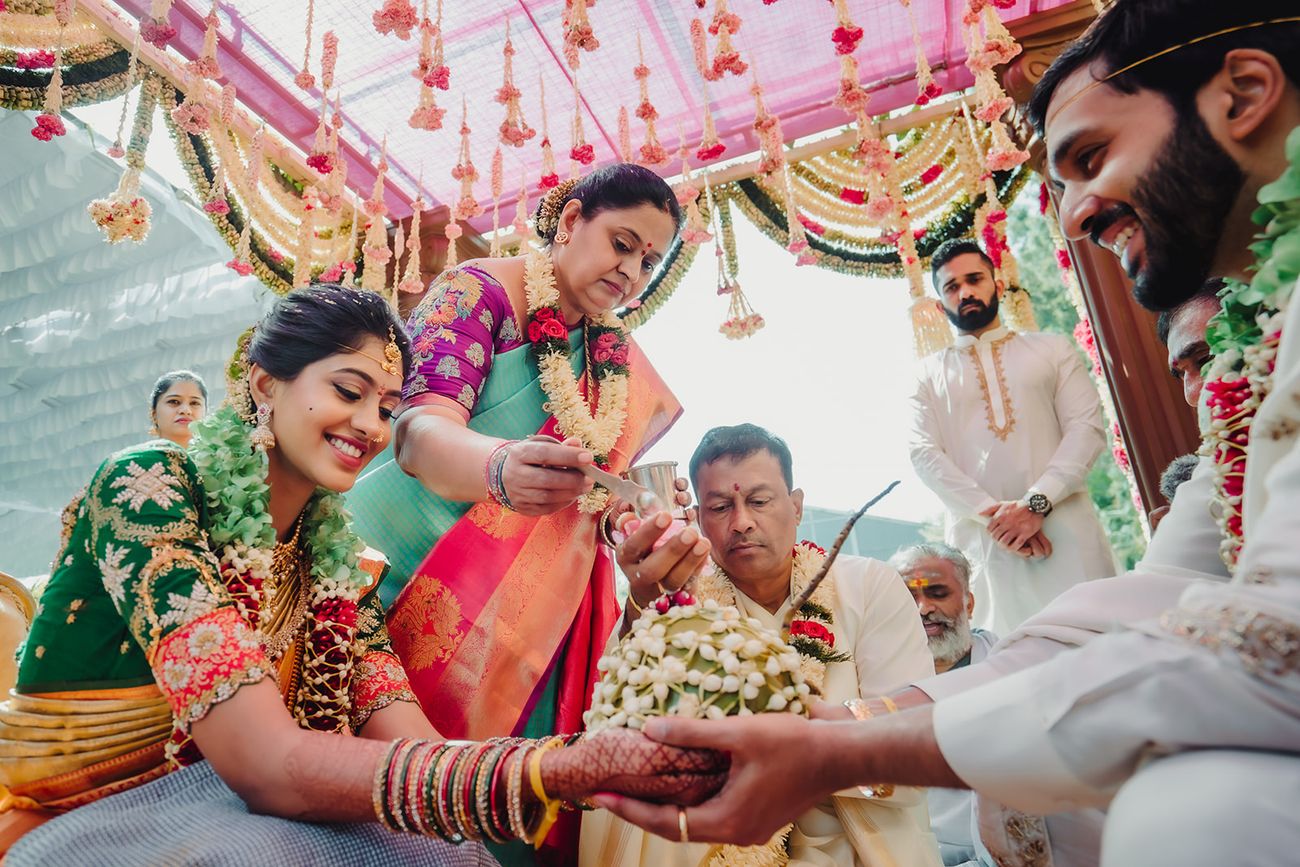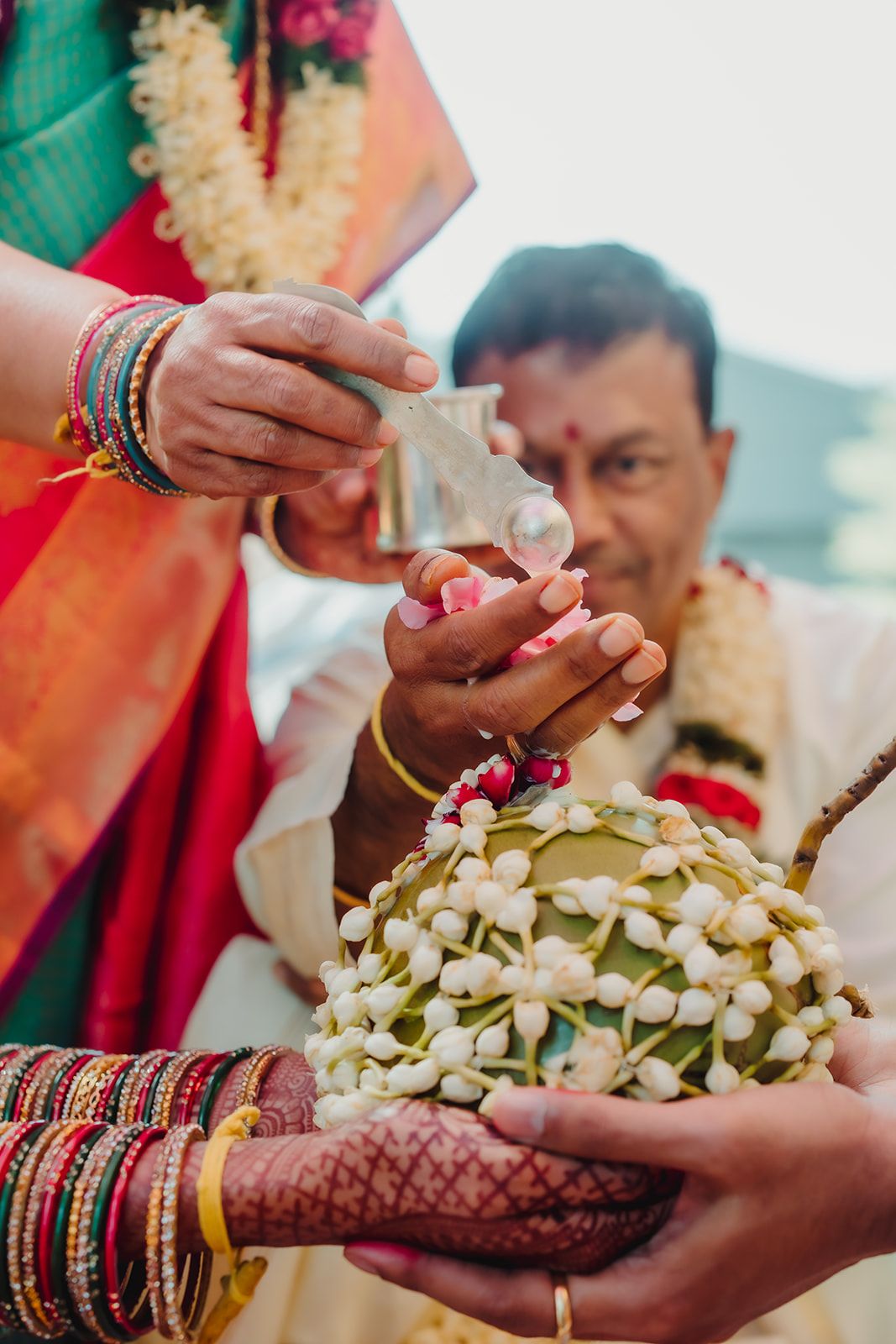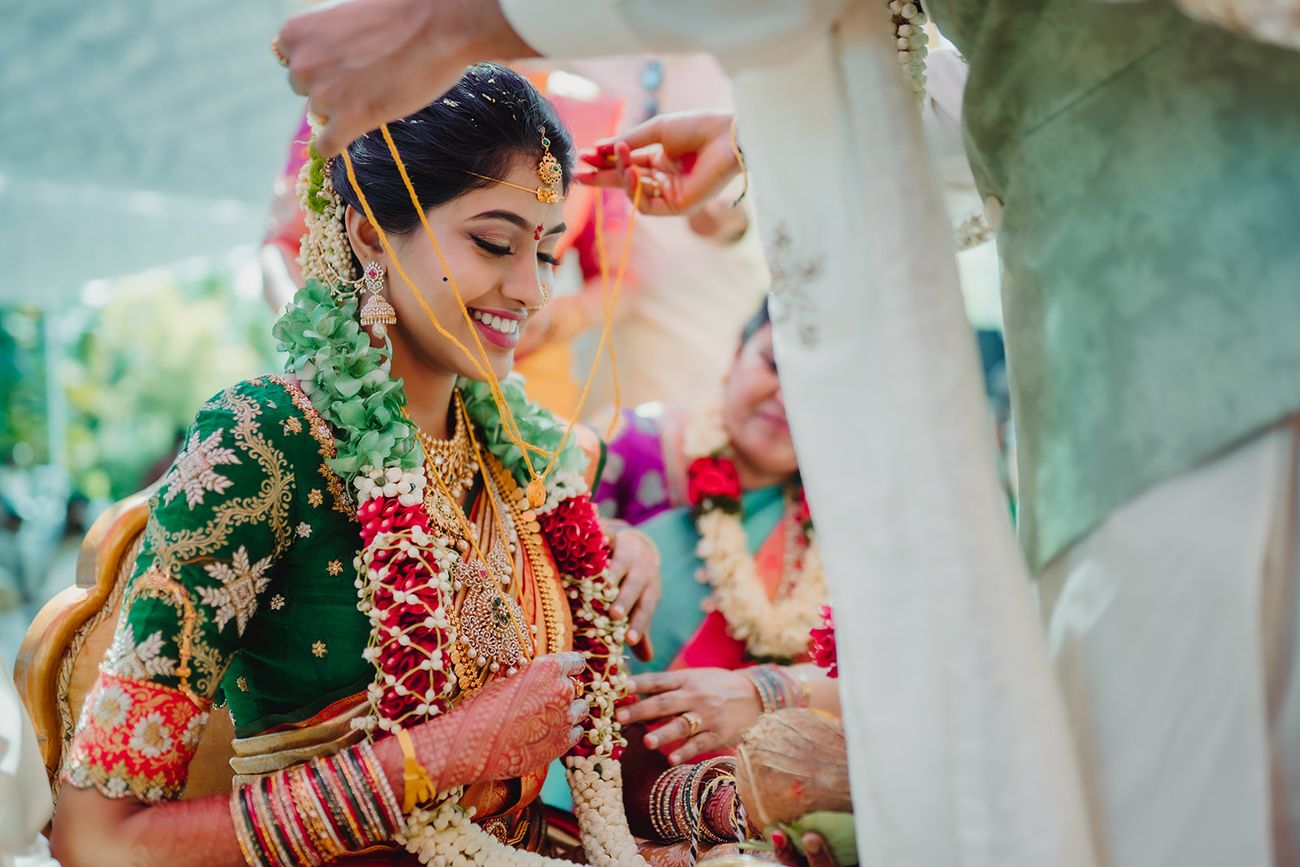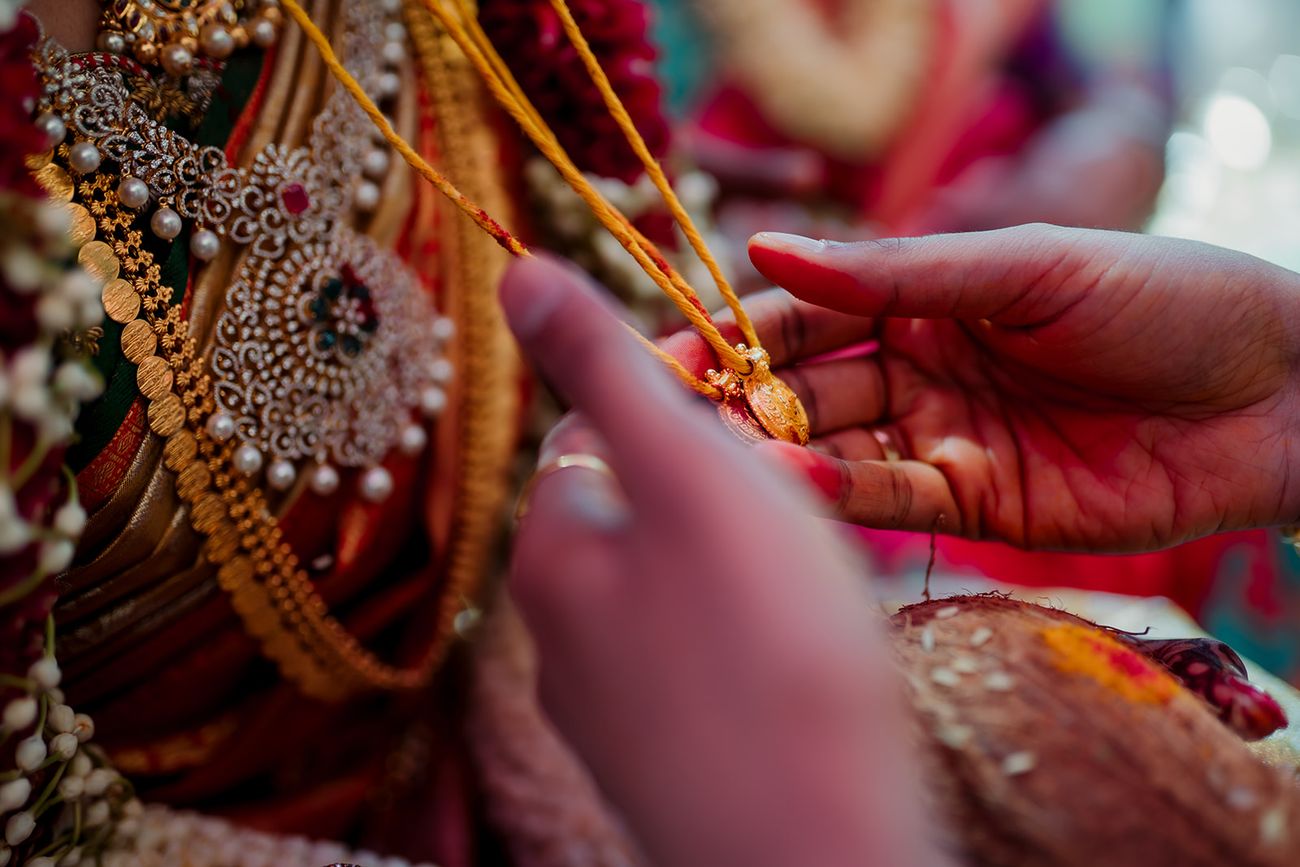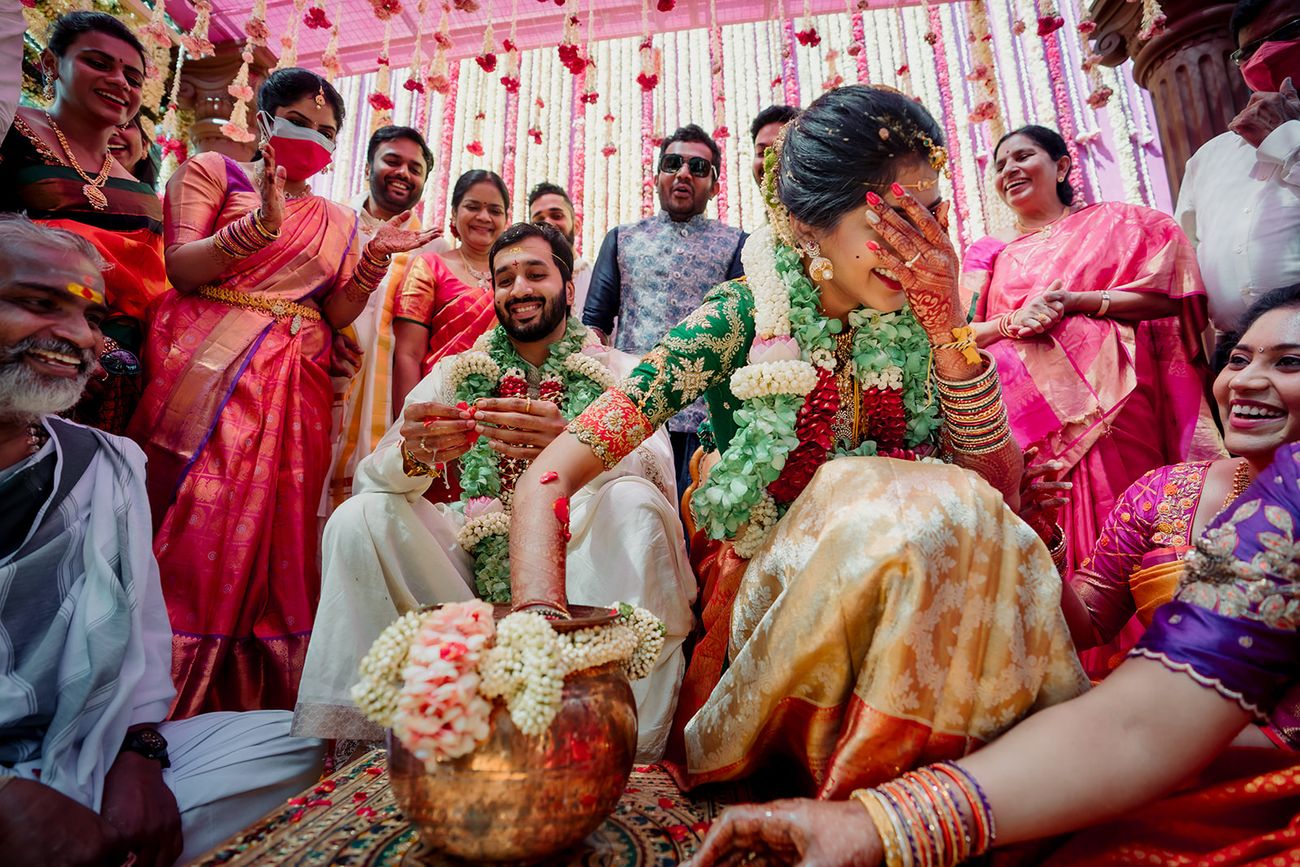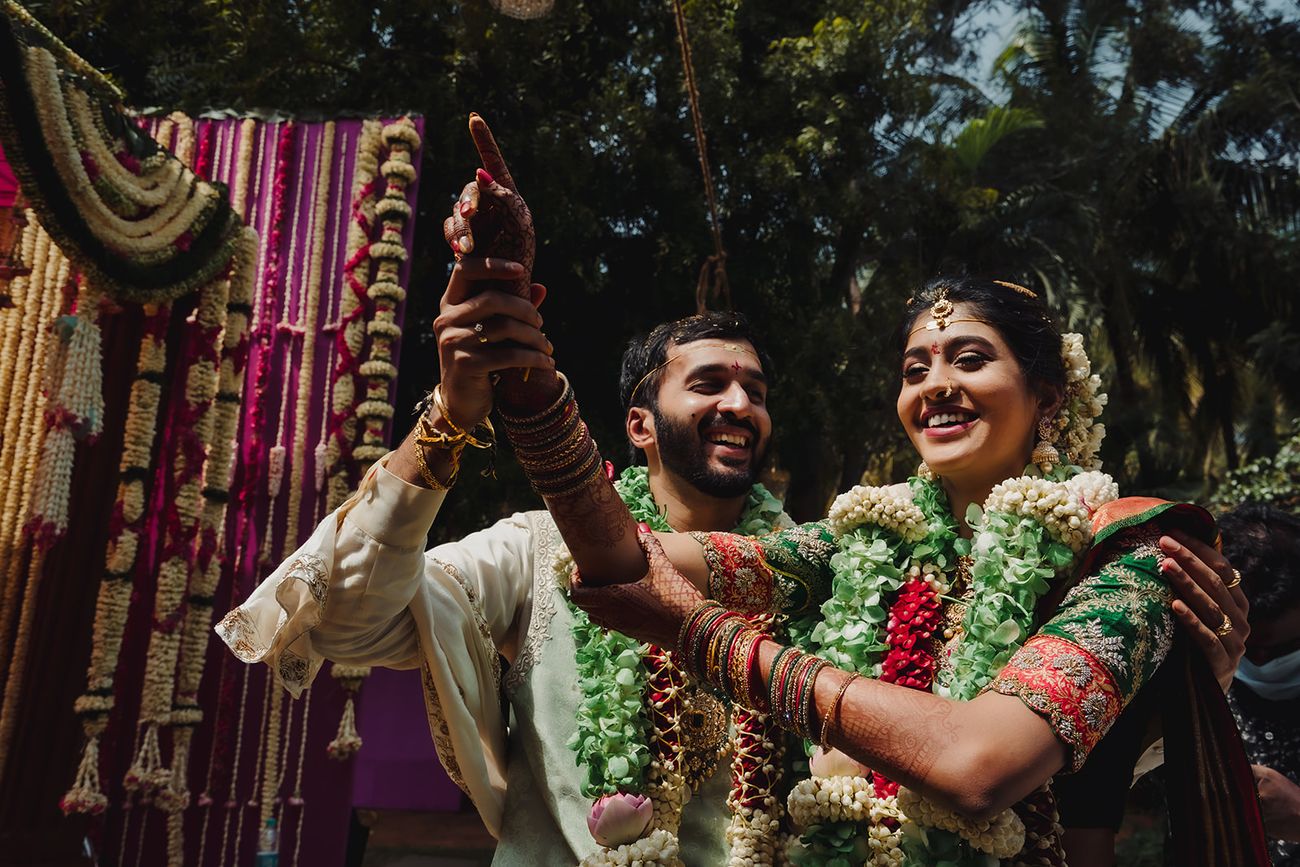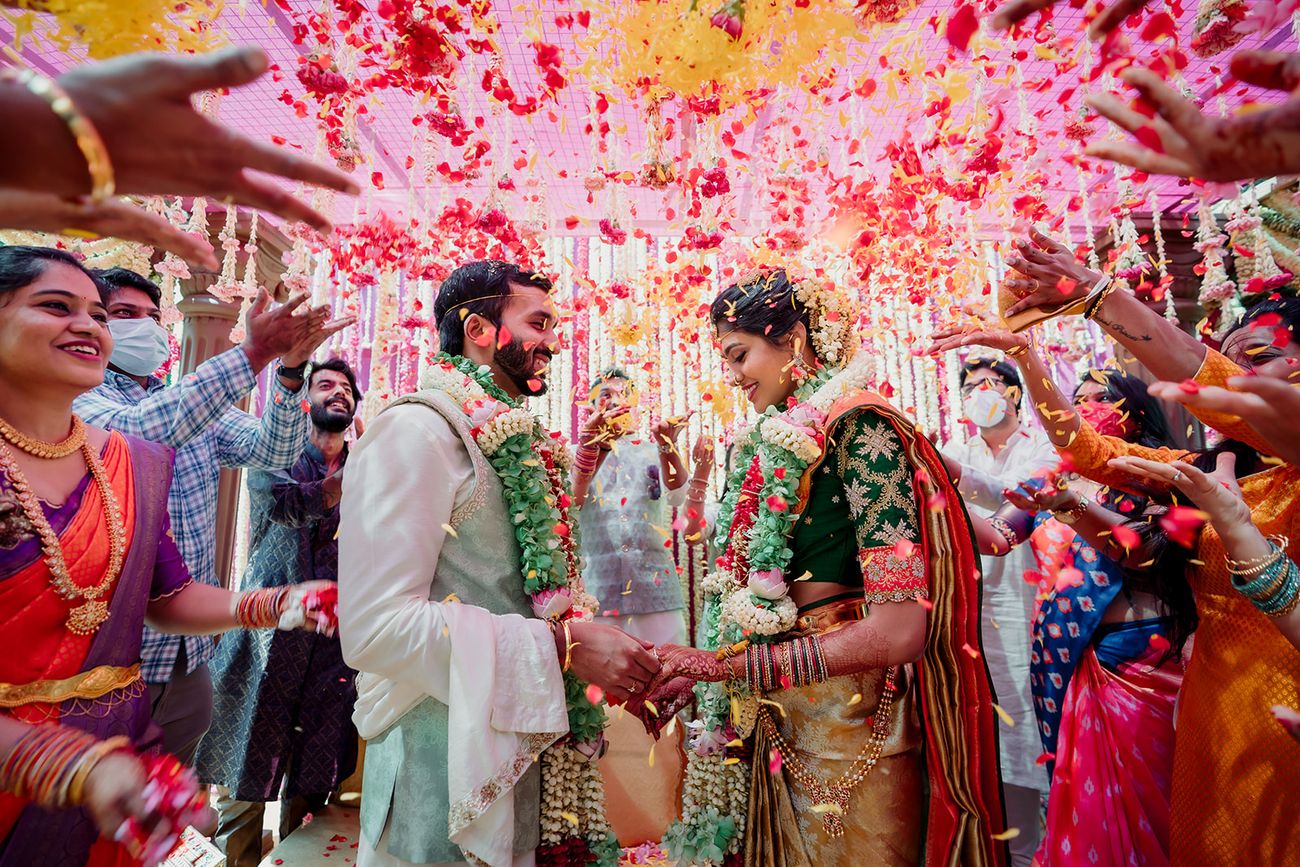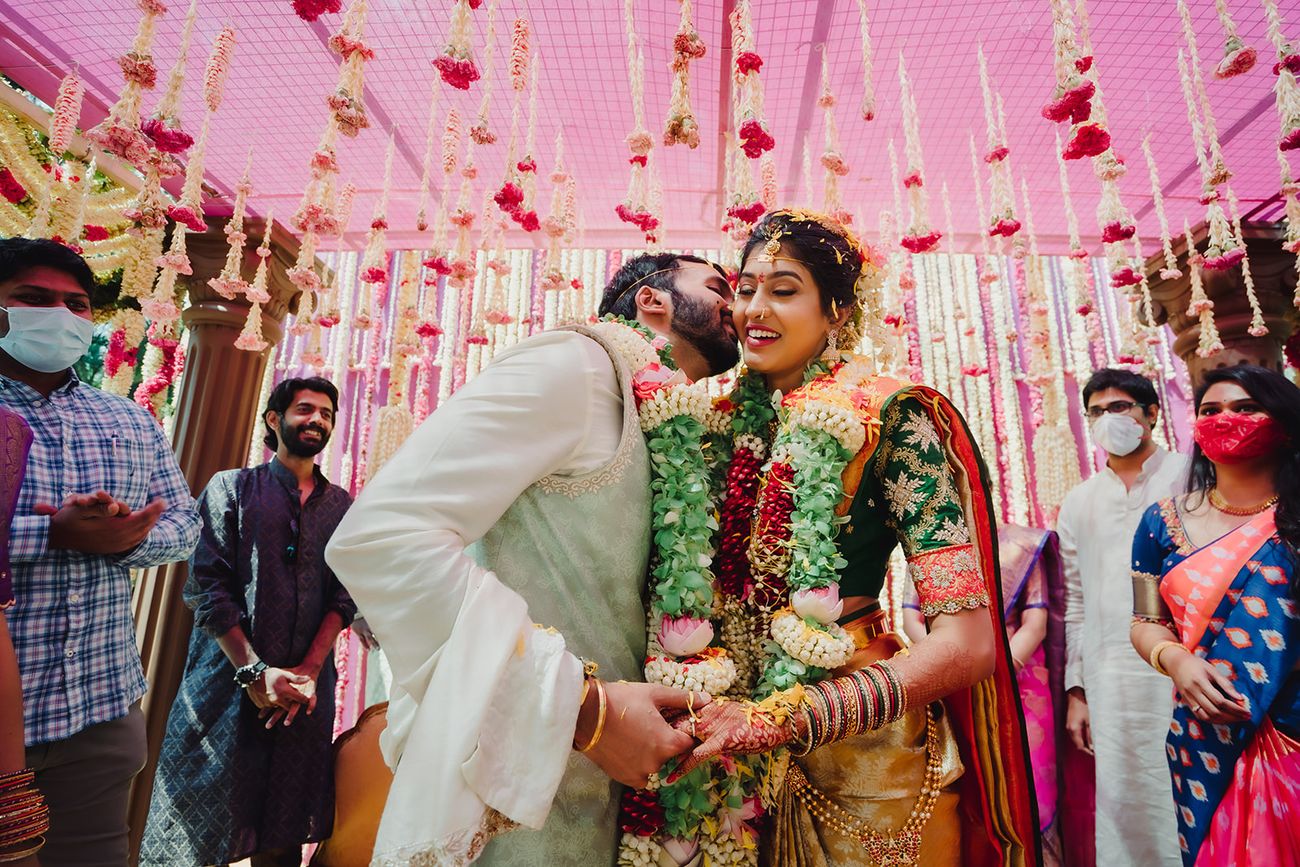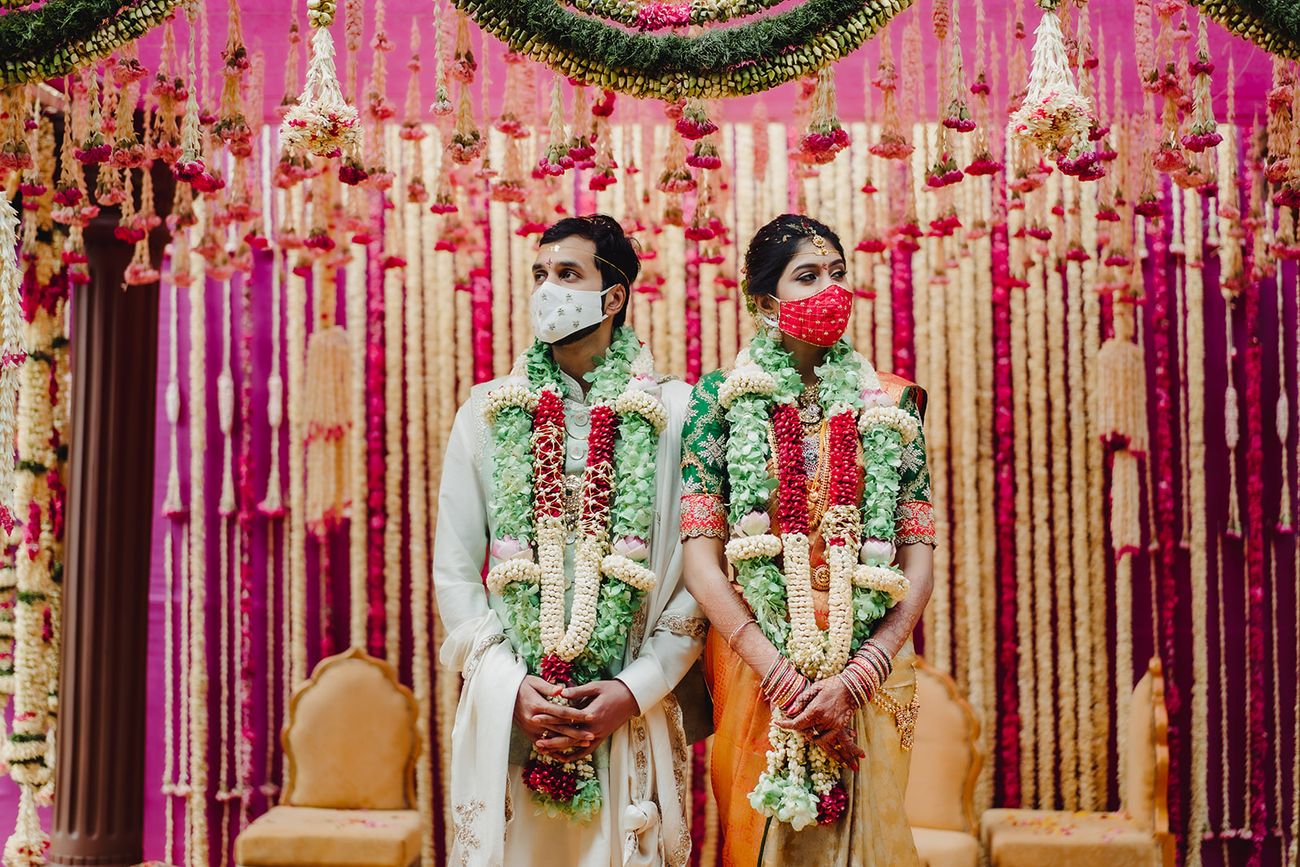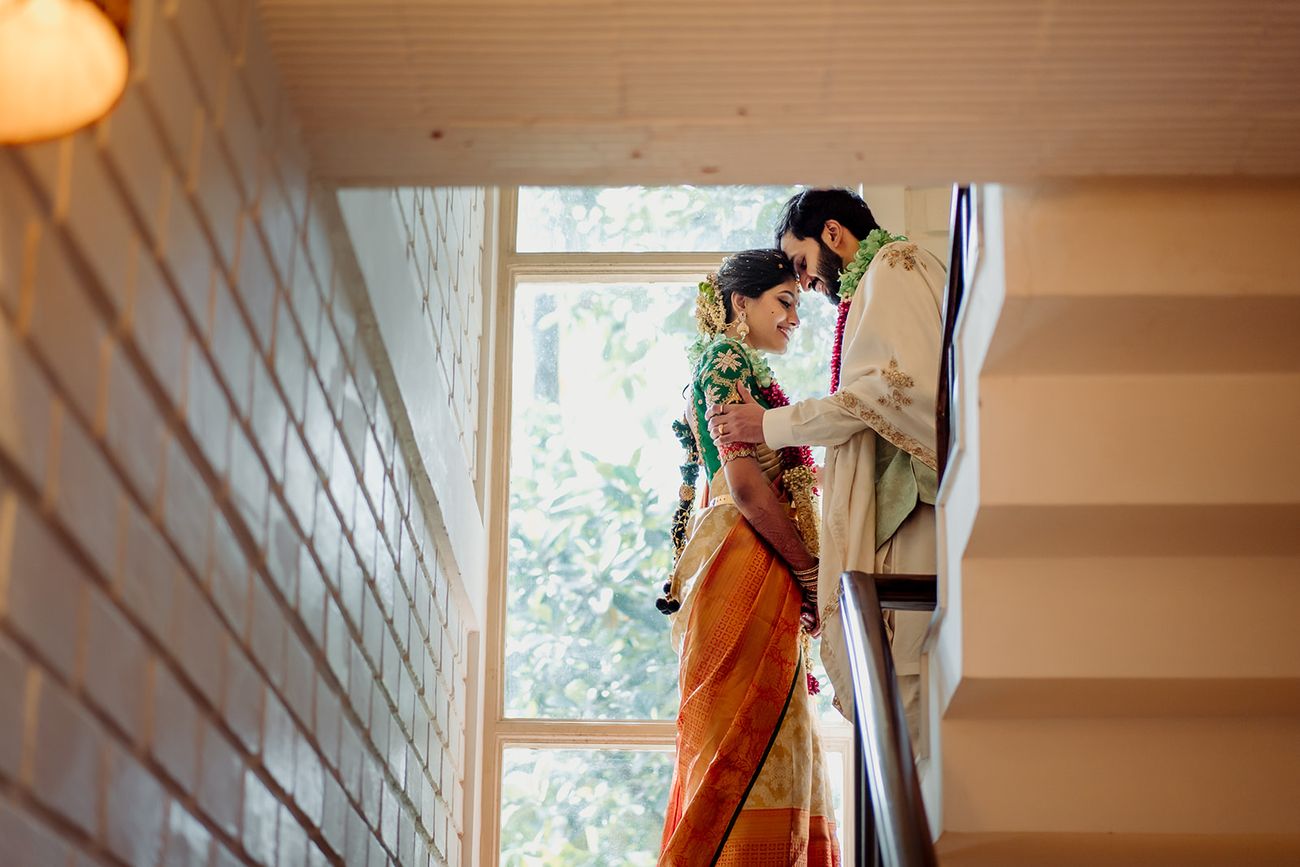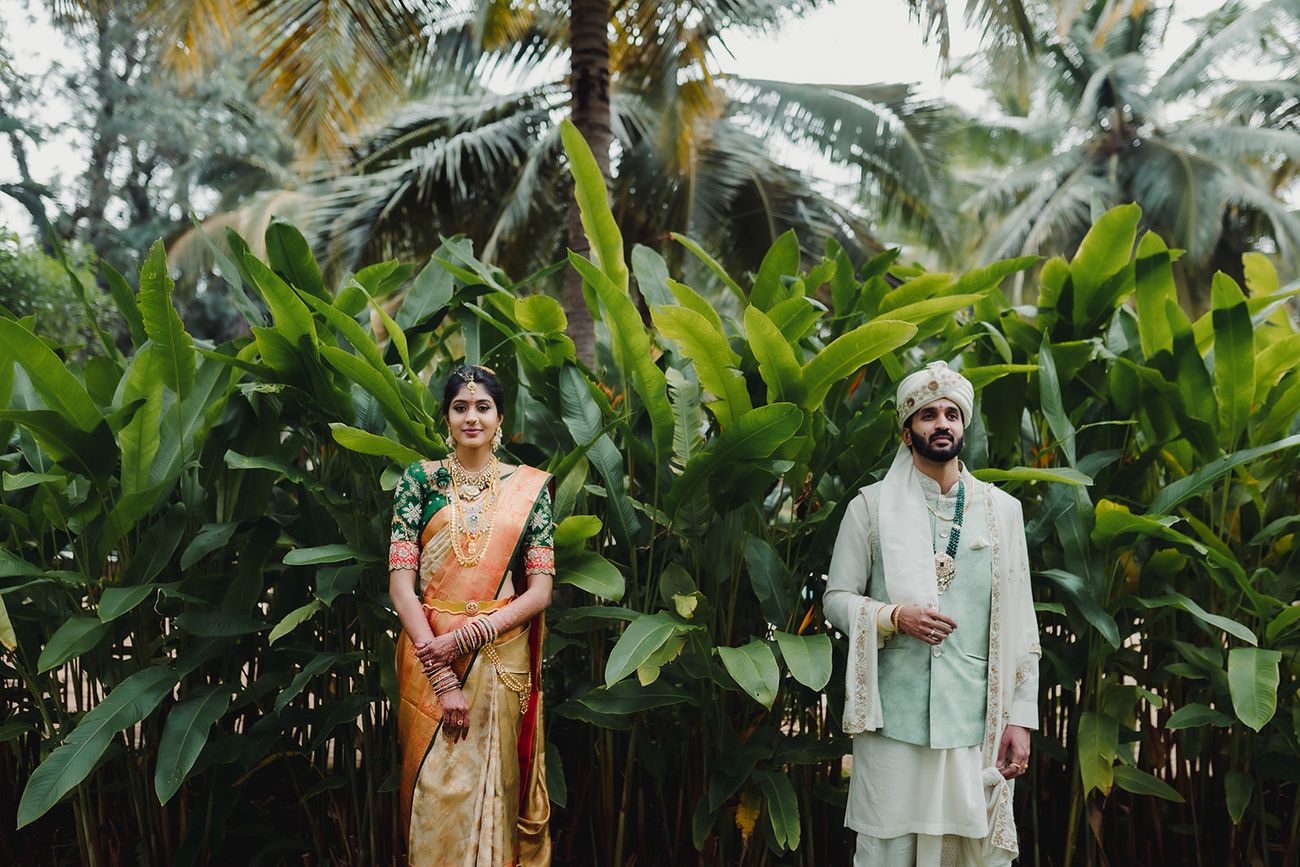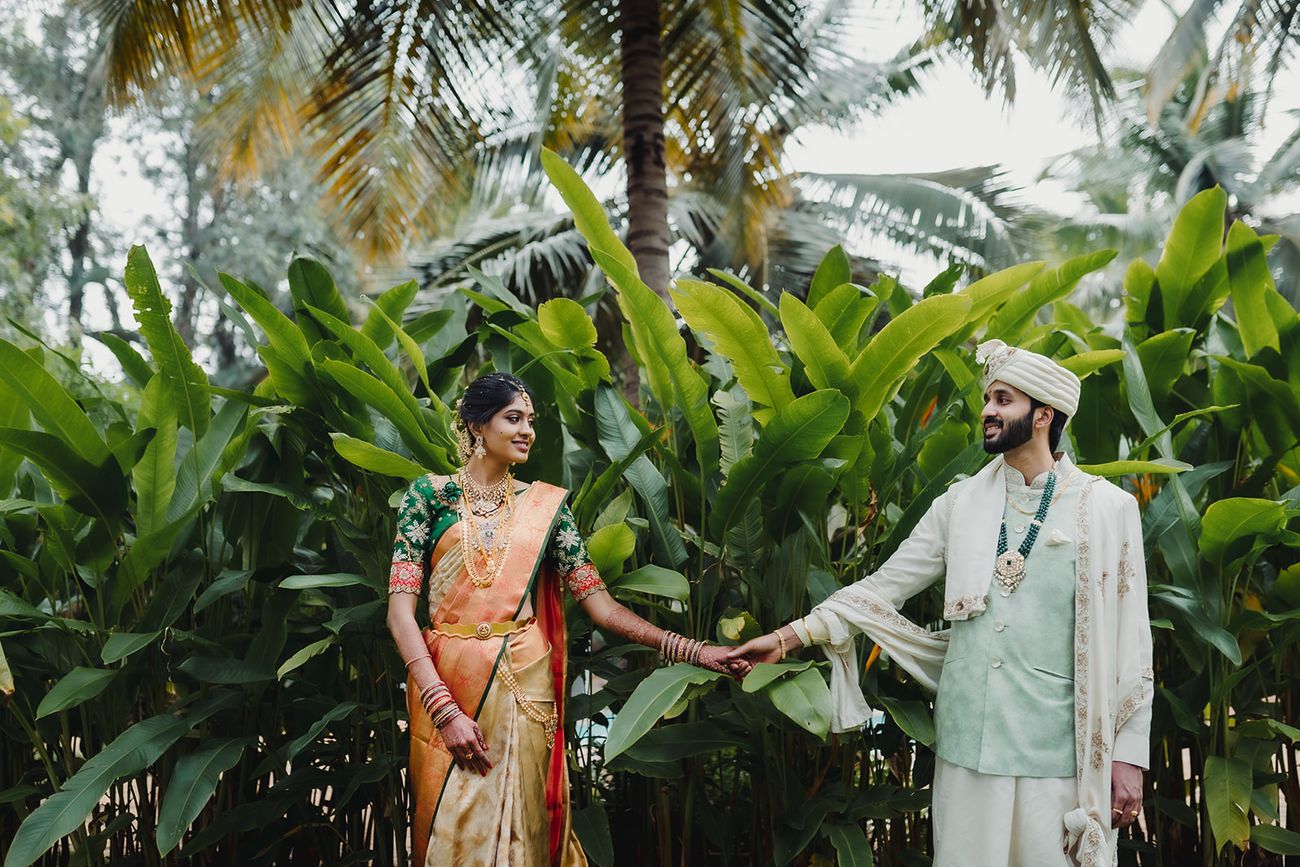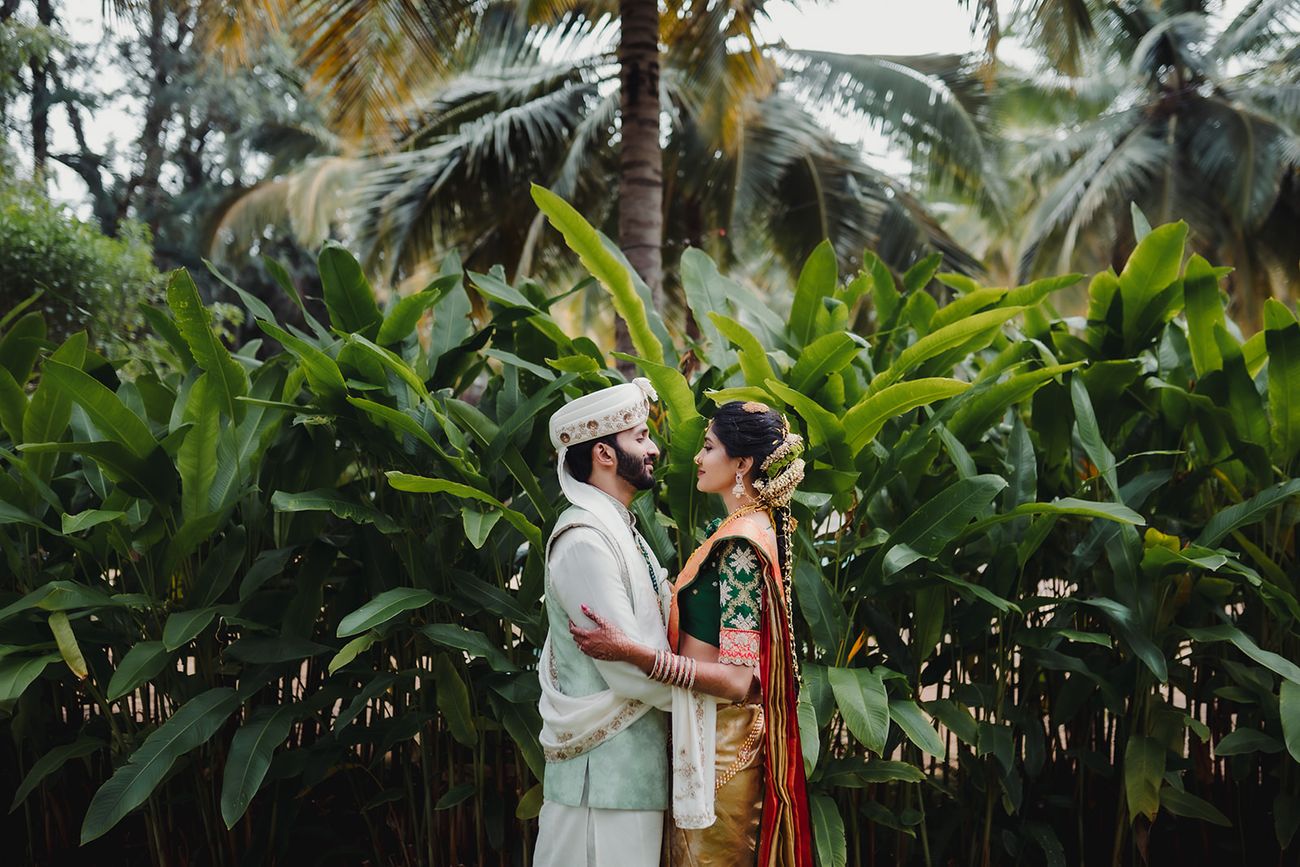 From The Bride: 
We wanted to have all customs in place for a complete traditional wedding. Also, more importantly we wanted to have a fulfilled and a memorable wedding with all our loved ones around and to make sure everyone was having a great time. Looking at the situation of the pandemic then, we were too worried about how make sure all of us and the guests are safe. We narrowed down to an idea of having all the events at one location over a period of 2 to 3 days. There were a total of 7 events, so we decided to spread it across over a 3 day duration. Each of the events was planned with a theme at a different venue within the resort itself. Guests were to walk around to each of these events one after the other which added a great sense of a theme based celebration.
Vendor Reviews: 
Venue: Windflower Prakruthi Resorts Bangalore
We were looking at couple of options for a resort and narrowed down to Windflower Prakruthi Resorts Bangalore, because it was suiting our requirement of having multiple venues in one location and most importantly we loved the lush greenery and landscaping all over the resort. We knew it with the right decor, this place would be perfect.

Makeup Artist and Hairstylist: Shreeya Pawar Make Up Studio.
Shreeya was suggested to me by a cousin, she is such a true talent , it amazes me how she came in and knew exactly what I needed. At first I was worried about my make up but a million thanks to her as never have I felt so beautiful.
Photography: Vivek Krishnan Photography
We were so happy with the team from Vivek Krishnan Photography. They were very thorough professionals. Infact they made us so comfortable in front of the camera and it really shows on all of the photos, all of them look so natural.
Planning & Decor: Hanaya Events
For planning & decor , we had gone ahead with Hanaya events. She happens to be my aunt and she is great at her work. I did have certain themes and colors in mind for each of the events and Suma aunty's experience added to it made everything turn out exactly how it was envisaged. 
Vendors: Venue: Windflower Prakruthi Resorts Bangalore; Makeup Artist and Hairstylist: Shreeya Pawar Makeup & Hair Artist★ 4.8 ; Photography: Vivek Krishnan photography★ 4.9 ; Planning & Decor: Hanaya Events; Bridal Outfits: Cocktail - Seema Gujral Design★ 4.9 , Bridal Ceremony - Bhargavi Kunam, Ring Ceremony - Aanchal Studio, Muhurtham - Saree from Vara Mahalakshmi Silks★ 4.6 , Blouse from Vaishali Agarwal; Bridal Jewellery: Cocktail & Ring Ceremony - Tibarumal Jewellers★ 4.7 , Hyderabad, Bridal Ceremony & Muhurtham - Sri Krishna Diamonds & Jewellery★ 5 ; Mehendi Artist: Naresh; Groom Wear: Muhurtham - Tarun Tahiliani★ 5 , Engagement - Samyakk★ 5 , Pellikoduku - Vanshik & Anju Agarwal