Traditional Malayali Wedding With Oodles of Rustic Charm in Chennai
BY The WMG Bride | 23 Feb, 2016 | 2720 views | 4 min read
When it comes to South Indian Weddings, the beauty lies in their simplicity  - the thoranams, the tharavaad style decor and the marigolds used sparingly. The brides modern blouse on a kasavu sari, and the pretty cane umbrellas used for their entries all added to the rustic charm of this quaint affair, shot by photographer 
Serendipity by Anushree Gavas
.
 Meet Anvitha & Naveen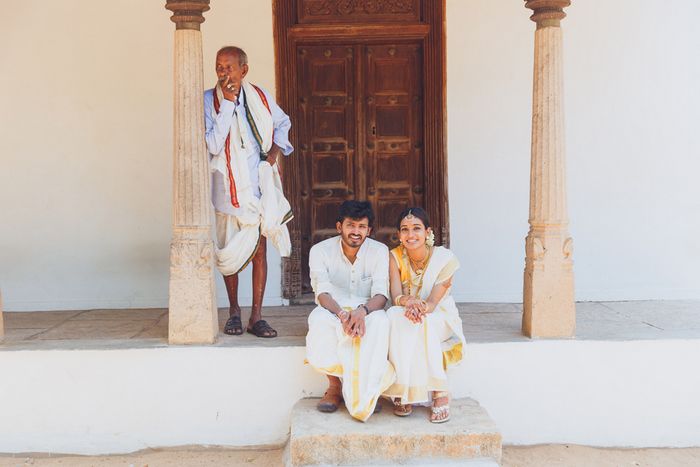 "Though my husband is Telugu, his family was gracious enough to allow the
wedding
to be conducted our way. Being a Malayali, I was keen on getting married in our ancestral village of Kerala in the temple my relatives were married in, but due to a logistic concern as we had relatives coming in from all over the country, we decided to keep it in Chennai, the city I grew up in" explains Anvitha.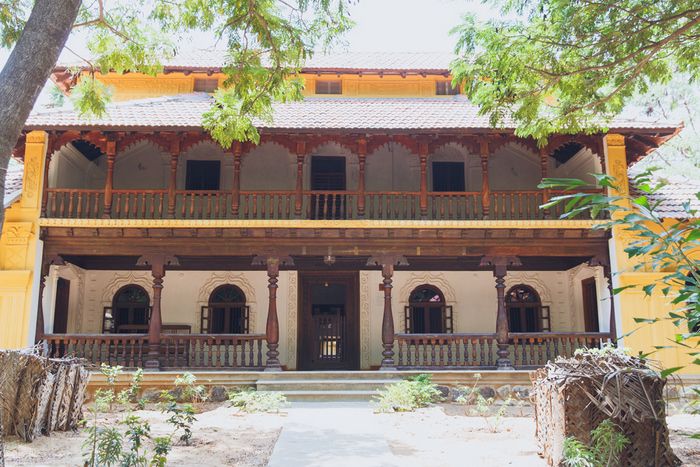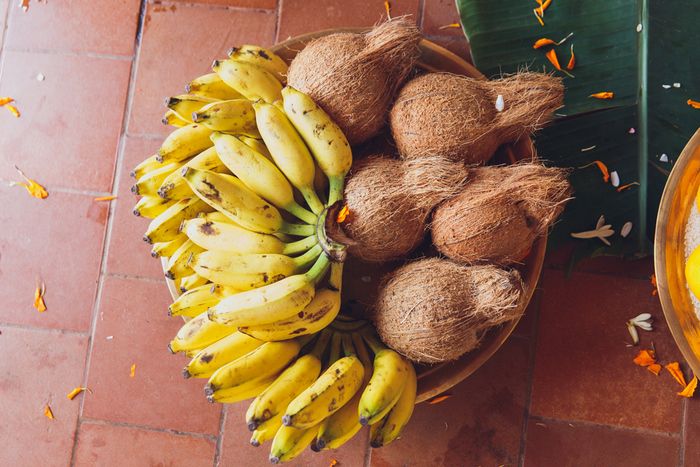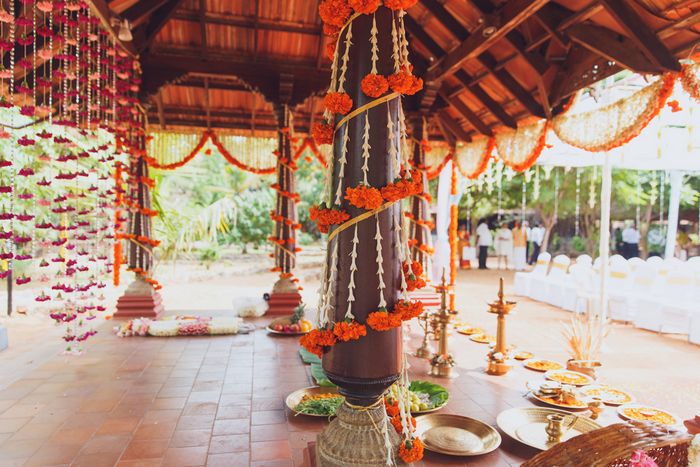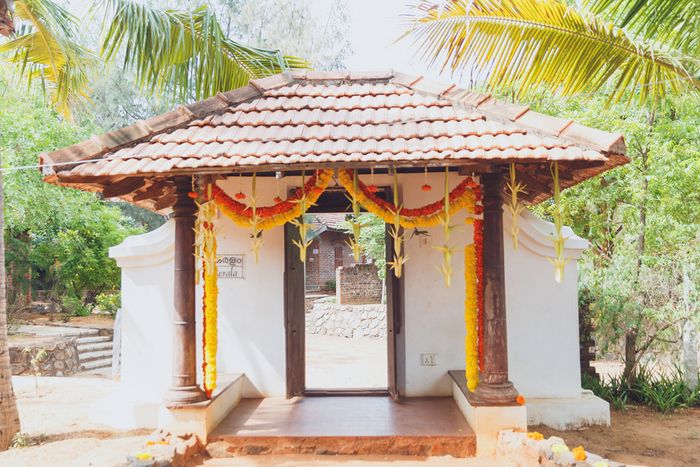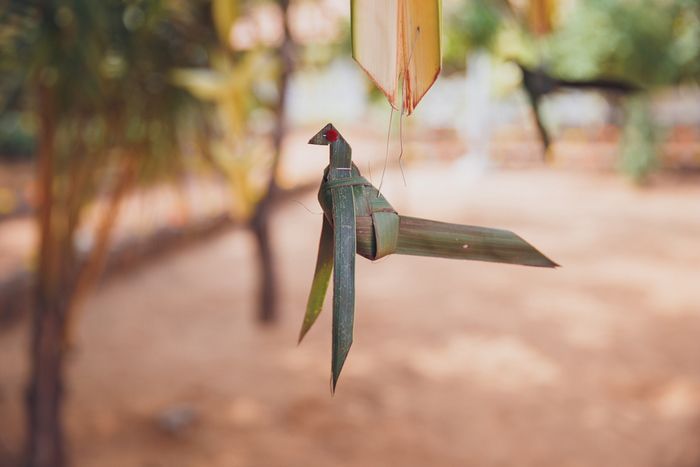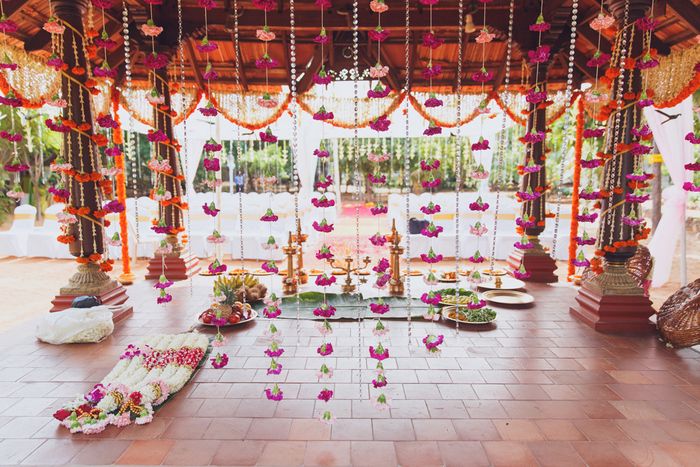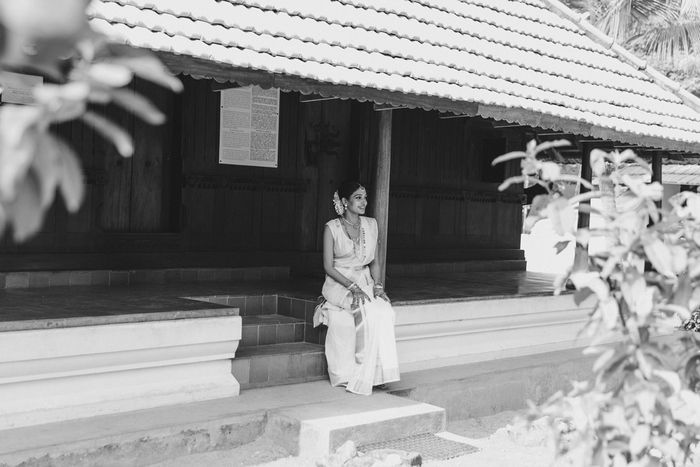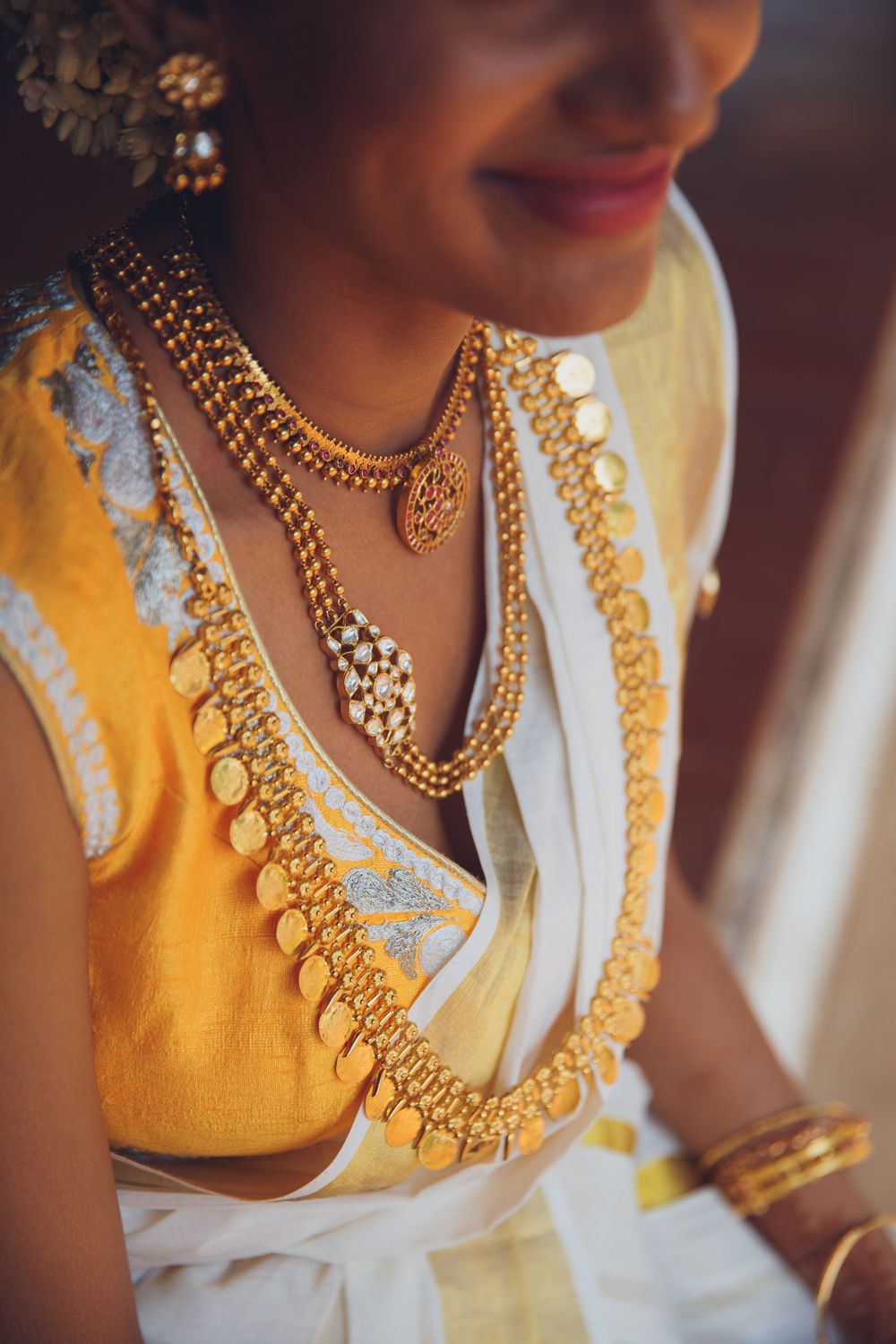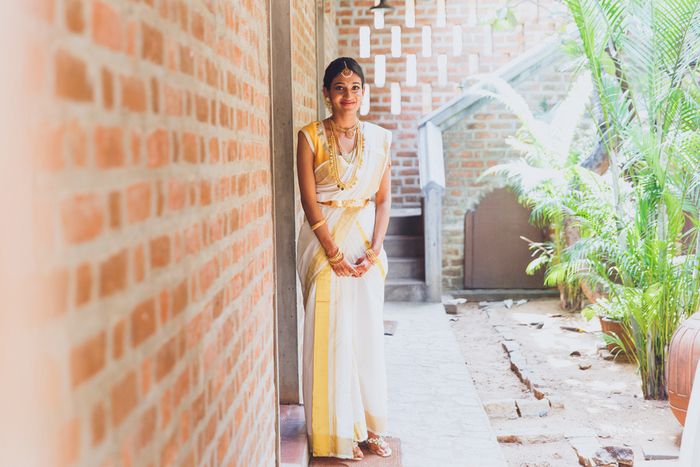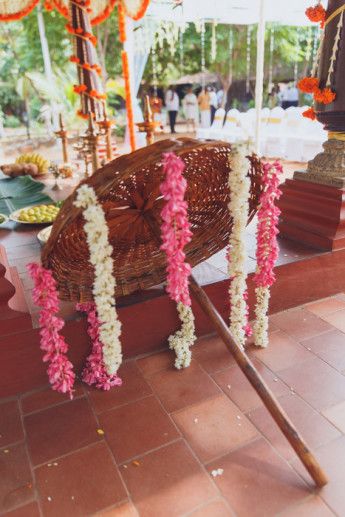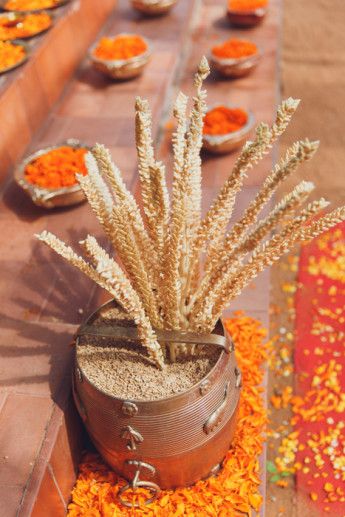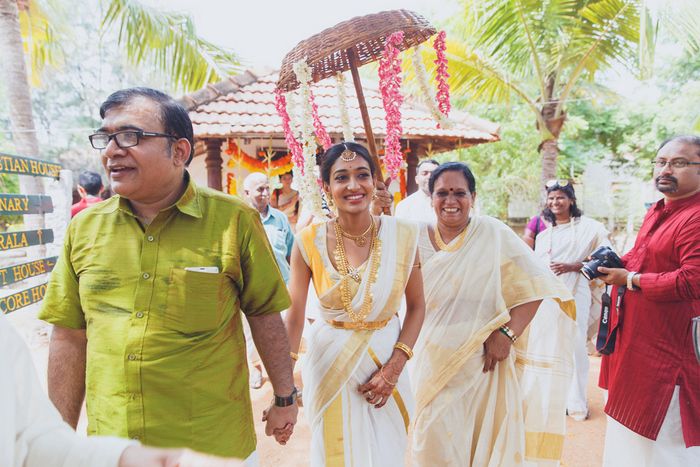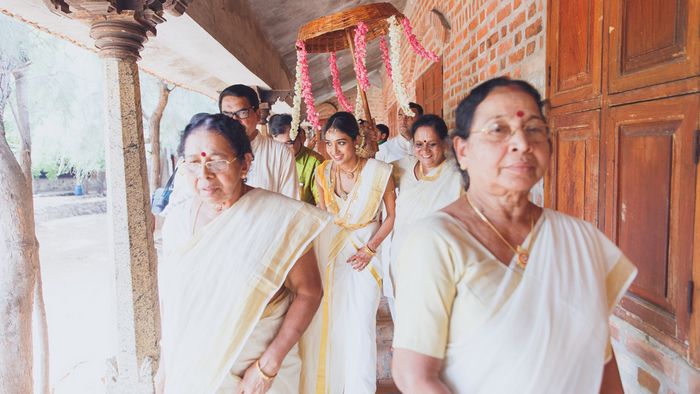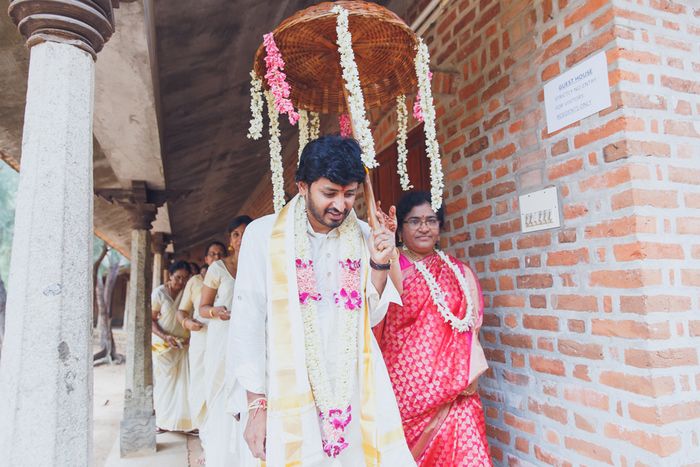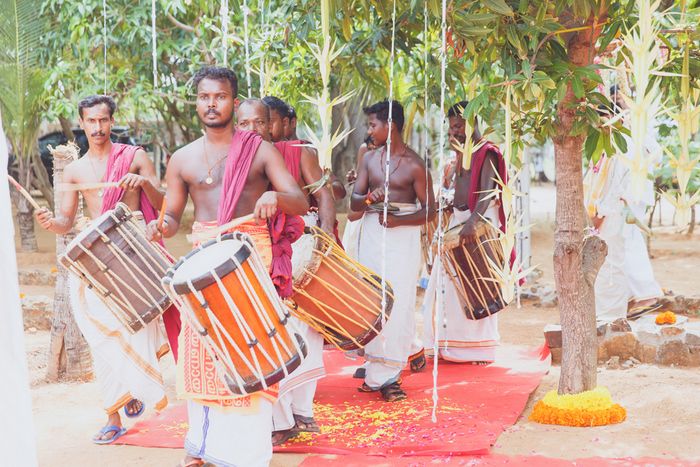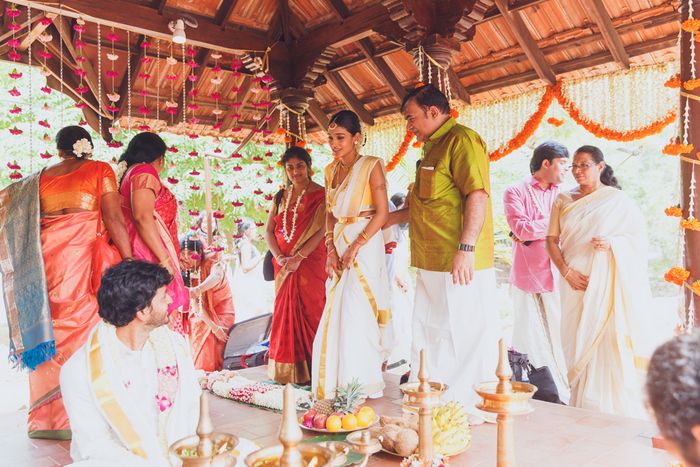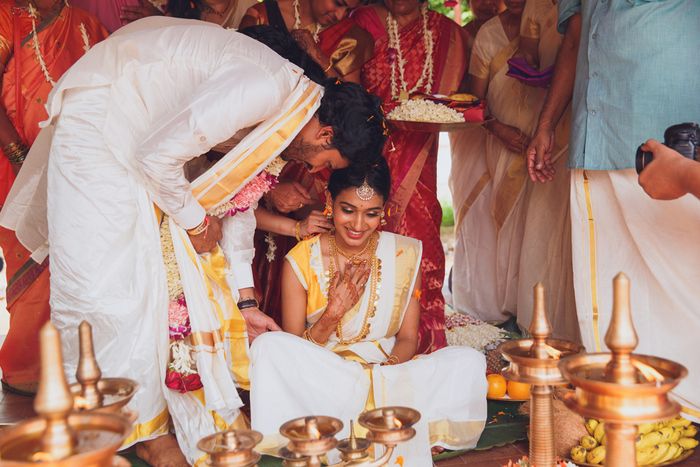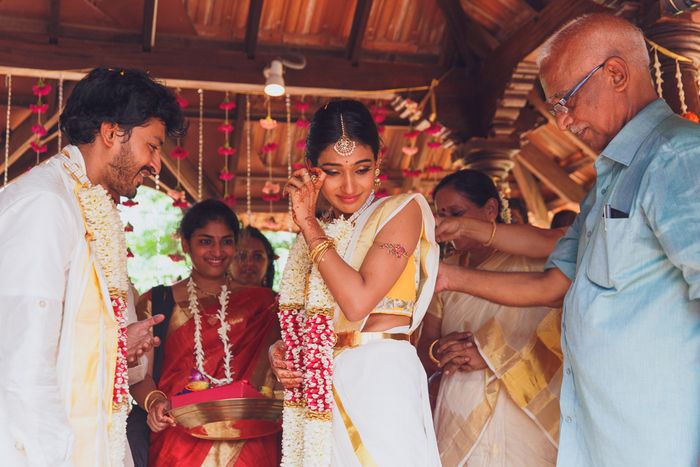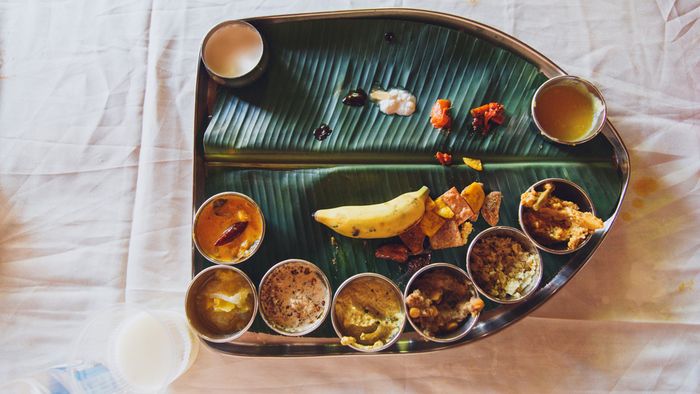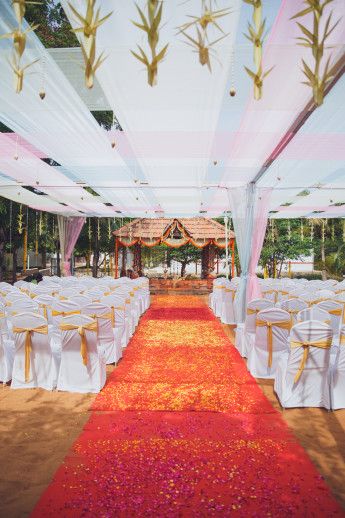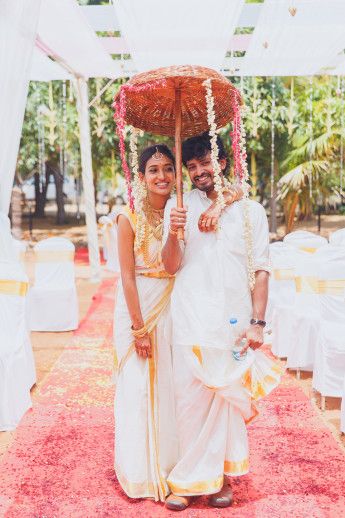 From The Bride:
"We wanted our
wedding
to be fuss-free, elegant, and filled with positivity. It helped that we found a piece of Kerala in Chennai in the form of the beautiful heritage museum of Dakshin Chitra which does a tremendous job of preserving the art and architecture of the four southern states of India. 
The authentic homes in a regional vernacular style are purchased, taken down, transported and reconstructed by artisans (Stapathis) of the regions from where the houses originated. Our mandapam was an existing traditional tharvaad structure" says Anvitha.
"We got married on a sunny morning in September, without a priest or pandit. I belong to a Nair family, which is 
matrilineal, hence, the

wedding

was conducted by our elders and the sacred thread (mangalsutra) was administered by my paternal grandmother. This made the atmosphere on the mandapam so much more joyous and comfortable for us. 
We added a dress code for the
wedding
. All the women were to wear the traditional white and gold cotton-silk Kerala sarees, and the men all wore mundus. It was a delight to see all my bridesmaids glow in this simple attire" adds Anvitha.
"We didn't have any
wedding
planners, it was planned completely by myself and my father. My father and I share similar taste, so it was not hard to convince him for my choice of venue and the fact that I wanted our
wedding 
list to be limited to only 150 of our near and dear family/friends.  My best friend, Ranjani was also instrumental in making this happen. I couldn't have done it without her support and her enthusiasm, right from the beginning of my engagement till the end of the
wedding
festivities. I was never stressed out any point of time or channeled any bridezilla mode. I just made it a point to spend as much time with my parents as I could weeks before the big day, as I knew, this time wouldn't come back after I had to move to another city with my husband. 
Our decorator, Nachiappan helped out with adding to the feel by creating a colour spectrum that matched the Keralite aesthetic perfectly, replete with thoranams (plantain flowers), kuthu 
vilakku (brass oil lamps) tuberoses and urlis (brass pots).  Special mention to Mrs. Rina Aunty who provided with us her gorgeous brass collection" explains Anvitha happily. 
"My trousseau shopping in Chennai was a special time, because I got to really bond with my mother during these outings. She took leave from her work for an entire week and we would really work an appetite after all the choices and then enjoy a good meal/ gorge on some ice-cream together after every trip to the tailors and gush like little girls about all the lovely things we were lucky to find. My makeup artist understood my surprising request of going extremely minimal. I wanted a soft brown/bronze smoky eye with a nude peach lipstick, and she gave me exactly that. In fact, she finished my makeup
in 20 minutes
flat. I got to sleep an hour extra because of that. Even my father who loathes any kind of facepaint was pleasantly surprised when he saw me" laughs Anvitha.