#Trending: Bamboo Mandaps That Are Not Only Eco-Friendly, But Fancy Too!
BY Sakshi | 25 Jul, 2019 | 6510 views | 3 min read
So people usually don't relate something eco-friendly or green to being or looking fancy, which is, let's be honest a problem with Indian weddings these days. But here is something which not only looks like a million bucks, but is environmentally friendly too! We recently featured Pooja and Rahul's wedding in Jim Corbett, which had a very interesting mandap- which, on closer inspection we realised, was made of bamboo! So we decided to get in touch with the planners, The Wedding Planning Company★ 5 to tell us more!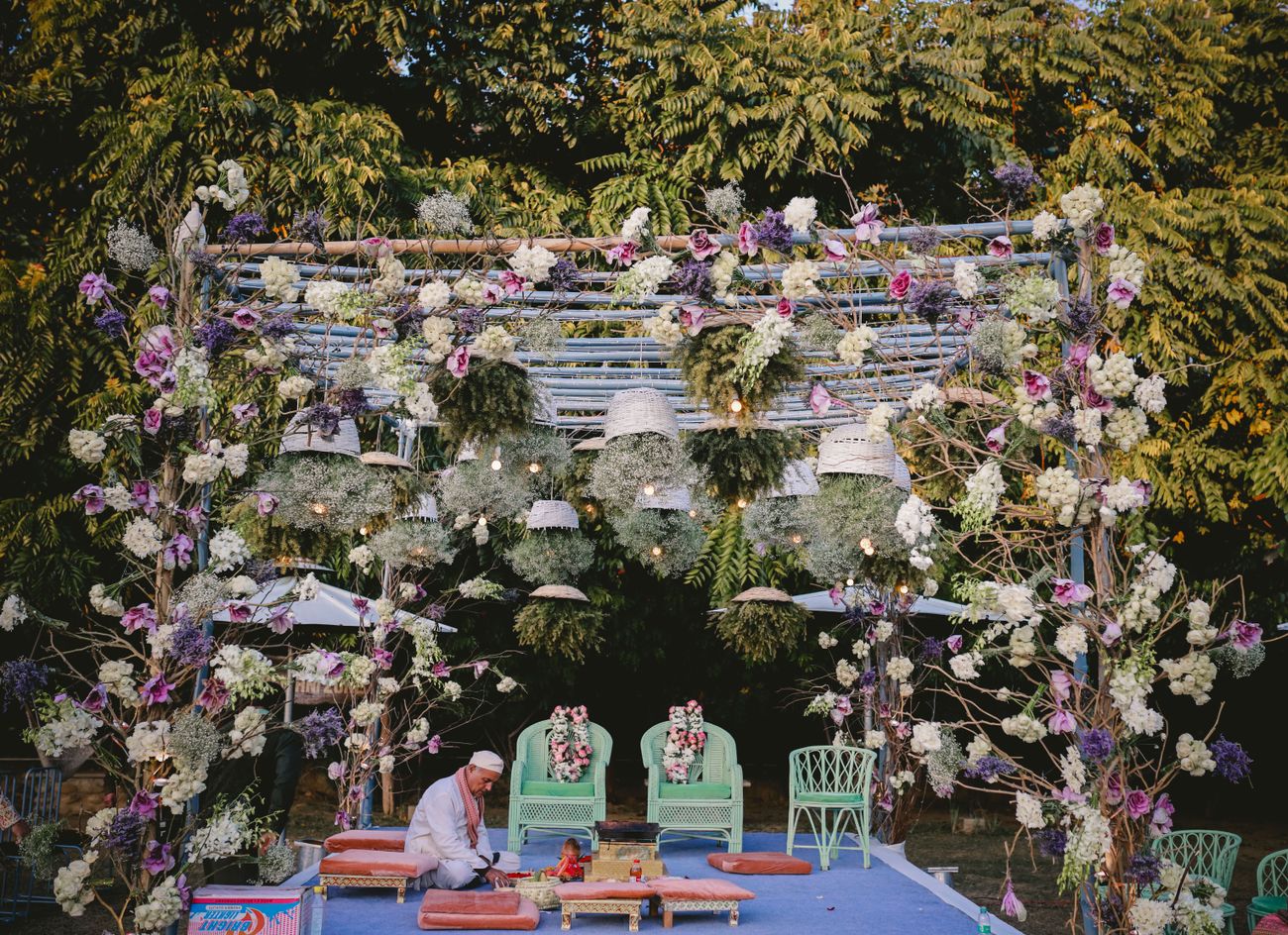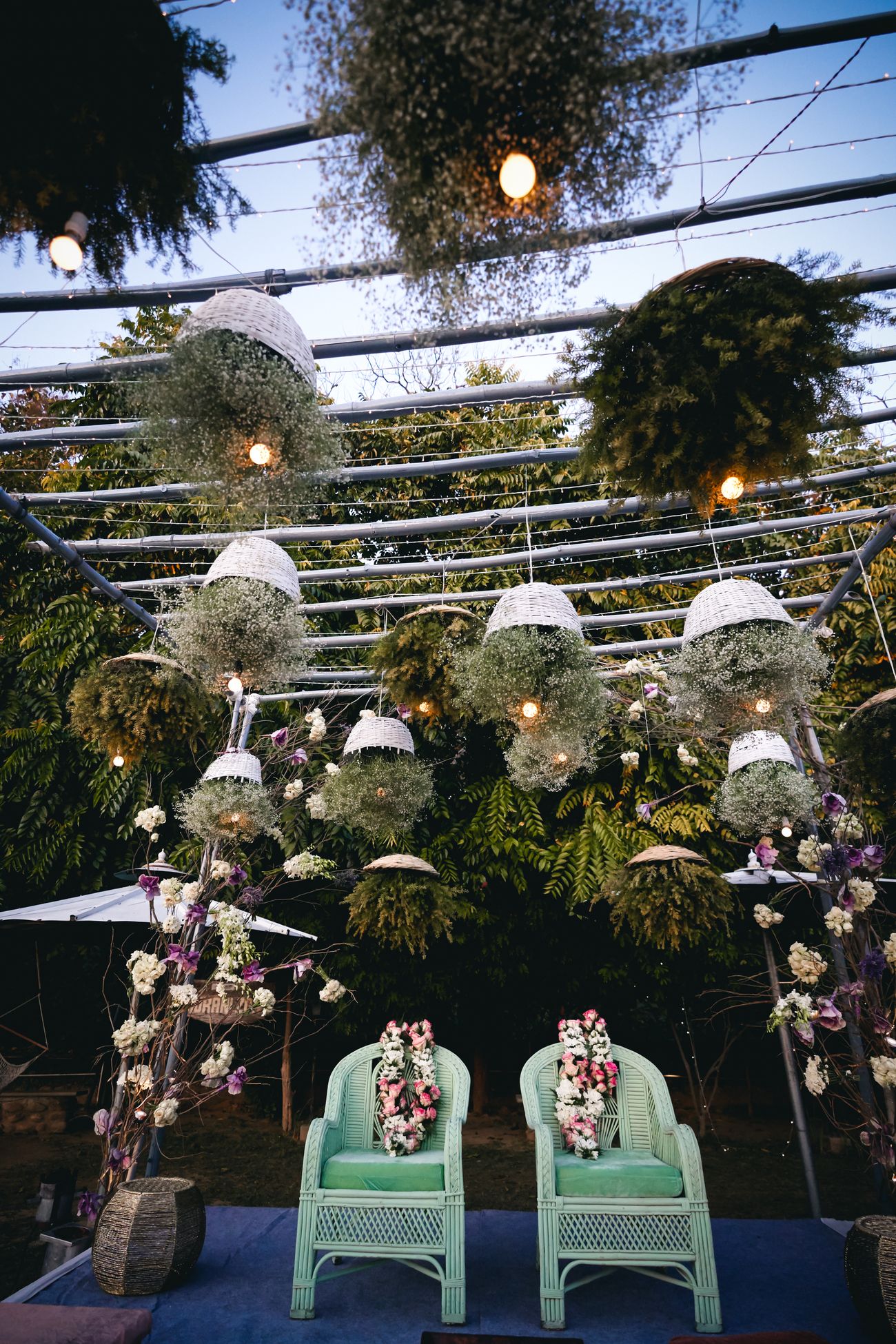 "We all have been talking about Green Weddings. From this year onward TWPC has made a very conscious effort to incorporate as many eco-friendly elements in weddings as possible. We have been thinking of doing this for a long time but the challenge was always to make eco-friendly look fancy! Our bamboo mandap is our answer to eco-friendly & fancy."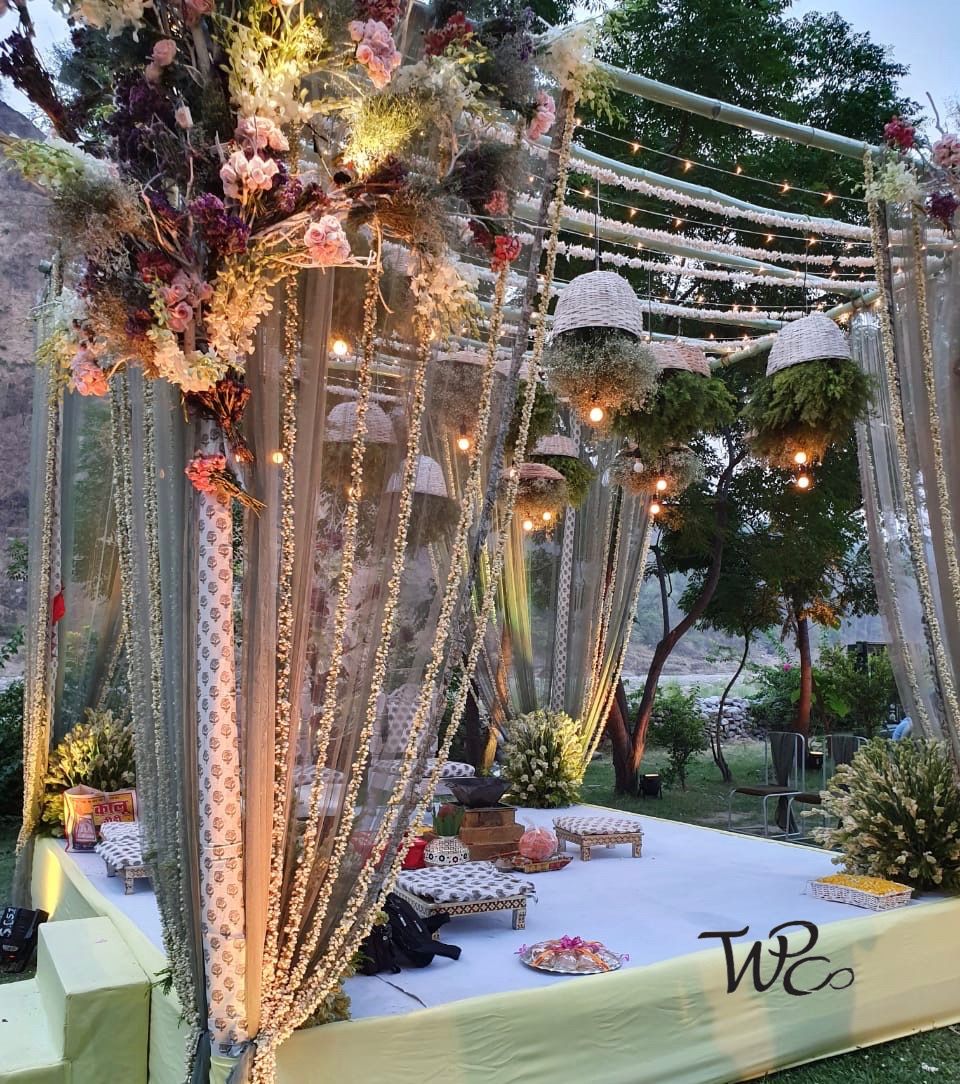 "When we started our research on items available near Jim Corbett & surrounding areas that can be used for wedding décor, the most commonly available were bamboos. Bamboo grows in abundance in the vicinity and we observed many local craftsmen using it to make various products like like baskets, mats, coasters, decorative items etc.. This is when the idea struck! Our Founder and Creative Director Kamakshi Kothiwal is a nature lover and came with the idea of creating a Mandap totally out of bamboos!"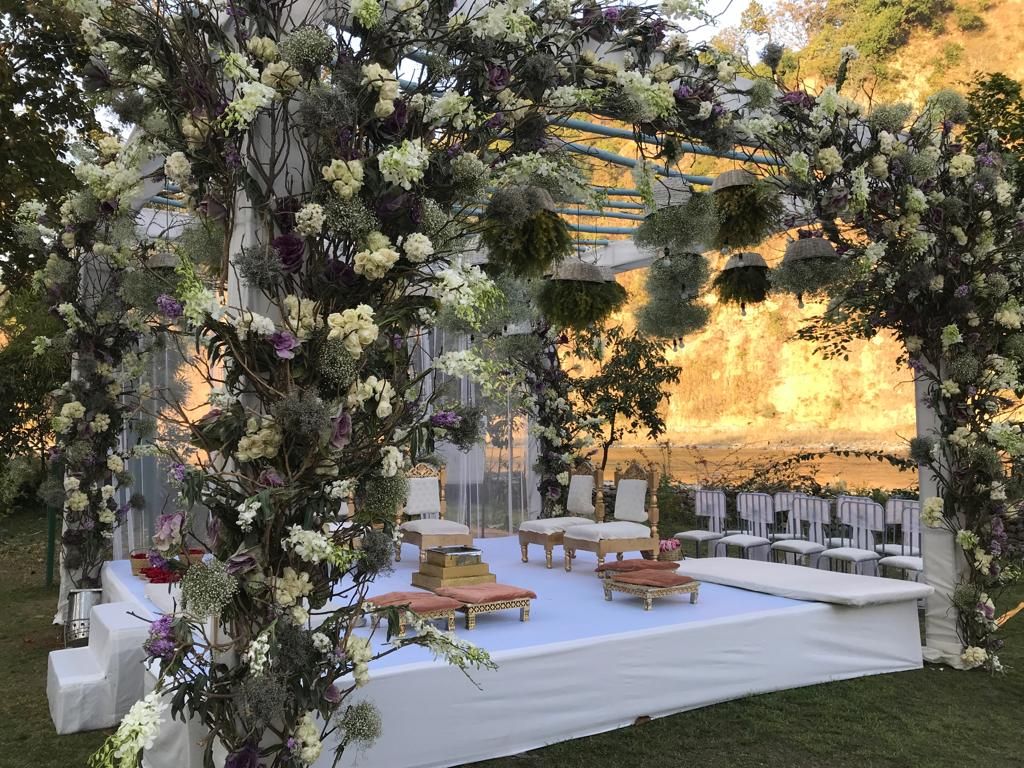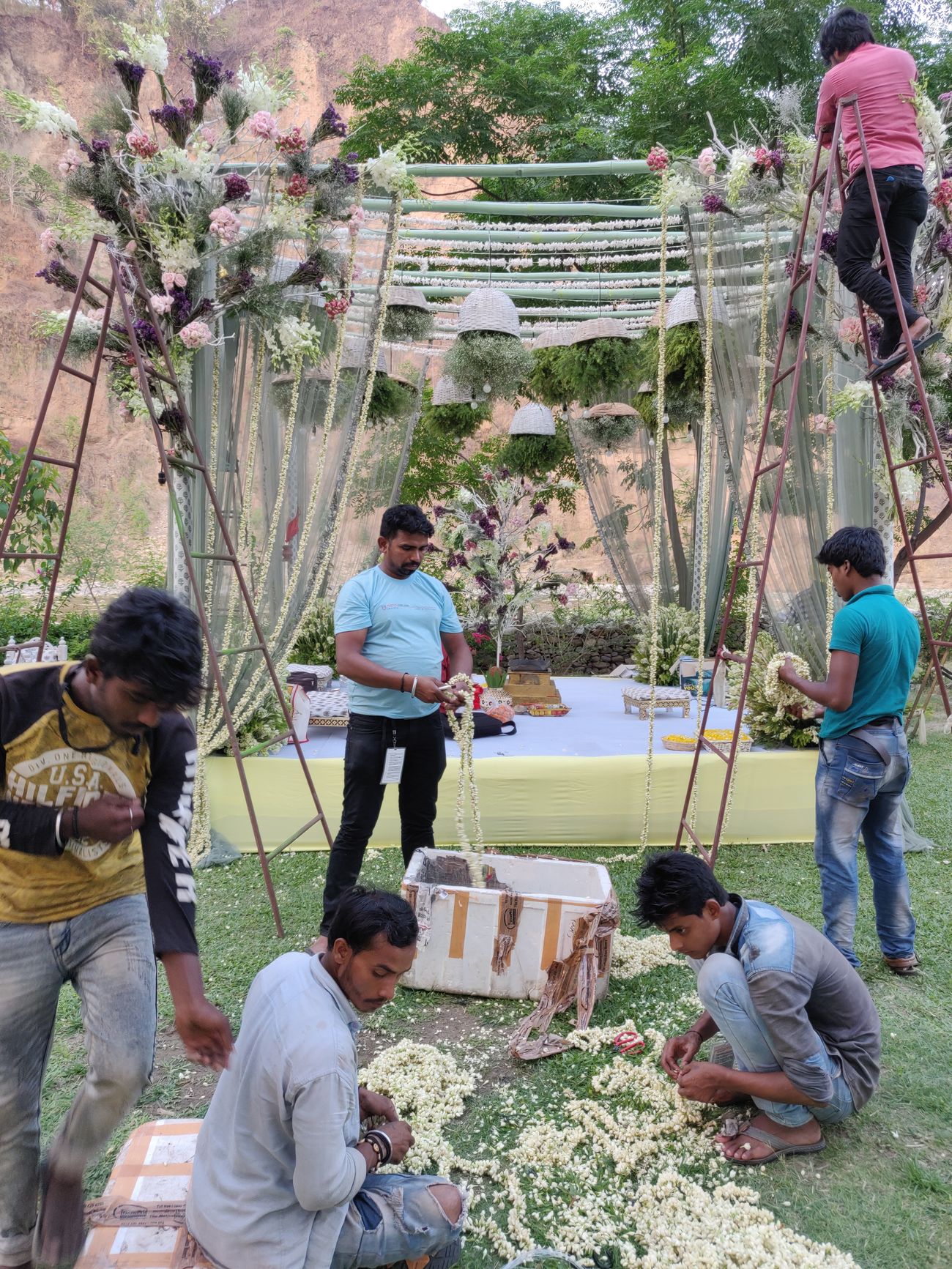 "To add a more quirky touch she suggested we paint the bamboos as per the color theme of the events. So recently for a Summer Wedding we painted the bamboos olive green! The bamboos and baskets are both eco-friendly & can be reused. This pink mandap was our first attempt at a bamboo mandap! Our initial design did not have the baskets with flowers and green leaves but as we set us the mandap, Kamakshi felt we should add some lighting elements on top to illuminate the mandap. Thus, came the idea of adding floral baskets with bulbs hanging inside them. The friendly corner paan wala who was supplying some paan pattas for the Puja ceremony came handy! We bought the baskets from him, painted a few and left a few as is. Voila!! Here it was, our first bamboo mandap, cost effective, creative, and totally fresh! Since the first ones, we have made many variations of this mandap. Rustic, Traditional & Classy."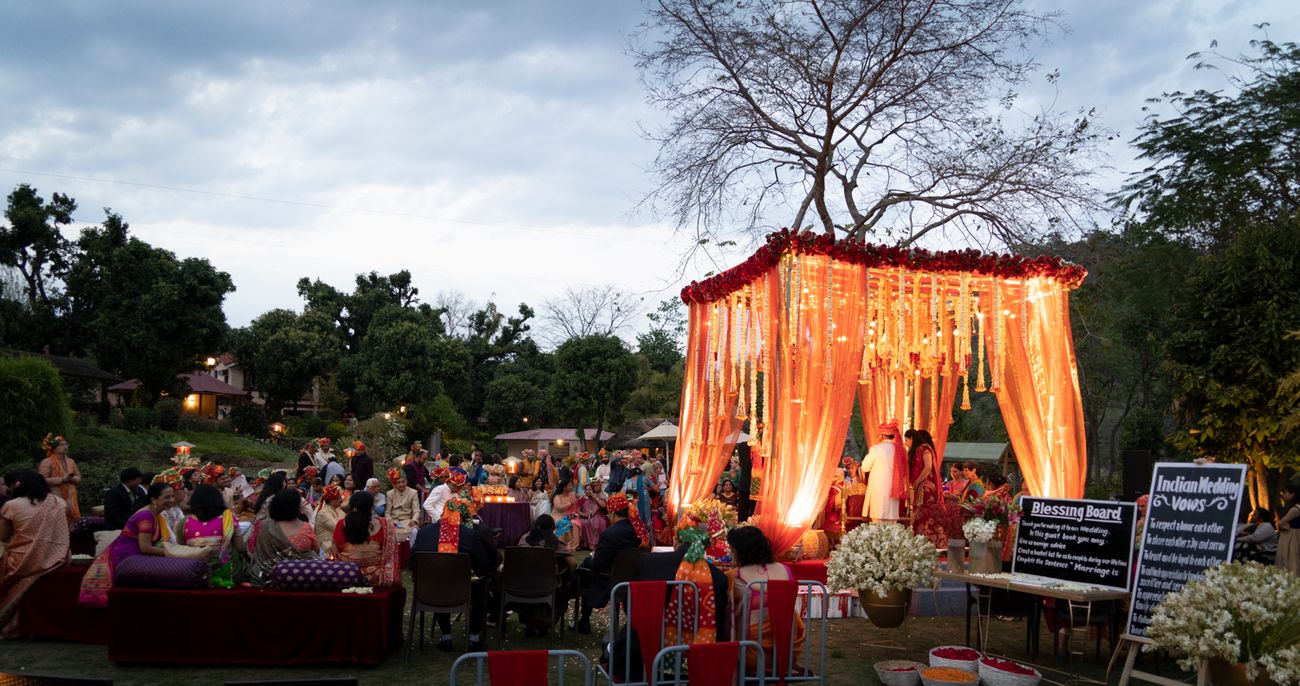 All featured mandaps designed and executed by The Wedding Planning Company★ 5 .