#Trending: Cobweb Decor? Is That A Thing Now?
BY Soha | 25 May, 2018 | 933 views | 2 min read
Don't tell us you don't spend minutes looking at pictures of happy couples and their elaborate wedding ceremonies, thinking how you'd do it when it's your time! Because we do it ALL THE TIME (It comes with the job!) But at WedMeGood, we don't just look. We gaze like hawks, zooming in and out on pictures to find out new trends for y'all! And here's something truly unique that we have found at this wedding shot by Cory Goldberg Images★ 5 !
Cobweb-inspired Decor
Now don't start rubbing your eyes; you read it right!
We found decor arrangements inspired by a spider's web on the WedMeGood app and we were as intrigued as you are right now!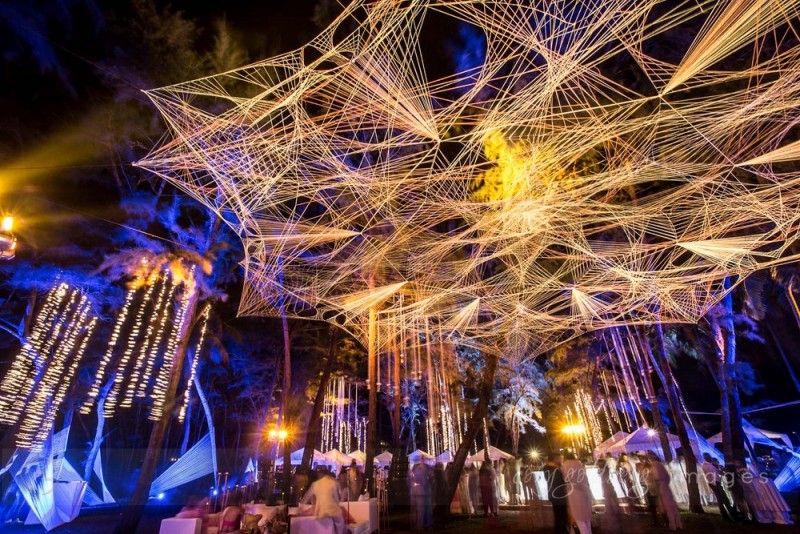 We came across a unique tent arrangement at Nishi and Akshat's wedding with the ceiling made to look like a cobweb. The venue for the ceremony, an open space between a cluster of trees was decorated with the intricately done design and made for a truly unique sight! Also notice how the yellow lights are making it more dramatic! What do you think, spooky or aesthetic?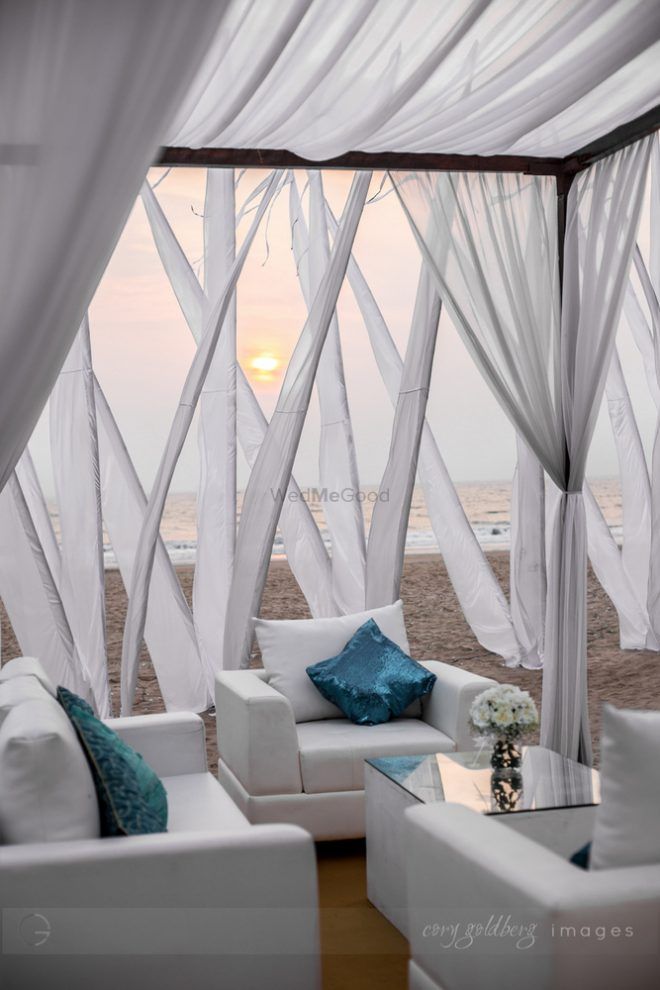 The wedding also had airy curtain arrangements that looked somewhat similar to an entangled web, but in no way dingy!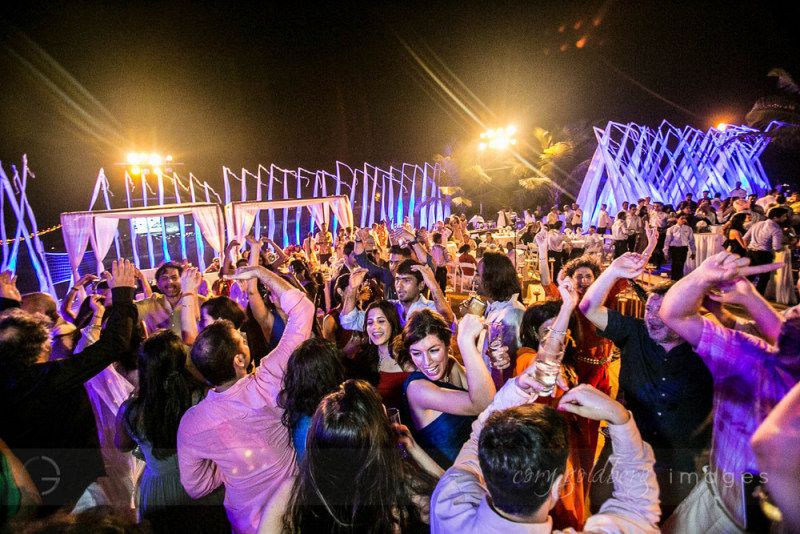 Cobwebs are essentially synonymous with Halloween but this couple made a truly unique choice by incorporating the design in their wedding decor.
When new ideas come up for 2018 weddings, we are the first ones to celebrate! But we leave the final choice to you.
Tell us what you think about this new cobweb decor! Hit show, or no show?