#Trending - Embroidered Masks For Mehendi Favours
BY Garvita | 21 Nov, 2020 | 1433 views | 2 min read
Honestly, it has been months since we are on a look out for a mehndi favour idea that is not only unique but also 'fits like a glove' with the new normal.
And you will definitely agree that potlis, gota jewellery or edible favours are not the ideal giveaway options in the COVID era, because these accessories are of limited use right now and with edibles you ought to prioritise utmost safety (which would require a lot of your time). So a big NAY !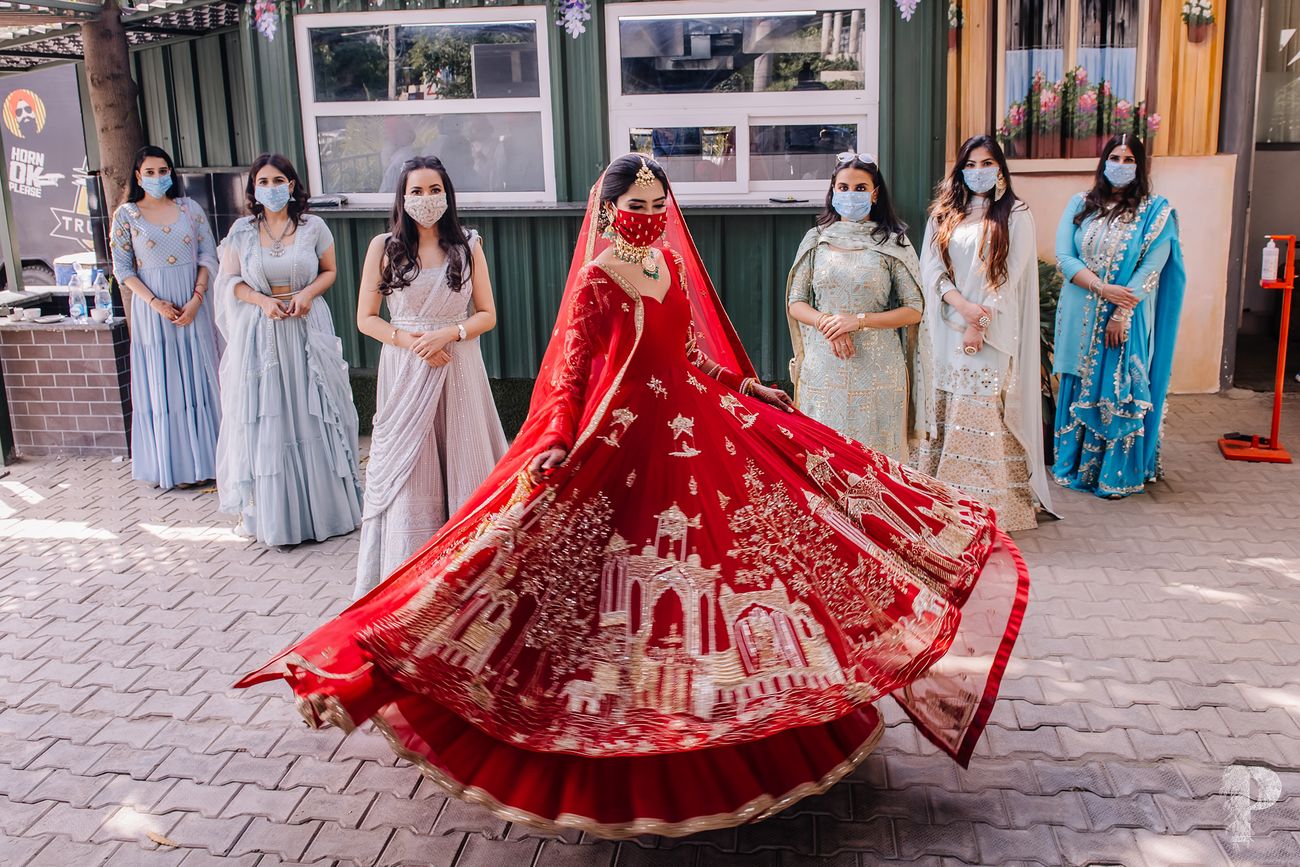 Image via Bhavdeep & Harkarandeep
But if not the good 'ol favors then what? Haha we'll obviously not suggest you to handover sanitisers but our idea is somewhere on the same lines, that too, with a fashion quotient attached.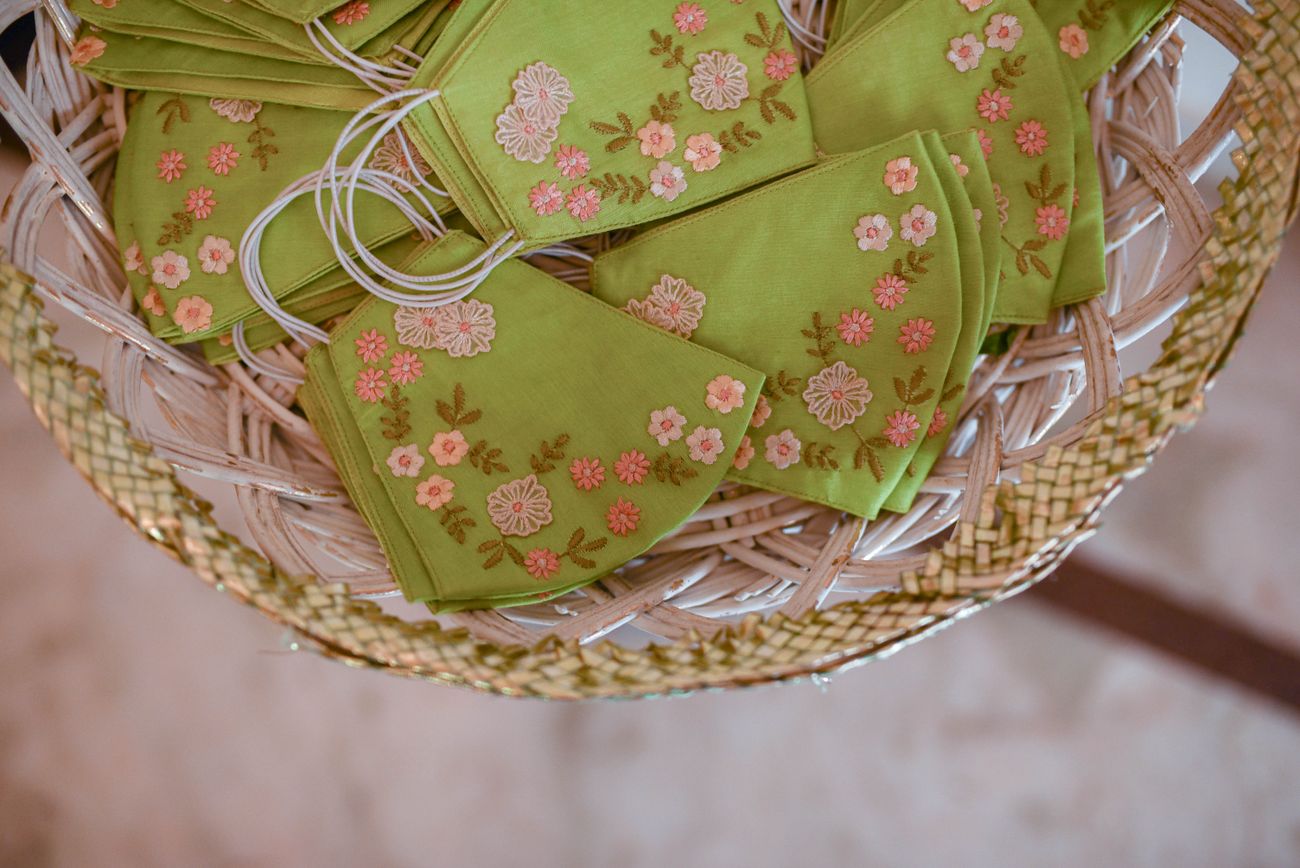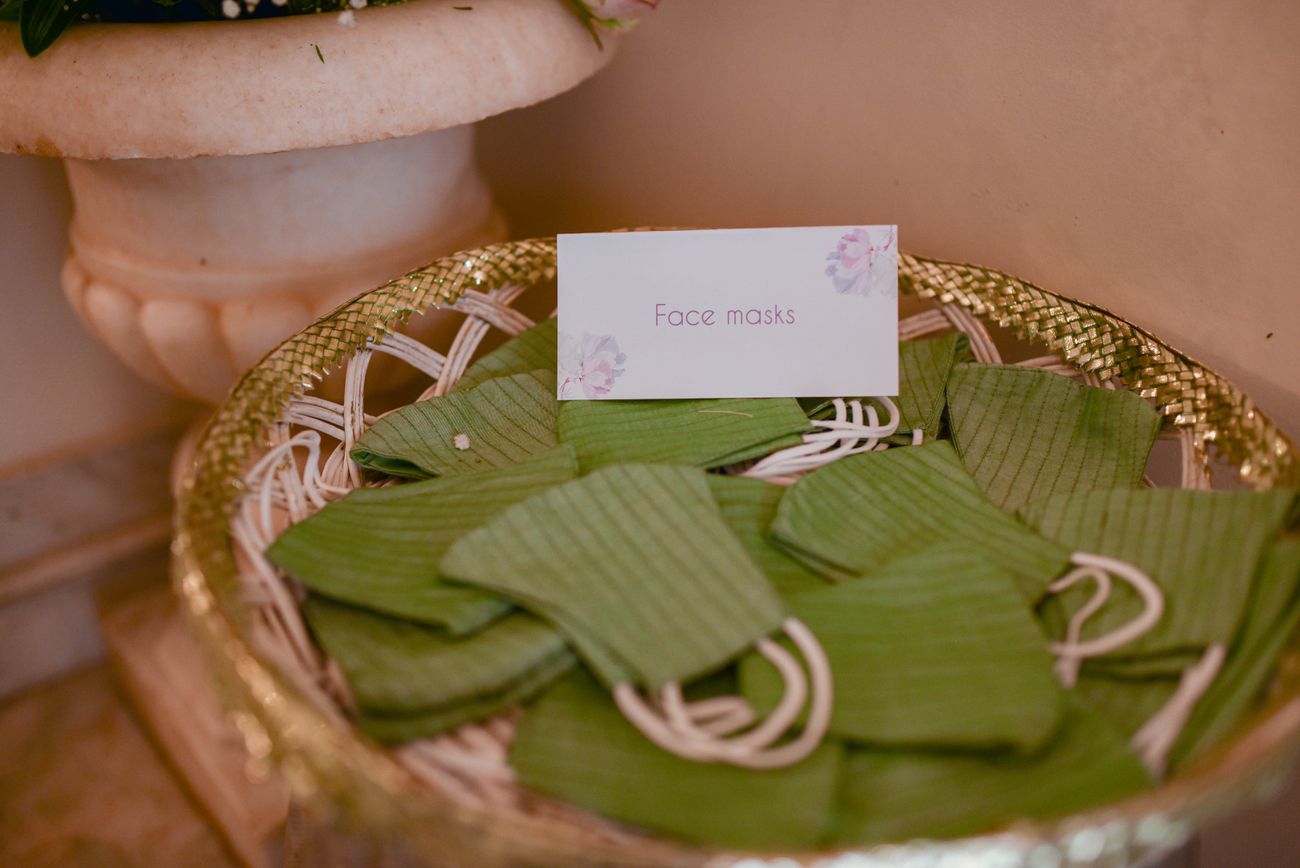 Images via Rana & Miheeka
We love how embroidered masks have taken over bridal fashion, through which the coronial brides get to ensure their safety 'with some sass'.
And guess what? You can handover these to your guests as mehndi favours too! Because..
A. This way you'll ensure every guest wears a mask to the ceremony
B. They're made from cloth, they're reusable (and a mask is a necessity in these tough times)
C. You've got plenty of options available online, hence limiting visit to a crowded market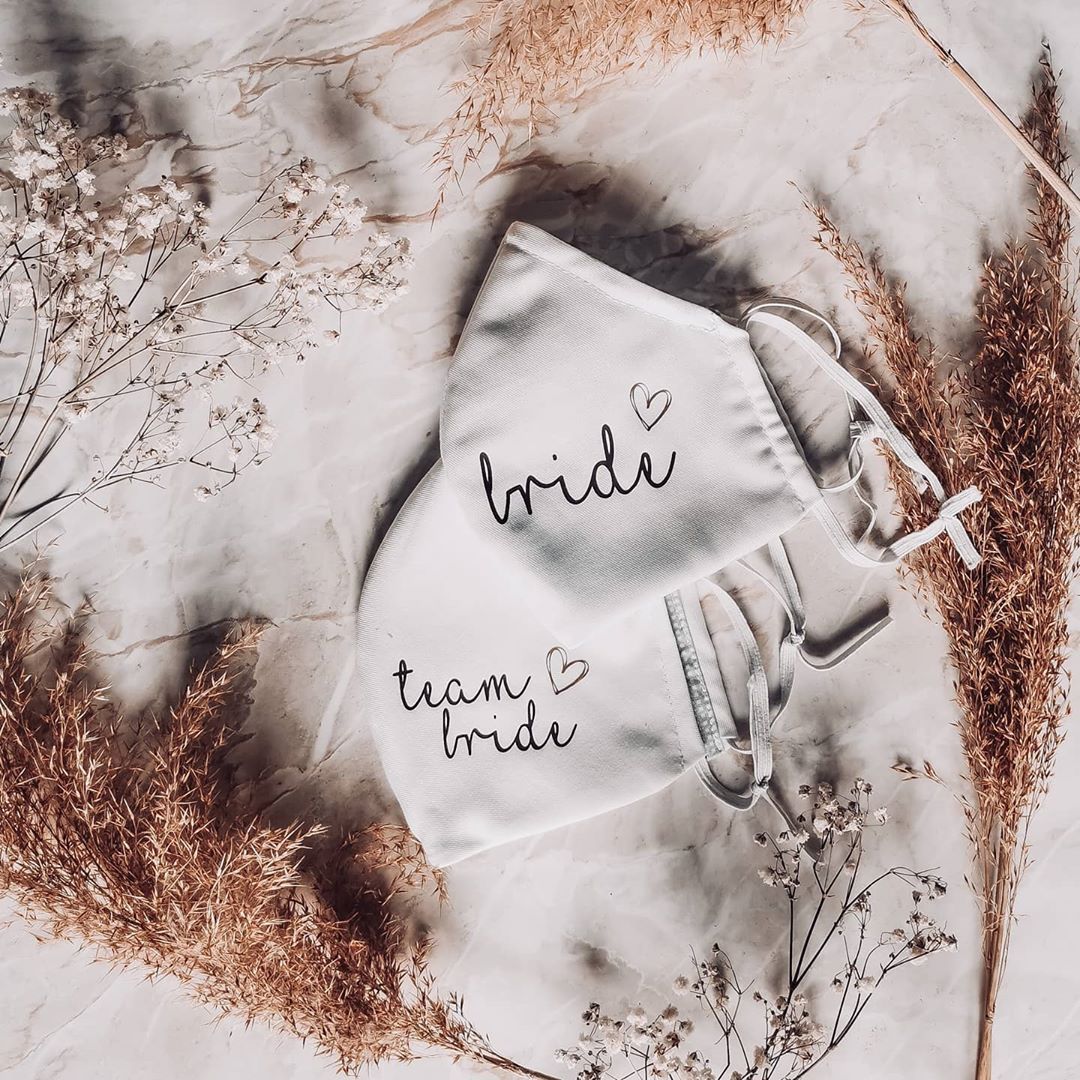 Image via lisa.sonti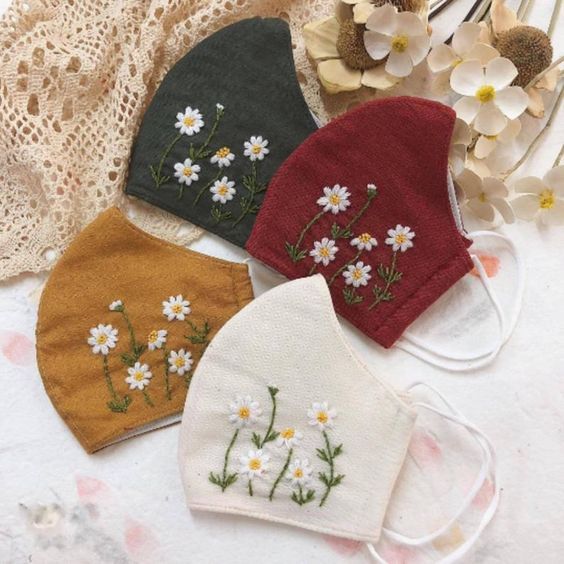 Image via Pinterest
We hope this idea helps you decide you perfect mehendi favor. If you're indeed, going for embroidered masks, we'll suggest you pick those made out of soft fabrics, are breathable & three-layered. Basically it should be preventive gear with a hint of fashion, and not the other way round. Let us know your thoughts?