#Trending: Fresh Floral Jaal Giving Off Enchanting Vibes!
BY The WMG Bride | 02 Mar, 2022 | 25380 views | 2 min read
We happened to feature a wedding in Delhi a few months back and this little trend first showed its face there. A nice fresh flower dupatta on the bride that took the place of regular dupatta. And the moment it went up on Instagram, it went viral!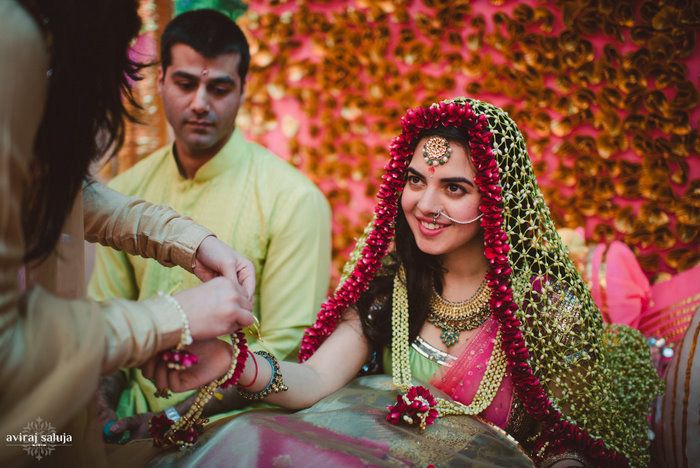 Image via Aviraj Saluja
What's this floral dupatta all about?
A class act, the dupatta was entirely made out of flowers, basically mallipoo or jasmine buds. A border was made with other flowers but this one had so much sass. It's easy to ask your florist to make and it sure does make your pictures look amazing.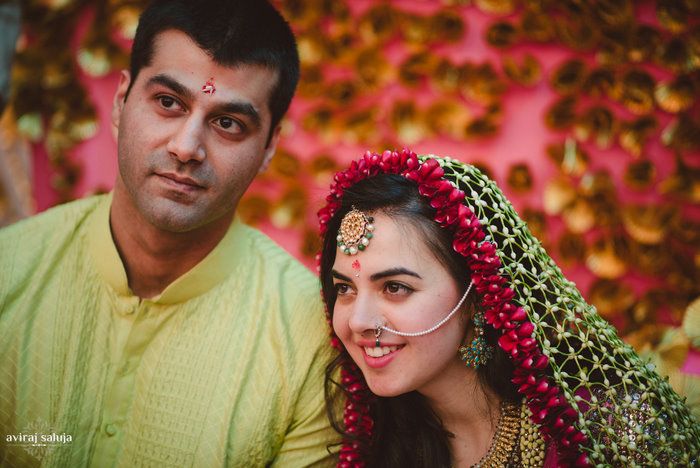 Image via Aviraj Saluja
Image via Anoo Flower Jewellery★ 5
Is it easily available?
It's made on special order! We've seen that there are some customised places online that do take orders for this: Check Pellipoolajada★ 4.2 or Mallipoo. A picture a reference and they'll do it for you.
What's it made of?
Jasmine buds actually. They have the beautiful ability to knit themselves like a sheet and are not so heavy unlike other flowers so it's a great bet. Plus, it's Indian in every way and so so full of old-school charm.
Maharashtrian brides who wore a floral shela
Cannot stop admiring this fresh floral drape!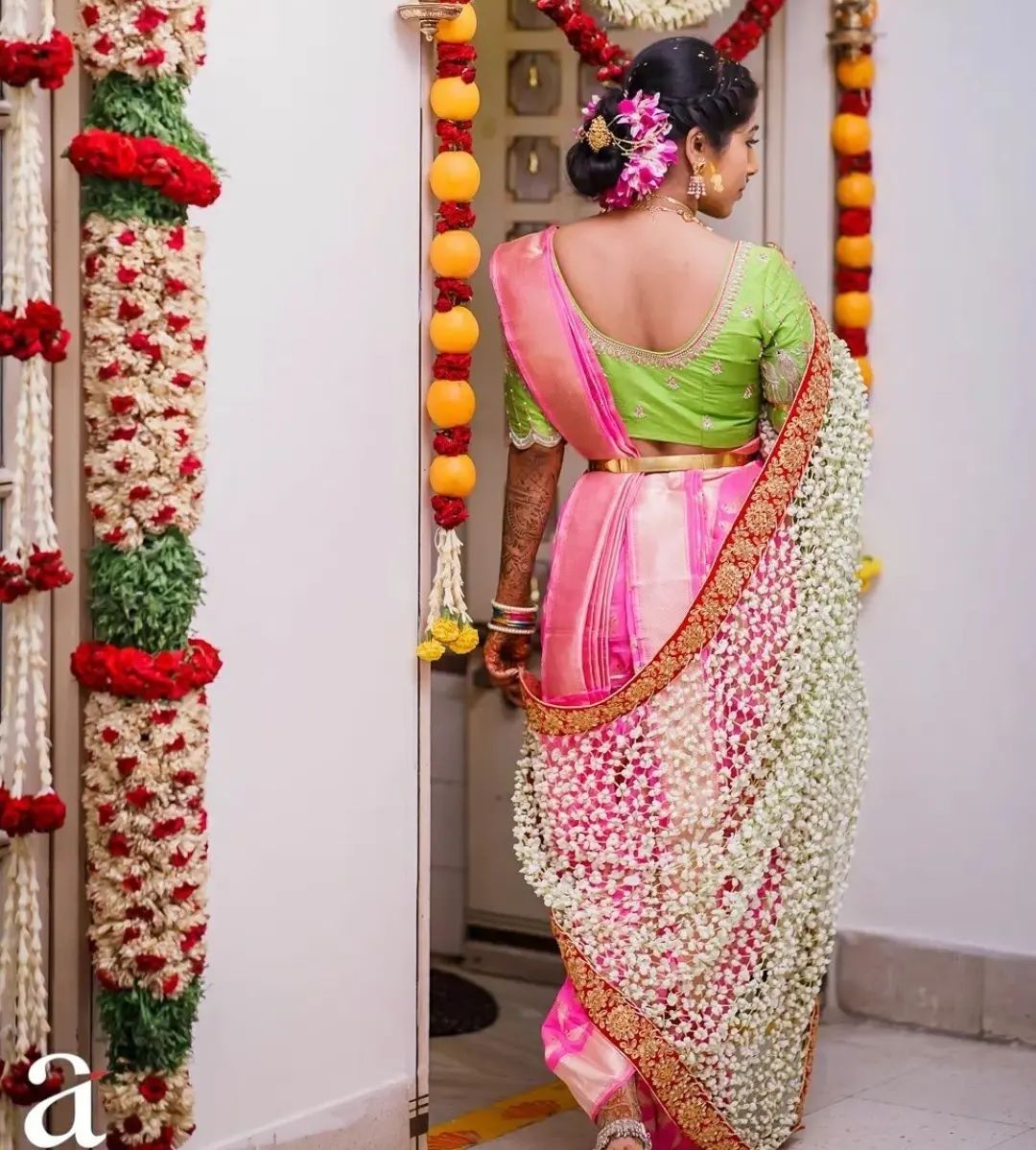 Image via Ashwin Kireet Photography
Did someone say 'Maharashtrian bridal look goals'?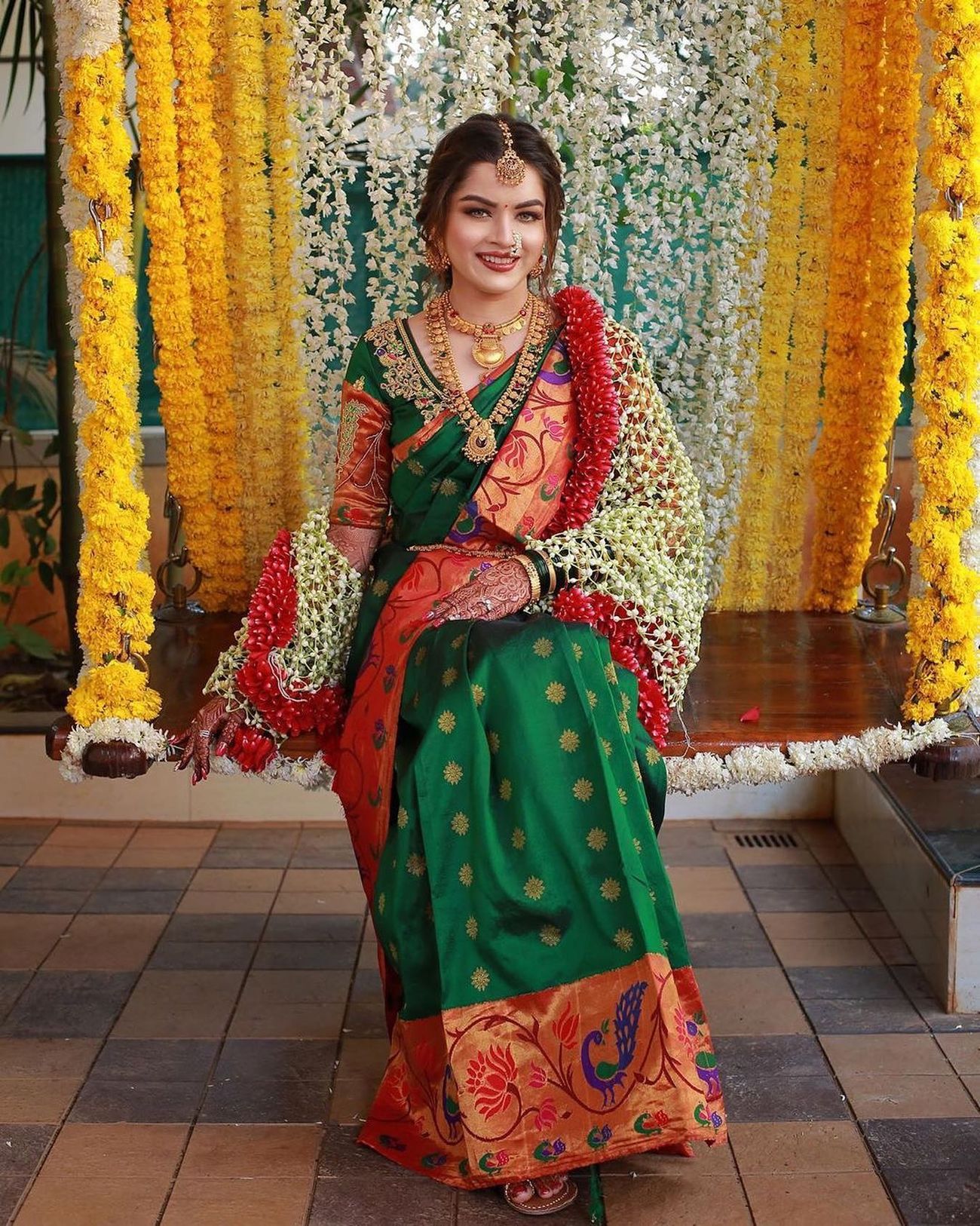 Image via Sapna Sherry
And this one which is super unique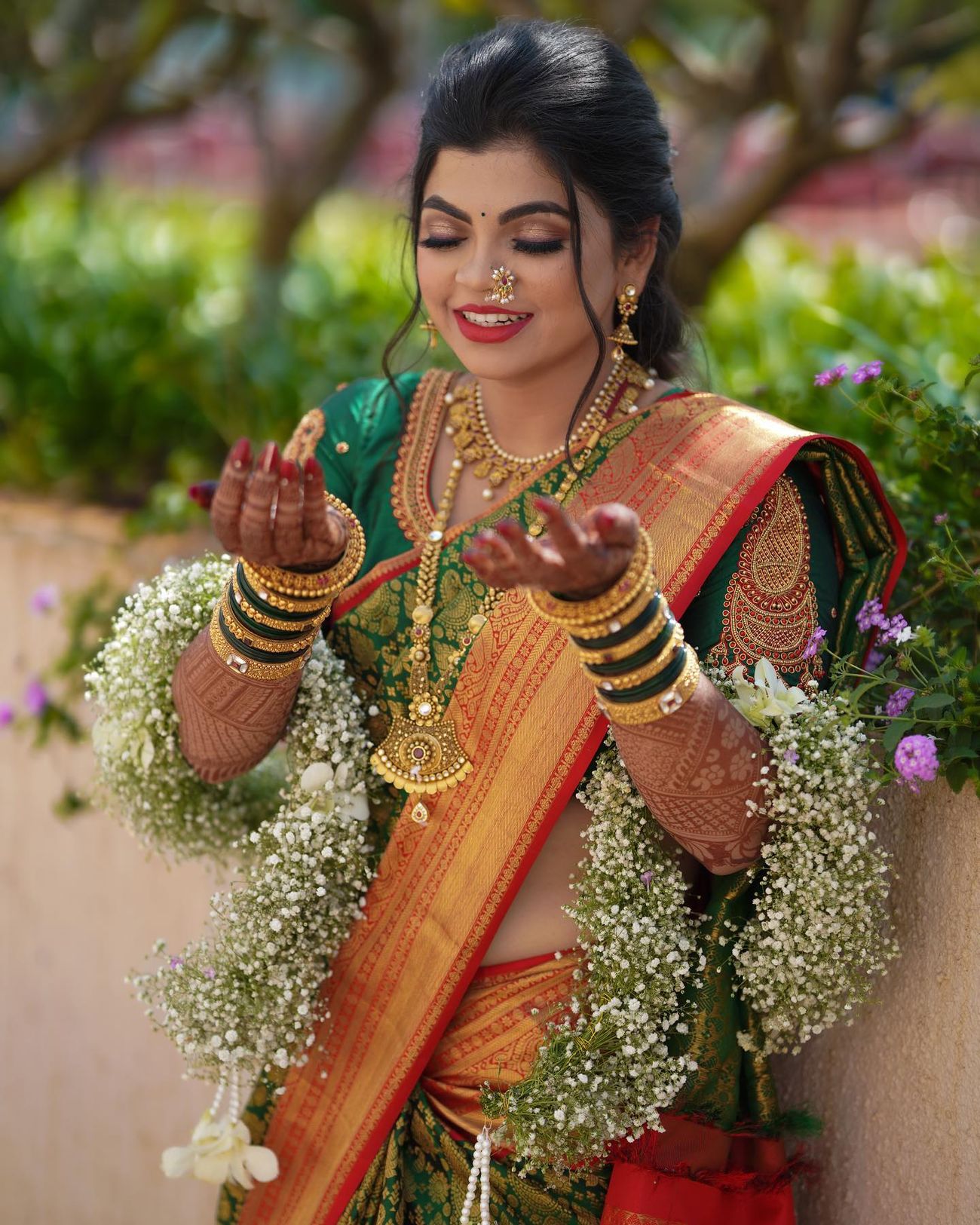 Image via Chander Sherry
Here's a sign to wear a floral jaal for the engagement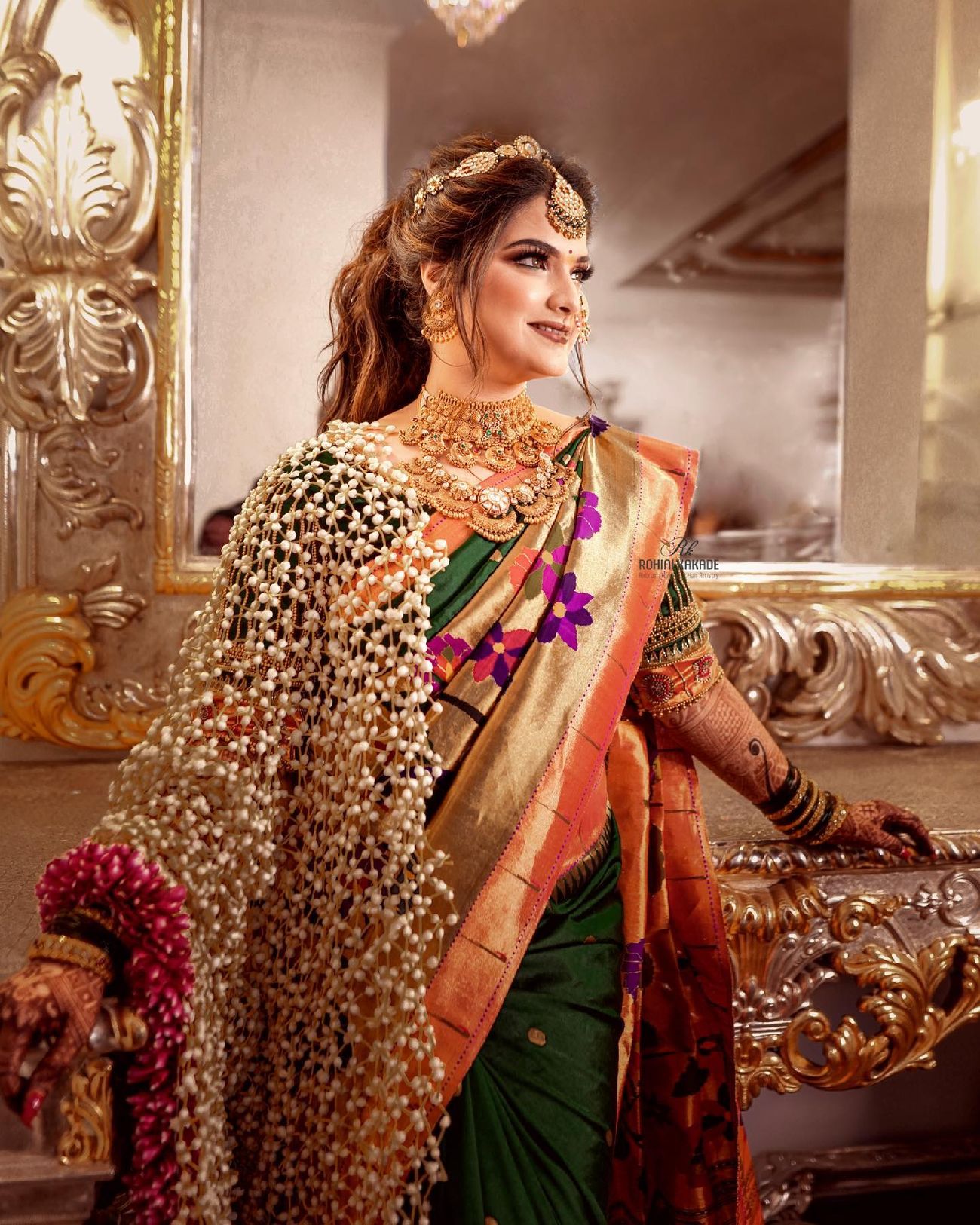 Image via Rohini Kakade Bridal Makeup Artist
An effortless way to add freshness to your look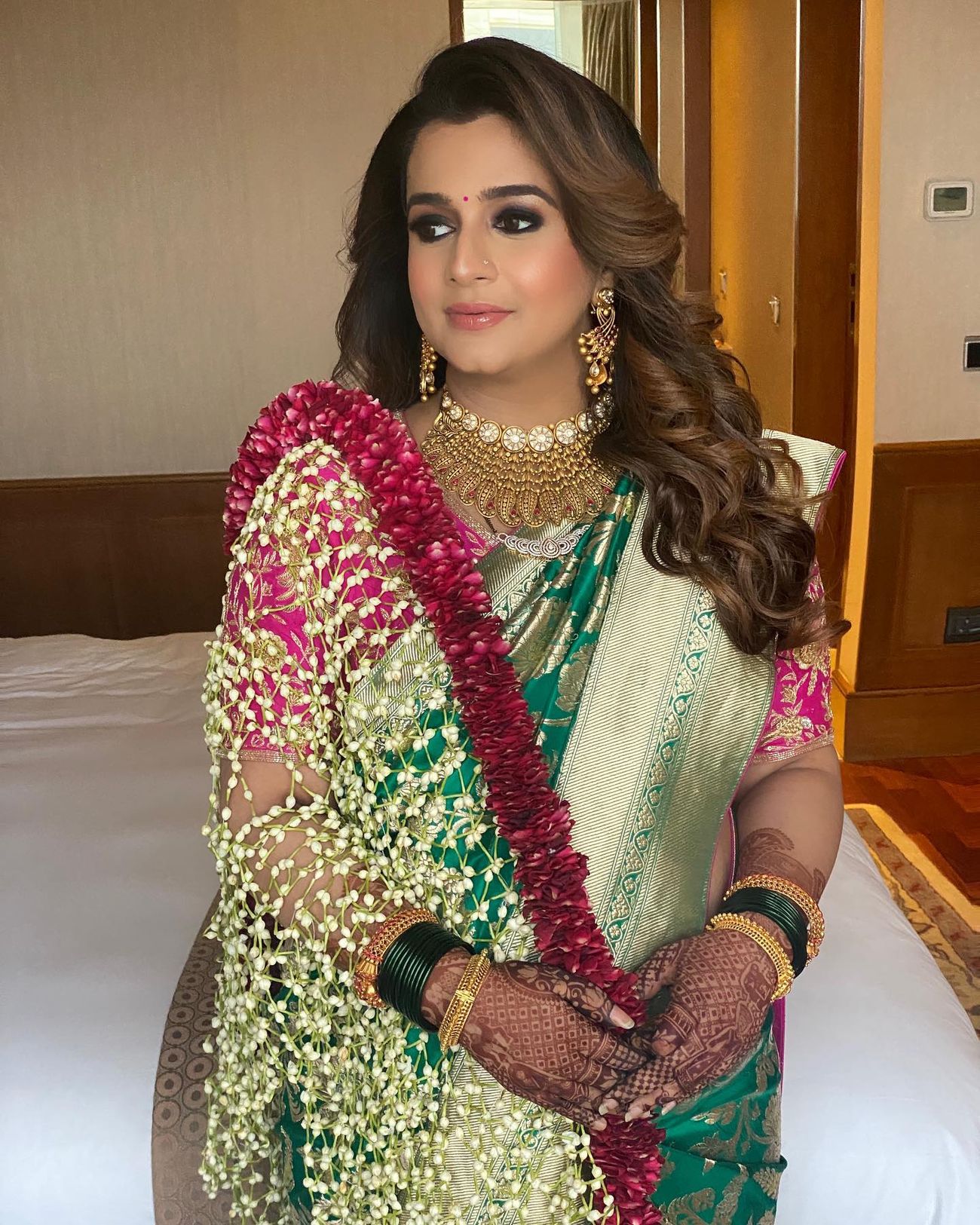 Image via Ritika Kadam
Like or love?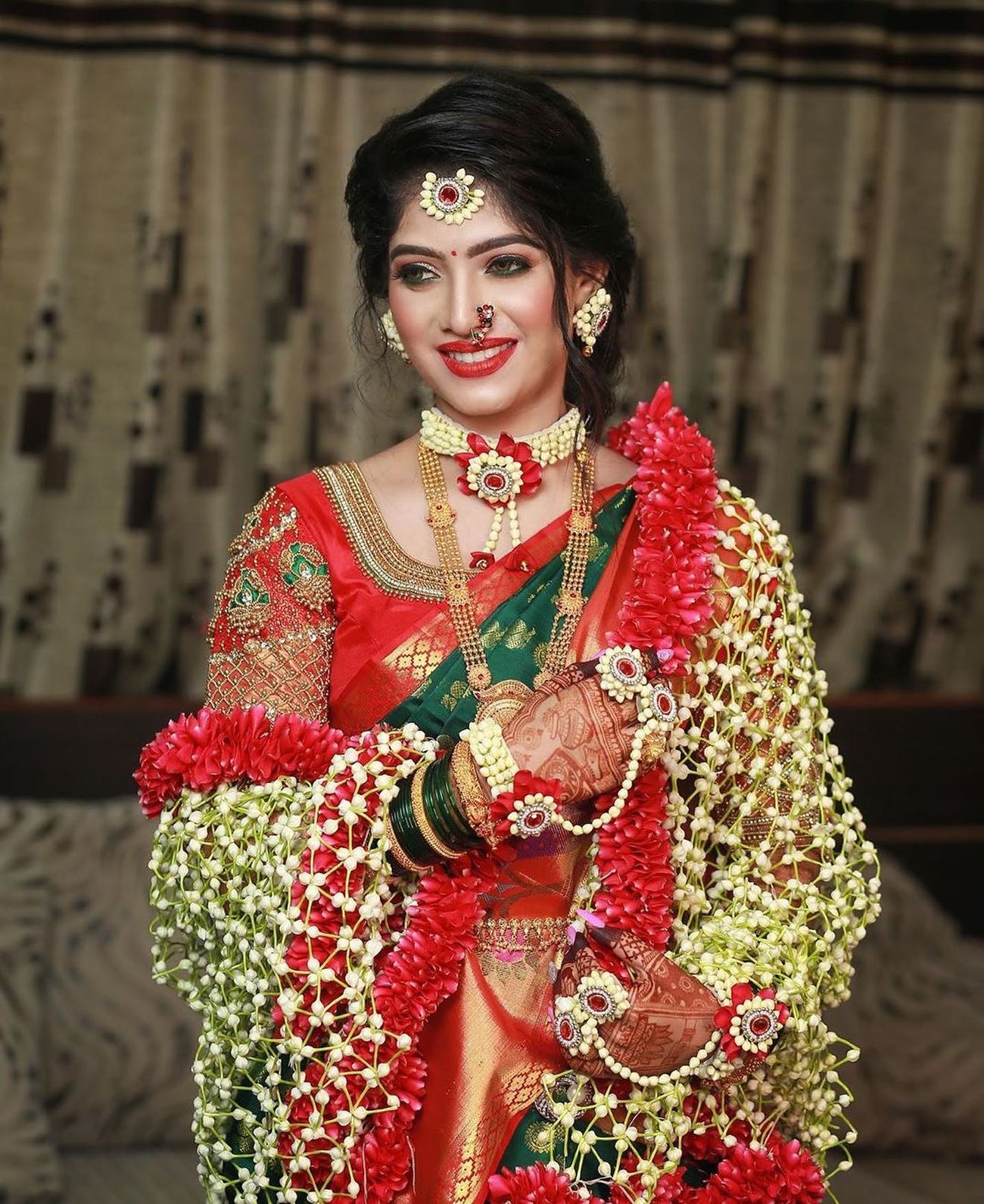 Image via Sapna Sherry
What other ways can I use the floral dupatta?
Telugu weddings have a purdah separating the bride and groom during the rituals so it can be used as a separator. You can also use it in your hair - as a bun or as a South-Indian hair braid. You can also use it as a phoolon ka chaddar or as a drape or a backdrop. So many endless possibilities!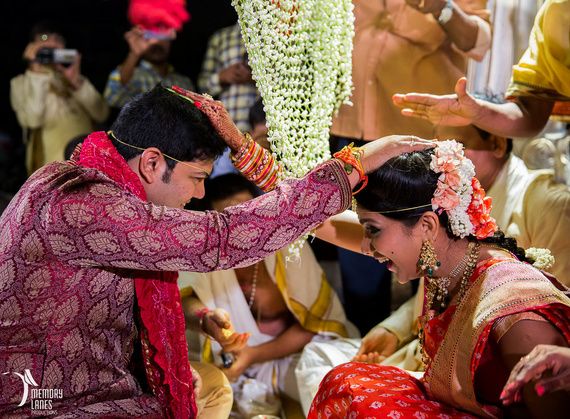 Image via Anishay & Shruti's Wedding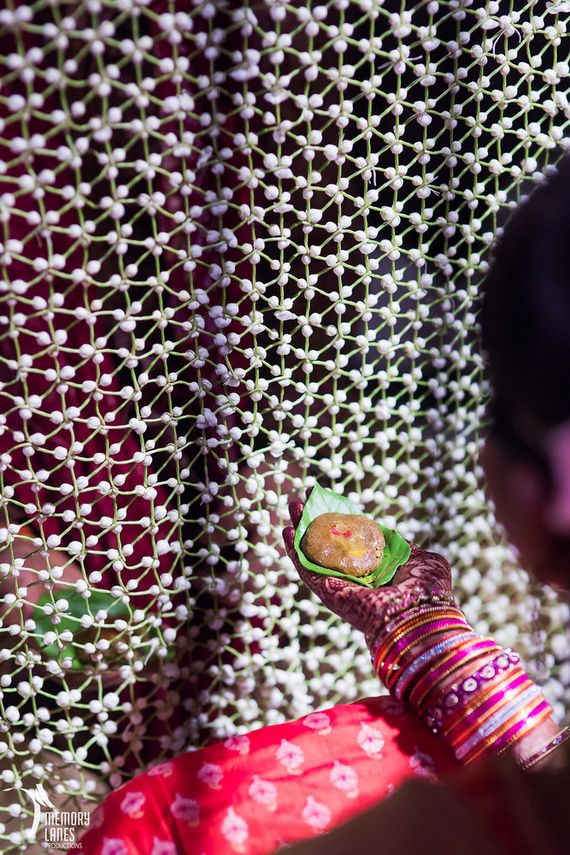 What do you think of the trend?