#Trending: Ikat Lehengas For Your Intimate Wedding
BY Garvita | 13 May, 2021 | 9829 views | 2 min read
We always thought intimate weddings are bound to be simple and sweet. But honestly, they have opened a whole new realm for brides to explore and experiment. From adding offbeat decor elements to donning unconventional outfits, our coronial brides have done it all.
If you're a bride who's planning her wedding outfits and love to play with prints and patterns, ikat lehengas are slowly crawling in & taking over the wedding trends. While they have been around for a while and are common with sarees, lehengas with Ikat prints add a blend of modern & traditional essence to the look. We love how Ikat prints are not just cool to look at, but are available in a lot of fabrics and silhouettes!
So, if you want your intimate wedding look to stand out you should really take the 'ikat' route. Take cues from these styles and get inspired
Obsessed with this sparkly ikat lehenga adorned with embellishments!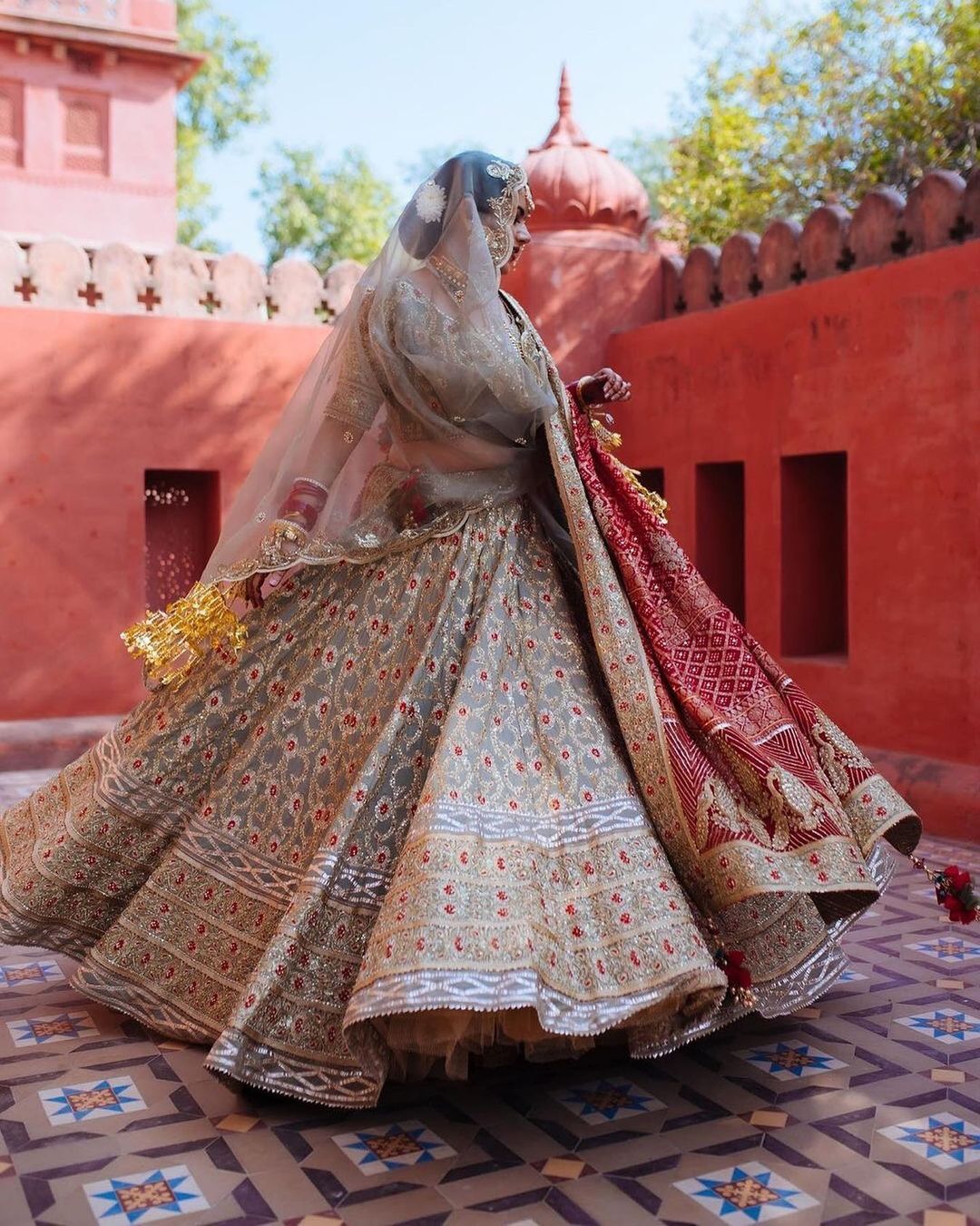 Image via Rimple and Harpreet Narula
This whimsical dark-hued Ikat lehenga is bound to leave you mesmerised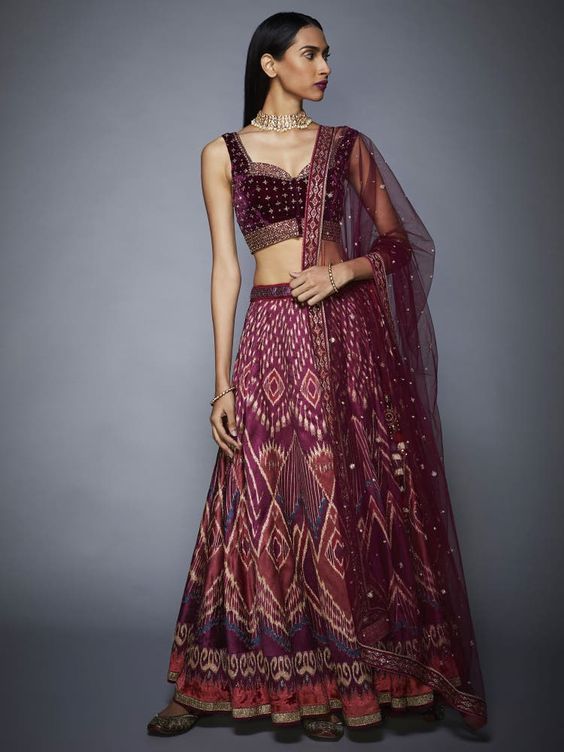 Image via Ritu Kumar
Brides looking for a vivid outfit, this ikat lehenga is what you need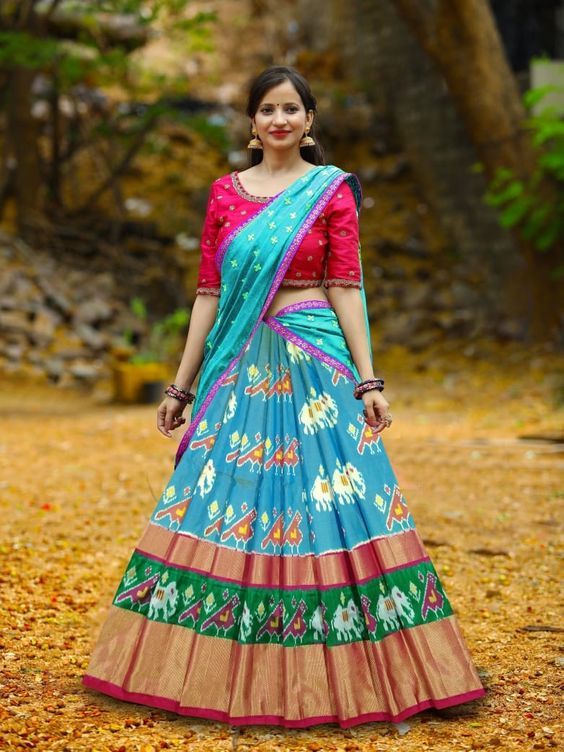 Image via Pinterest
And this off-white beauty is perfect for an at-home wedding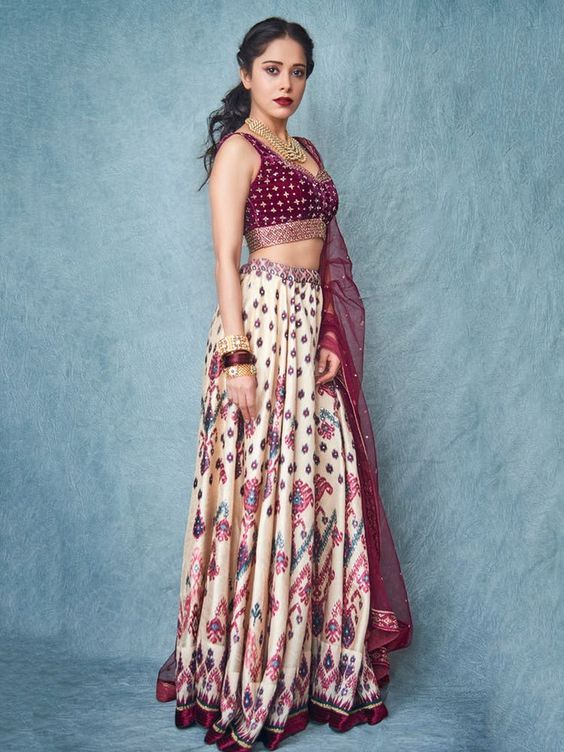 Image via Ritu Kumar
In case you wish to indulge in 'em blues!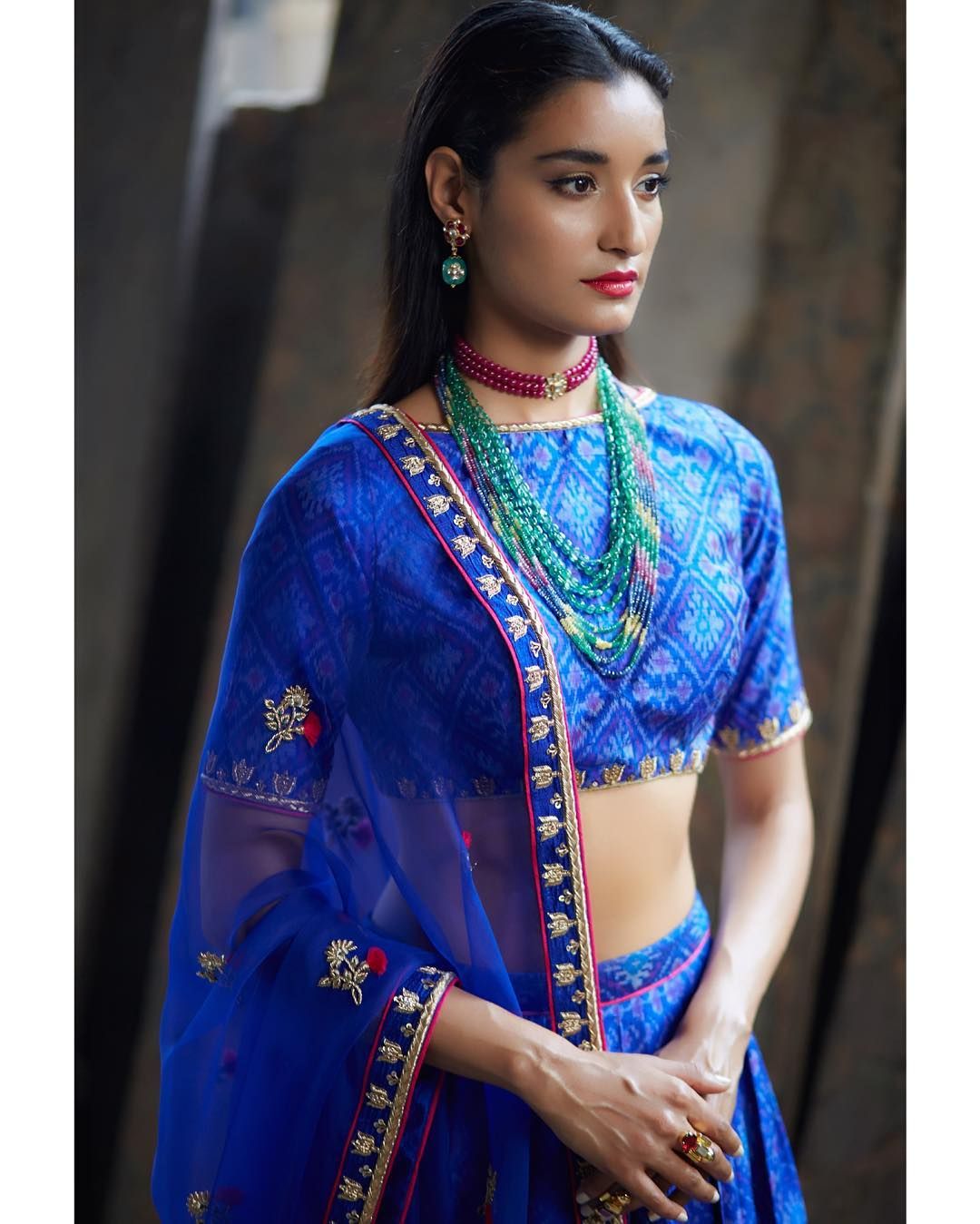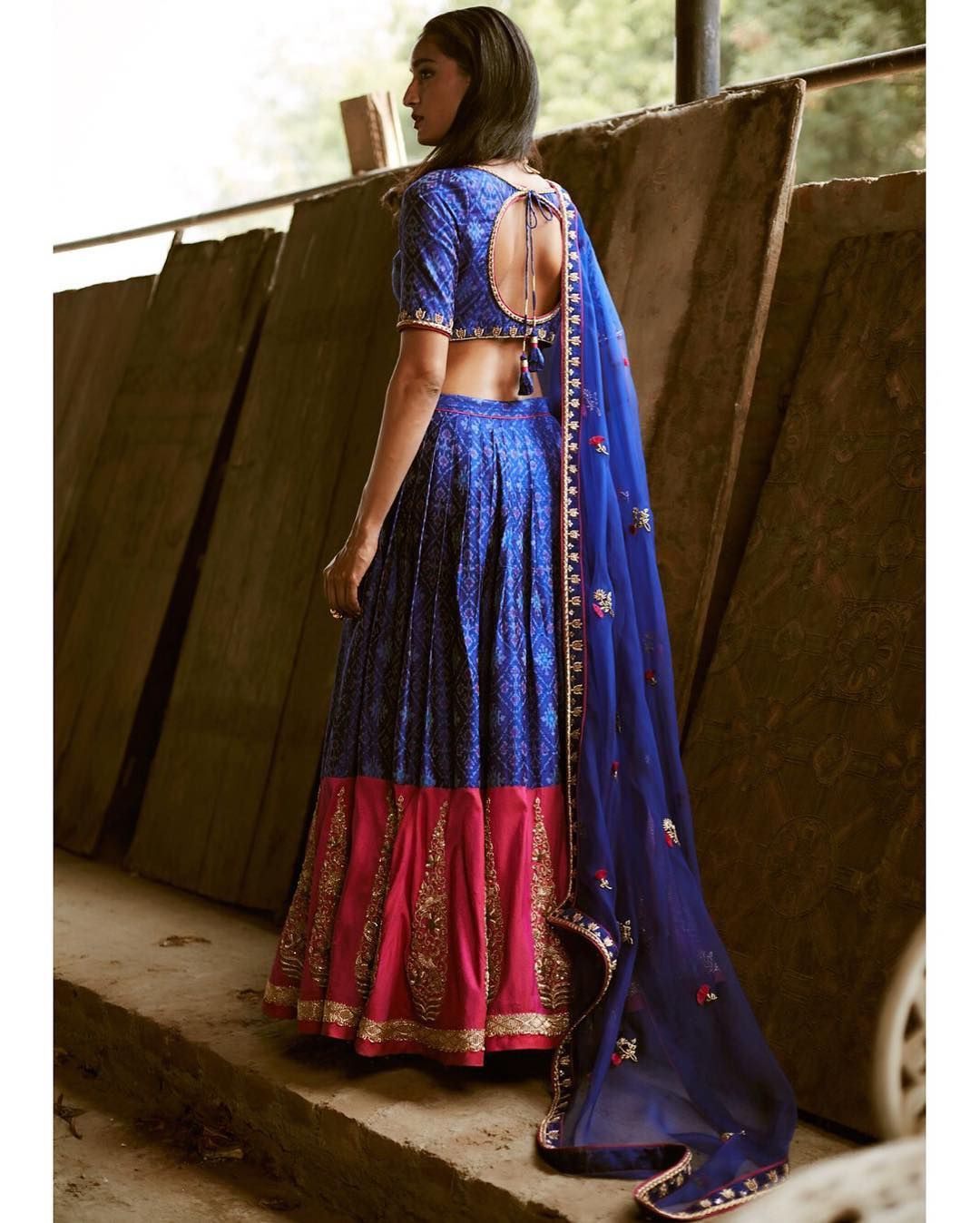 Image via tisha__official on Instagram
Tisha Saksena does some nice ones, which are more suited for North Indian brides, and for South Indian brides, we like the ones by Bhargavi Kunam.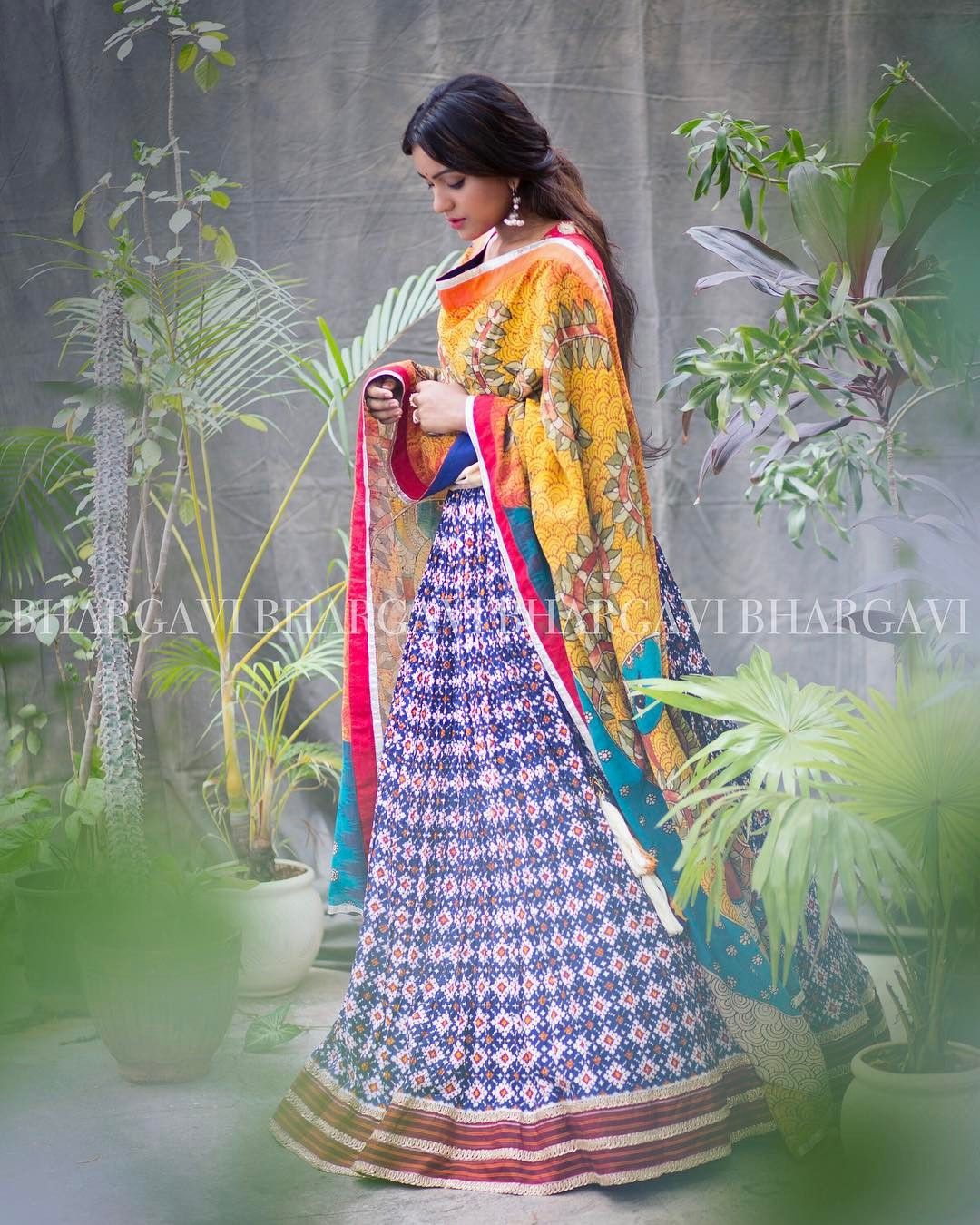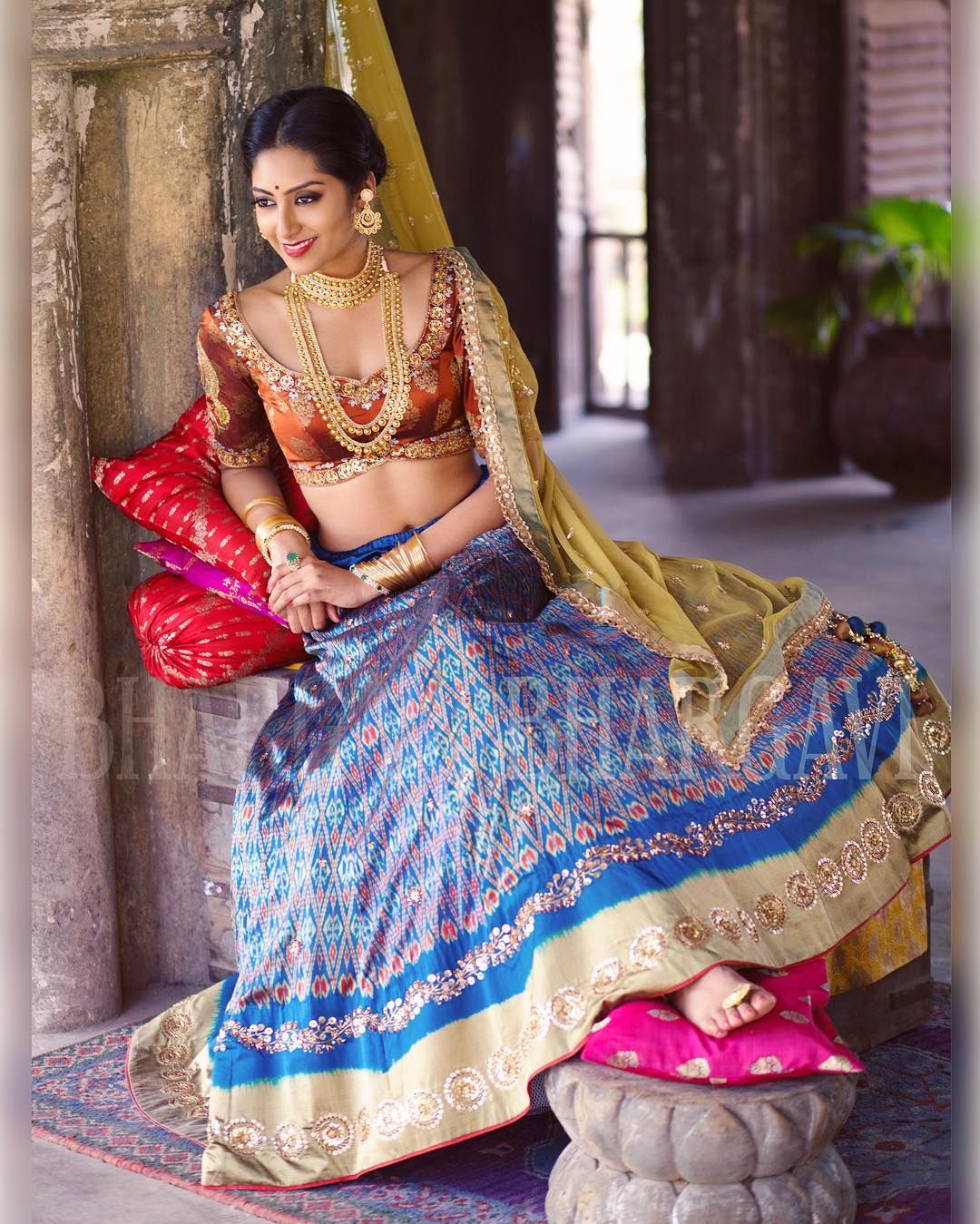 Image via bhargavikunam on Instagram
While Ikat does look the best and authentic in blue, there are still loads more designs available in a host of colours! We love it for wedding decor these days too!
This color-block ikat lehenga will effortlessly amp up your intimate affair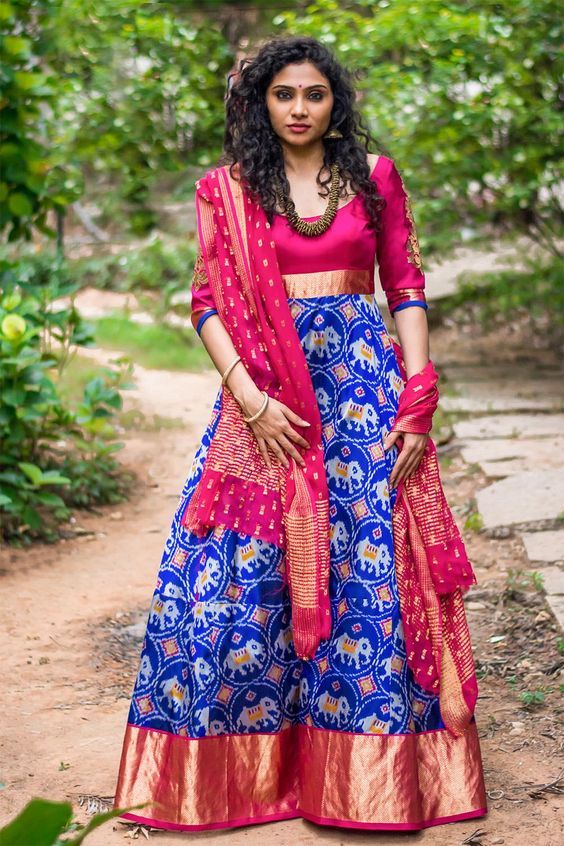 Image via houseofblousedotcom on Instagram
Finally, our favorite ones from Surendri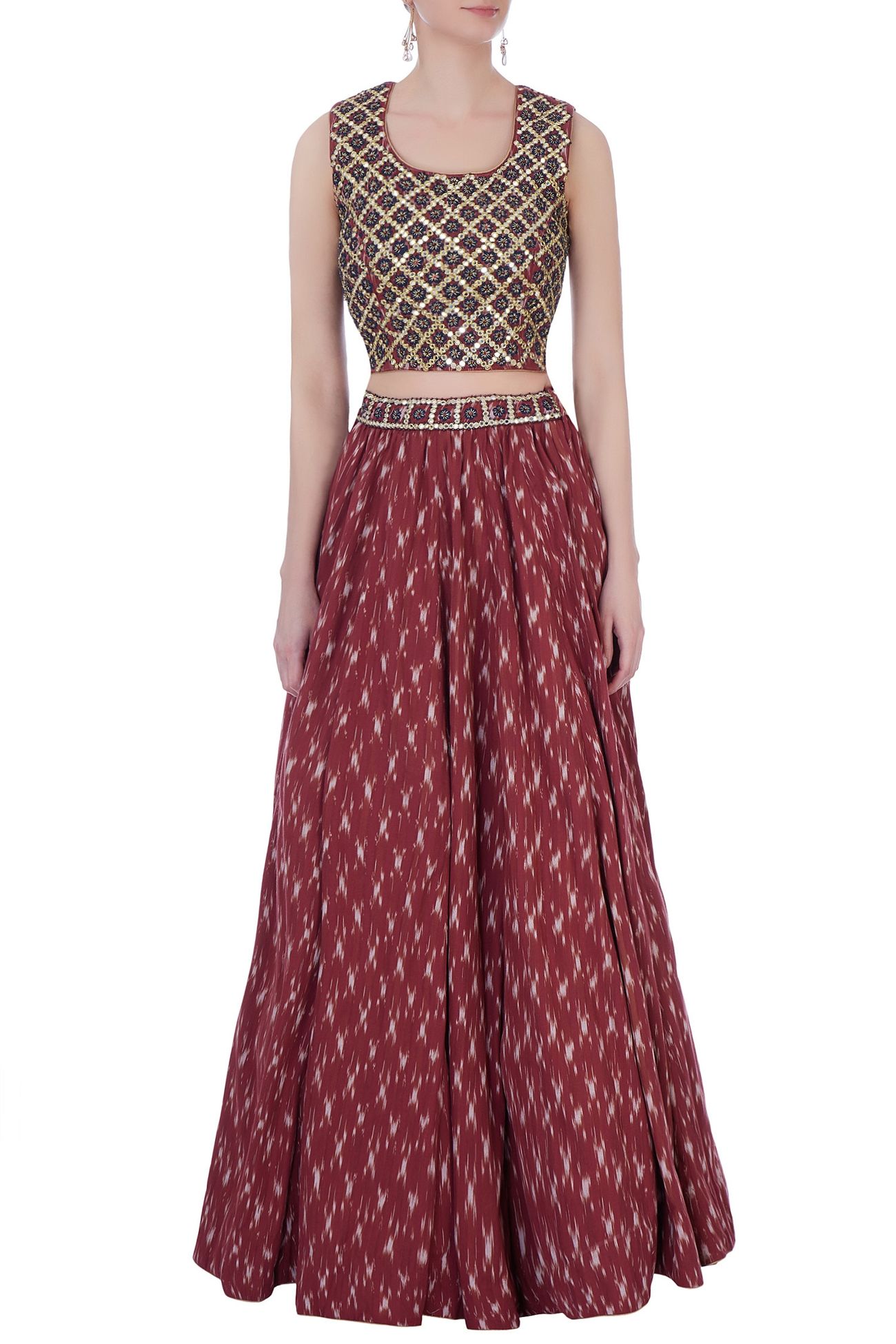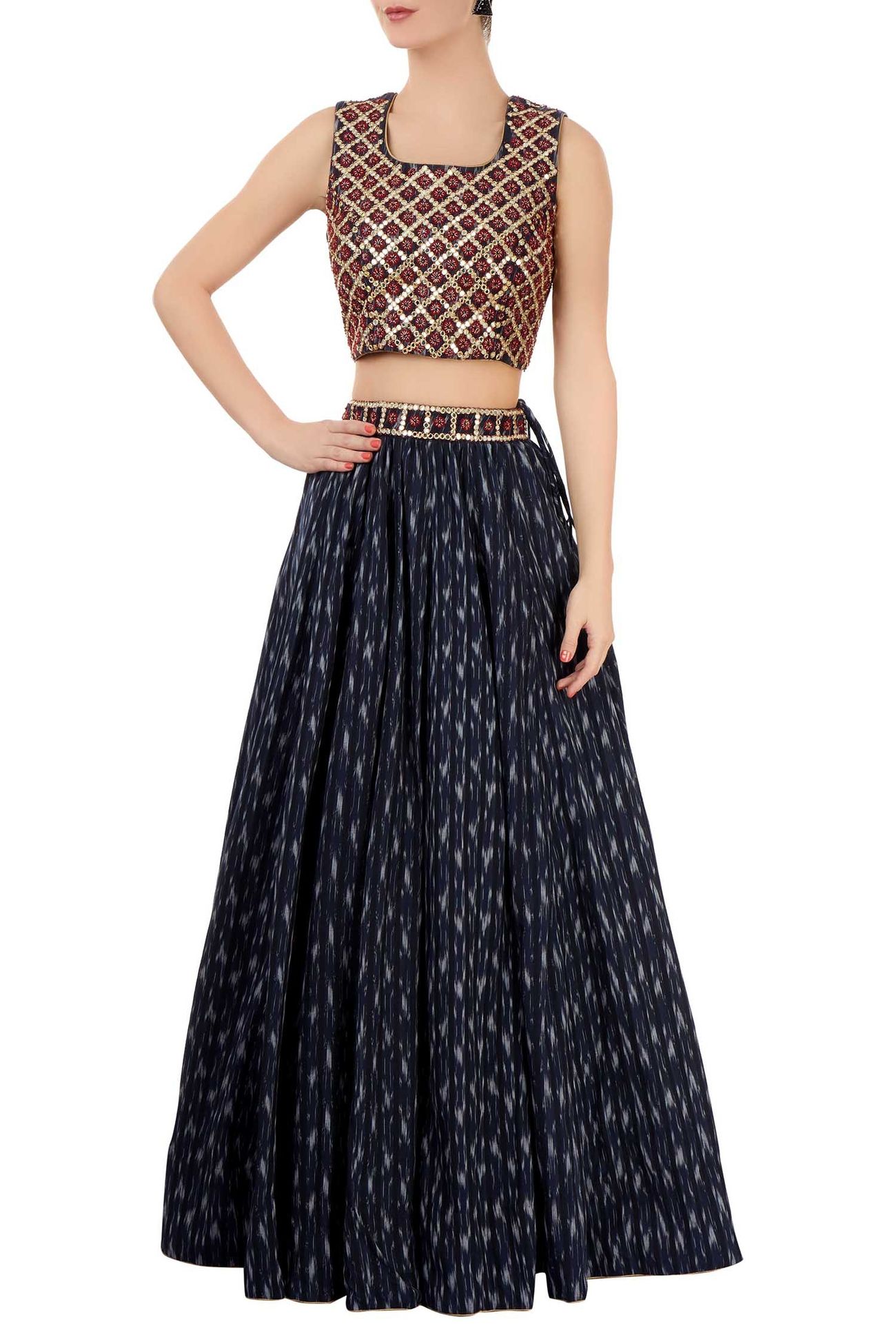 So what do you think? Something you'd consider wearing?
ALSO READ - These Haathphools Will Add A Dash Of Regalia To Your Look!