#Trending: Mirror Work Jewellery Is Here & We Are All For It!
BY Sakshi | 09 Nov, 2021 | 5927 views | 2 min read
Oh! This one is just plain gorgeous! Mirror jewellery- like we mean pure mirror work jewellery is here, and we are in love. It looks glamorous and festive at the same time, and really really striking, just like everything to do with mirror work does. Here are some pieces that really caught our eye, and we feel would be amazing for a bride or a bridesmaid on a function like the mehendi, sangeet or haldi.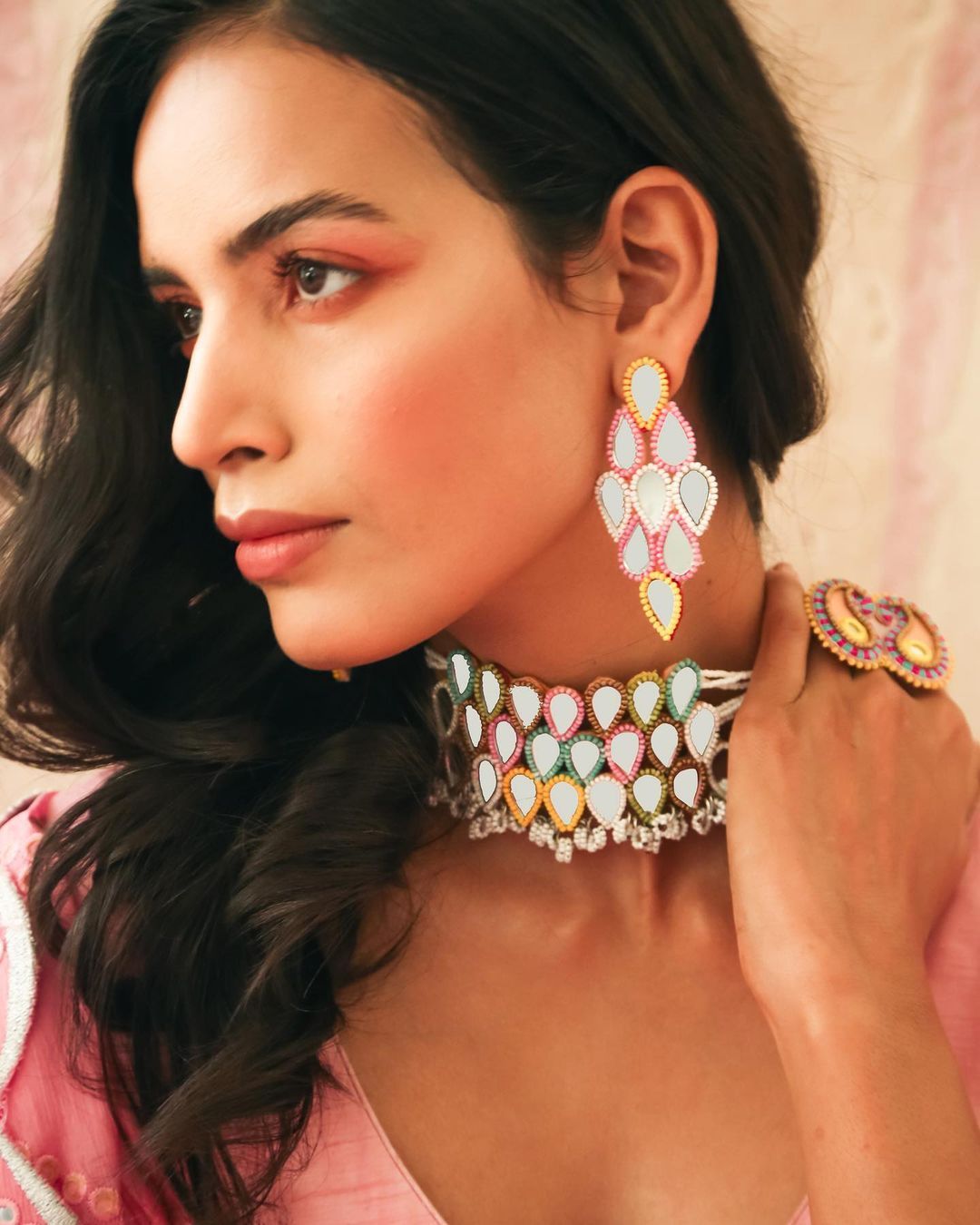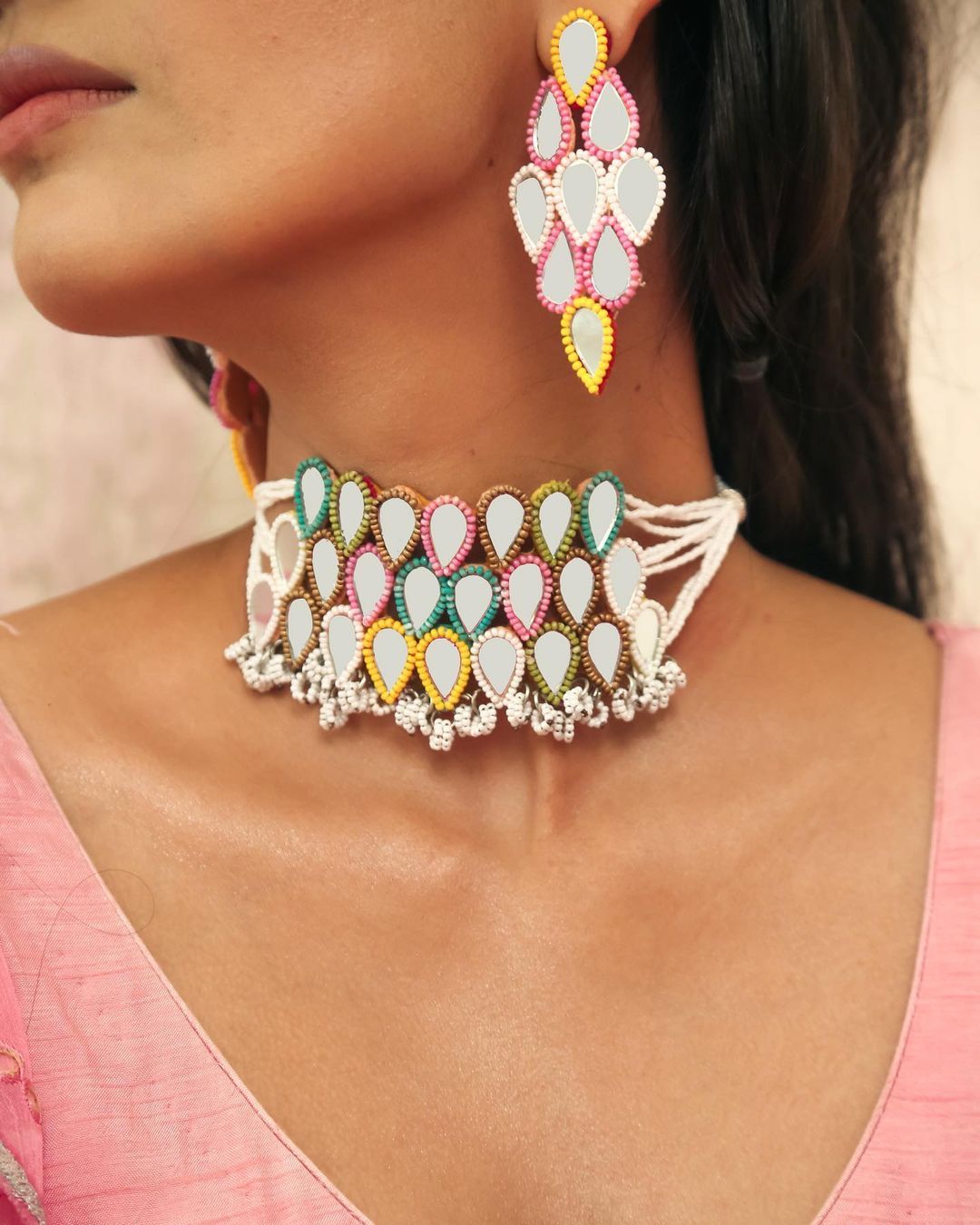 Jewellery by NakhreWaali★ 4
Isn't this one just plain gorgeous? We loved it at first sight, and a mirror work choker like this one would be amazing to pair with a quirky mehendi lehenga! If you're looking for simpler options to rock, then how about something like this, which combines gota work with mirror work- simply perfect for the mehendi!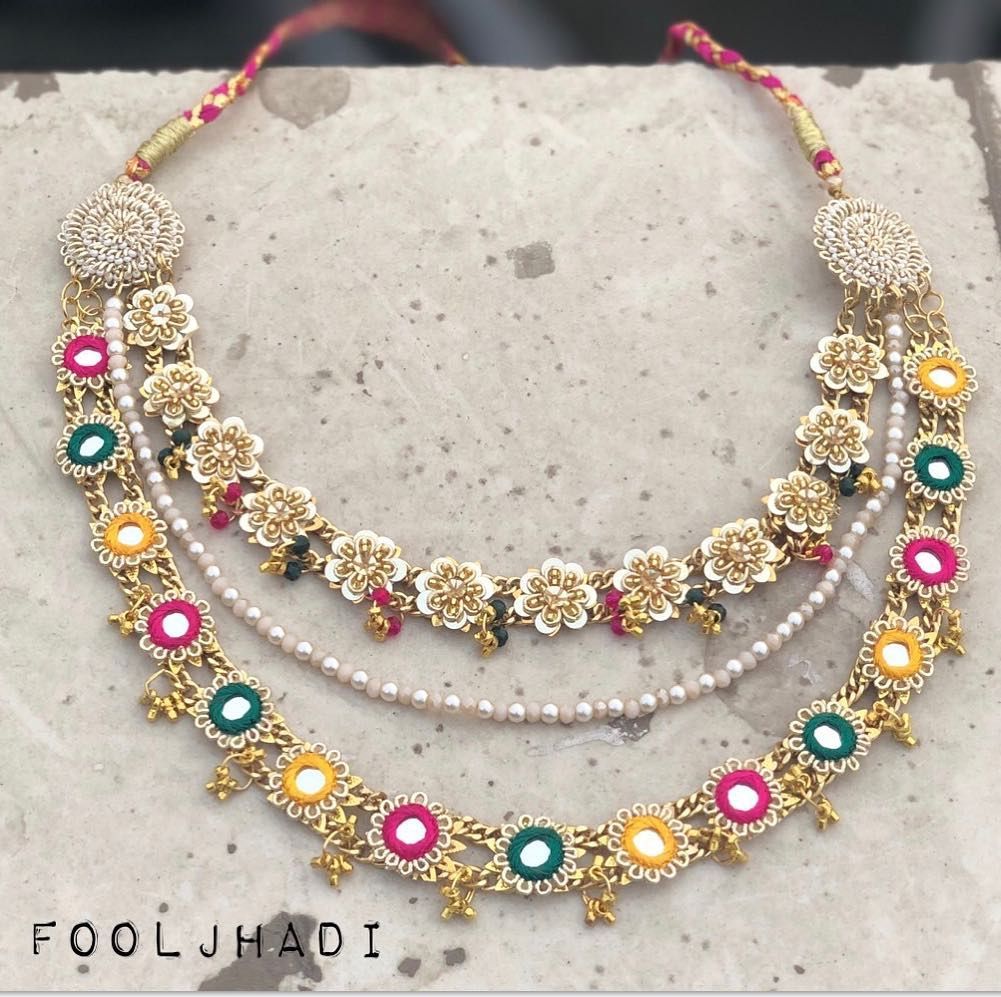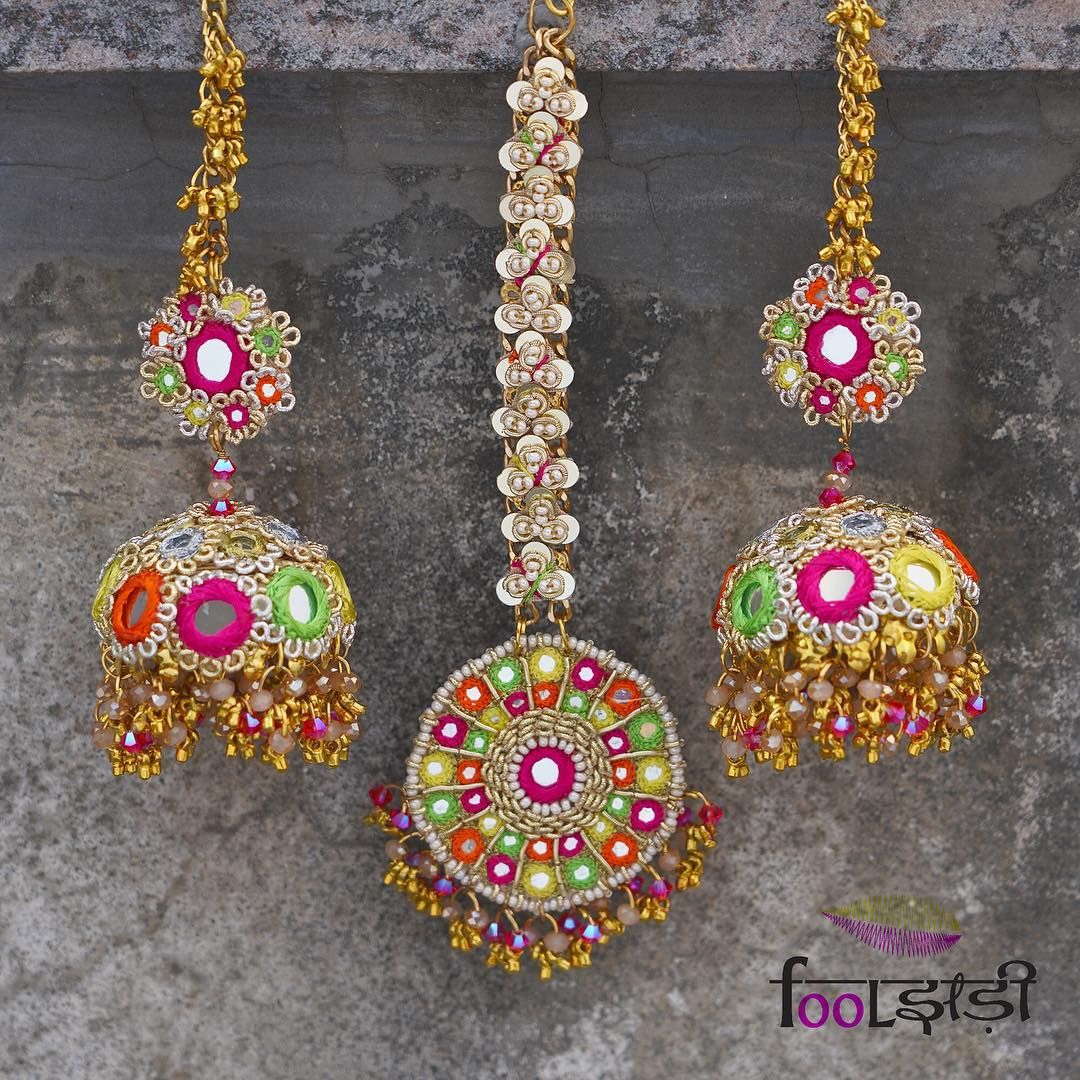 Jewellery by Fooljhadi★ 4.8
Another great new option for mirror work jewellery we spotted, was jewellery that looks like diamonds, but is actually mirror work! Polished mirror work that makes it stand out and look so dainty!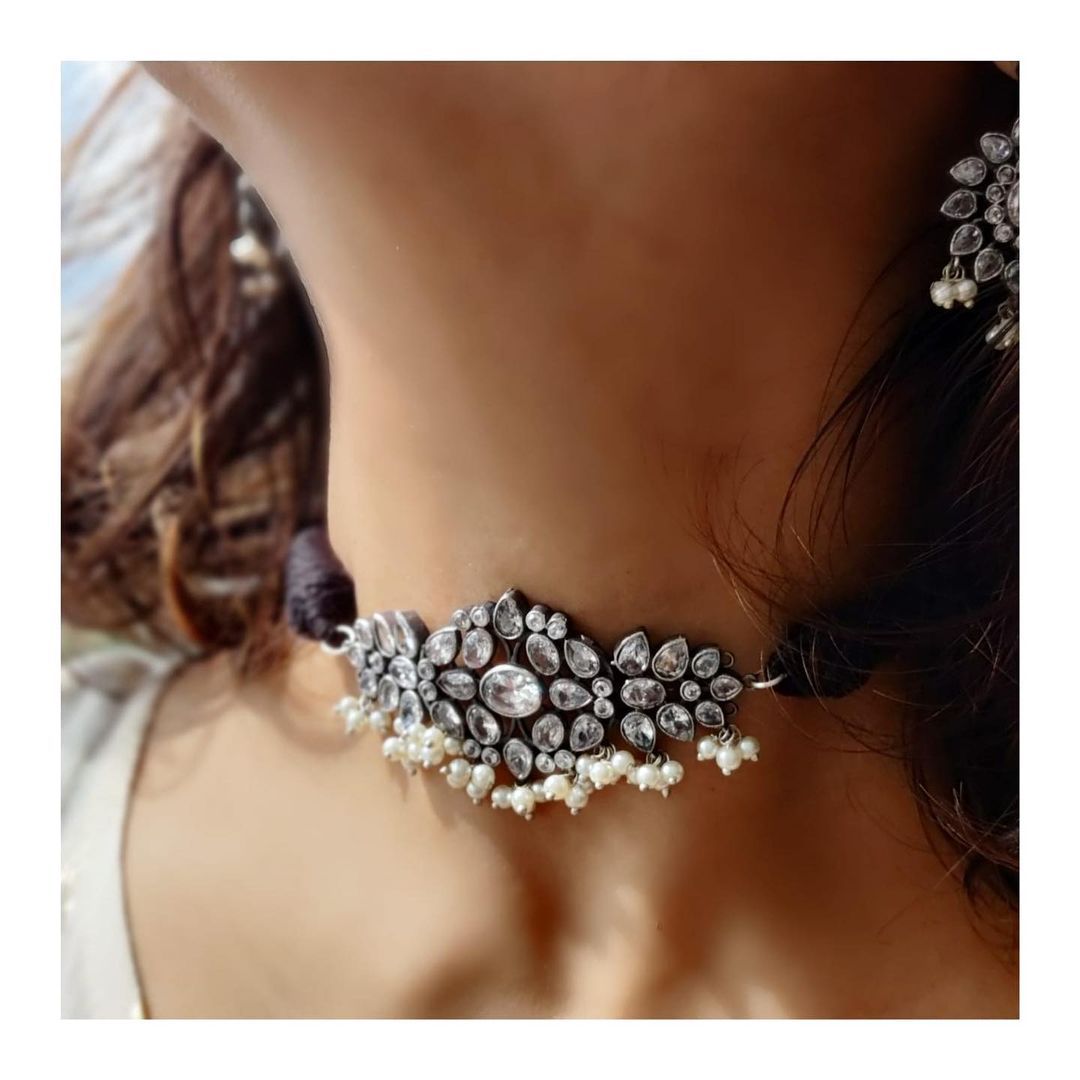 Image via janpathonline
So many pretty options right? Mirror work jewellery for the mehendi looks great, especially when combined with bead work or alloy work!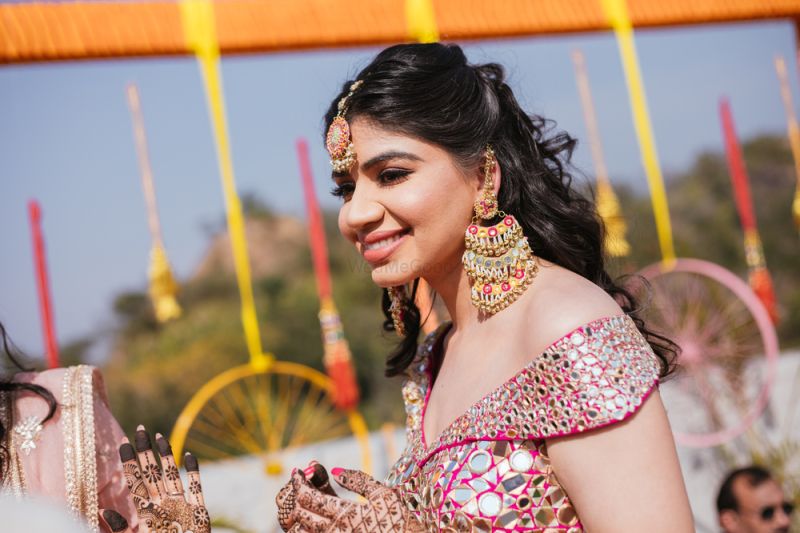 Image via Teena and Yuvraj's Wedding; Jewellery by Fooljhadi
Whether you want to go the traditional route, or a bit fusion, the choice is yours, but there are so many cool options available out there, that are a refreshing change from the usual gota jewellery we get to see!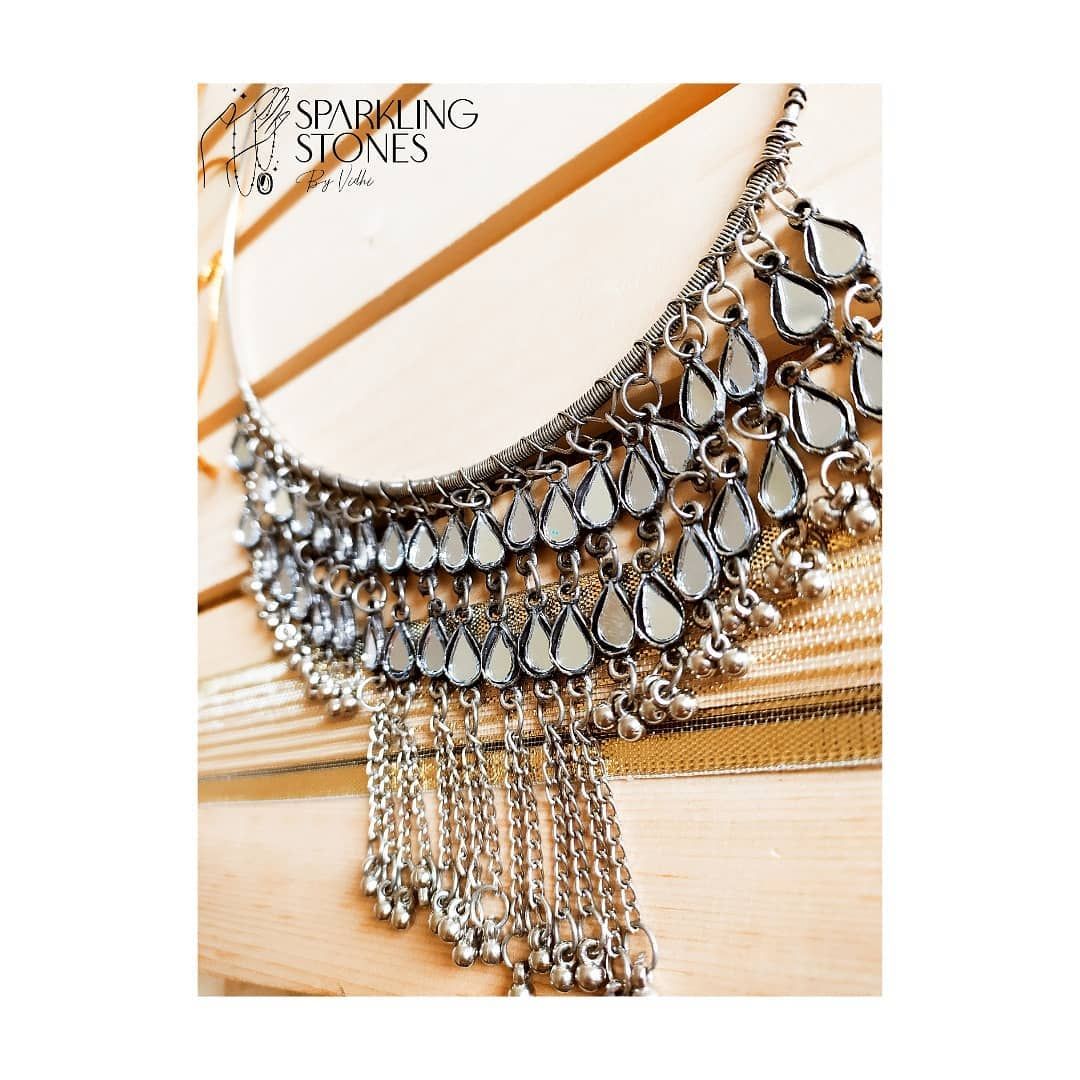 Image via Sparkling Stones By Vidhi
Afghani jewellery with mirror work is also a great option for the mehendi, it looks very vintage and amazing. Plus, adds so much drama to the overall look! 
So, what do you think? Is this something you'd like to wear?
All images courtesy Perniaspopupshop.
ALSO READ: Alternate Mehendi Jewellery Apart From Floral Jewellery!