#Trending: Beaded Tassel Earrings For Every Wedding Function!
BY Latha Sunadh | 27 Jun, 2017 | 1815 views | 2 min read
Move over Chaandbali, there's a new earring in town. Yep, that's right! After a long hiatus, we have a new wedding earring that's taking centrestage and it's called the beaded tassle earring. From Angelina Jolie to Alia Bhatt, we saw everyone wear it at some point and now, we're happy to tell you that it's your best bet for any destination wedding. 
What's a tassle earring?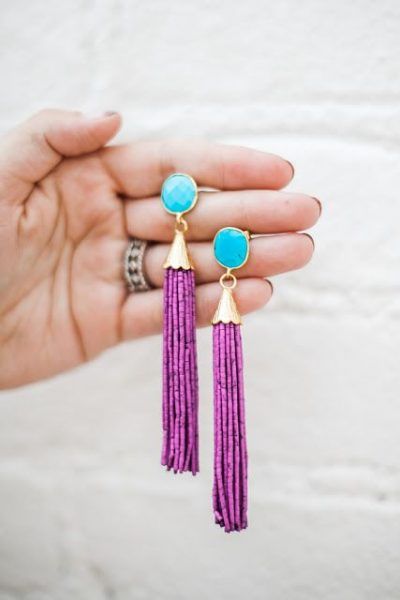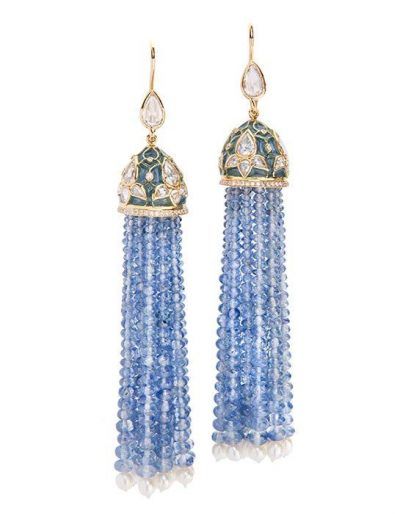 Pic via Munnu Gem Palace; 
Colourful or monotone beads are used to create a long dangly earring that's super dressy and fun. I remember Bvlgari doing the high-end jewellery versions for a long time. Even Oscar De La Renta did it for a bit. They used crystals though and that's ideal for weddings and Mehendis. In India, Munnu Gem Palace had a few amazing ones!
What makes it special?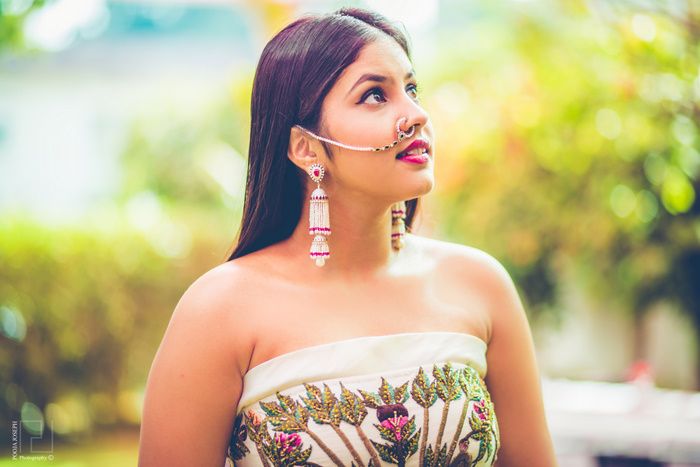 The fact that these are Indo-western. You can flaunt them easily with a gown as worn above, or with a lehenga like worn below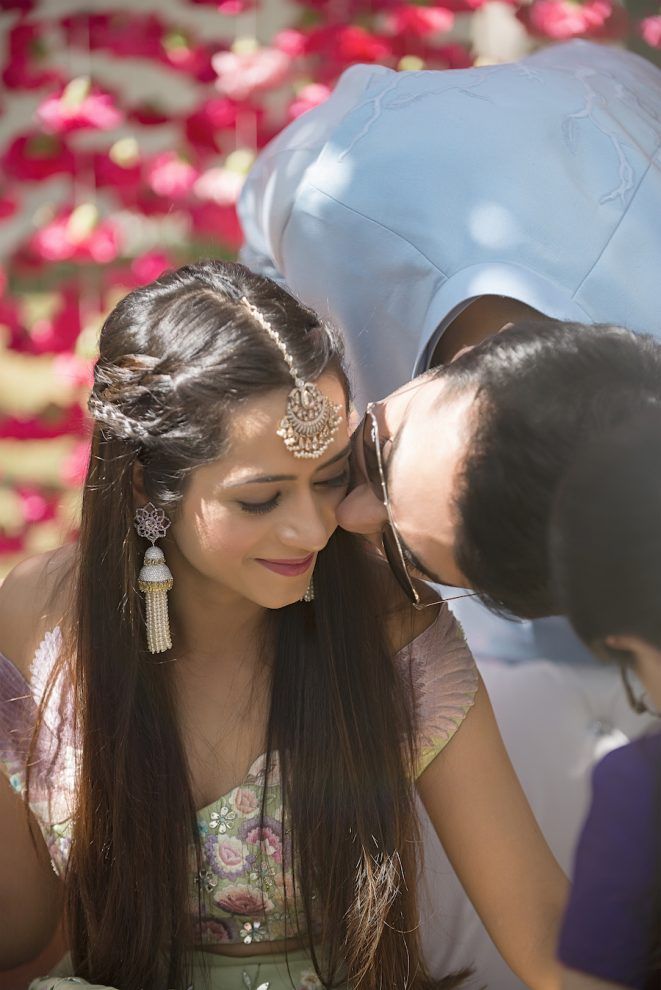 Where can I find it?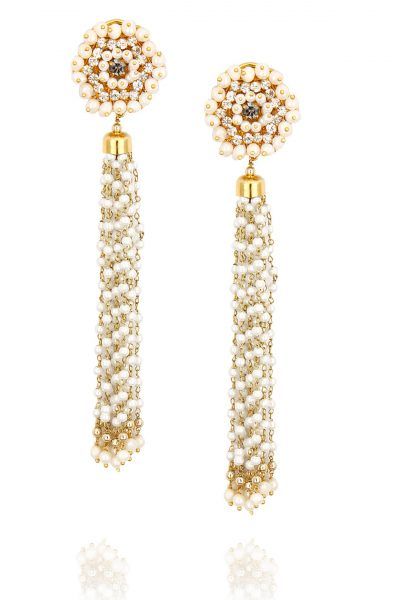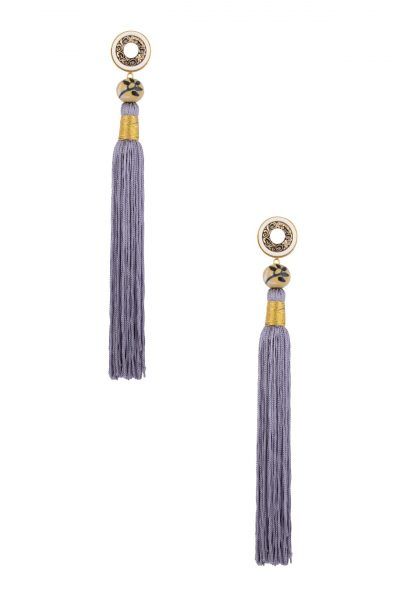 Pic via Prerto and Valliyan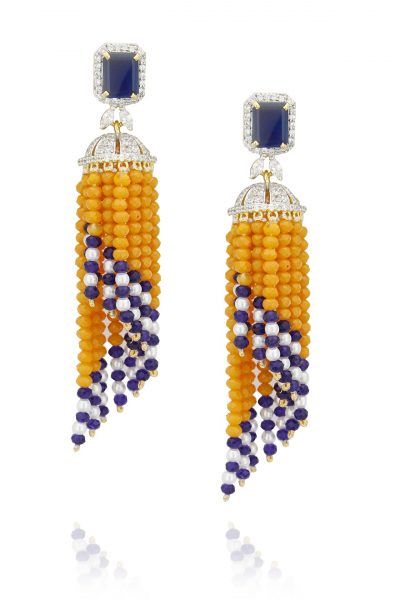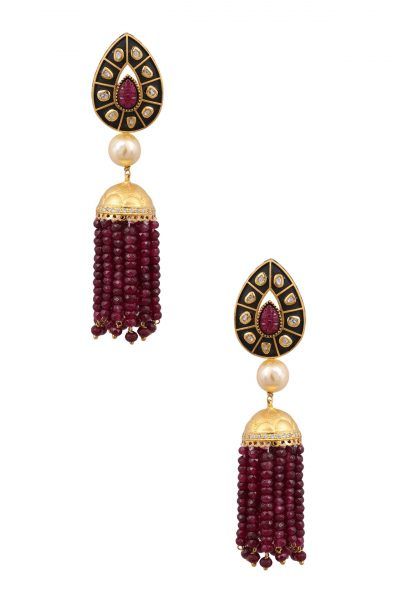 Pic via  Aish Jewels & Anjali Jain
Now we have Indian versions that are high-end too from the top jewellery houses like Motivala, Caratlane etc. Even budget labels like Label Life, Valliyan and Prerto carry these. If you find the cheaper versions, you could also give it as favours for your Mehendi.