Trending: Wedding Video booths!
BY The WMG Bride | 29 Jul, 2014 | 583 views | 2 min read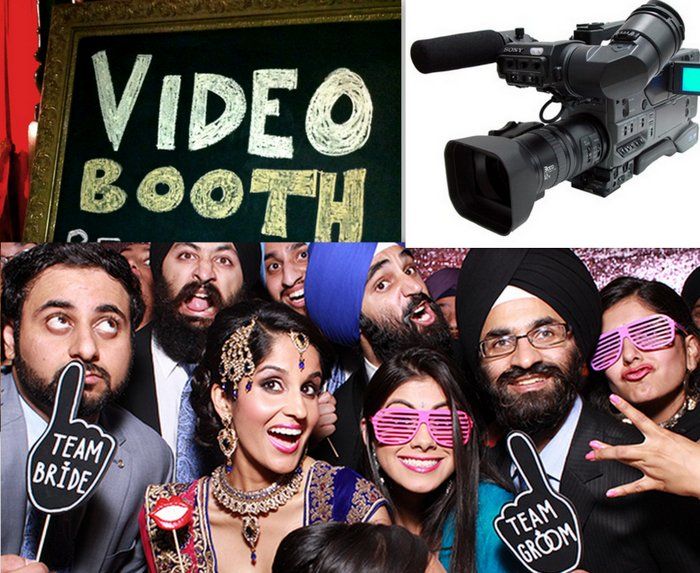 It's official ! Video Booths are our favourite wedding trend for 2014 . Photobooths have been around for a while now, but Video Booths are just starting to warm up to the Indian audience (Side note: If you are planning on a photobooth, dont forget to read this article here-
How to DIY your Photobooth
) .
What is a video booth?
Its simple really- its the same funda of props, people and camera but this time around you do all sorts of funky stuff with the props and get recorded on video with a nice track in the background. Slo-Mo Video Booths or Slow Motion Video Booths show all the action in an exaggerated, slow motion form and you can have tons of special effects to make this possible Video Booth made by
Fotografia 9
VIDEO BOOTH - NAT&DAN - WEDDING
from
Latrompette Studio
on
Vimeo
. Another Indian wedding video booth done abroad ! LOVE this one! So fun... by
Gul Photography
based abroad
Quang + Ellie: Slow Motion Booth
from
Super Frog Saves Tokyo
on
Vimeo
.
So Who does Video Booths in India?
From what we know,
Fotografia 9
and Monisha from
The Photo Diary 
  both do really fun video booths (shall update Monisha's Video booth video soon) , but considering this is a new concept, most good cinematographers would be keen to try this and pull it off . There is nothing much to it, just a whole lot of creativity and fun.
Where can you have these?
On your reception, your engagement or cocktail. Any event where there are youngsters, drinks and an opportunity to let your hair down ! Make sure you have a nice backdrop. Our
Photobooth article
has a lot of nice backdrop ideas to check out.