Fair, Medium, Dusky : Simple Bridal Beauty Looks For All Skin Tones!
BY The WMG Bride | 12 Dec, 2015 | 8358 views | 6 min read
Hear up girls, does the sight of caked up makeup on Indian brides make you go Ugh? Are you wondering what type of makeup to wear on your wedding? Well, we broke it down for you according to your skin tone so that you don't need to sit and show your MUA a gazillion photographs anymore (thank god for us!). It's simple you see - we got you two looks for each skin tone.
Cheat Sheet: If you're opting for a heavy, blinged-out outfit then go for Look 1 and if you are going for a light outfit and prefer your beauty look to do the talking, opt for Look 2.
Dusky Beauty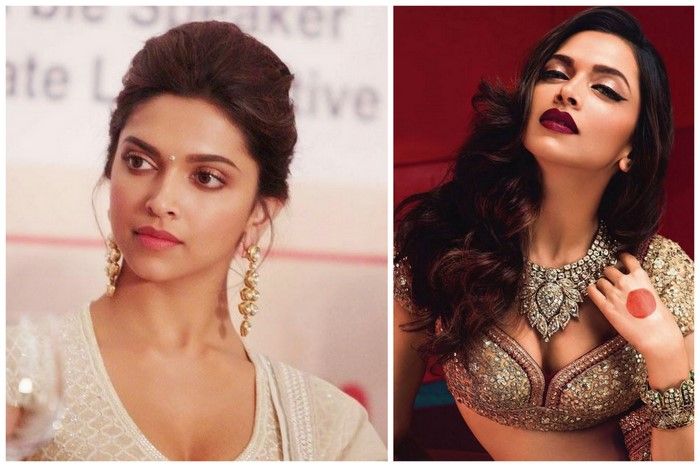 Picture Courtesy: cpixz.blogspot.com; vogue.in
Look 1 : Soft Gold lids, neutral pink lips.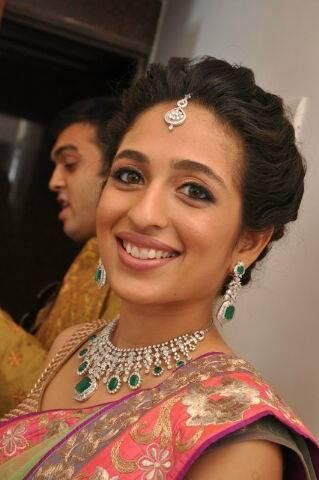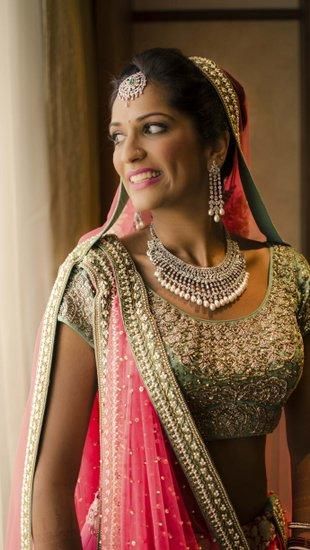 Left: Makeup by Priya Todarwal, Right: Picture by WedRed
Base: Opt for shade of base or foundation that suits your skin tone well. Don't opt for a fairer shade (common mistake brides make) as this will look like a miss-match between your face and the rest of the body. Don't forget to set your entire look with a loose powder or compact. Special attention should be paid to blending to make your face look flawless.
Eyes: Opt for a bronze or muted gold eye shadow. You can accentuate your eyes with a soft black  eyeliner and eyes filled with kohl.
Cheeks: Deep rose hues, plums and golden browns help accentuate the positive. Try to avoid shades like brown, light pink and peach as these shades tend to look muddy on dark skin.
Lips: Choosing a shade that works both on and off camera doesn't have to be hard. Choose a lip color that is just one tone darker than your natural lip color for an effortlessly pretty look.
Look 2: Dark smokey eyes and peachy nude lips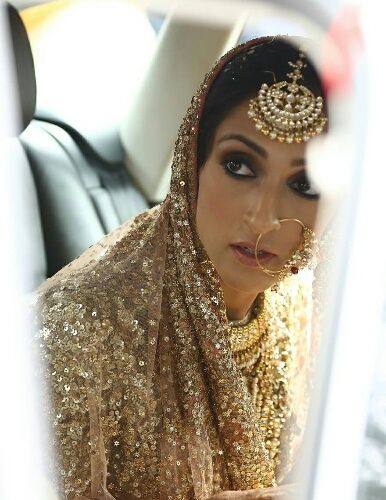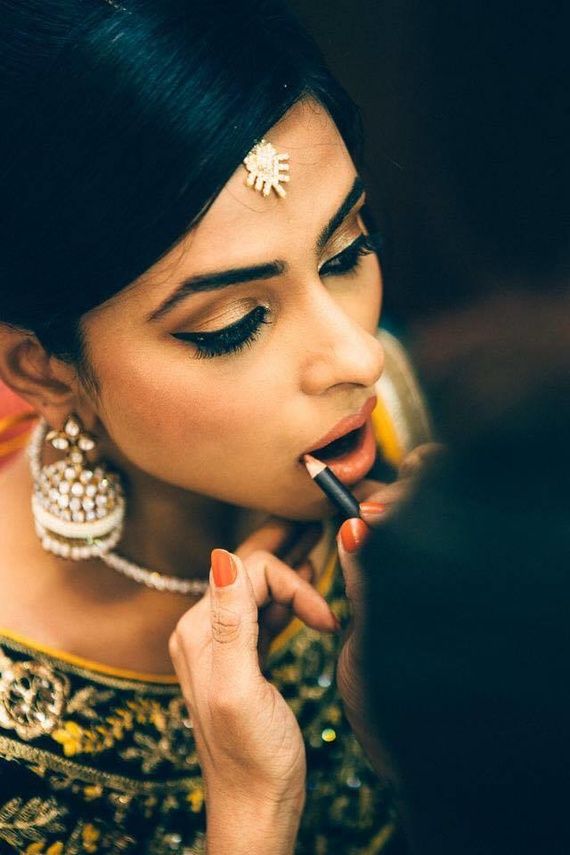 Left: Makeup by Rehat Brar , Right: Makeup by Lekha Neelakantappa
Base: To let your face and makeup do the talking, use a tinted moisturizer under your foundation. This will give a certain sheen to your skin. Finish off your base with loose powder. Apply this with a brush to avoid a cakey look.
Eyes: Go for a dark color like a deep brown, bronze or purple for smokey eyes- these really suit dusky skintones. Always remember to blend out your smokey eyes with a brown shadow, as black smokey eyes when blended tend to look grey and ashy on dusky skin tones.
Cheeks: Go light on the cheeks if you are going heavy with your eyes and lips. A highlighter on your cheekbones and a deep powder to contour your cheeks would work well
Lips: As far as lip makeup for dark skin is concerned, avoid frost finish lipsticks and choose matte finish ones. Reach for any shade of  peach or nude to pair with the heavy eyes.
---
Wheatish Tones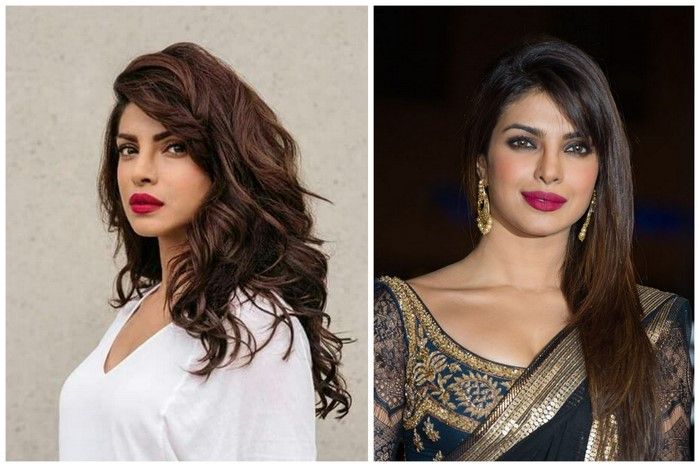 Picture Courtesy: Indiatimes.com; buzzfeed.com
Medium skin tones — you're not quite considered fair or light, but you're not olive either. You've got just enough of a beige undertone to always wake up with a naturally healthy glow. Since you're kind of "in between" skin tones, finding the right makeup look can be difficult at times
Look 1 : Bronze eyes and coral lips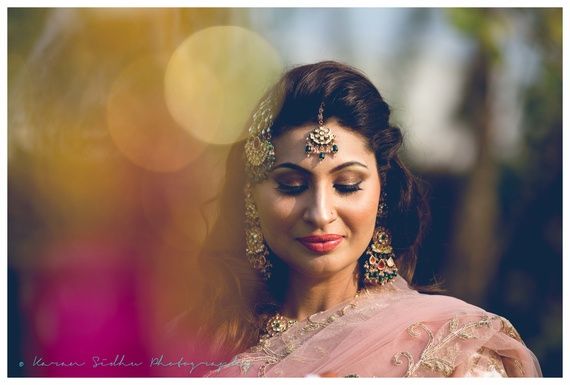 Base: Wheatish skintones tend to have reddish under eye circles. Getting a corrector in green or orange will help neutralise them for your foundation.
Eyes: Avoid silver eye liner and silver eye shadow, unless you want to look all dramatic. You can use  peach, gold and bronze to highlight your eyelids. Subtle gold eye pigments will look drop dead gorgeous!
Cheeks: Brush your jawline with coral or rose blush shades. These colours will give natural warmth to your skin tone and will make you look like an adorable blushing bride.
Lips: Wheatish skin tones will rock in soft corals and burgundy colours.
Look 2: Shimmery plum and purple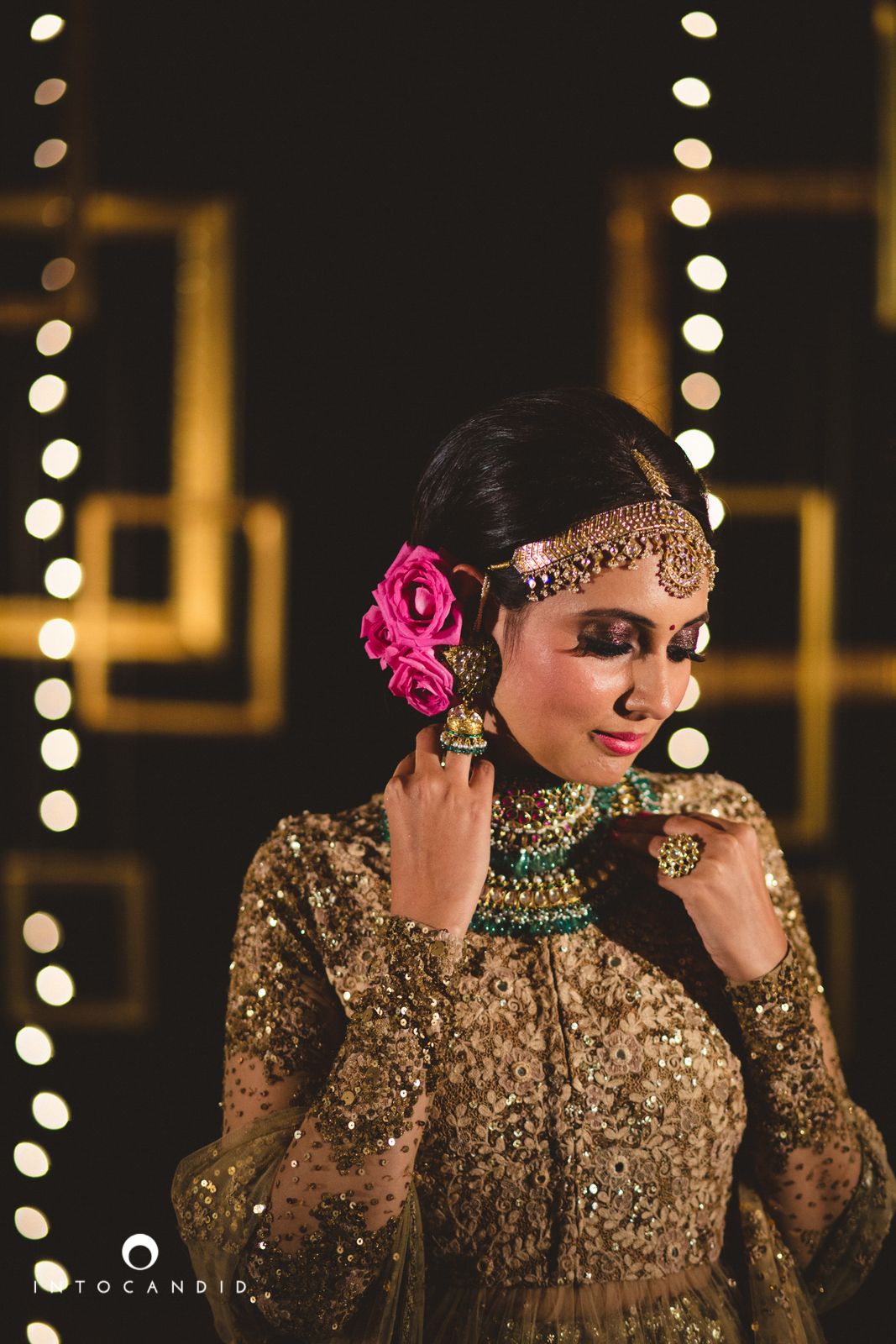 Picture Courtesy:Into Candid Photography★ 4.9
Base: Get a nice matte foundation and don't forget to wear primer underneath
Eyes: To go all out,  add shimmery purple eyeshadow on the lids with some glitter pigments on top.  Use black eyeshadow to make the look more dramatic and line your eyes with jet black liner and fill your eyes with kajal. To make your eyes pop, line the inner lower rim with a brown pencil to contrast the black.
Cheeks: A nice rosy glow with a mid toned blush
Lips: Who says an Indian skin tone can't rock a pop-lip? Opt for a fuchsia shade in pink.
Important tip: Never line your lips with a darker lip liner. Make sure your lipstick and lip liner colour matches. This tip suits every skin tone but wheatish skin will look all made up if you do this dark lip liner mistake; even if your base makeup is flawless.
---
Fair Skinned Maiden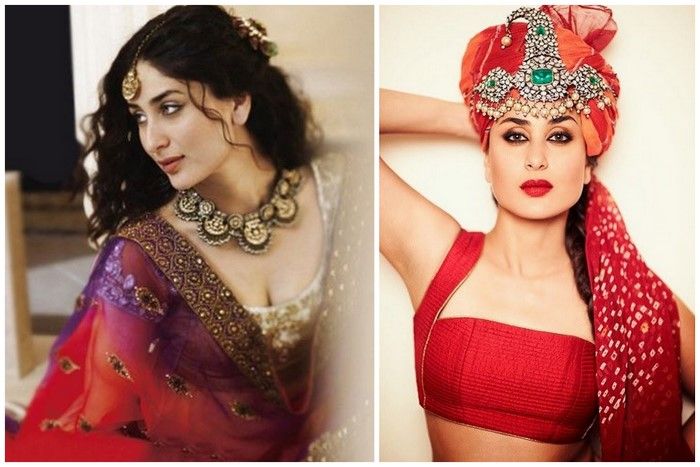 Picture Courtesy: Aajtak.in; Celebrities Photoshoot
Hey, Snow White! Others fawn over your fair complexion resembling that of a porcelain doll — but little do they know how frustrating finding the right makeup for your skin tone can be. Even the lightest of colours seems to be too dark in comparison and blending your heart out just leaves you with what's known as the "makeup mask." Ditch the colours that sorta, kinda work because WMG is here to help you find the ideal shades to complement your ivory complexion. Here's what you fair-skinned beauties need to look for when taking a trip down the makeup aisle.
Look 1 : Oodles of Mascara and fresh pink lips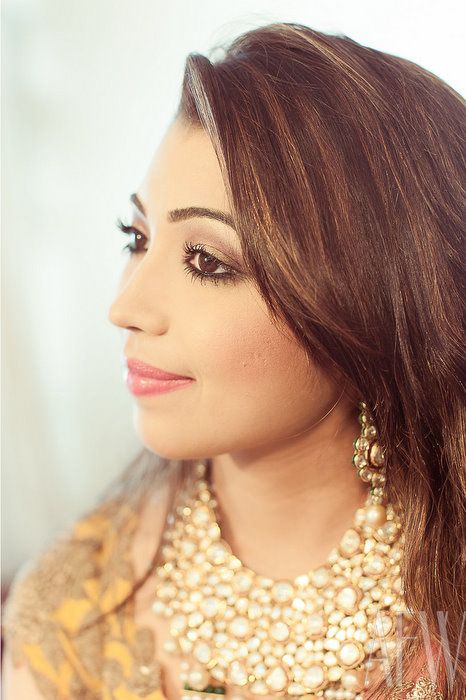 Base: Lighter skintones suffer from redness, so make sure you invest in a good concealer.
Quick tip: Switch your foundation a couple of months prior to you big day so that your skin will get used to that base.
Eyes: Pale, natural colours actually look great on pale skin. Champagne hues, grays, soft pinks and even cool brown and grey hues all match well and will really make your eyes pop out!
Cheeks: Fair skinned beauties, don't get carried away; a soft pink, peach or light coral will enhance your porcelain skin just right. The key is light application. Too much product, or the use of saturated hues, will create a harsh finish
Lips: Lay off the bold coloured lips and go with sandy pinks, rosy pinks and soft apricots. Trust me, this is going to make your entire face look more beautiful and will really bring out those beautiful lips you have!
Look 2 : Winged eyeliner and bright pop of color on the lips
Picture: Empalada weddings
Eyes: Opt for a nice, winged eyeliner in a matte black . Pair this with a neutral shimmery shadow and oodles of mascara.
Cheeks: Highlighter is a very quick way to make your face appear slimmer, by taking attention away from the wider areas of your cheeks. You will need to apply it down the center of your face. Start between your eyebrows and work your way down. Put the highlighter on the bridge of your nose, then just above your upper lip, and finally on the middle of your chin.
Lips: You have the perfect complexion to rock that bold red lip. As long as you're careful not to get it on your teeth or smudge it onto your nose, you'll look gorgeous with fuschia or red lips.