Unique Saree Draping Styles You Can Try!
BY Apoorva | 10 Dec, 2018 | 377 views | 2 min read
Saree is the Holy Grail outfit out of all the lovely ones that we have! Not only for its versatility in fabric  but because everyone across the country has a unique style of draping it. To add to that, there are additional modern ways to draping it too. We found the most unique ones, just for you!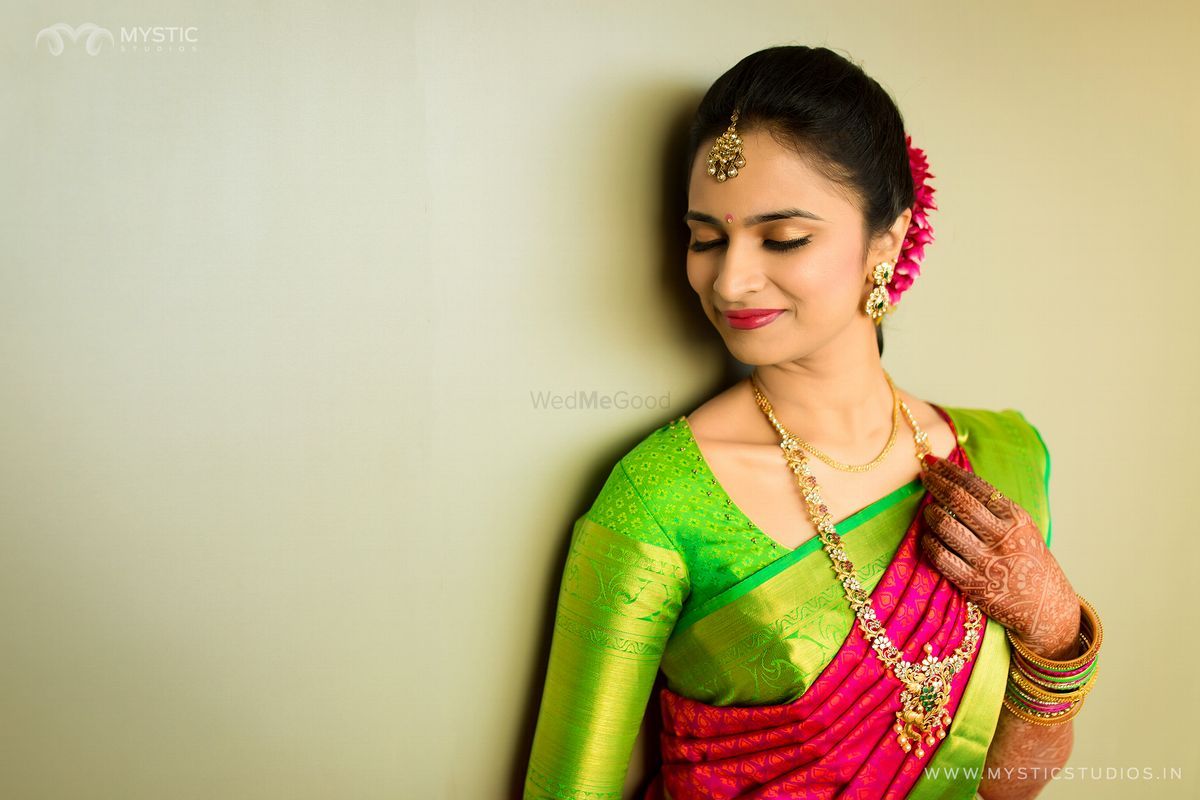 Image via Mystic Studios★ 4.9
The Box Drape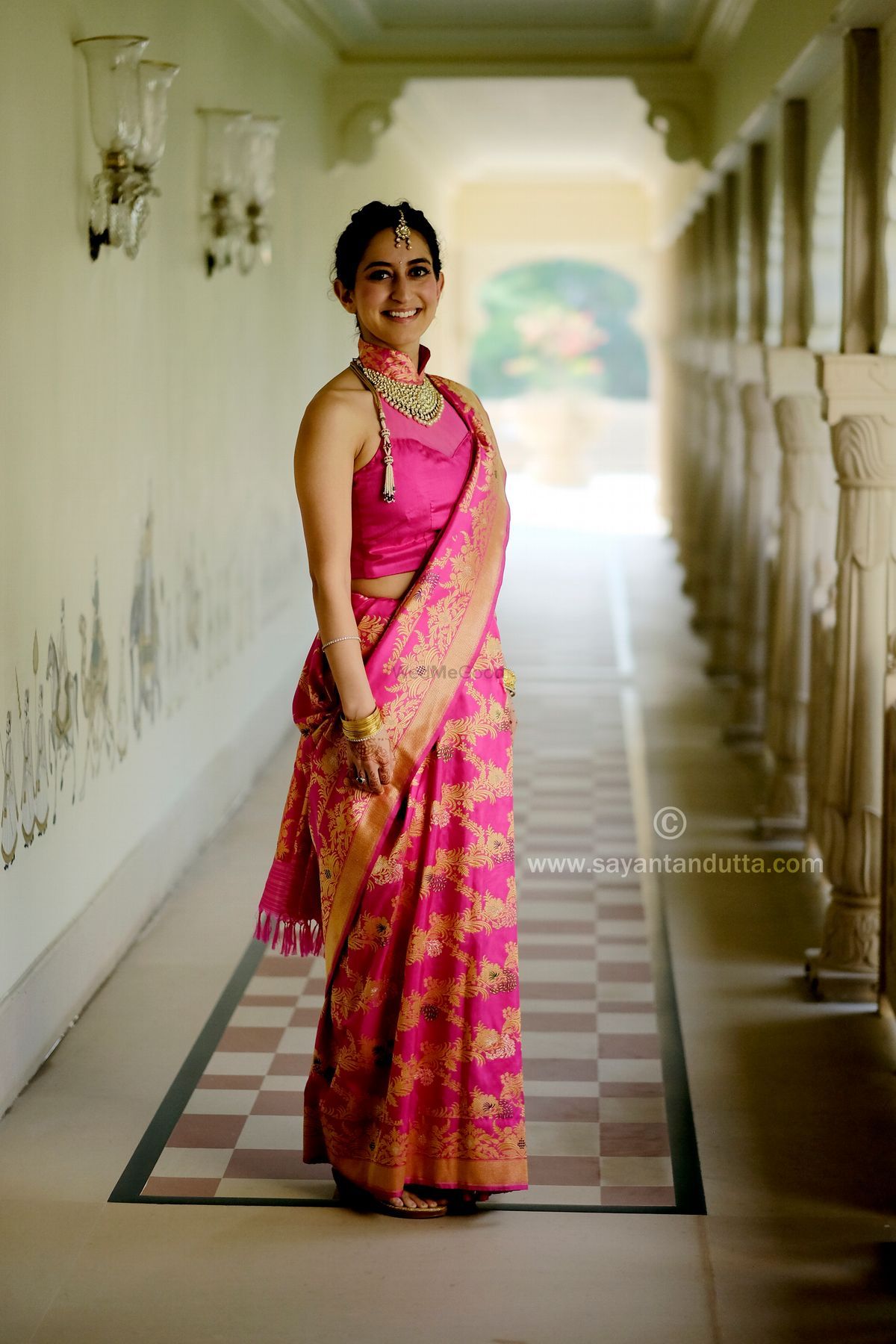 Image via Sayantan Dutta Photography★ 5
Lining up the pallu in one sleek style. Allows you to show off your blouse design too!
One Hand Pallu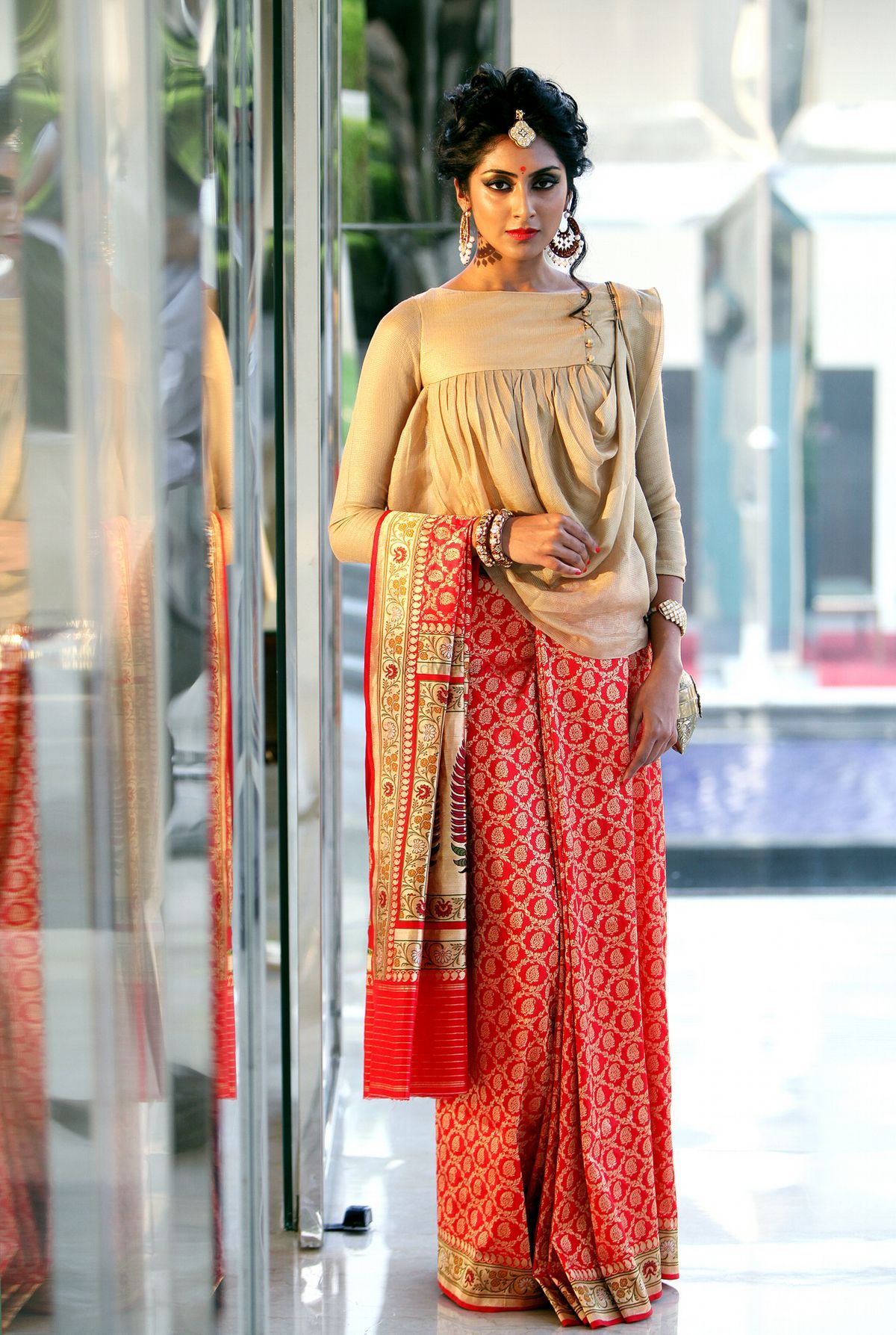 Image via Deepika Govind★ 5
Don't like draping it over your shoulder? Drape the pallu over your hand instead!
Triangle Drape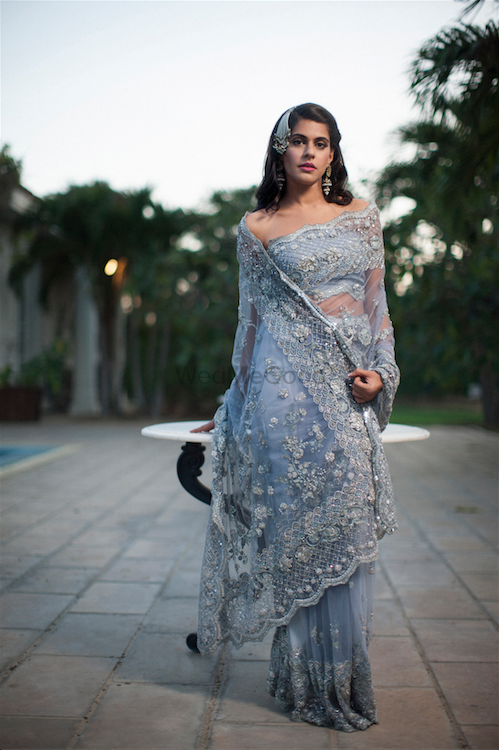 Image via Misha Lakhani
Have the pallu come across your other shoulder, not from above and you can allow the design on your pallu to shine. Do note that the blouse you style with this will make or break the look.
Belt it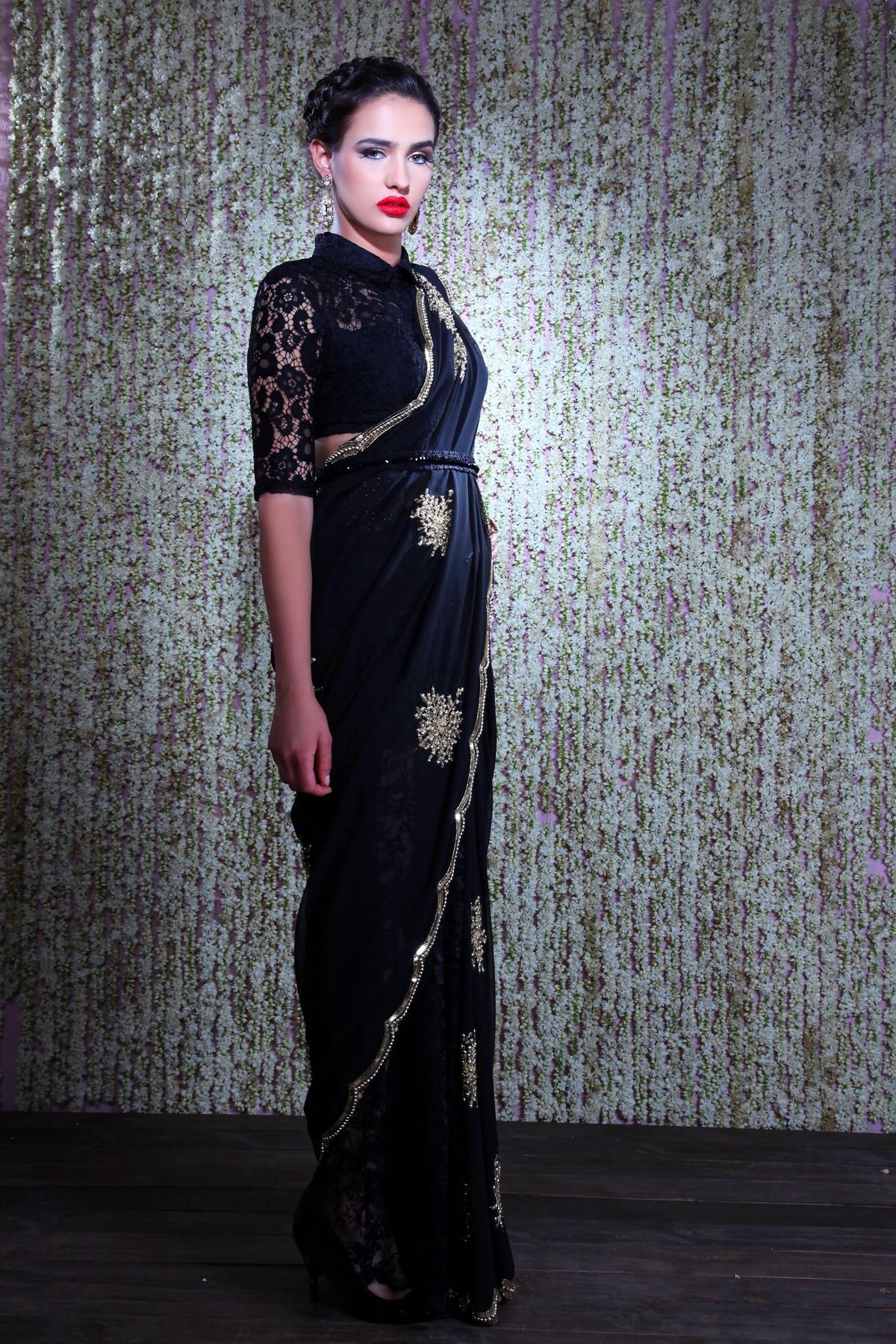 Image via Ohaila Khan★ 4.9
Put a belt, leather or metal over a saree and this will look like another outfit all together!
Dhoti Pant Style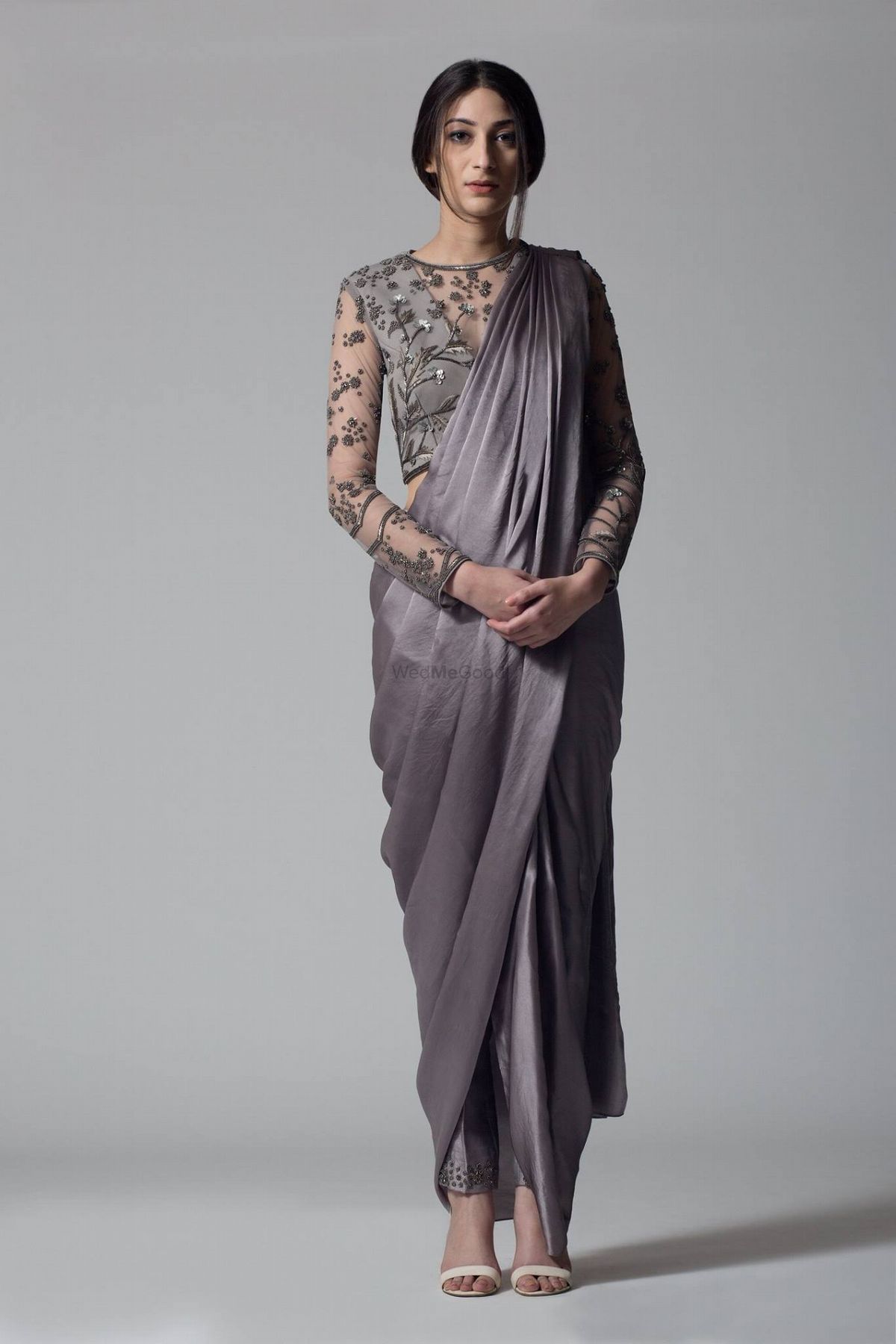 Image via Bhaavya Bhatnagar★ 5
Instead of a petticoat, wear dhoti pants and drape your saree, half, across it!
Pin In Up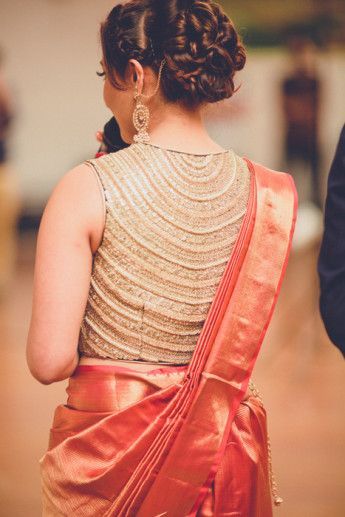 Image via Sona and Renoy Real Wedding 
Gather your pallu at the back in thin pleats and pin it up at the back itself. This gives you a chance to show the back of your blouse more clearly and you also have free hands!
Neck Wrap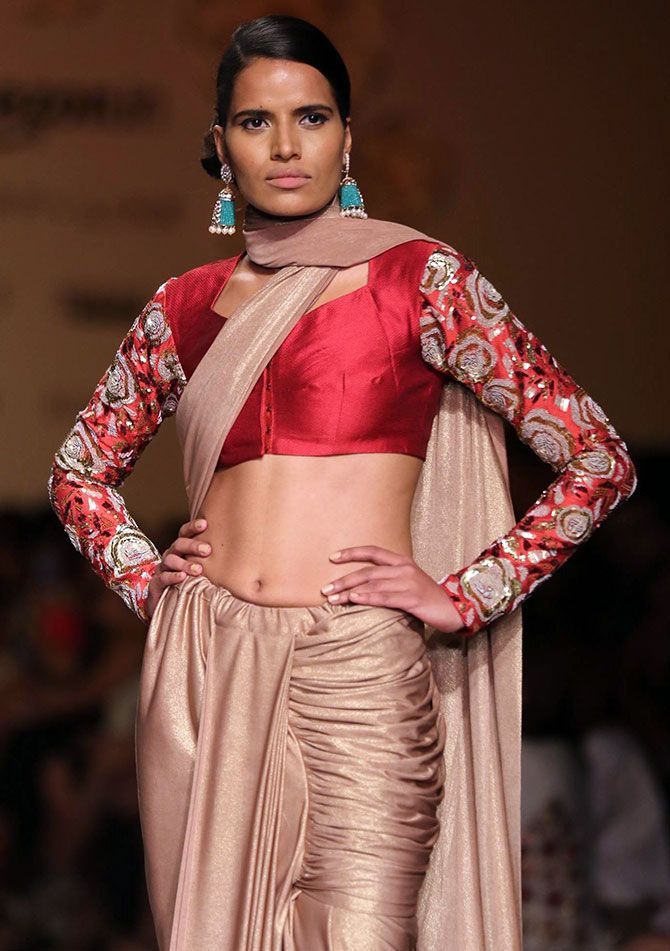 Don't want to accessorize it? Wrap your pallu across your neck for this unique drape and now you don't even need a necklace!
Extended Pallu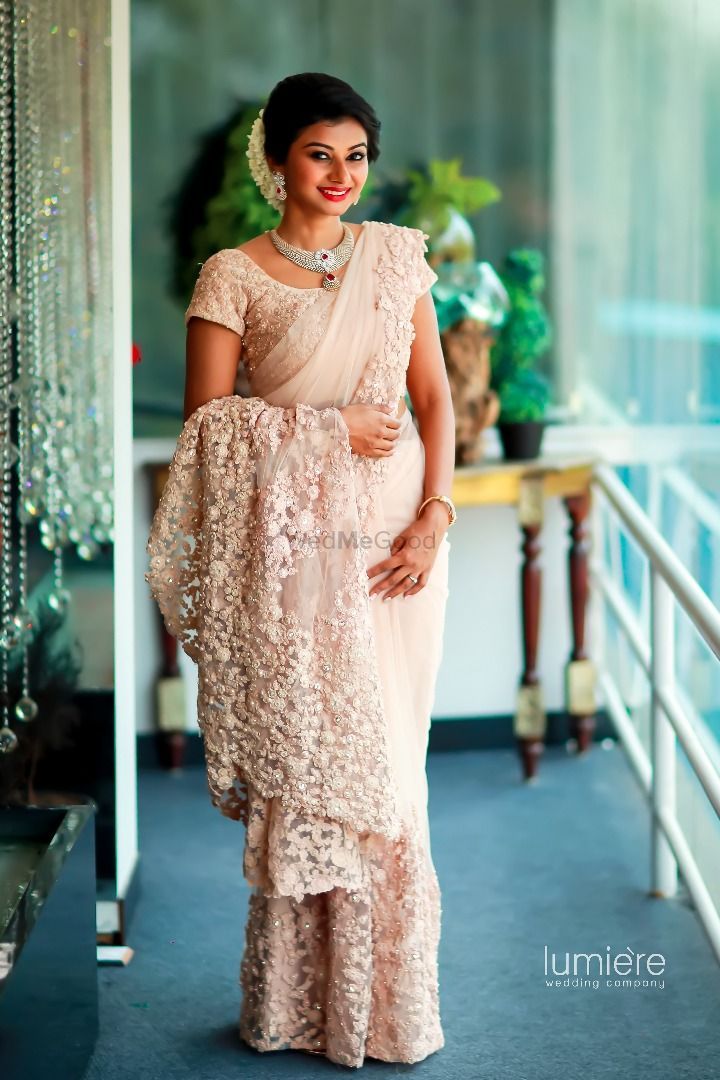 Image via LWC events
If you don't like the pallu falling behind, you can drape the excess saree across your hand and reward yourself on a new drape!
Trail Style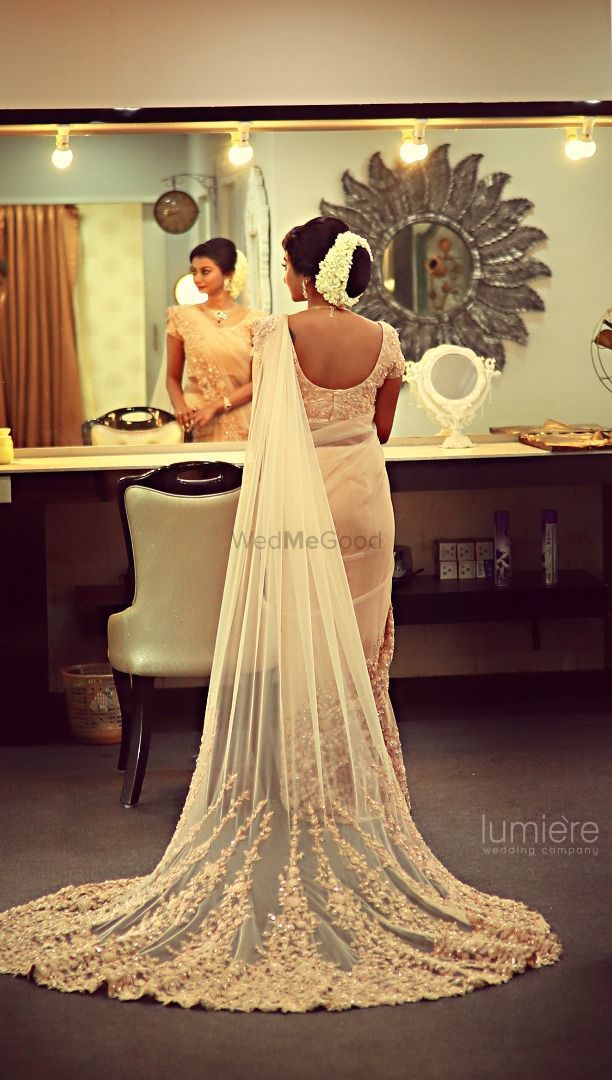 Image via LWC events
Love your gown trails? Drape your saree so that you have an excess saree left for the pallu and create a trail out of it. Do note that this is possible only for free flowing fabrics
Front Pallu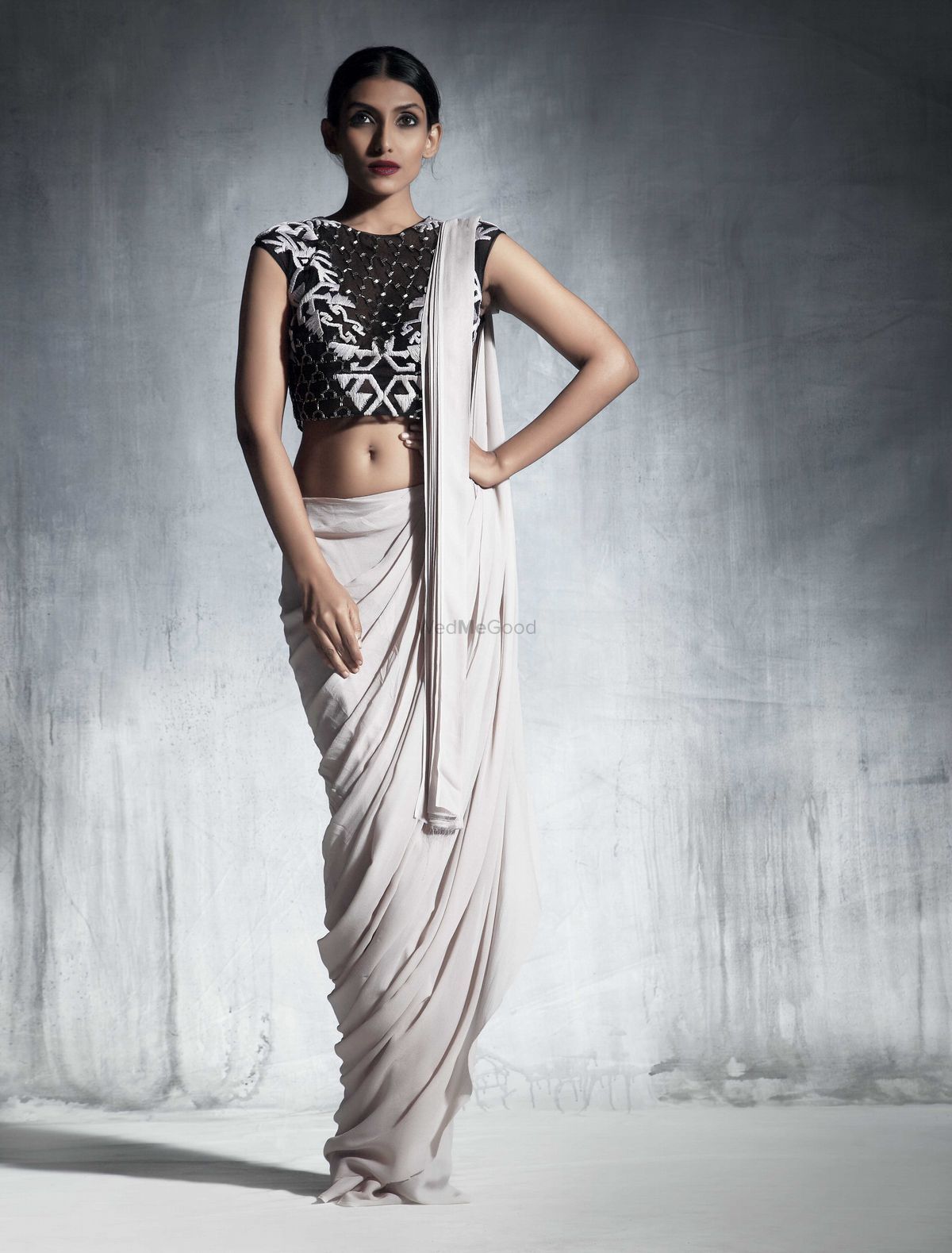 Image via Babita Malkani★ 4.5
If you want something absolutely funky, then opt for this drape where the pallu comes from the back.
Now that you are aware about such different draping styles, then why not wear a saree for your reception. Click here to know more.