Vogue Wedding Show 2019 – An Exuberant Celebration of Indian Weddings!
BY Soha | 13 Aug, 2019 | 4974 views | 4 min read
What's your wedding style?
You may enjoy exclusive, cozy gatherings with friends and family at a farmhouse, or go all out to celebrate your new beginnings with full vigor and elaborate plans at an exotic location.
Whatever your style may be, the Vogue Wedding Show is your one-stop solution for everything wedding!
The specially curated, three-day luxury exhibition brought together a relevant line up of the country's best couturiers, jewelry designers, wedding planners, invitation designers, and gifting specialists! This annual invite-only exhibit was inarguably all things exclusive and premium. Hey, isn't that what weddings are all about?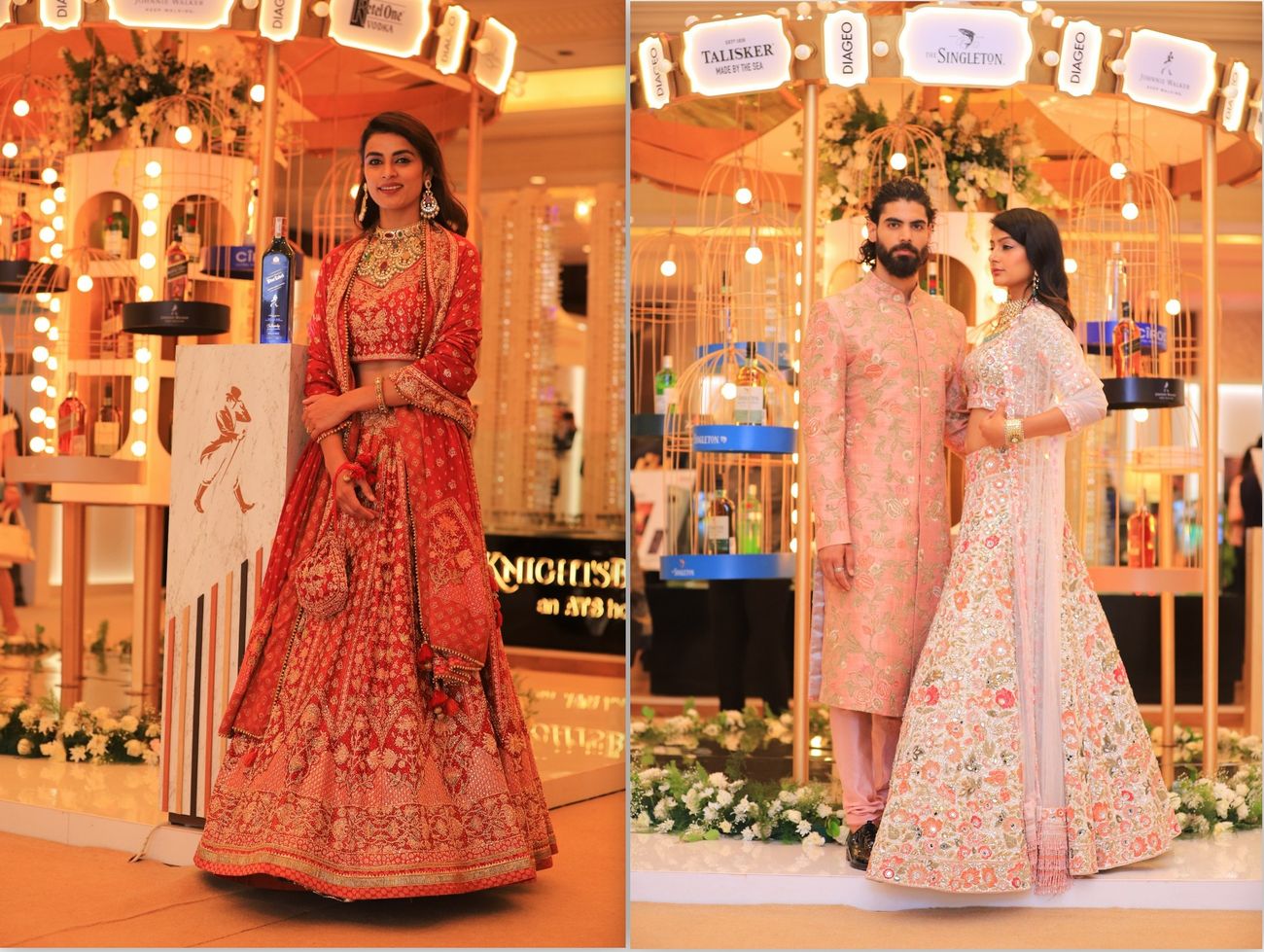 Moving beyond exquisite ensembles and grand decor, weddings are now incomplete without spectacular buffet spreads, personalized bar menus, carefully synchronized themes to match each of your outfits and so much more! The heavily embellished bridal outfits in deep hues have paved way for softer, sorbet tones with the new-age couple no more restricted to the stage, and instead, savoring a bespoke cocktail, expertly crafted for the night.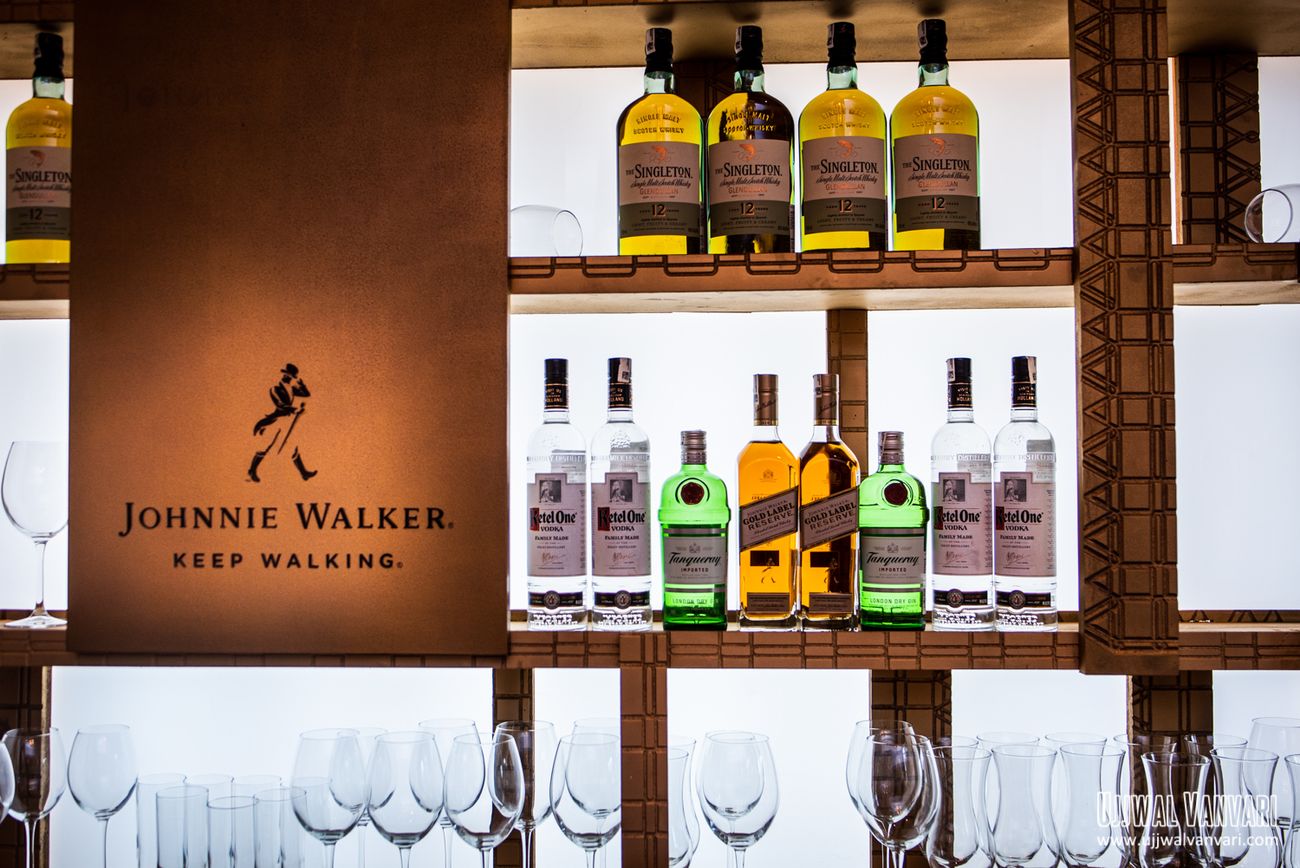 Shot by Ujjwal Vanvari Photos & Films★ 4.9
Indian weddings mean serious business, and come with a commitment of not just the guests but also the couple having a great time! To celebrate your new beginnings, how then, can premium cocktails not take center stage!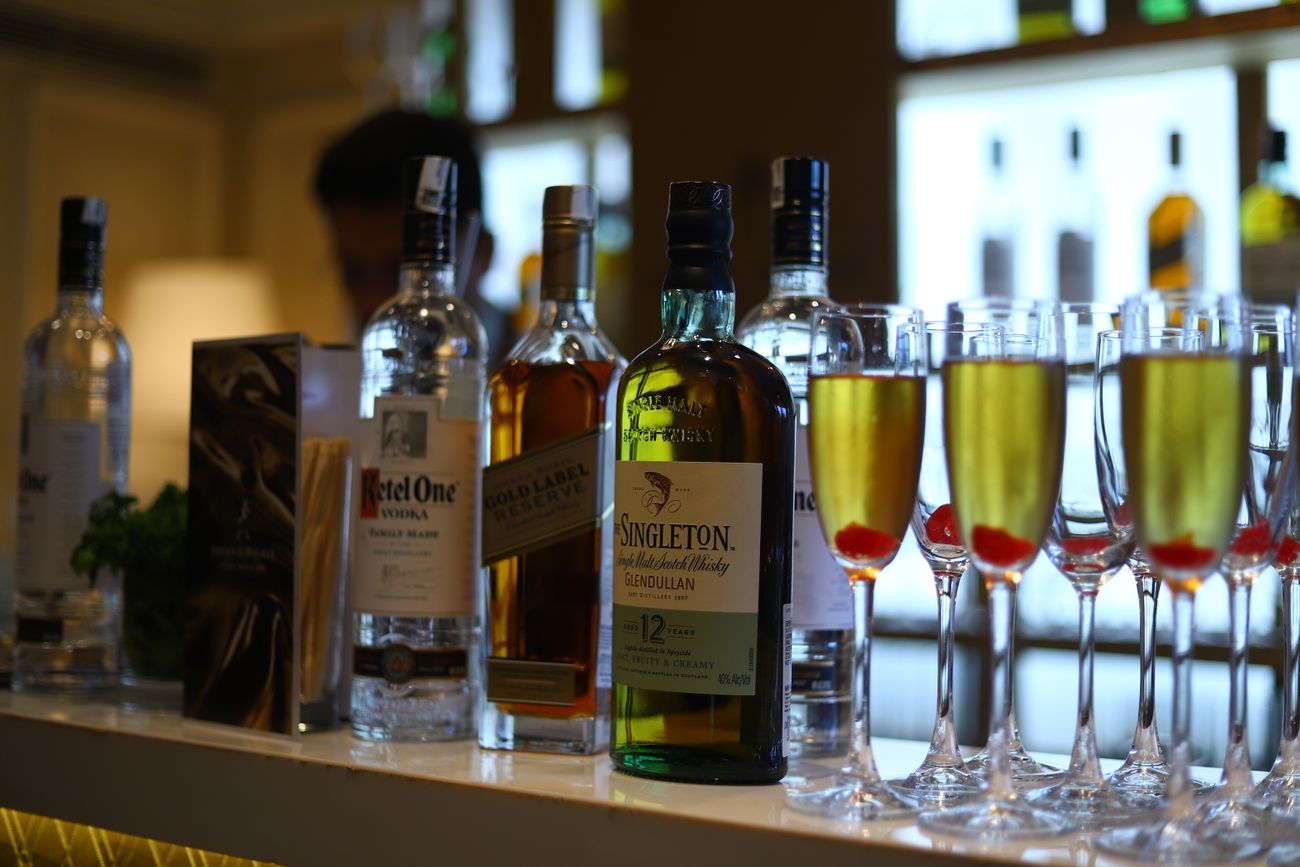 So guess what we spotted at the Vogue Wedding Show 2019? A luxurious spread of the most premium alcohol that the country has to offer, to bring your party alive and have the uniqueness of the bar take over your celebrations! With a stunning installation that soon became the center of the extravaganza, the bar was certainly raised!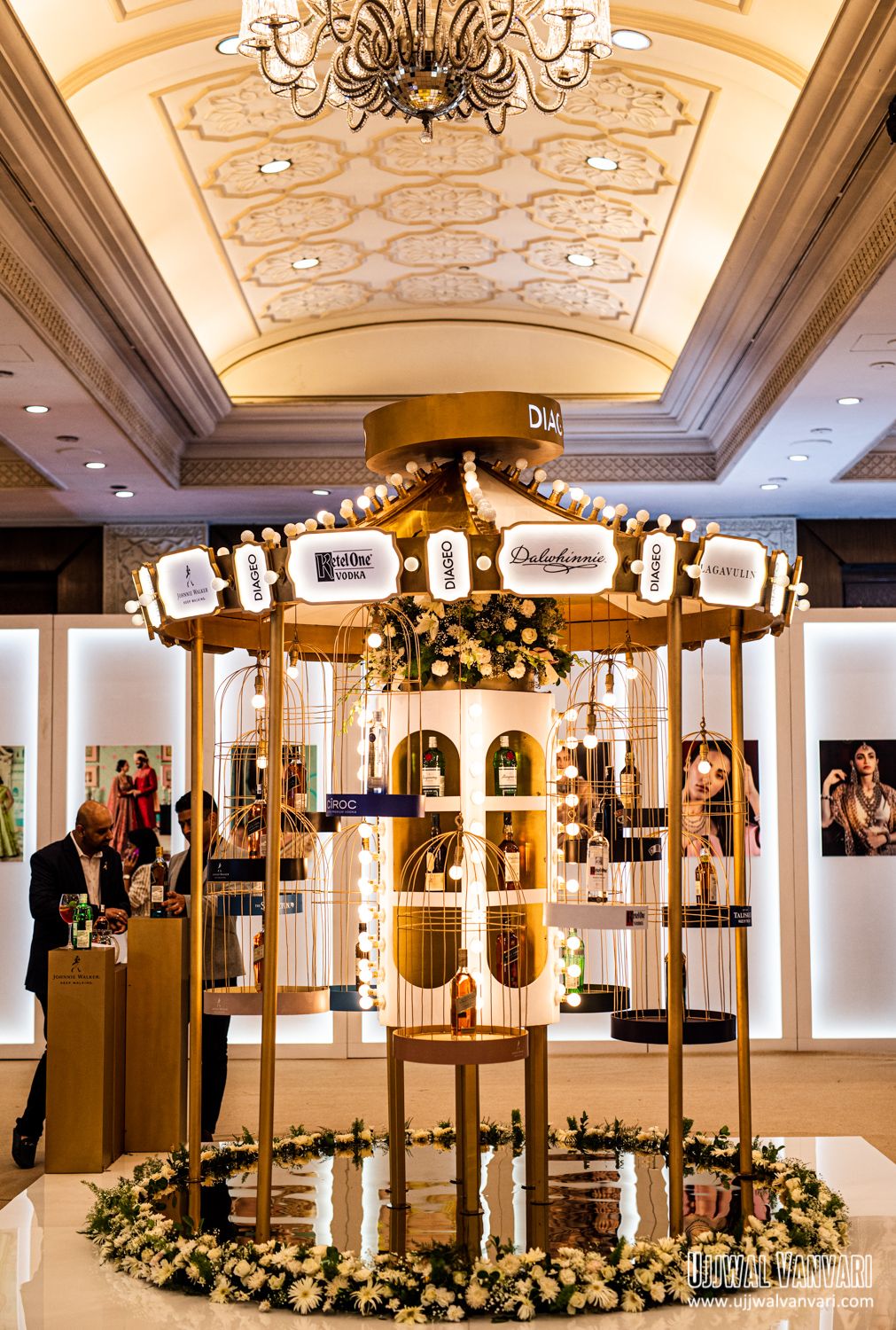 Shot by Ujjwal Vanvari Photos & Films★ 4.9
Here is where we saw a host of options to choose from, for crafting a specially curated menu of drinks for the new-age couple.
Matchmaking The Right Drink To Each Ceremony
For Your Bachelors' Or Bachelorette Party
Whether you are planning a party with your boys to kickstart your wedding celebrations or are on an unapologetic Bachelors' trip, no party is complete without delicious cocktails with a pour of Singleton.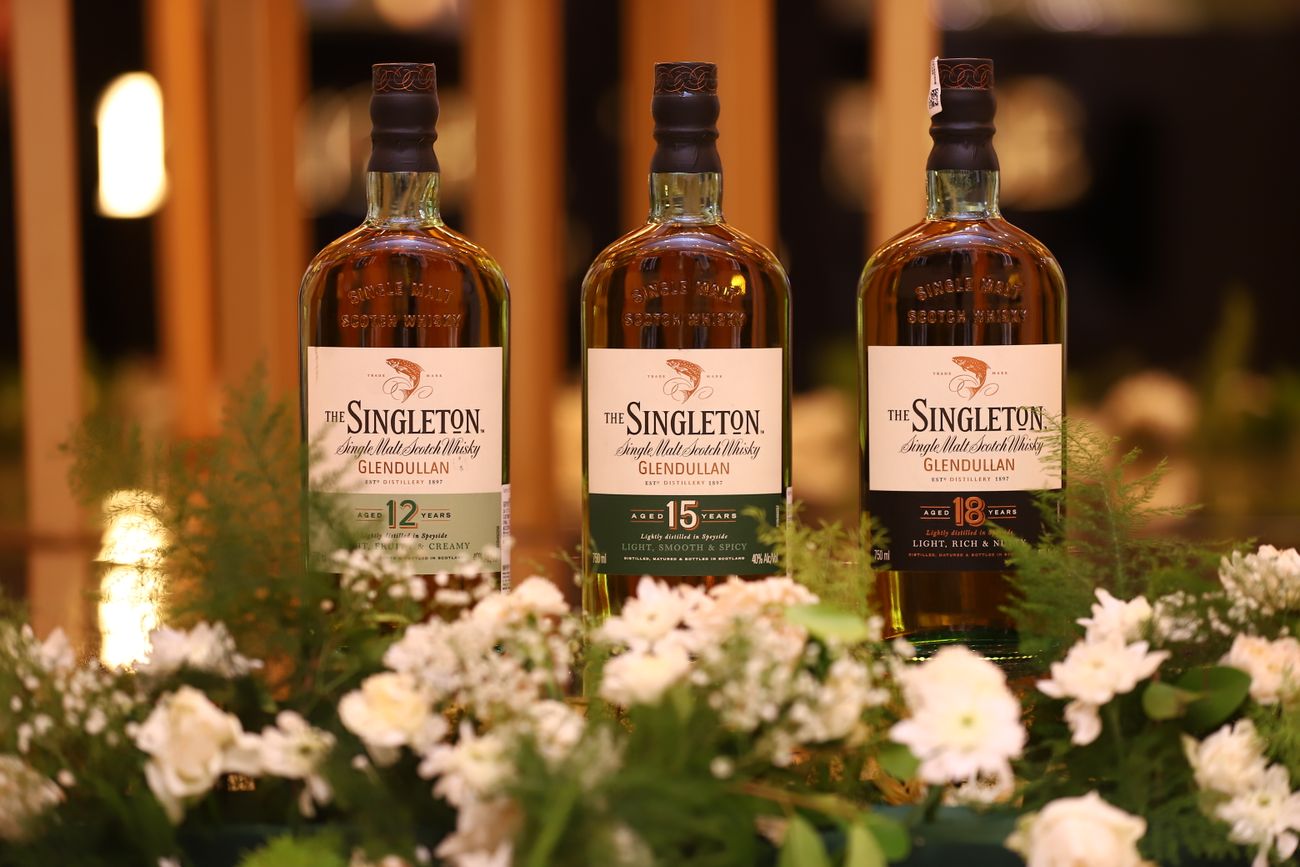 For A Fun Mehendi Ceremony
For your breezy Mehendi ceremony and daytime celebrations, indulge in a perfect blend of Ketel One, a sophisticated Vodka with a spritz and a crisp taste.
For A Chilled Out Sundowner
Enjoy your sundowners with a mix of Tanqueray, the bartender's choice for the perfect Gin and Tonic to keep your spirits alive and the party going!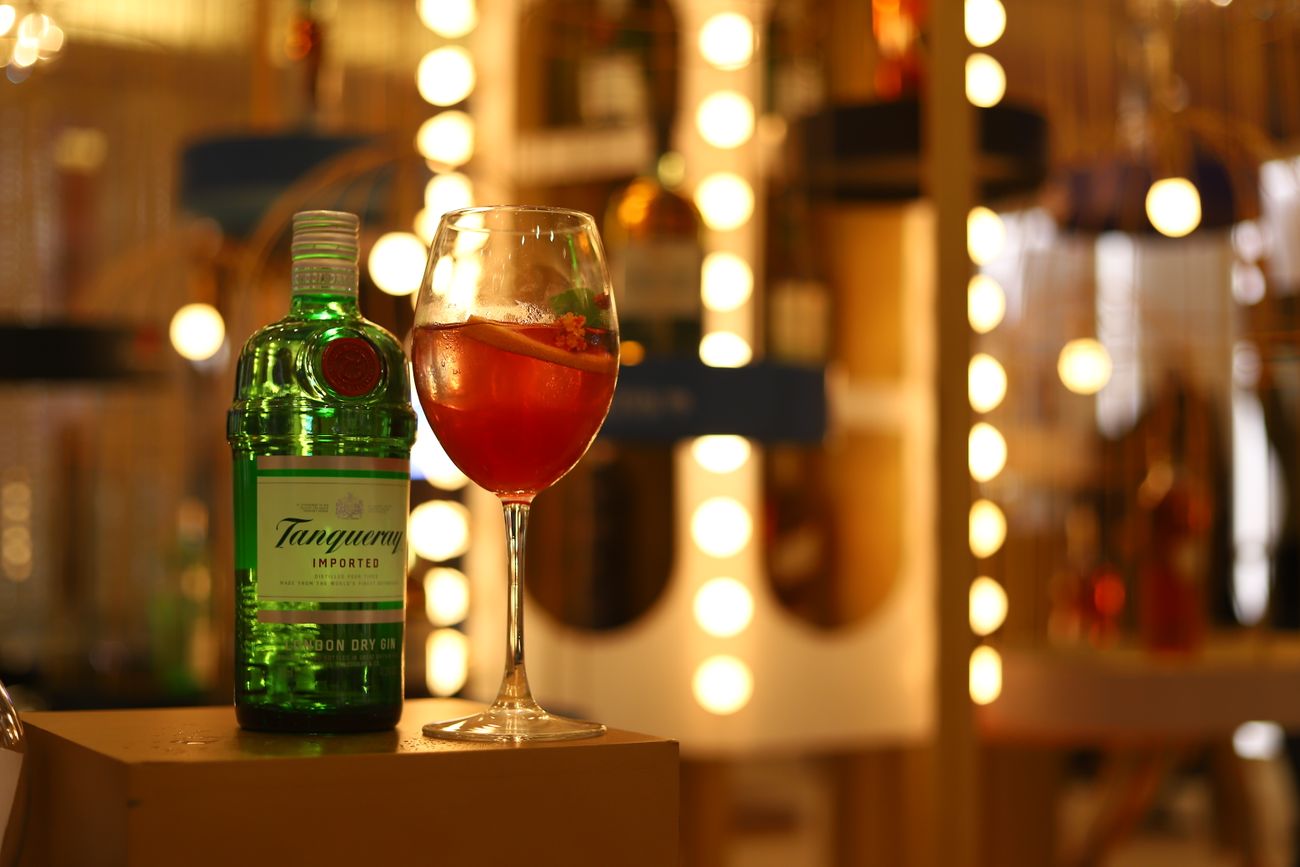 For Your Reception Night
When it comes to the bar, the more personalized it gets, the better the night flows! With exotic flavors that are an extension of you and your partner, mark the celebratory spirits of your new beginnings with Johnnie Walker, a perfect blend for a night of dancing after the wedding madness ends!

Here's How You Can Spruce Up Things More!
How about a drink for the night that is an extension of you and your partner, that celebrates milestones and moments from your journey together? Customize your bar menu by mixing flavors and coming up with a Bride-tini and a Groom-tini each.  Or work with your bar attendant or let the experts at Diageo help you curate a menu that's in perfect sync with the theme of your wedding? Let your guests try out these custom pours to sip and gulp for the rest of the evening.
Spice things up by using alcohol bottles as part of your photo-booth. Take cues from the stunning set-up by Diageo at the Vogue Wedding Show with birdcages and fairytale lights.
What's better than attending your BFF's wedding? Leaving your BFF's wedding with a little something to remember the night! Don't let your guests leave without a specially curated favors box! How does a box of Baileys' infused chocolates sound? Or maybe bottled spirit from the bar!
Take hospitality to the next level by placing miniatures from the bar in your guests' hotel rooms!
We are taking back a lot more than just bridal couture from the Vogue Wedding Show 2019. See you soon at a wedding nearby!