Want The Bride To Cherish Your Wedding Gift Forever? This Is What You Need!
BY Garvita | 29 Jan, 2021 | 5509 views | 3 min read
One of the biggest woes as a wedding guest is not 'what to wear' but 'what to gift to a bride'! We've moved past the phase when money (in a fancy envelope) was an ultimate wedding gift because with a modern couple planning their new home right after the ceremony, there are a myriad of options to choose from, unlike earlier.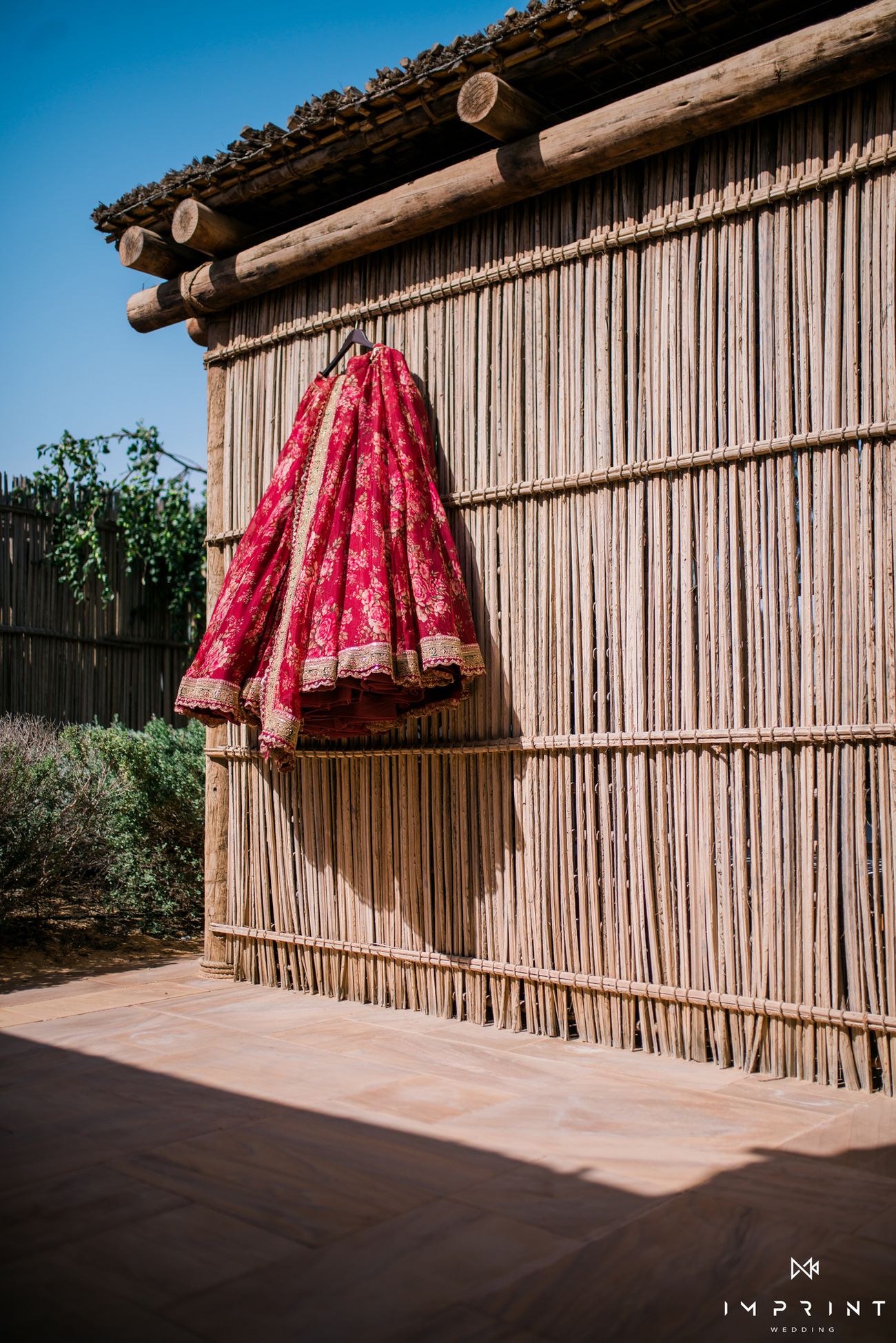 Image via Unita & Nikhil (for representation purpose only)
And now, of course, everyone would want to get the bride a meaningful gift she'll love and cherish all her life! While they can obviously be pampered with a personalised present but the charm and value of this offbeat wedding gift is truly irreplaceable!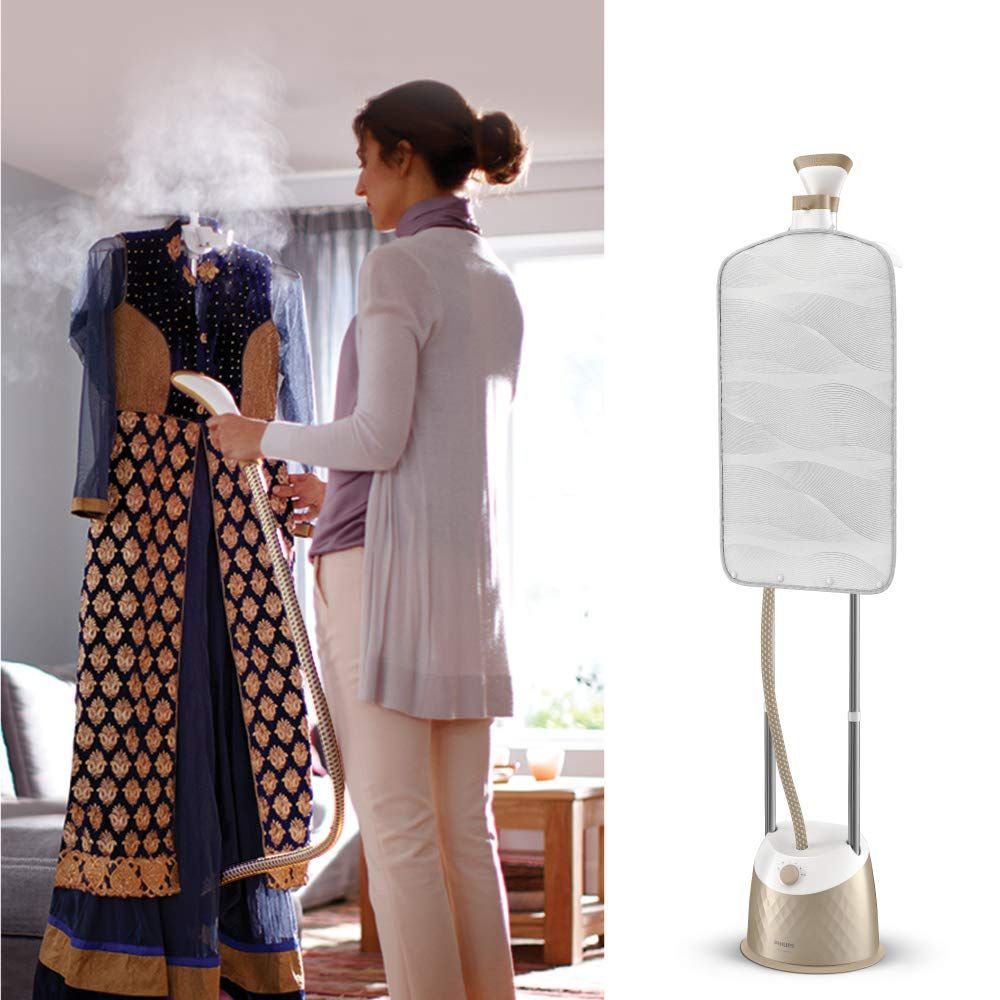 Wondering what we are talking about? It's the Philips EasyTouch Plus Garment Steamer, for an easy-crease removal from the bride's ethereal post-wedding outfits. She will no longer struggle with getting last-minute touch-ups from a local presser, as with this wedding gift she can steam a variety of fabrics from the safety & comfort of her home. What else does one need in these tough times! Right?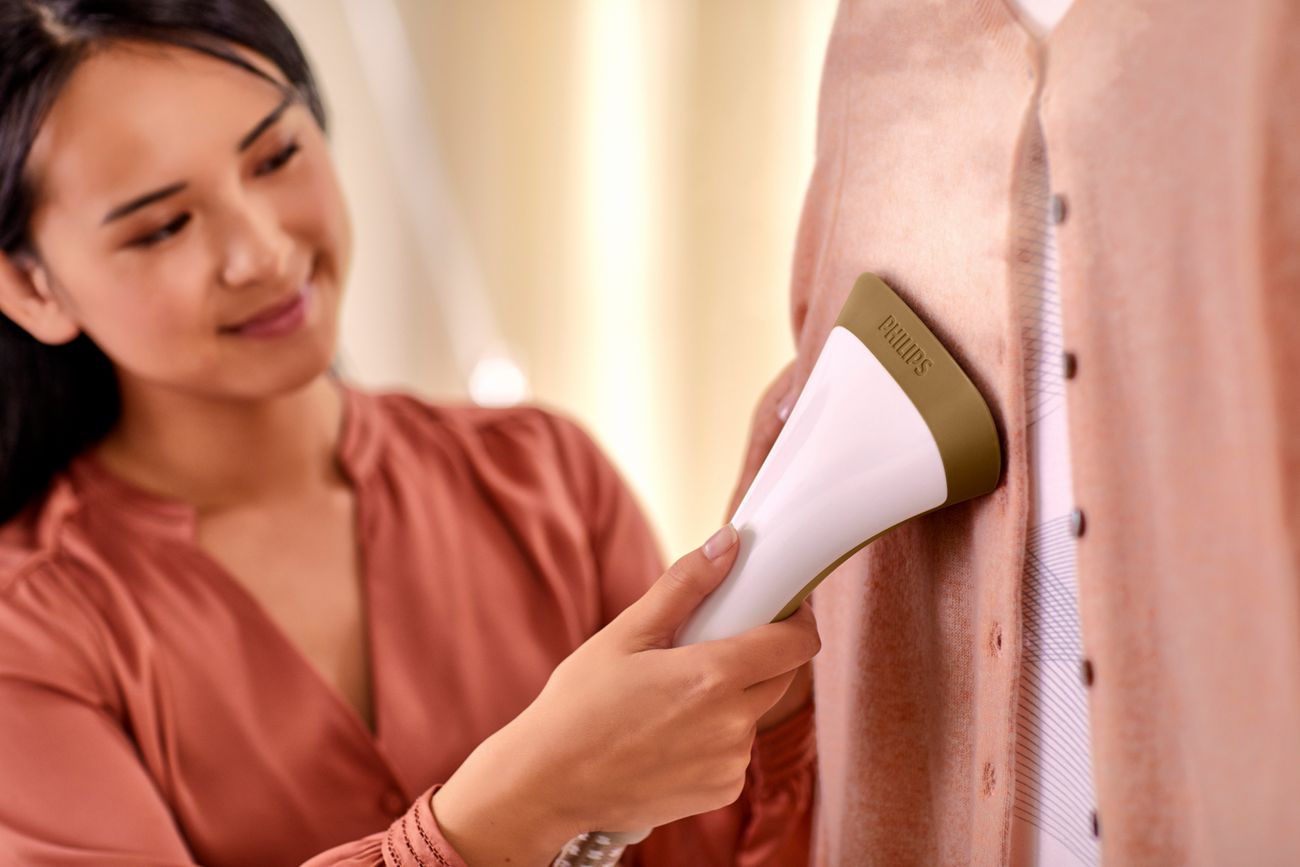 We understand how a bride's trousseau is extremely special to her and this garment steamer will give the outfits the care they deserve. And guess what? It also protects the outfits (which we know are quite expensive) from getting burnt, as it guarantees no-burns due to its steam mechanism. 
Be it the thickest fabrics or the most intricate designer outfits, this will help her de-wrinkle the attire in a fraction of minutes! All she has to do is comfortably hang on the adjustable poles and iron the lehengas, sarees, or suits, and voila .. time to head out.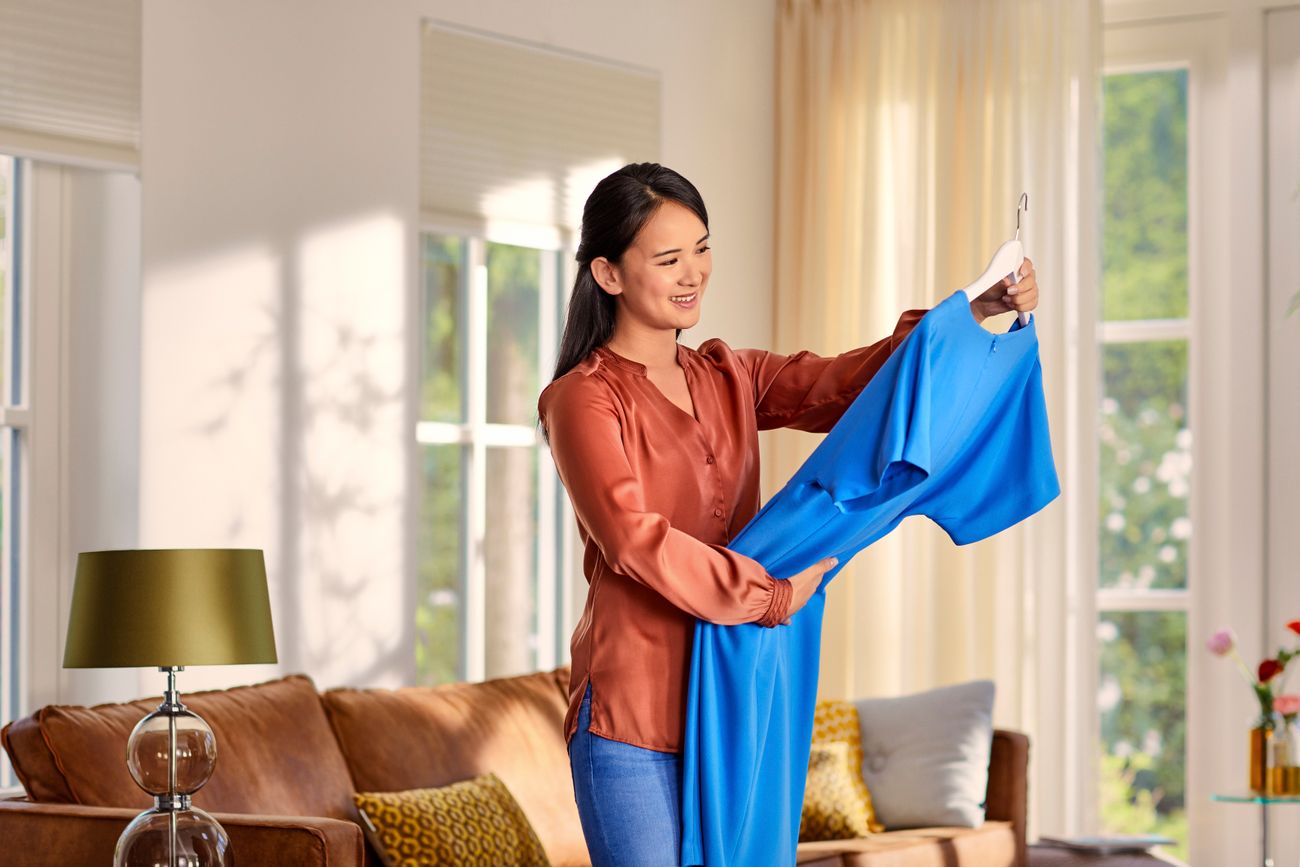 Who thought getting dressed for those numerous post-wedding dinners would be so easy, with just a valuable wedding gift? From organza sarees to silk lehengas and even sequinned suits, the multiple steam settings are bound to make any garment style crinkle-free.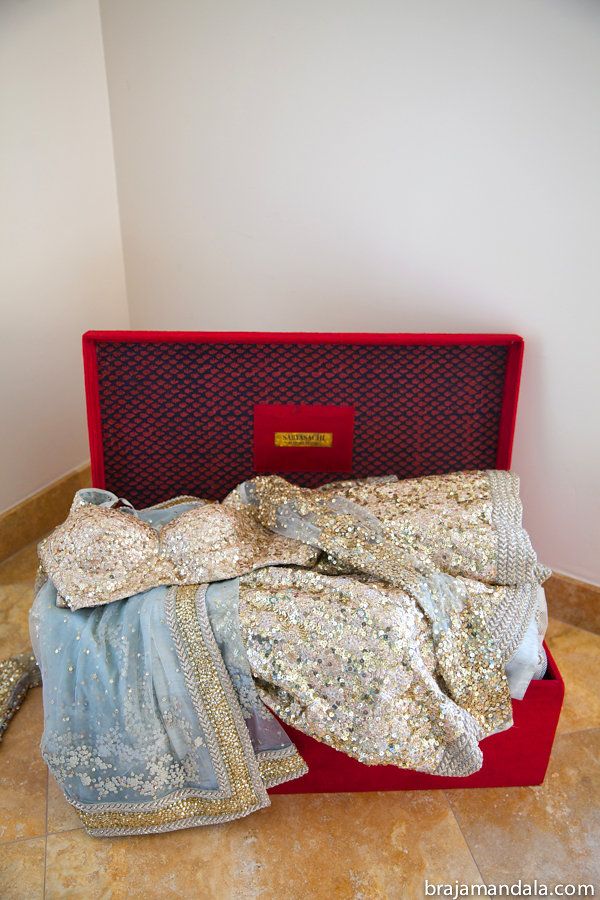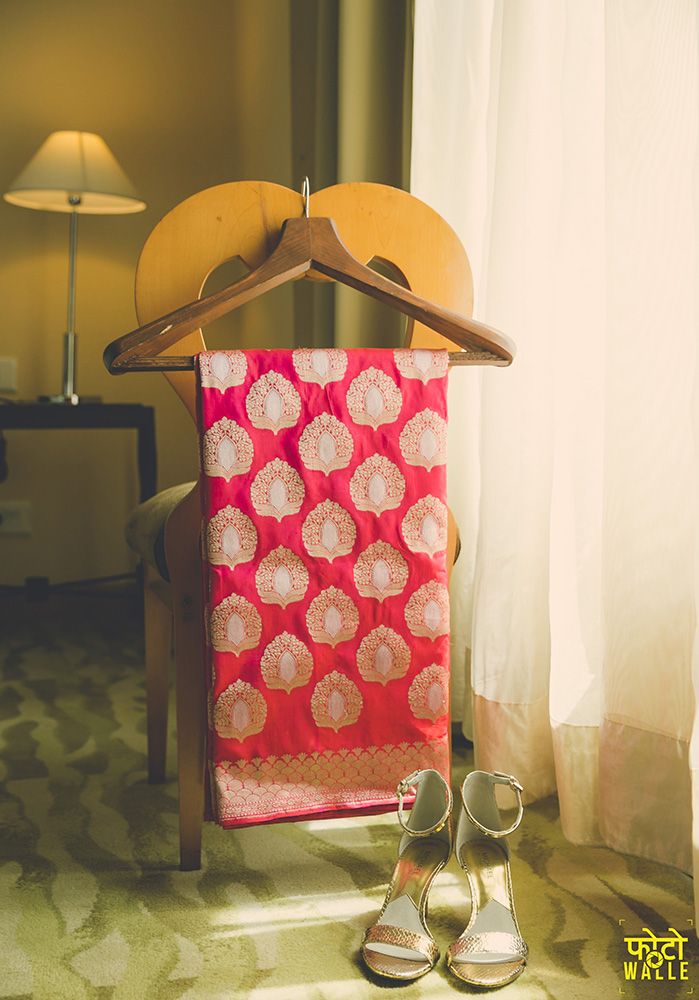 Images via Braja Mandala & Fotowalle - The Story Folks (for representation purpose only)
Also, since the trousseau outfits are worn less, and are mostly packed in a suitcase, another perk of having the Philips EasyTouch Plus Garment Steamer is that it kills bacteria and removes odour from those treasured pieces. Whoa, definitely gifting this to my BFF at her wedding next month! 
So, if you're still wondering what gift to take to a wedding that you're attending the next weekend, we'd highly recommend you give a Philips EasyTouch Plus Garment Steamer a shot, and you won't regret this choice. The couple will surely love this offbeat yet essential wedding gift. 
Get the Philips EasyTouch Plus Garment Steamer for Rs.8,495 here