We Bet You Haven't Ever Heard of This Unique & Insane Hanging Photo Frame Blouse!
BY Chandni Kumar | 13 Sep, 2018
Are you the bride who is looking for something different, cute and totally quirky for your trousseau? You must have paid the most attention to your lehenga or sari in case you having a South Indian wedding but brides! what about your blouse? Ya, ya, we know that you must have thought off a nice sweetheart neckline or boho blouse design but we have the most crazy and insane photo frame blouse design that will surely make your bae in love with you again! Check, this unique hanging photo frame blouse that has all the cute memories of the couple that has been attached as strings and dori, which we never thought would have existed and designed exclusively by Sowmya Versatile!
This hanging photo frame blouse has strings attached that have cute and adorable pictures of the wedding couples.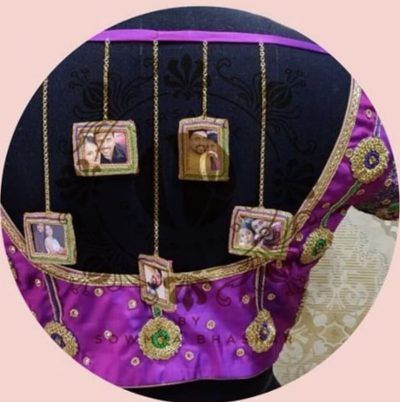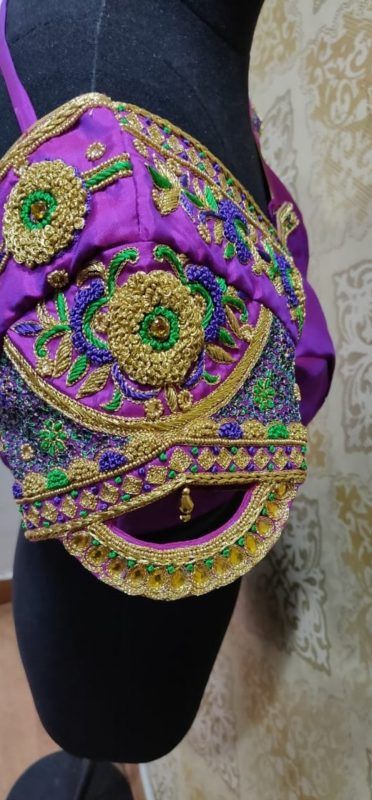 When coming to the blouse sleeves this hanging photo frame blouse as intricate patterns and designs of gota patti that adds so much of color and texture to the entire blouse design.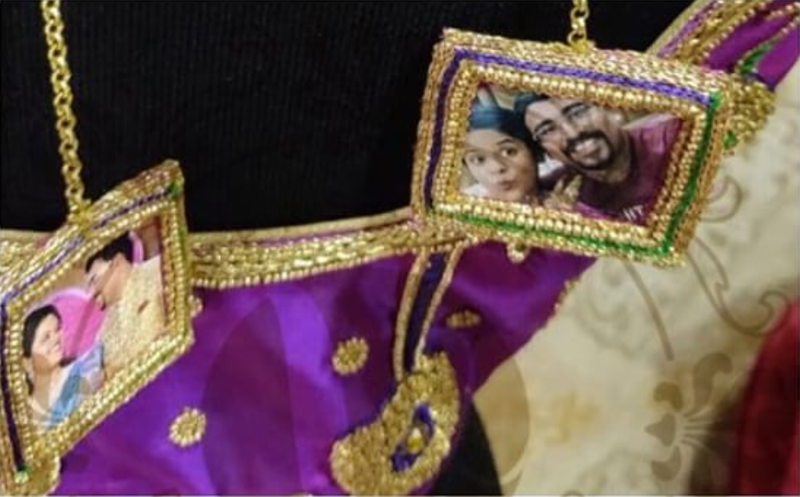 If, you look closely this photo frame blouse has chain strings attached to it and the frames have gotta patti that gives special importance and highlights the couple pictures even more.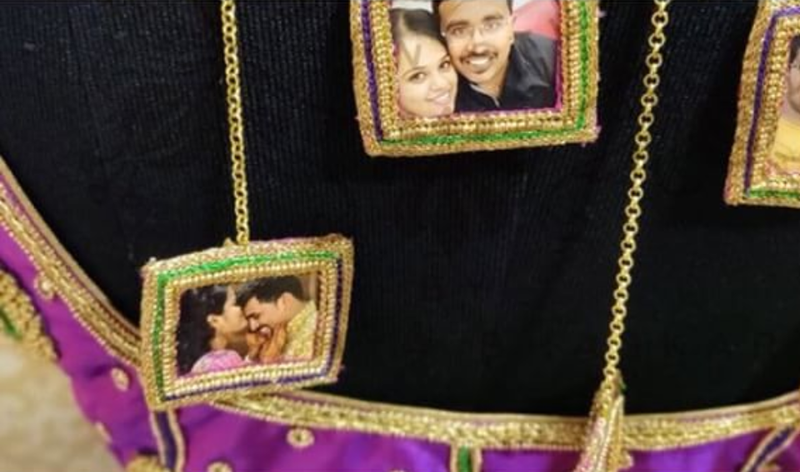 We love how the designer incorporated all the colors and gotta patti to the frames which gives a unique body to the blouse. 
Well, it's definitely outrageous but a great idea for brides looking for some innovation. Love it and that's something to think about! What about you?