"We Had A Wedding In Kenya Unlike Any Other": This Couple Spills The Beans!
BY Soha | 24 Jul, 2019 | 404 views | 4 min read
You know what's (one of) the best part of working at WedMeGood? The surprises!
Now, you might think we've seen it all, but nope. Brides and grooms keep coming up with ideas that sometimes even my entire team fails to think of!  Case in point, this wedding from Kenya.
Uh, where?
Yep, we had to read twice to confirm we had read it right, too! Out of all the places, Ashish and Malvika had a wedding in Kenya, the first one we have seen so far. Captured by Ben & Gathoni Kiruthi , this one got us hella curious. But why did they pick such an offbeat destination? How did they plan everything? Wasn't booking vendors a hassle? Lets have them both answer all our questions! 
Meet Ashish & Malvika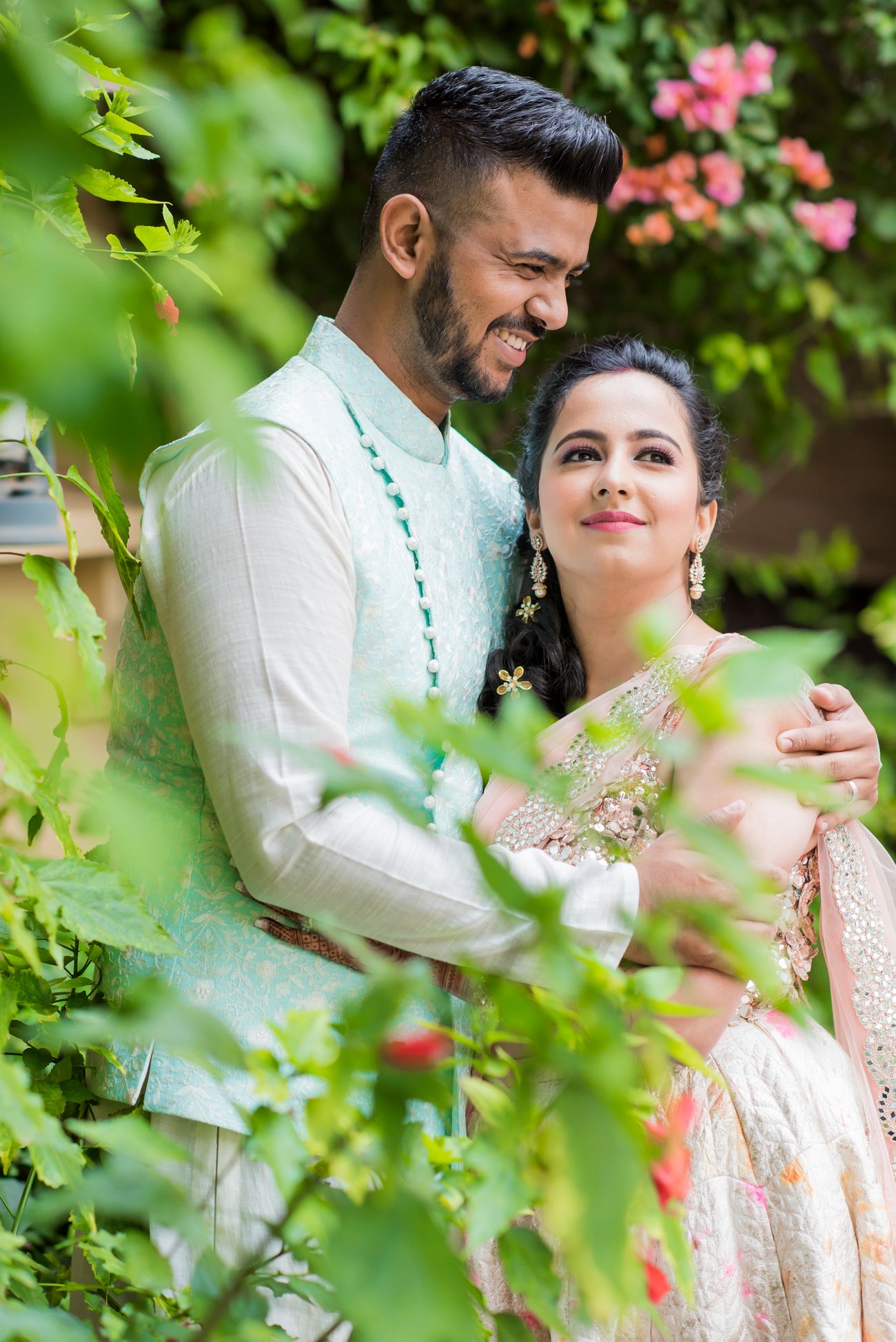 Ashish first caught a glimpse of Malvika at her residence in 2015 during the festival of Diwali.
Malvika tells us, "Fortunately/unfortunately I offered Ashish a cup of ice cold coffee which was decent (Ashish could have described it worse!) but not to Ashish's liking. I, however still believe that I make the best coffee!!
This gave Ashish the opportunity  to rant about my coffee, though little did we know that this rant had ignited a spark between us. We started talking on Facebook and Whatsapp occasionally as friends – dating and marriage was definitely not a part of the agenda. At the same time, our parents in the background were on a full on match-making mode and one fine day Ashish's dad walked up to my father and mentioned, "We would like Malvika to be a part of the Chudasama Family, what are your thoughts on the same?" We guess Ashish was too scared to pop the question.
Nonetheless, the question set the wheels turning for our D-day and #ashgothismal on 09.02.2019."
The Engagement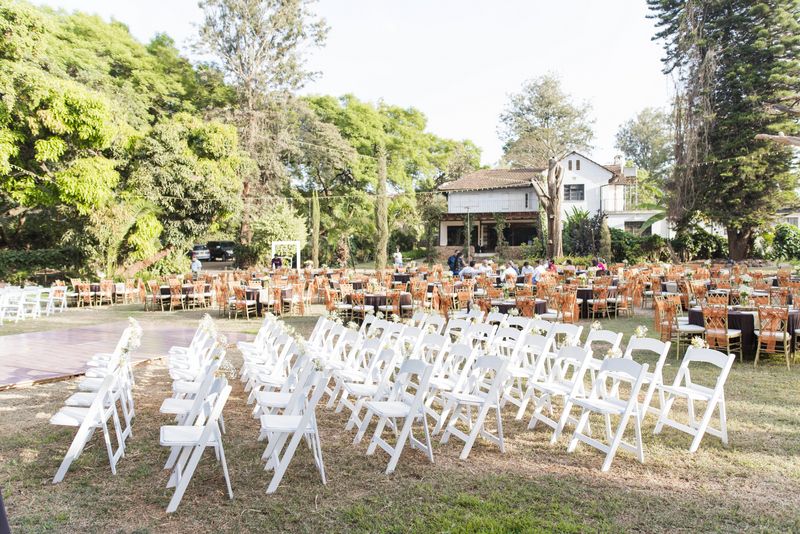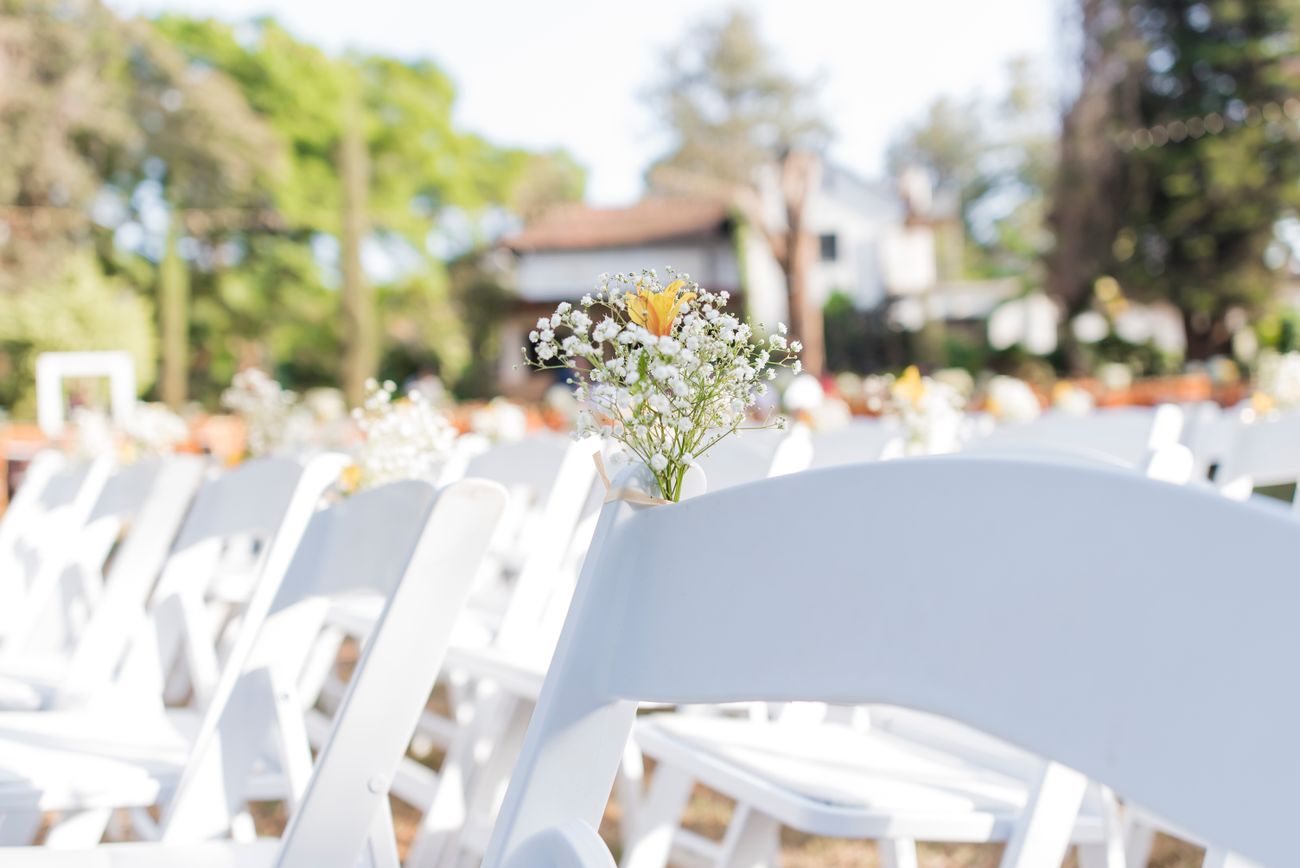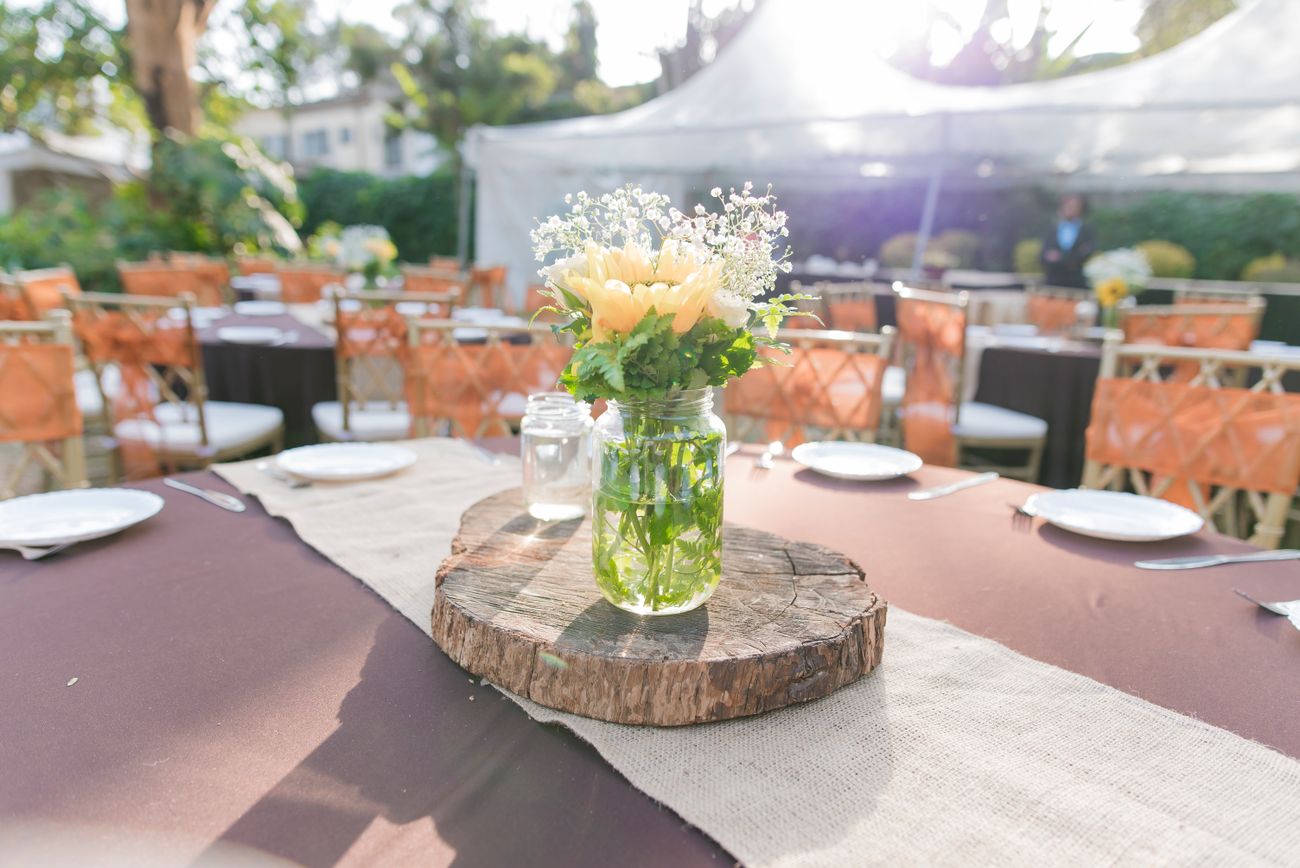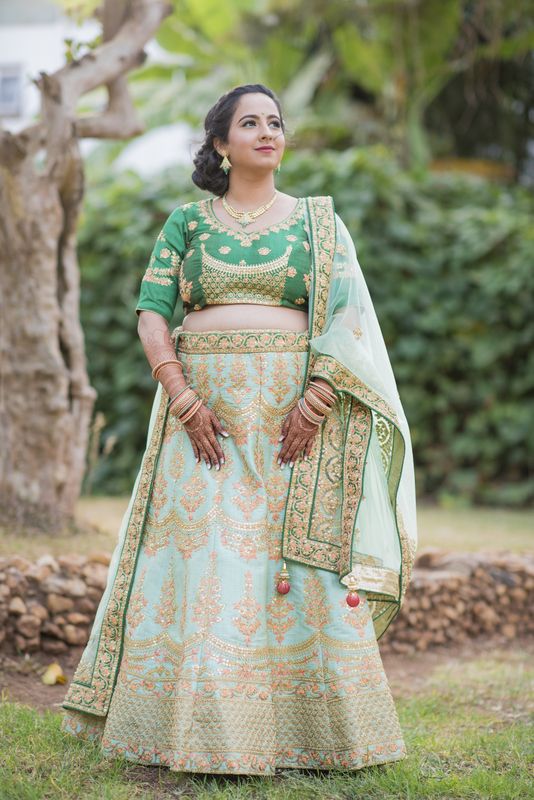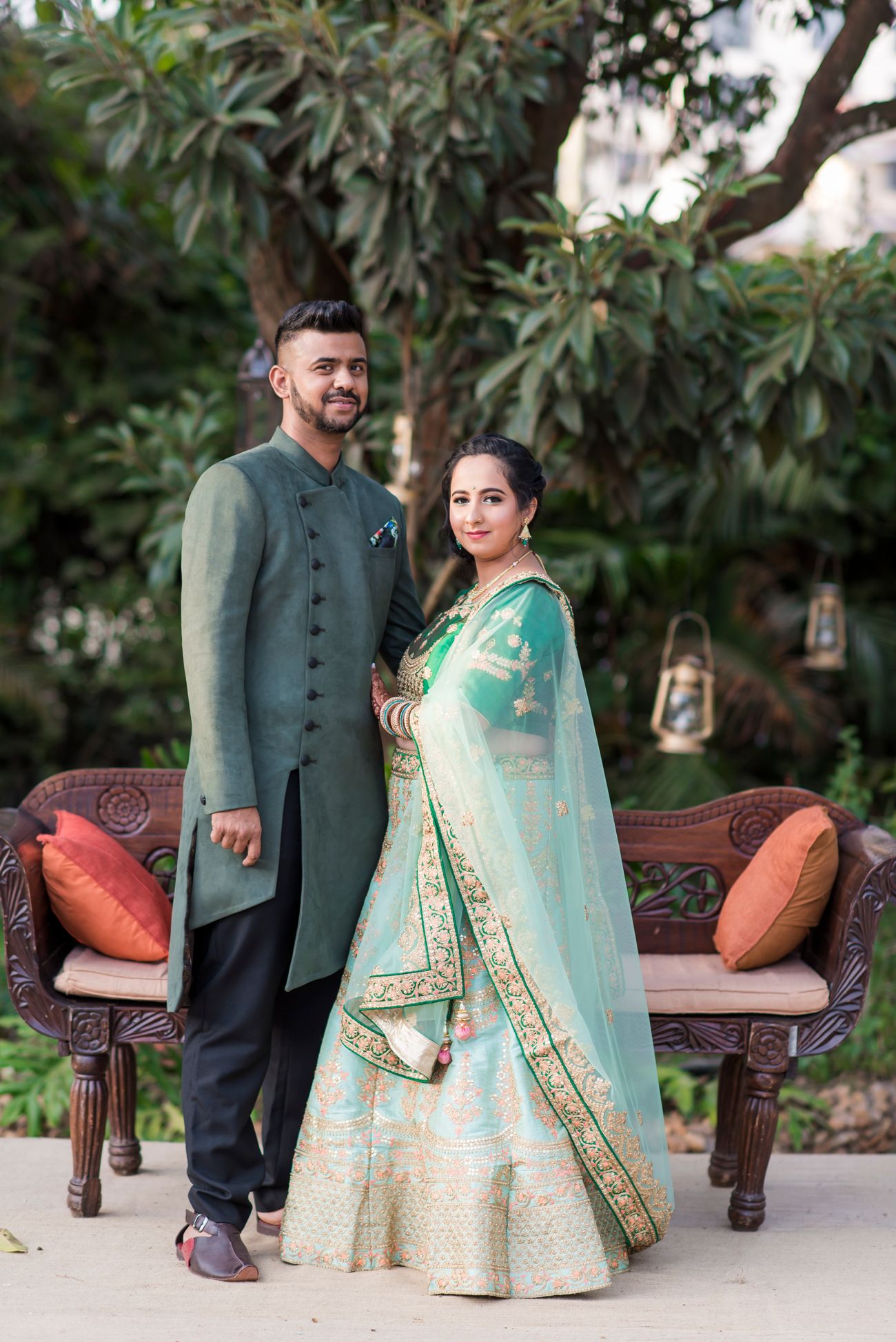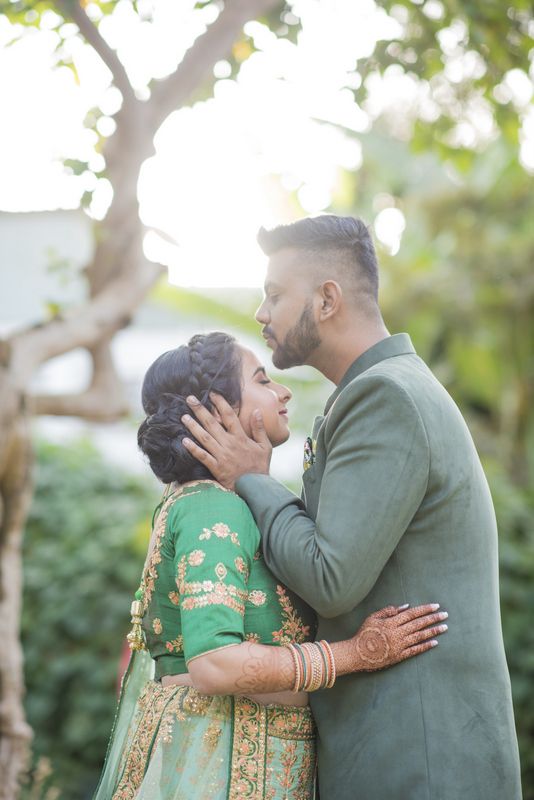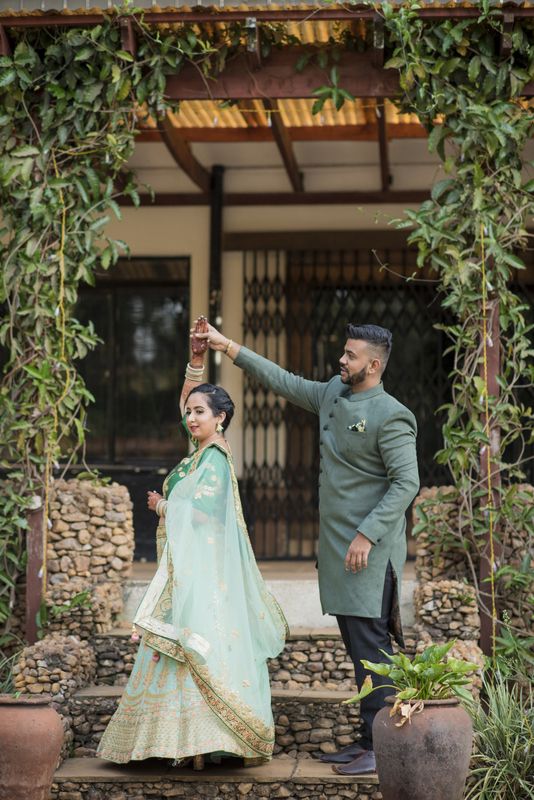 The Wedding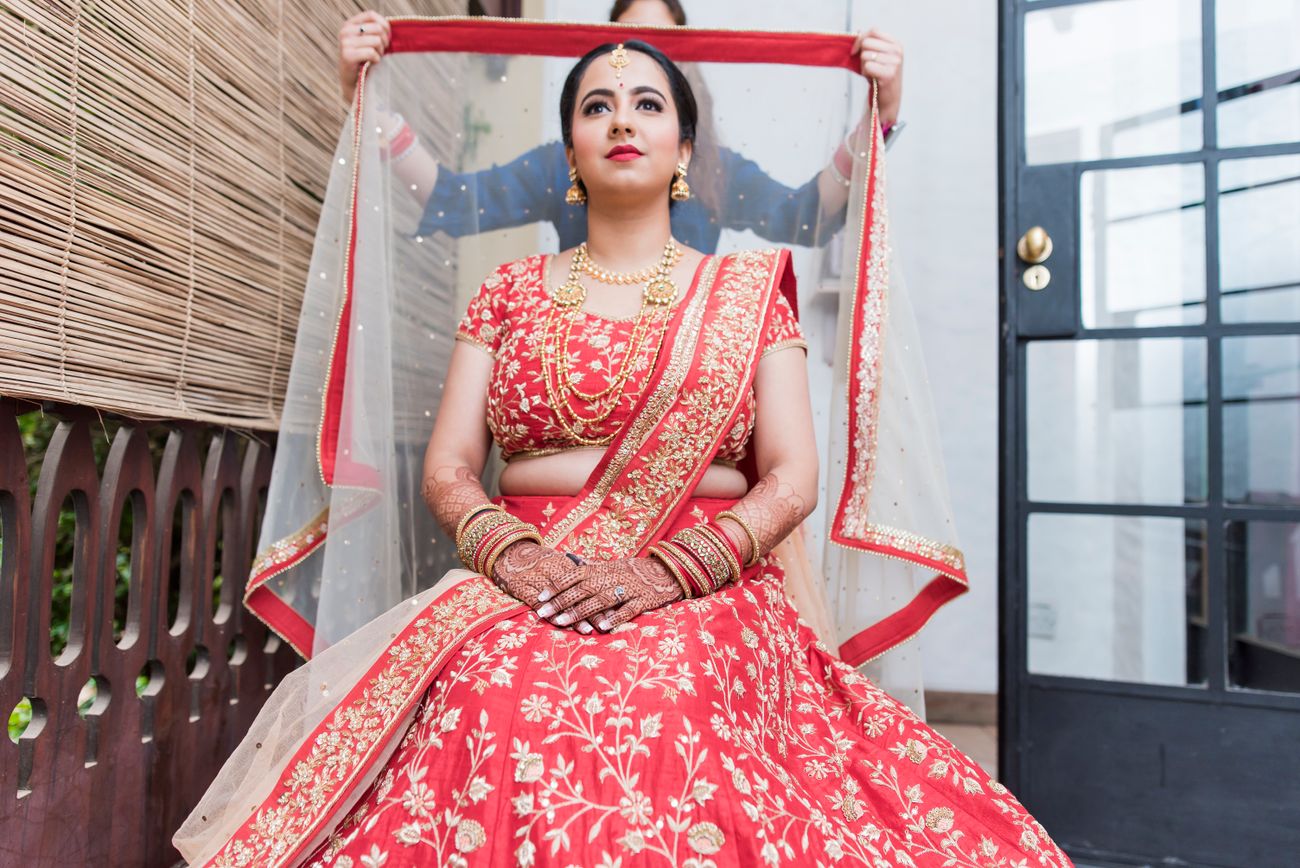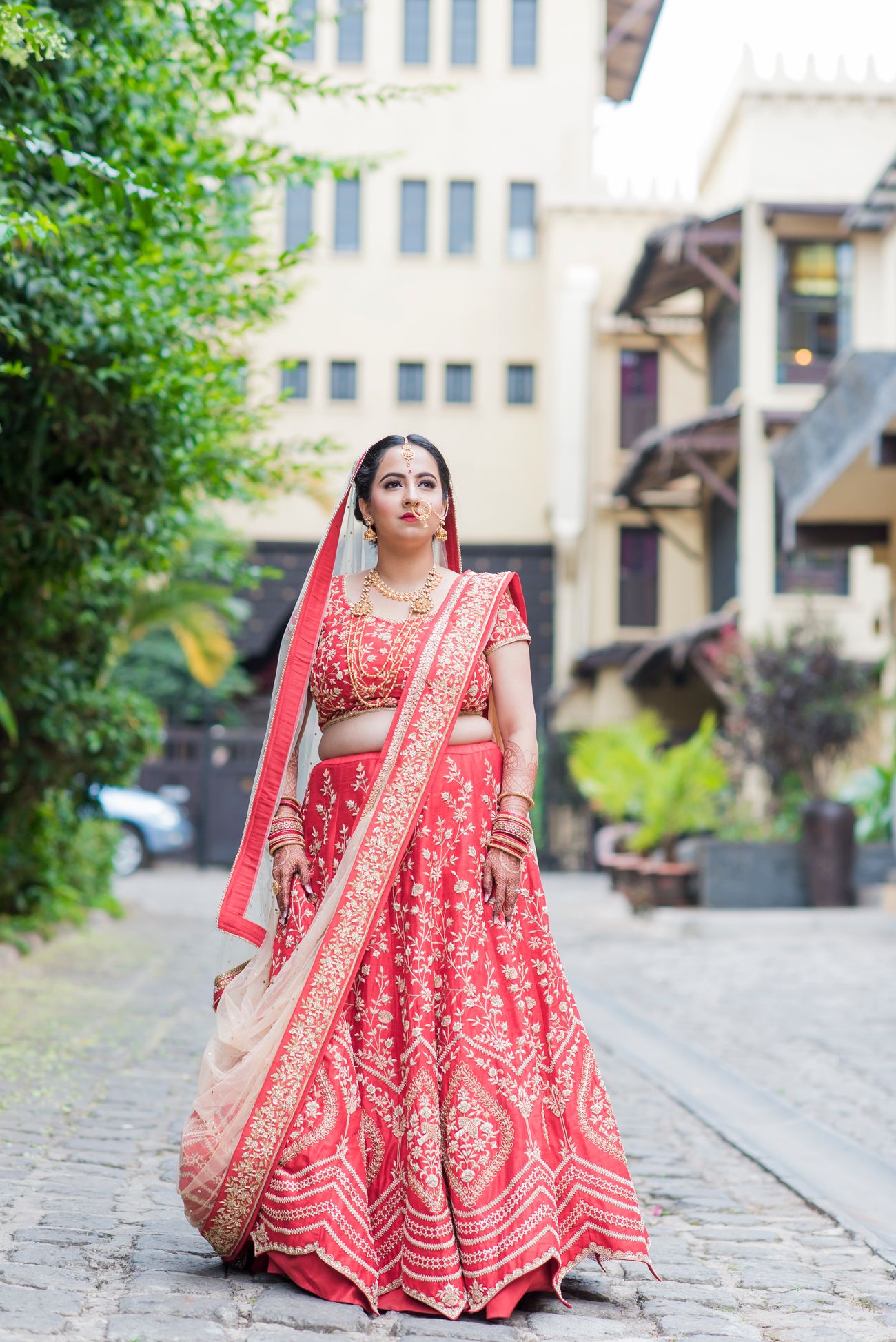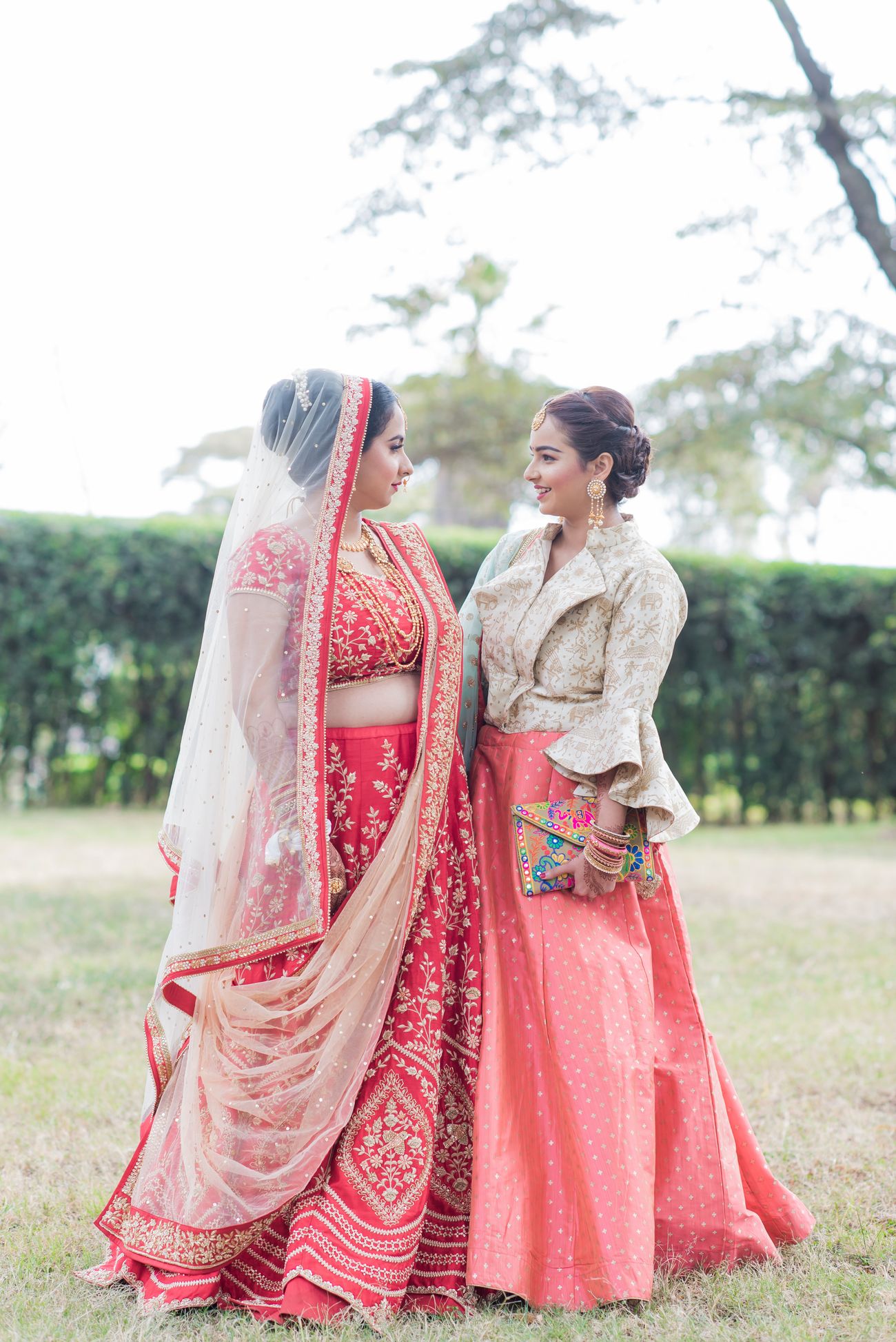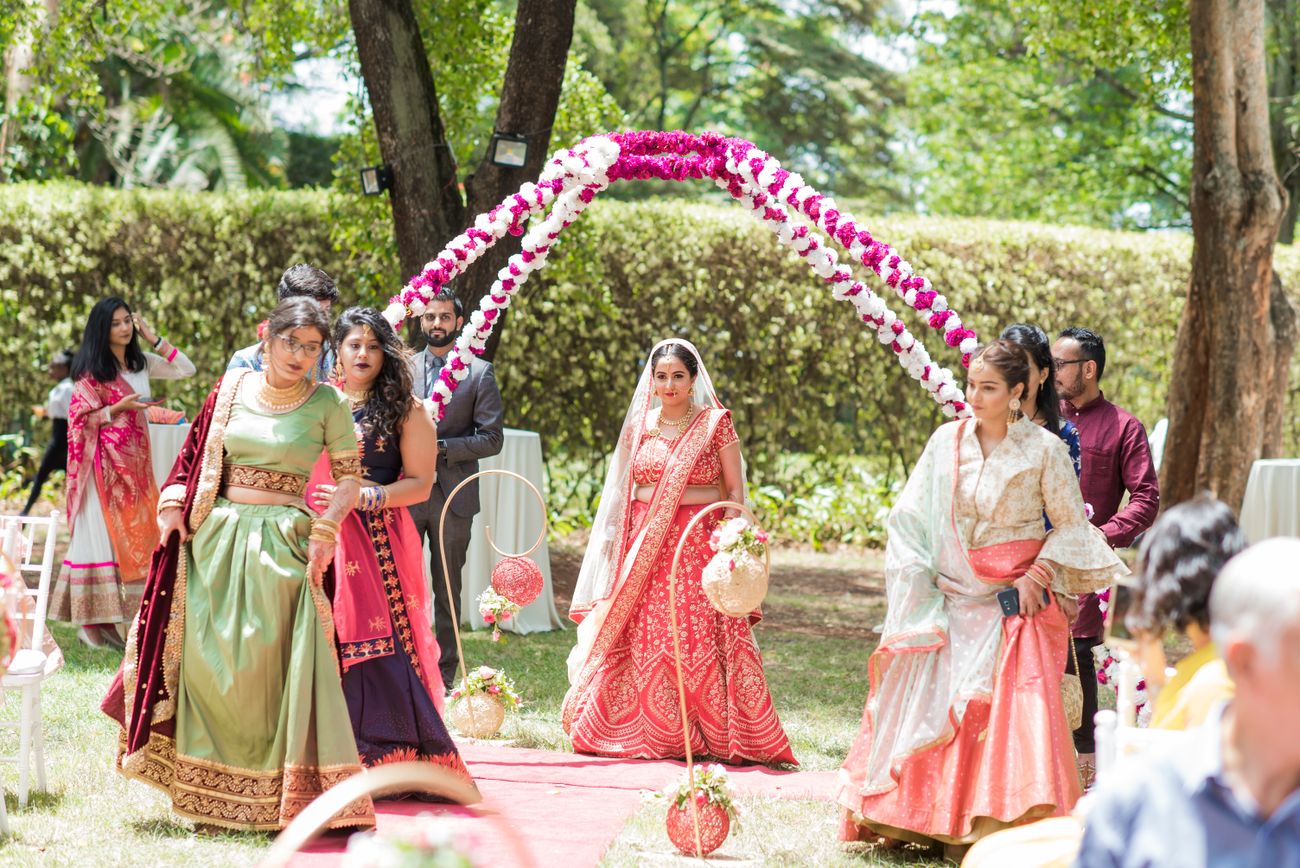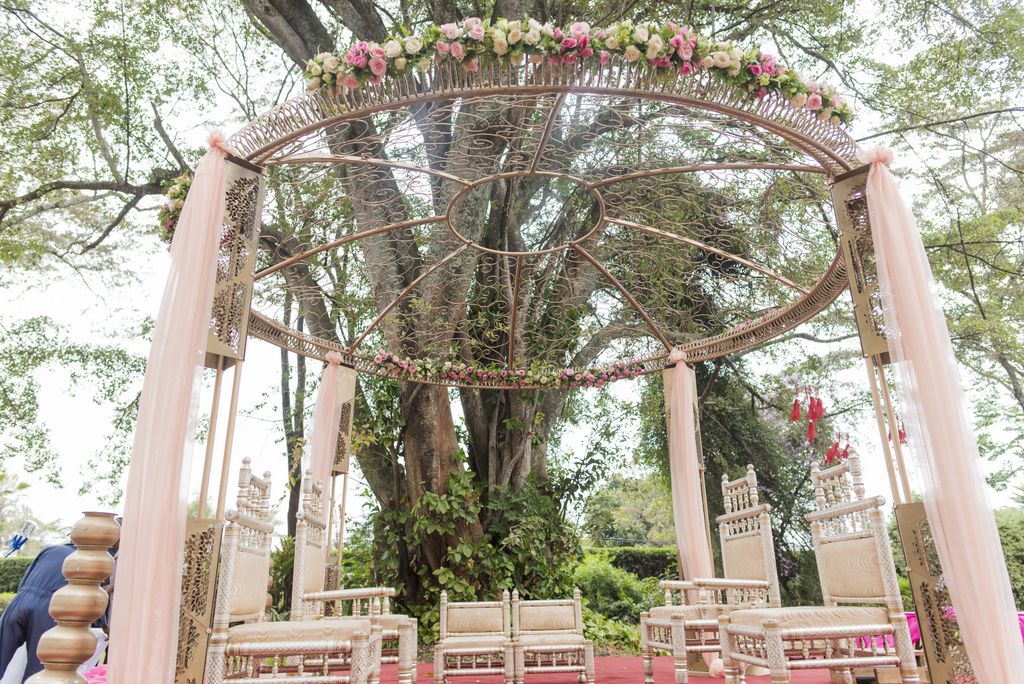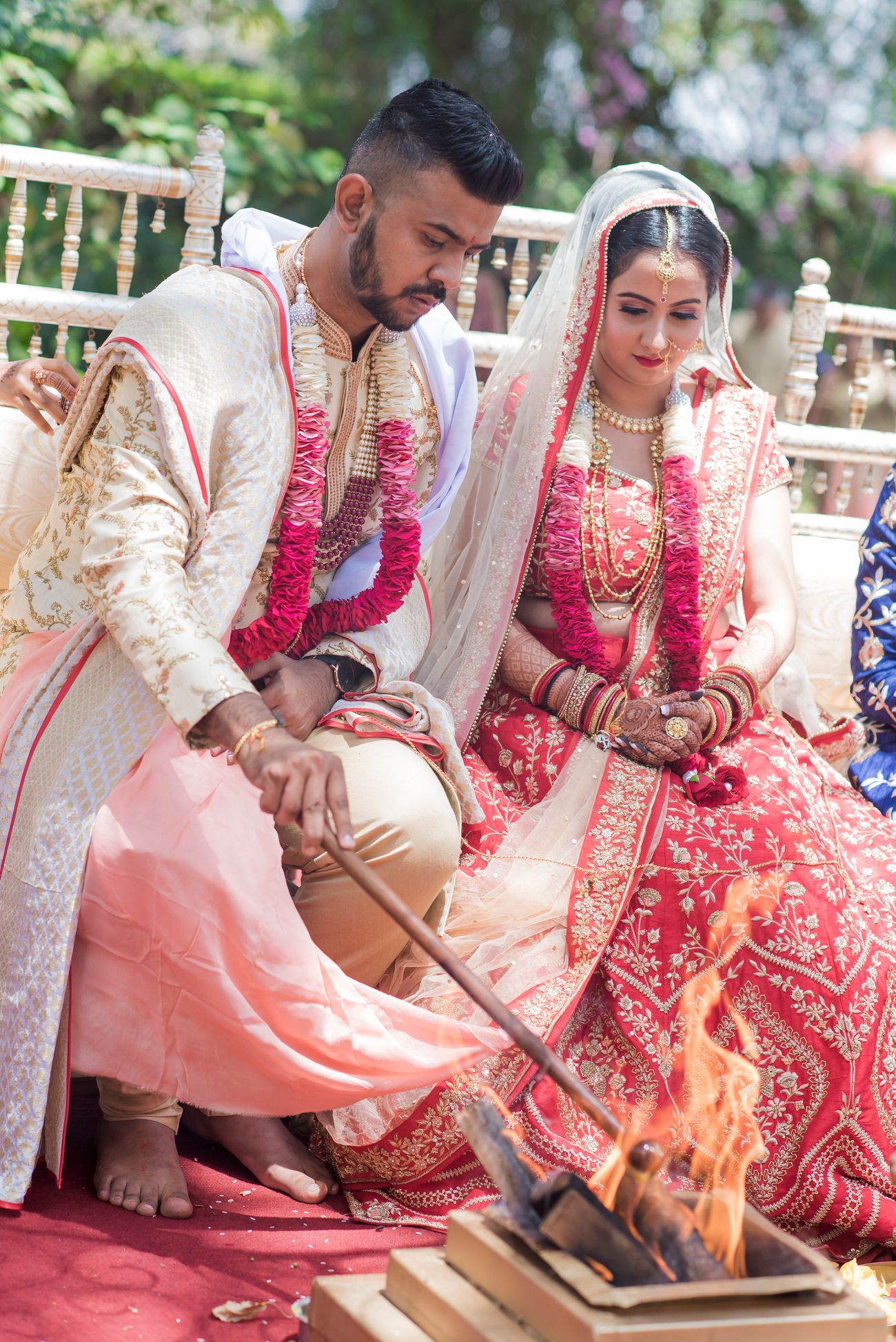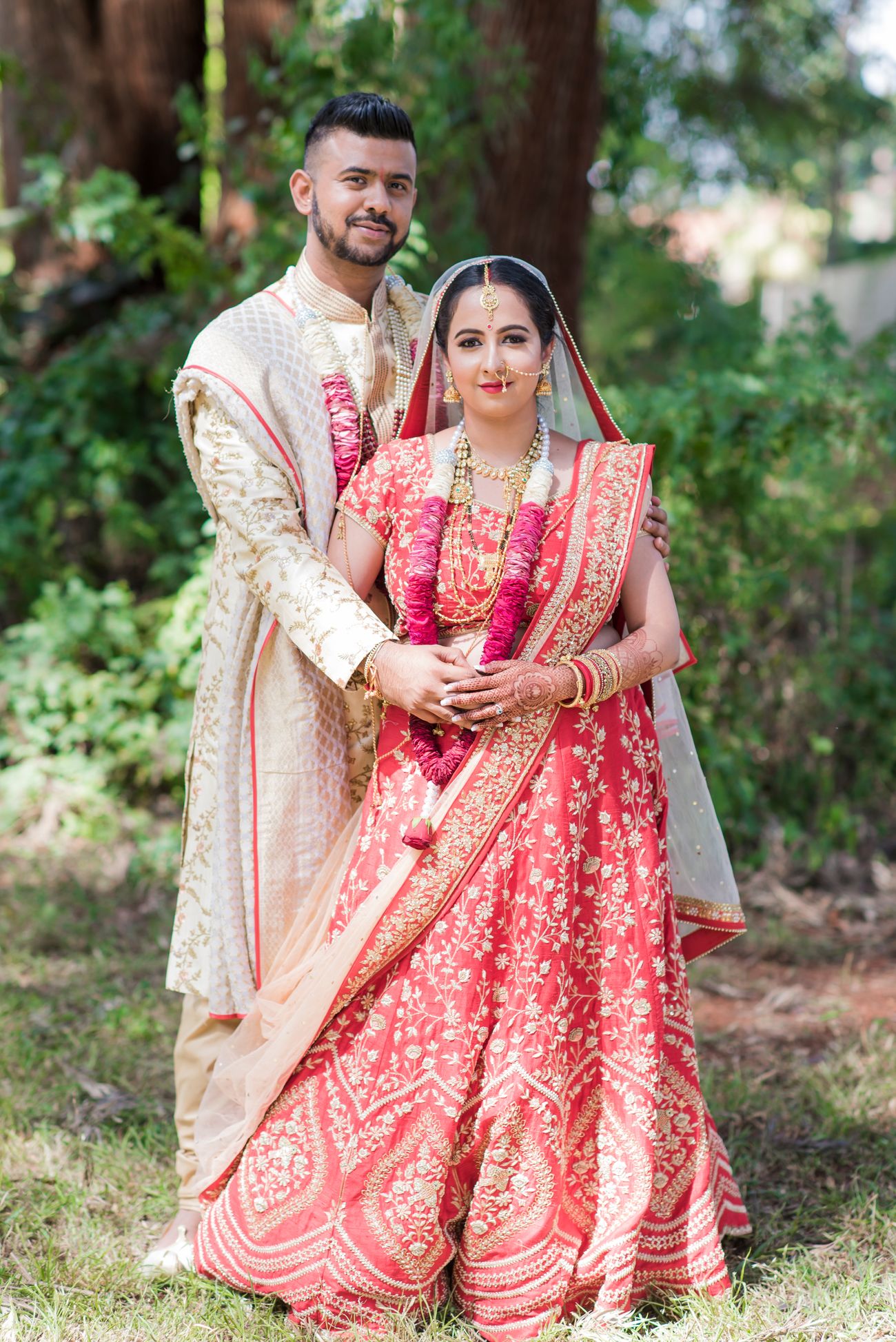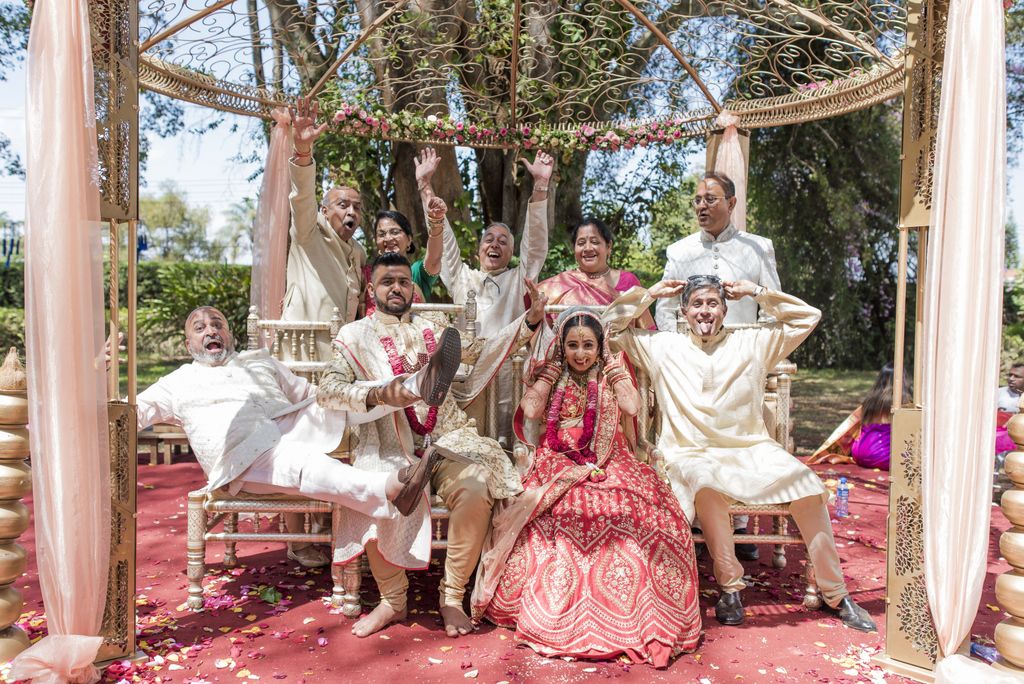 What Was Your Idea Of A Wedding?
"Ashish and I have always been perfectionists and we wanted it all! From venues to the best photographers in town, the perfect bridal lehenga/sherwani to the ideal wedding entry song. For example, for our engagement ceremony we had a 15 layered liquorish barfi. We did have our bridezilla and groomzilla moments, though we were clear about the fact that we did not want any of this without the presence of our close friends, our families and relatives and hence we chose Kenya as our destination as a chunk of Ashish's family is in Kenya."
The Reception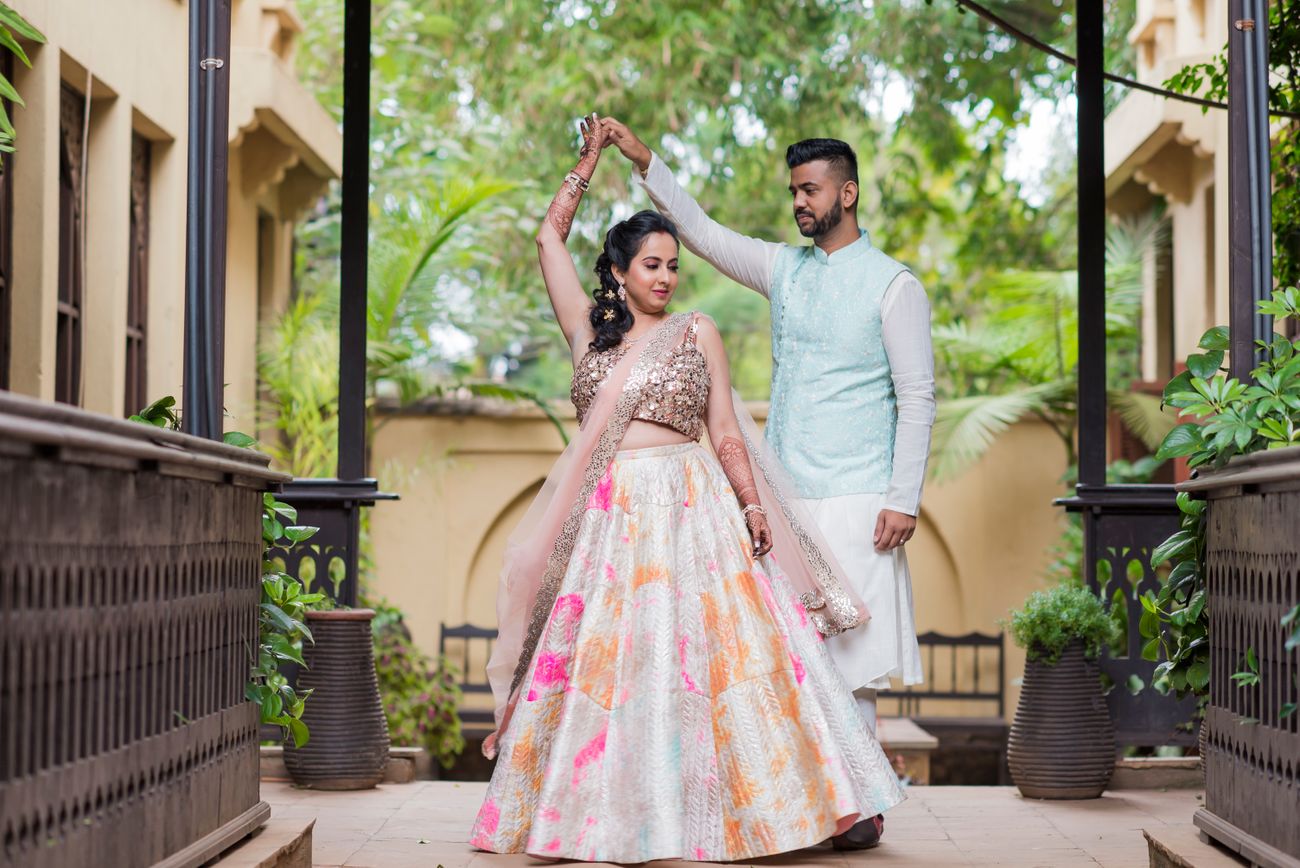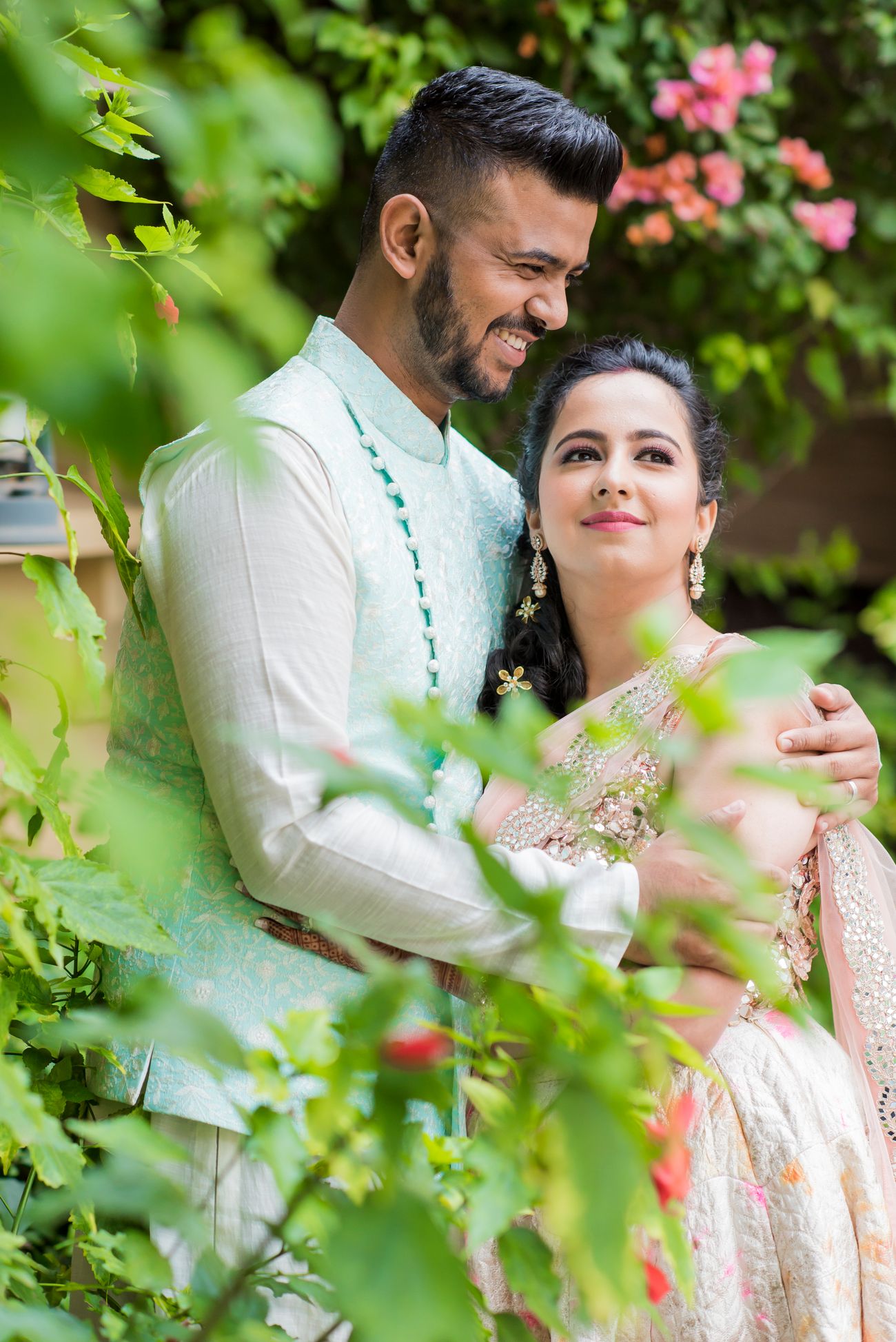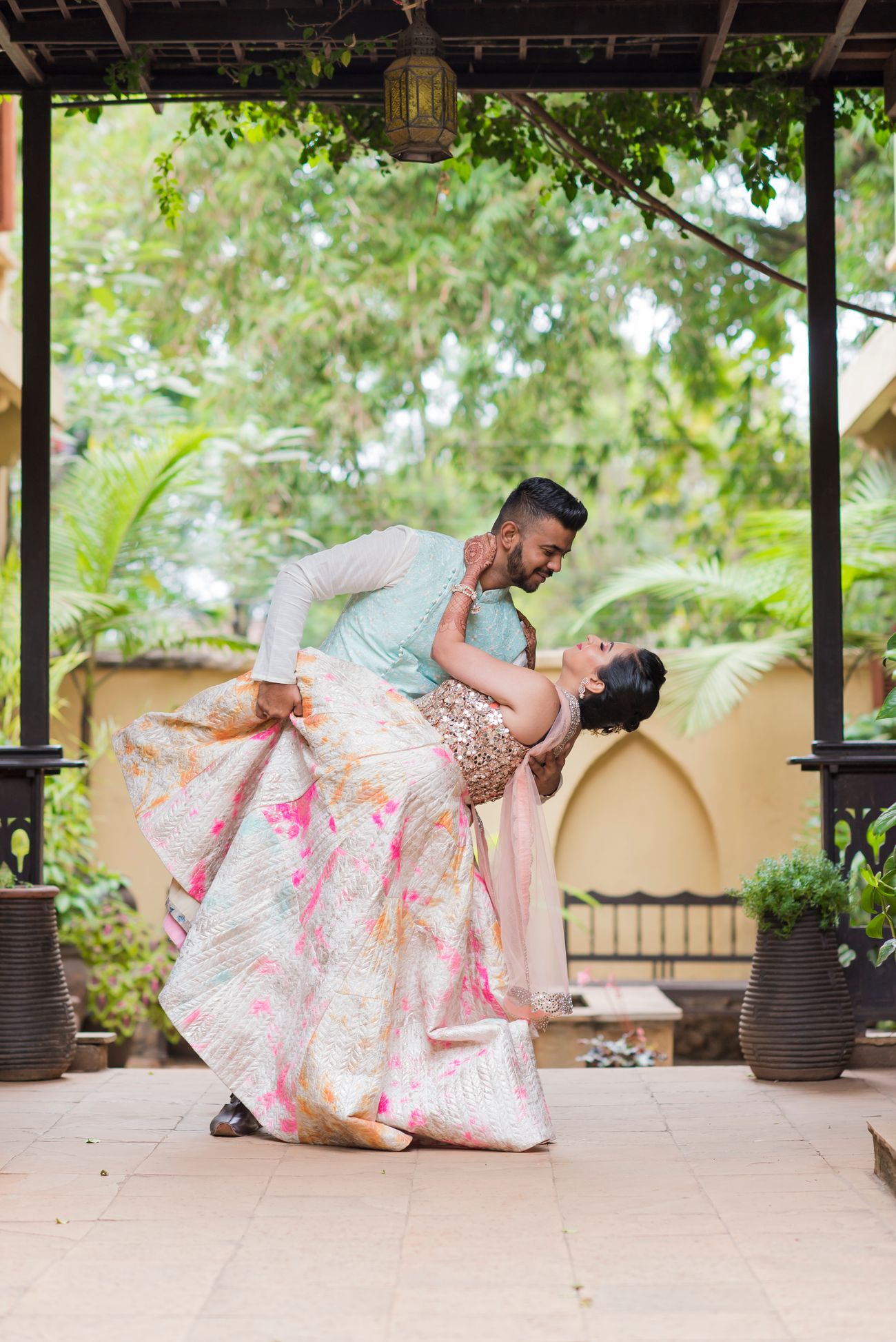 From The Bride
"Actually what is surprising is the huge Gujrati population in Kenya and a lot of Indians have made Kenya home.  Ashish and I, are both raised in Kenya and well conversant about whereabouts in Kenya. The biggest challenge in Kenya is the big fat shopping list, that is your wedding invites, Indian attire, jewellery, accessories, give-aways amongst others. A bulk of these items were purchased in India and through the Wedmegood App we found a tonne of suggestions, especially for our outfits and décor ideas! We coordinated with a chunk of our vendors over whatsapp messages and video calls. Our vendors in Kenya i.e. our decorators, DJ, Caterers were also very cooperative and easy to work with."
Is Kenya A Good Choice For A Destination Wedding?
"Kenya has amazing wedding venues and destinations- you can have a beach wedding in Mombasa or have a couple of zebras walking behind your mandap as you take your pheras in the wilderness of Naivasha or you can simply have an outdoor garden wedding. Weather in Kenya plays a huge role in selecting your wedding day! The sun can toast you and the cold can freeze you! It is, hence, very important to pick the right time."
How Did You Go About Pulling Off A Desi Wedding In Kenya?
"Grandeur is very cliché in modern Indian weddings with everyone trying to get their hands on the best and making it on social media platforms with the funky hashtags and all. We did it too but a piece of advice- where I have seen many weddings fail is when it is not personal. Do give your invited guests personalised attention through small gestures at every function of your wedding (it could be customised return gifts, a selfie to anyone wanting one, or simply going around each table and saying thank you), it's through these gestures that will make your wedding memorable for everyone, yet do not forget that its your big day."
Vendors: Venue: Engagement: Rosedale Gardens, Wedding: Florienta Gardens, Reception: Ng'ong Racecourse waterfront ; Photographer: Ben & Gathoni Kiruthi , Reception Photoshoot : Kings post, Rhapta Road, Nairobi, Kenya ; Bridal Outfits: Engagement: Asopalav★ 4.2 Ahmedabad, Wedding Gown: Chamee and Palak★ 4.9 , Reception Gown: Akanksha Gajria Label★ 4.4 ; Groom Outfits: Engagement: Jinam India, Wedding Sherwani: Darshi Shah Bhavin Trivedi★ 4.5 , Reception: Kora by Nilesh Mitesh ; Decor: Décor Palace , Entertainment: DJ Raahi