We Took Rs 300 To Find The Perfect Edible Invitation Giveaways For You! *With Prices & Links!
BY Sakshi | 24 Aug, 2018 | 2821 views | 3 min read
Scrumptious things for you to mix and match and put in your wedding invite hamper! Yup, there are things, all between Rs 100 to 300 that you can mix and match to make the perfect edible invitation giveaway, and we love how unique and new a lot of these things are! Don't blame us if you feel hungry after browsing this one too! 
Cool Pancake Mixes by Bean Tree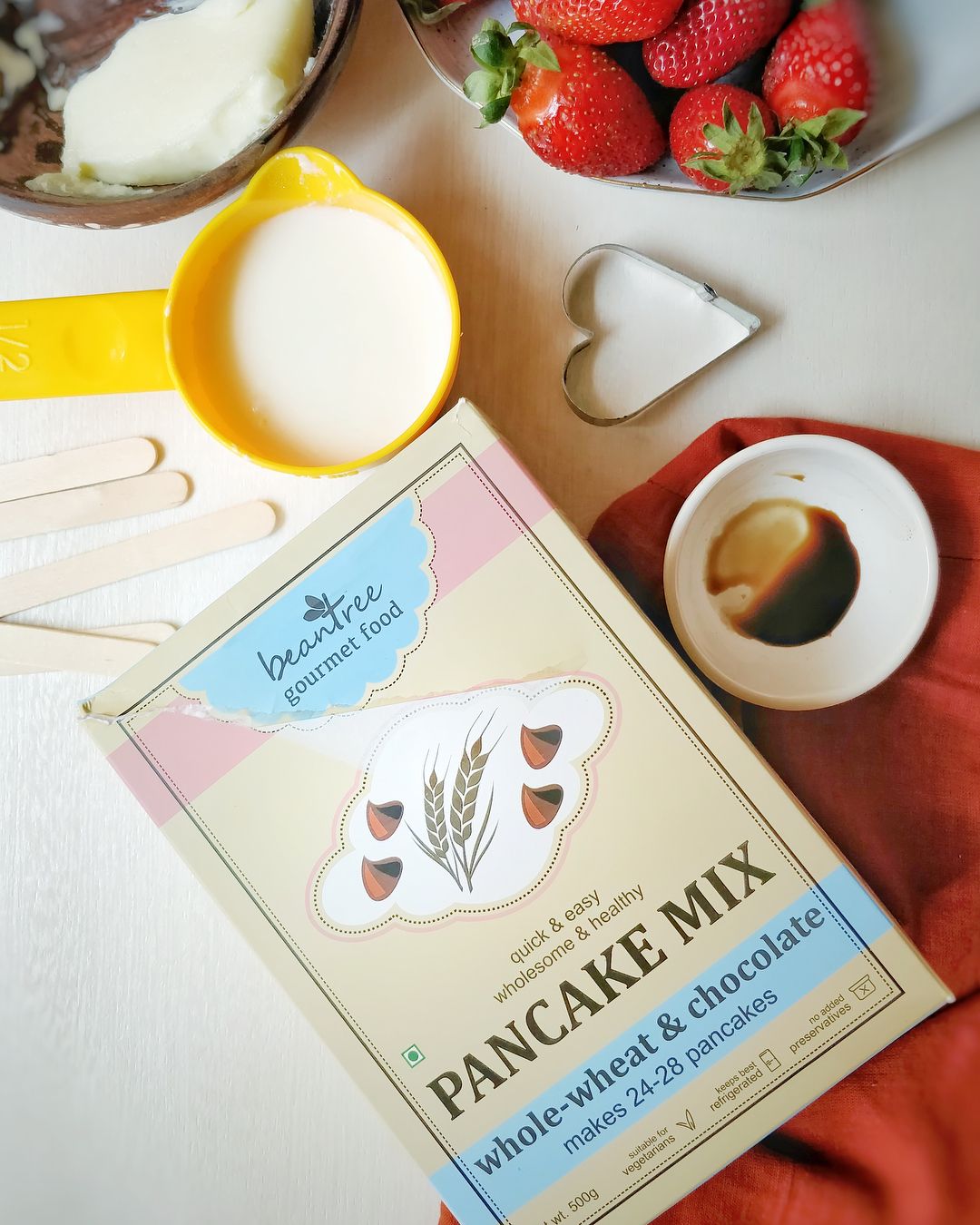 Pancakes are welcome any time of the day, and this pancake mix makes it not just easy, but healthy too! 
Price: Rs 195
Find out more here.
Flavoured Instant Coffee by Country Bean

Cocoa Mint and Toasty Caramel Coffee.. how yummy does that sound? A great addition to any wedding hamper!
Price: Rs 300 per jar.
Find out more here.
Gourmet Butter from That Food Co.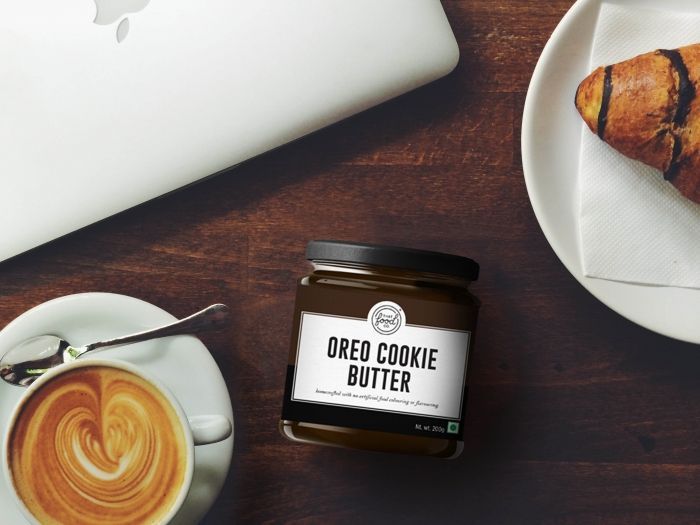 Oreo Cookie Butter anyone? Sounds delish right? From cookie butters to flavoured butters like peri peri butter- these guys do some crazy flavours, the names of which are gonna make your mouth water!
Price: Rs 229 for a 200 g jar.
Find out more That Food Co.
Artisan Granola by Addicted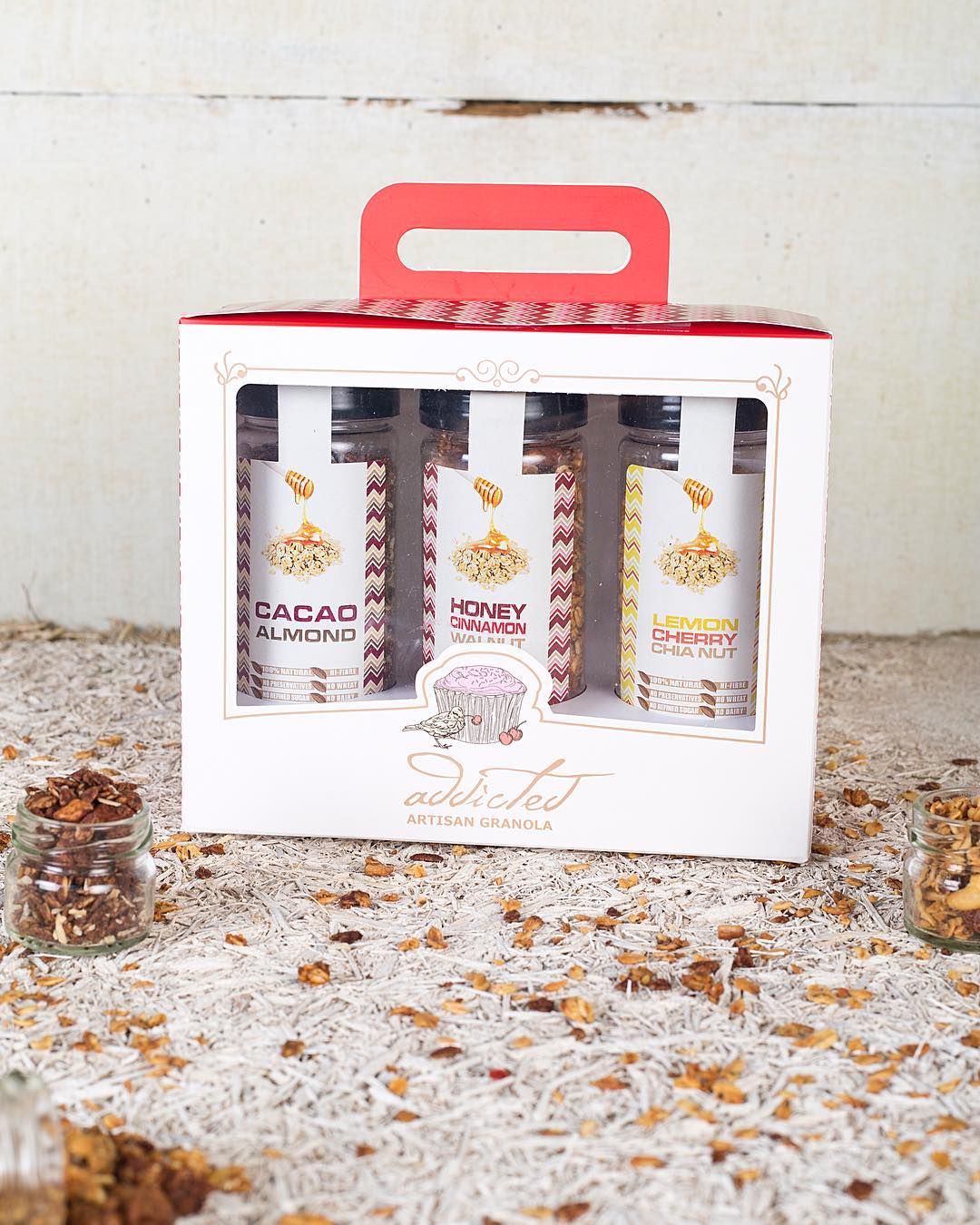 Granola is a great option too, especially when it comes in amazing flavours like Cacao Almond and Lemon Cherry Chia Nut!
Price: Between Rs 250 to 1100 depending on size.
Find out more here.
Exotic Tea Blends from The Herb Boutique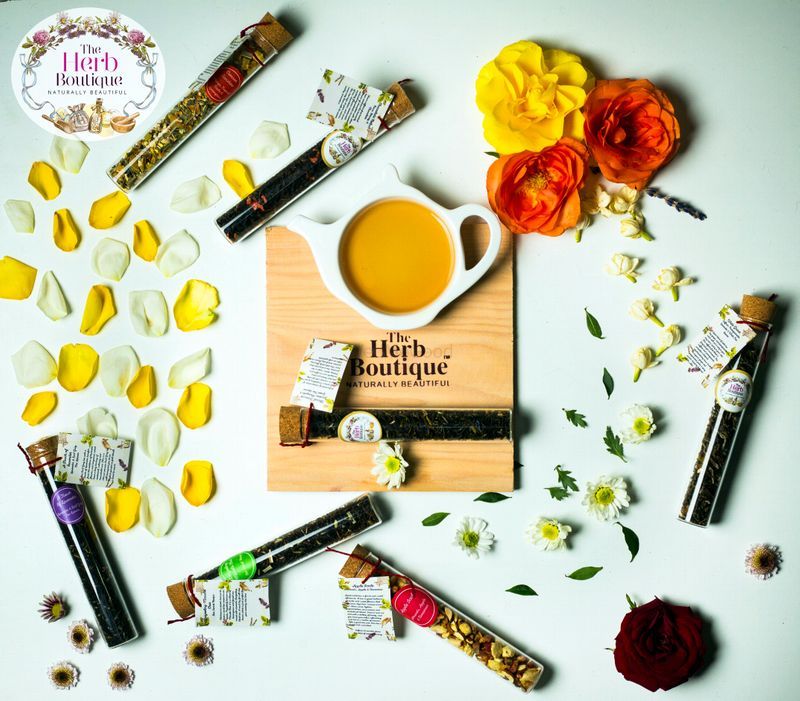 Cool flavours like Chocolate Berry Bloom, Floral Finesse and Crimson Sunshine which are flavour blends- so unique and packaged pretty!
Price: Starting at Rs 200.
Find out more The Herb Boutique★ 5
Dehydrated Fruits by Flyberry Gourmet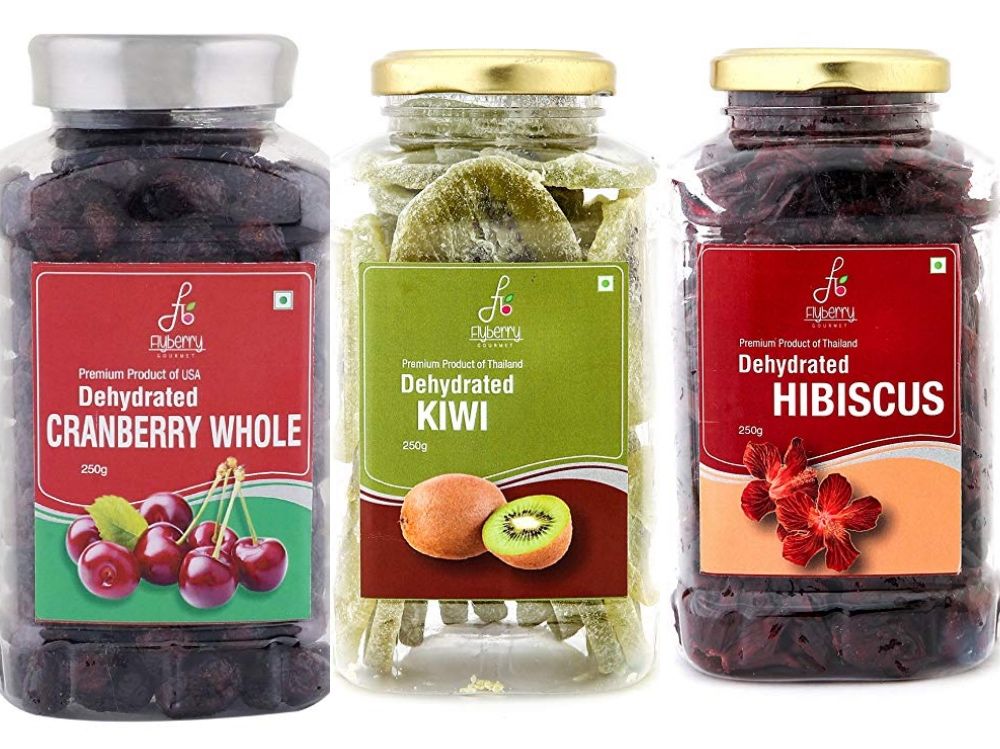 How cool are these? And healthy too! From your regular fruits to something as different as dried hibiscus, they have loads of options!
Price: Starting at Rs 200 per jar.
Find out more here.
Preserves & Spreads by The Gourmet Jar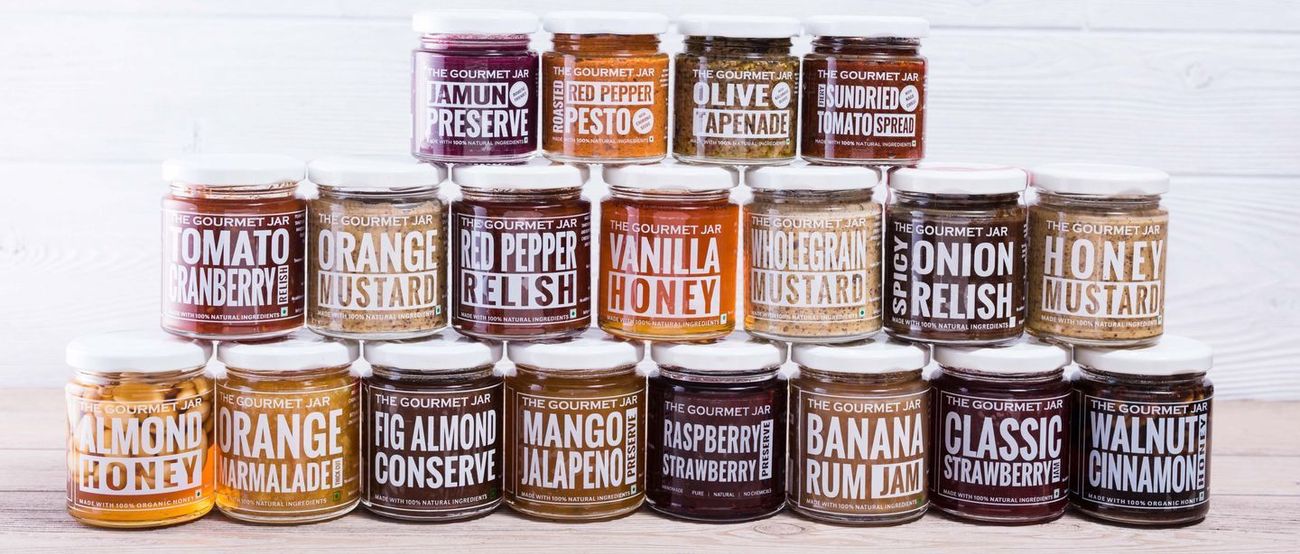 From relish to marmalades, honey and conserves, they have a lot of yummy things on offer, and lots of options to pick from!
Price: Starting from Rs 200 per jar.
Find out more The Gourmet Jar★ 4.5
Wasabi Powder or Paprika from Sprig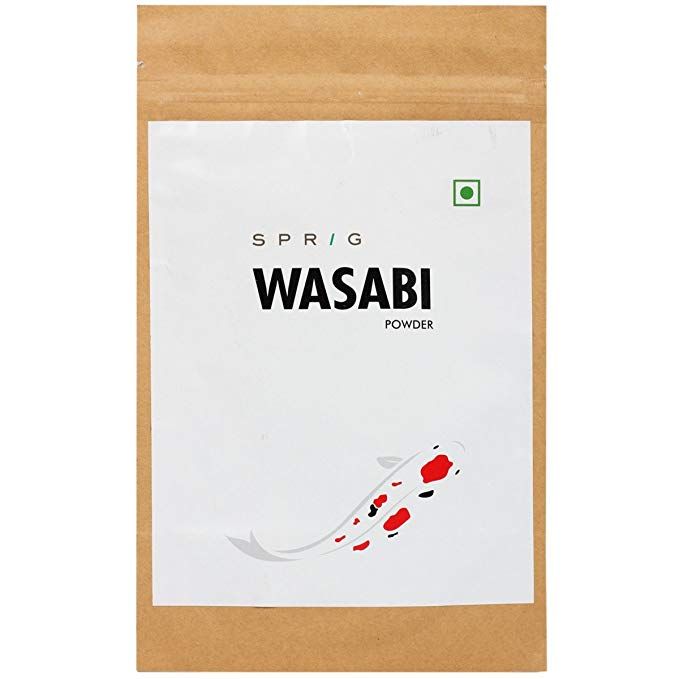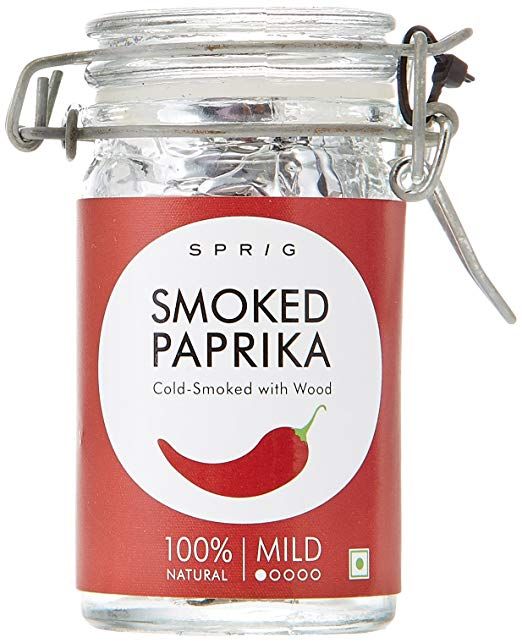 Give your guests a taste of the exotic with these!
Price: Rs 199 each.
Find out more here.
Cinnamon Sticks by Truly Spices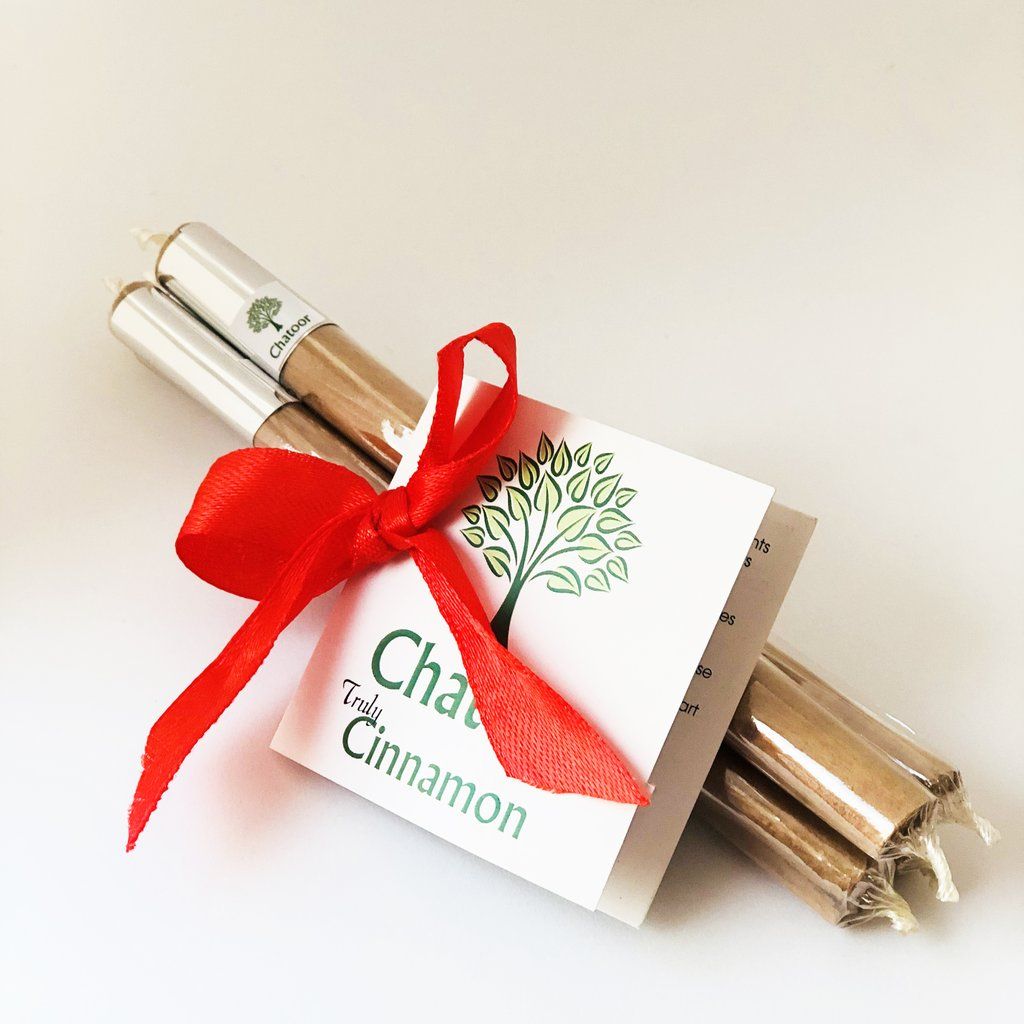 Cinnamon is a wonderful flavour, and when its Ceylon cinnamon, then you know its one of the best, and packed so beautifully too!
Price: Rs 250 (for 4 sticks)
Find out more here.
Gourmet Popcorn in tins from 4700 B.C.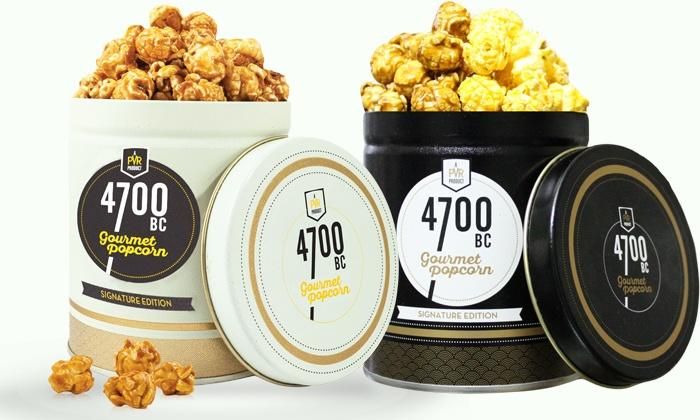 From Himalayan Salt Caramel Popcorn to Sriracha Lime Chilli Popcorn, they have some drool-worthy favours, and packed so well too!
Price: Starting from around Rs 150 per tin.
Find out more here.
Superseeds and Trail Mixes by True Elements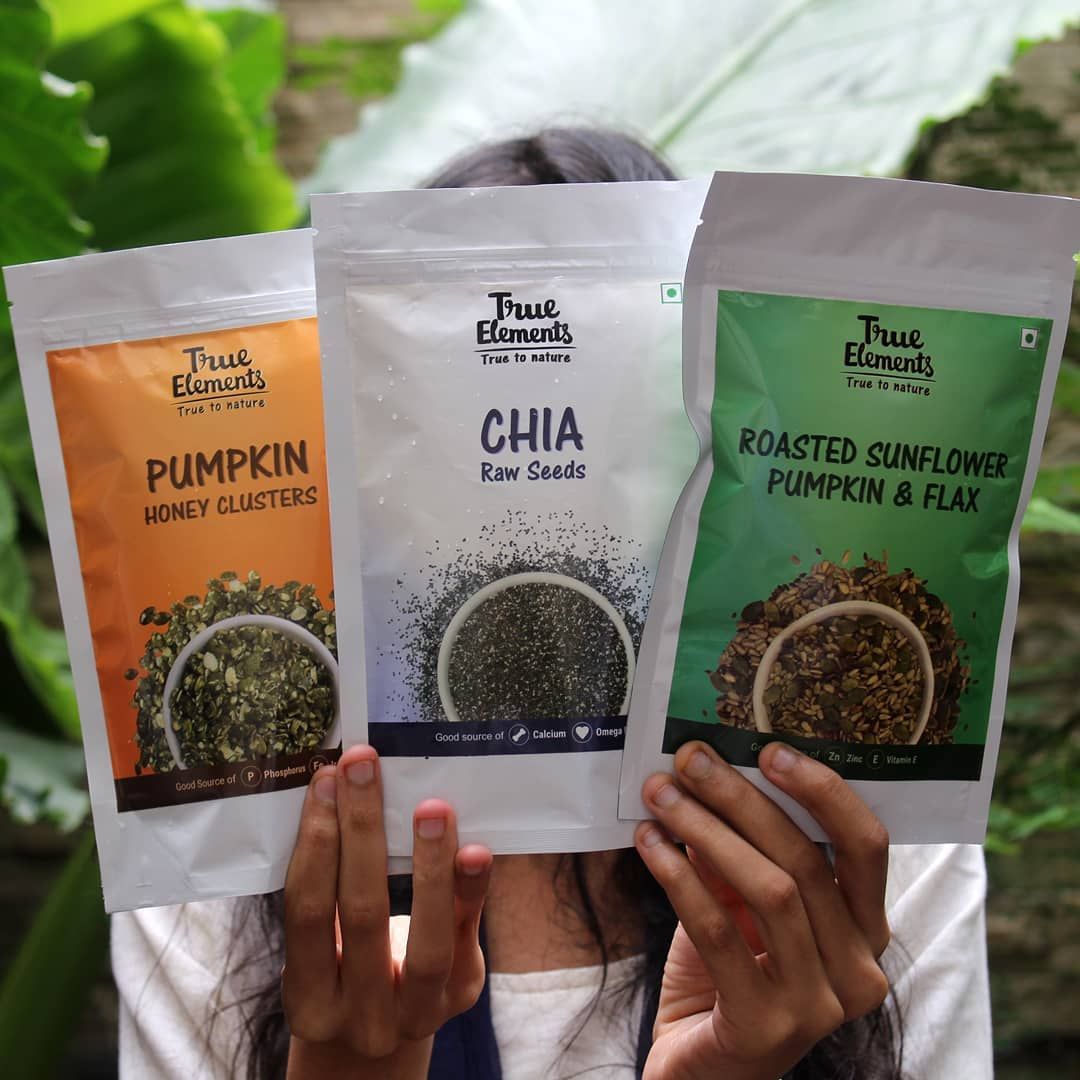 From roasted flaxseeds, pumpkin seeds in flavours to some interesting mixes, they have some healthy options which are yum too!
Price: Starting at Rs 100.
Find out more True Elements
And finally...
Nostalgic Candies from Amazon!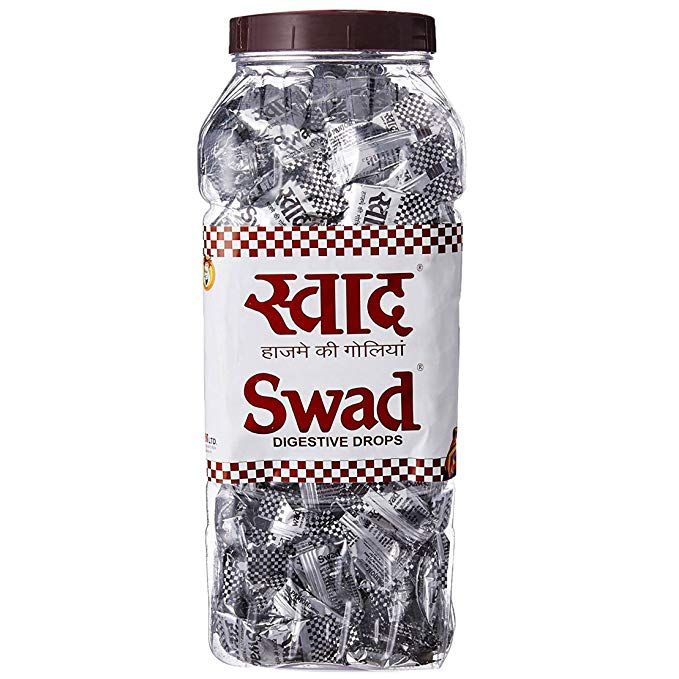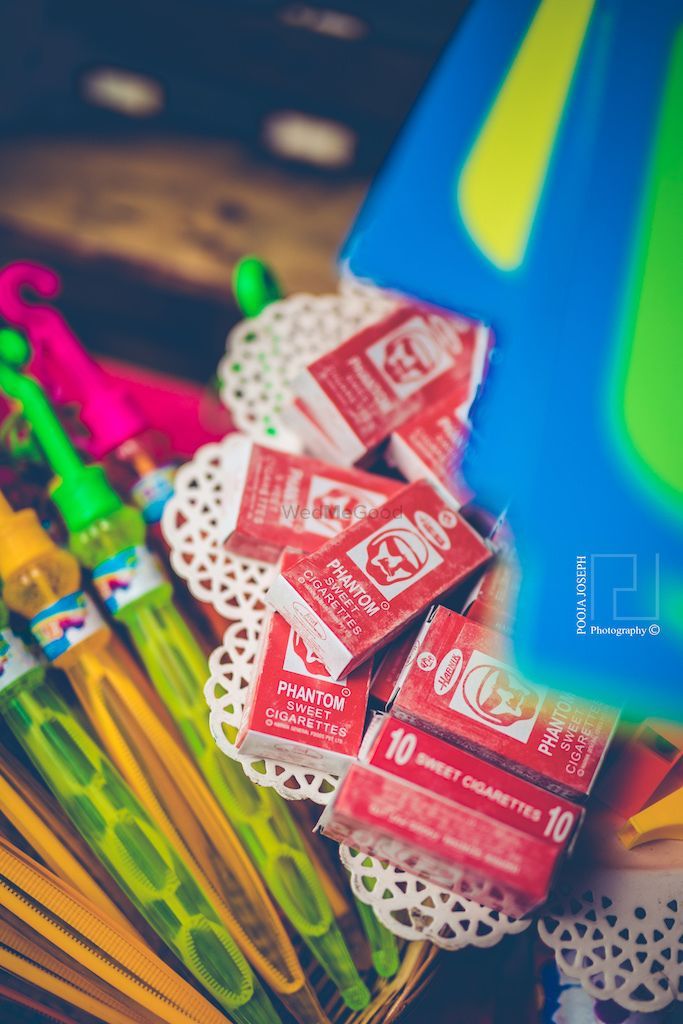 Remember these? You can add them to your goodie pack to bring in a sense of nostalgia!
Price: Swad jar for Rs 270; Phantom Cigarette for Rs 240 for a pack of 24.
ALSO READ: 11 Cool Labels That Are Perfect For Your Wedding Card Favors!