What's New in Wedding Videos These Days?
BY Sakshi | 04 Apr, 2017 | 3325 views | 3 min read
Wedding video trends come and go. While a typical one with music and happy shots is always good, there are some new trends which look refreshing and new, and are probably here to stay!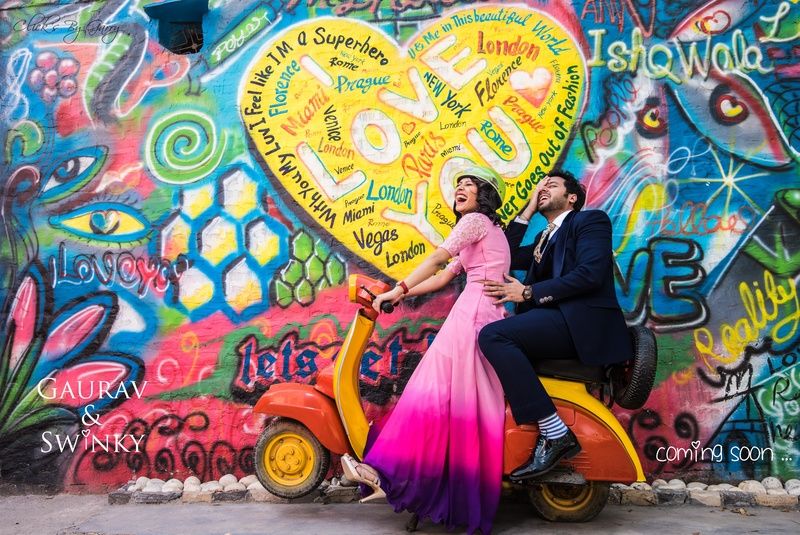 A Slo-Mo Video
Preach Art
says, "Slow motion is in these days, and adding raw moments is important too. We have started recording in slow motion as well as normal motion, and another thing we have started paying more attention to it the audio- music is great, but sometimes the natural audio with raw emotions works even better in places!"
A Stop-Motion Video
Wedding Blooper Reel
Happy Flashbacks
says, "We add wedding bloopers in the end of the wedding films. We all know that
Bidai
makes us sad and emotional, thus placing a fun blooper in the end after an emotional part like bride's
Bidai
can leave you lighter in the head. After all it should always be A 'Happy Ending'!"
A Documentary-Style Video
Drone Shots in Videos
 A Music Video
Remember, this can look cheesy if not done right, so you have to be sure of your choice. But when done well, it can be so special and unique to you! It works well if you have some fun guests and include them too!
Trending Viral Video Challenges
Dubsmash was big a couple of years ago, and recently it has been Mannequin Challenges! Big all over the world these days, they have found a way in Indian weddings too, and are so fun since it involves everyone- right from the couple to the guests and even the crew!
A Proposal Video
A Save-the-Date Video
So, ready to take things a notch above photographs?