Where to go bridal shopping in Kolkata !!
BY The WMG Bride | 17 Jun, 2014 | 7741 views | 5 min read
A reader recently wrote in complaining "I want to wear a pretty  lehenga but Kol doesn't have ANY lehenga stores. You think I should come down to Delhi to shop? ".
Ummm..what???? We said. People from a lot of other cities fly down to Kolkata just for their lehenga shopping hun!! So we asked our local genies in Kolkata to put together somewhat of a rough guide as to where to shop there and here is what they came up with. Girls, please comment below and add in more places in that city- Also PLEASE read the vendor details at the bottom of real wedding posts . So many girls who have shopped from Kolkata have given leads on great boutiques there in those articles!
Designers and Multi Designer outlets: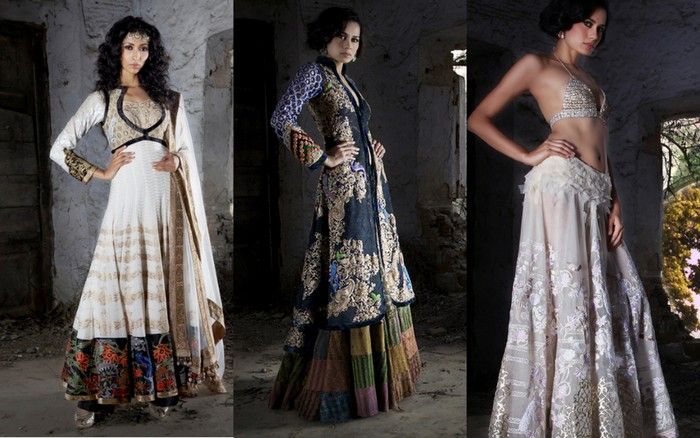 - Sasya: Multi designer outlet with a large range of designers that they stock. Right from well known names like Tahiliani to emerging designers like Sagar Mehra. Nice for trousseau anarkalis and sarees though the pricing would be on the higher side. The bridal range has mostly designers Harpreet Narula, Kapil & Monica along with Anjali Arjun. See more here
- Simaaya: Another adorable store which boasts of a lot of designer names - from Anjali Arjun, to Harpreet Narula. Has both bridal wear sections as well as pret sections and is a definite must visit on your bridal shopping hunt in Kolkata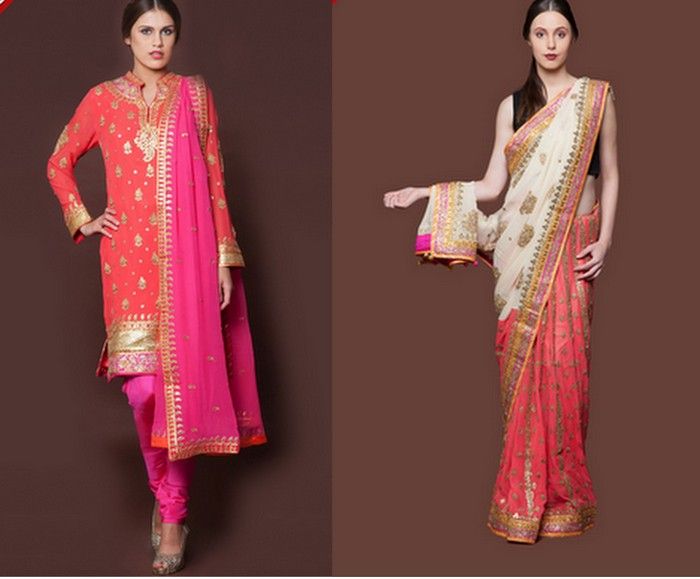 - 85 Landsdowne Road: Yet Another multi designer outlet at the address mentioned in the name itself. Lot of pretty gota patti anarkalis from Nidhi Tholia, draped sarees and lighter trousseau outfits . See more here
- Sejal Kanoi: Sejal kanoi is not exactly easily available elsewhere in India (you might catch some of her stuff at Ogaan sometimes), so if in Kolkata definitely pay her a visit !! More affordable than a lot of top designers and with a fun, colorful aesthetic .See Sejal Kanoi's website here
-Kali: Kali the boutique has a range of some of the lesser name designers along with some of the medium range ones. Pretty outfits, see contact here
-Minaxi Daddoo: If you have entered Aza/ Samsaara and loved some of the anarkalis that read "Minaxi" then you need to take a trip to Minaxi Daddoo's boutique. Love her aesthetic!
- Sabyasachi: DUH. When in Kolkata, would be criminal NOT to visit Sabya's outlet there. Mind numbingly gorgeous!
- Vedam: This gorgeous art -fashion store hosts some of India's choicest labels and designs. We heard that they also have beautiful accessories too for those looking for a little out-of-the-box stuff. From traditional patolas to unique bridal pieces, this store has a bit of everything for everyone in the family. Big buys there: Indo-western outfit ideas. More details here.
Smaller Boutiques & Local Stores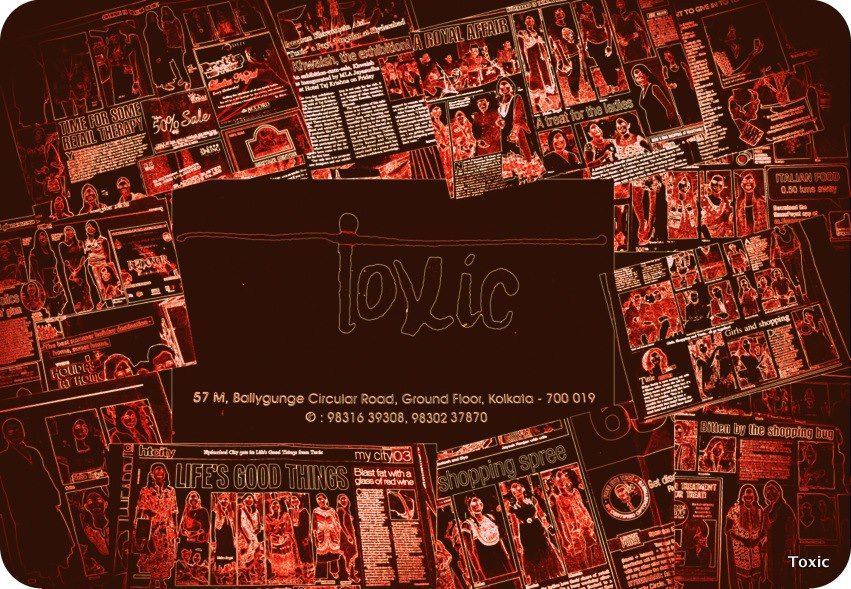 - Toxic Kolkata: LOVE this boutique. If you are a regular in the bridal exhibition circuit in Delhi, you might have spotted them at Bridal Expo's every year as they come down from Kol to Delhi to retail. They have the prettiest orange and pink sharara with a mint green dupatta which I bought. See facebook page here
- Bon Bibi Kolkata: Another semi-well known boutique in Kolkata . Lots of trousseau outfits, sangeet outfits and lighter lehengas available and bridals done on order. Must give a dekko !
- Mukhtar at Park Circus: Recommended by Reader suraksha in the comments. She said she found her lehenga from  here!!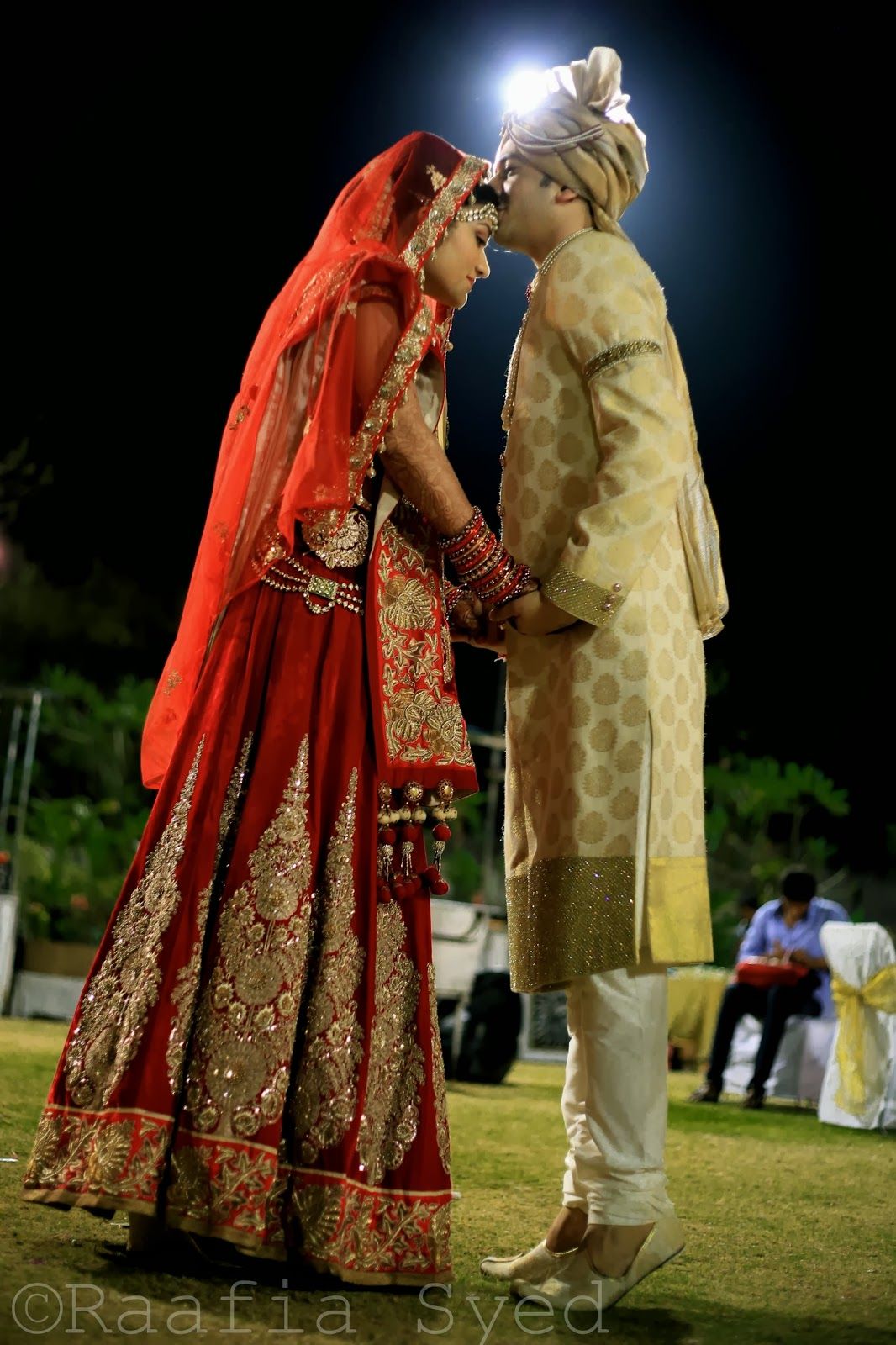 - Anu Agarwal : Our real bride Sonam from Hyderabad got her lehenga (above) from Anu Agarwal in Kolkata. One of the popular names for bridal wear Anushree Agarwal had made a huge mark for herself in the city. Her aesthetic is quite Sabya like, but not an imitation so that is always nice to have. Contact: 9831506456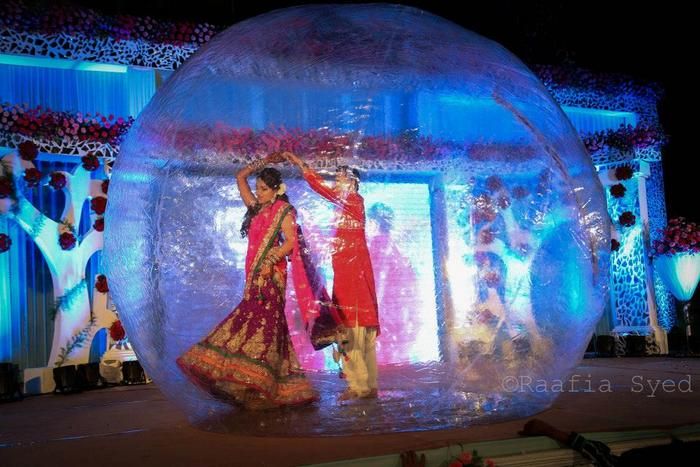 -Palki: A local store with a variety of outfits- they have a bridal range as well as a pret range. Infact real bride Sonam got her sangeet lehenga from Palki ! See their website here
- Uma Kanoi :Real Bride Isha also got her orange wedding lehenga from a boutique called Uma Kanoi. Like it? See some more on her facebook page here ( +91 9831029341)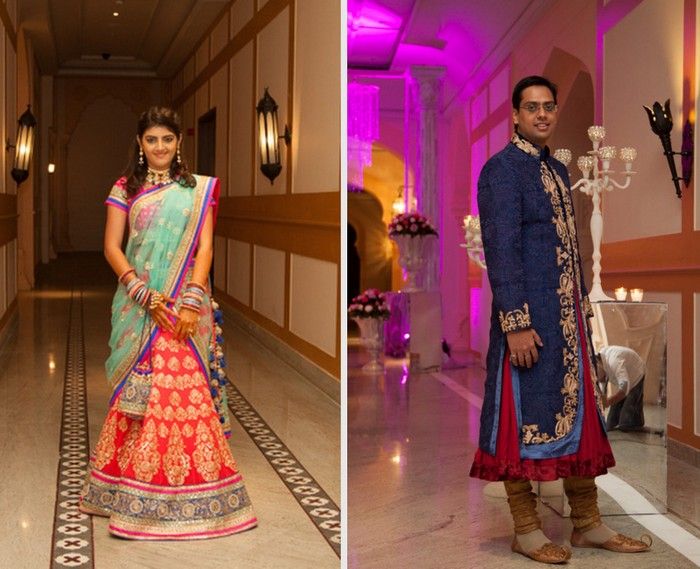 - 123 Couture Ritwika: Real Bride Isha got her orange and pale blue sangeet outfit from 123, Couture Ritwika. Like what you see ? Head there- the address is 121, Park Street, Kolkatta-700016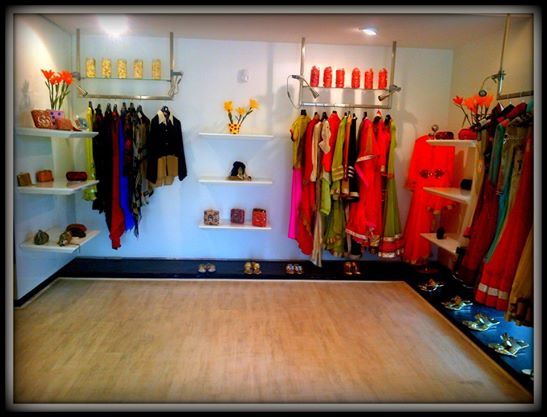 - Copper Dhoti: Lots of beautiful trousseau outfits. Definite must visit for smaller event outfits like Mehendi, Paath etc. Fun anarkalis and light lehengas to choose from without breaking the bank. See contact here
Where else : Keep a lookout on brides for Marwari weddings covered on Wed Me Good from  Hyderabad , Mumbai and Kolkata- invariably all of them travel to Kolkata to shop for their outfits
See our shopping guides for:-
If you would like to be a 'local genie' and contribute such articles about your city, do write in at mehak @ wedmegood (dot) com
Find vendors in your budget for all your wedding needs, Download the WedMeGood app now.