Where To Shop For Patola Lehengas & Sarees!
BY Sakshi | 24 Jul, 2019 | 84971 views | 5 min read
Patola saris and lehengas not only pop because of their unique pattern, but are now considered a precious piece of inheritance, which can be passed down several generations. After all, there is an incredible level of skill and intricacy that goes into making it! Very popular in Gujarat, Patola is a double ikat weave made only in silk. It can take six months to a year or more to make a single patola sari, so you can imagine the hardwork and labour that goes into it!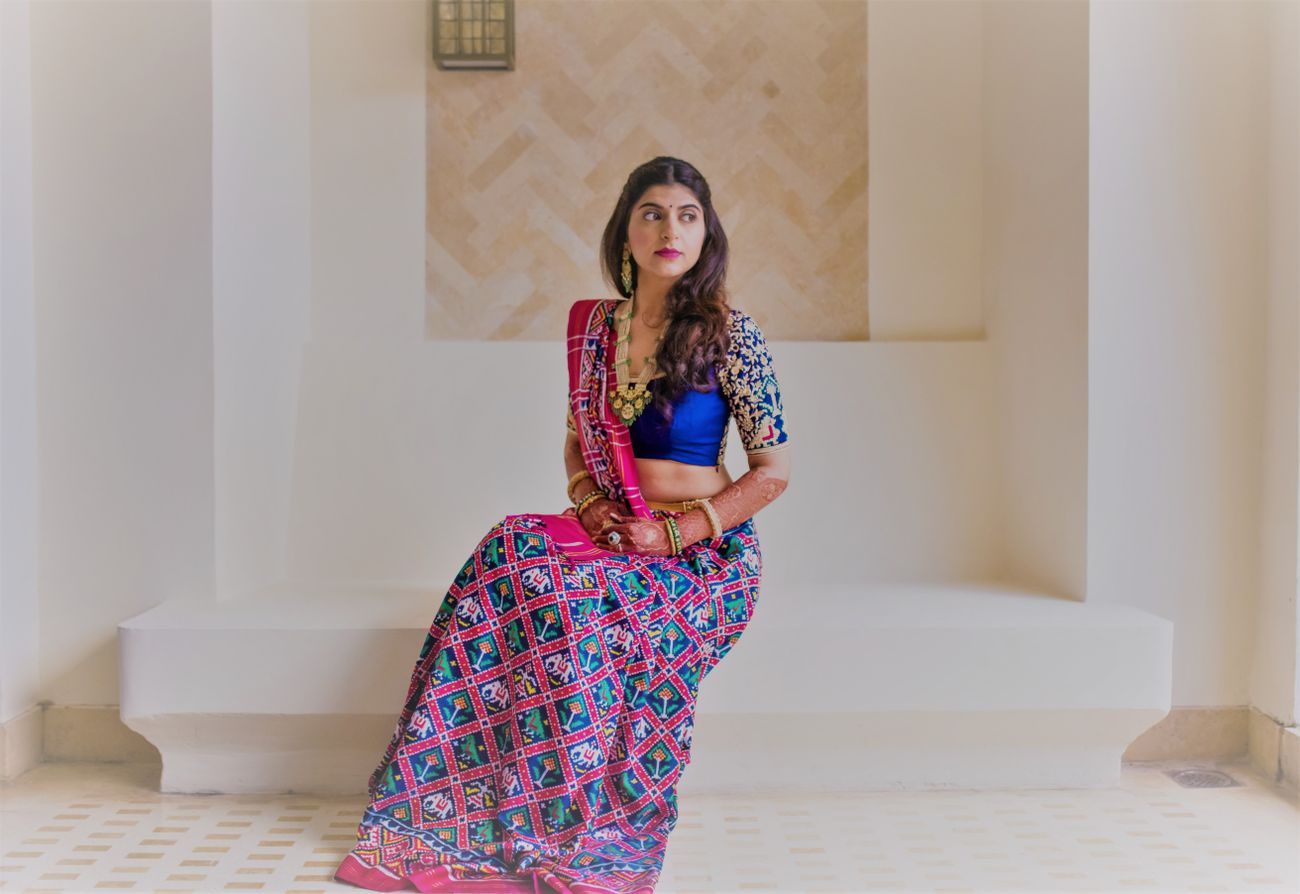 Image via Recall Pictures★ 3.5
So here are some designers and labels who do a cracking Patola saree or lehenga, divided as per budget. 
Budget to Mid-range Designers
Here are some lesser-known gems who dabble a lot in Patola lehengas. Their lehengas are mostly in the sub-50k range.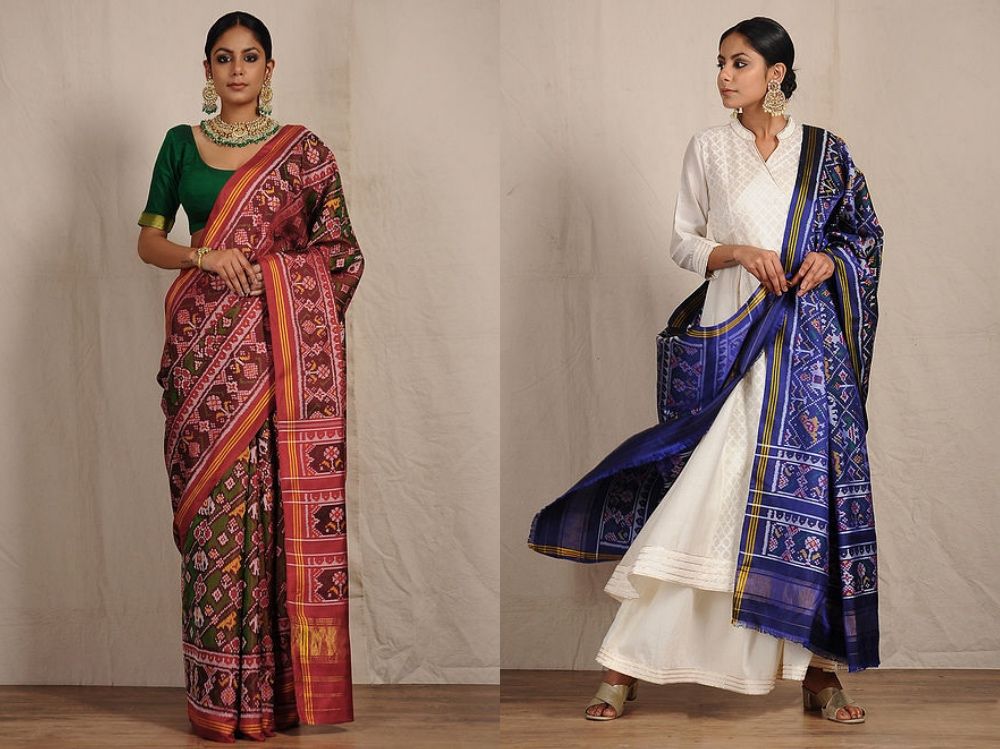 This online platform has a lot of Patola sarees and dupattas (about 20K), ranging from about 40K to about a lakh +, depending on the silk and the work. But we like it for the variety it has - from simple to some heavy ones!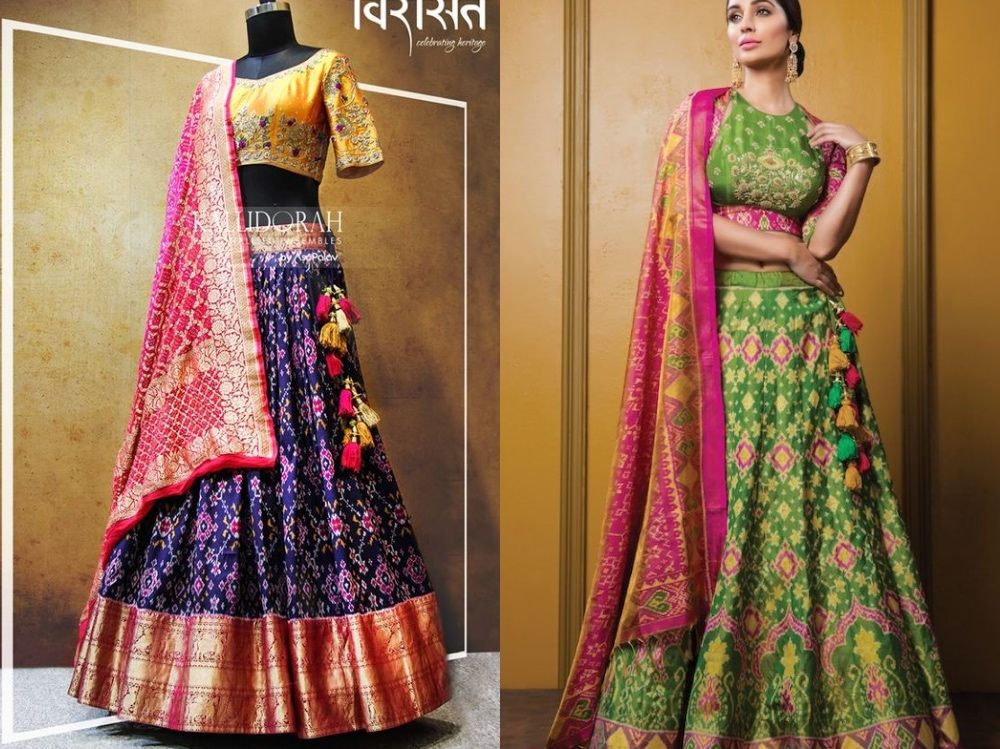 They have some nice Patola sarees in the 5K to 20K range and lehengas in the 10K-25K range. Apart from being highly affordable, they come in some bright and happy colours too- we really like their lehengas for functions like the mehendi!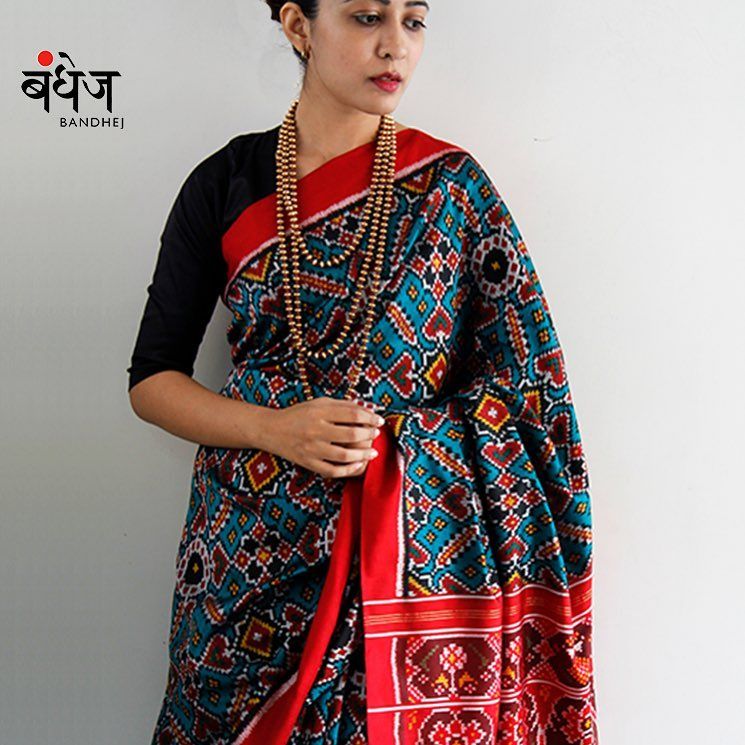 This online label has some pretty affordable Patola dupattas starting at about 6K and sarees in about the 20K-30K range. We like these for the colours and the interesting combinations that they have!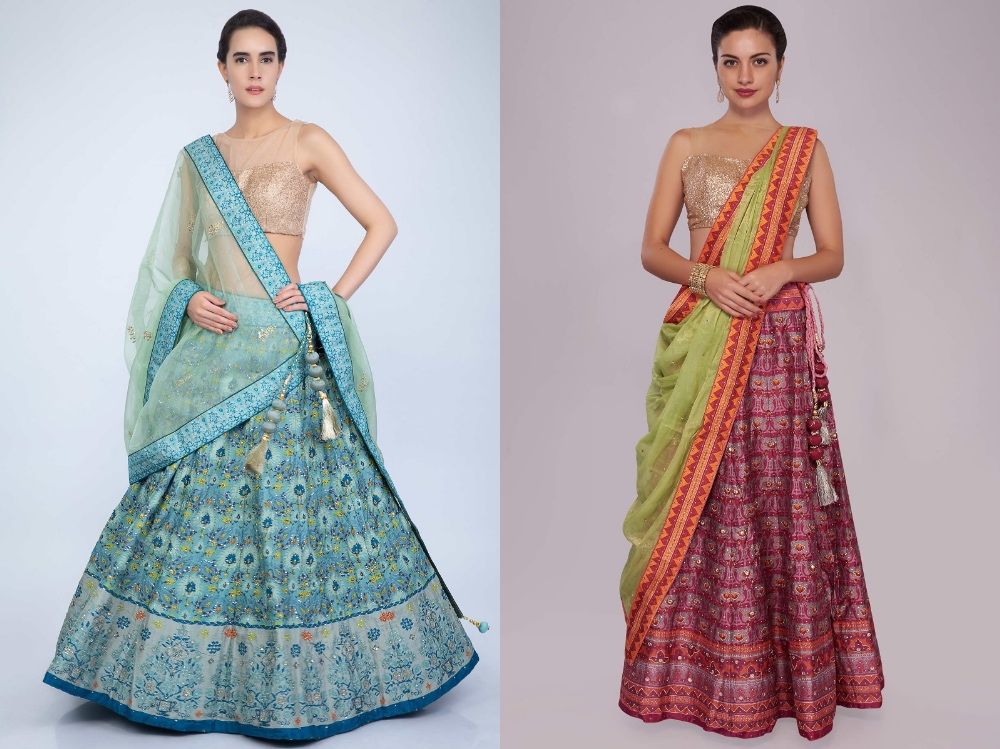 They have some affordable Patola print lehengas in the 15K to 30K price point, which are nice and happy for smaller functions like the mehendi. What we like is that the lehengas aren't totally traditional- they come with modern blouses for a nice twist!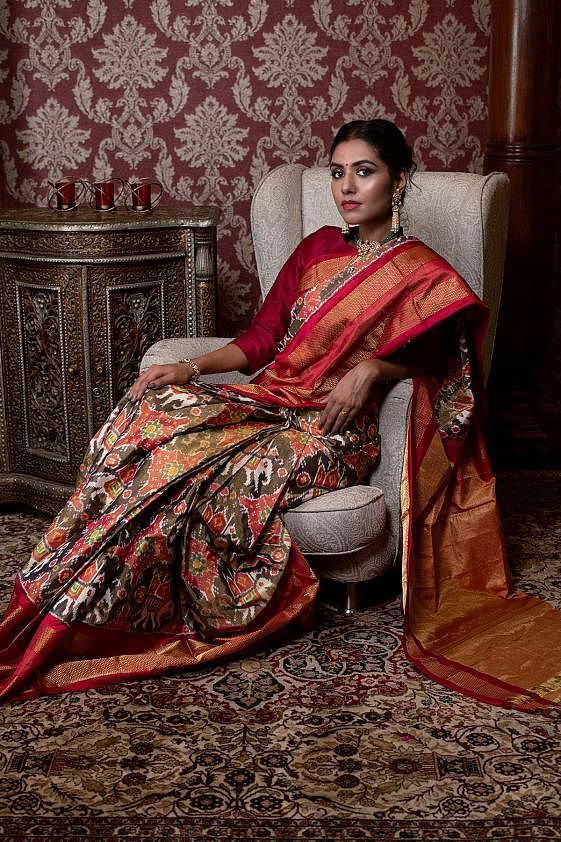 Samyakk is a one-shop online store for all the traditional outfits. With numerous options of Patola Sarees to choose from, this website ranges starting from 10k and goes up and beyond. Gorgeous colour combinations, once you take a look at it, we're sure your cart won't stay empty for long!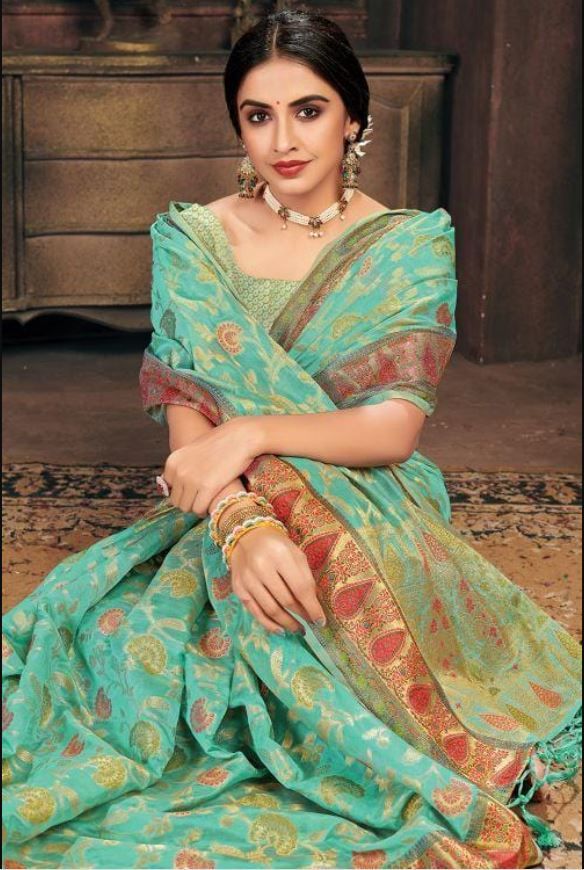 Karagiri is this exquisite online store that showcases Patola Sarees one would die to wear. For all the brides and newlyweds, check out this website for vibrant colored patola sarees to wear on any occasion!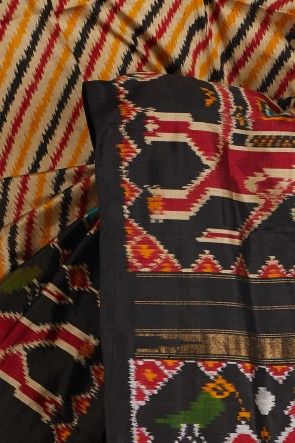 Mysore Saree Udyog has an authentic collection of Patola Sarees. You can either wear it on a simple occasion or glam it up with some accessories. They look absolutely stunning because of the print and beautiful color variety!
High-range Designers
These are your designer in the slightly higher range- which would be 50k to about a lakh, and some of them really do mirror work well!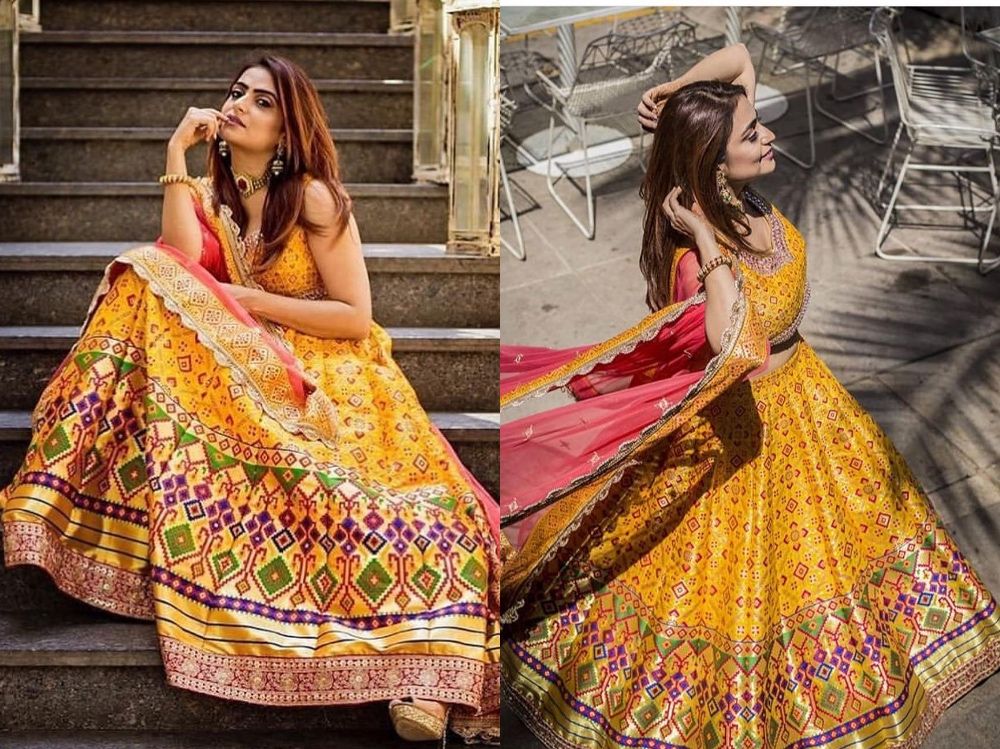 She has some amazing Patola lehengas in the 50K-70K range, which are bright and festive for something like the Mehendi. She combines the beauty of Banarasi and Patola, which makes it a knockout combination!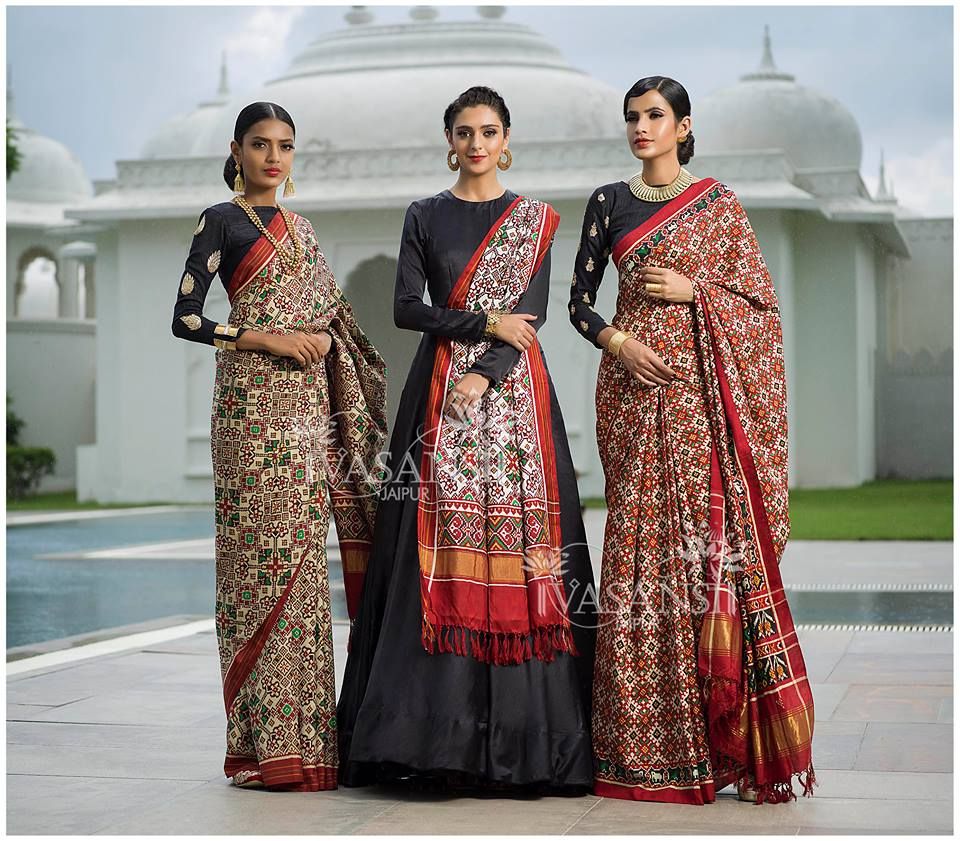 They do Patola sarees and dupattas among other things, and they're priced at approx 80K to a lakh+. We like it for the classy designs and colours and the trendy blouses they come with!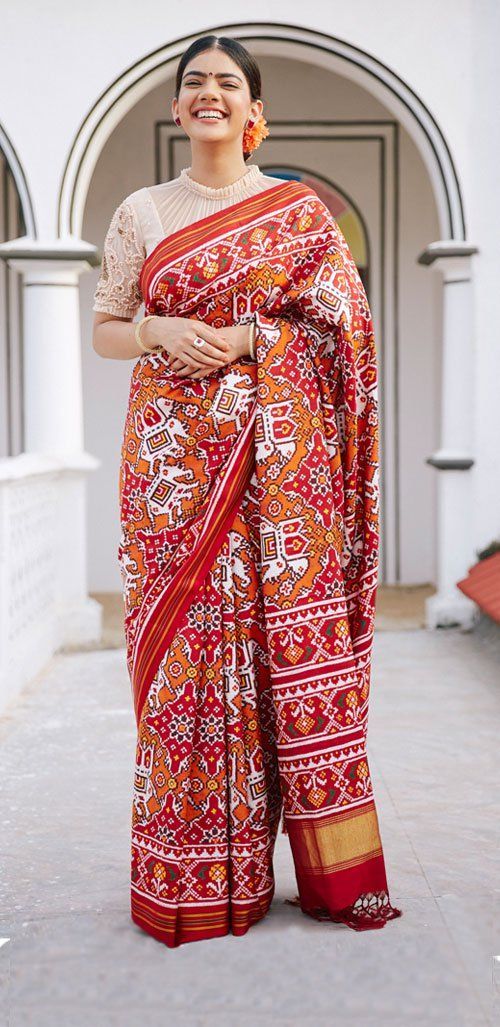 They have some amazing traditional Patan Patola sarees, which start at about 40K, going up to about 2 Lakhs, but if you're looking for something which is traditional and has fabulous silk, then give this a go!
Premium Designers
These are your premium designers, who do dabble with Patola saree and lehengas too, apart from the other gorgeous outfits they design! Most of their outfits are priced above a lakh.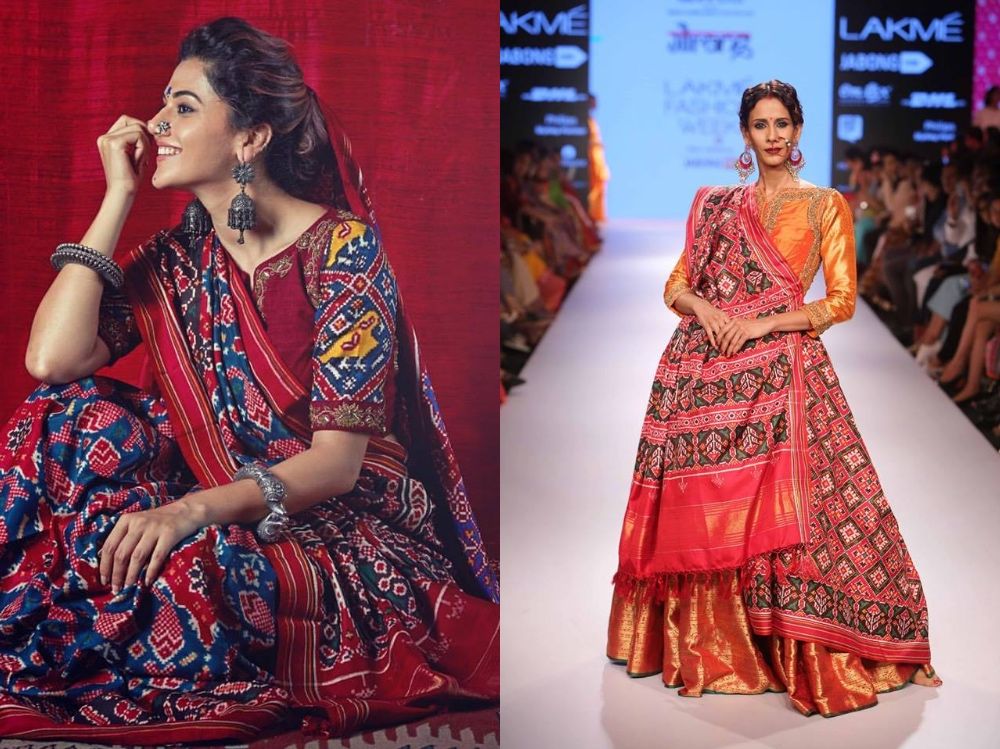 He is one designer who has redefined Patola in India, and has some fabulous Patola sarees and lehengas which range from lighter ones to bridal. He has literally given a new life to this heritage weave with his creations.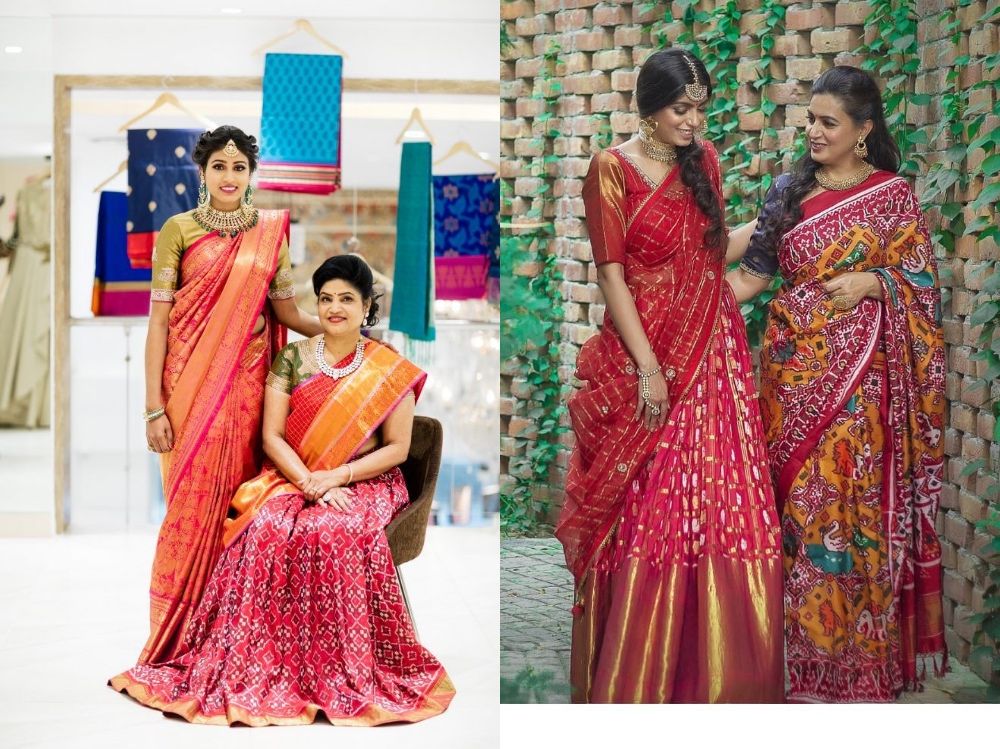 Gorgeous Patola sarees and lehengas- if you're looking for some authentic and traditional Patola work in high quality silk, especially Patan Patola, then this is the designer to hit!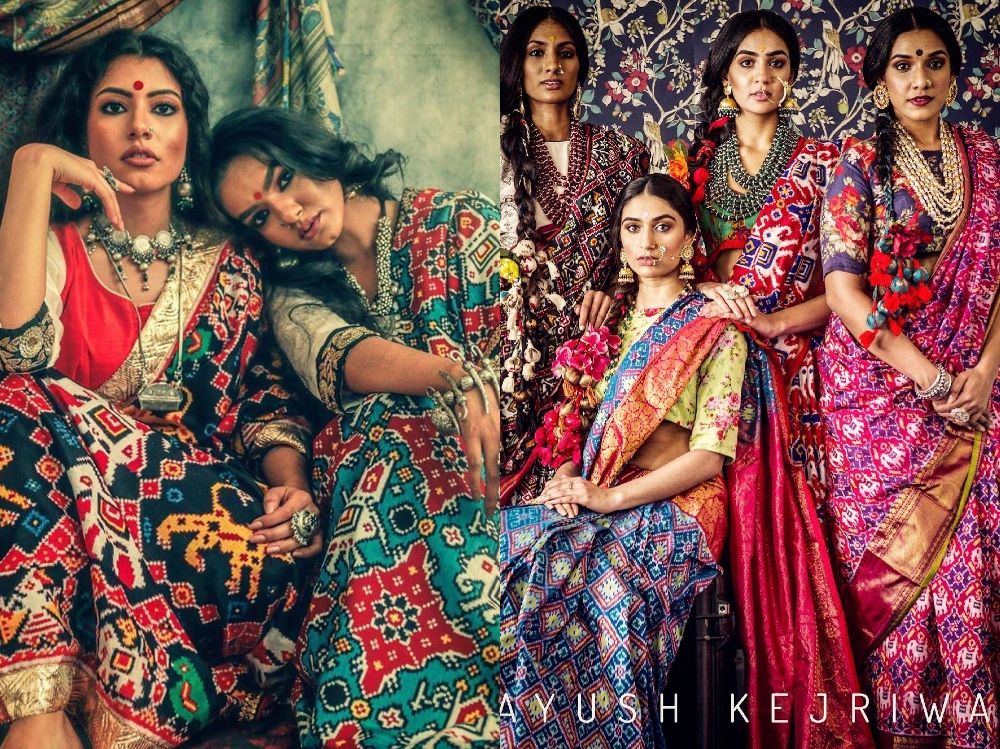 He is the designer to check out for some fabulous Patola sarees- his collection features unique and different Patola sarees but they are drop dead gorgeous, mixing Patola with work like Banarasi, which makes it extra beautiful!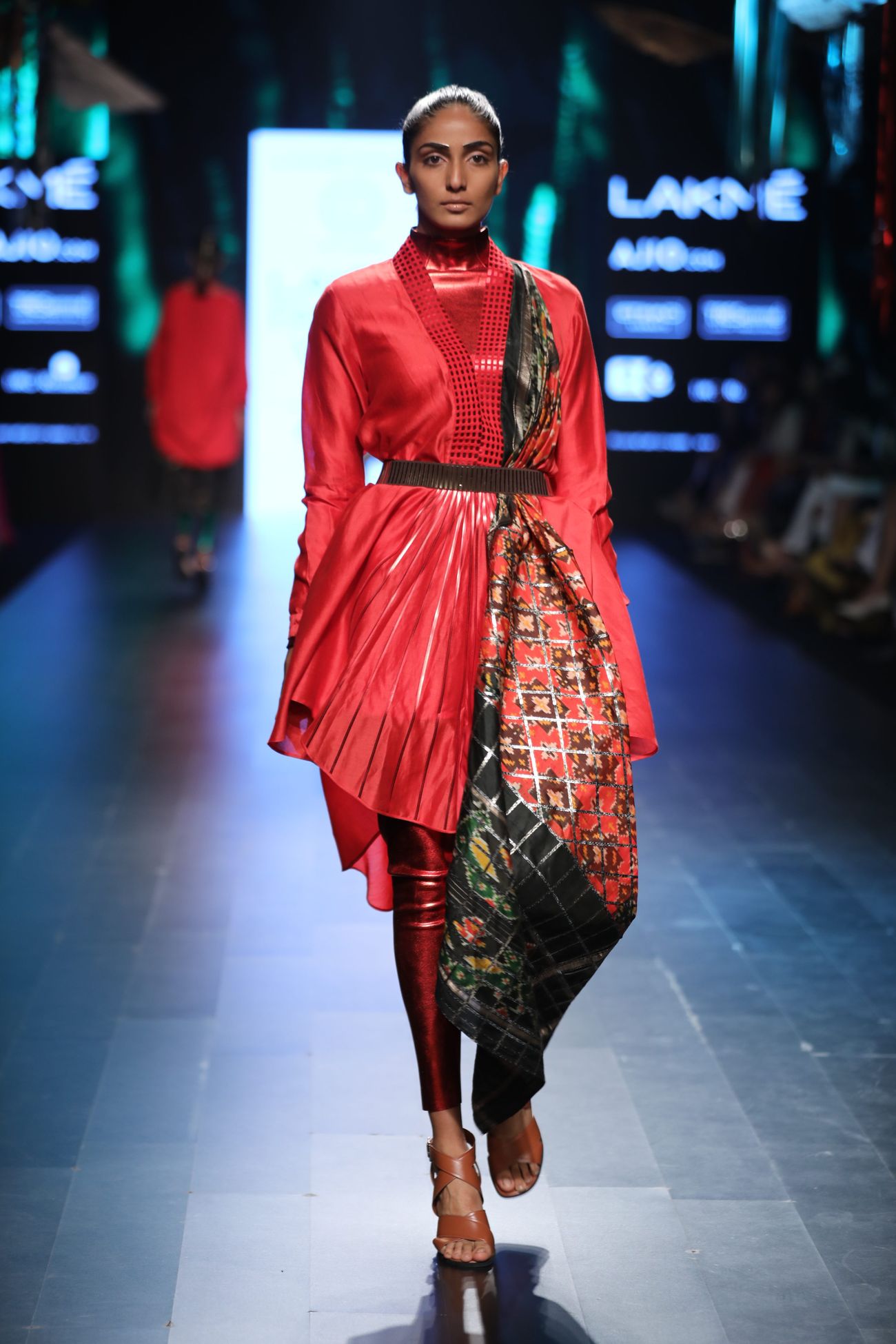 Designer Amit Aggarwal is all set to give a new touch to saris! One of his collections drew inspiration from unusable, unclaimed pieces of saris which were then crafted into trendy Indo-western silhouettes. Shop for these trendy styles of the Patola Print and look ever so stylish!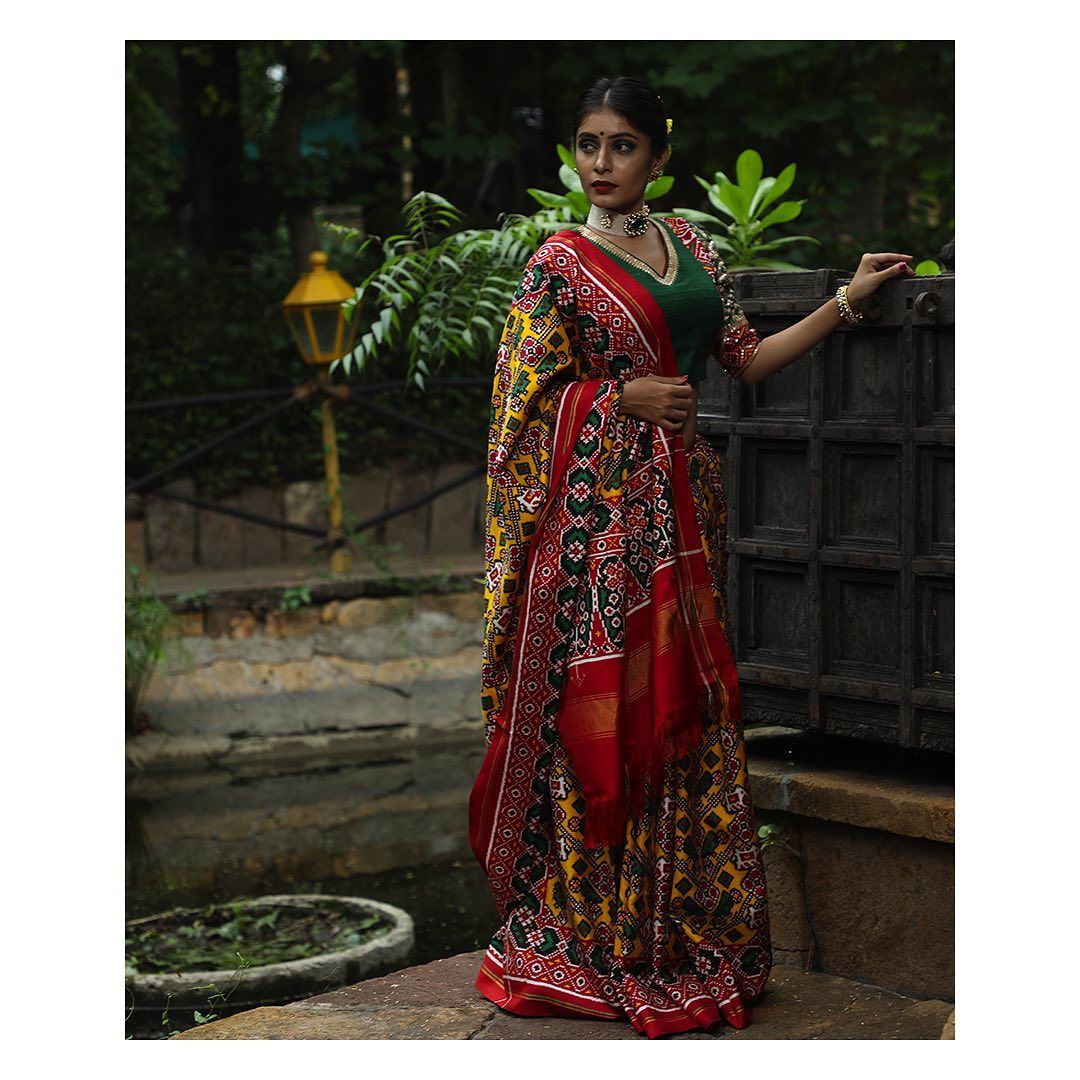 Patola by Nirmal Salvi is a store exclusively for Patola Print Sarees. Its authenticity comes from the state Gujarat and has to offer sarees in immense prints and colours.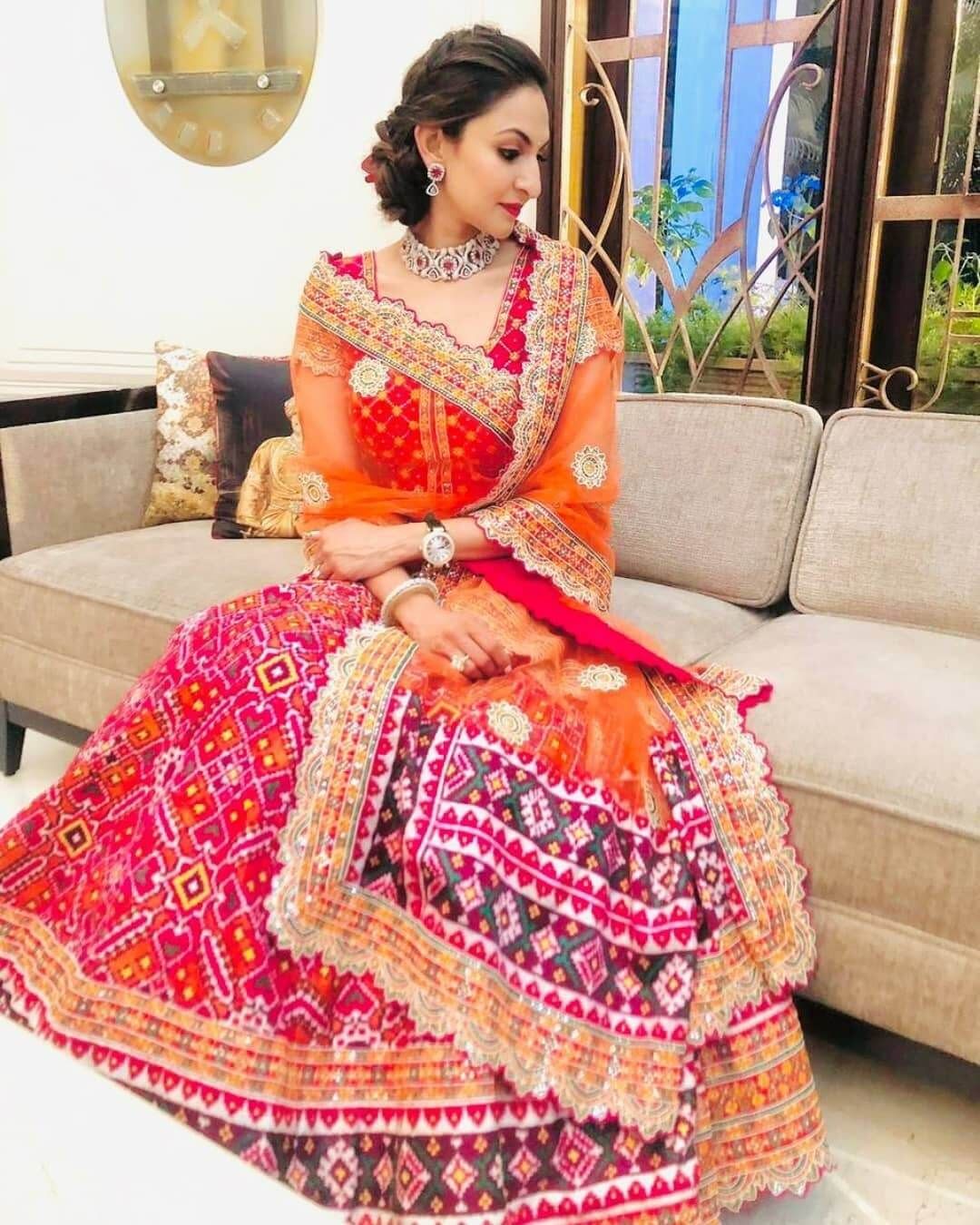 This ace designer has got some real talent as we can see the gorgeous patola lehenga and I'm sure there is more. Vibrant colors and prints are totally loved by us and I'm sure all the brides like some pop too.
Styling Your patola
Here are some ideas on how to wear and style this iconic fabric. 
Since Patola sarees are very busy, they look best with a plain classic silk blouse. Getting a border on the blouse stitched in the same design as the sari, or keeping the colour in contrast is a great way to bring out the beauty of the saree. 
Patola can be an investment, like any other nice silk saree. If you want to see if its something that's your style, start off small by investing in a dupatta. They look amazing paired with solid coloured kurtas.
Gold jewellery looks best with a Patola saree, and so does silver.
A crop top or shirt blouse with a Patola lehenga looks amazing for a Mehendi.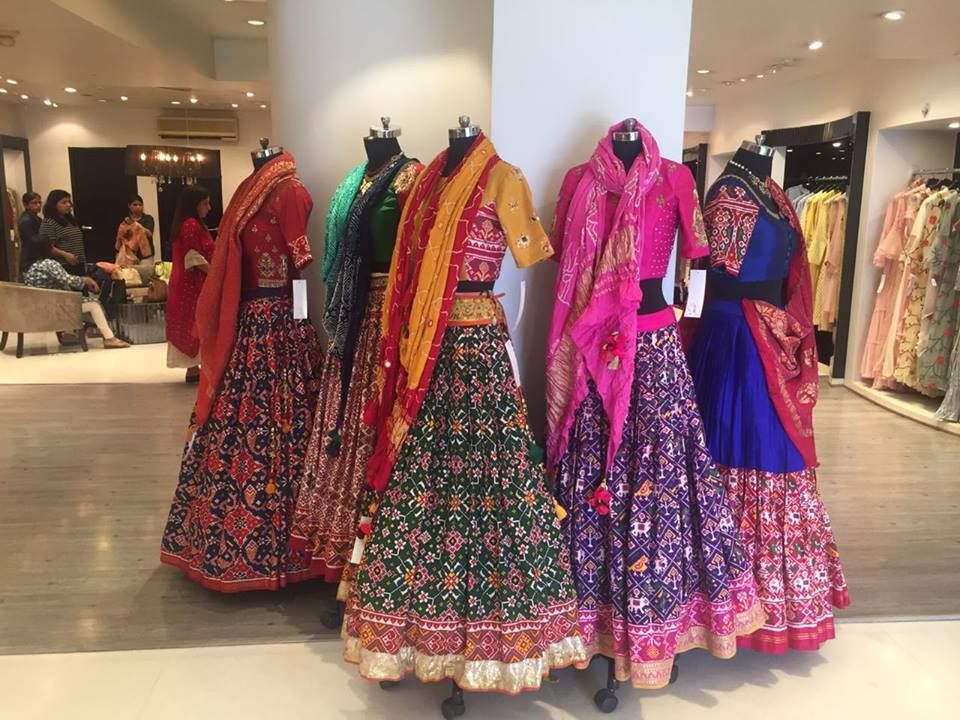 Image via Frugal2fab via Pinterest
We hope this article has helped you in finding your dream patola saree / lehenga. Also, check out designer wedding lehengas on WMG.