Which is the Best Place for Wedding Shopping in Mumbai?
BY The WMG Bride | 09 Aug, 2017 | 1927 views | 2 min read
Mumbai's wedding market is galore that offers wedding fashion within all price range.  And to figure out where to shop your Shaadi wardrobe from, could be confusing. We have a list of places where you can buy bridal lehengas in Mumbai with plenty of options.
Also, you can browse through this list of Mumbai based bridal wear designers to help you resolve and resort to picking your perfect wardrobe for your big day!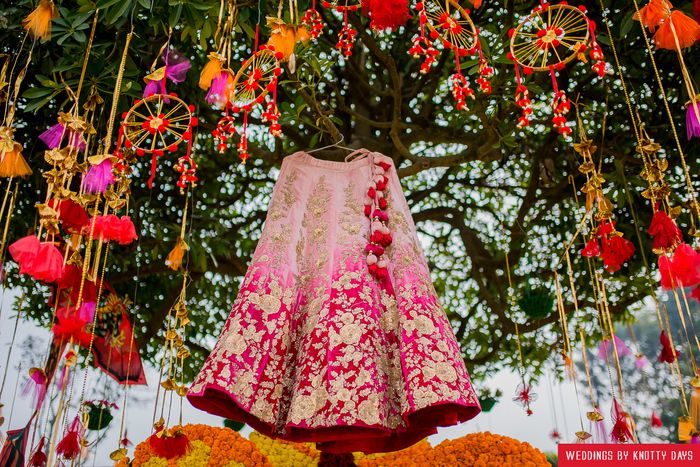 Image via Weddings by Knotty Days★ 4.9
We know that weddings are such huge responsibilities, comprising of shopping, decor, the arrangement of vendors and so much more. How about we lend you a helping hand? Whether you're a minimalist bride or a baroque kind of one, wedding shopping is the one thing that is given lots of thought by every kind of bride.
No lies, the date could be a year away but we're sure you're pre-occupied by the thought of it already! It could be hectic, requiring lots of planning, research, and thought. We'd like to make it easier for you. We've done more research on the wedding shopping here, do read:
Real Brides Reveal: Secret Places To Shop For Brides in Mumbai!
Bridal Shopping in Mumbai or Delhi Which is Better?
Where to buy Bridal Lehengas in Ahmedabad : With Photos & Info!
#TrousseauDiaries: Inside My Bridal Wardrobe & Where I Shopped From