Wills India Fashion Week Autumn Winter 2014: Trousseau Inspirations
BY The WMG Bride | 30 Mar, 2014 | 3796 views | 2 min read
Our secret scouters of Bridal Booty, spotted some more trousseau inspirations at the ongoing Wills India Fashion Week 2014 . Here is what we pick are the top trousseau buys from Day 3,4 . 
Read Day 2 picks here
.
Shantanu & Nikhil- Wills India Fashion Week 2014
Shantanu & Nikhil were absolute exquisite!  Crochet  tops, combined with peplum silhouettes and rich raw silk skirts. What I loved the most- the color pallette. Soft, dusty rose to peachy biscuit shade and ever elegant creams. Thumbs up to the peplum silhouettes, thumbs up to the gorgeous fabrics and thumbs up to the exquisite embroidery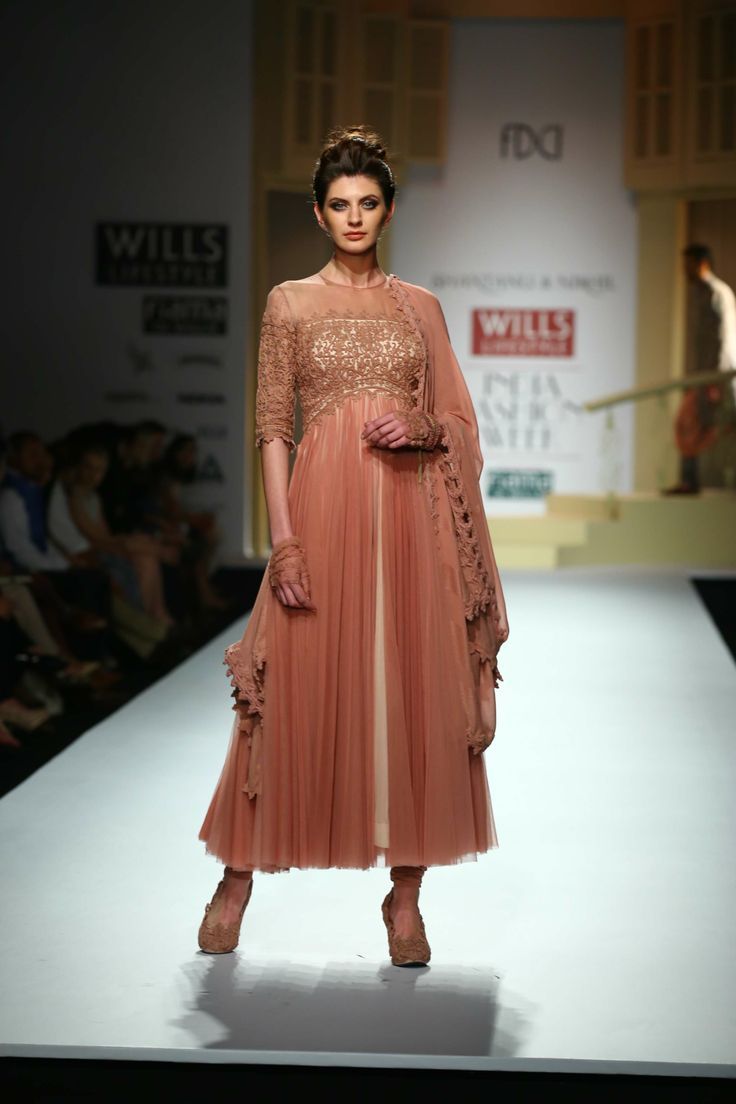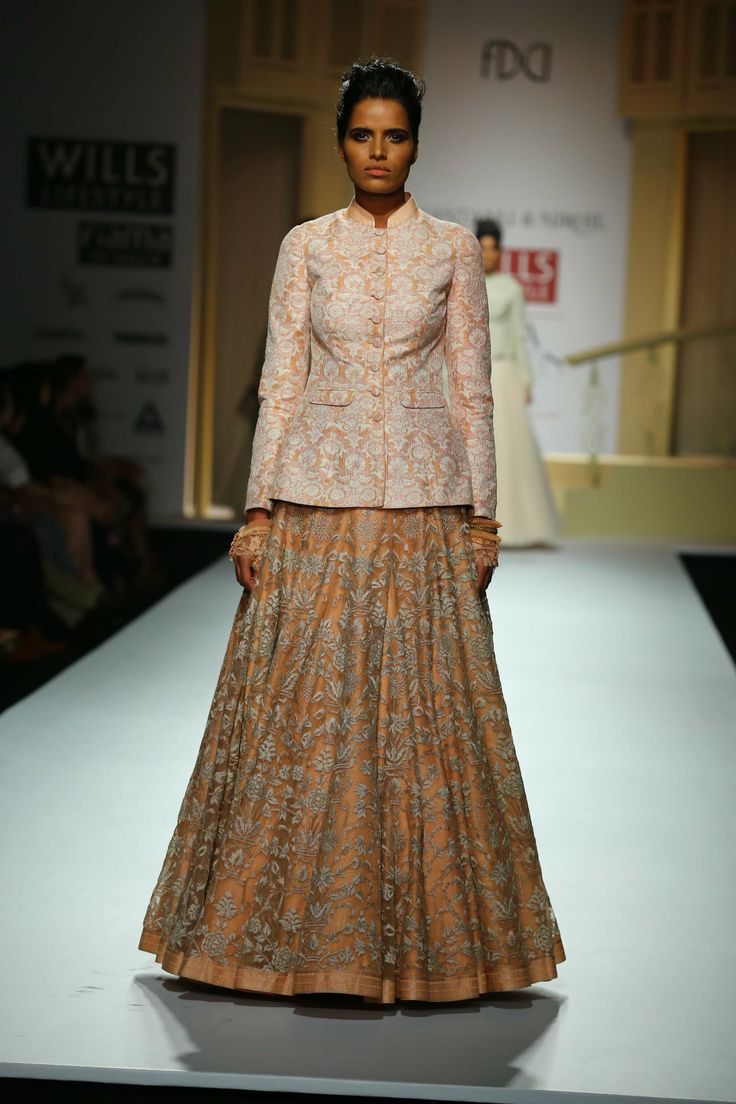 More crochet, and muted colors continued.
PIa Pauro- Wills India Fashion Week 2014
Pia Pauro gave us some lehenga love too, with crop tops paired with fun, fluid lehenga skirts. These would be cute for your sisters beach wedding in Goa. I can definitely imagine the one on the left with a messy bun, a cute hairband and pop of color on the lips. The right lehenga in white would make for an interesting outfit too. The high waisted lehenga skirt almost makes it look like an anarkali cut in half !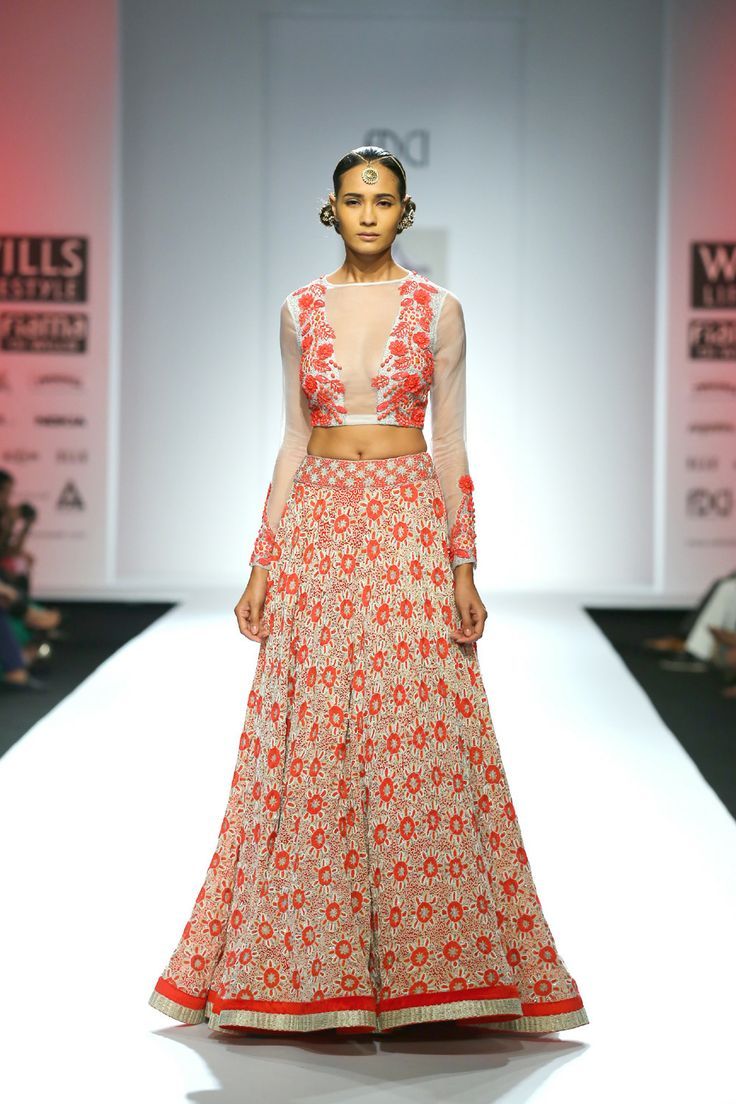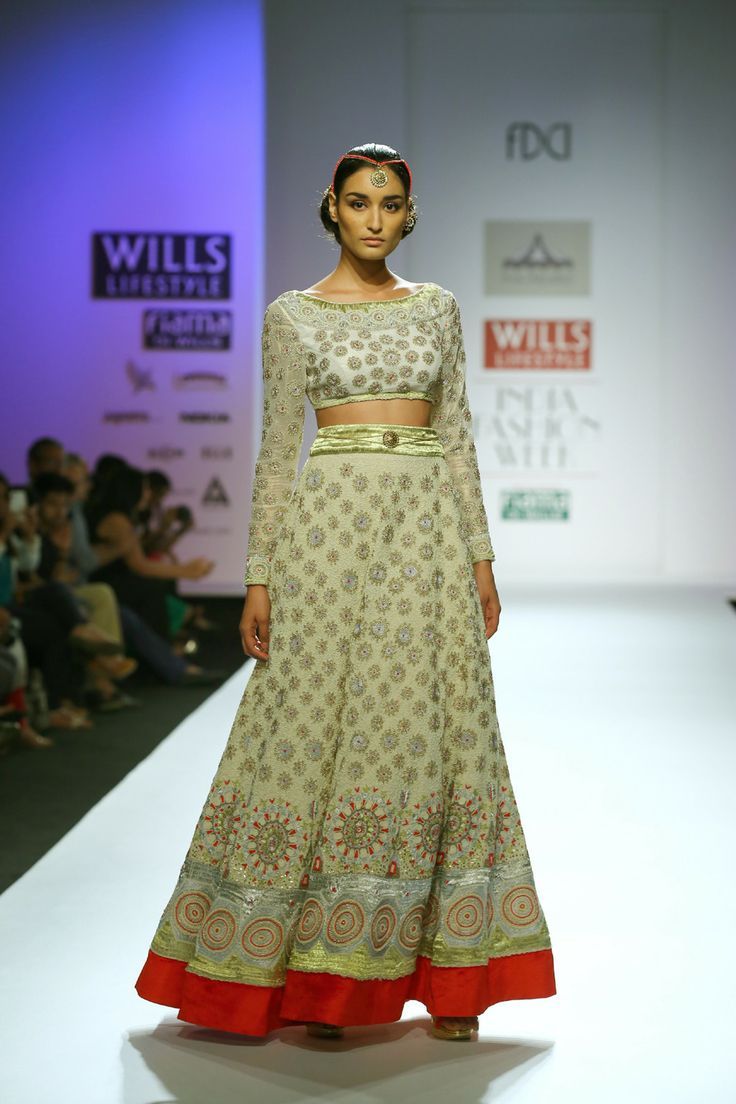 Vineet Bahl- Wills India Fashion Week 2014
Vineet Bahl gave us some pallazo love, and some layering.  Like the layered silhouettes, and the wearability of this entire collection. Have a soft spot for pallazos, and these would make for great trousseau essentials .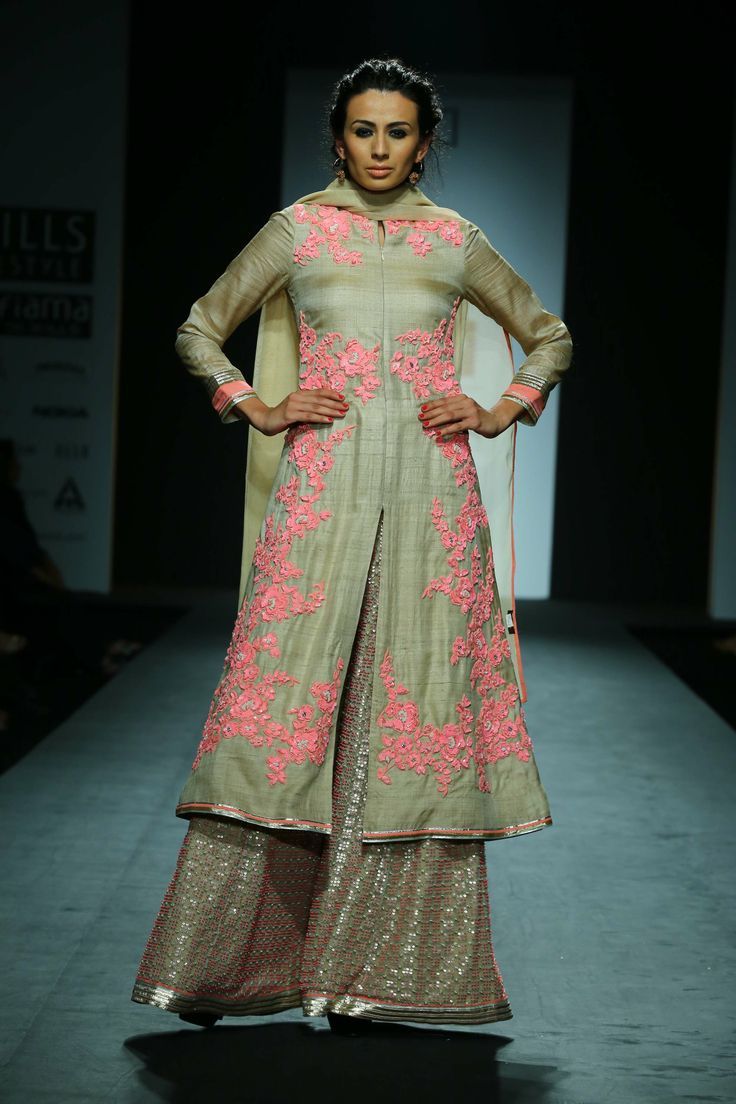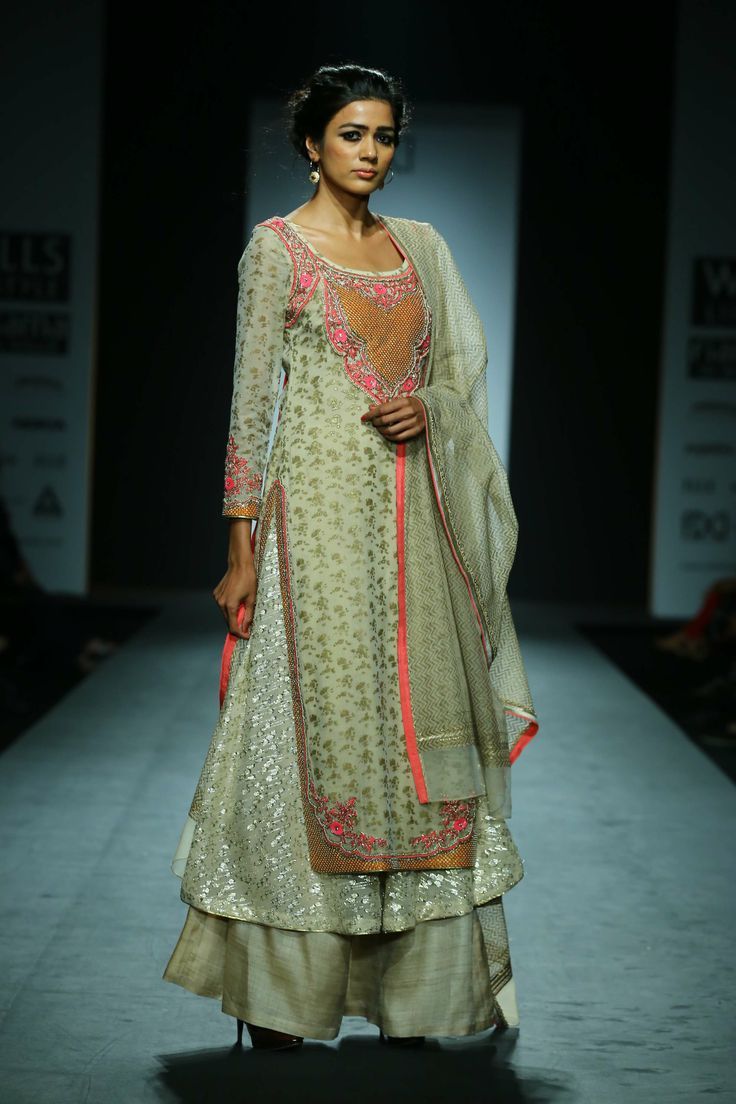 Left: Shimmery Pallazos paired with a jacket with front slint in beige and soft pink . Cute for your friends sangeet. Right: Layered kurta with side slits worn over cream pallazos.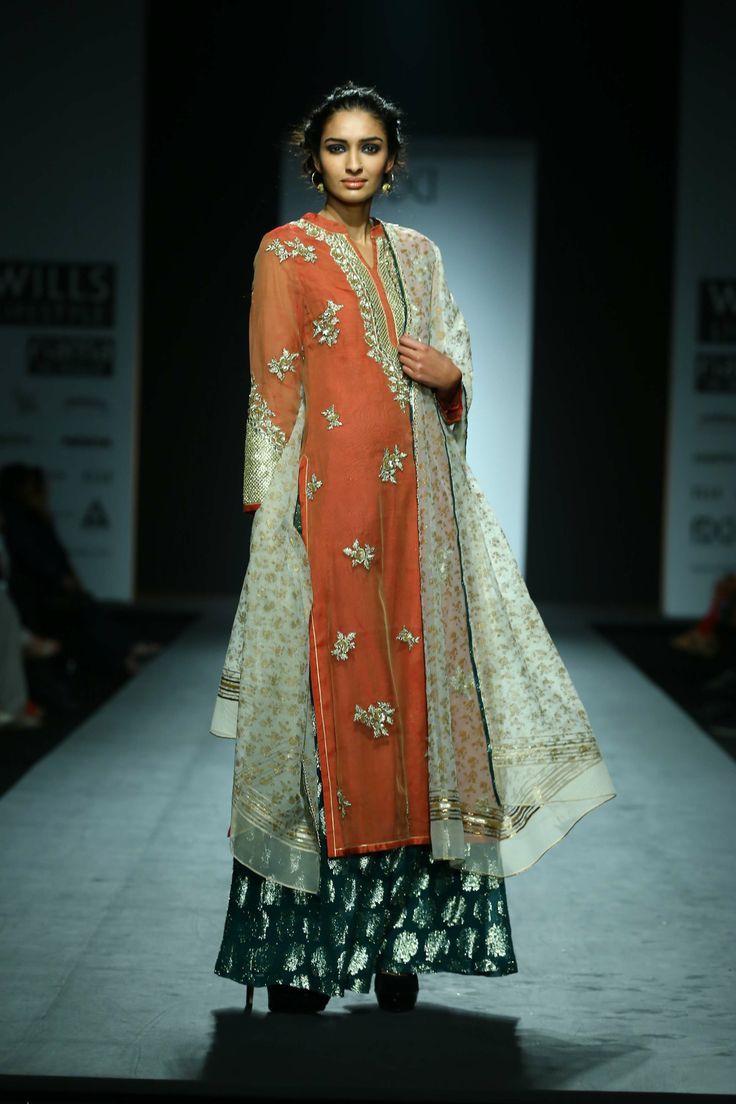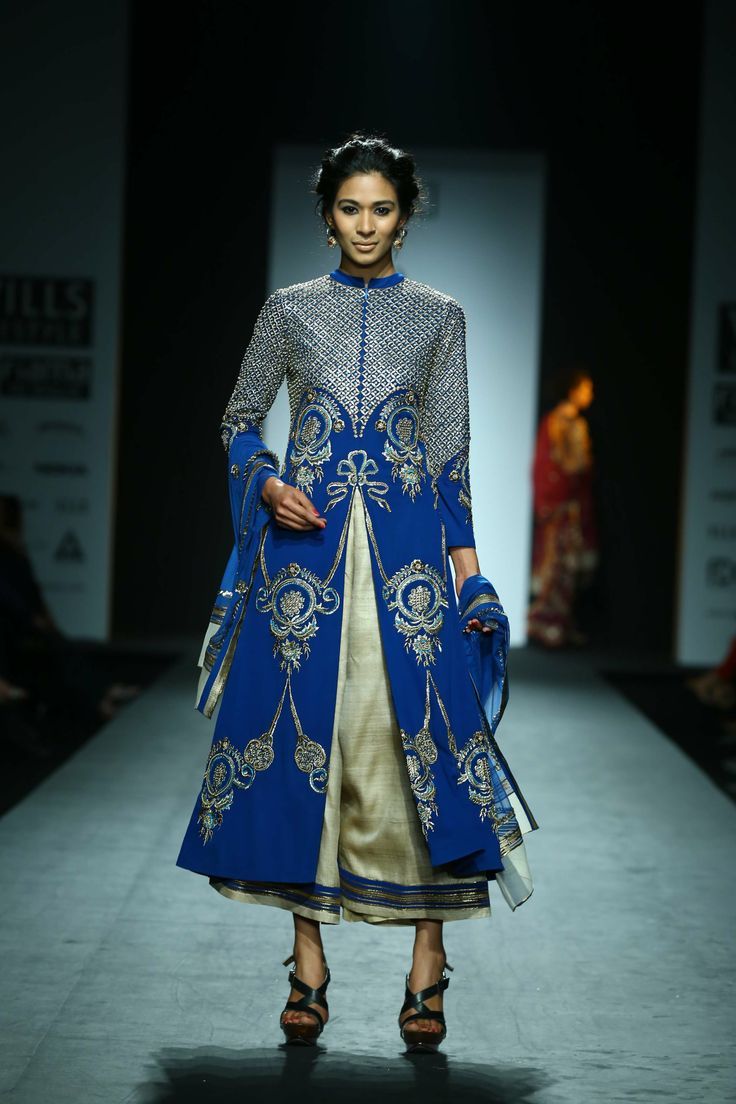 Left: Dont love the pallazos at the bottom, but interesting use of color Right: Really like the sherwani style in womens wear with crop pallazos  Interesting with the front slit.