WMG Picks: Boutique Properties That Are Perfect For Your Dream Wedding!
BY Soha | 06 Jul, 2019 | 5631 views | 5 min read
Have you been stalking brides and grooms on Instagram, drooling over all those stunning properties they pick for their celebrations? Some have clouds reminding you of cotton candies in the background. And then there are those getting married by the beach, with the sun setting in the background! It's easy to get lost in the big wide world of Instagram, leaving you wanting to get married at all these stunning places, too! 
BUT!
(And this is a big one!)
Do you want to pick a property that has a charm and a character of its own? That doesn't resemble the venue in every alternate wedding picture on Instagram? Something offbeat, something pretty? We made a list of boutique properties that are perfect for your dream wedding! See if you find a favorite in here?
Where? Dehradun
Ideal For? For the couple who wants to indulge in a fabulous combination of royalty and urban luxury for a destination wedding in the hills.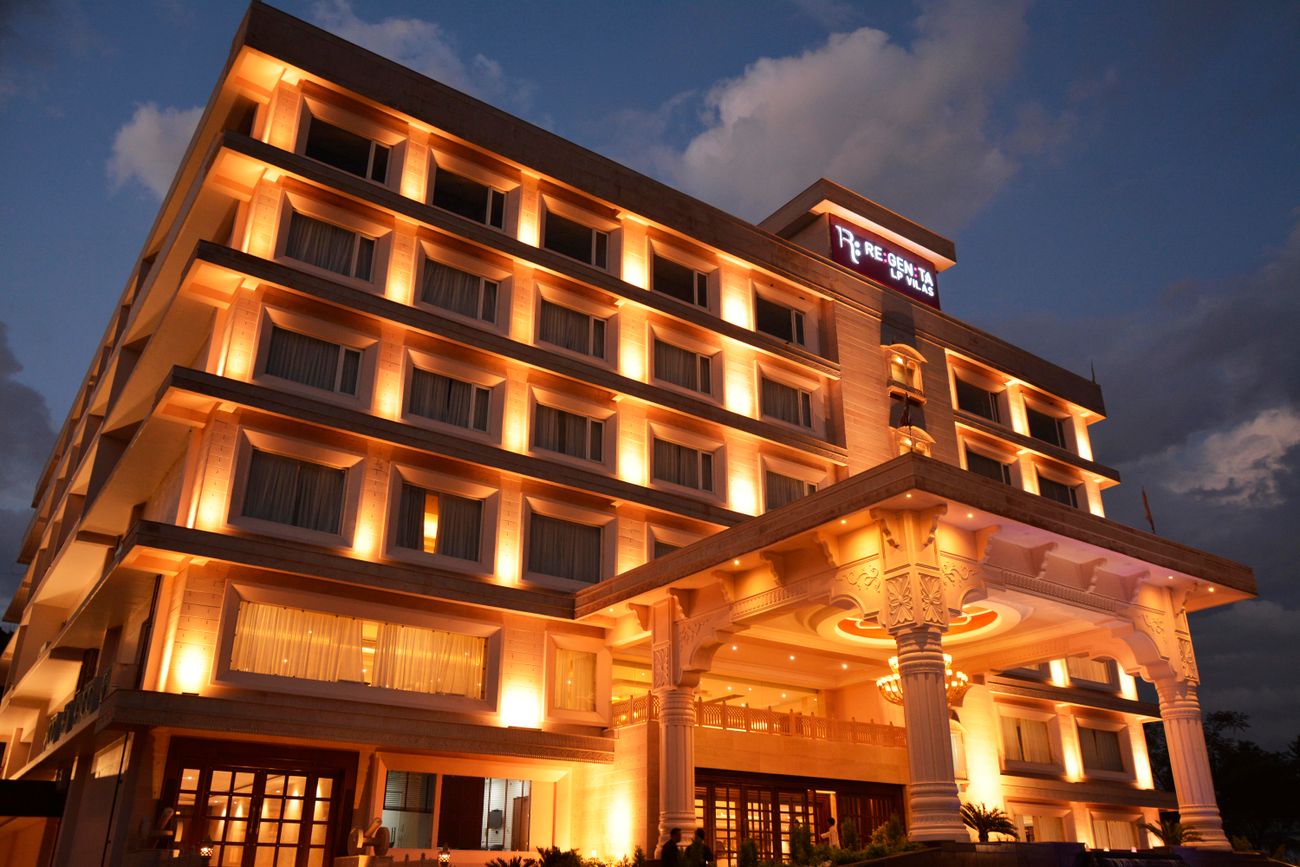 Regenta LP Vilas, perched high up in the hilly town of Dehradun, where there's always a little breeze blowing, is one enchanting property! The property is a perfect combination of everything luxurious with a hint of the Rajwada style- a host of comforts and services for your guests and the awe-inspiring architecture and decor make it a good choice for your guests to remember and celebrate your wedding at!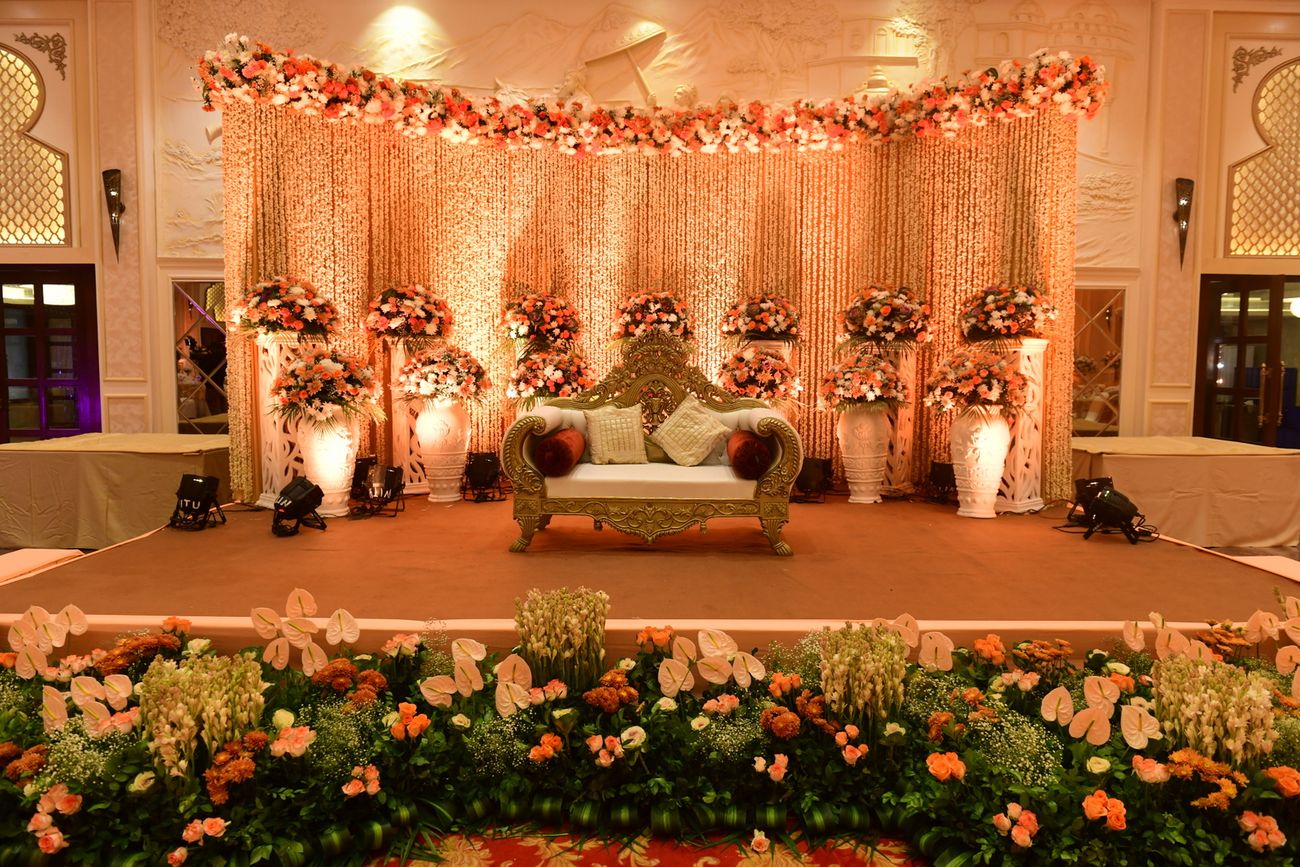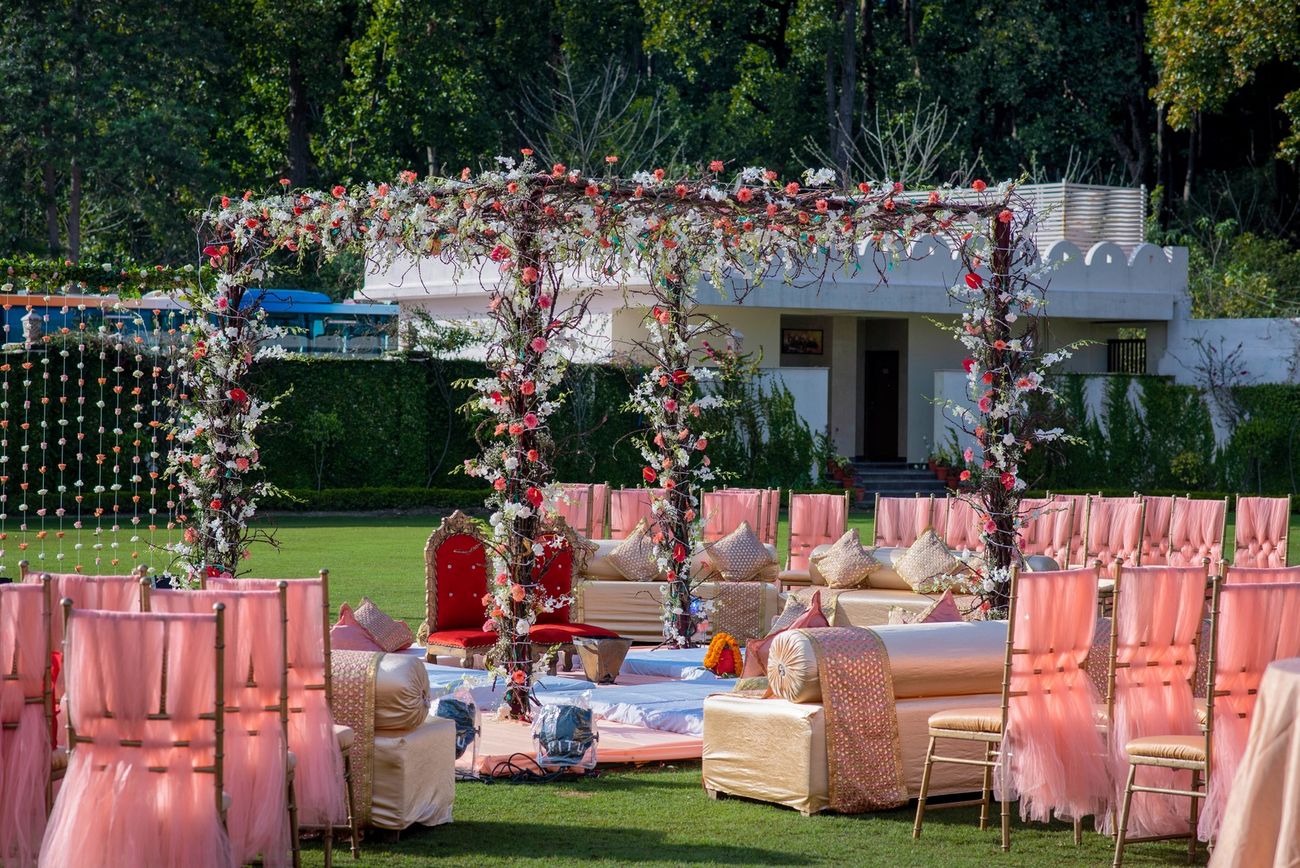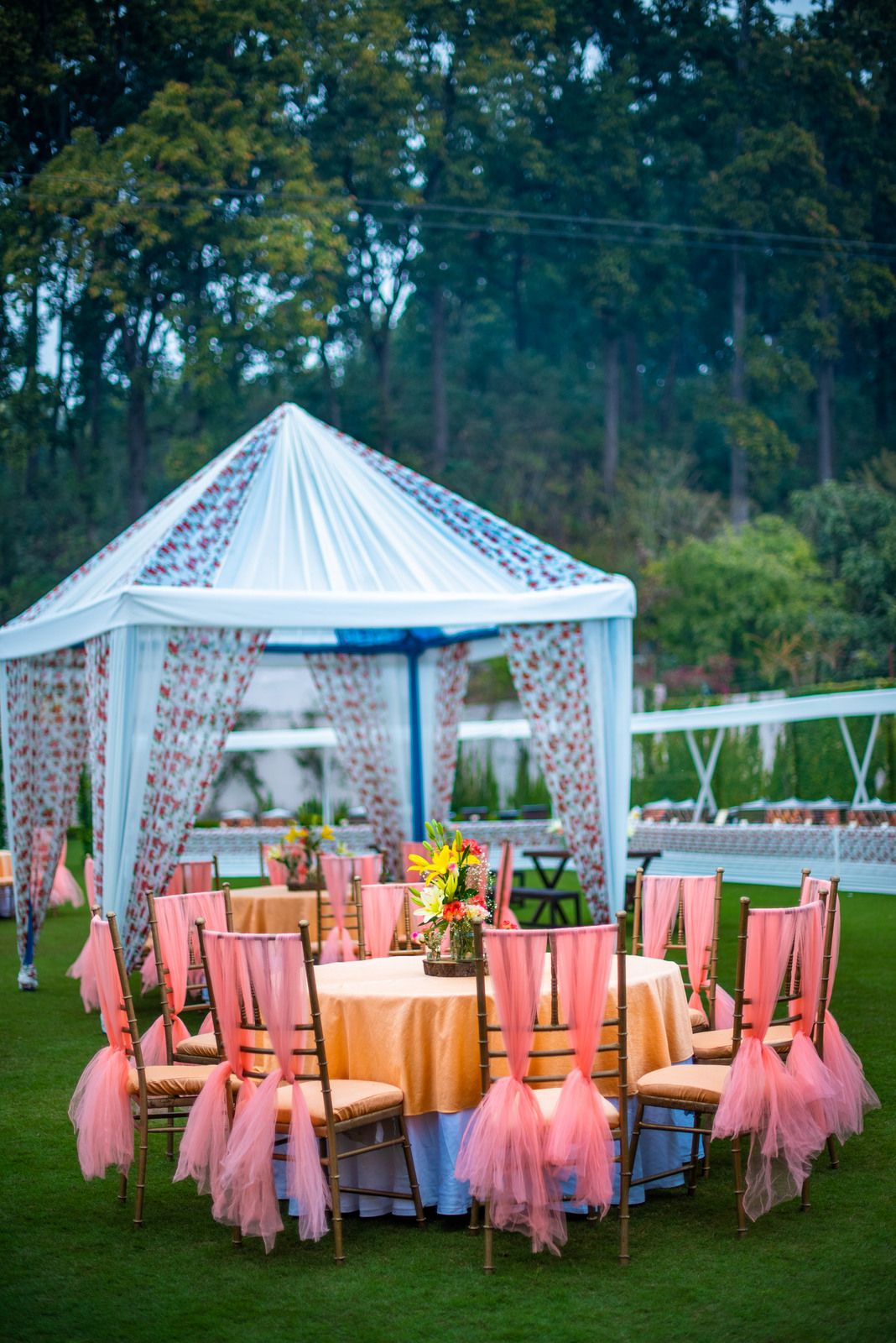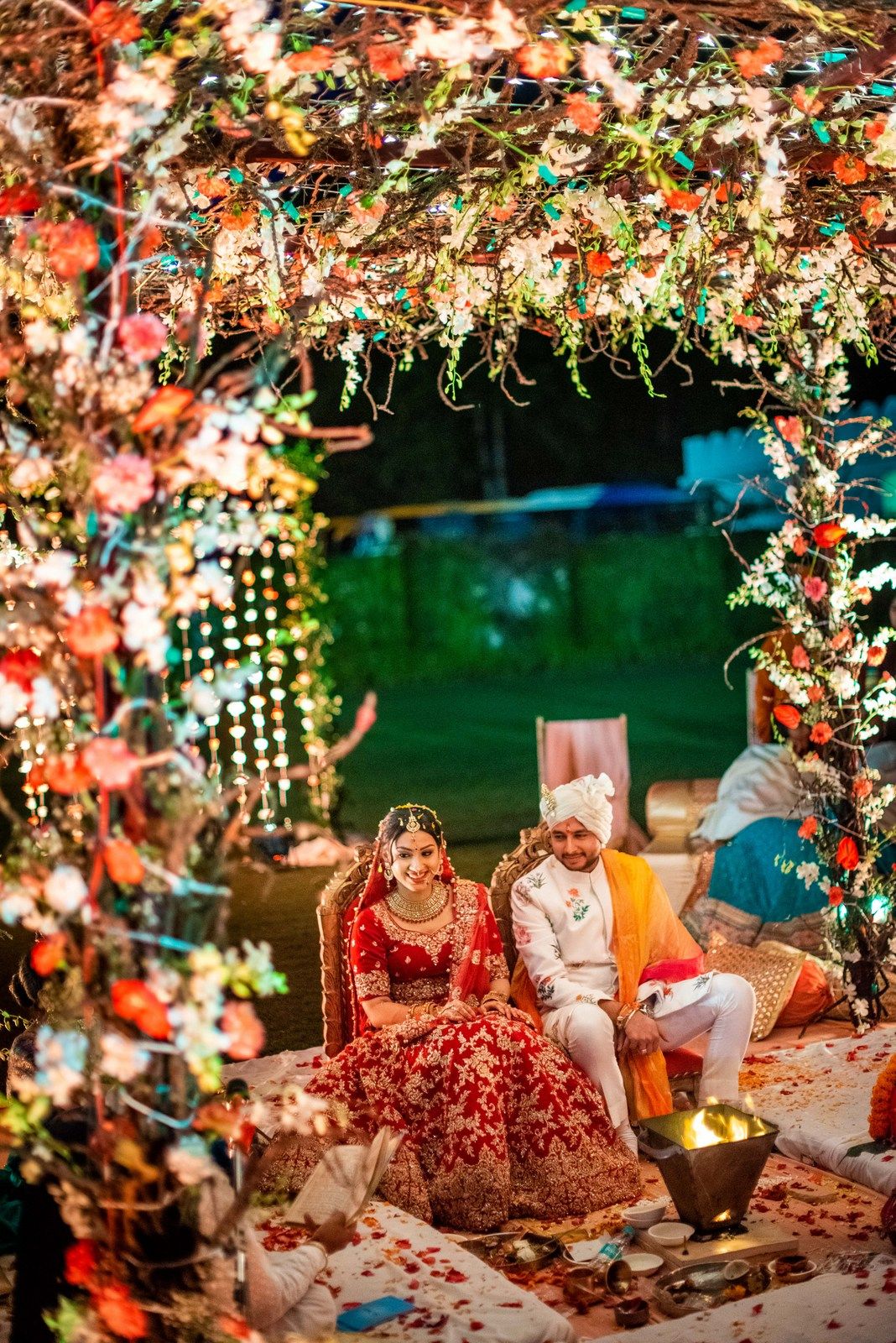 Spread over a striking one lakh square feet of open and covered space, with over 70 well-appointed rooms and 8 venue preferences to choose from, the hospitality and world-class services at Regenta LP Vilas will truly have your guests talking about the wedding, much after you say 'I Do'.
Where? Chandigarh
Ideal For? The couple who wants to combine luxury, and extravagance, at a super intimate wedding.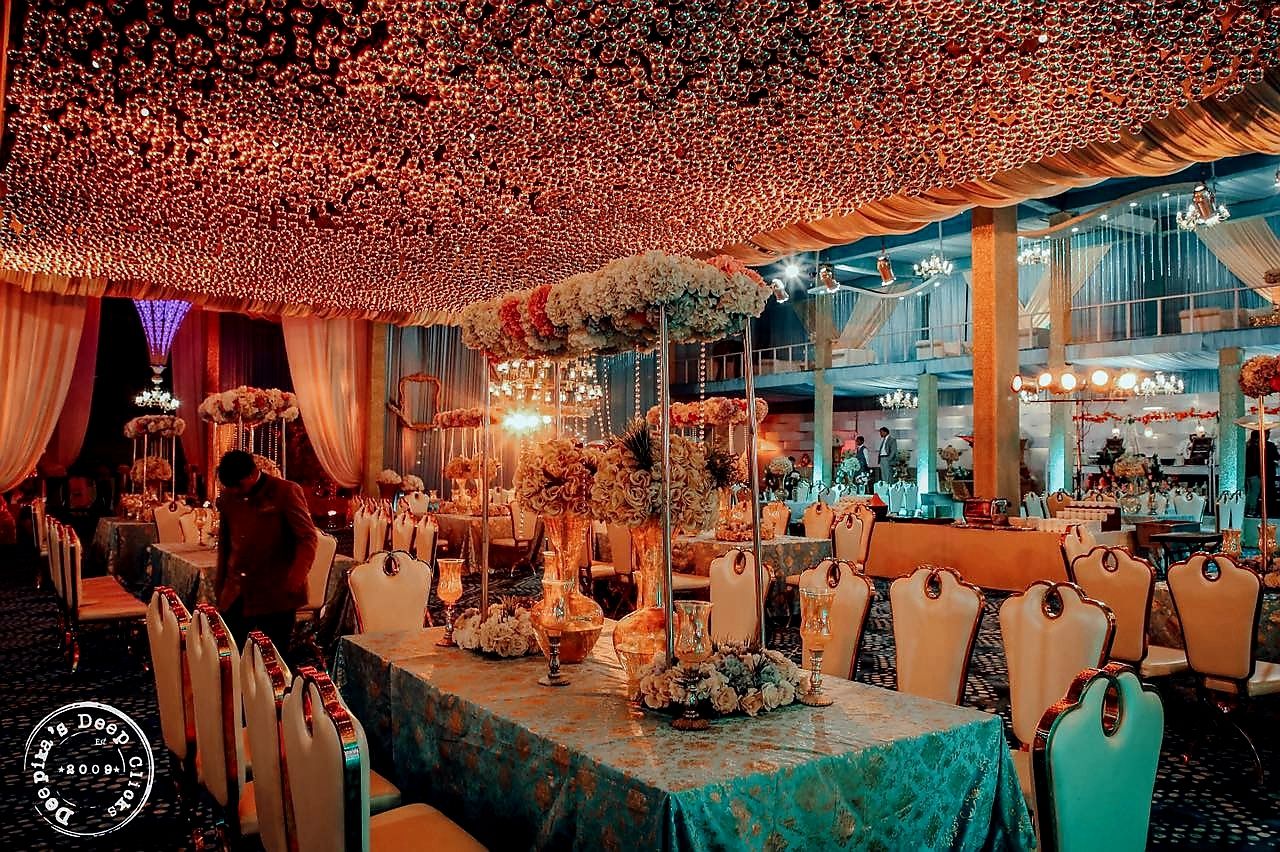 If your idea of a 'dream wedding venue' sounds like an assortment of comfort and luxury in the lap of nature, then your search ends at Redwood Resorts! Overlooking wide stretches of lush greens for as far as your sight can go, the only sounds you'll hear here (apart from your chosen playlists), is the soft rustling of winds amidst trees and the occasional spotting of a dancing peacock!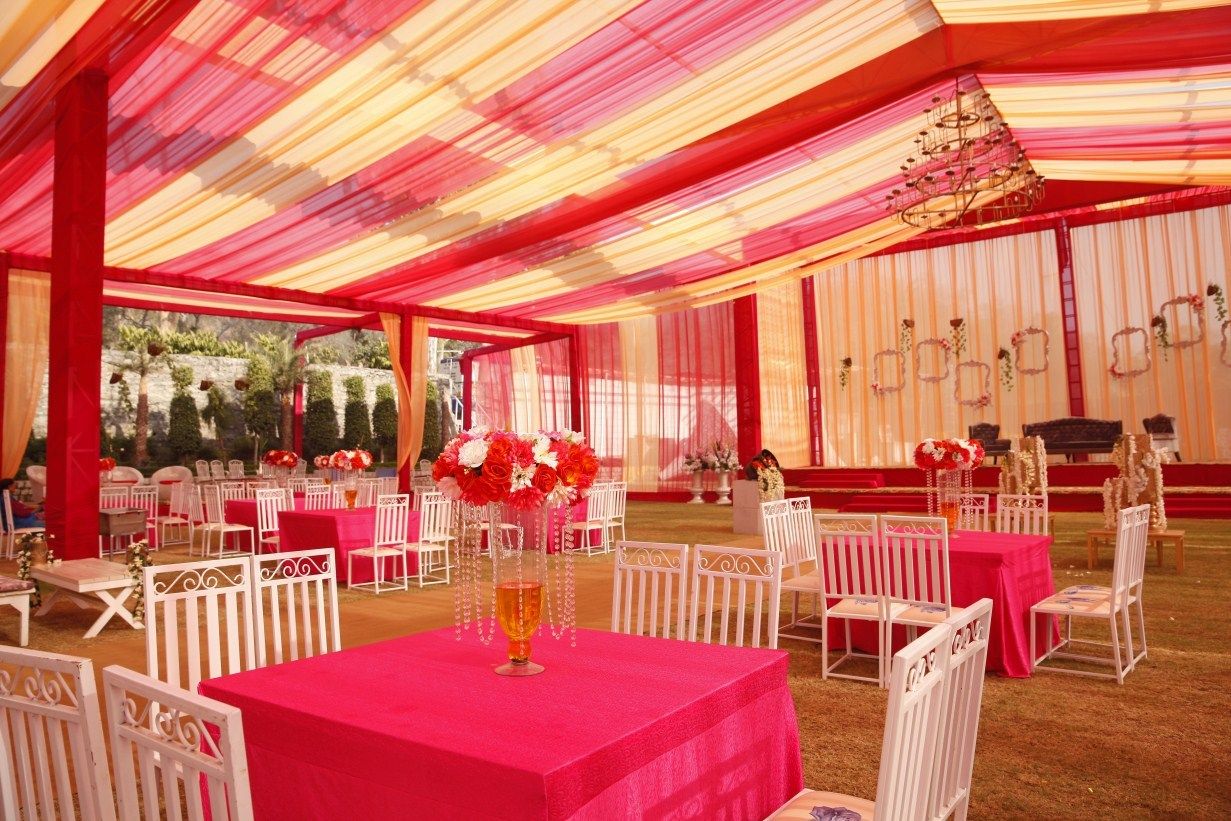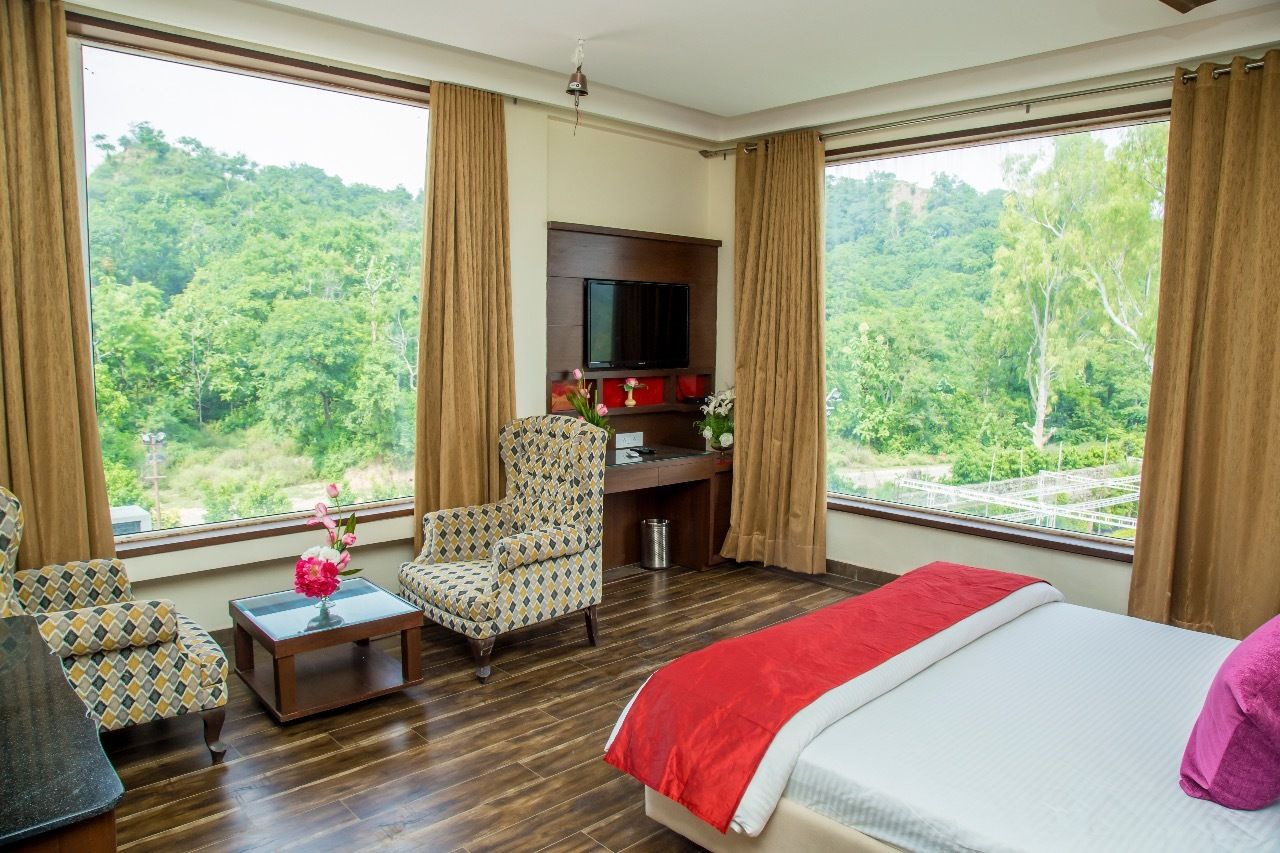 Nestled in Panchkula, the property is well connected to Chandigarh and New Delhi, making it easier for your guests to fly to from any major city. The property has a mix of indoor and outdoor spaces for your wedding functions with 23 well-equipped rooms with exquisite interiors, and state of the art in-house facilities like catering, and decor, Redwood Resorts is just the perfect combination of luxurious escape!
Where? Karnal
Ideal for? For couples looking to pamper themselves and their guests with everything luxurious on one of the biggest days of their life!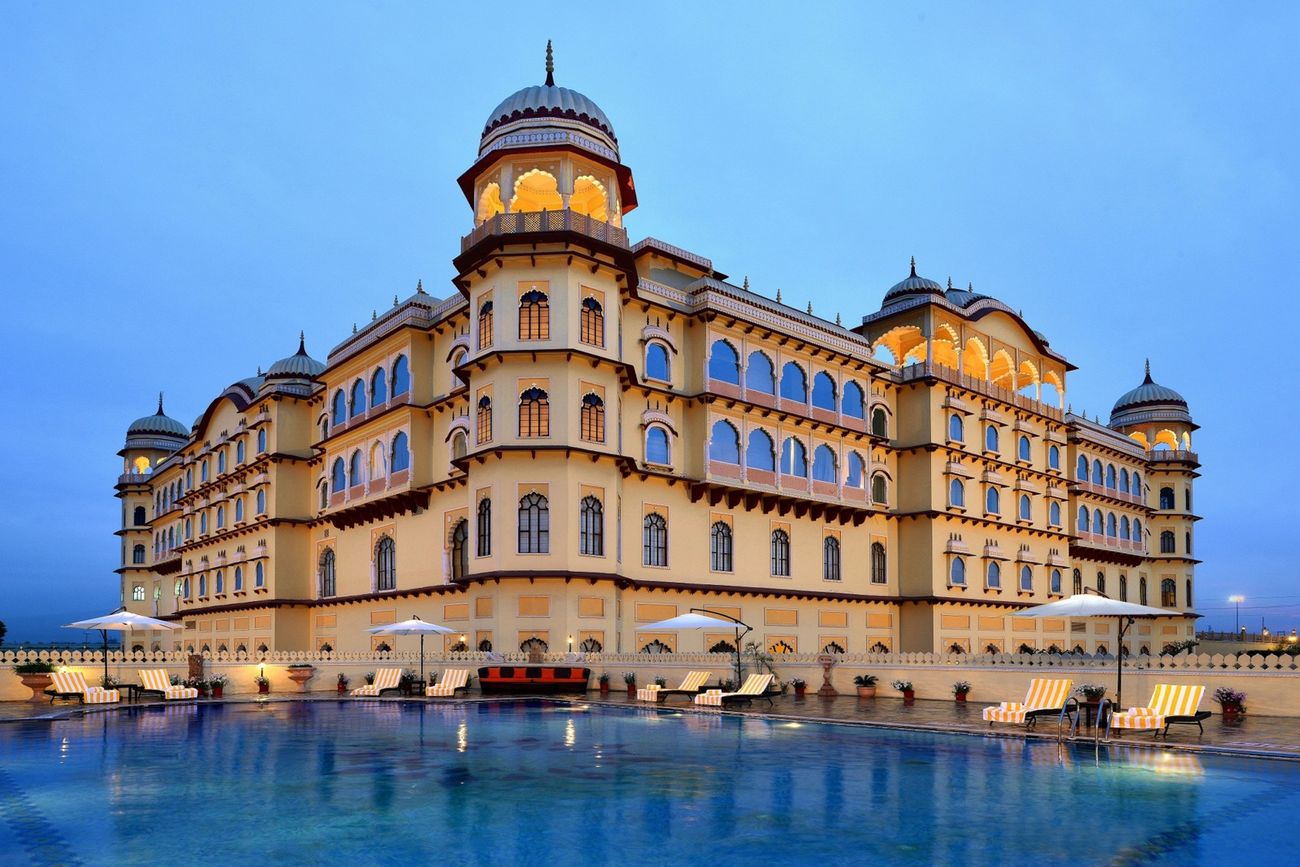 A Delhi wedding can also mean tackling traffic and in turn delayed baraat, along with humidity and navigation problems. If a wedding close to the capital is on your mind, Noor Mahal should be on your list! Conveniently located in close proximity to Chandigarh and Delhi, this 'Incredible Palace Hotel' is no less than one and will remind you of the grandeur of the Rajas and Maharajas. The spacious venue has over 100 rooms and is well equipped to host your guests in the 2 lavish courtyards with magnificent views and state-of-the-art facilities. For the destination wedding of your dreams, Noor Mahal makes a perfect choice!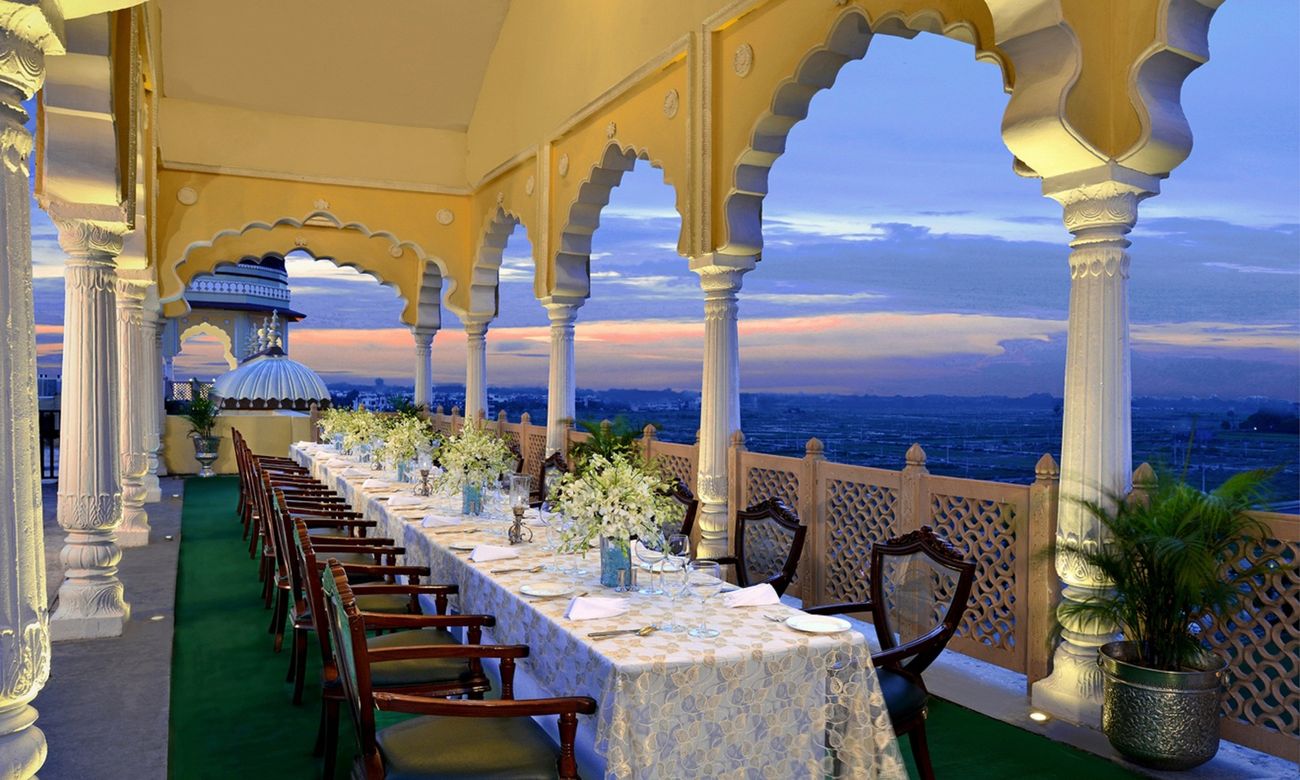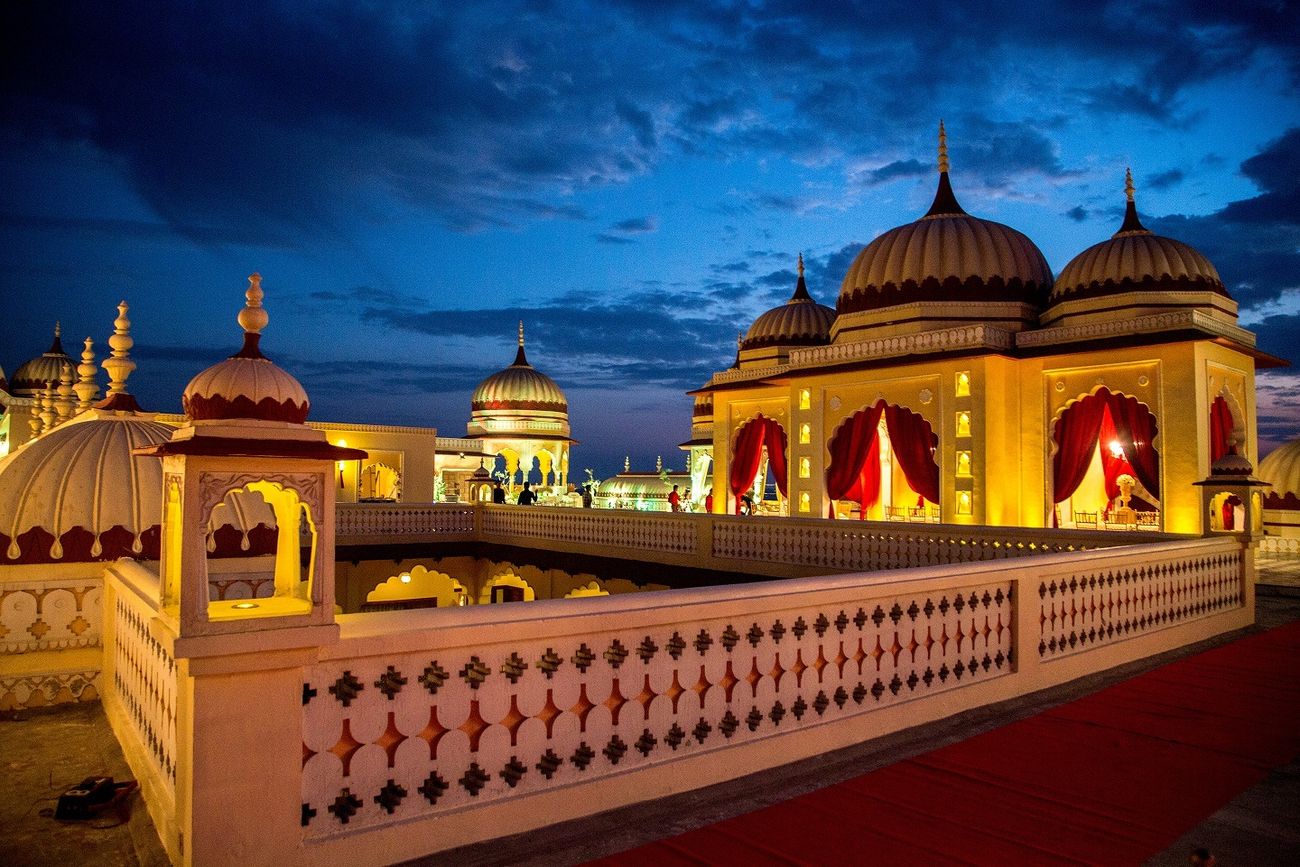 50% of the guests attend a wedding to celebrate with the couple, while 100% attend one for the food! At Noor Mahal, that shouldn't be a problem for you! With a seasoned team of culinary experts trained in Indian and global cuisines, pastry chefs who can create customized, delightful cakes, and live cooking counters that can serve lip-smacking dishes, you get a chance to treat your guests to the best menu! If you are thinking of an outdoor wedding in the lawns, the property offers an array of customization possibilities that will leave your guests talking about your celebrations even years after the functions!  
Where? Bangalore
Ideal For? For the couple who wants to celebrate with the people who truly matter, in close proximity with nature and luxury, leaving the city's hustle-bustle behind.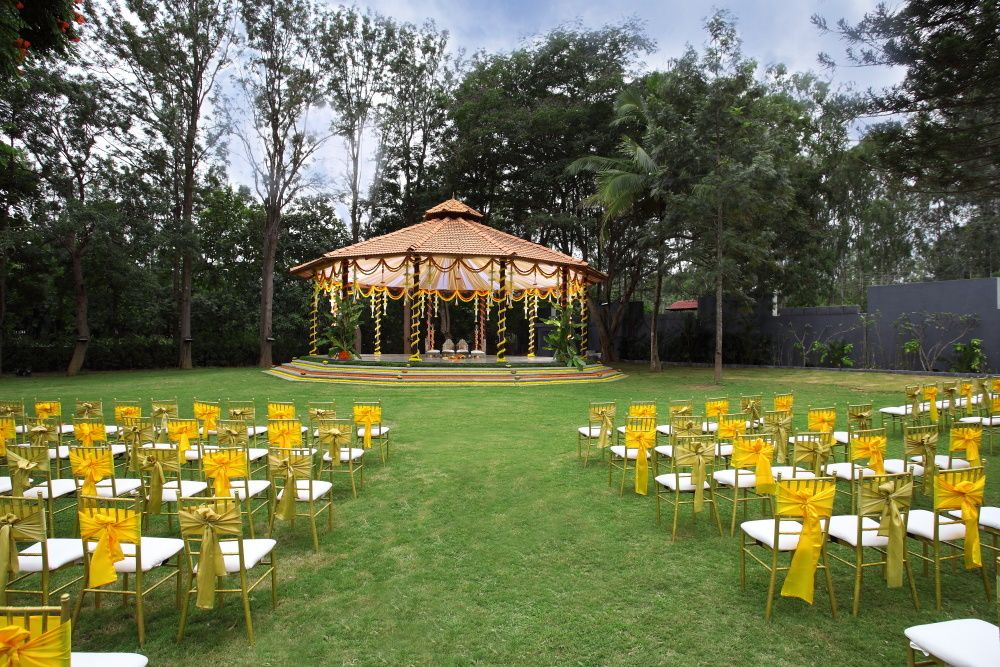 If you do not wish to indulge in a typically traditional Indian experience, we suggest you celebrate and unwind at this city oasis. With acres of lush green gardens and unparalleled serenity, Royalton Leisure redefines 'Great Indian Weddings' with its combination of indoor and outdoor convention spaces for your big, fat, small and everything-in-between weddings!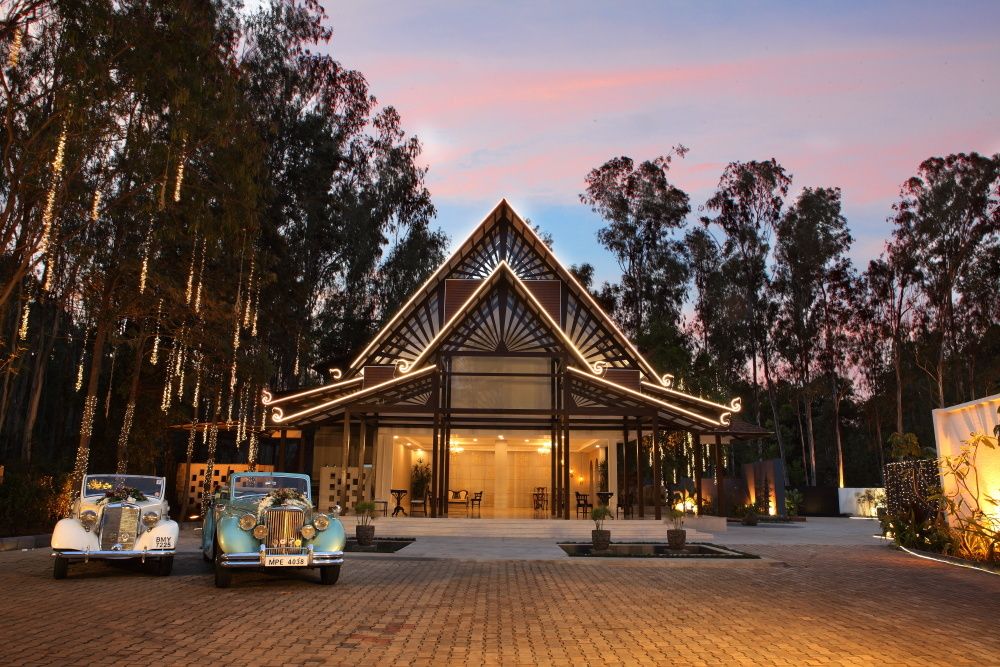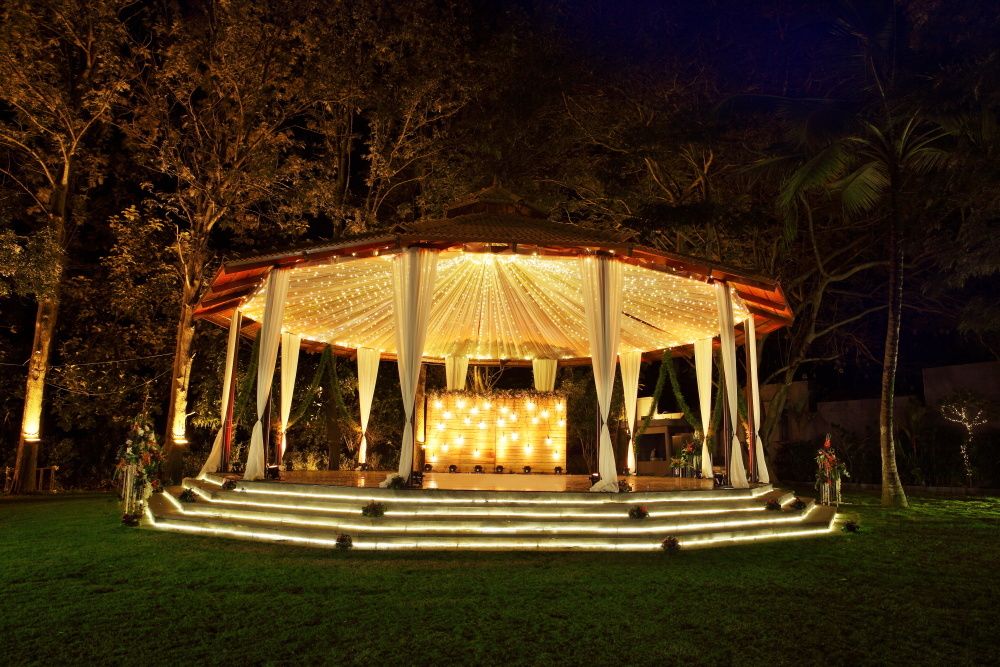 If you have a host of wedding vendors (like caterers, decorators, etc) that you want to hire and are looking for a flexible venue, then your search will end here! With over 65 luxurious rooms for you and your guests, Royalton Leisure is a mix of class and luxury. And if all that falls short, what can be better than getting married with the hypnotic views of the Nandi Hills, and the serenity of nature? 
So, which one won your heart?