WMG Reader Queries: Ask us anything!
BY The WMG Bride | 25 Apr, 2015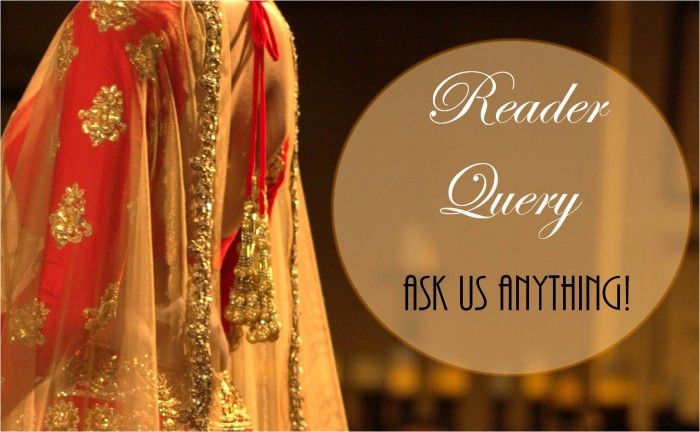 It's that time of the month again folks. Comment below with your deep, dark burning questions (or the frivolous and shallow ones as well ;) and we shall try to help or atleast point you in the right direction.
Ready. Set. Get asking