Your Guide on What (and What NOT) to Wear on Your Pre Wedding Photoshoot! *Tips, Tricks and Ideas!*
BY Sakshi | 03 Feb, 2017 | 16608 views | 6 min read
You can hire the best photographer, go to the most gorgeous location... but in the end, it all boils down to how you look. It's what can make or break the shoot! Trust us, figuring out what to wear is as hard a decision as picking out the venue and the photographer! Picking the right outfit for your pre-wedding shoot can be a daunting task, and one that requires a bit more planning than you'd think! After all, the location and the venue can only do so much, and the main focus should be on the two of you. Most poses and locations are pretty cliche, so it's really your chemistry and the outfits that are going to make the difference!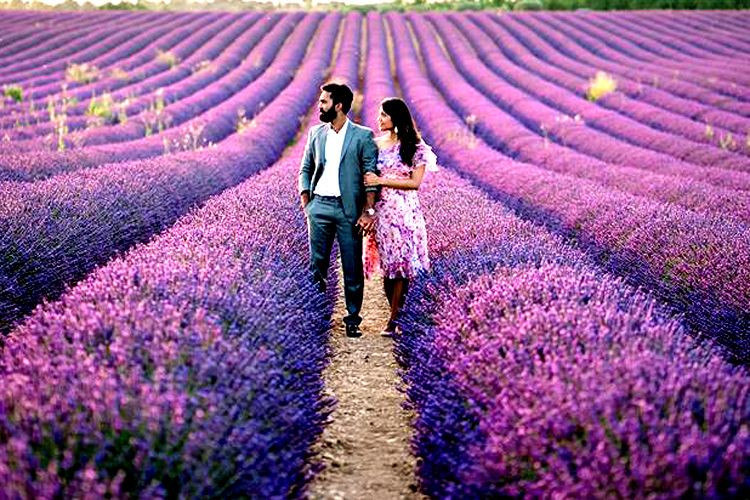 Photo: Stories by Joseph Radhik
Here are the points that can help solve the conundrum of how to choose the right outfit for your pre wedding shoot!
Wear Something Fluttery
A flowy dress, a dupatta that catches the wind and anything that moves and catches the wind as you walk is perfect for photos.
Keep it classy!
If you are confused about what to wear, pick the most classy and timeless clothes you own- clothes that will not look dated even when you look at the photos 20 years from now. Cold shoulder is in right now, but you don't want someone saying "OMG! That's so 2017 when they look at your photo!"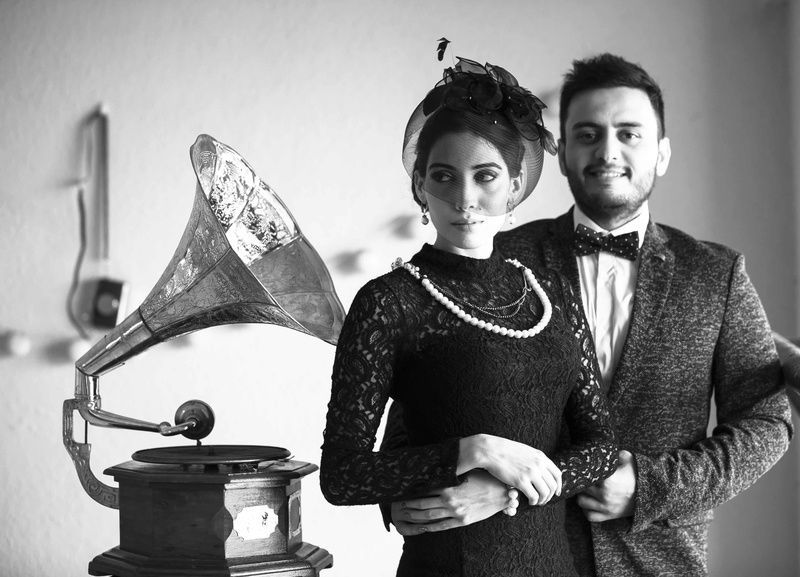 Image via Happyframes★ 4.9
Coordination is the key
Both of you will have to discuss what you're wearing! There has to be some sort of coordination between the clothes- be it in terms of theme, colour or even the style. You can go for a contrasting or complementing look, but just make sure it goes together! And please, no matchy-matchy!!!
Play with colours
Choose complementing colours- like red and aqua, shades of beige with pops of coral and navy, mint and pink or even grey and yellow. Work around a nice pleasing colour combination. If you wanna wear white, black or grey, make sure to add some colour to the look somewhere! Adding a pop of colour to the shoot- whether through clothes, accessorises or props is always a good idea and can really make the photos stand out!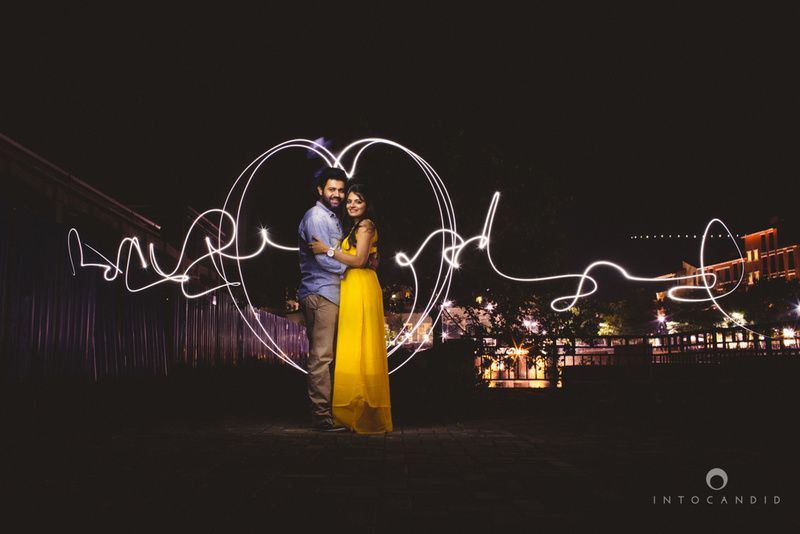 Image via Into Candid Photography★ 4.9
Solid Colours and Simple Patterns
Solid colours and simple patterns photograph well. Big, bold patterns can be very distracting in photographs. You can wear something with big bold patterns, but just make sure it's only one of you.
No stripes and checks
A lot of you may not know that stripes and checks can look jarring on camera and especially the close ones do not photograph well at all. So avoid them all together!
Take your photographer's advice
Hire a good stylist if you can afford to. It will pay off in the photos. If you can't, just remember it is your photographer and not your brother or sister who can help you out with this. Make sure to discuss your outfit with your photog before-hand.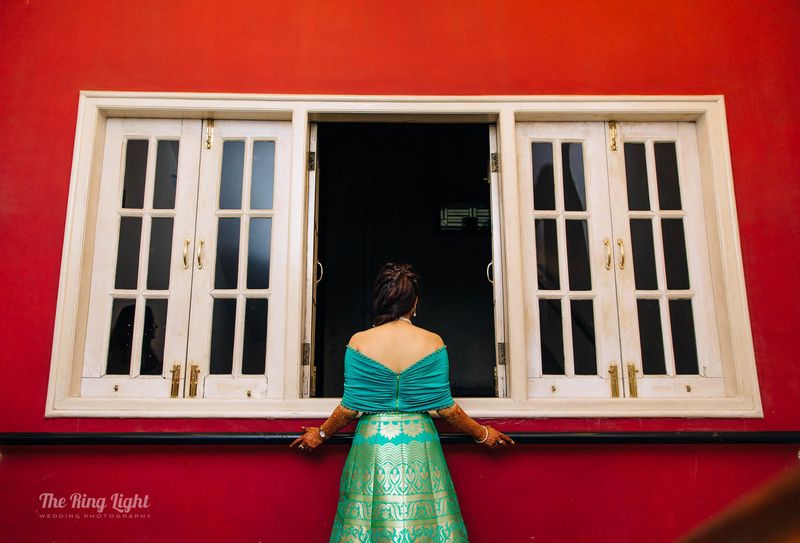 Image via The Ring Light★ 4.8
Comfort matters a lot
You can look amazing in that bodycon dress- but if you end up holding your tummy in or being conscious most of the time, it will show in the photos! So make sure the clothes you choose are not only stylish, but also super comfortable, so that you can be mentally and physically relaxed during the shoot.
Pick clothes according to the venue
Choose clothes that go with the venue you have chosen. Clothes that are too formal can look awkward in a casual place and vice versa. Make sure they match.
Carry more clothes
And yes, it is advisable to change clothes atleast once or more times during your pre wedding shoot! That will give more variety to your photos! So carry 2-3 options more and put some thought into where you can take a break and go change during the day.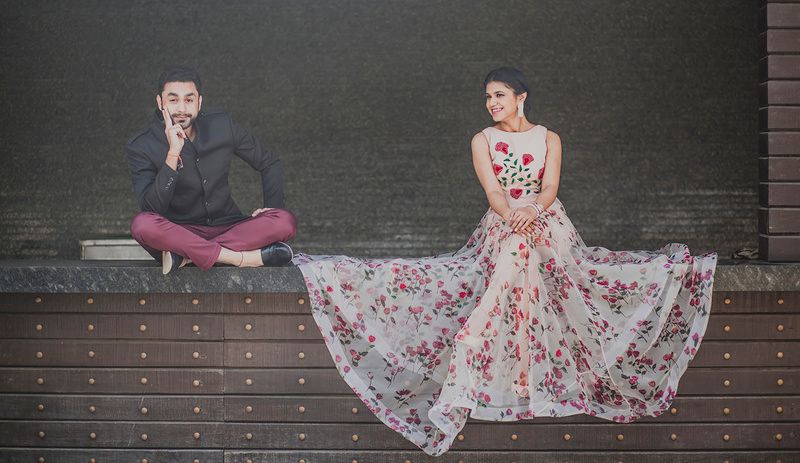 Image via The Royal Affair★ 5
Choose an outfit as per your body type
So there are basically 5 kinds of body types- here's a quick photo to figure out yours.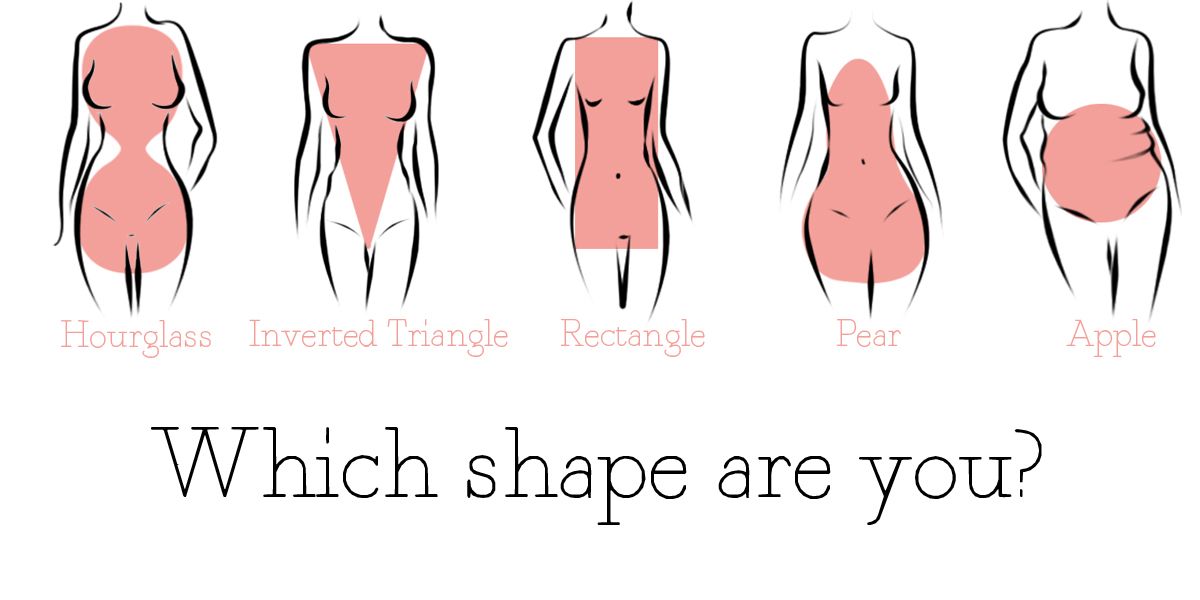 Here's what to, or what not to wear as per your body type, which gets exaggerated even more on camera!
Pear-Shaped: Sleeveless and strapless look good on your body type, but make sure not to wear something that enhances the hips/thighs- no light coloured bottoms and try a brighter colour or details up top and plain or darker colours on the bottom half of your body.
Apple-Shaped: Avoid clothes that are shapeless or oversized. A high neckline can make you look even more busty, so avoid that. A belt at the under the bust of the dress or top can help you look very slender.
Rectangle/Column-Shaped: You are slim, but without curves, so try and give the illusion of a shape. Define your waist with a belt and try pleats or fabric with shape. You can choose to wear figure-hugging dresses, but make sure they have some structure to it.
Inverted Triangle-Shaped: You are top-heavy, so avoid strappy and sleeveless tops, as well as ruffles or anything that can attract a lot of attention to your chest. The bottom half of your body is skinnier, so do not opt for skinny jeans, which will make the top look even heavier. A skirt with some flare can really help you balance the look!
Hourglass-Shaped: Make sure the clothes you choose show off your figure, so fitted clothing is preferable. Loose and shapeless clothing can make you look chubbier in the photos.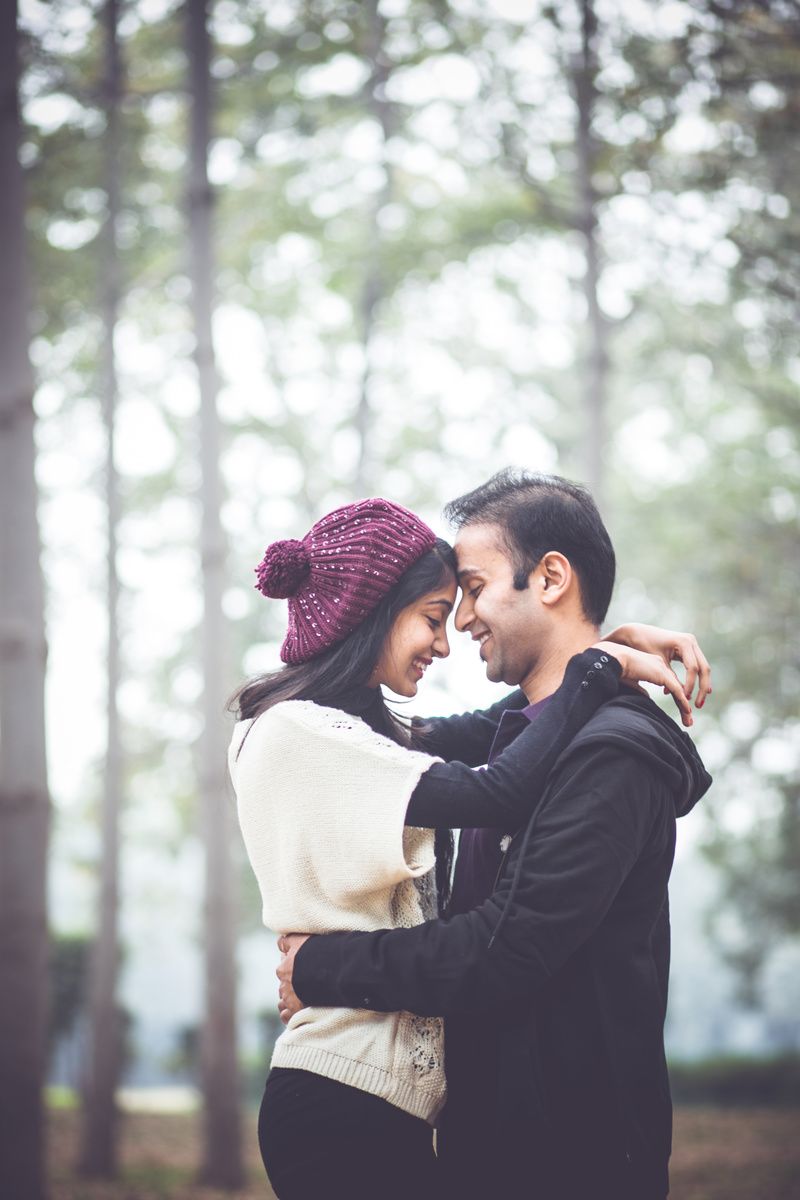 Image via Beginnings For You★ 5
Accessorise, but not too much!
Look how the simple beanie adds so much warmth to the photo! Sunglasses also look good, especially for a day pre wedding shoot, so make sure to carry a pair that suits your face shape along. Reflectors photograph better, but have them only as a second pair, 'cz they're in vogue right now, and might not be later. Skip wearing loads of jewellery, and keep it a bit simple. Statement pieces work better than wearing loads of jewellery.
Leave the wallet and handbag out!
A lot of couples don't realise this, but wallets and bags get in the way of snuggling and being comfortable. For guys it may give a bulge somewhere that's so not needed!
So, make sure to keep these pointers in mind, and look like a million bucks!
Well, not that the list has been covered, how about you book a photographer for your wedding?