10 Blouse Ideas from Deepika Padukone that You Can Give to Your Tailor Right Away!
BY The WMG Bride | 05 Jan, 2016 | 10132 views | 3 min read
Time and again, Ms. Padukone has proven that no one, absolutely no one in Bollywood can rock a saree better than her. A heady mix of elegance and sultriness, DP has, over the years, given the world some stunning saree looks coupled with blouses and cholis of all kinds. Therefore, we thought we'd do a round-up of 10 blouse designs of hers that put a stylish halt to all our fashion quests. If you're looking for some inspiration, here's tons of it:
 1. Right from the days of Om Shanti Om, Deepika has rocked sleeveless blouses featuring a round collar-neck with sheer, light-weight sarees. If you've got the confidence to carry on, go all out!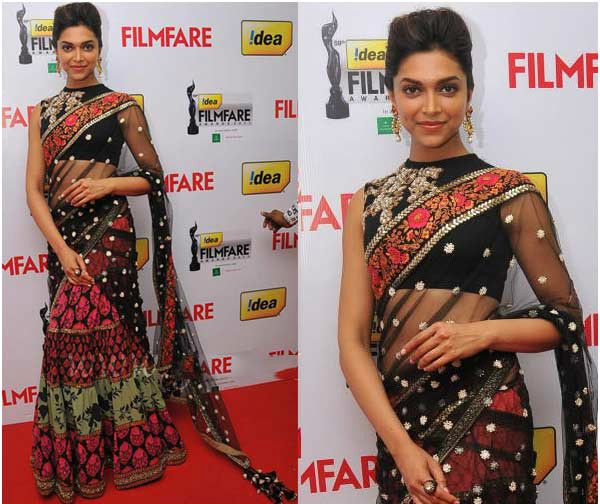 2. Her trademark? Slim blouses - not noodle straps, but just slim. You bet! Perfect for both daytime functions as well as evening events, this sensual, minimalistic blouse design will never, never fail you.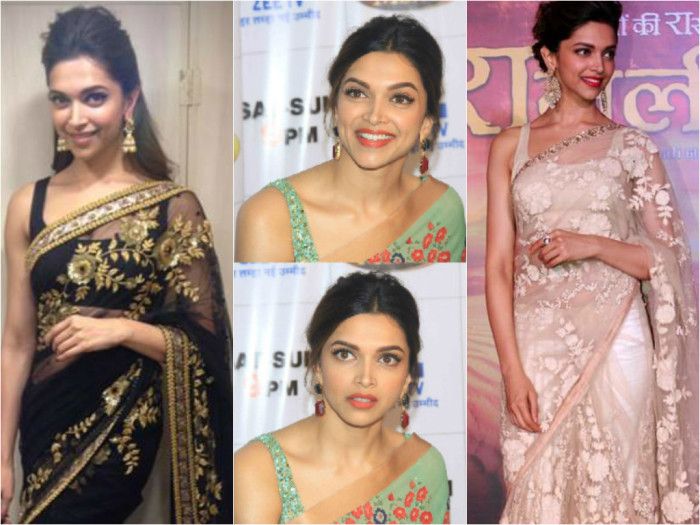 3. Everybody knows DP is a huge Sabyasachi fan, and the line of sarees she's worn from the designer has us totally mesmerised. The last few months saw an array of heavily-embellished blouses – from shimmery sequins to intricate embroidery and even floral prints. Couple the blouse with a light chiffon or net saree and you're good to go!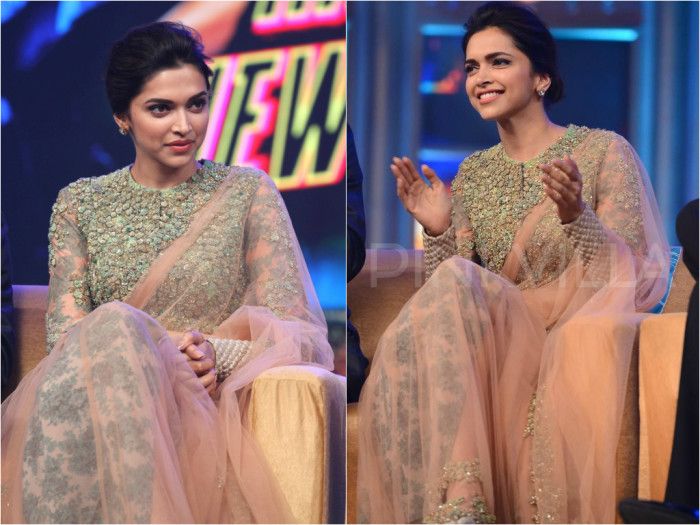 4. A subtle dash of bling coupled with a full-sleeved floral blouse is clearly our definition of contemporary! Don't forget to style your hair in a bun; you don't want to hide this blouse with your hair!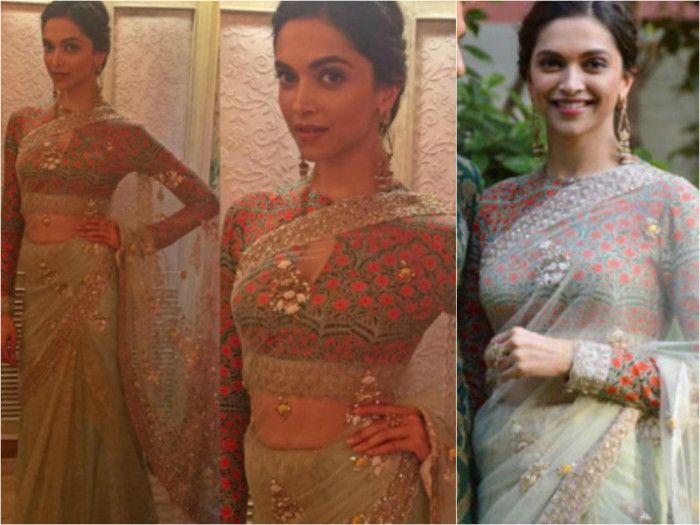 5. Boy, does this one command a toned upper body! All you pear-shaped ladies, this half-sleeved, high-neck blouse design is sure to lend your figure a balanced look like none other. Make sure you tie your hair into a loose bun or a mermaid braid to highlight the blouse!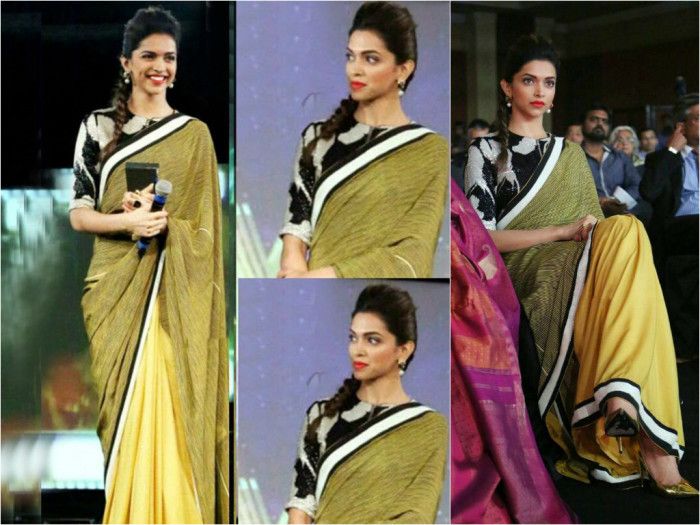 6. Rocking the neutral territory here is DP sporting a spaghetti blouse with a black cape overlay and a peach saree. Is there anything that's more elegant that this effortless ensemble!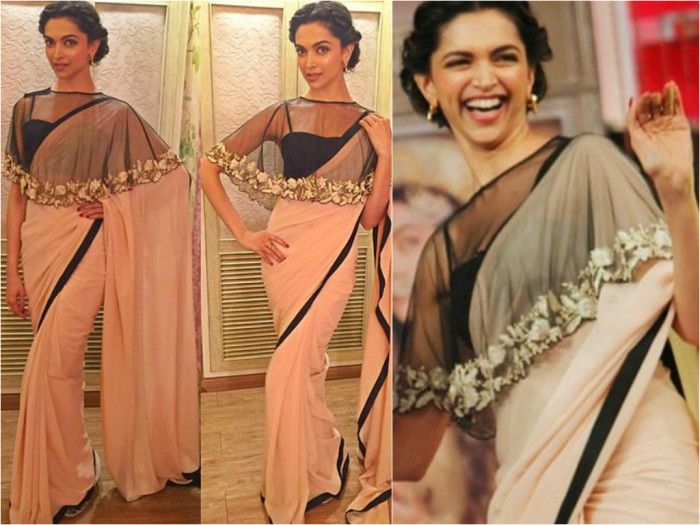 7. It's no surprise that net is not going out of style anytime soon, courtesy DP's eternal love affair with the fabric. If not in the form of sarees, she likes to keep things stylish with sleeveless net-neckline blouses that let her flaunt her long, envious neck!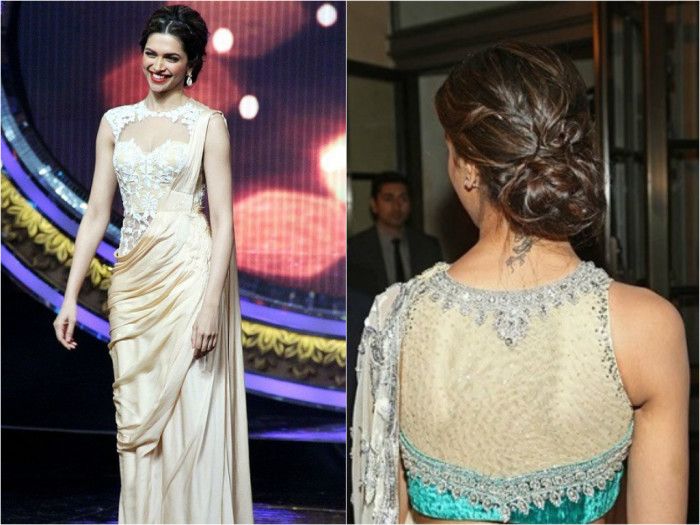 8. Is that hot or what! Add a dash of sensuality to your look with a backless choli a la Deepika's that requires no addition of heavy adornments to "back" it up.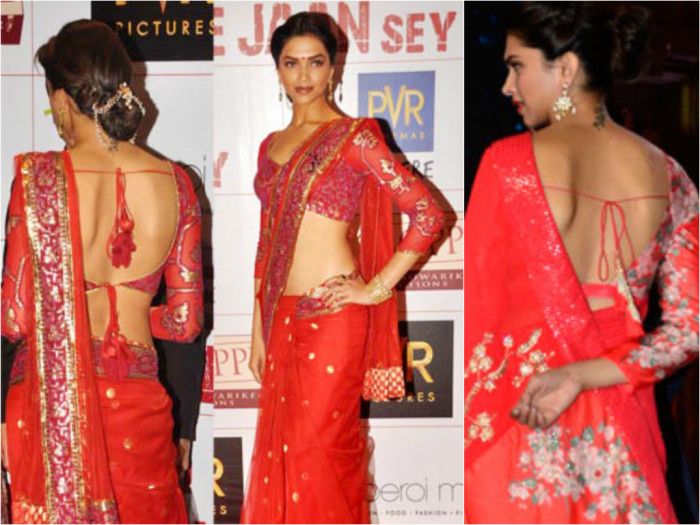 9. Umm, who doesn't love lace? We sure do, and we're loving this lace jacket blouse that Deepika styled with a sheer saree and soft waves.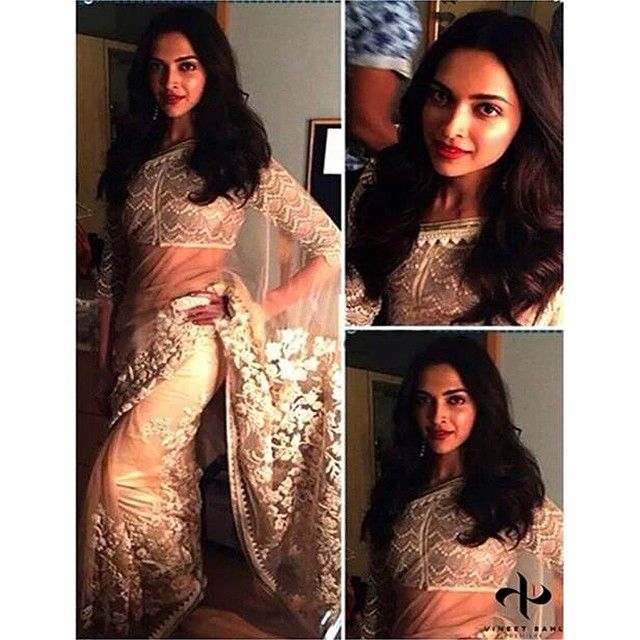 10. You've got to give it to her! Only she could've pulled off a saree at a frickin' cocktail night! All thanks to that sexy bikini blouse paired with an electric blue saree, and barely-there jewellery. Hmm, about time we saw this one replicated in real weddings!