10 Reel Ideas To Make Your Wedding Go Viral
BY Anupriya | 16 Jun, 2022 | 5342 views | 6 min read
If you have recently gotten married, and haven't already explored the Instagram Reel feature, you're missing out on something big. This bursting video format is the ultimate roadmap to take your wedding from unknown to famous, in just 90 seconds (even less than 60, most of the times). And trust us when we say this, because we have seen so many of our brides & grooms rise to stardom with this multi-clip video marvel.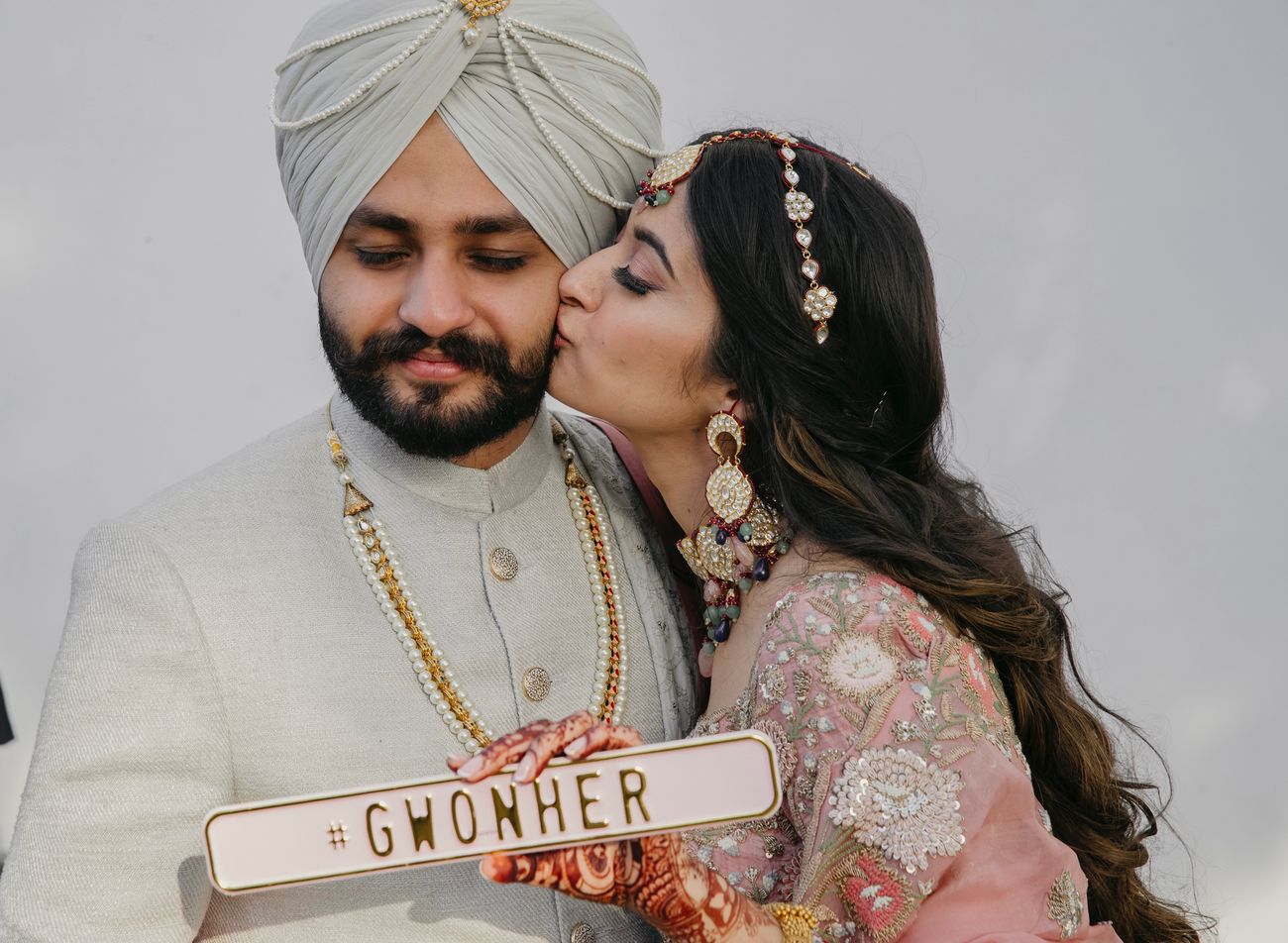 Image via Harsohena & Jeewandeep
Remember real bride Natasha, who became a wedding sensation overnight with her lehenga trials and wedding dance reels? Or real bride Jully Patel who got millennial brides taking their 'first look reveals' seriously after her reel?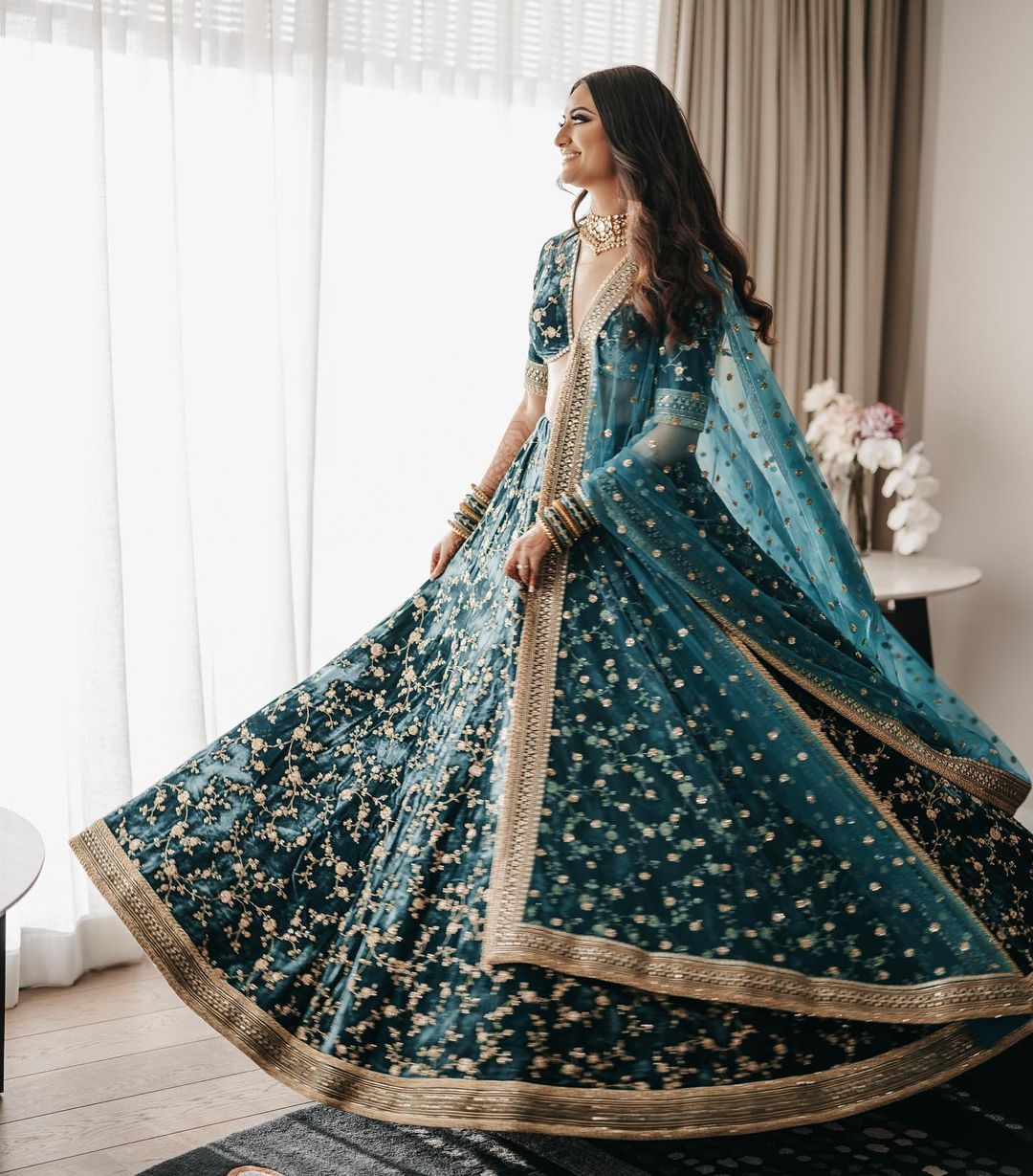 Image via natashha____
There was also the dancing bride Kamna, who danced her way through every wedding function and made some fun reels!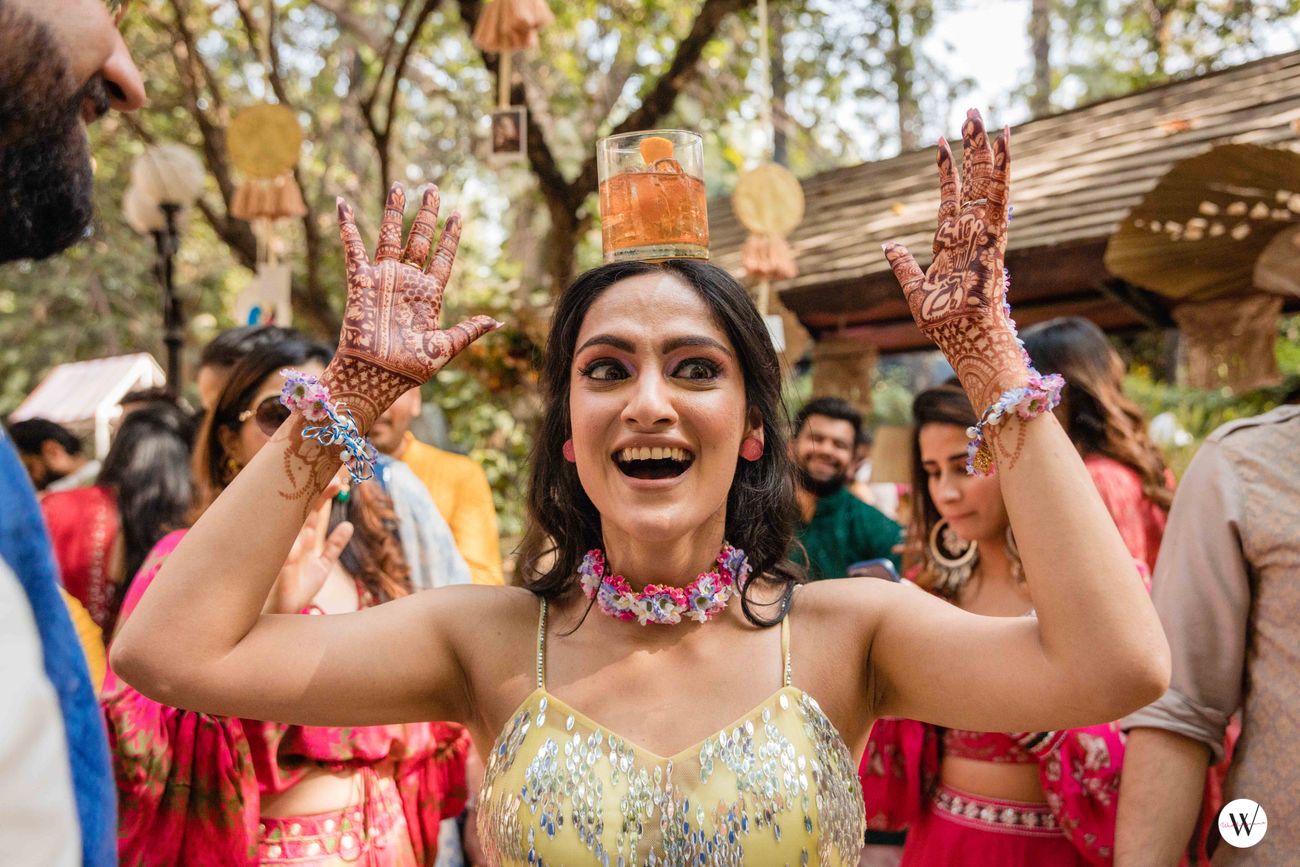 Image via Kamna & Utsav
All these brides did big on Reels, and so can you! That's the charm of Instagram's 'new shiny toy'. It lets you stitch your special moments into super snack-able videos. Be it your getting ready diaries, lehenga trials, in-between rituals, dance performances or any other unique detail from your wedding, you can reel it all, to get your wedding to top the popularity charts. And if you're looking for some fail-safe reel ideas to hit the virality factor, for your wedding too, down here are some special cues! Scroll through and make the most out of it...
1. Do something out of the box
 

 

View this post on Instagram

 
When we said 'out of the box', this is what we meant! This couple took it too far to make their wedding vows a memorable affair. The duo quite literally fell in love, got drenched and became the cynosure of all eyes.
 

 

View this post on Instagram

 
Fashion influencer, Sonam Babani too took the road less taken and tied the knot in Swiss which was all about otherworldly romance, towering snow-capped mountains, azure blue skies, whimsical decor & oodles of love. Now that's totally reel-worthy, isn't it?
2. When you have a big squad, put it to use!
 

 

View this post on Instagram

 
It's a no brainer that dance videos do well as reels. All you need is a squad as big and well-synced as this one to pull off an energy-packed dance performance, and you're sure to make it to the explore section.
 

 

View this post on Instagram

 
Even better, if you get some props handy and plan a groovy flash mob with your friends for your bridal entry or Sangeet!
3. Take loads of twirling videos and stitch them with trending IG music
 

 

View this post on Instagram

 
When you have all good outfit, stunning makeup and striking jewellery in your kitty, don't forget to make the best out of it. Twirl away in your bridal glory, take as many getting ready shots as possible and weave them together with some trending music on Instagram. It's a surefire winner.
4. Get DIY-ed / personalised elements into the picture
 

 

View this post on Instagram

 
If you've got enough time to put your creative fluids on the table and DIY some of your wedding elements at home, say your haldi decor, mehendi outfit, wedding invites or favours, don't forget to take enough pictures and videos of the process. Real bride Nidhi DIY-ed her bridal chaadar with personalised promises to self and shared the BTS snippets of the same in a reel, and it got all the attention it deserved! 
 

 

View this post on Instagram

 
Similarly, Real Bride Suvanya managed to hit a nerve when she reeled the story behind her personalised veil. She got a part of her father's letter embroidered to it. 
5. Heartfelt dedications over everything else
 

 

View this post on Instagram

 
Here's another fool-proof way to get your wedding the desired eyeballs! Nothing works like a charmer than a hearty dedication for your favorite people. One, it's relatable. Two, it evokes emotions. Three, it's super easy to curate. 
6. Plan a filmy Bridal Entry
 

 

View this post on Instagram

 
Take cues from this bride who not only made a full Bollywood-style entry on her engagement day, but also got lauded by the netizens in huge numbers for taking the unconventional route.
7. Details make the loudest noise, here's proof!
 

 

View this post on Instagram

 
Invest in an ogle-worthy bridal outfit like this trailing gown, and it'll help you command all the attention. Sometimes, it's this simple!
8. Keep it candid & raw
 

 

View this post on Instagram

 
Who better than influencer bride Niki Mehra showed us how to win hearts (and eyeballs) by keeping things raw and unfiltered, when it comes to your wedding. She made for one hell of a bride, who enjoyed every little and big moment of her wedding, and most importantly had each of it reeled to perfection. Don't miss out on the supportive text she added along with it!
9. Take on a challenge
 

 

View this post on Instagram

 
If you're someone who is too active on Instagram, you would have chanced upon more than 10 reels on "The Day I Said Yes To The Dress Vs Your Dress On Your Big Day" challenge. It is definitely one of the few challenges that saw maximum participation from Indian brides (and also one that garnered maximum reach).
10. Hop on the relatable trend wagon
 

 

View this post on Instagram

 
Anything that is relatable has the potential to go viral! Here's how Real Bride Jully smartly made a case on the struggles of fitting a lehenga into a car, and got brides pouring in numbers and reminiscing their vidaai moments in her comment section.
 

 

View this post on Instagram

 
Oh, and this bride who swore by the 'food over everything else' mantra and reeled for every foodie bride out there.
Got more pointers to add to the list? Don't forget to tell us in the comment section!