40 Sherwani Styles That Were Perfection
BY Twinkle | 20 Aug, 2019 | 2015 views | 5 min read
Indian weddings are a melting pot of cultures, traditions, and rituals that make each ceremony look special and unique. Various ceremonies, numerous dinners, and parties happen throughout the week. Thus, every bride and groom need a large selection of shopping to be done.
So whether it is the brides who look ethereal in their lehengas ranging from pastel tones to traditional reds, grooms look equally dapper in their sherwanis. A groom's sherwani enhances his entire groom look and from the perfect color options to the perfect style, everything matters. From indo-western to classic styles, there has been a lot of innovation in Indian sherwanis. If you are a groom who can't decide what sherwani to pick for your big day, here are 40 styles that we loved and are an absolute inspiration: 
White and gold, this classic combination is absolute perfection and a fail-safe! Love how this groom opted for  contrasting green jewelry.  It's an absolute yay for this one.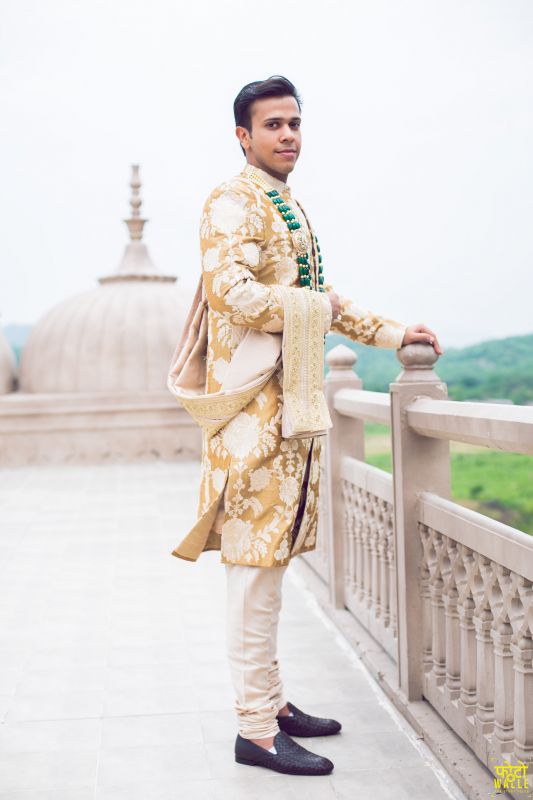 Image via Fotowalle - The Story Folks★ 4.9
Modern is the way to go! This jacket sherwani is a unique style that we loved. Even the color combination is fresh and looks royal. Don't you agree?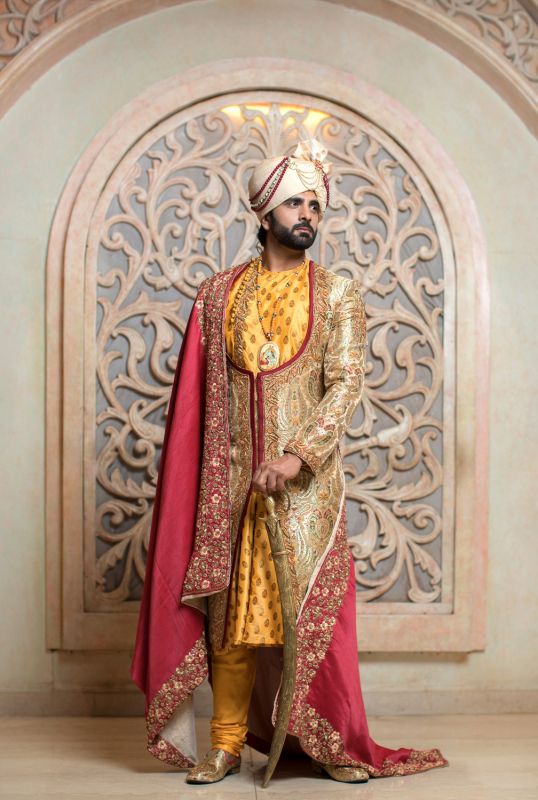 Image via Sachdeva Shahnawaab★ 5
If you are too picky about your wedding sherwani and don't want too much embroidery, then this is your perfect pick. A layered Indian sherwani with a twist of a brocade jacket looks extremely royal and smart.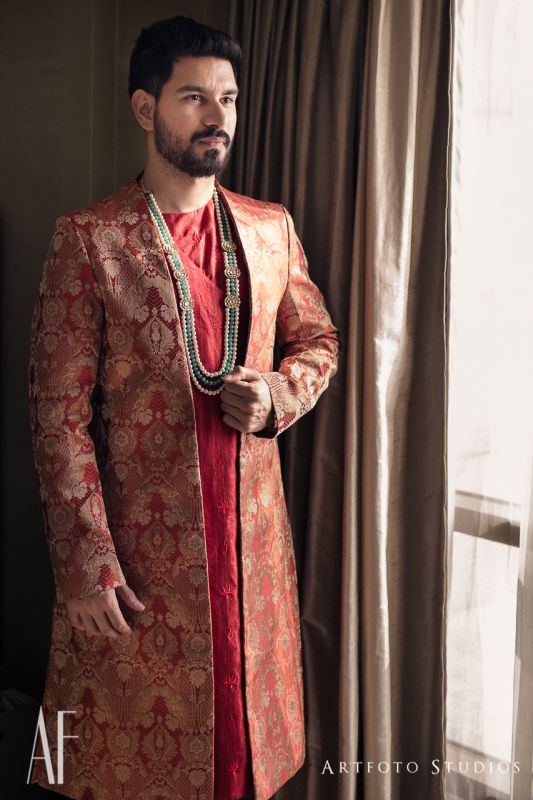 Image via Artfoto Studios★ 5
Royal, rich and subtle - this sherwani style is completely ethnic and we love how it has been paired with a kanjeevaram dupatta!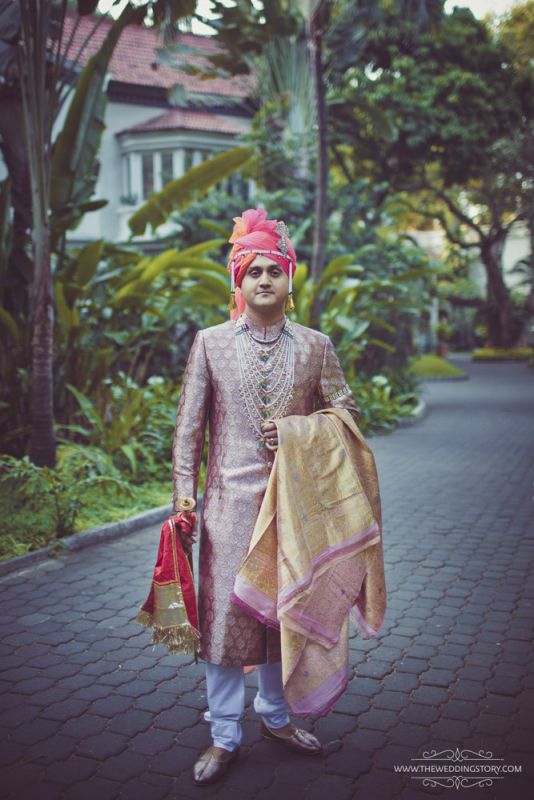 Image via The Wedding Story★ 4.8
Threadwork sherwani for a regal touch. It is subtle and looks extremely classy! And pastel shades always have our heart.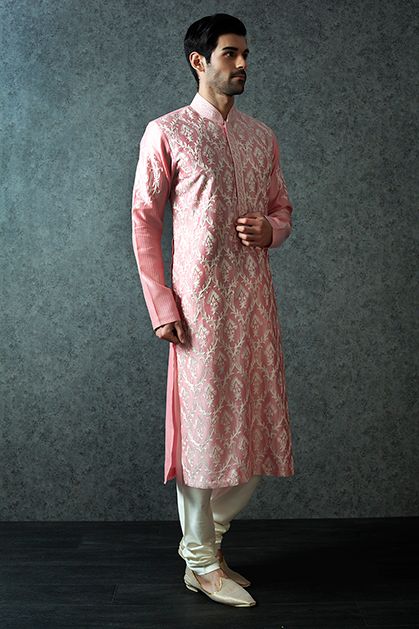 Image via Benzer for Men★ 4.8
Wish to highlight your strongest features? Then this Angrakha-cowl pant style is a great choice. It is stylish and looks dapper, just how you would want to look on your wedding day!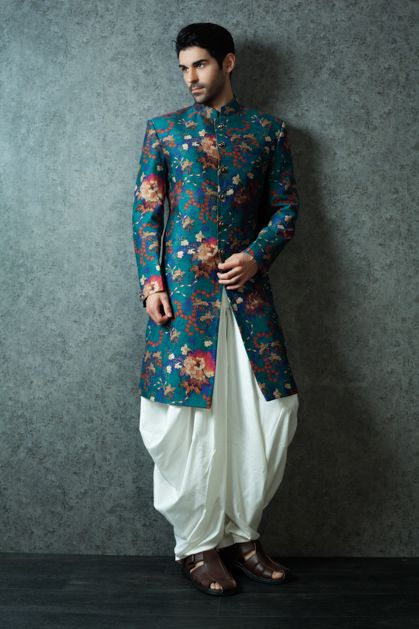 Image via Benzer for Men★ 4.8
Traditional wedding sherwani with a touch of contemporary, this sherwani is a great choice to look smart on your wedding day!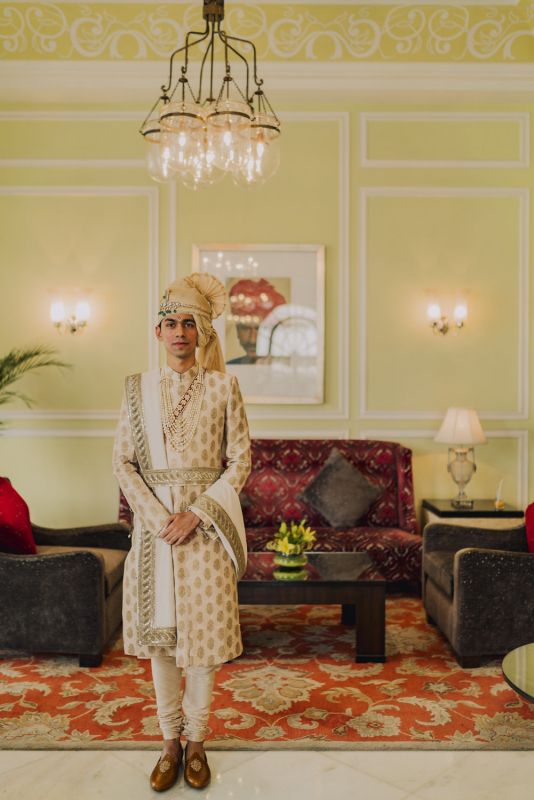 Image via Ministry Of Memories★ 5
The printed wedding sherwani is a perfect blend of traditional and modern. The art-work and color are quite refreshing that will make heads turn on your wedding day.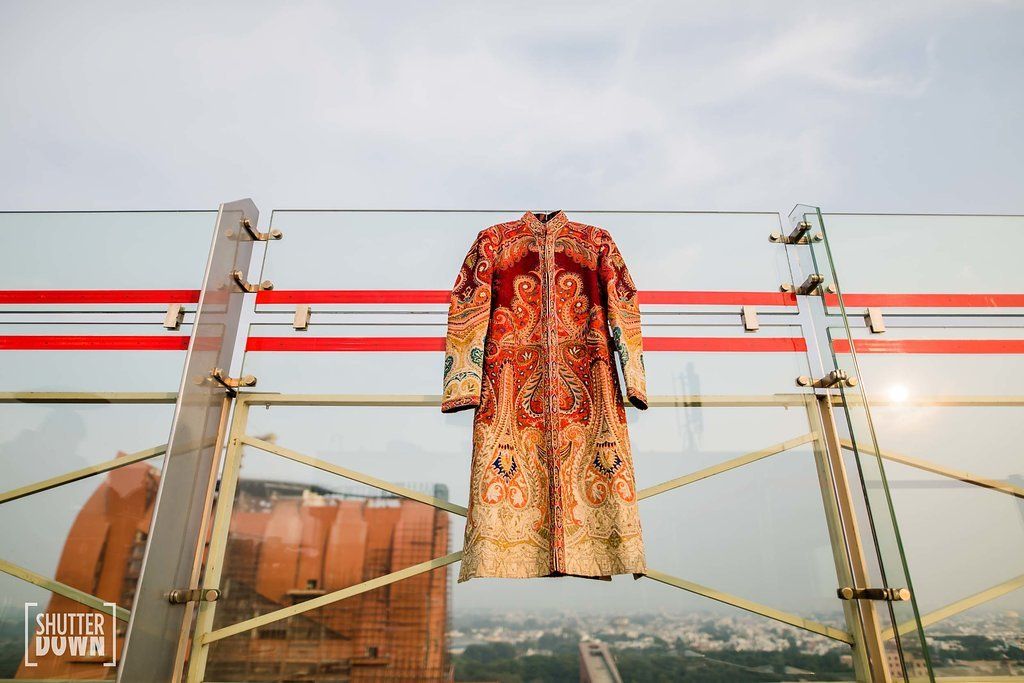 Image via Shutterdown - Lakshya Chawla★ 4.9
If you're having a royal destination wedding and need a vibrant color that stands out, here's a perfect sherwani design.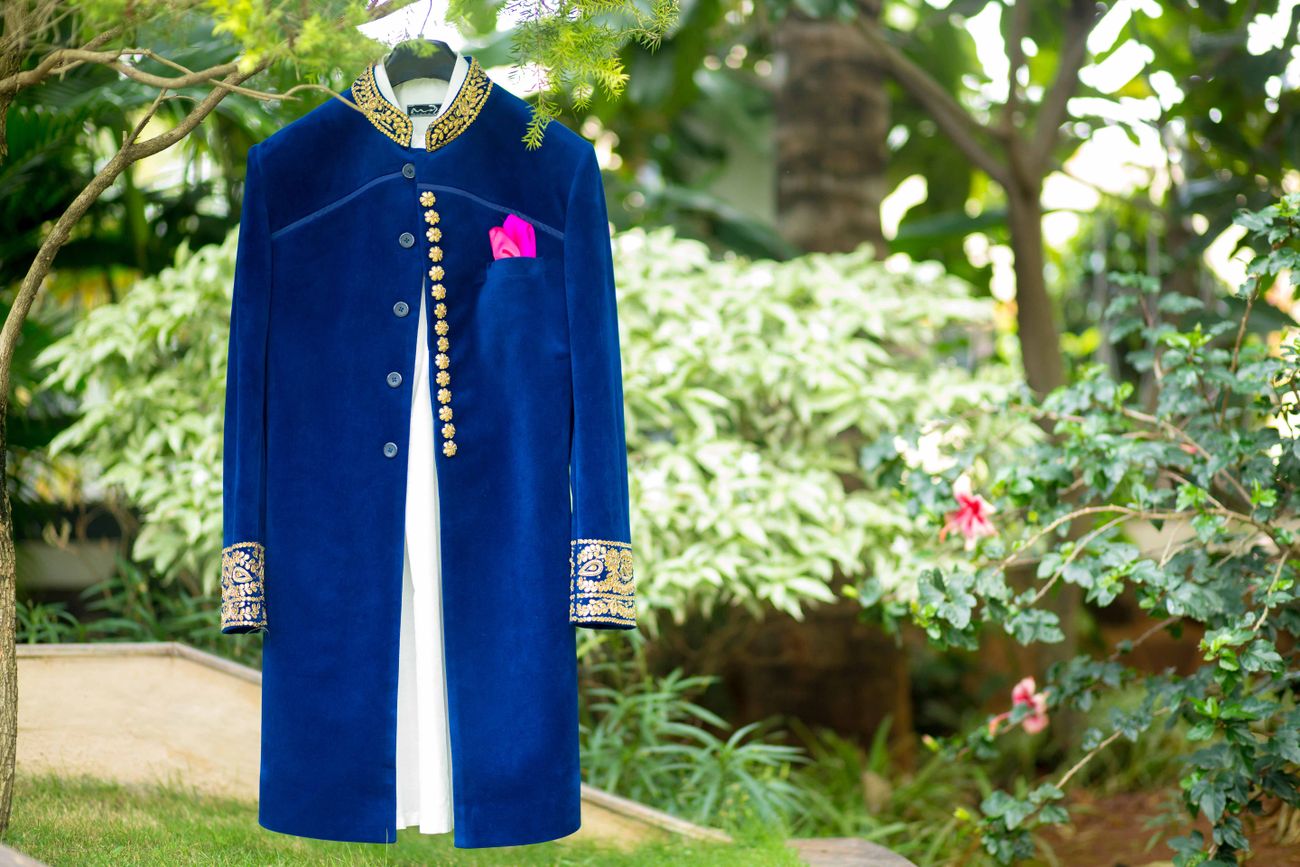 Image via Click My Dreams★ 4.4
You thought only Ranveer Singh could pull off a Manarkali? Look at this sultan slaying it in his wedding sherwani. It is trendy, refreshing and enchanting. What do you think?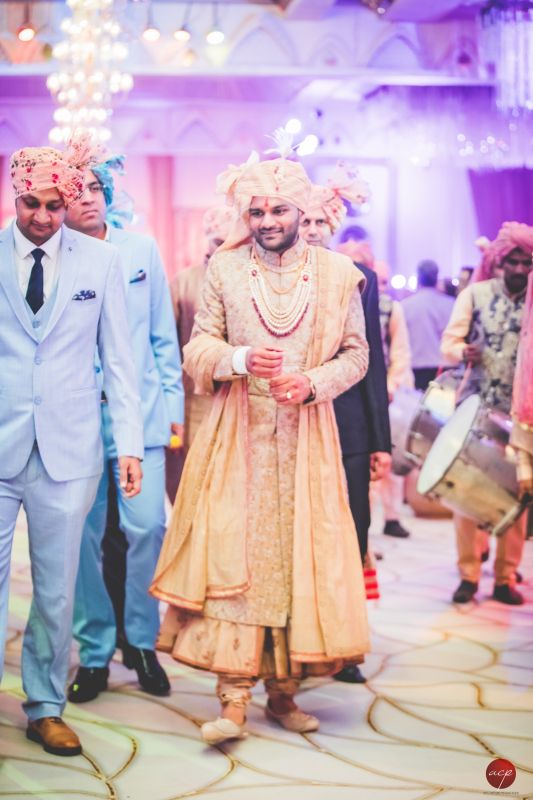 Image via Artcapture Productions★ 4.5
This asymmetric patiala salwar sherwani design is versatile and unique. It can be worn for any of the wedding functions. Get ready to look dapper when you head out wearing this sherwani.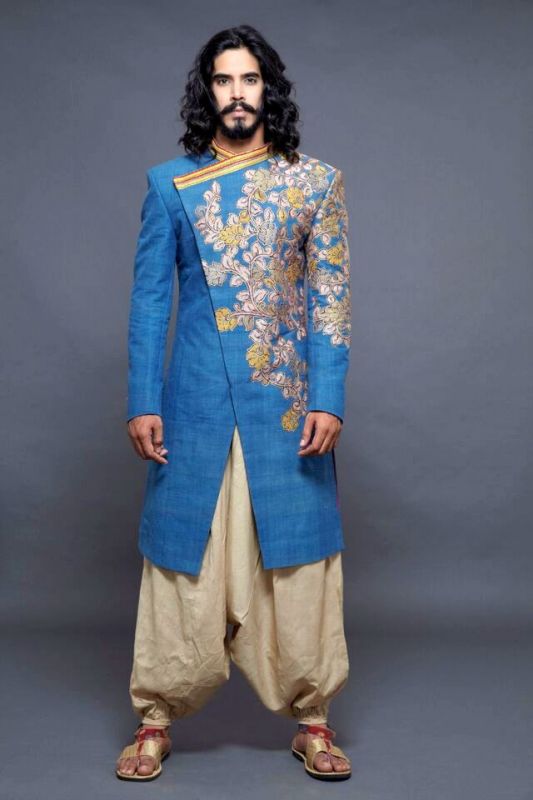 Image via Sagar Tenali★ 4.9
Here's another Indian sherwani design that's perfect for a formal wedding function. It is subtle, with minimalistic embroidery on the sleeves and beige color with a churidar for the bottom that gives it a royal finish. 
PS - Check out how he's wearing sneakers to complement his look. You can join the sneaker bandwagon, too.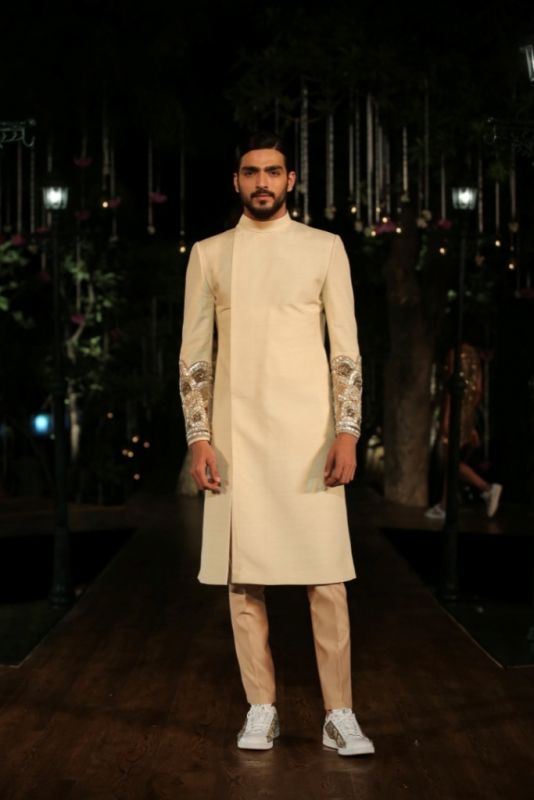 Image via Divani Delhi
Would you dare to wear this quintessential sherwani? The hemmed dhoti and sneakers are adding drama to the whole outfit and will definitely have you win the title of the most good-looking groom of the year!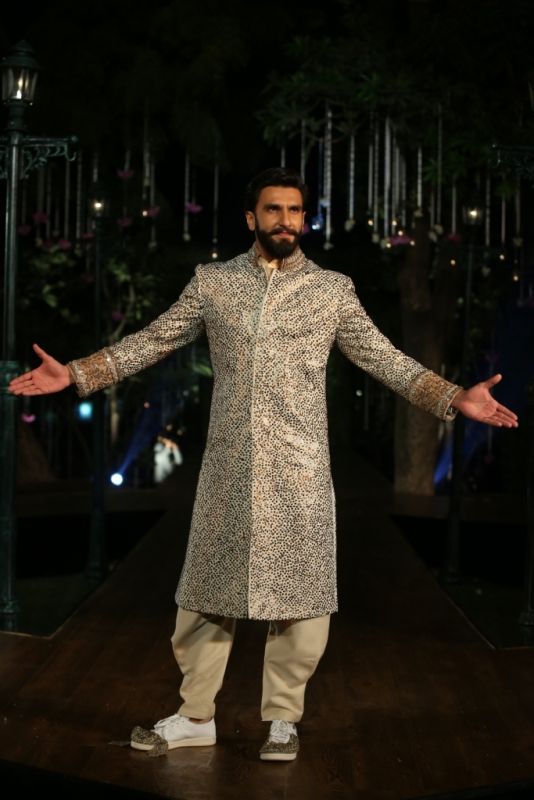 Image via Divani Delhi
If you are getting married during summers, pastel shade sherwanis are something you should totally go for!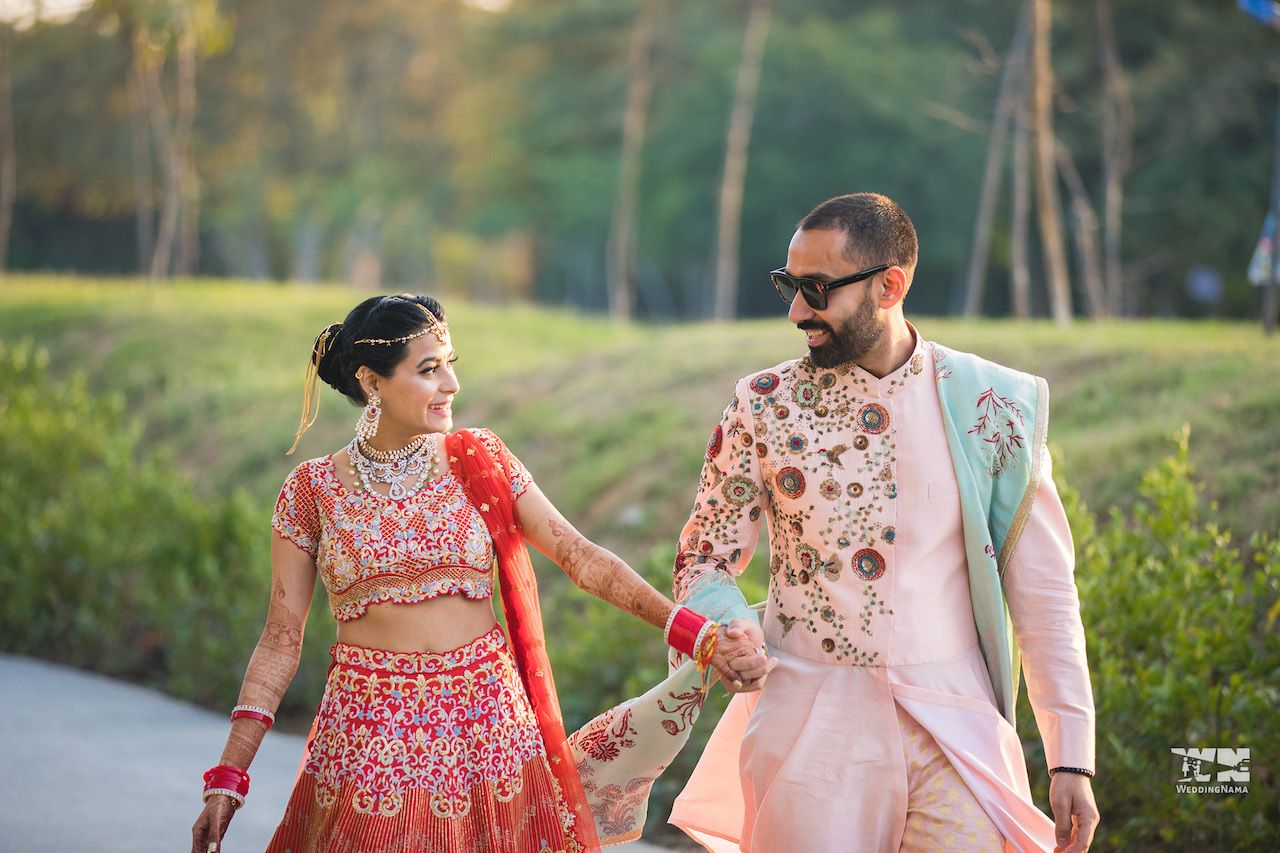 Image via WeddingNama★ 5
Are you a groom-to-be who loves black and can't go for another color on your wedding day? We have got you covered! This black sherwani design with a touch of maroon is a perfect pick!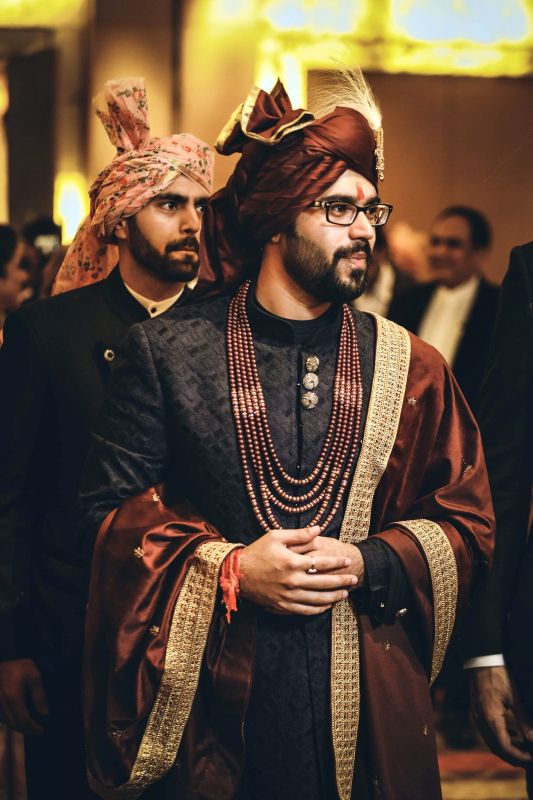 Image via Jatin Malik Couture★ 5
An understated sherwani design that we are in awe of! It's a pastel on pastel - a completely refreshing sherwani design. For your wedding, we highly recommend you to go for a sherwani with a contrast koti to give you a dapper look.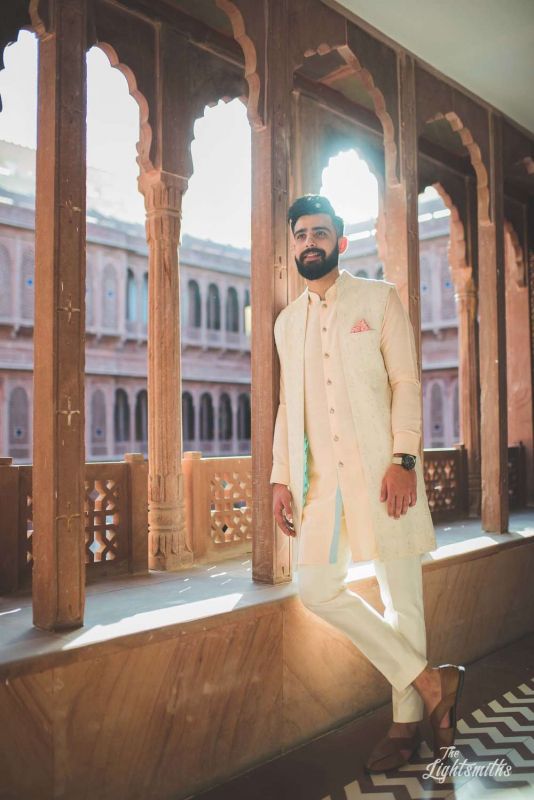 Image via The Lightsmiths
If you like detailing and embroidery, you can go for an embellished sherwani. Add some bling to your wedding outfit with a heavily-embroidered design. This is a great pick for a midnight wedding function.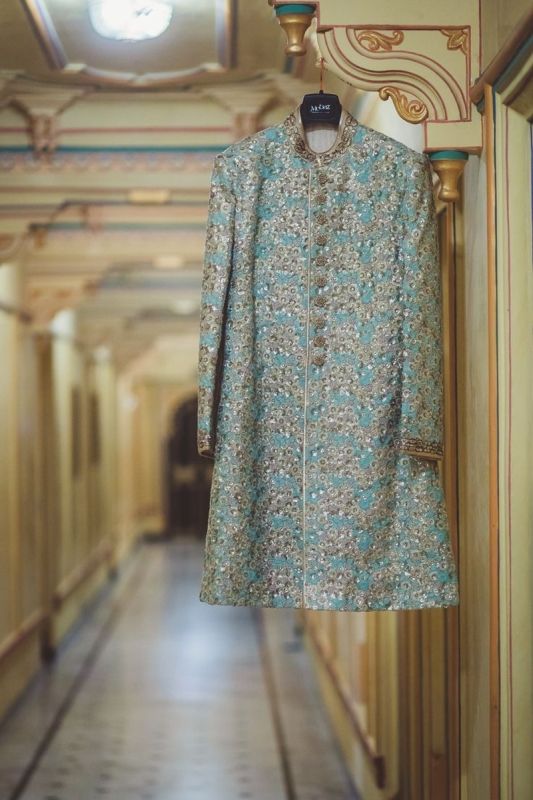 Image via Kp Events & Entertainment★ 5
Sherwanis don't have to always be boring and ethnic! There are various options that are now available with a modern twist. Check out this sherwani design that replaces the churidar or a dhoti and has straight pants, instead. Don't miss out the brogues worn for the footwear. It indeed looks classy, what say?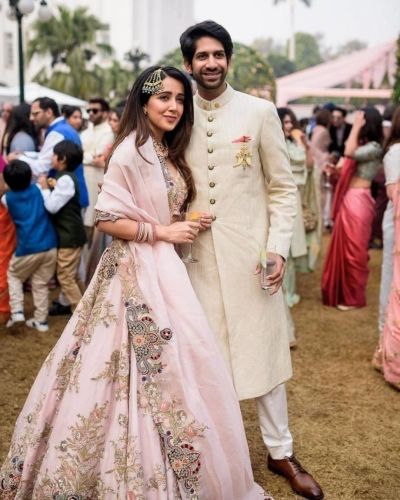 Image via Sanjana Batra 
Floral prints are in vogue and we can't deny! Stylish and classic, these floral sherwani designs are our personal favs.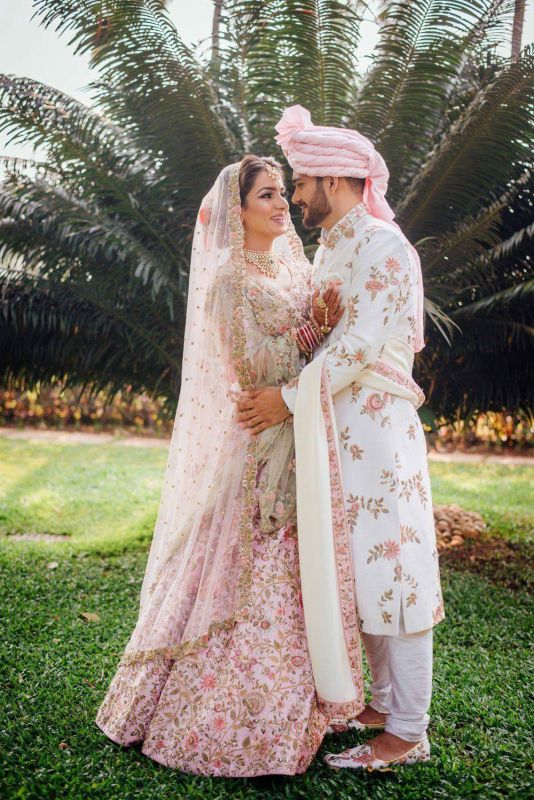 Image via Gangore Bridal Studio★ 4.2
If elegant and posh is what your personality exudes, this pure classic white sherwani is what you will love! Pick this sherwani and opt for contrast shoes for a clever finish.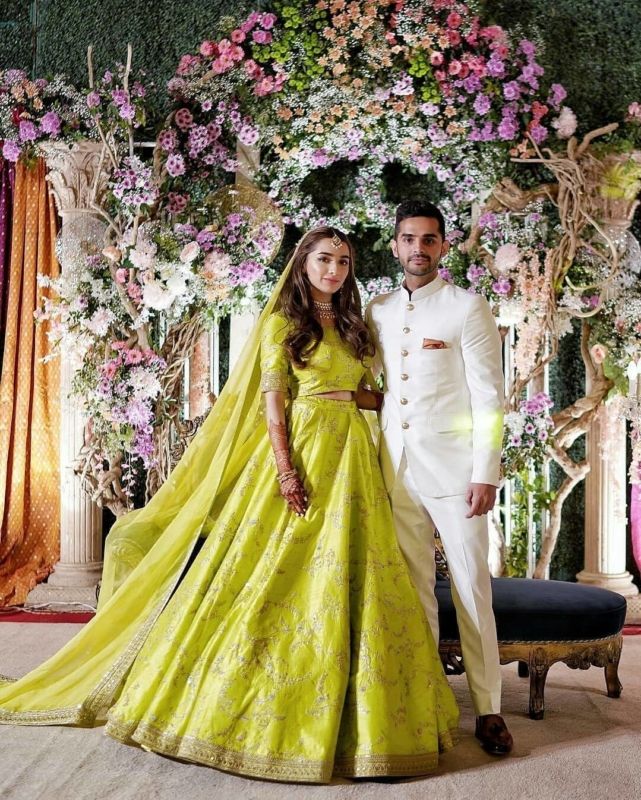 Image via AJ Studio