5 Things we learnt from Band Baaja Bride !
BY The WMG Bride | 16 Apr, 2014 | 3095 views | 3 min read
I don't know about you, but watching
Band Baaja Bride
 Season 4 on NDTV is pretty much part of the job requirement at Wed Me Good . Hey tough job, but someones got to do it  ;) ! This season at BBB - we learnt 5 important things from the brides (and grooms) to incorporate into your own wedding.
#1. That Peach & Mint is the most delicious combination ever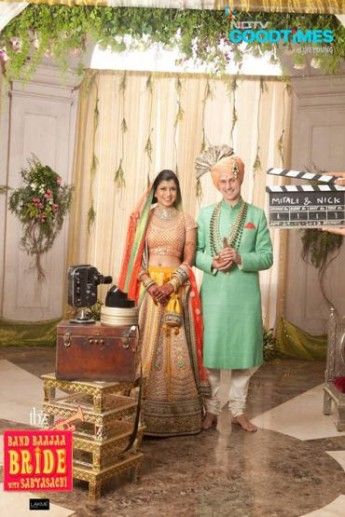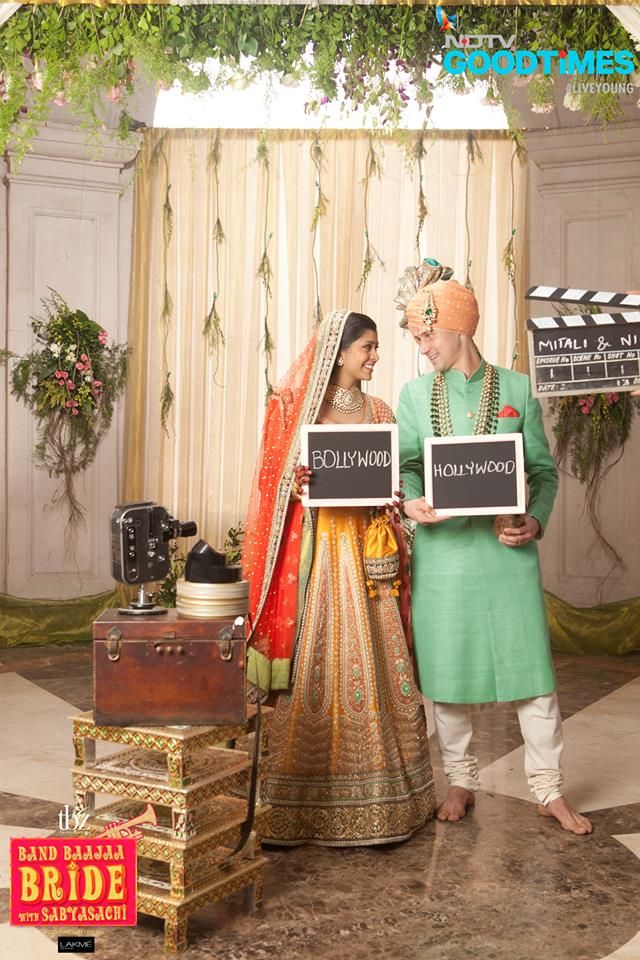 That mint sherwani is just stunning- specially next to the peach outfit of the bride . You know how we always fret and fume over color-coordinating with the groom. Well Sabya taught us you don't need to color-coordinate, just pick two contrasting colors that work well together. Pure love this one.
#2. That the Borla (Rajasthani Maang Tikka) is the hottest thing since the jhoomar to hit Indian jewellery trends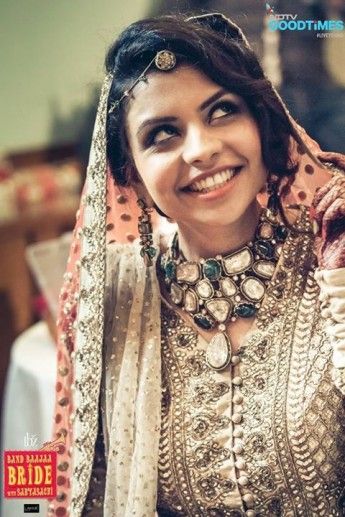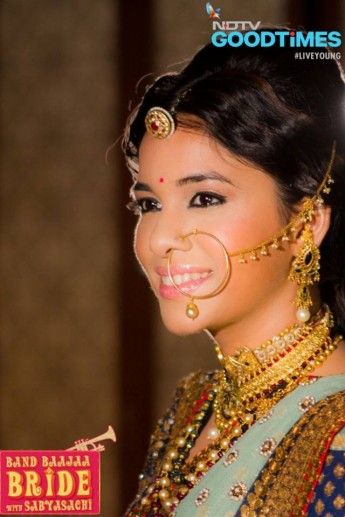 2013 was undoubtedly the year of the jhoomar for Indian Brides. 2014 however seems to be the year of the Rajasthani Maang tikka. This is basically like a maang tikka with a jhumki -like round structure attached in the end. Way cute !
#3. That One dupatta just doesn't cut it anymore.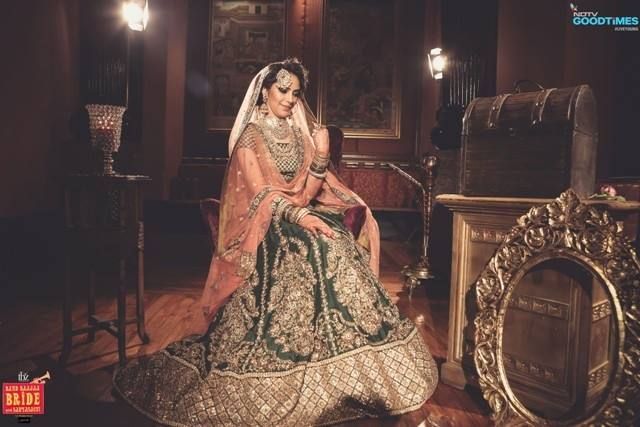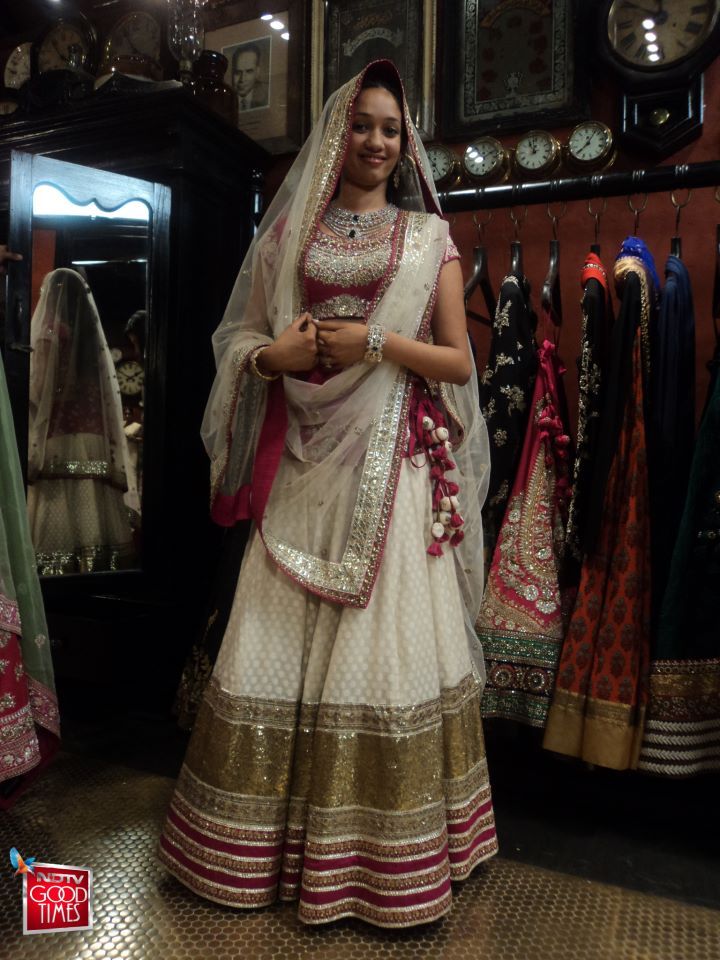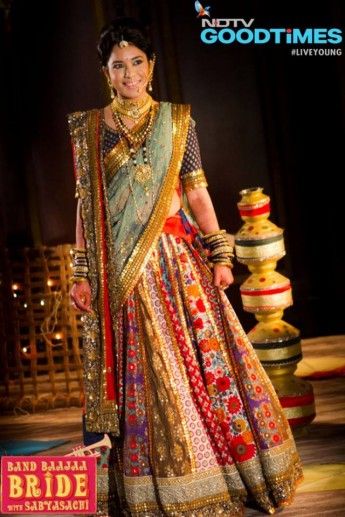 We have always been fans of the double dupatta trend (hey I wore two dupattas on my wedding) but Band Baaja Bride showed us there are a zillion ways to wear the two dupattas . here are two of my favourite styles. Comment below and tell us if you would like an article on Dupatta draping styles.
#4. That the messy bun is the new age hairstyle for the Indian bride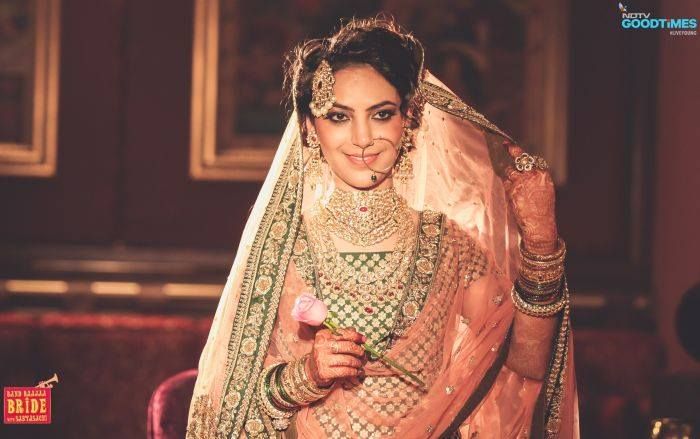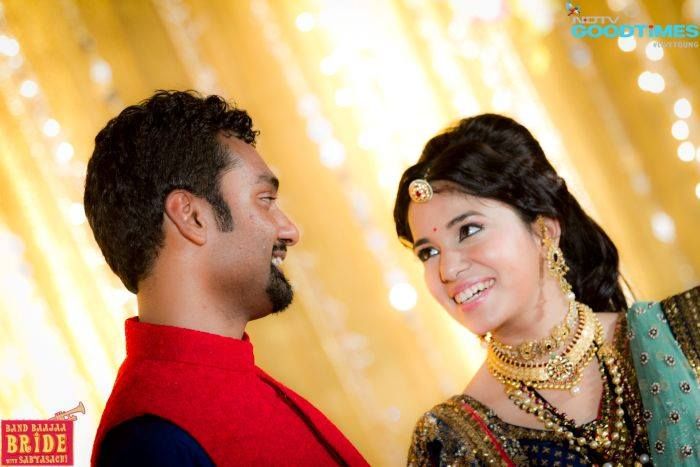 Photography by Dream teamer Photosynthesis by Aditi
Severe top knots are passe,  its the messy, soft low buns that modern Indian brides are sporting ! I personally love this- have seen enough of those high top knots and buns that look like they will suck the life out of your head. It's also interesting to note the different kind of hairstyles given to different face shapes.
#5. That even if your outfit is all peach and gold, your jewellery could be a contrast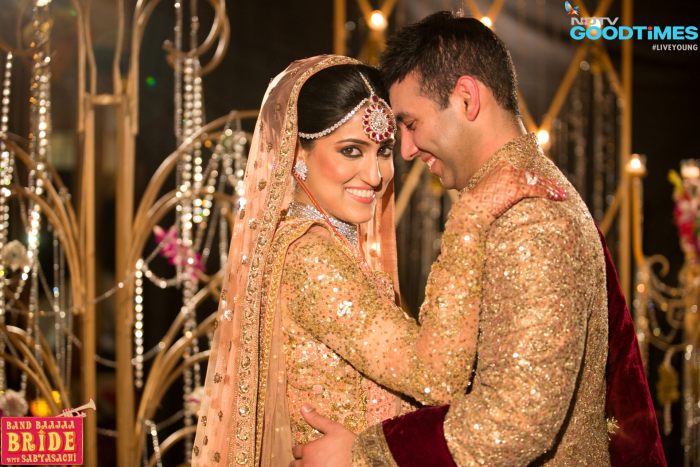 Photography by our Dream teamer Avantika Meattle . You are going to be seeing a bit more of this bride on WMG;)
We would have never picked out a diamond and ruby set to go with this lovely peach and gold Sabya creation. But he did, and the rubies matched with the stole the guy is wearing and overall the entire look just came together. So all you brides who overthink the matchy-matchy jewellery trend- relax. Sometimes the most unusual combinations work together!
Also read a post on blogger Post card Brides blog about what she learnt from band Baaja Bride