7 Mistakes We're Seeing A Lot Of Brides Make While Selecting Their Lehenga!
BY Apoorva | 24 May, 2017 | 139507 views | 4 min read
We understand the excitement of shopping for your bridal lehenga (finally!) You can't wait to go out and try the 14567th design just to have that "This is it" moment. You know your pantone color shade, you have an entire folder on your phone with WMG reference pics (Umm yes, we know your dirty little secret) and you are ready to drop some cash. Ok then, make sure you avoid these mistakes ladies.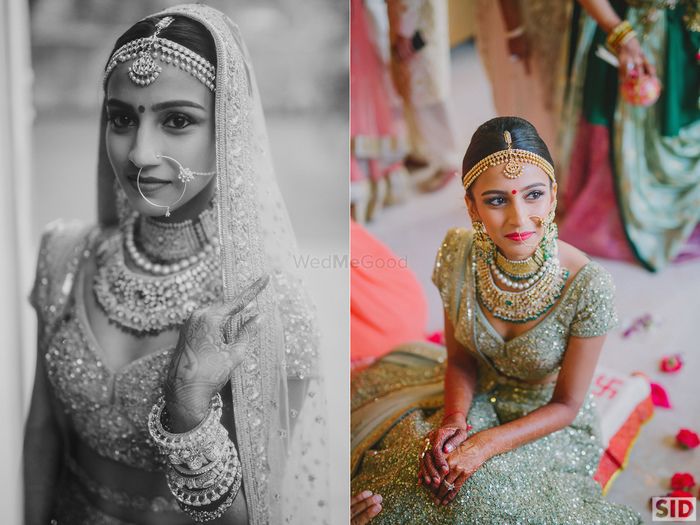 Image via House On The Clouds★ 4.7
Not Choosing Jewellery First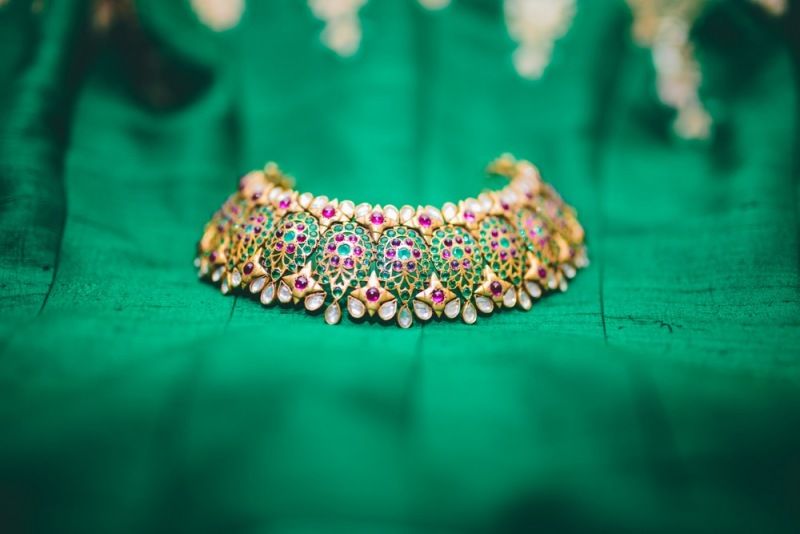 Image via Chayanika & Aditya's Real Wedding
In the arm wrestling match between jewellery and lehenga, jewellery wins. It's one of your biggest investments so you should pick your jewellery first and then co-ordinate your lehenga accordingly! What if its a low neck and you have a choker, sooo much gap. What if it's a high-neck and you selected a thin-ish chain? 
Not Checking Your Décor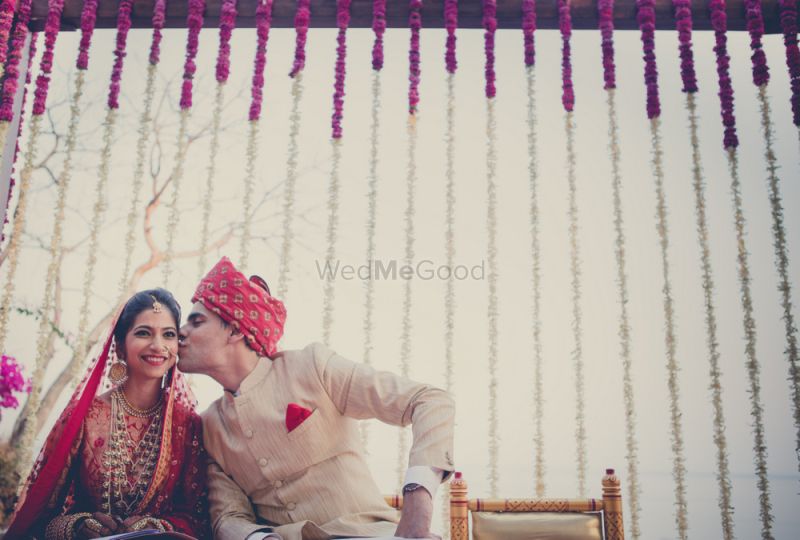 Image via Vihal & Rajiv's Real Wedding. She chose her lehenga perfectly
Wearing a red lehenga but have red roses in your floral wall at the Reception? You'll end up merging with the décor! Make sure you pop against the décor and not vice versa. Think light pink against a red lehenga or even ivory against a yellow saree. After all you are the bride, you should be the shining star!
Not Giving The Dupatta Attention (Specially the inner facing)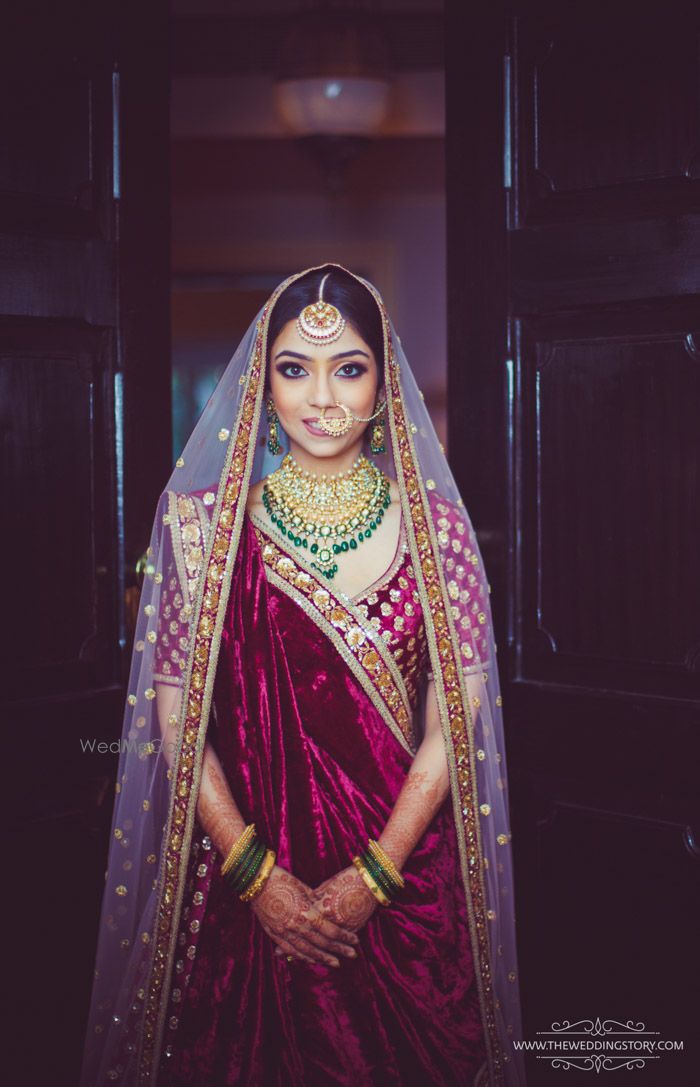 Image via Divya Vithika Wedding Planners★ 5  . This bride chose a beautiful color to be closest to her face.
Dupattas are important because they are the closest thing touching your face. Plus, imagine all those bridal solos, you will have your inner facing of the dupatta visible. Make it a floral print or a bright color- but pay attention to it because that's whats going to make or break a photo. So pay attention to that border that will be touching your face.
Not Thinking About Dupatta Drapes Before Hand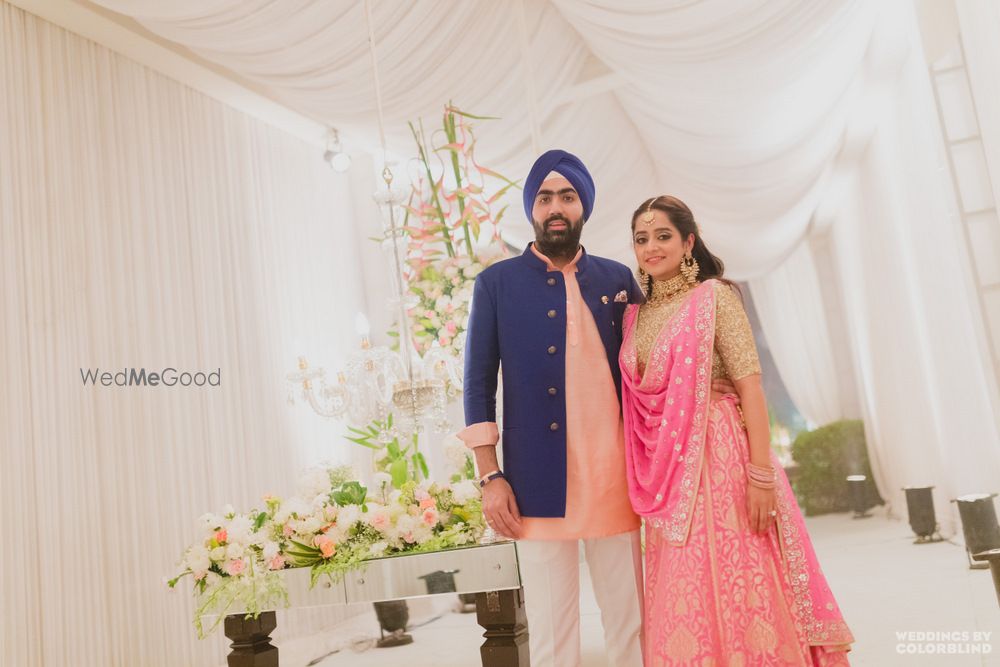 Photo: Colorblind Production★ 5 . Ths bride coordinated her drape with her jewellery perfectly.
Say you got a fabulous necklace for your lehenga on your sangeet, and it sits perfectly with your blouse. But you decided that a certain drape works better for you . That drape may not work with the blouse and jewellery you chose. Maybe you got a patch of embroidery on her shoulder. 
Going for trials & shopping while on your period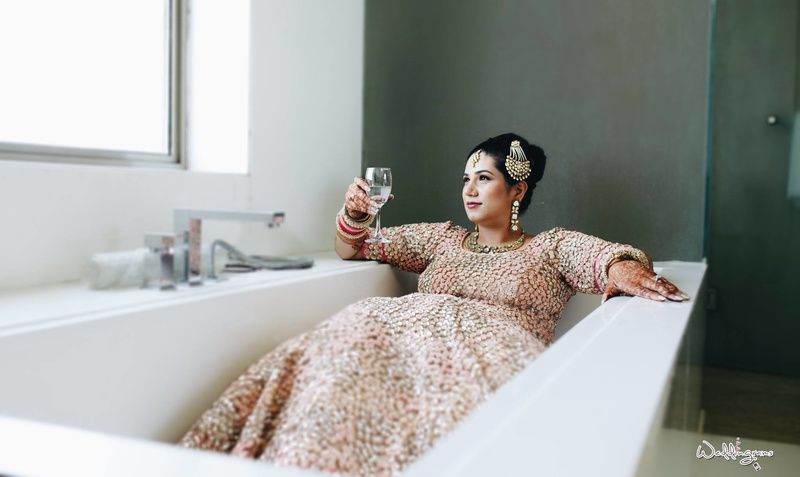 Image via Weddingrams★ 4.8  . 
We give you one more reason to relax on the most dreaded time of the month. Periods can not only give you mood swings – which is a major NO while shopping your once-in-a-lifetime lehenga but also makes you bloat. Bloating makes for haphazard measurements so avoid trials or even shopping for expensive pieces during this time. Sit back with a good chick-flick, a hot water bag and some chocolate!
Not Styling It Up For Each Event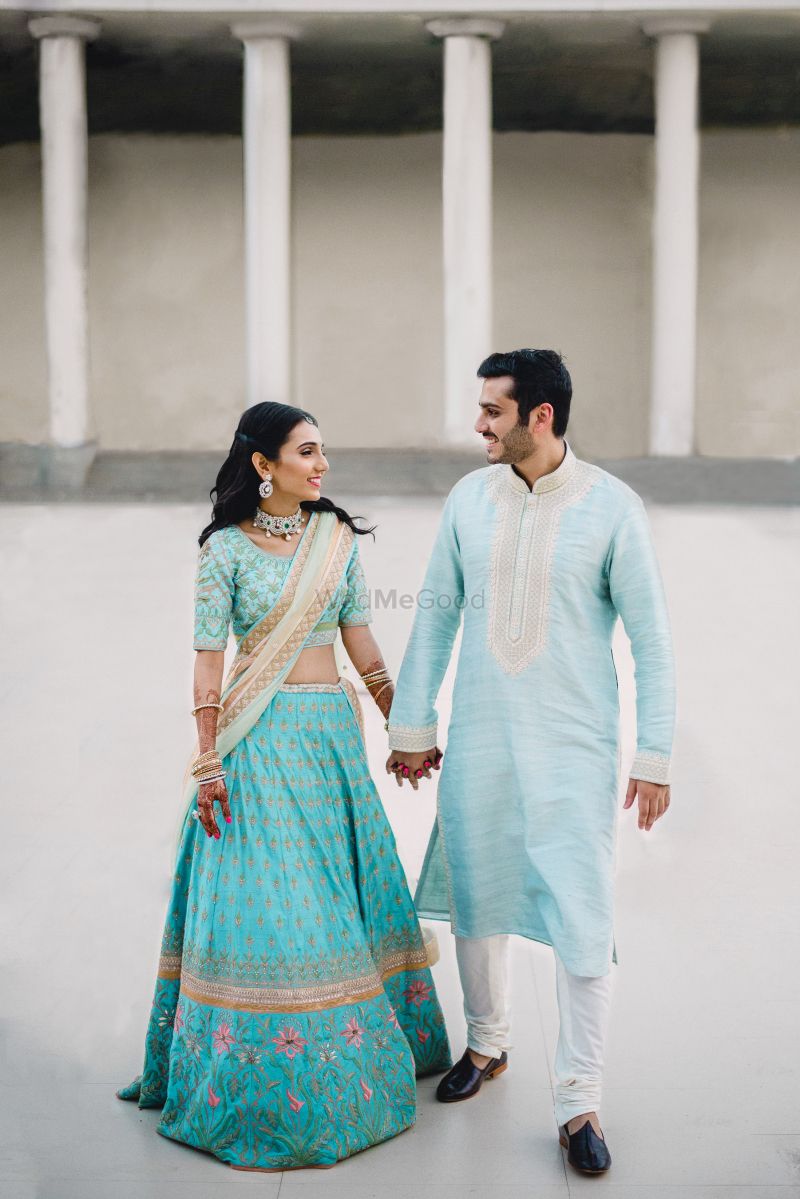 Image via Masoom & Shailin's Engagement
Are you planning to do a big walk down the aisle or does your wedding have a party after the rituals? You might want to consider all these factors before you pick the style and cut of the lehenga. If there is a lot of dancing involved, we would opt for a light yet bright coloured lehenga so that you pop! Light doesn't mean simple – it means opting for textured thread work or even stunning gotapatti over heavy embellishments. I had a cousin who actually reinvented her wedding lehenga for every function afterwards - she wore a palazzo under the blouse for the after-party and wore the blouse and a sari for goodbyes!
Not Taking a Fabric Swatch To Match Accessories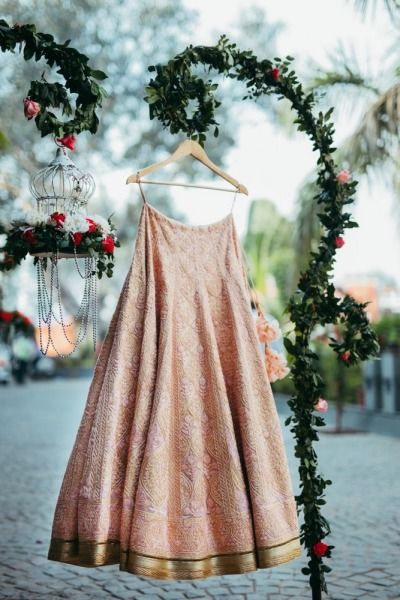 Image via Beginnings For You★ 5
Try and get your lehenga person to give you a fabric swatch of the color your outfit is. You might want to add accessories and layering on it and you wont be able to if you dont have that swatch
Taking an unflattering sleeve length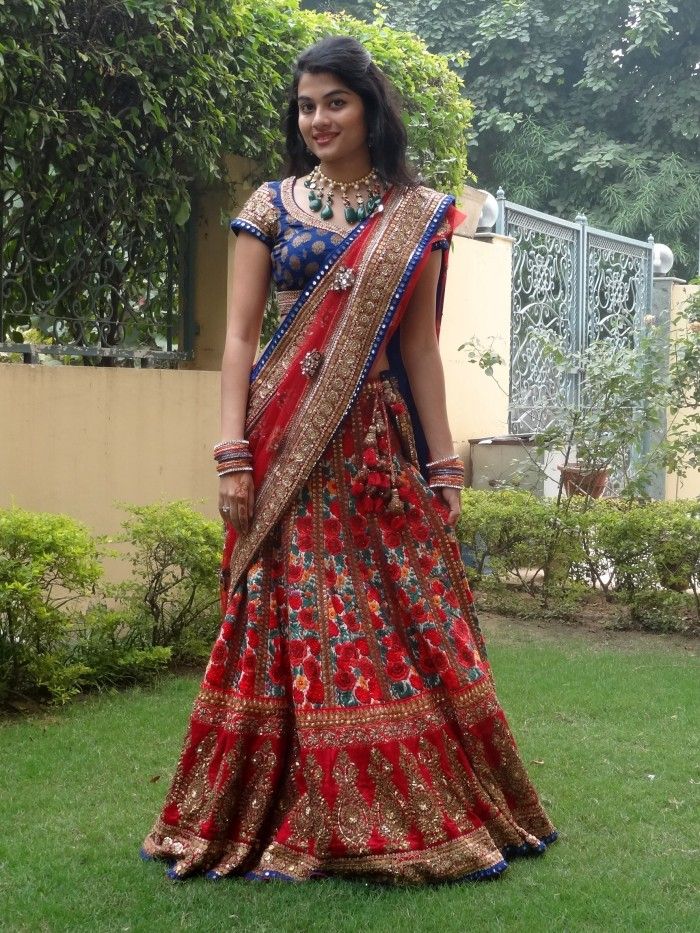 Cap sleeves just don't cut it with a lehenga sometimes - they tend to add bulk. Go for elbow length , full sleeves or do a more modern, completely sleeveless look. Also pay attention to the sleeve fabric
P.S. Make sure that the lehenga is delivered at least 15 days prior to your D-day, no later!