A Delhi Wedding with Pops of Neon: Pia & Rahul
BY The WMG Bride | 22 Apr, 2014 | 4587 views | 2 min read
Things you can do with a Parrot:
1. Make them repeat funny sounds you make 2. Make them pick out tarot cards to tell your future. 3. Use them as inspiration for your mehendi decor  like in this wedding. Im not sure what we love more about this wedding- the neon pink lehenga, the vibrant colorful decor with parrot detailing, the contrast of the yellow jaimalas against the outfits or the big smiles captured on everyones faces. This one is so happy and bright, it's surely going to lift up your work day today ;)
Meet Pia & Rahul
This match was arranged through the brides sister ! Rahul was batchmates with Pias sister, and flew down from Mauritius to meet her once. A month later, he was down on one knee!! Ahem :) So an arranged cum love marriage if you may!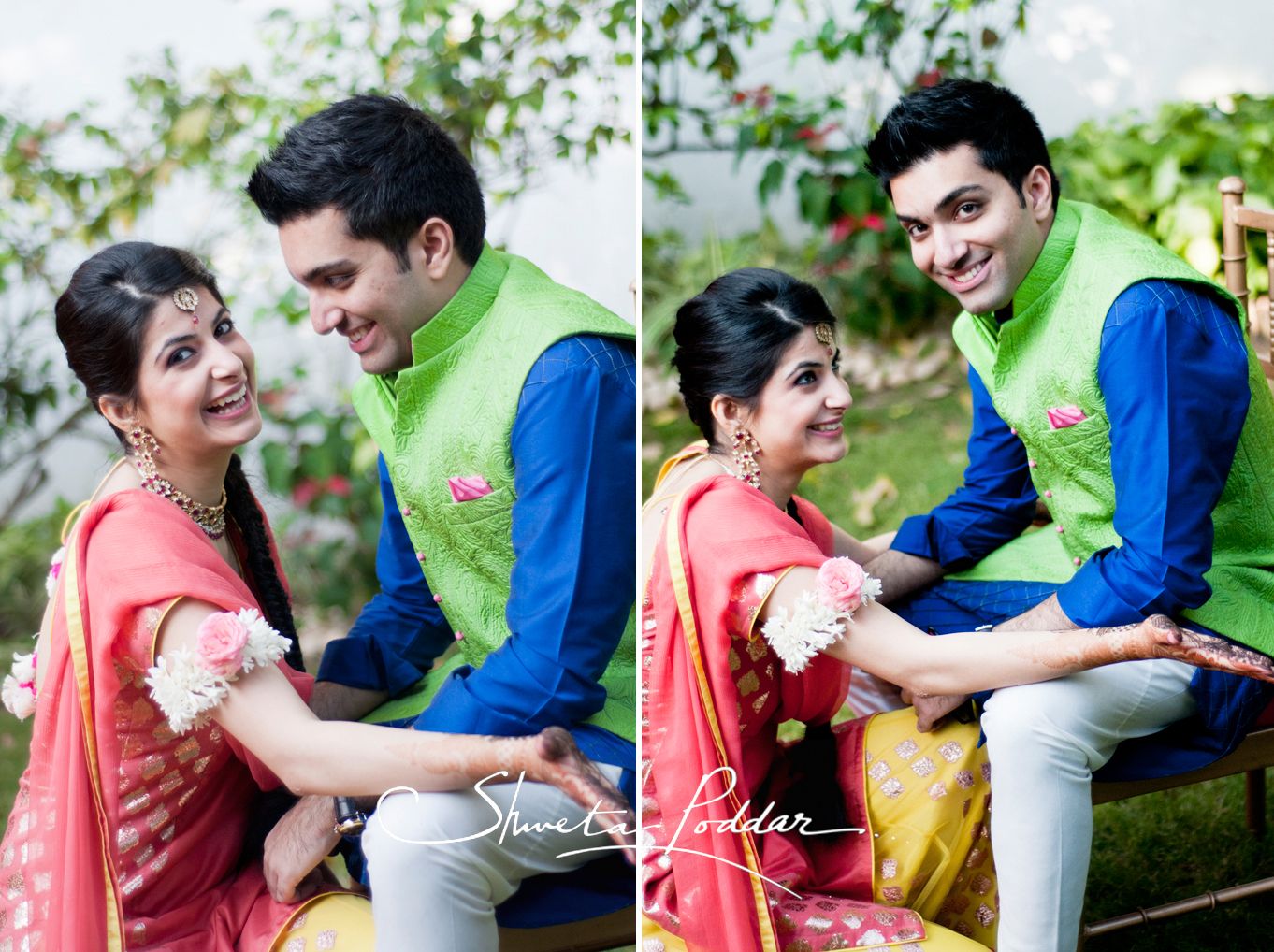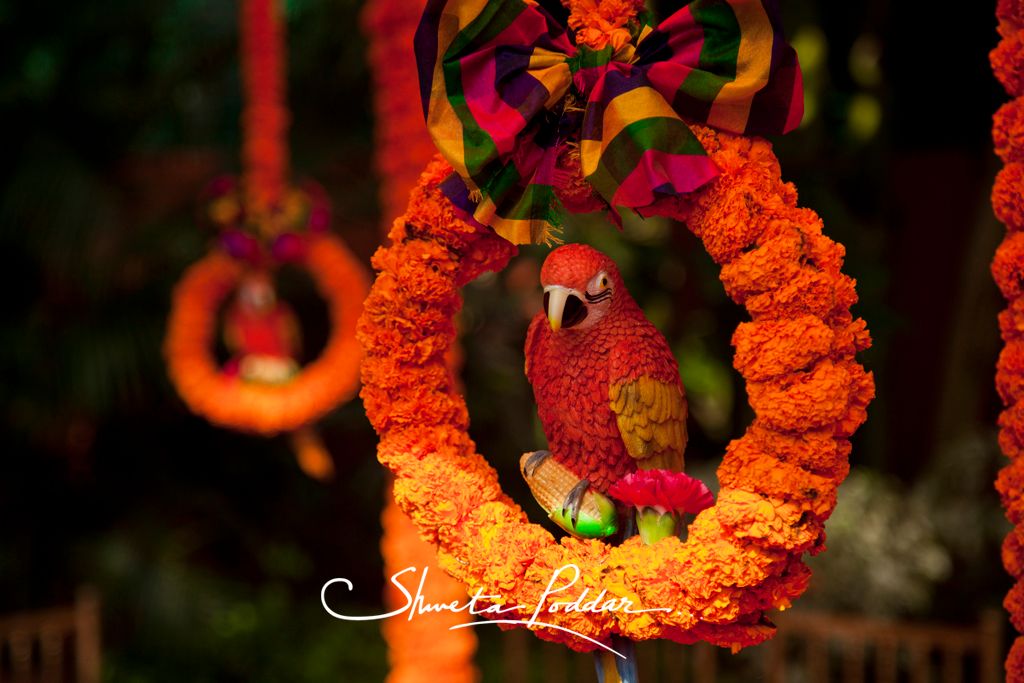 Love the parrot detailing !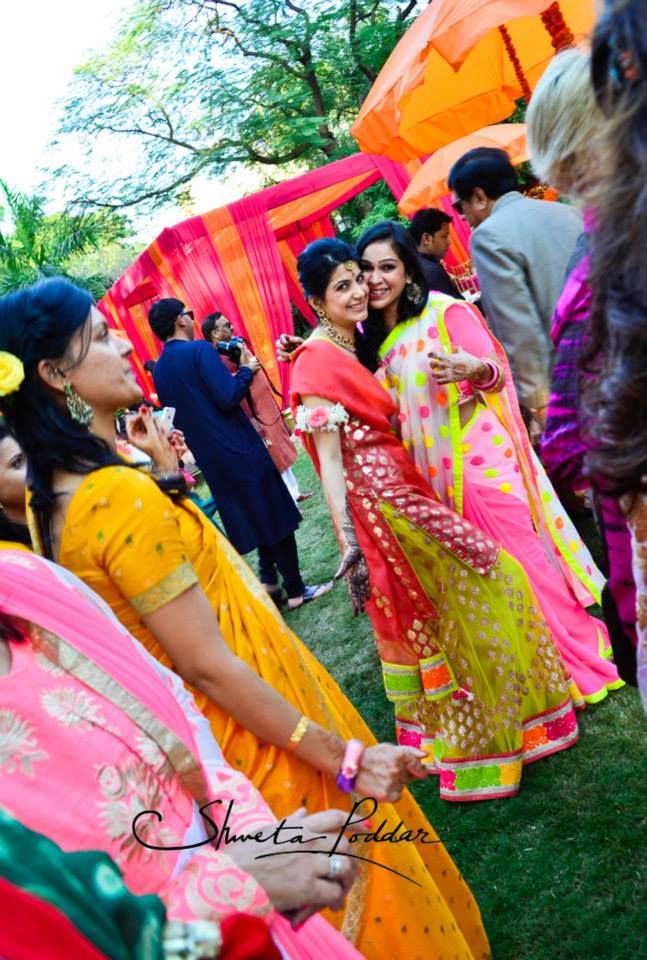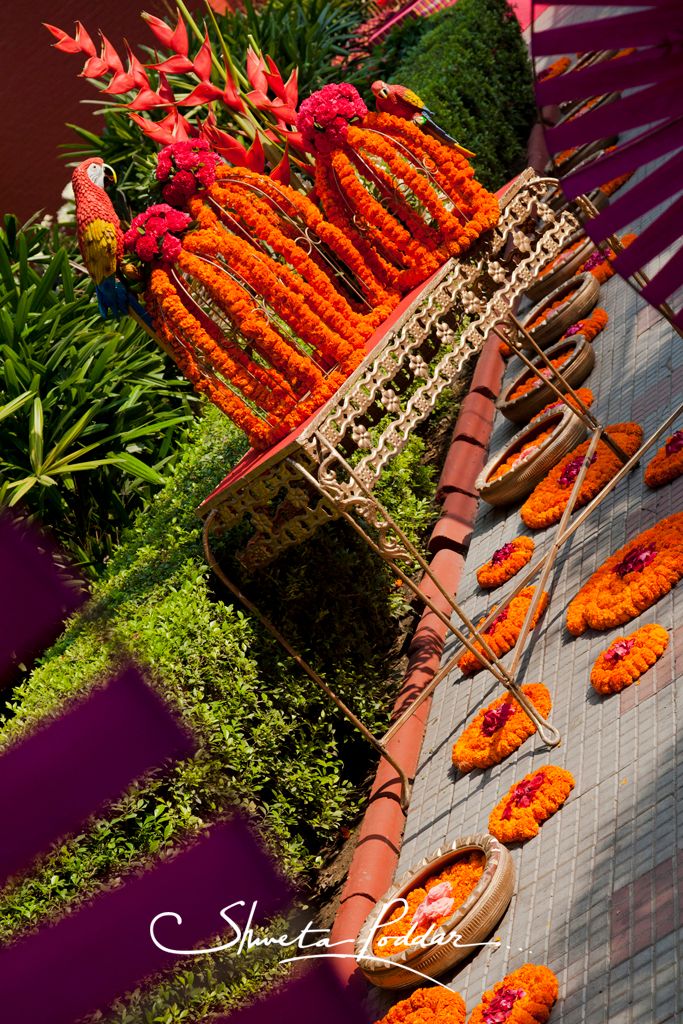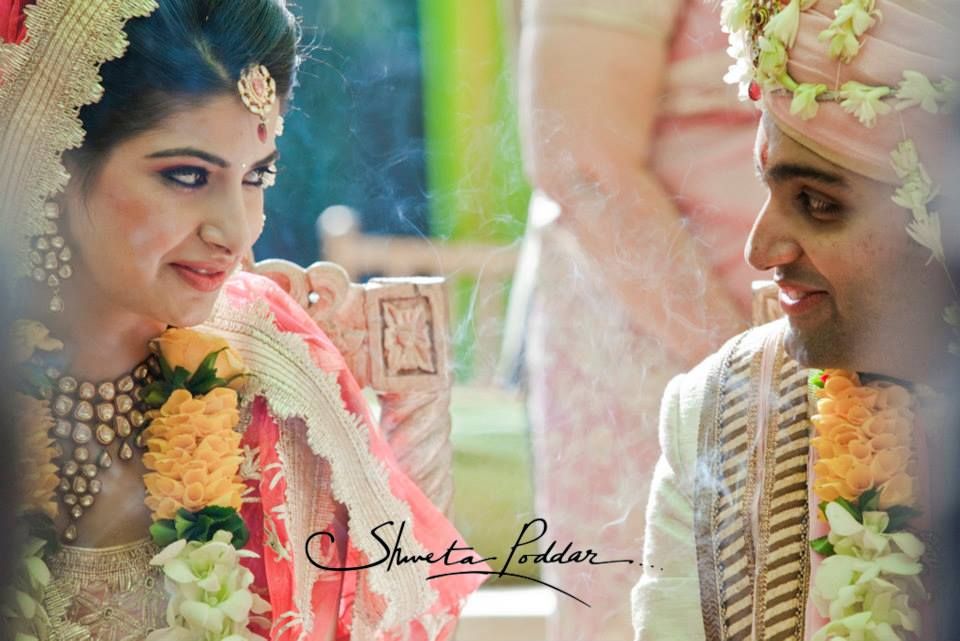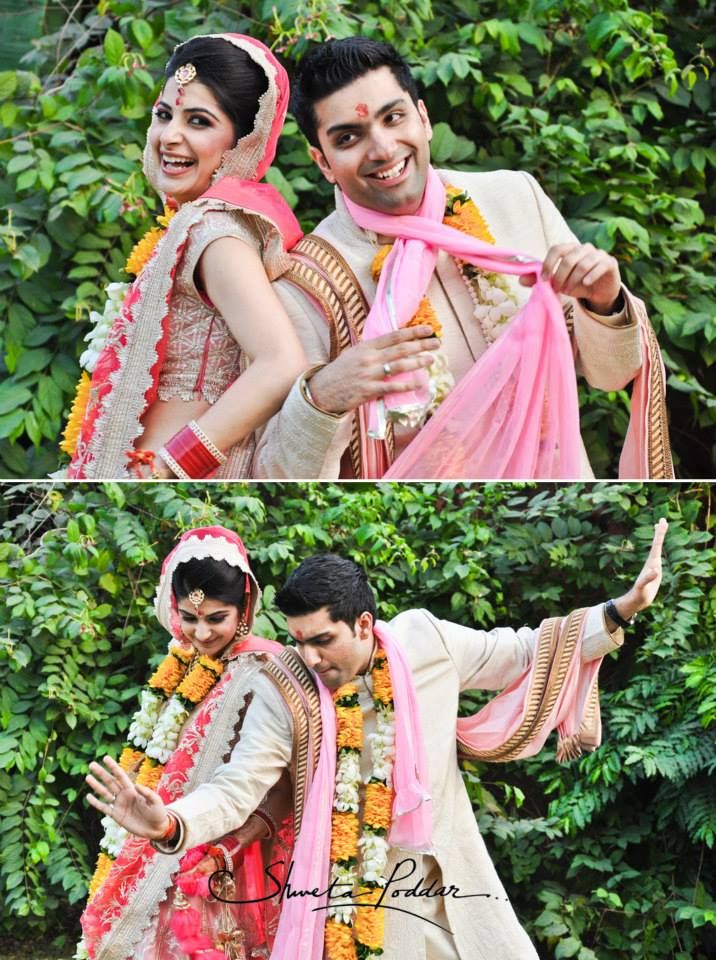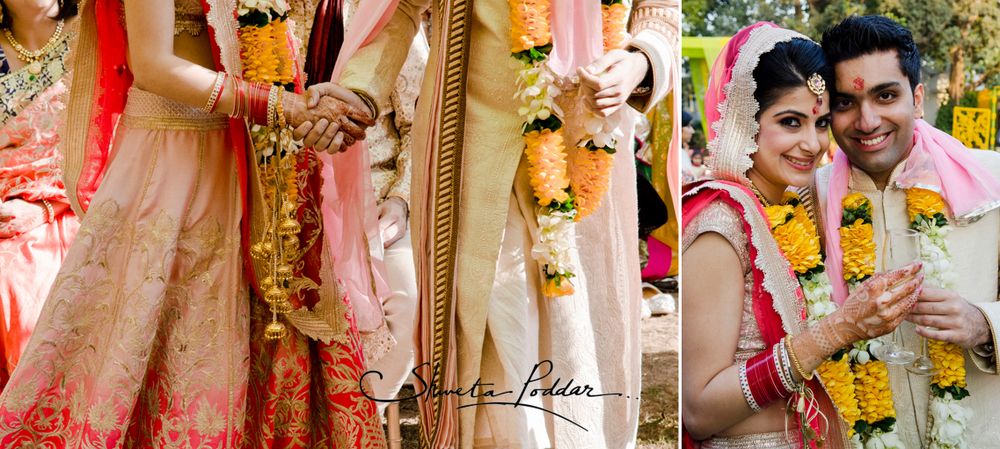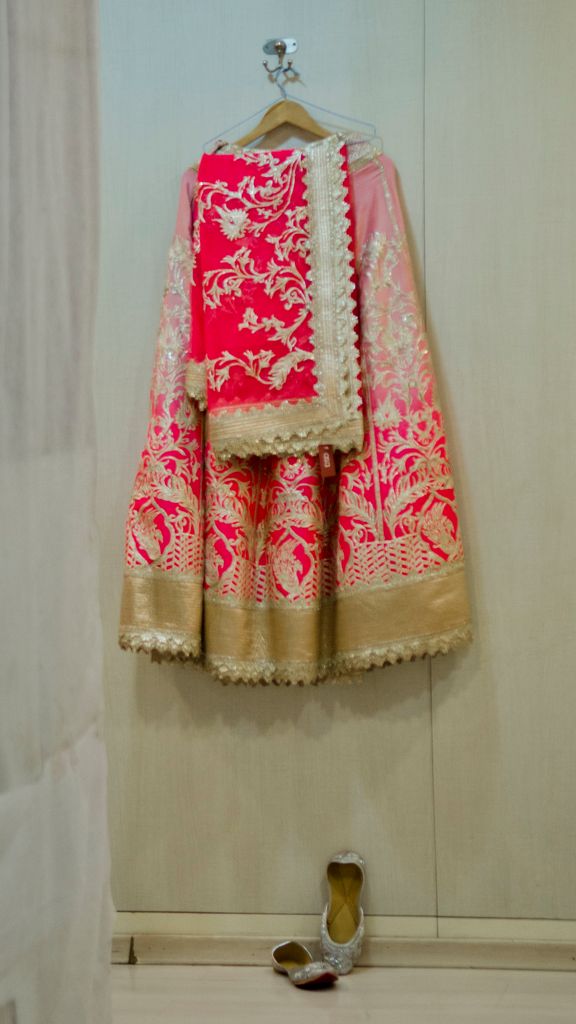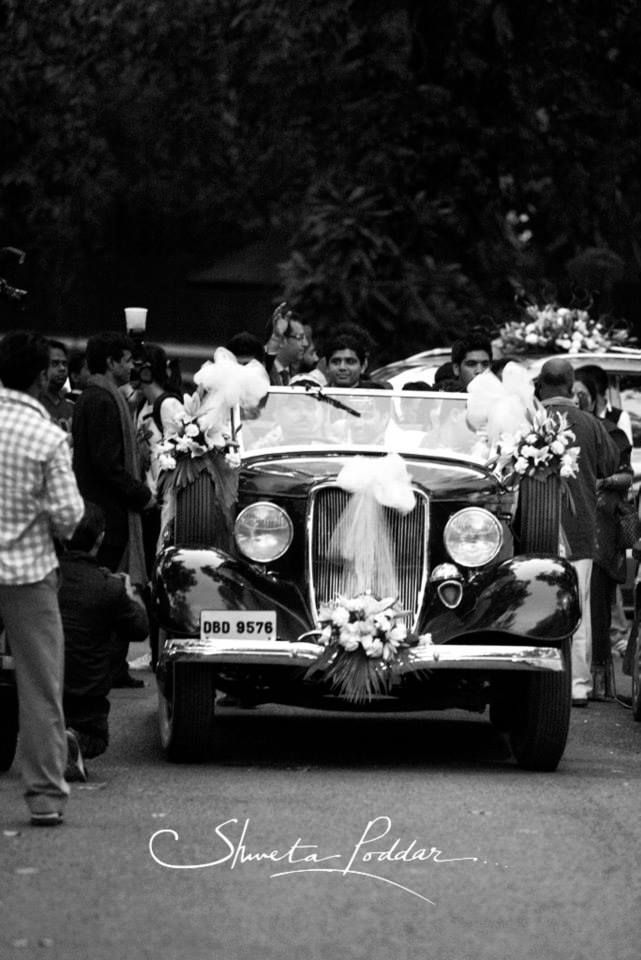 The neon pink shaded lehenga !! Love!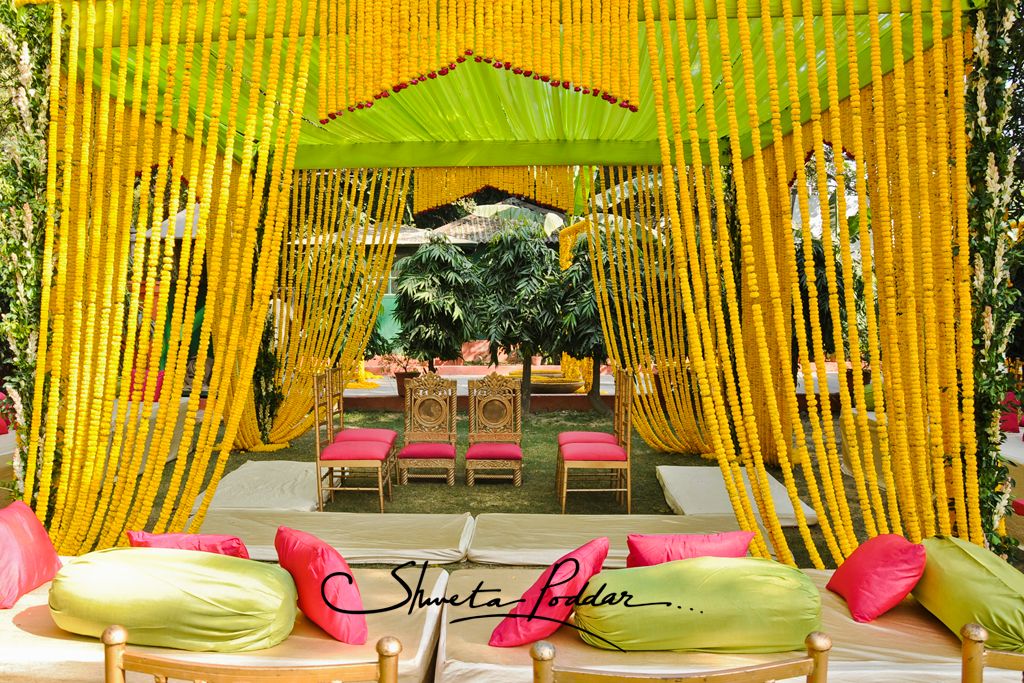 Pink + Yellow = Adorable!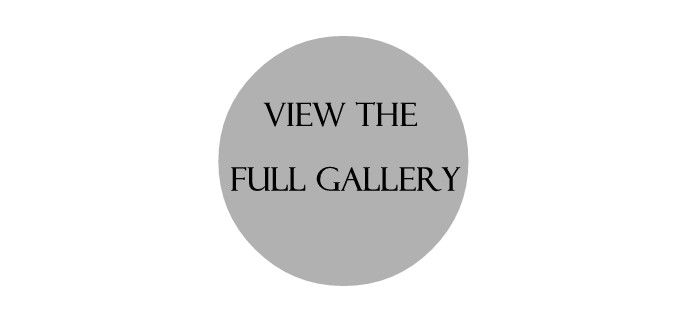 So Pia, tell us about your wedding events. Everything seems so colorful and fun
It started with the Mehendi at Pandara Road. Rahul was definitely the highlight of the event as he played the dhol and entered  the venue. This was followed by a cocktail at Hyatt Regency (not shown here) which was super fun overall, I switched places and decided to have my share of alcohol and was the dancing queen of the night.  As far as the wedding is concerned, the Vidai was definitely the highlight- The groom carried me till the car and it was a perfect departure!!
Aww. Super cute ! Any particular people you would work with again?
I think Shweta (photography) had absolutely stunning shots. The angles were perfect and she managed to capture all the wedding moments that were needed. Usha from Plum Salon also did a great job in keeping my look subtle and simple and ofcourse Abhinav did a stellar job with the decor. It was just what we wanted [handbook]
 Abhinav Bhagat (Decor)
,  
Shweta Poddar (Photography)
  and
Amrita Thakur ( Designer)
are all  part of the 
WMG Handbook
. To know how members are chosen please read our
FAQ
[vendor]
Vendor details:
 Makeup:
Plum Salon (Usha)
| Photographer :
Shweta Poddar |
 Brides
Outfits: Varun & Nidhika -the neon pink wedding lehenga (available at AZA), Amrita Thakur mehendi outfit  ; Grooms Outfits: Gaurav Khanujo , Tarun Tahiliani 
| Invitations: Ashoka Cards, Dhruv Co | Decor: Abhinav