A Dreamy Nikkah With The Bride In Breathtaking Outfits
BY Anupriya | 20 Mar, 2020 | 6806 views | 3 min read
Remember the Pakistani bride who garnered maximum hearts on our Instagram for her exquisite silver jewellery? Yes, the one who wore yellow for her Mayon look, and accessorised it with utmost finesse! Well, we dived into her wedding snippets to check if her other looks were equally inspirational, and we weren't surprised at all. Not one, not two, but all of her looks were uniquely ethereal! She was a vision in her pristine white Pishwas on her Nikkah. And not to forget the celebrations which were brimming with love & glamour.
Kudos to the ace team of The Wedding Stories, Lahore, who did a great job in encapsulating their most precious moments like a dream! Scroll down, to check out their magical union.
Meet Manal & Harris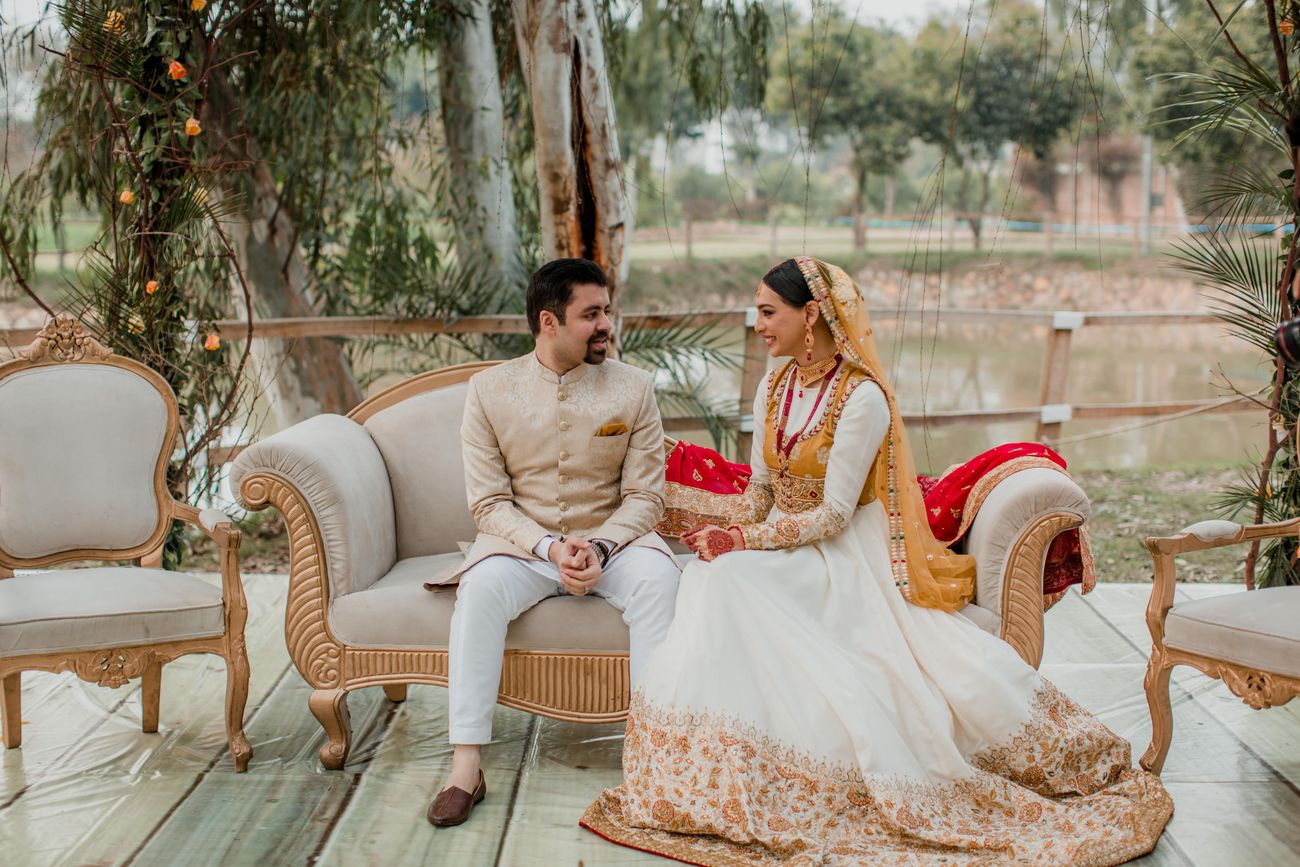 "I always intended to keep my wedding simple yet different and pretty. I tried to keep each of my wedding look different from the other. My Nikkah look was simple yet traditional white pishwas. My Mayon look was all yellow with heavy silver jewellery which isn't a common trend with brides. My Shendi look was all very heavy, dress and jewellery. I aimed for a royal traditional look. And lastly my Walima look was plain glam. I let my dress do the talking with no heavy jewellery and sleek top knot hair", shares Manal.
Mayon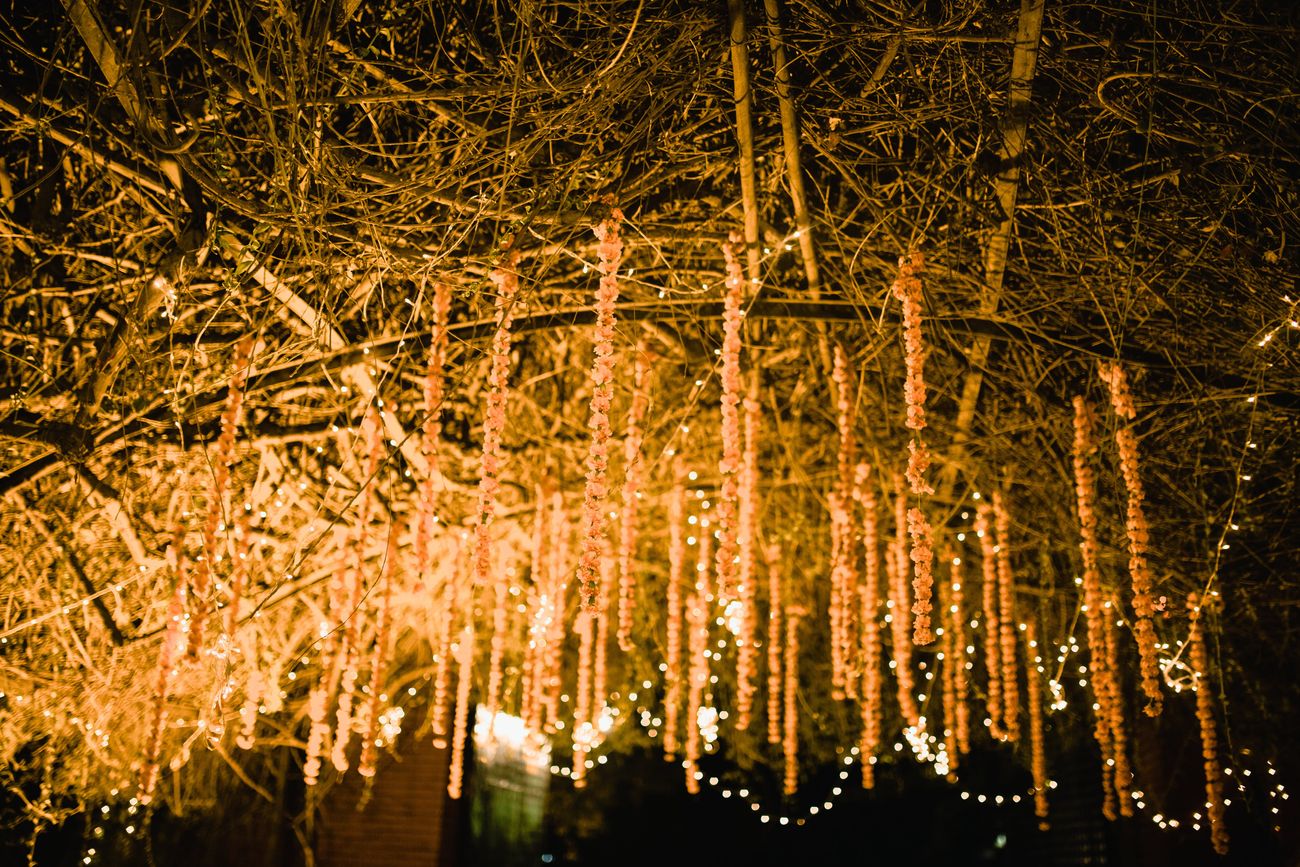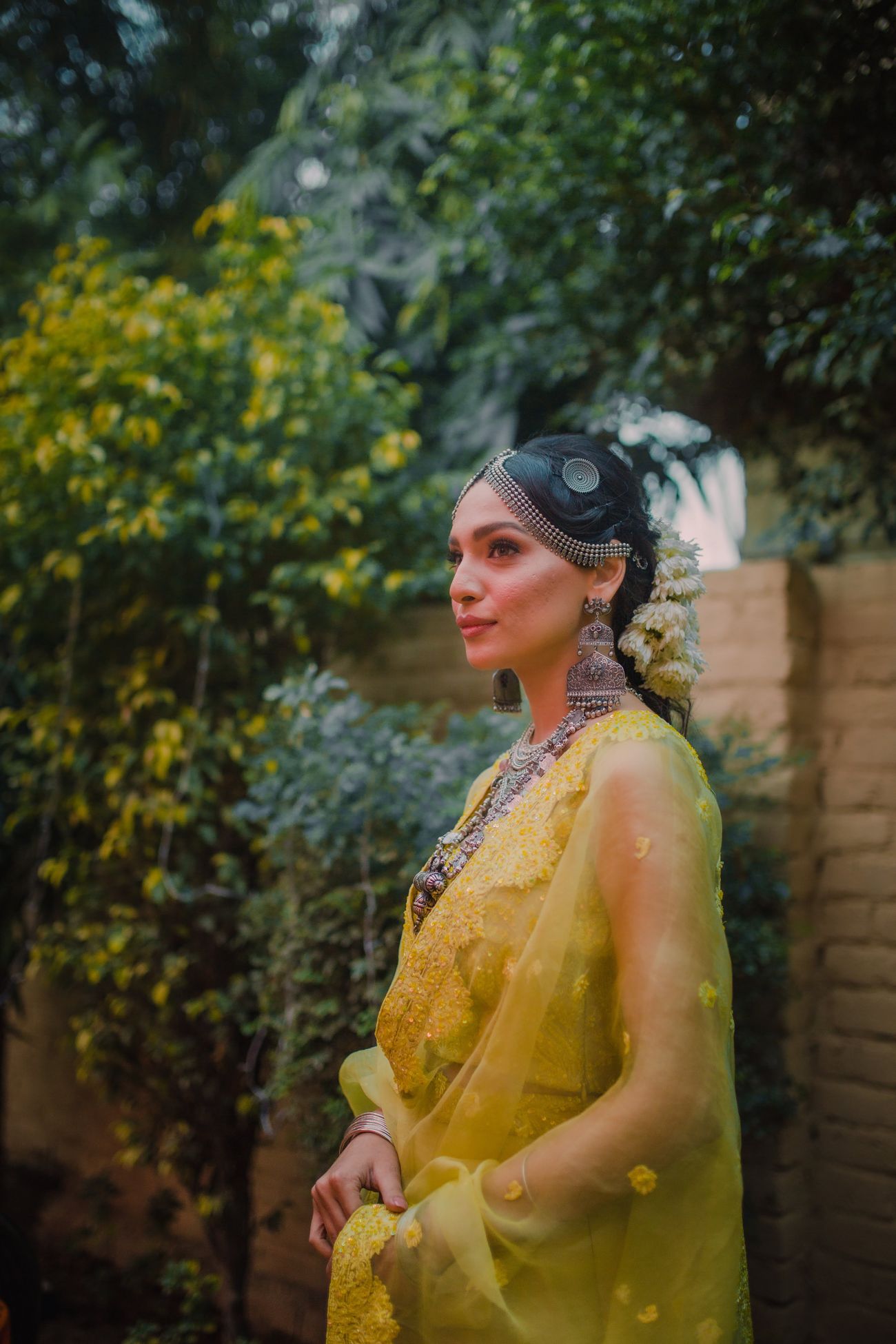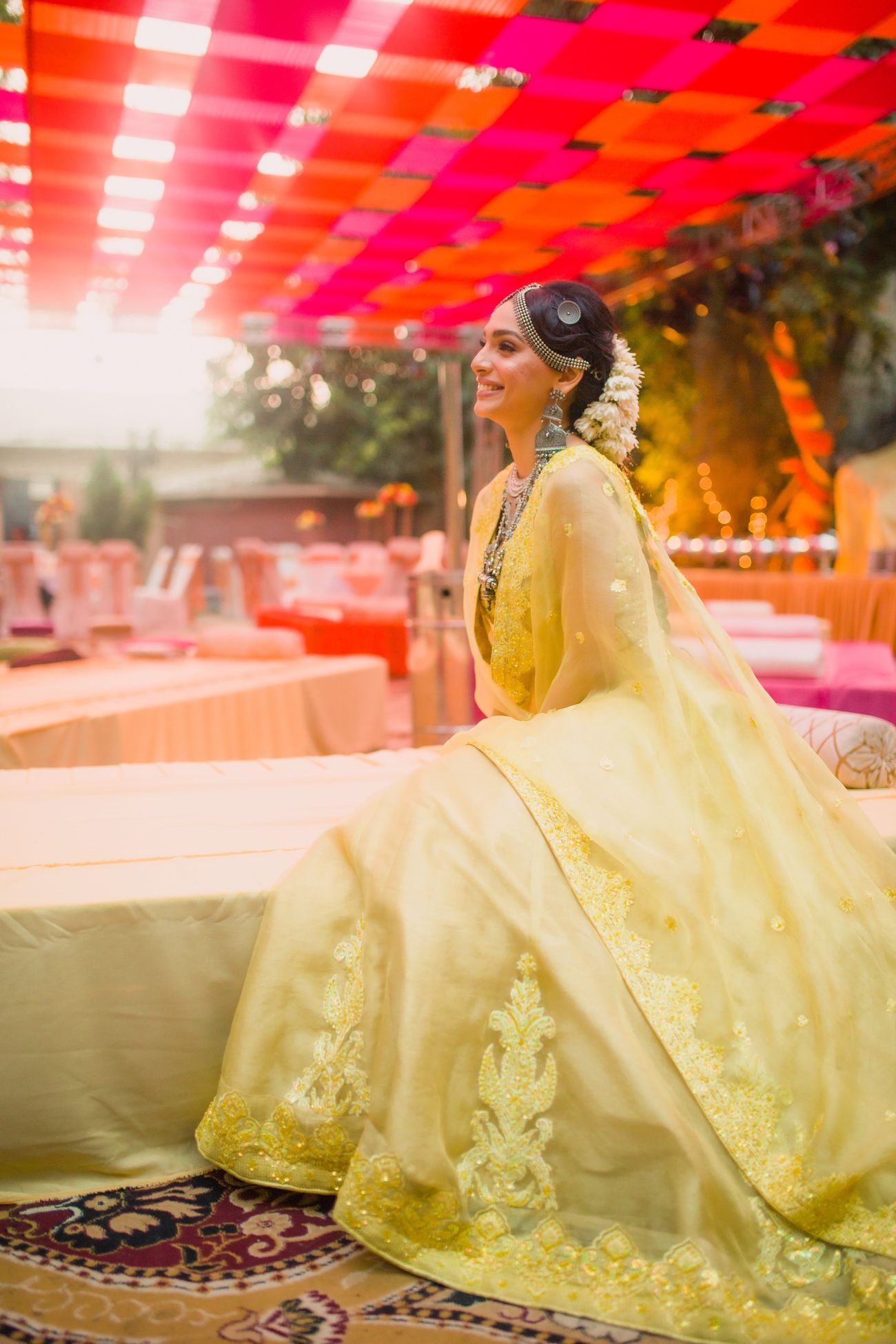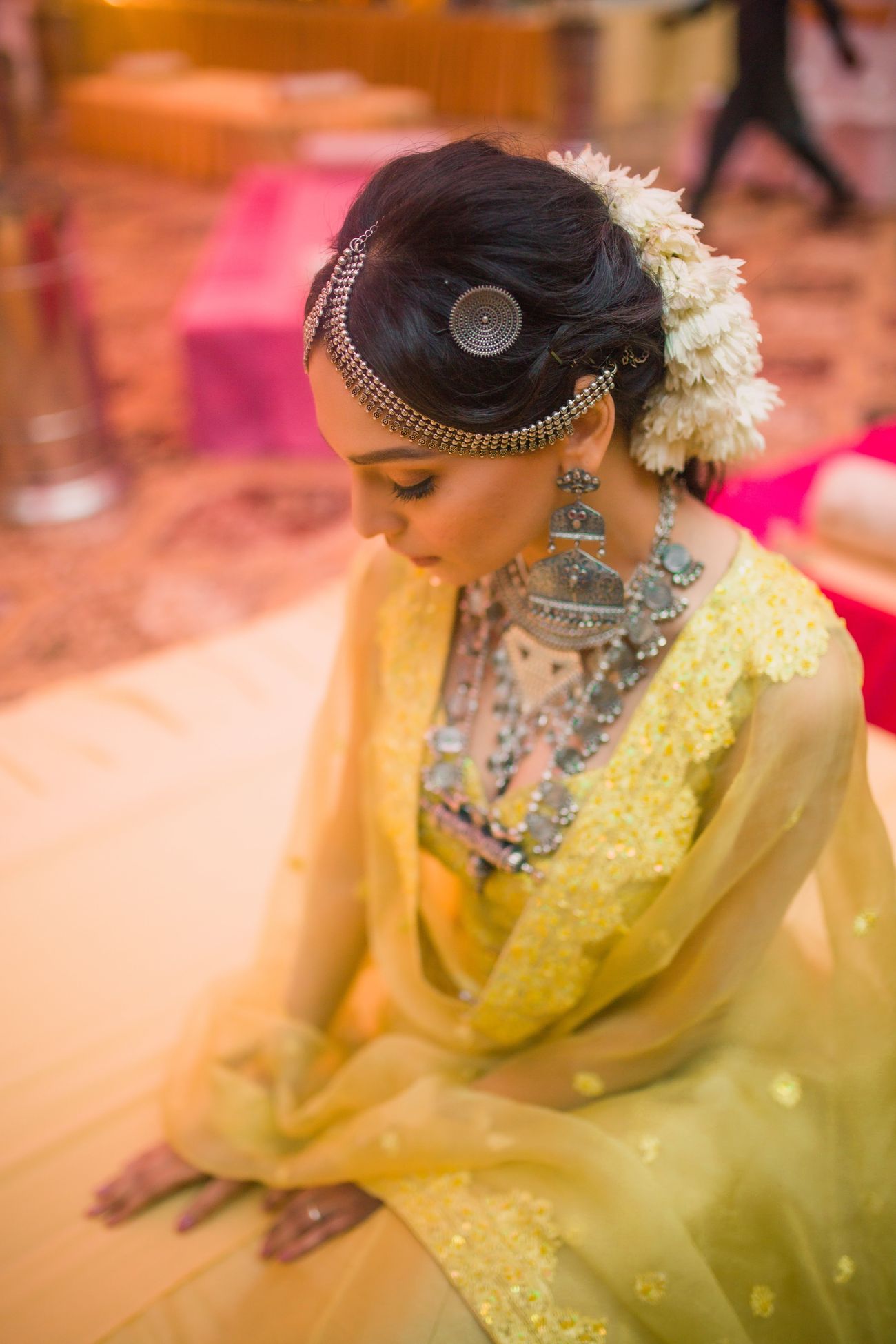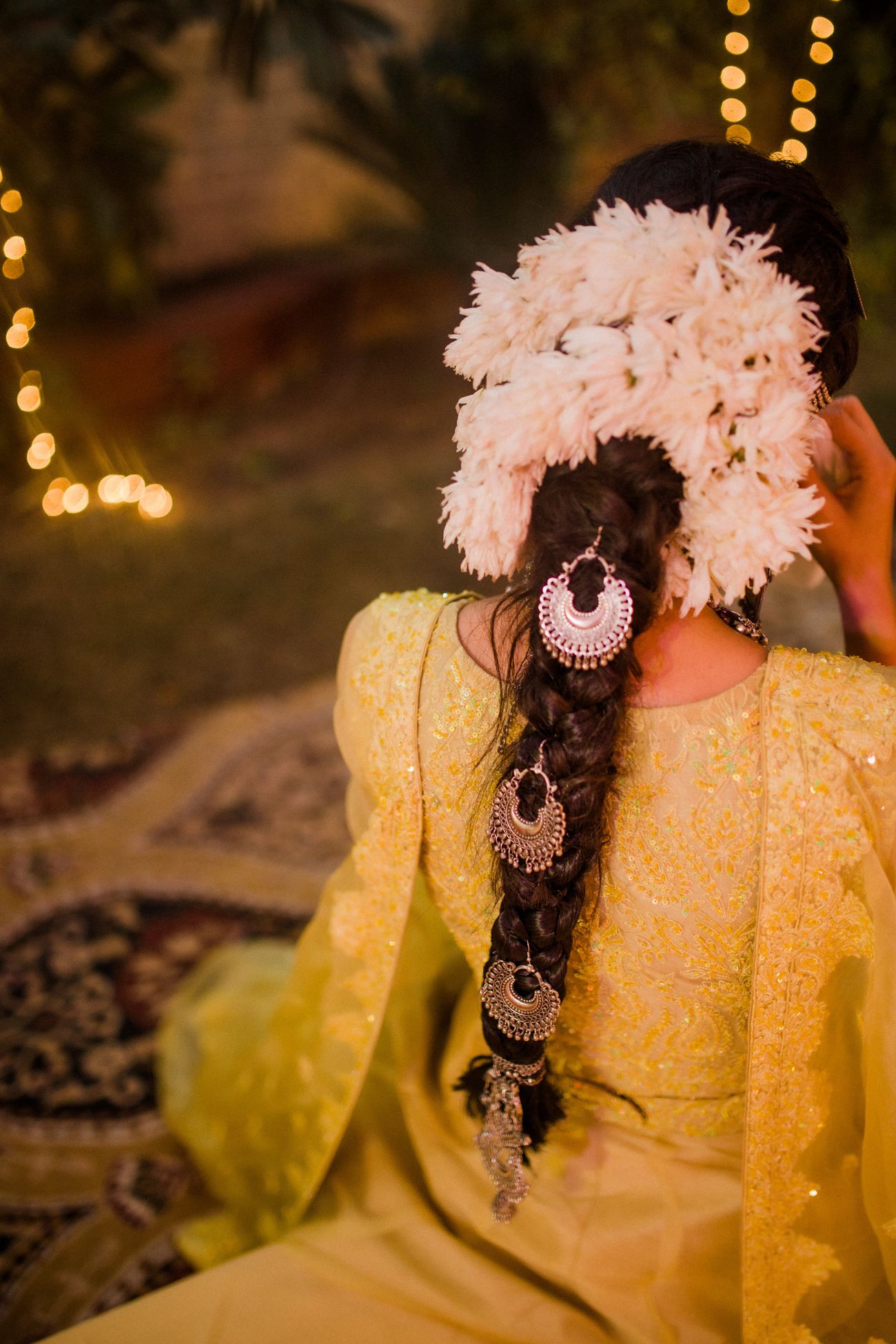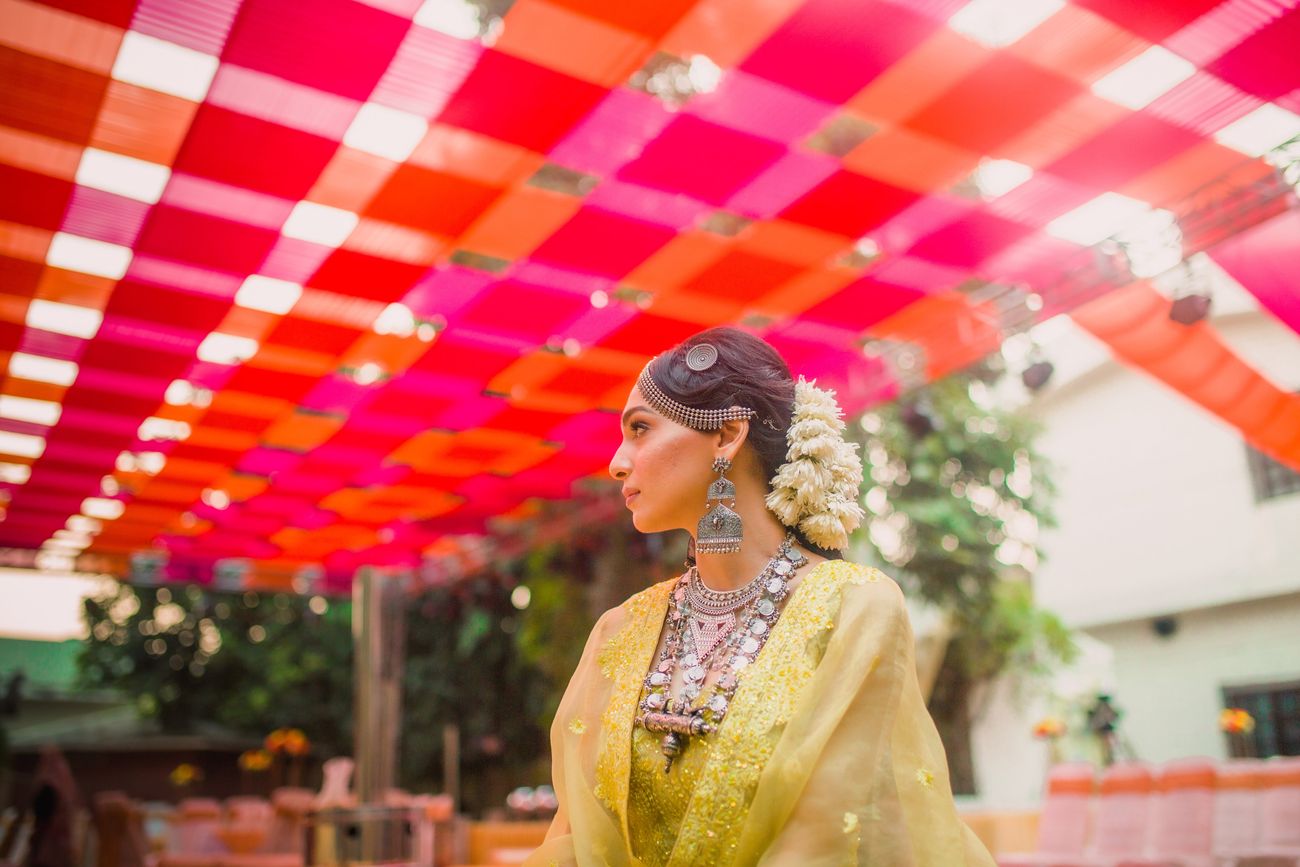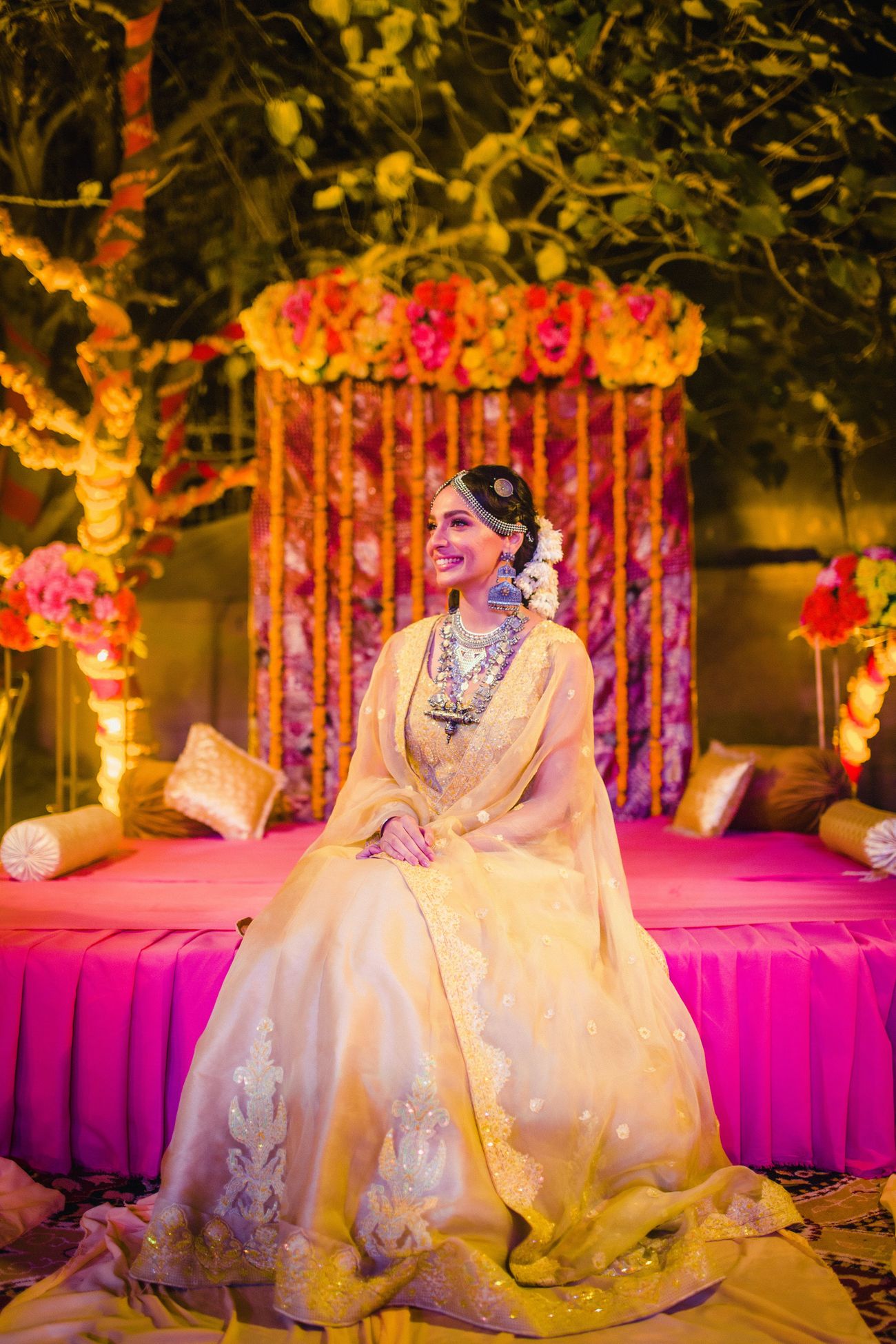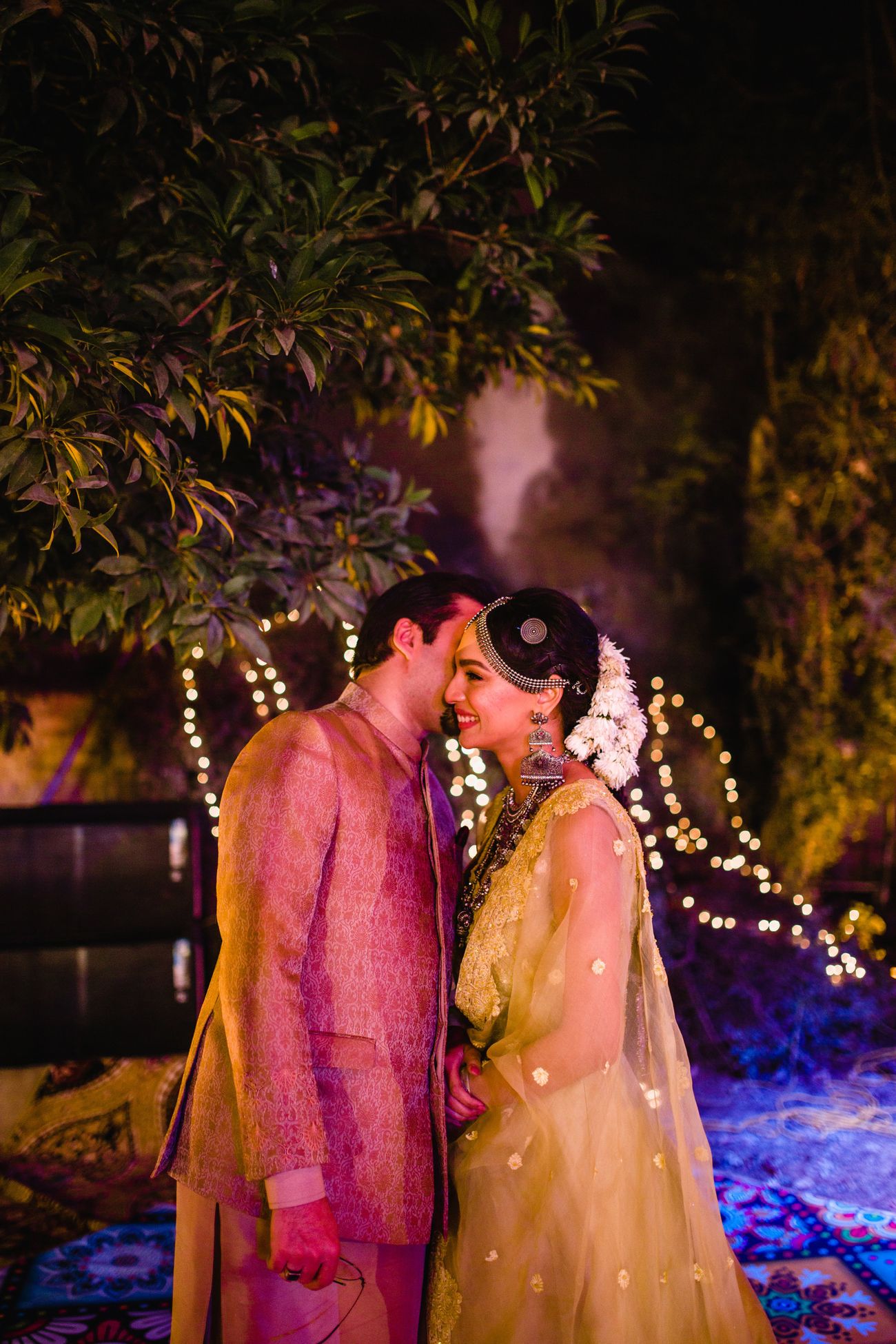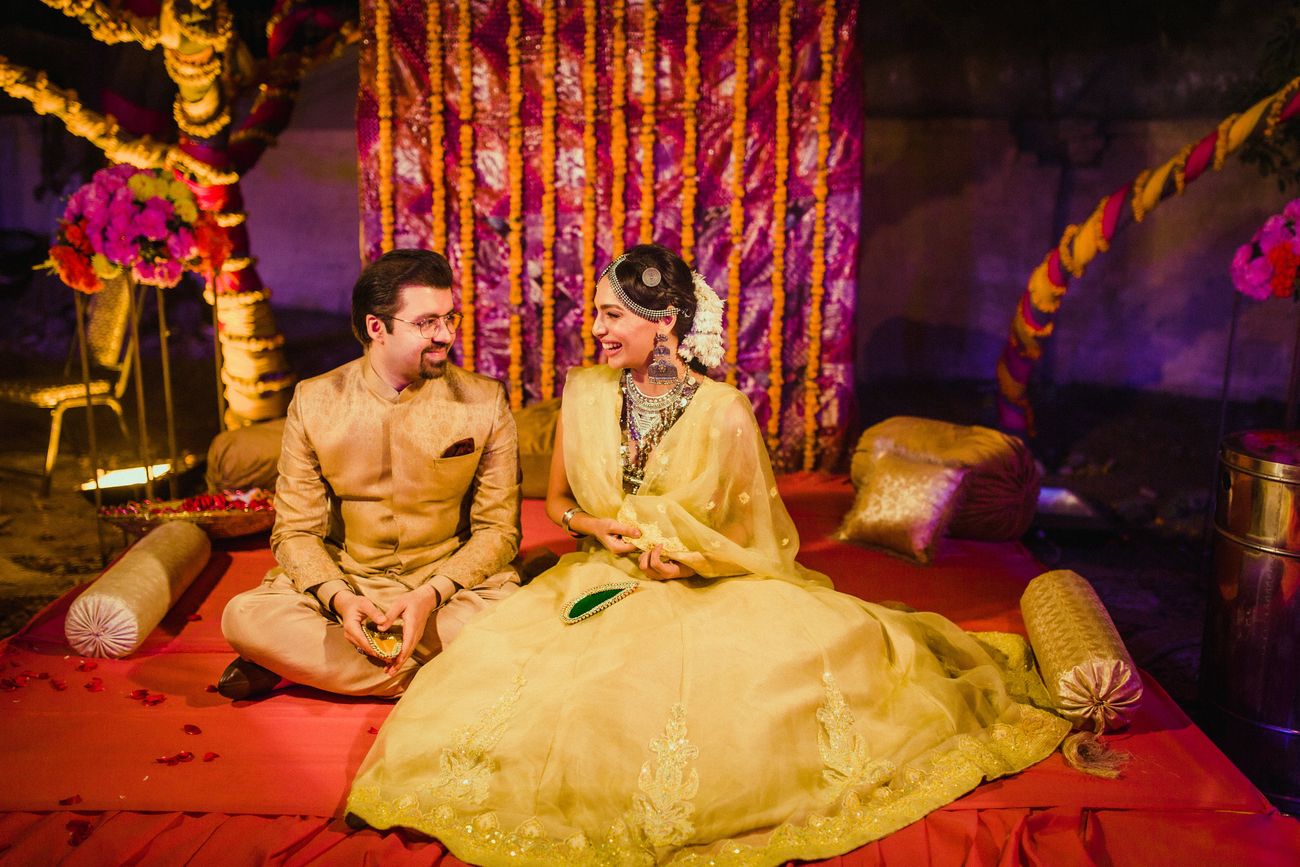 Nikkah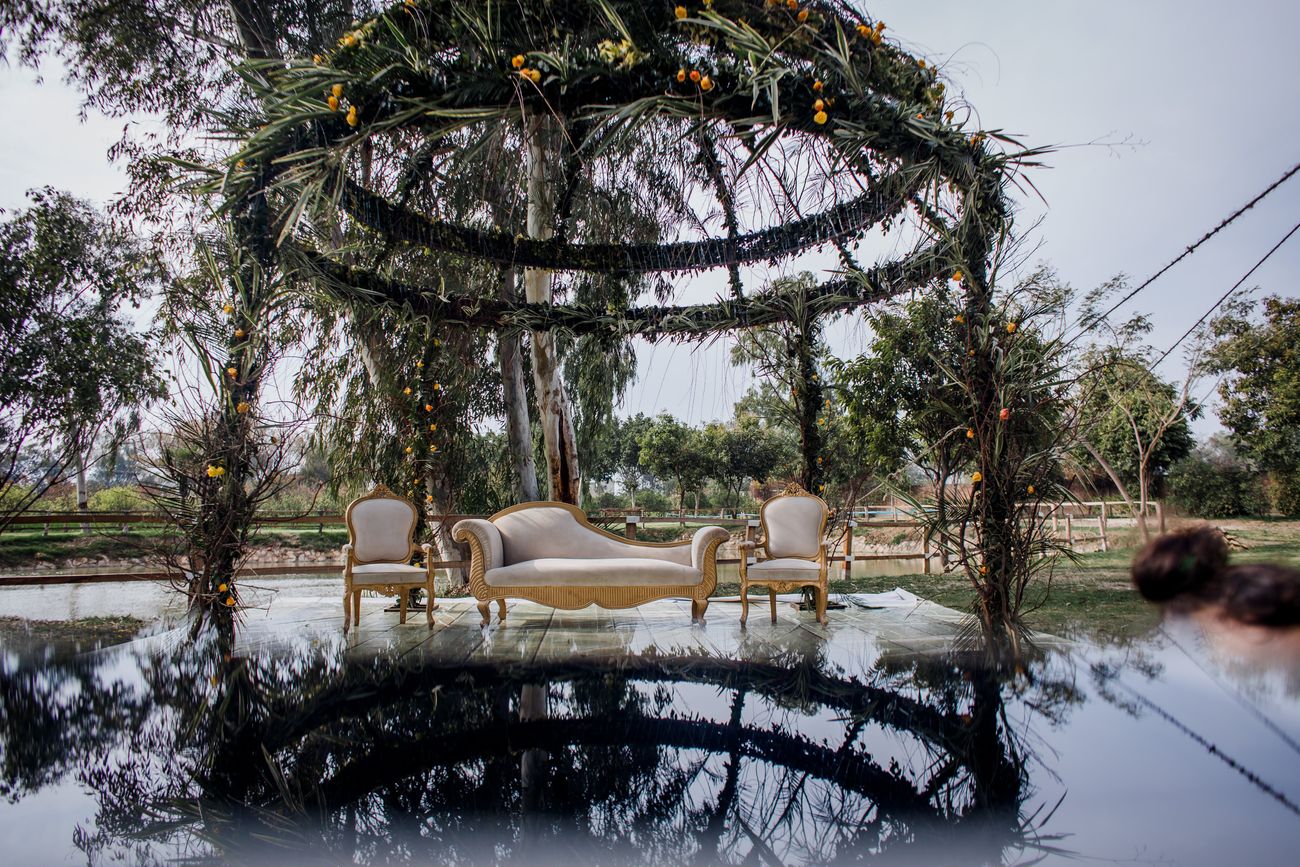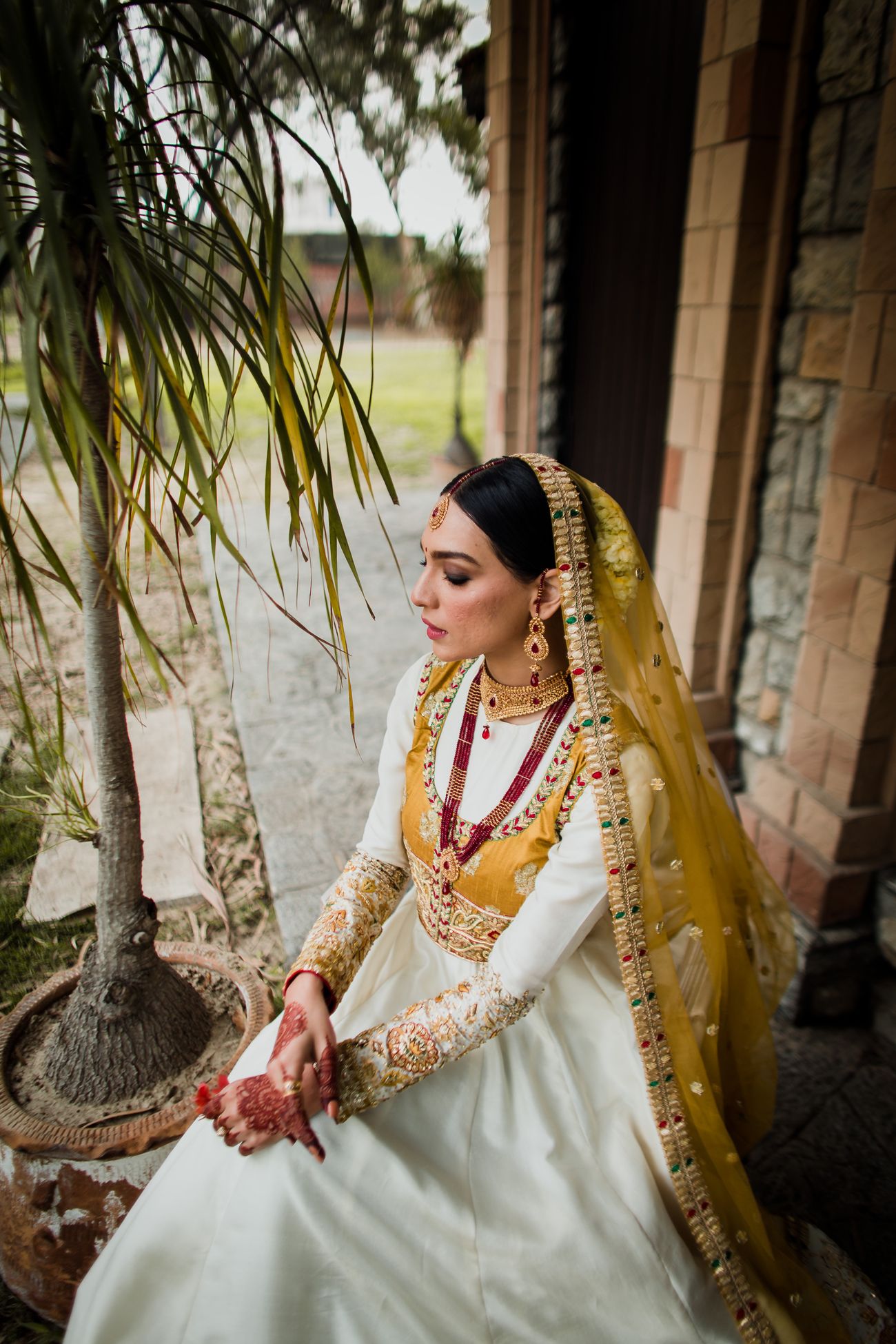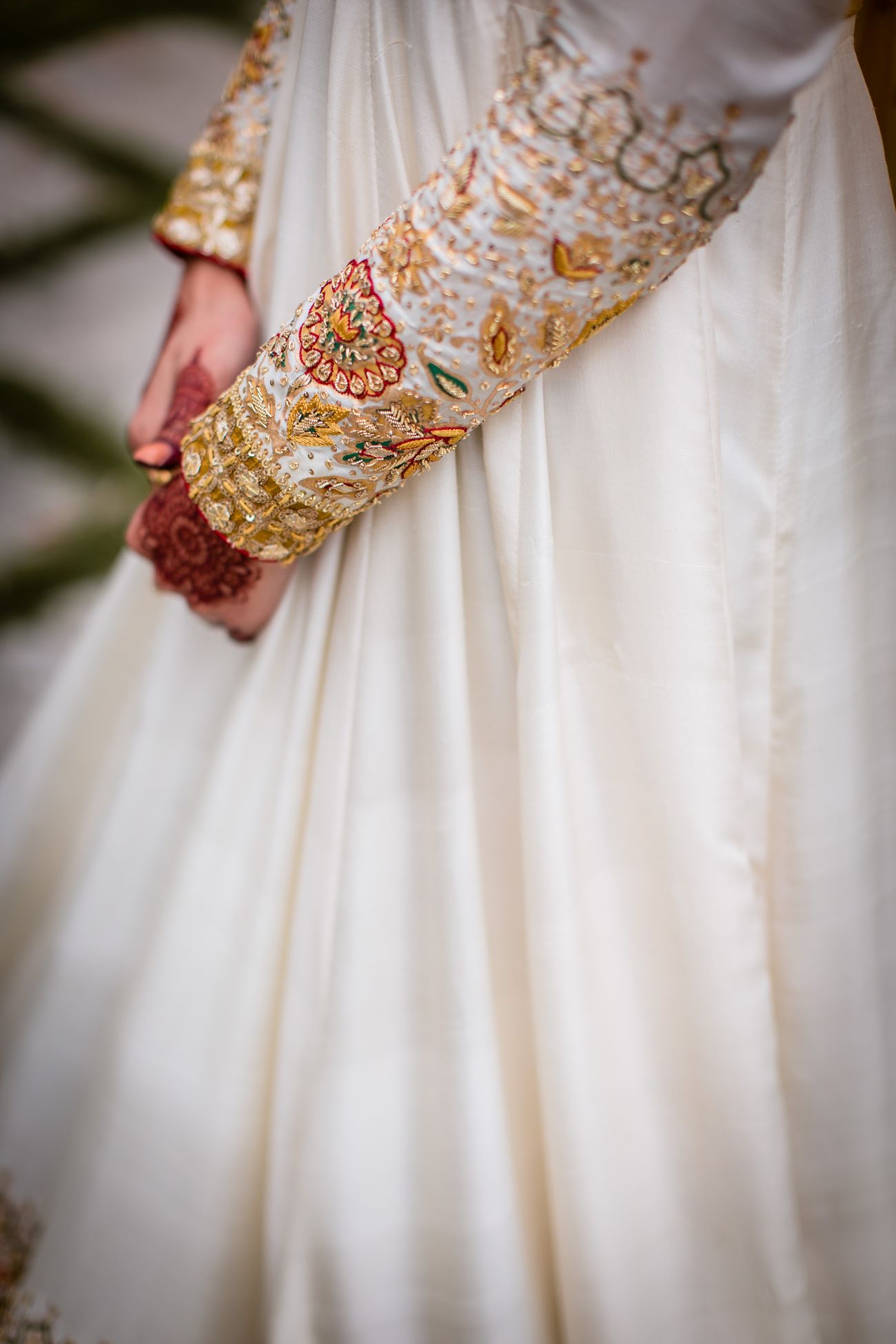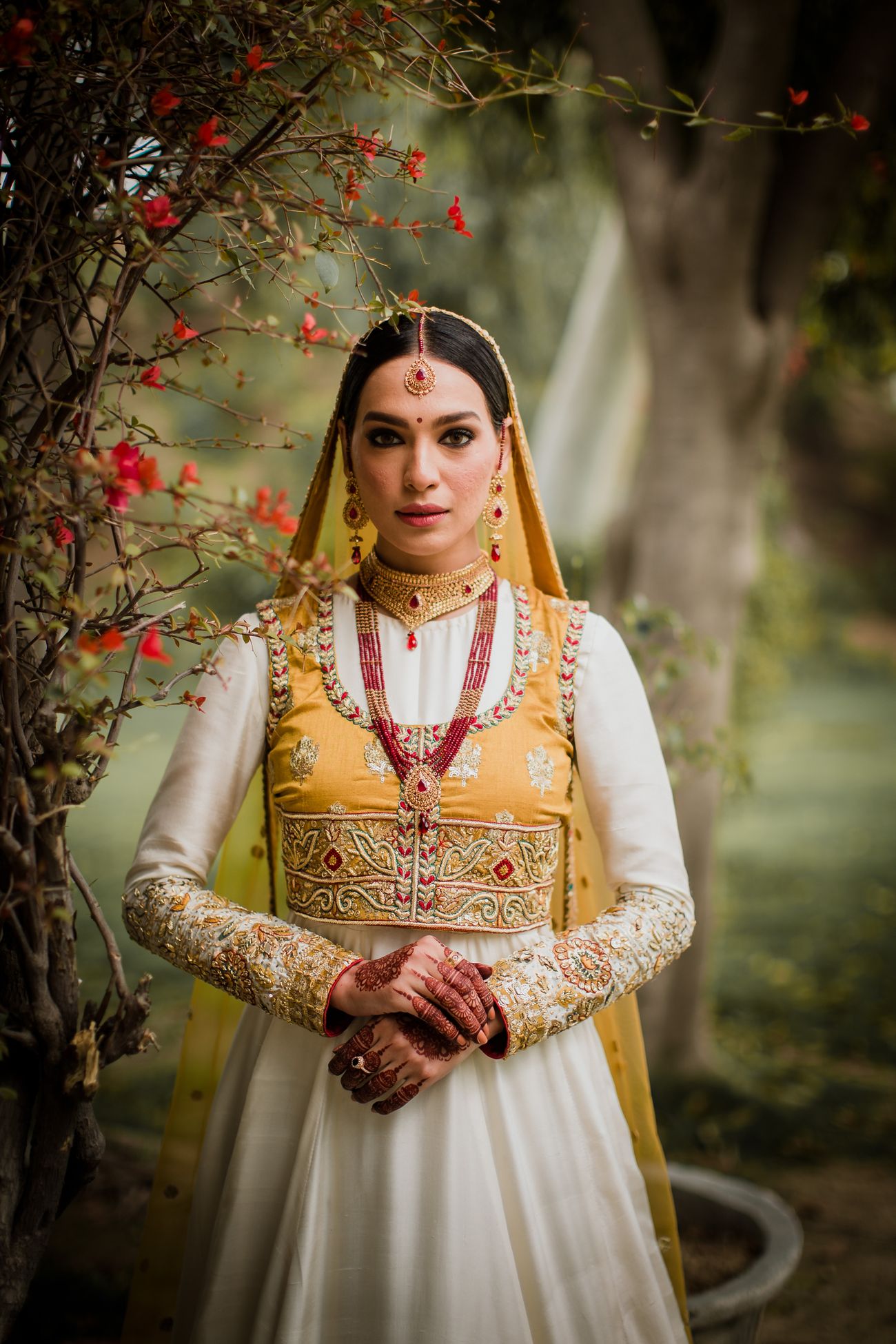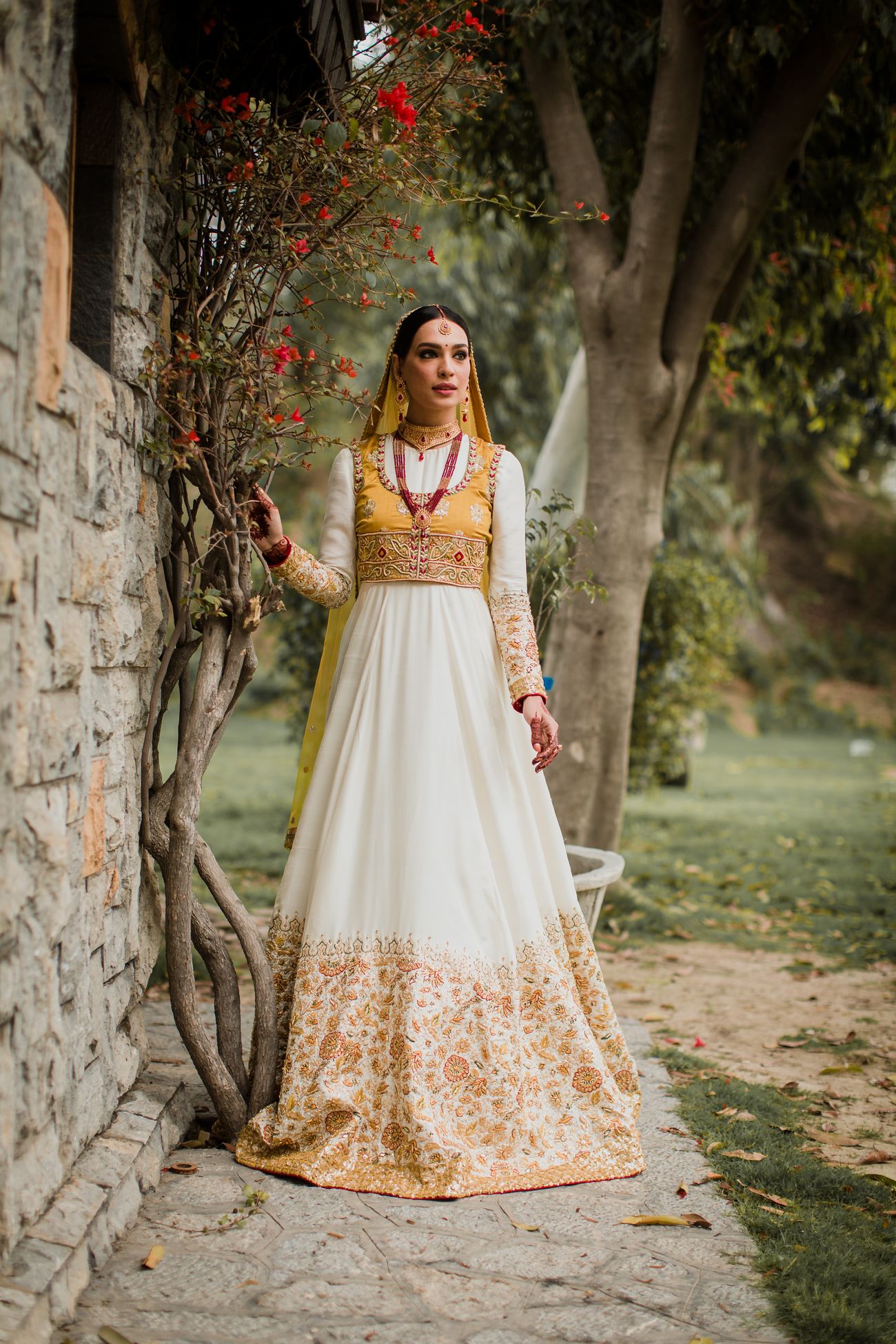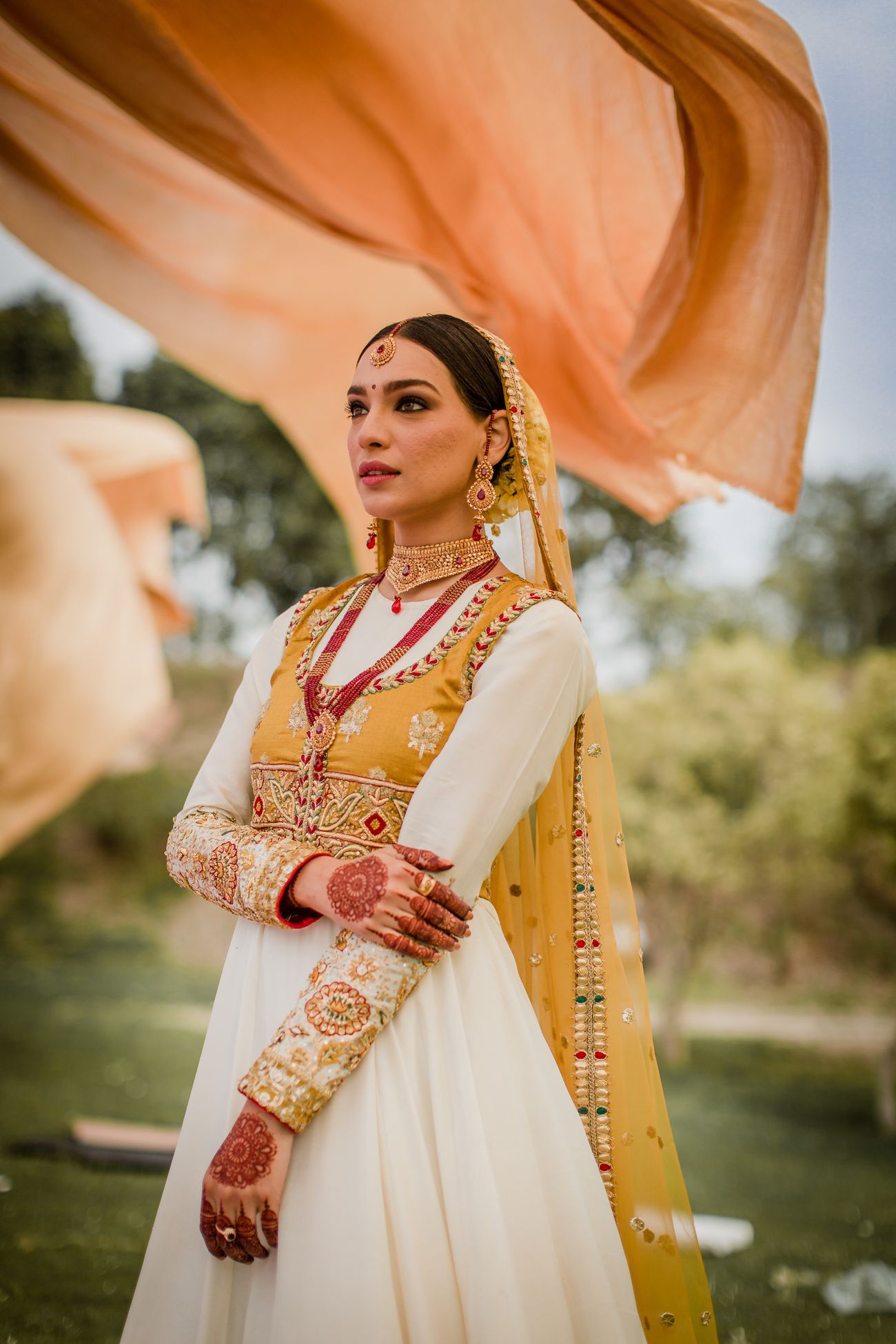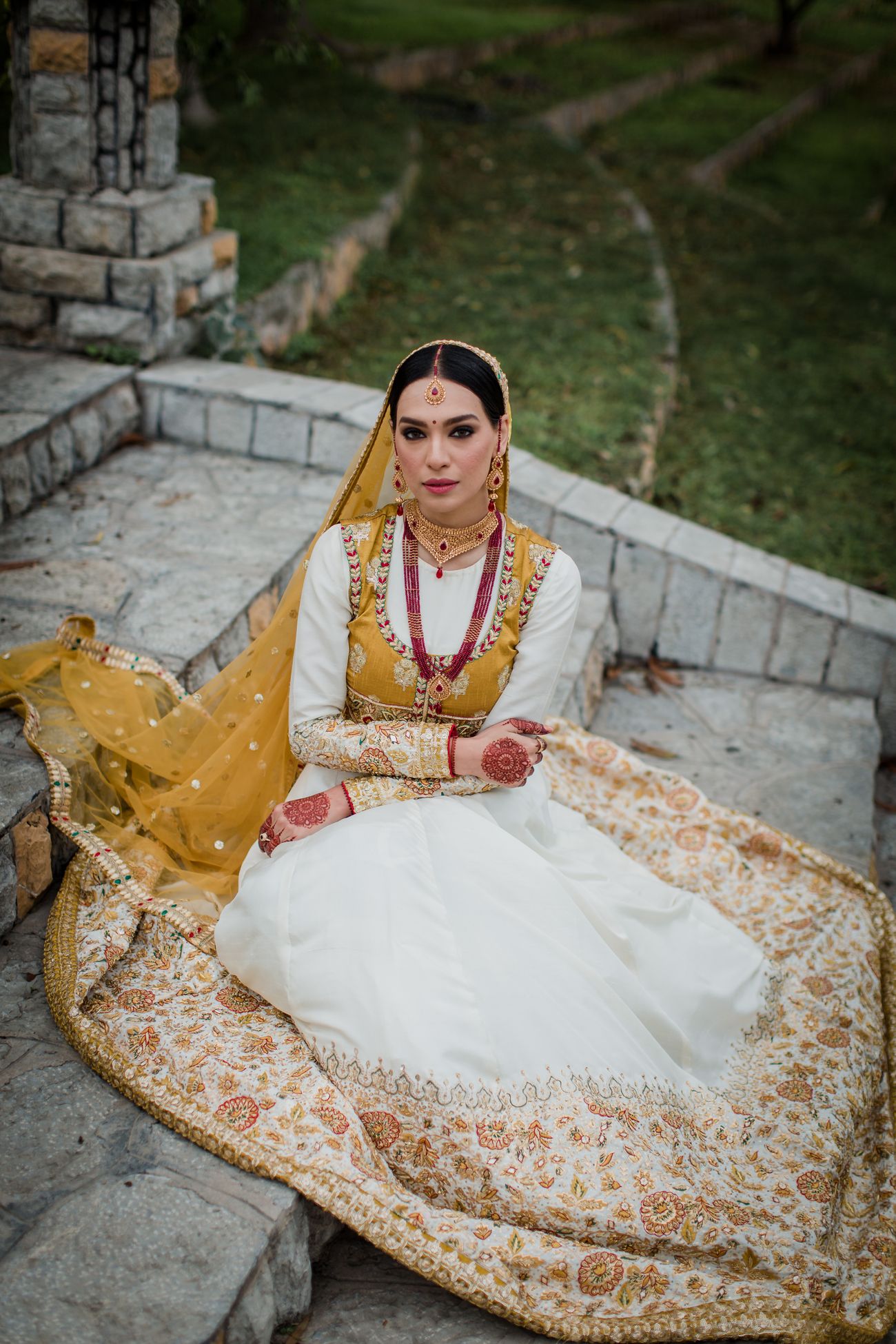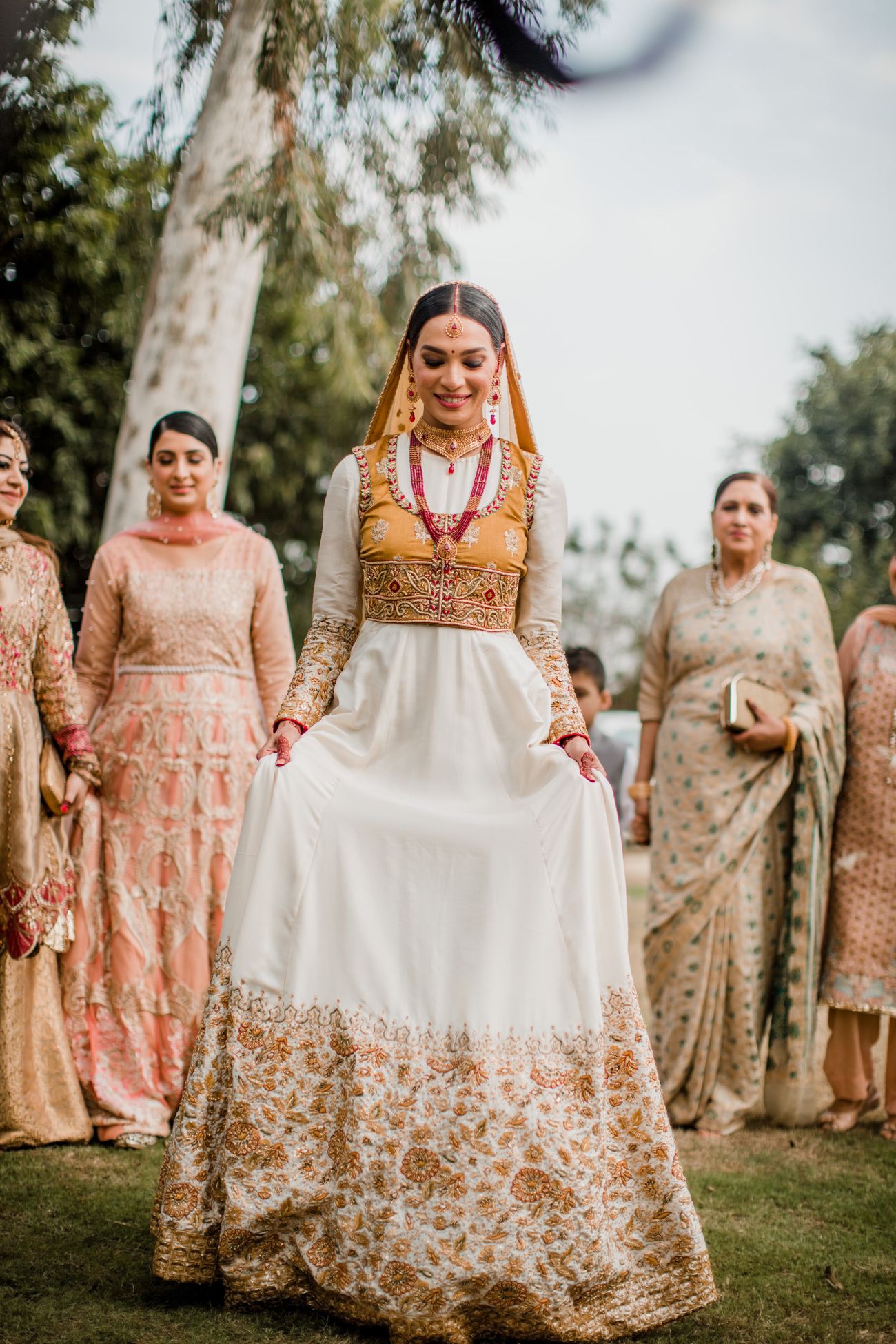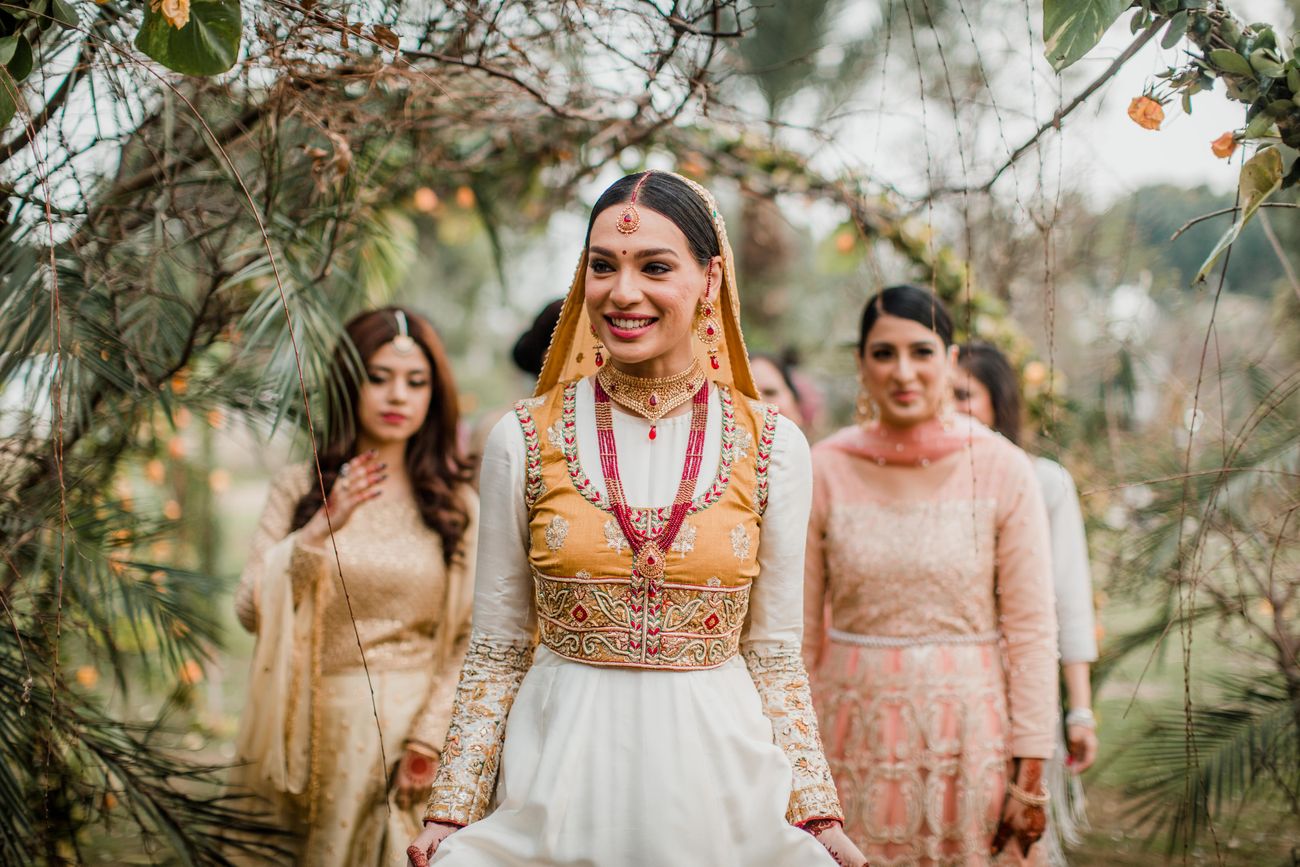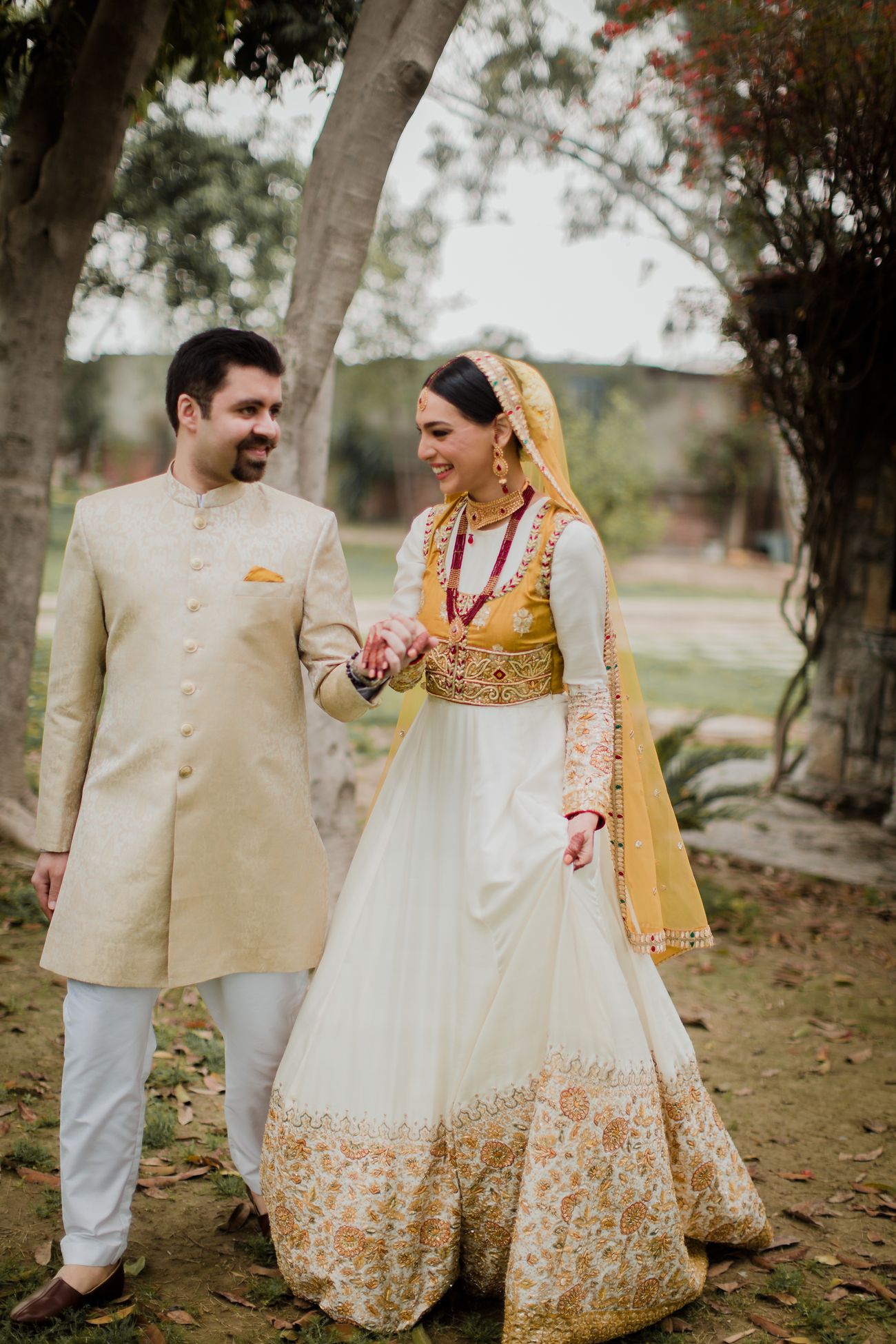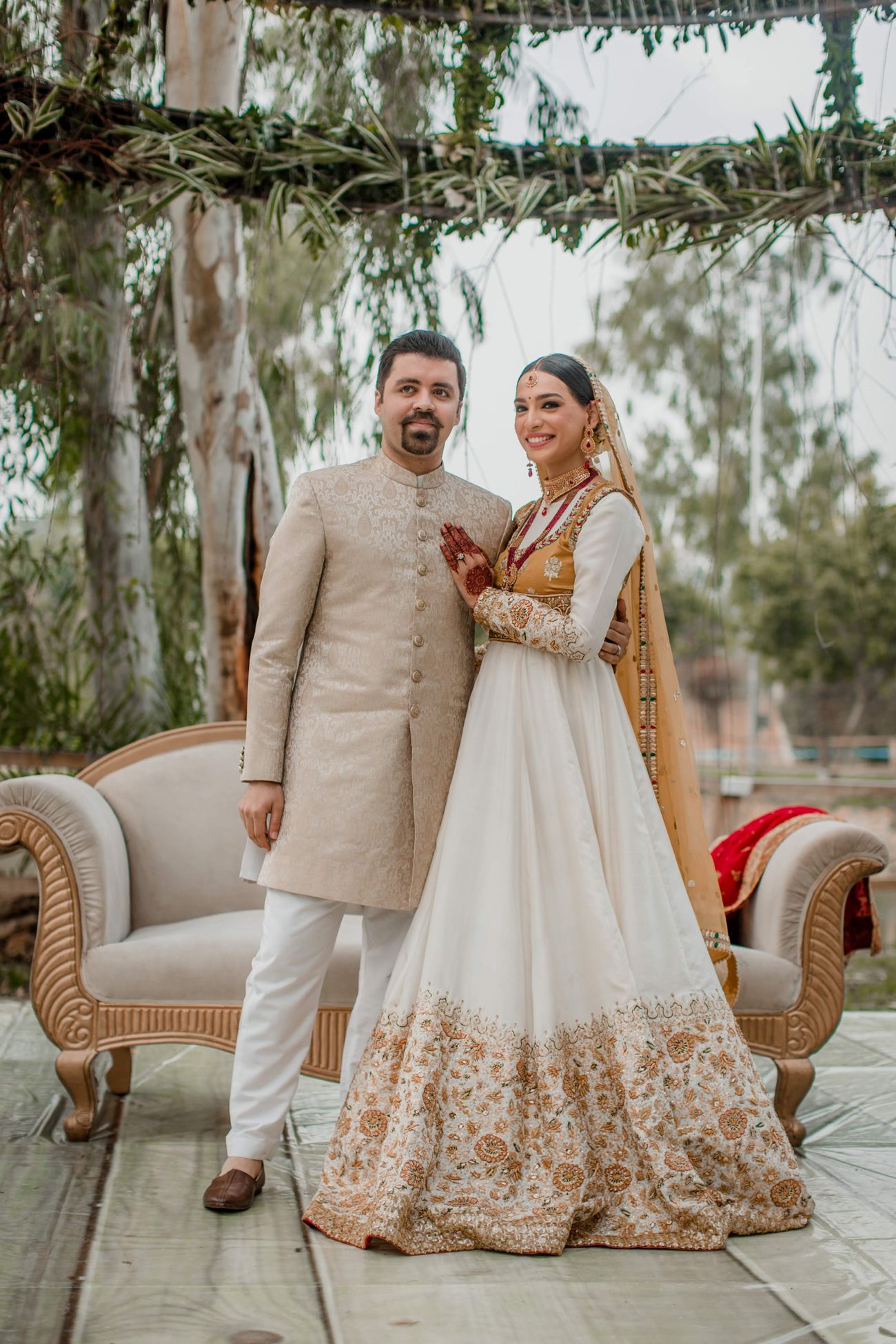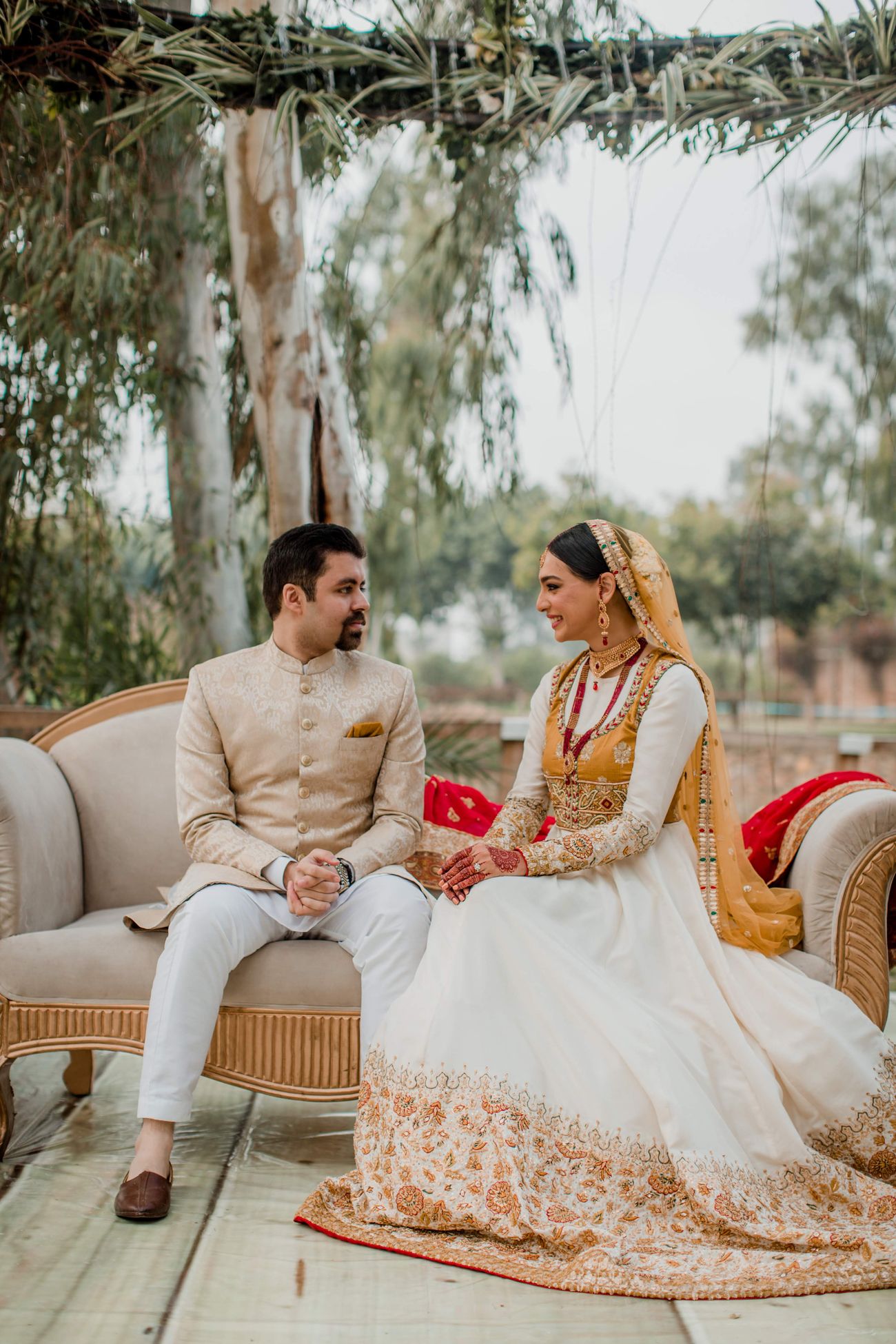 Shendi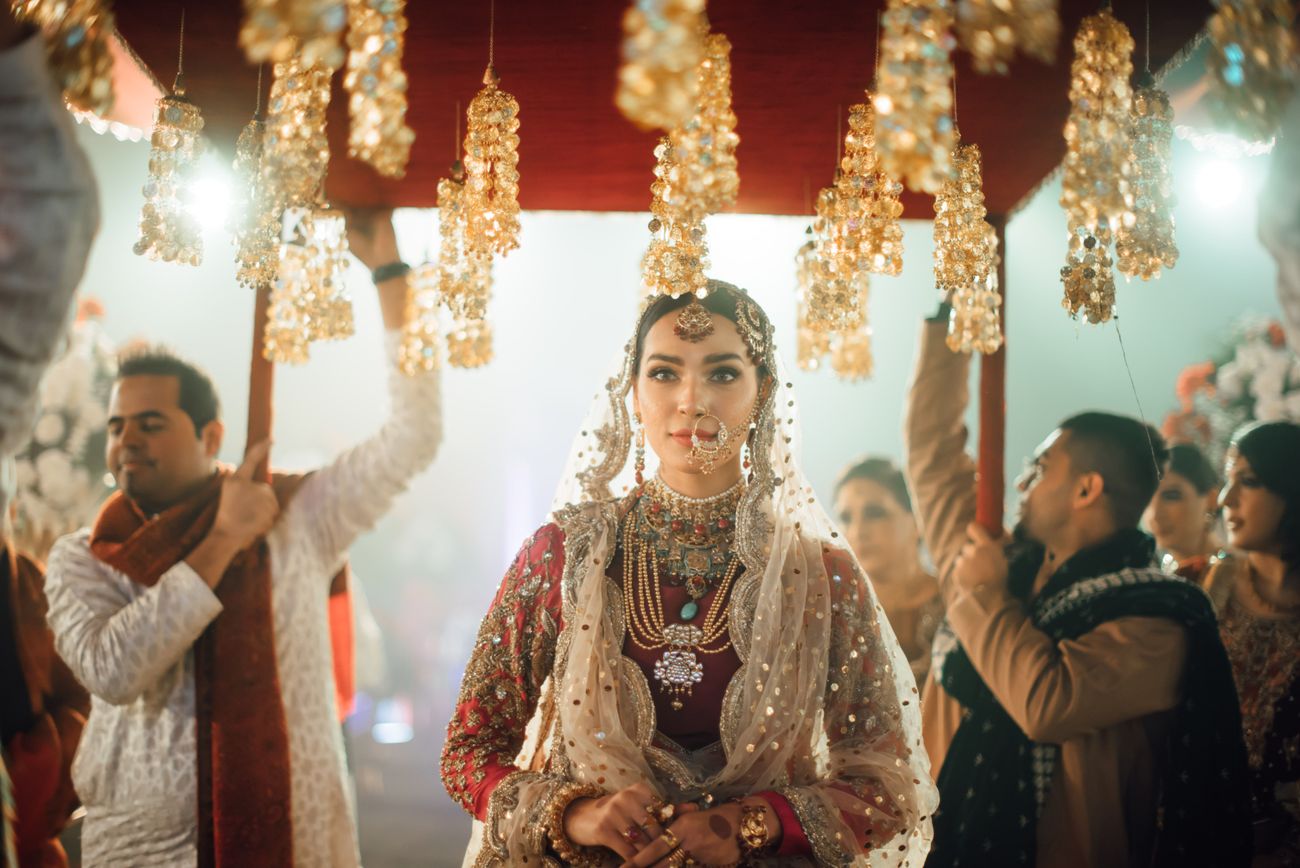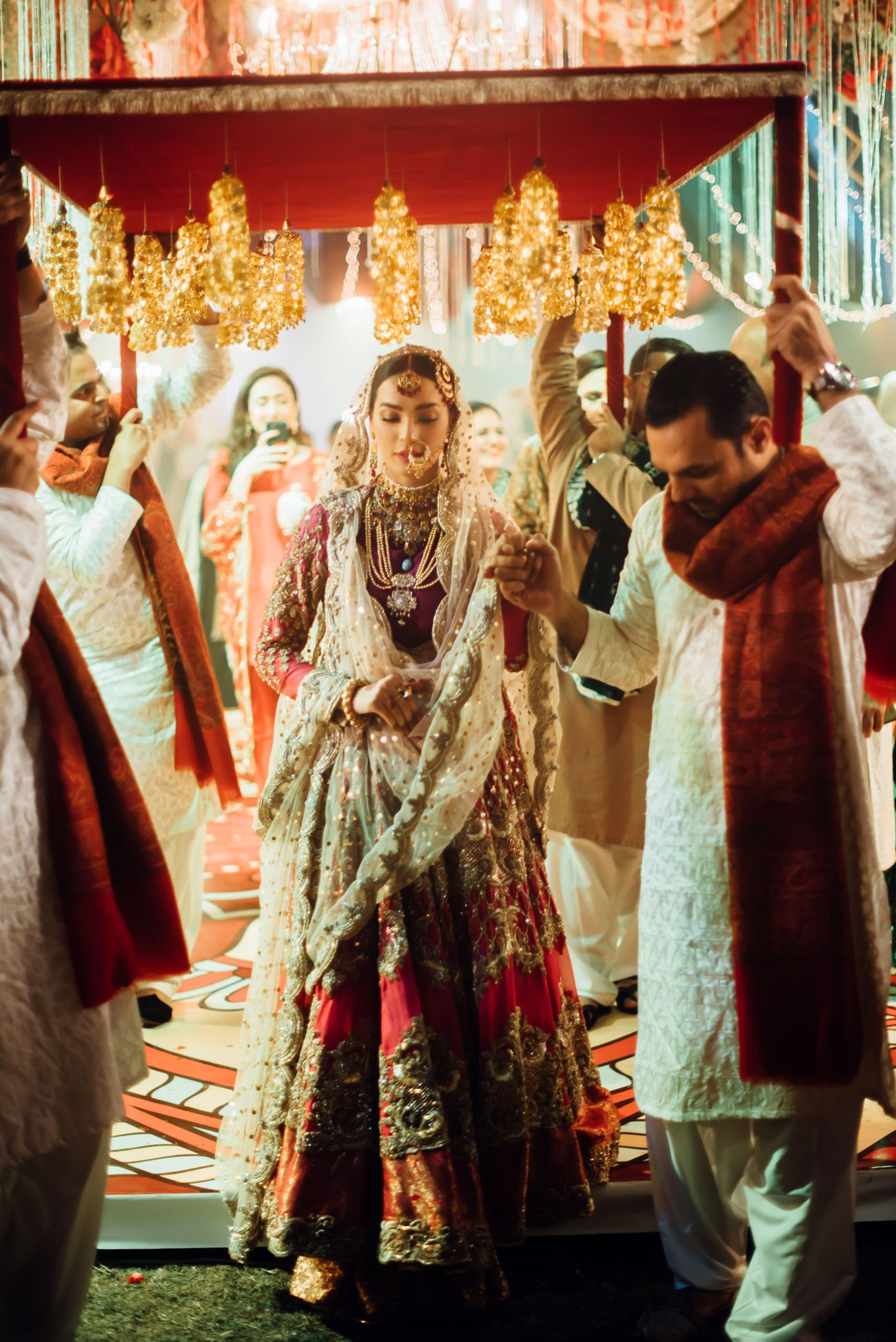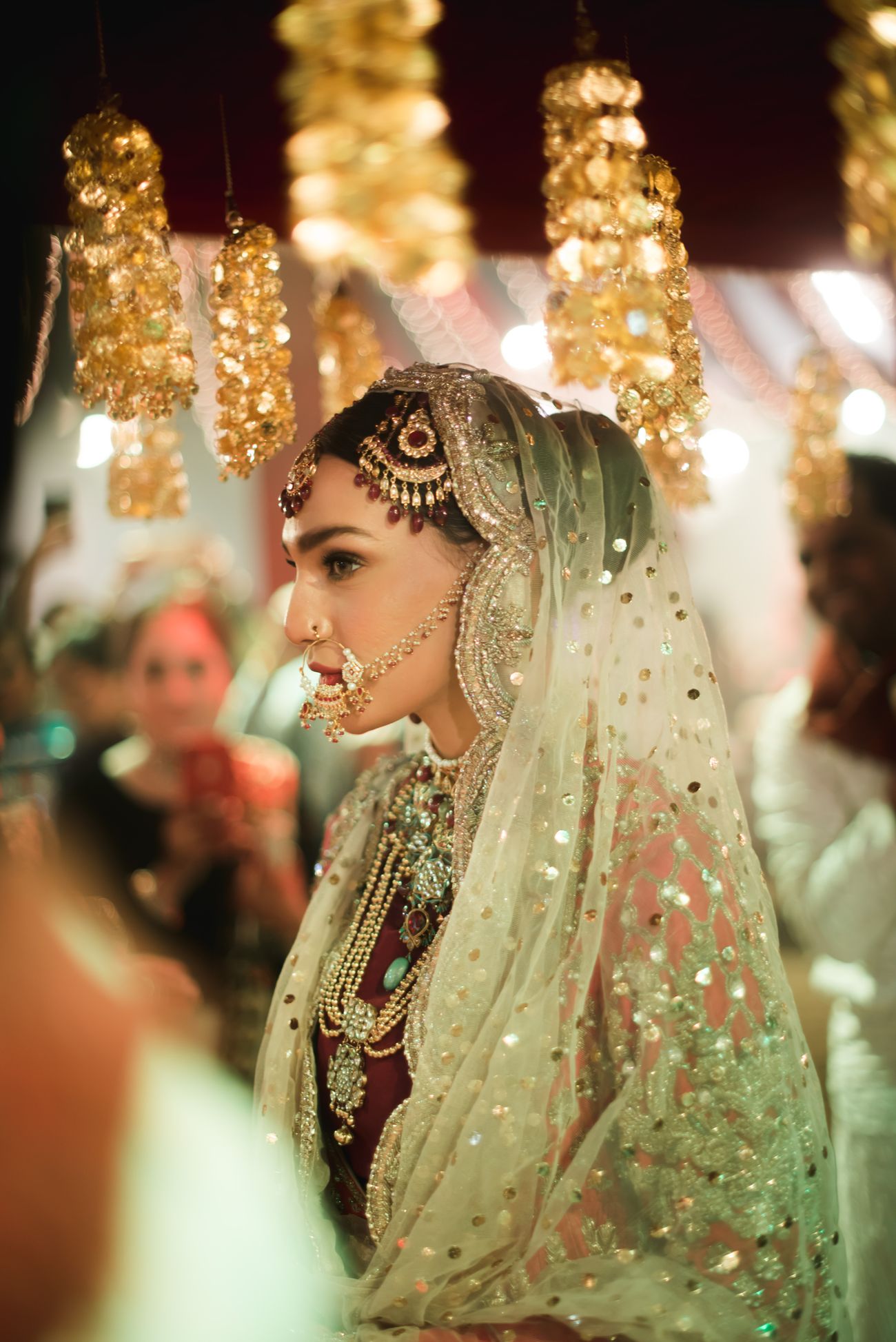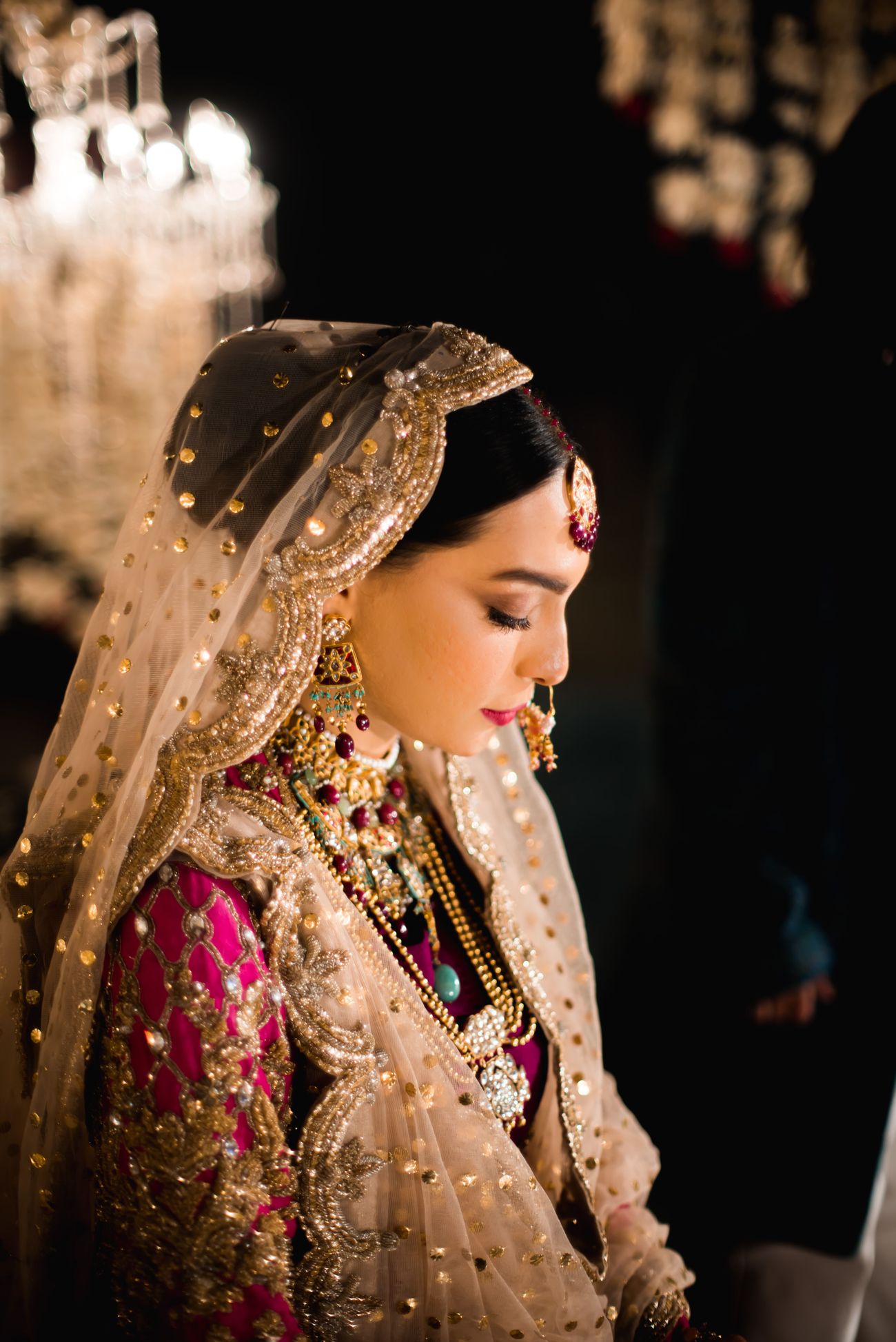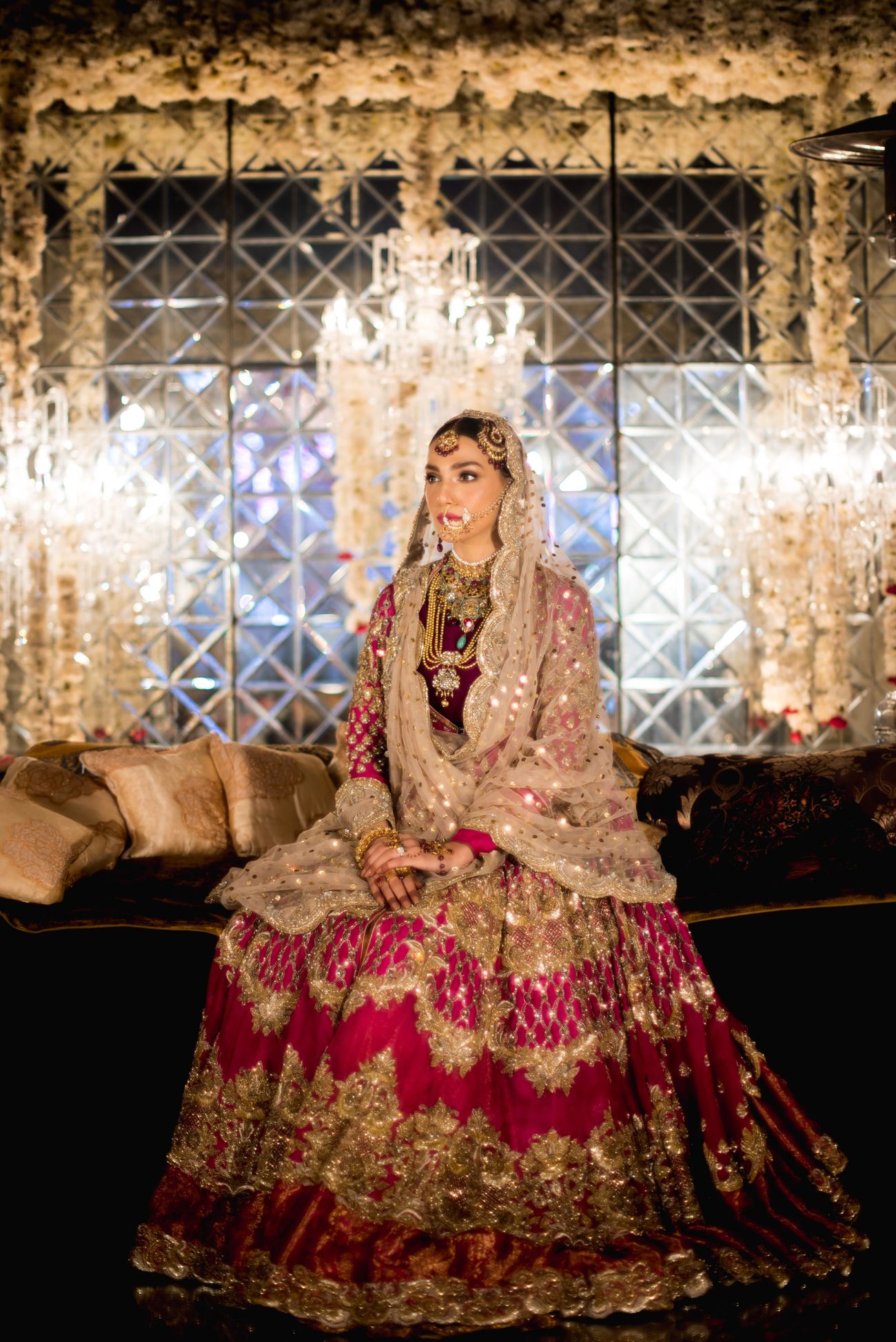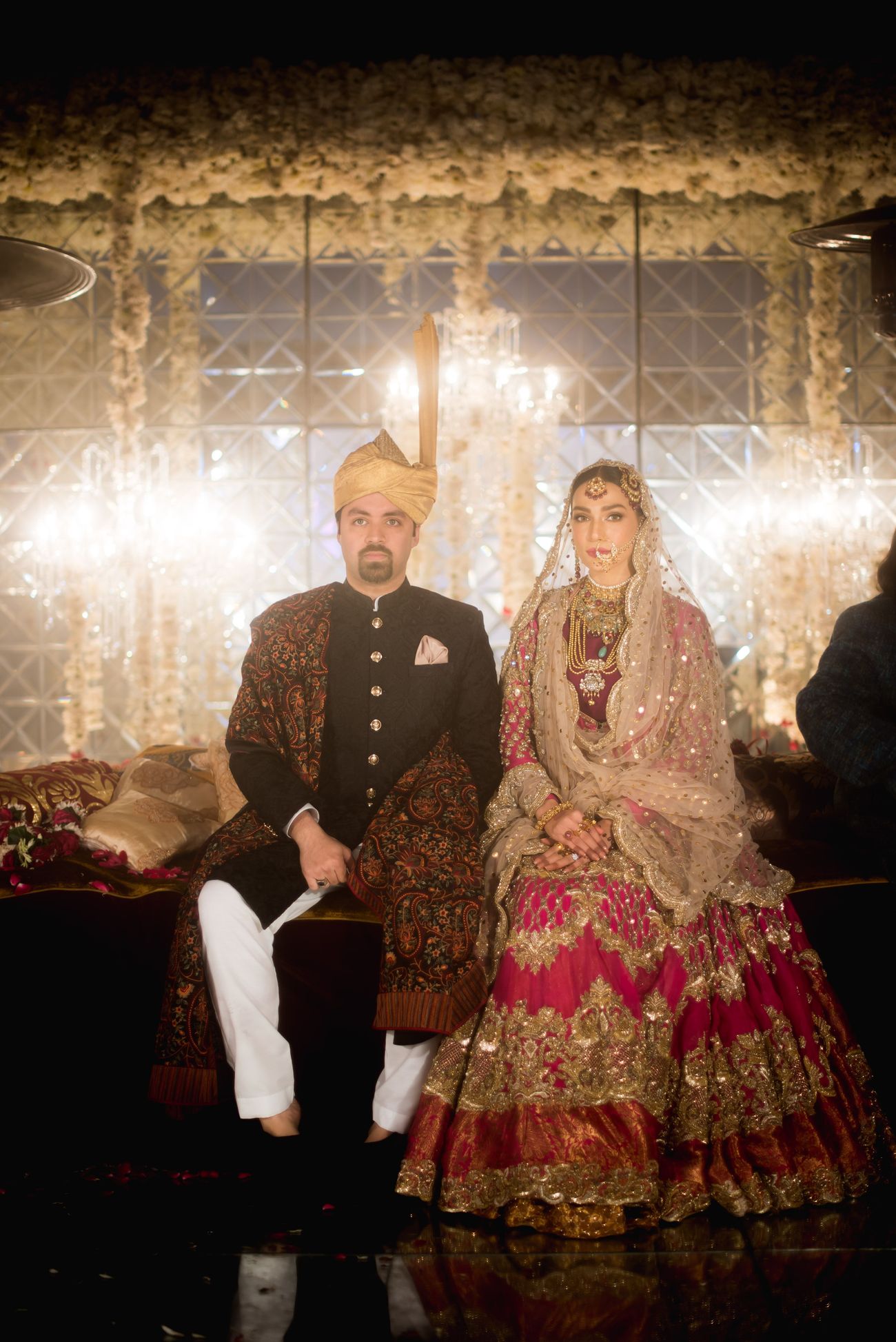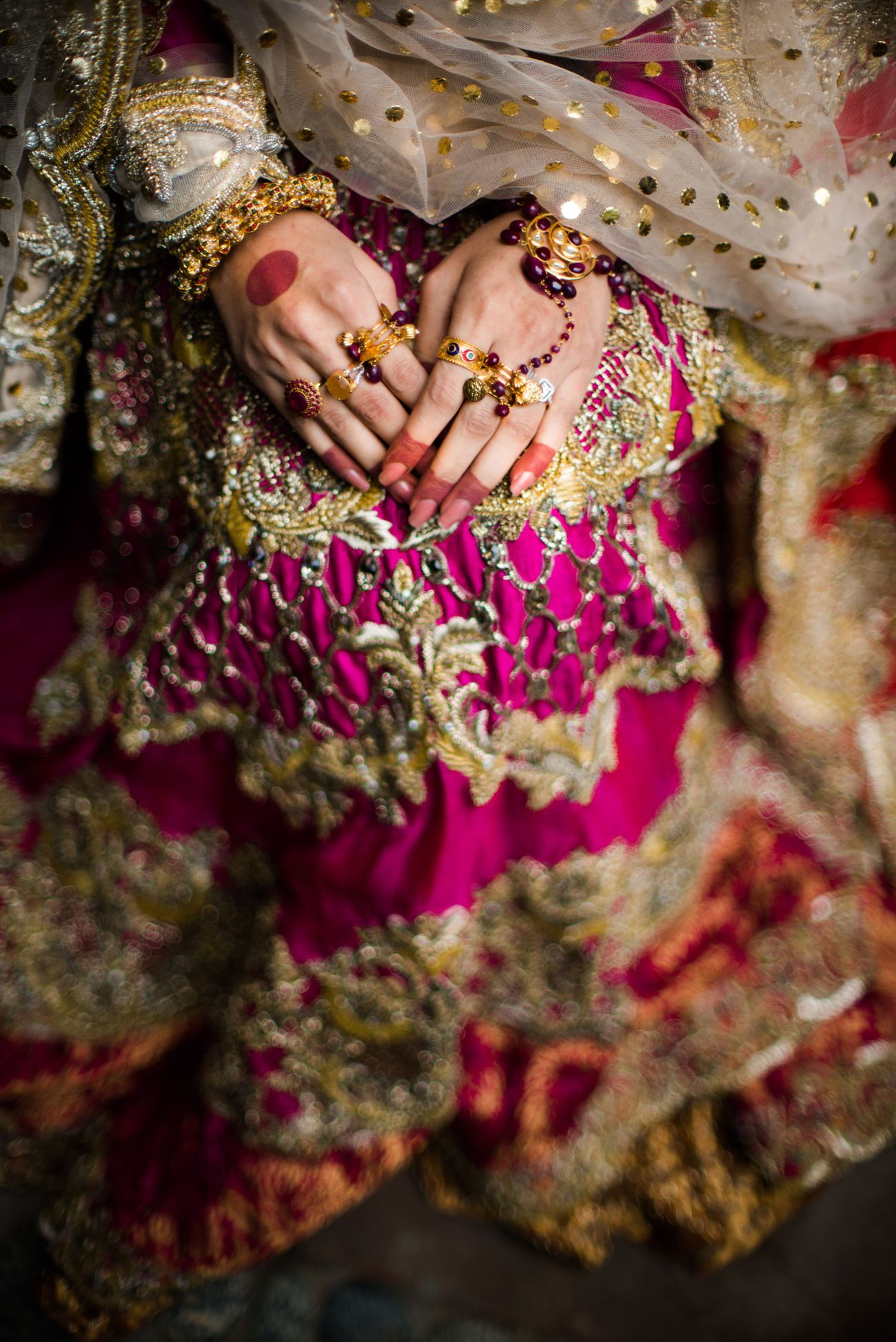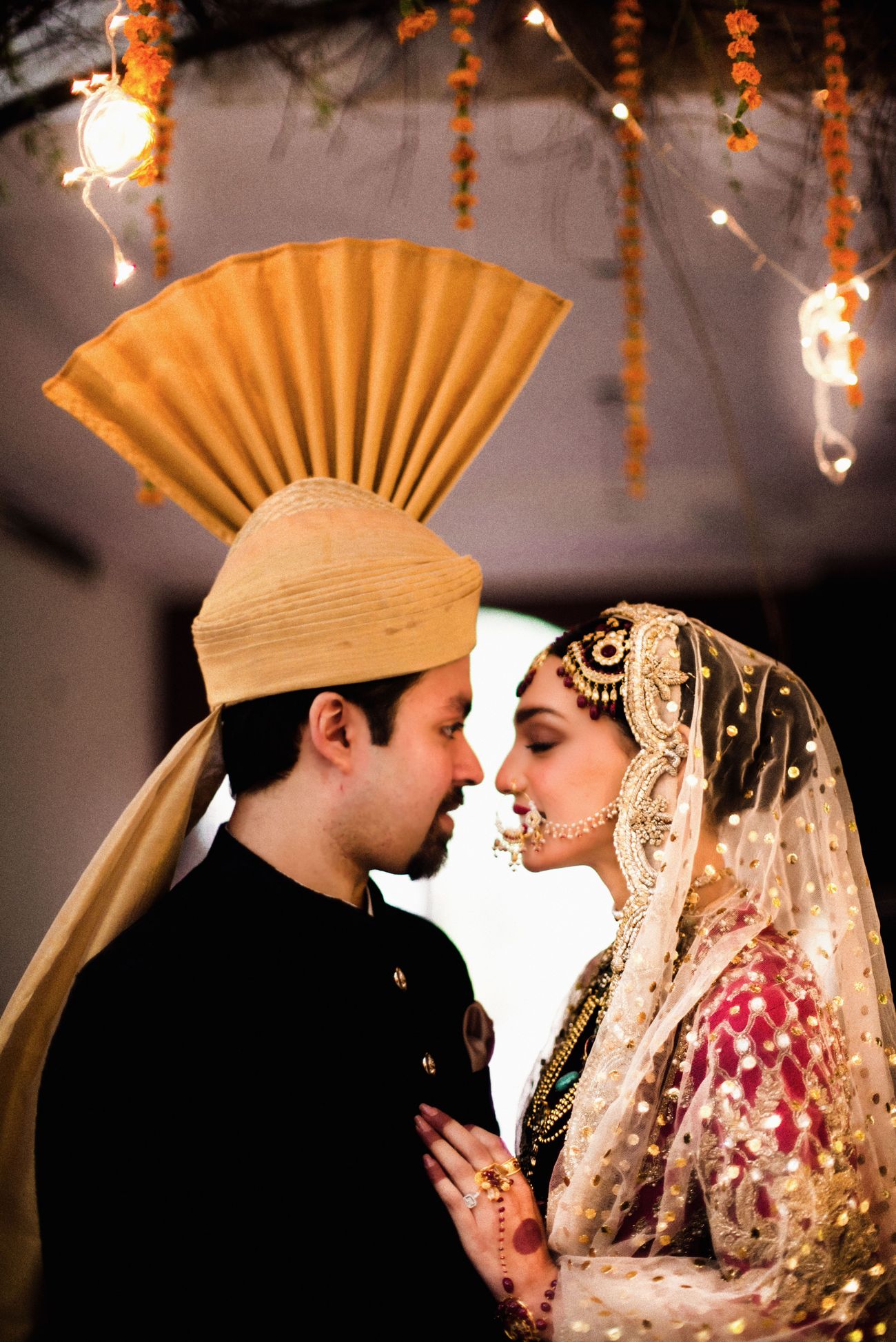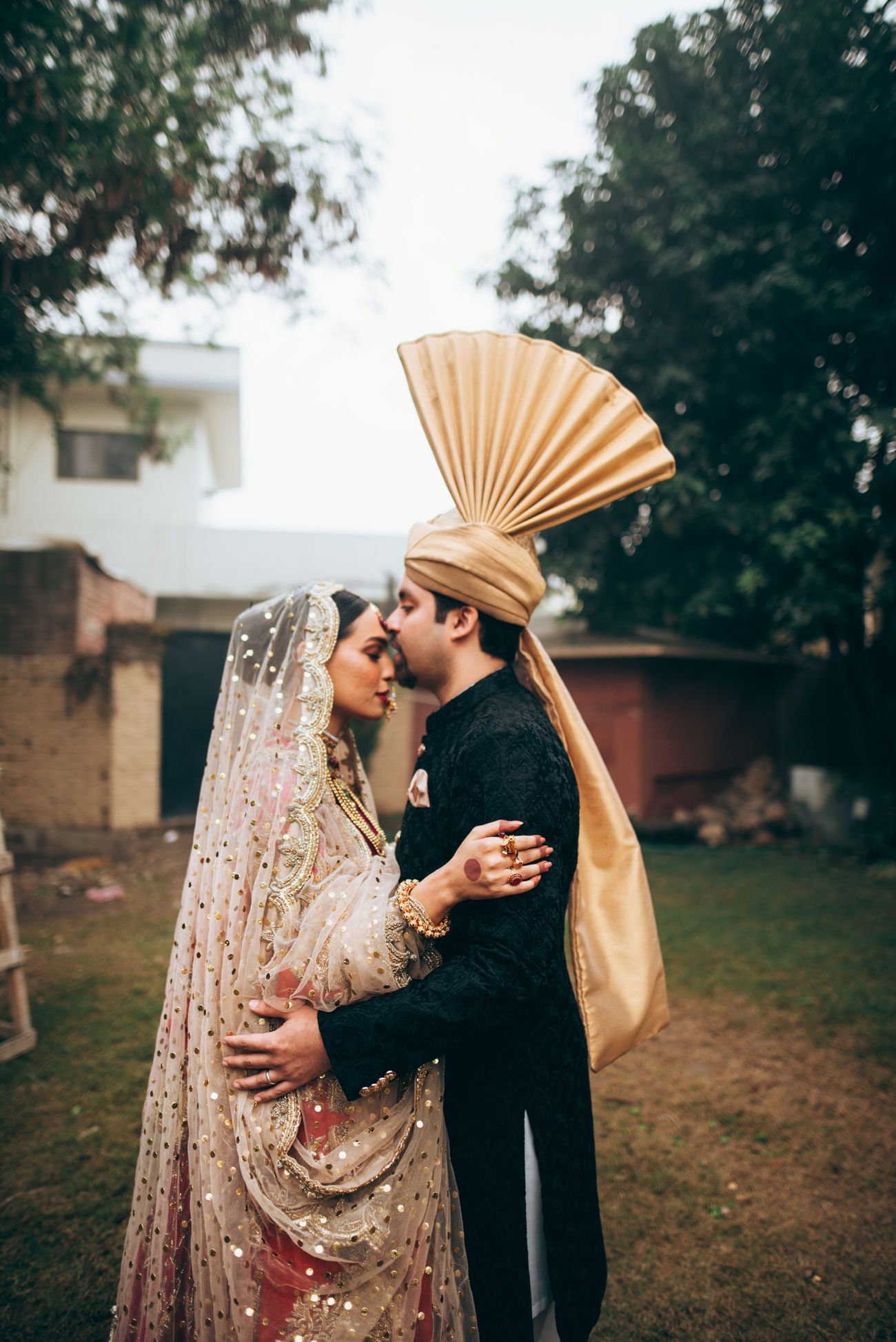 Walima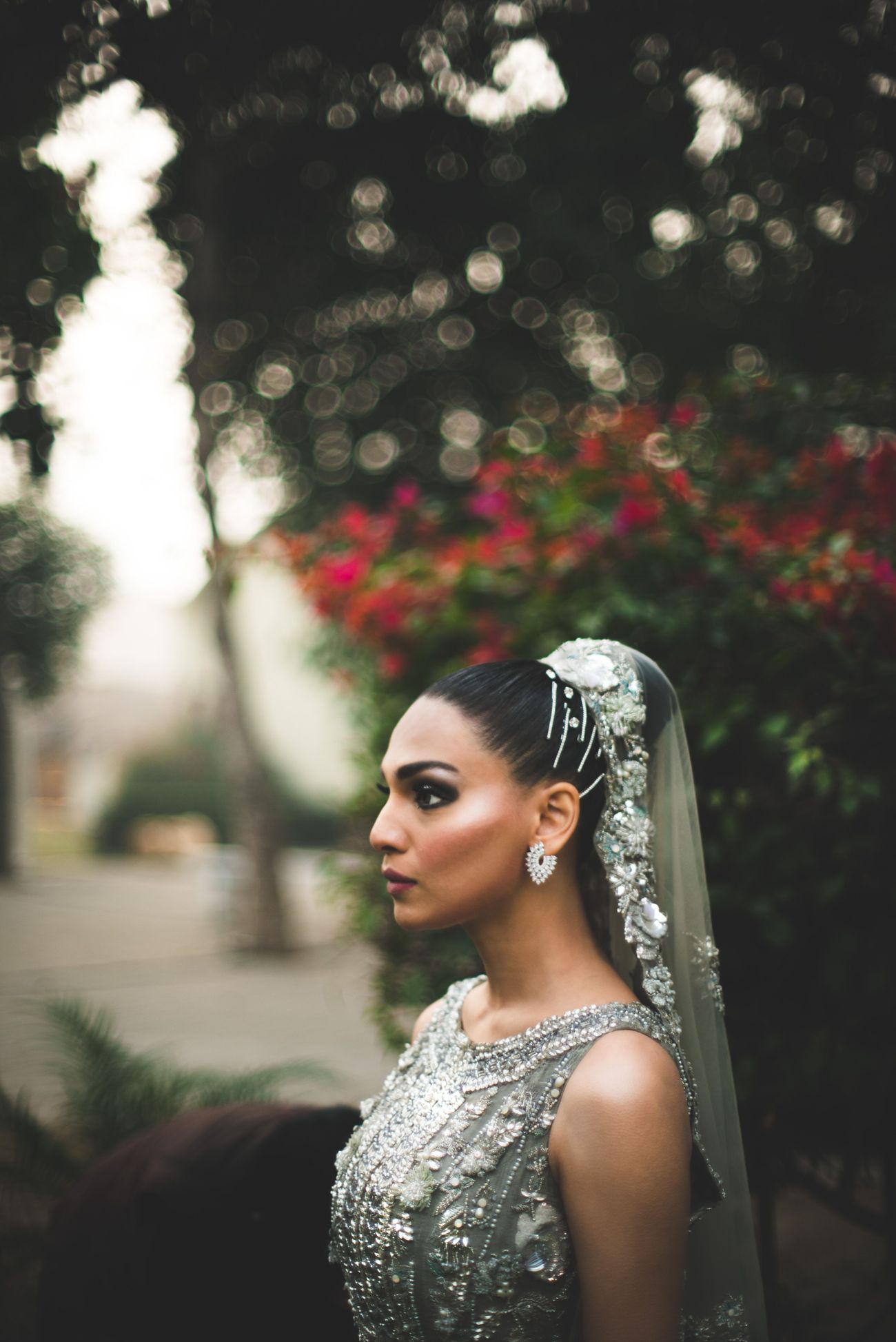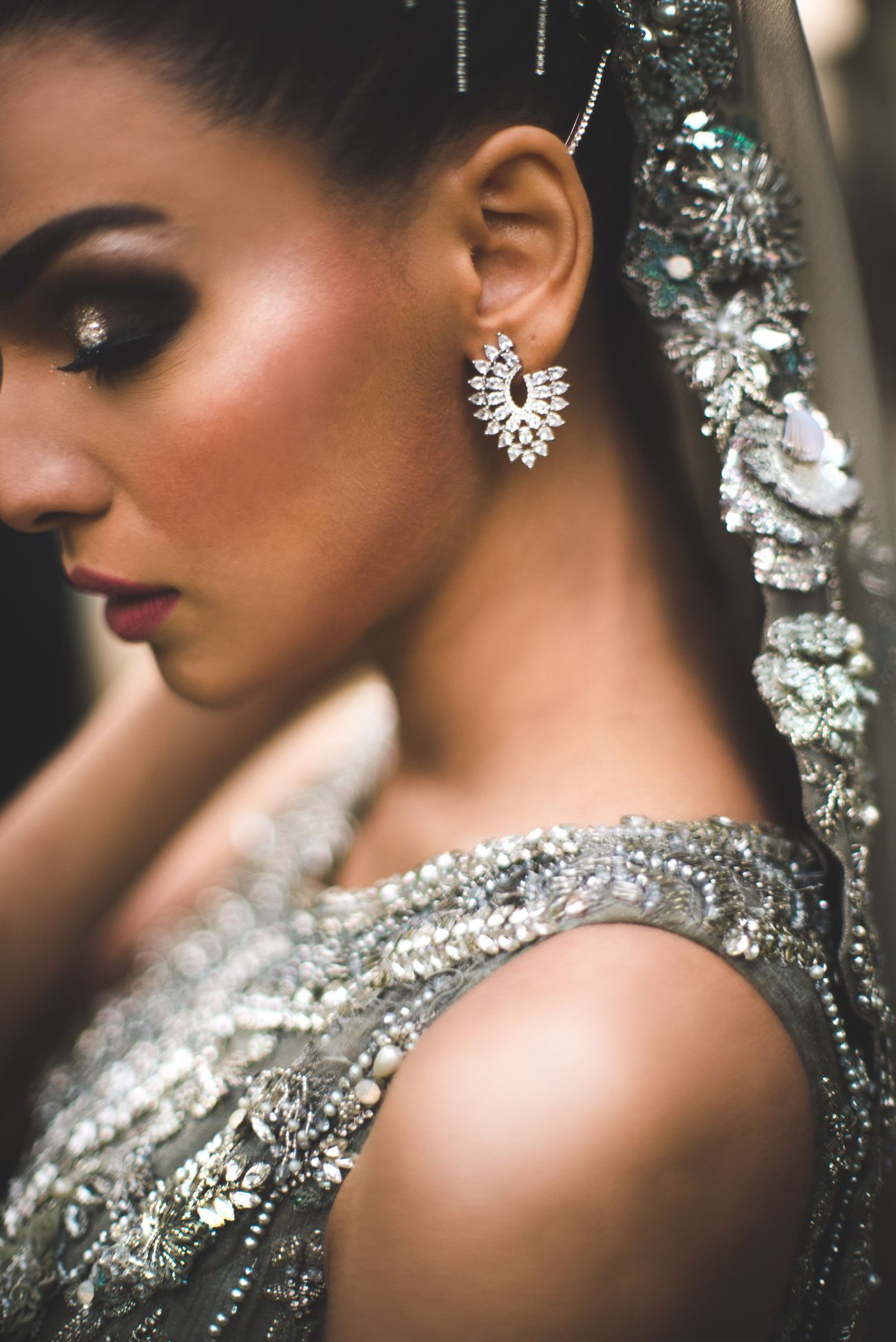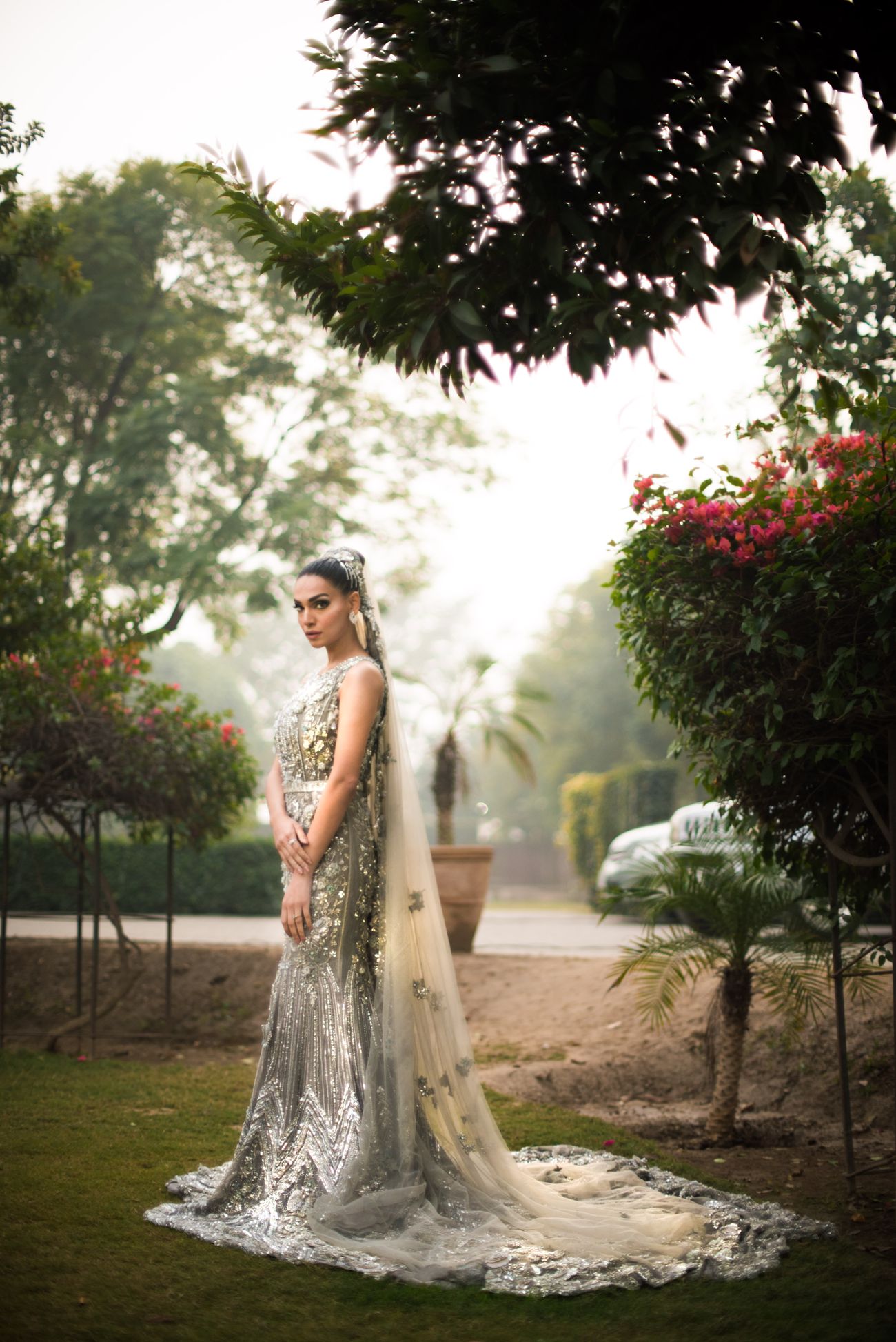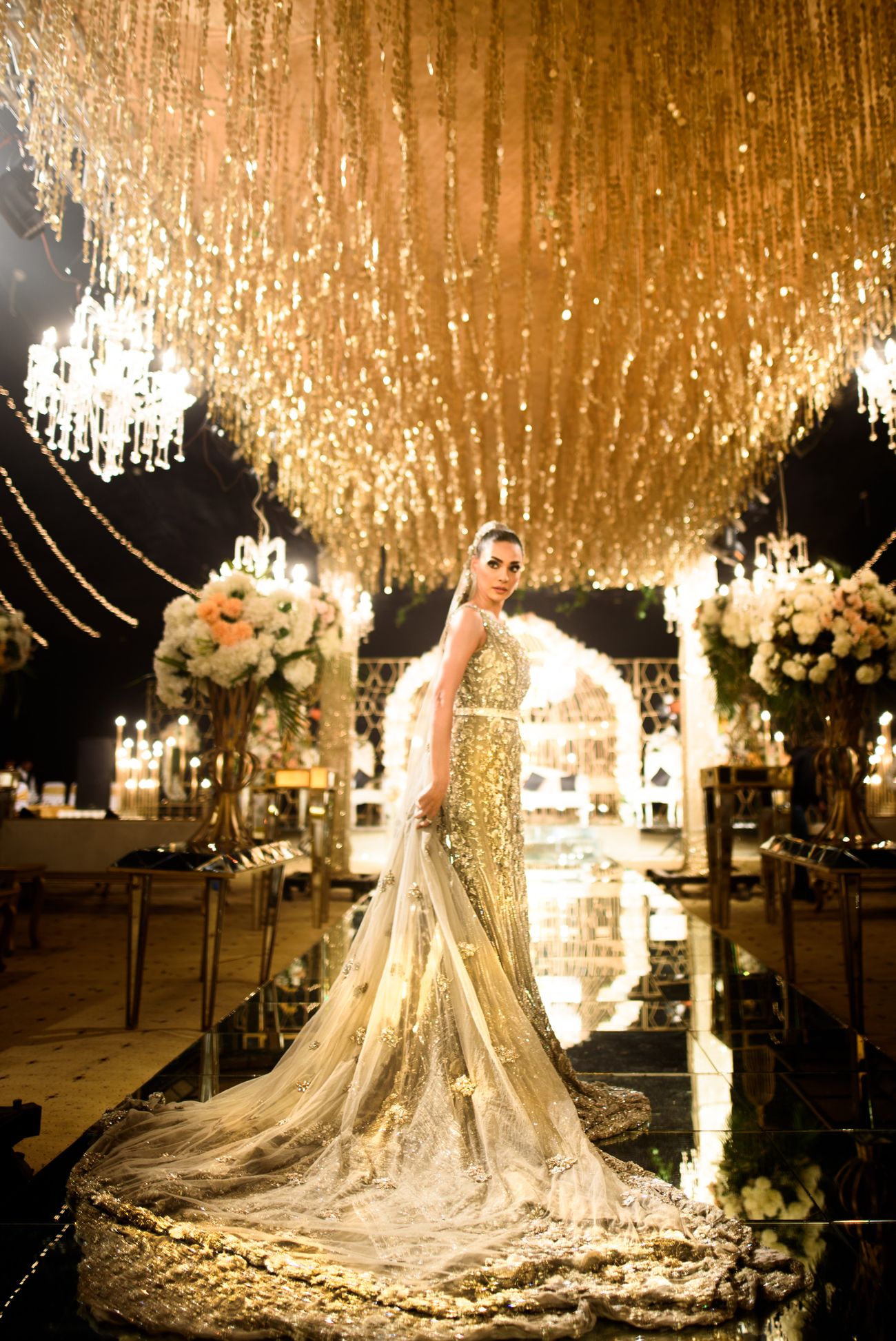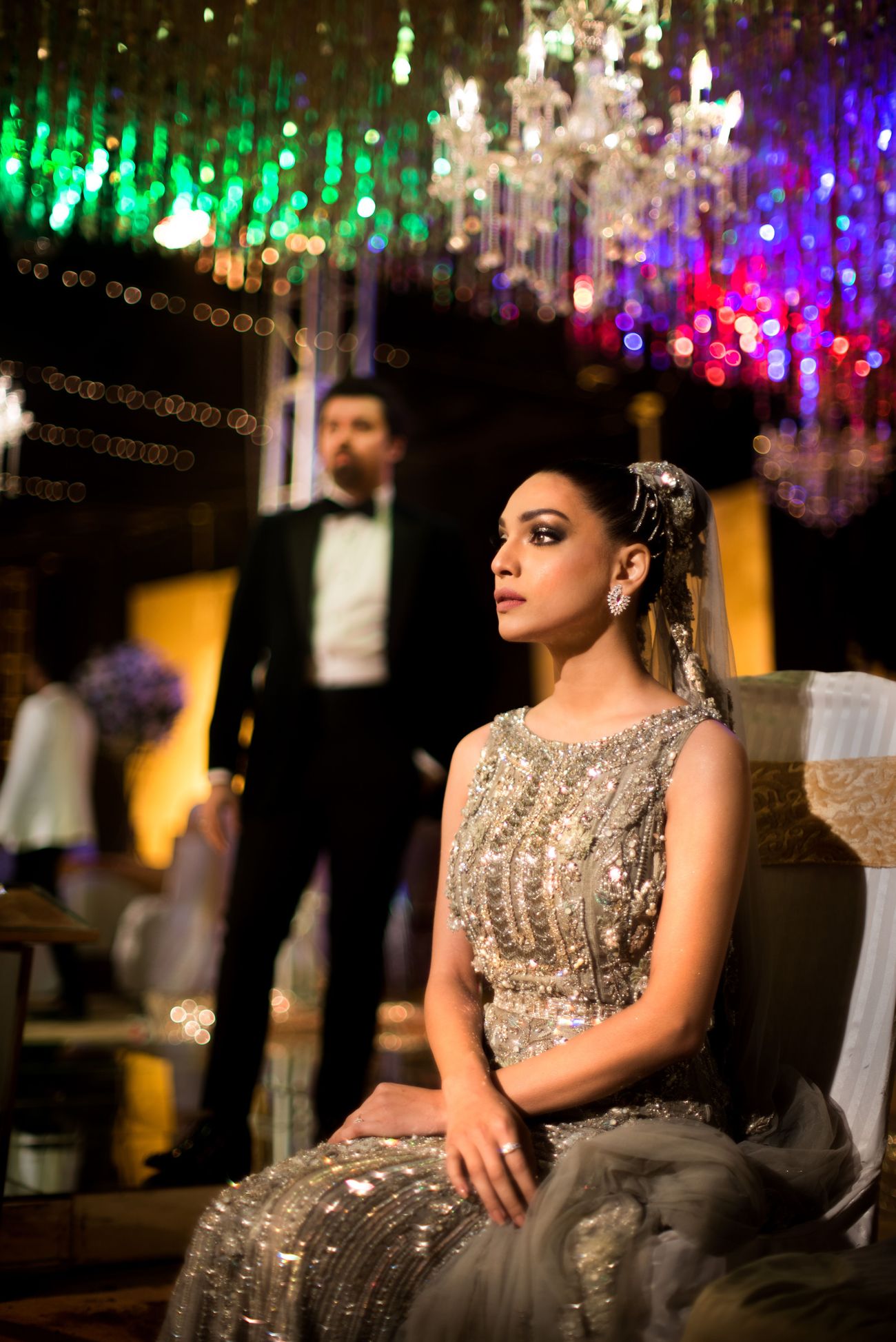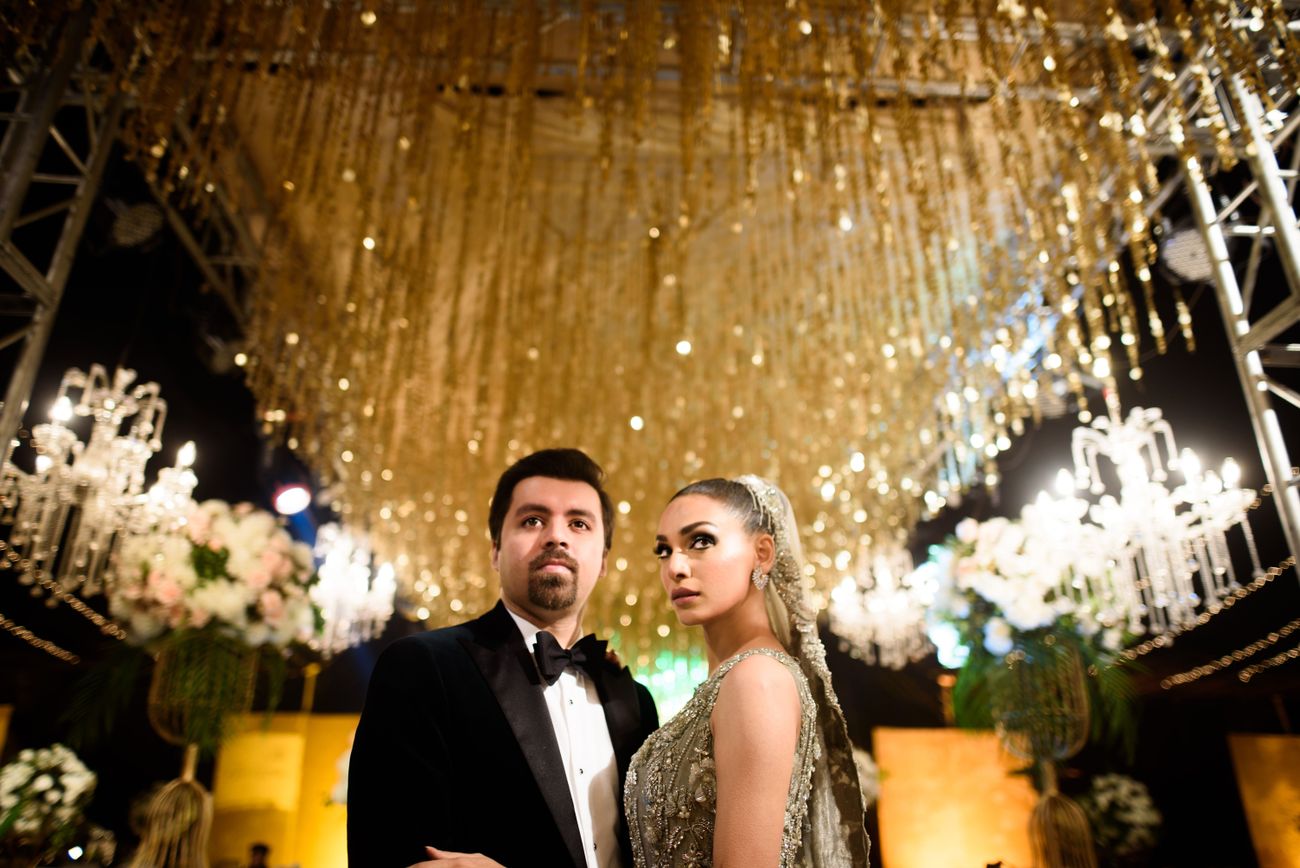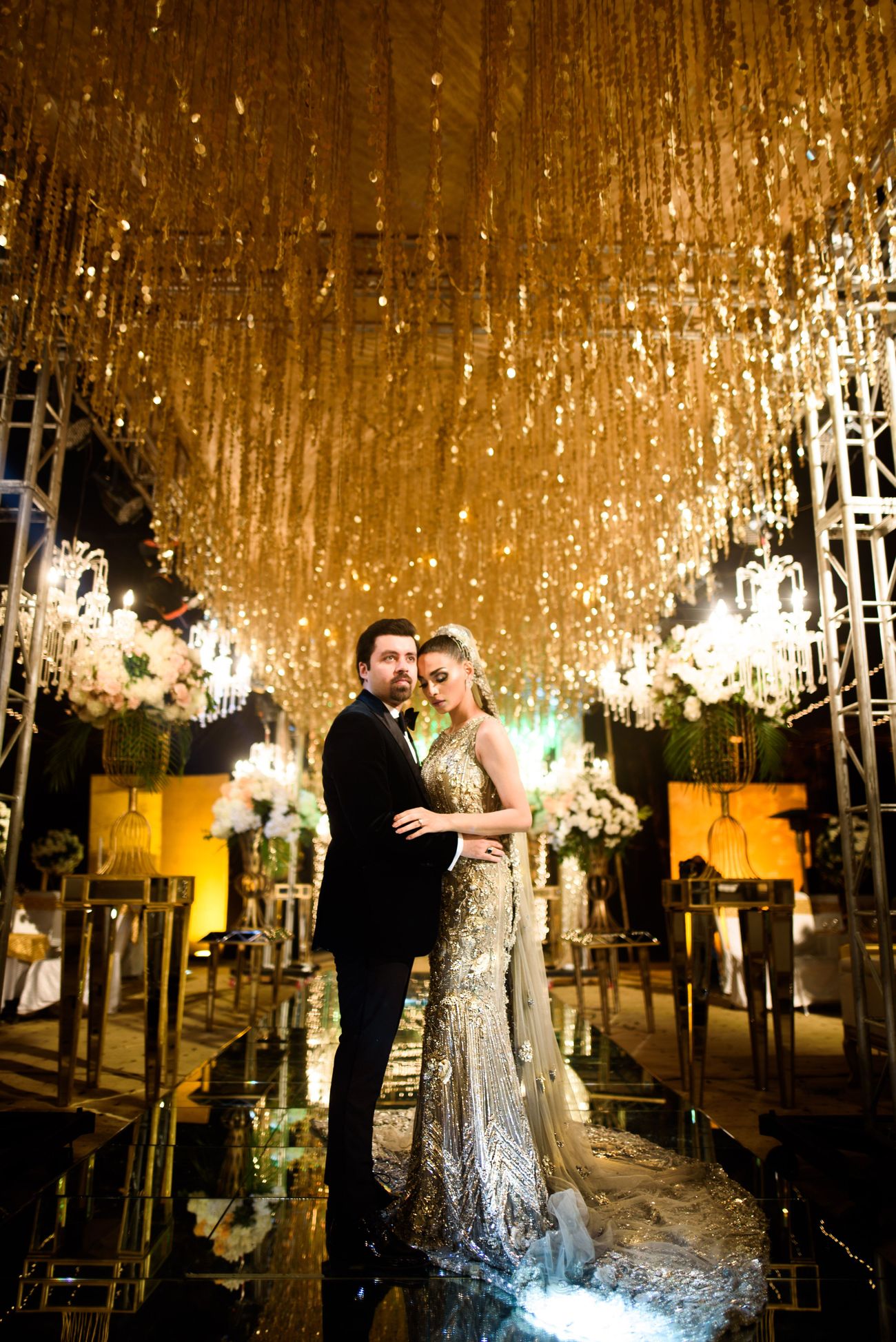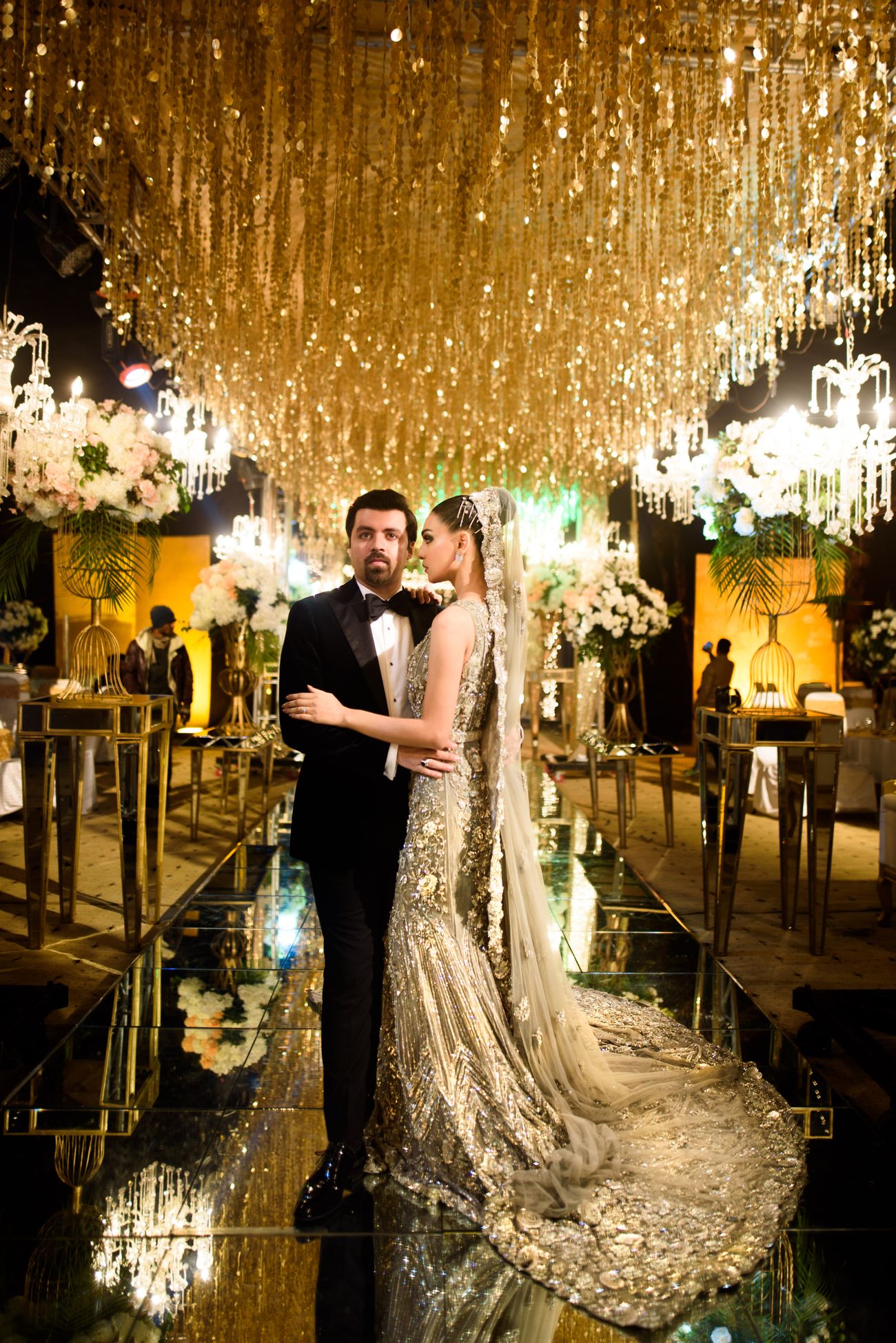 From The Bride: 
J5 Farmhouse. Absolutely stunning and lush green!
Sakuf Rendezvous Farmhouse. Very cooperative and spacious
Sunil Nawab. The best option for a natural and soft look.
Fatima Nasir. She would carve out a new flawless face out of you!
Shoaib Khan. The best option for a high glam look!
The Wedding Stories (Lahore). the most cooperative easy to work with team. I love their raw treatment of pictures. Very timely return of images!
A Small Shutter. Very dramatic touch to the entire look.
Semiha Javed. My mother-in-law created my Nikkah & Mayon outfits. My vision and her skills brought out the best designs!
Souchaj. They have most traditional cuts and embroidery.
Zartash Couture. Their designs have modern and sleek cuts with 3D embellishments.
Vendors: Venue: Nikkah- J5 Farmhouse, Shendi- Sakuf Rendezvous Farmhouse, Walima- Sakuf Rendezvous Farmhouse; Makeup Artist: Nikkah & Shendi- Sunil Nawab, Mayon- Fatima Nasir, Walima- Shoaib Khan; Wedding Photographer: Nikkah & Mayon- The Wedding Stories (Lahore), Shendi- A Small Shutter; Decor: Nikkah- Lumineux Event Management, Mayon- Saqi Events, Shendi- TMS Events, Walima- TMS Events; Bridal Outfits: Nikkah & Mayon- Semiha Javed, Shendi- Souchaj, Walima- Zartash Couture. Groomwear: Nikkah, Valima & Shendi- Vogue Tailors, Walima- Moss Bros