A Lockdown Wedding With Only 30 People
BY Aakanksha | 14 May, 2020 | 23034 views | 4 min read
To say coronavirus has affected weddings, will be an understatement. It has truly changed the face of weddings for now. In the last 2 months, many soon to be married couples have had to face coronavirus wedding cancellations or postponements. Megha & Tushar were one such couple. All set for a destination wedding in Agra, the couple was gearing up to celebrate their union, and suddenly it all came to a halt with the announcement of a lockdown. However, they sat down, talked to each other and decided that the best way to go forward would be to get married in an intimate setting and start the next phase of their life as soon as possible. So, as soon as some relaxations were announced, Megha & Tushar, with the help of their friends and family, started planning a wedding with only 30 people.
It took place at Megha's house. She wore a stunning gold saree of her mother, and got married to Tushar with 30 people in attendance and many more joining virtually via video calls and zoom. Gautam Khullar Photography★ 4.8 shot the most memorable day of the couple's life in a beautiful manner, ensuring throughout that strict safety measures were followed. In Gautam's words, "We took proper precautions of masks , gloves and Sanitizers which were worn throughout the shoot without fail".
Meet Megha & Tushar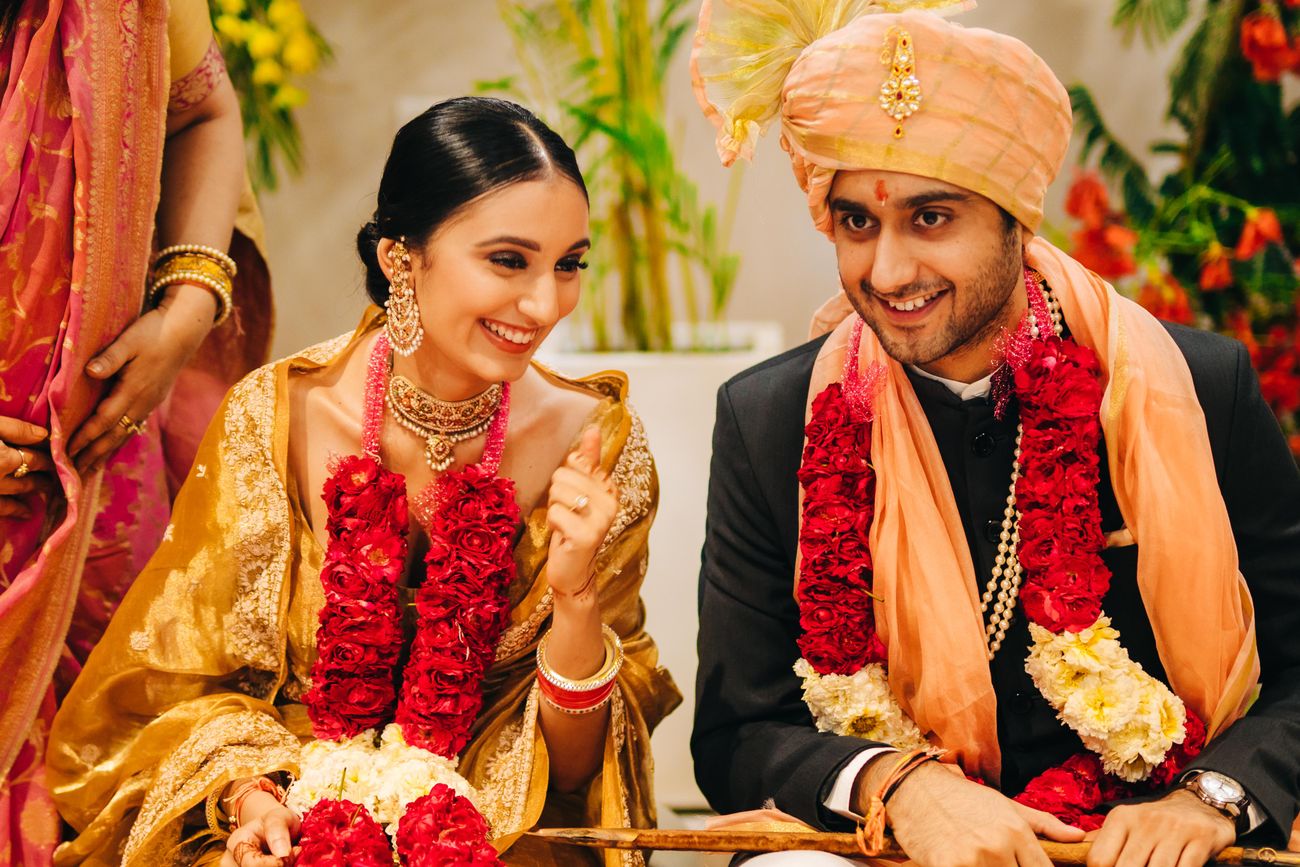 The Haldi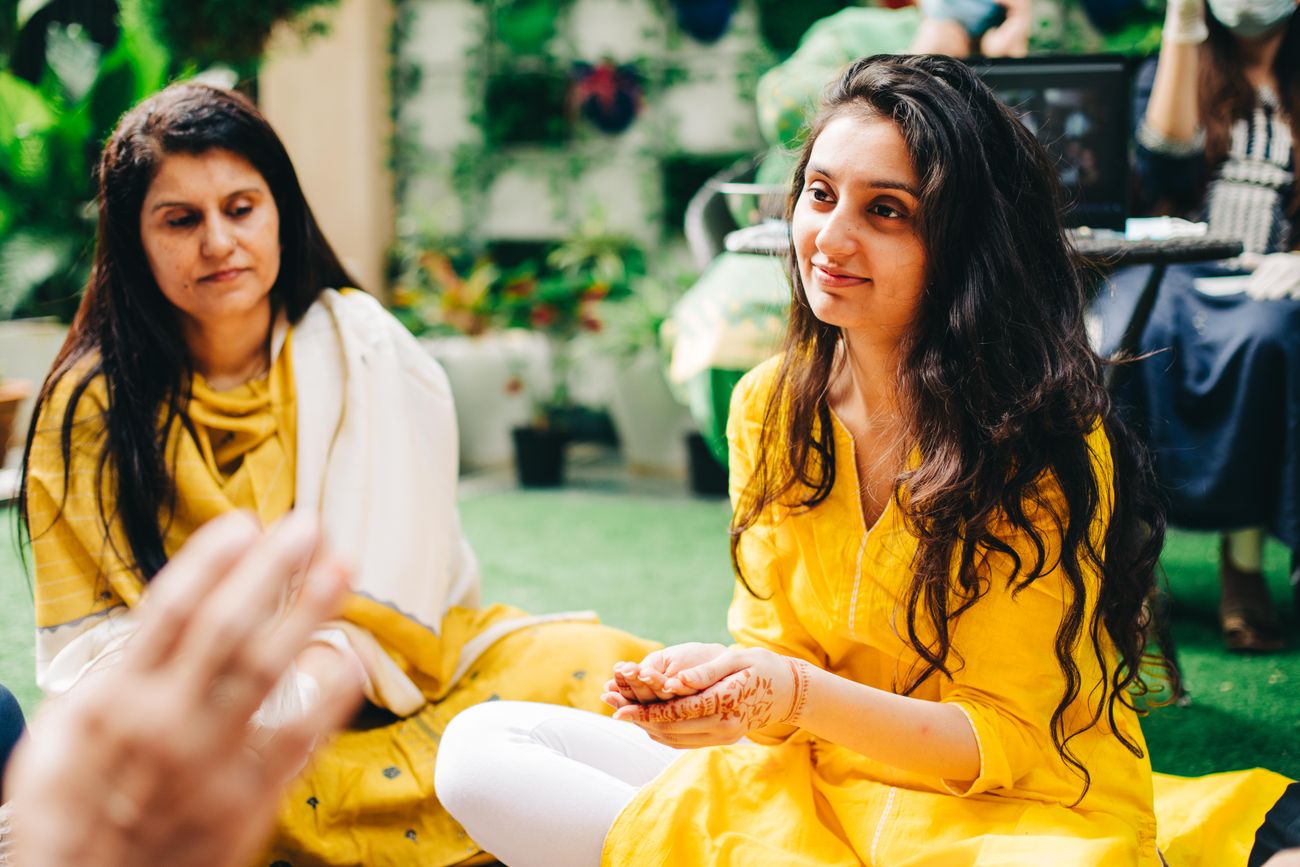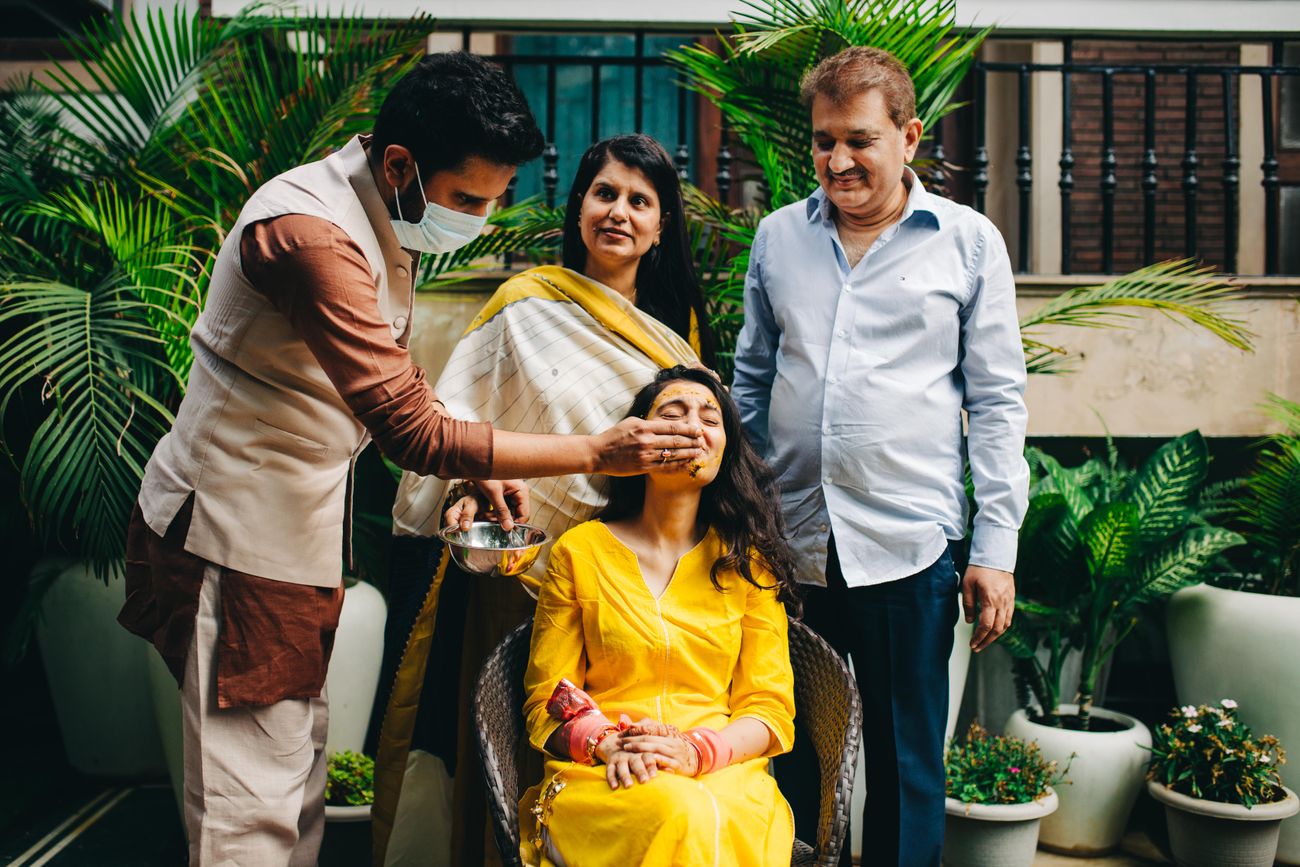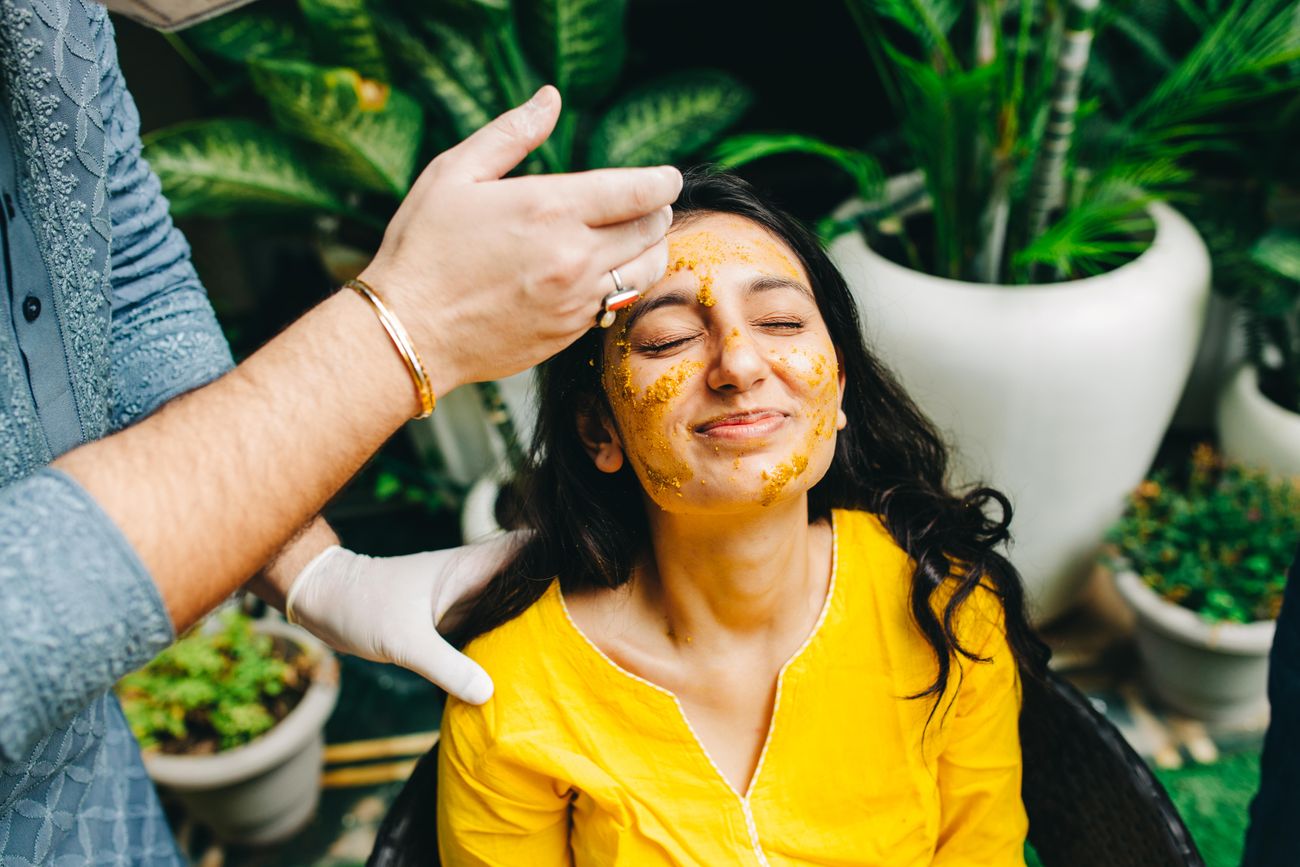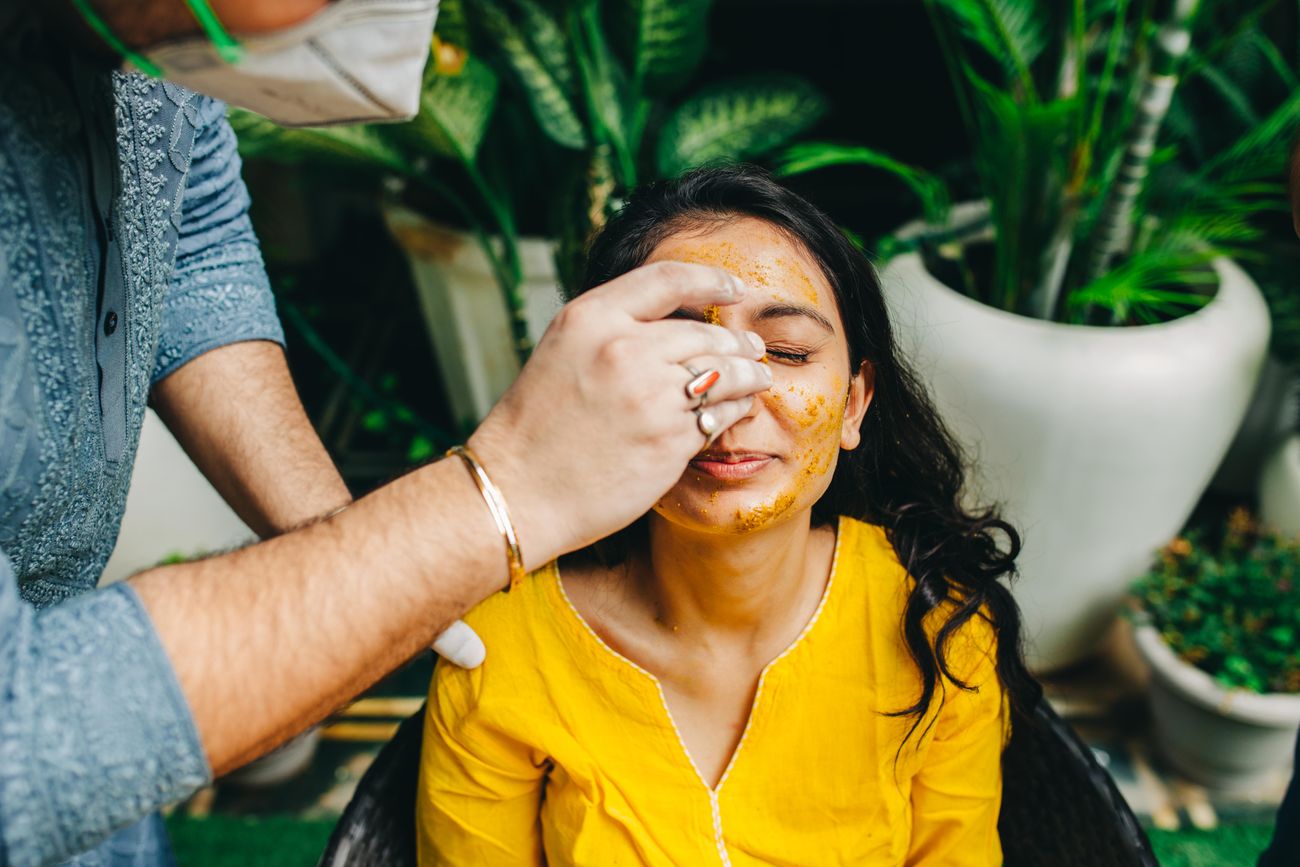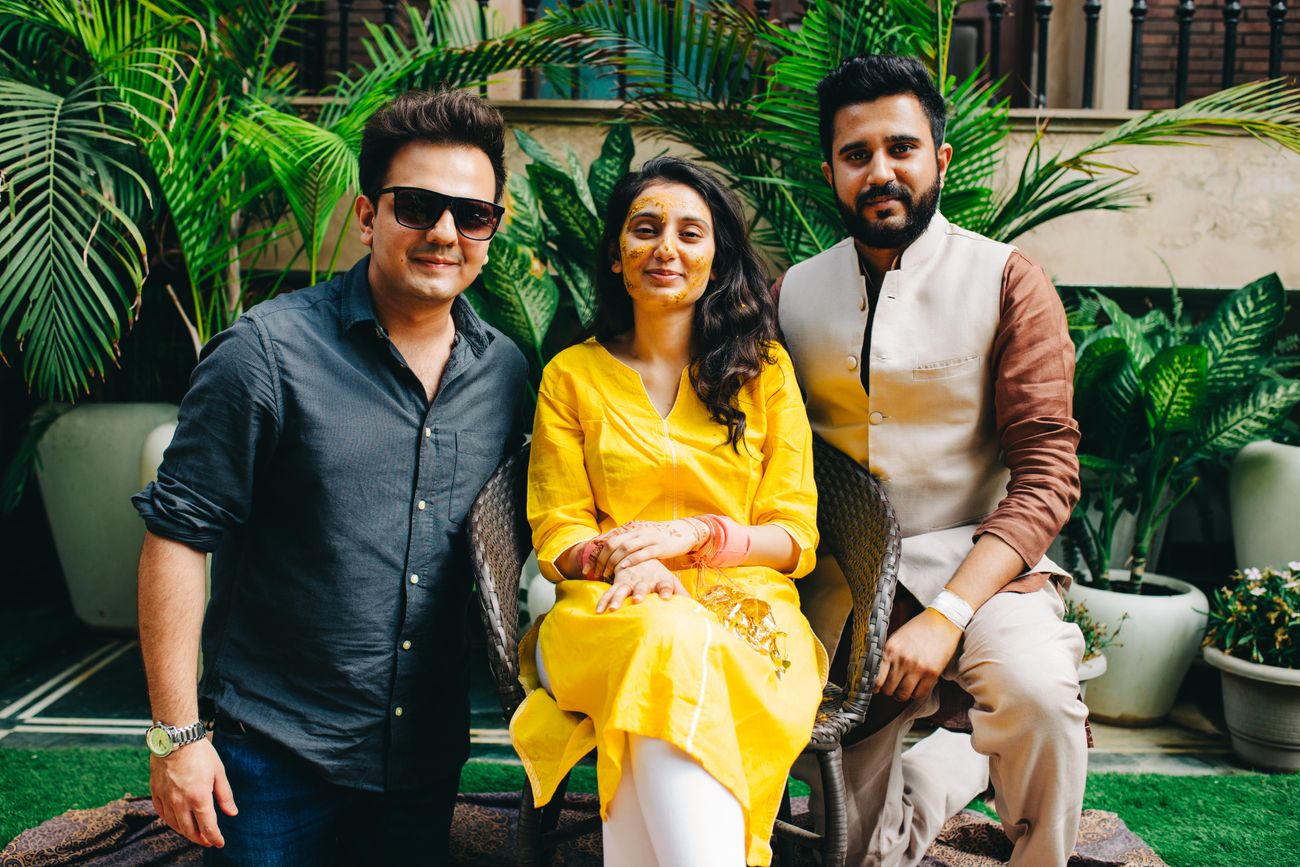 The Wedding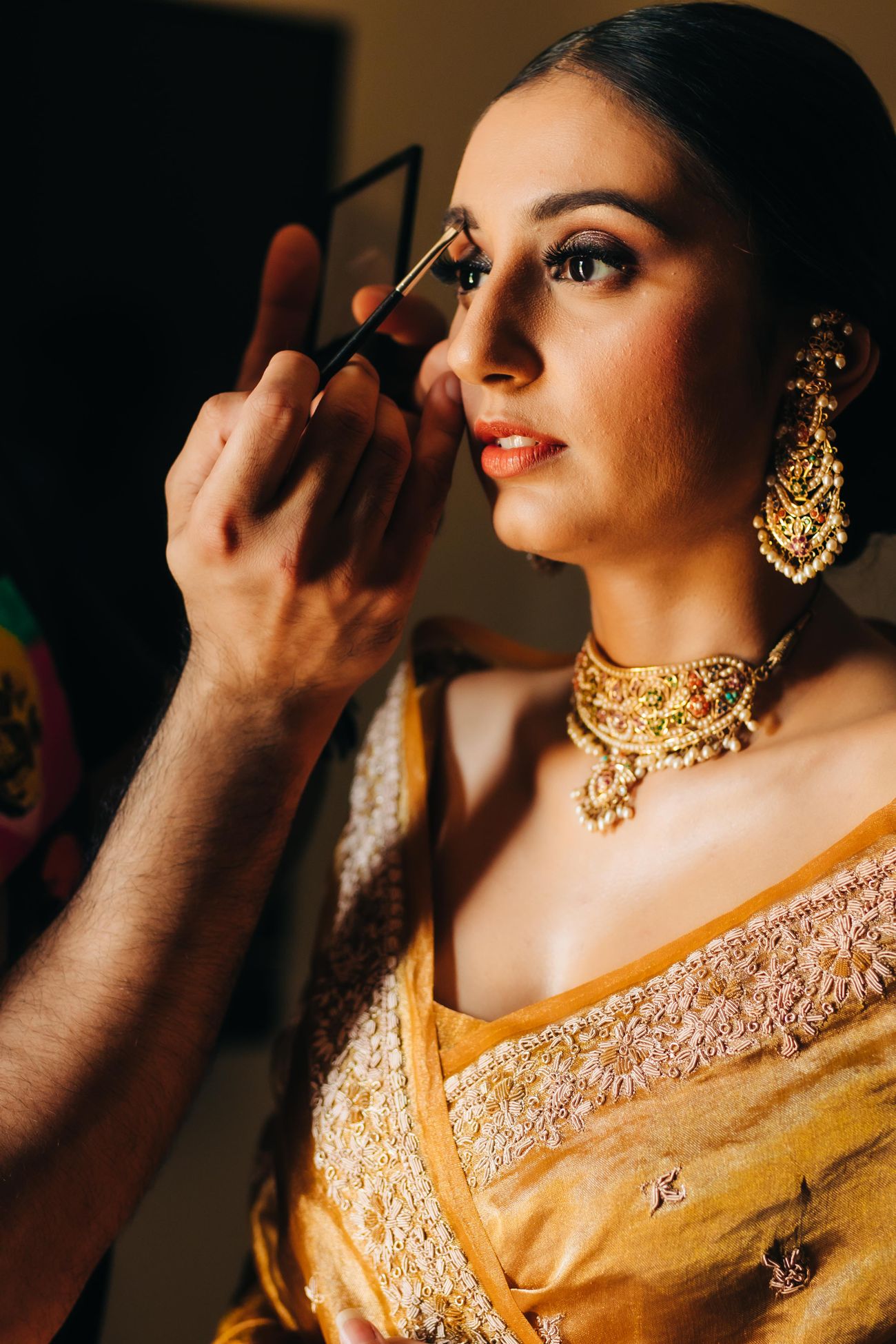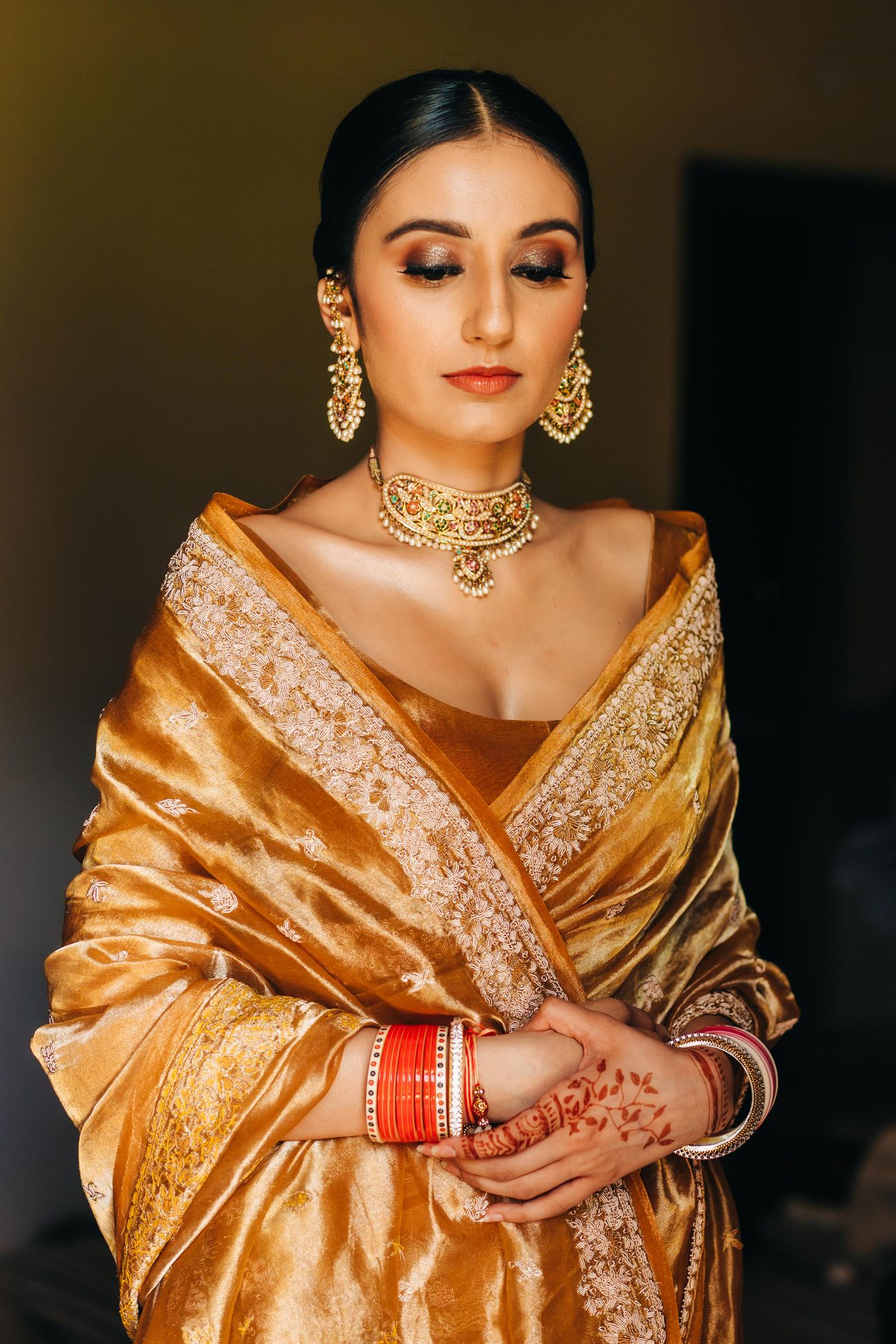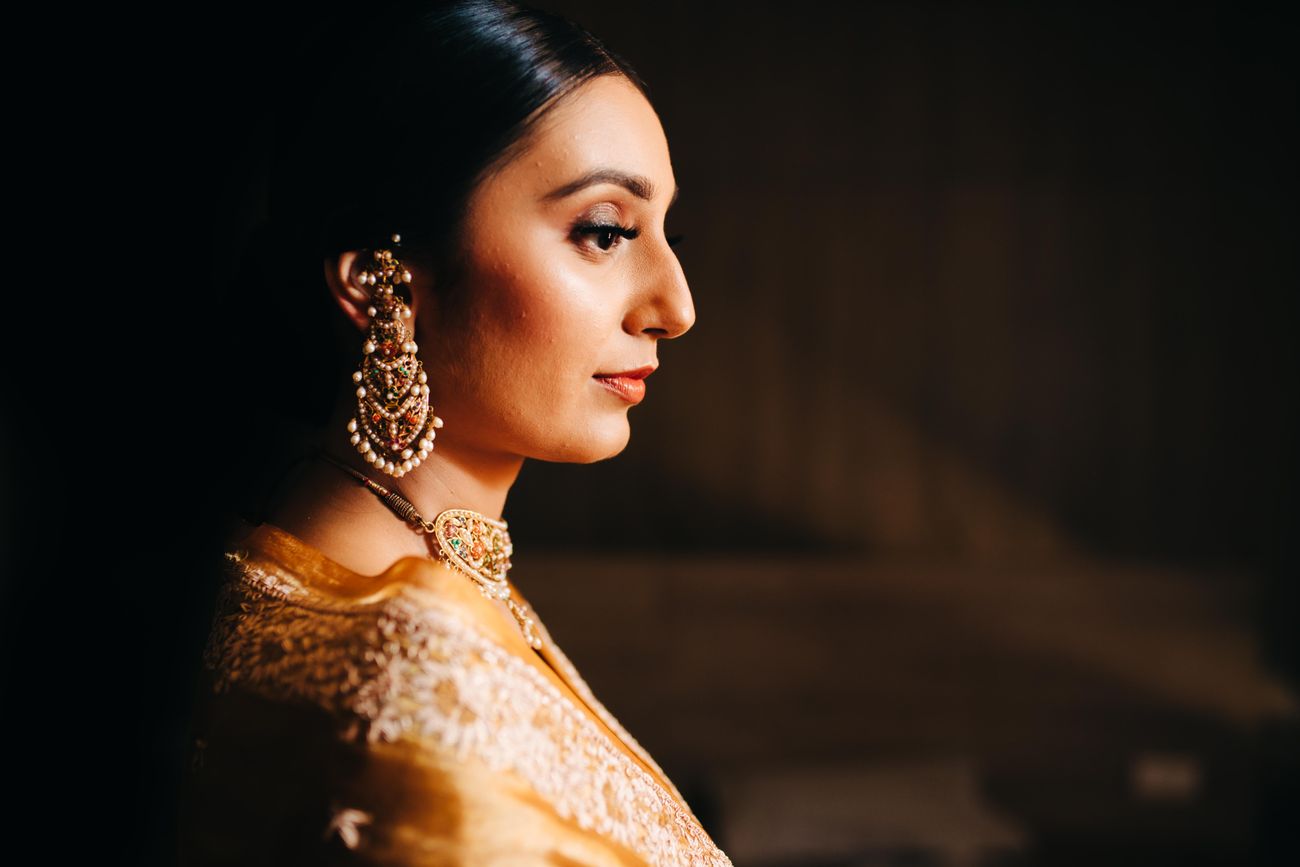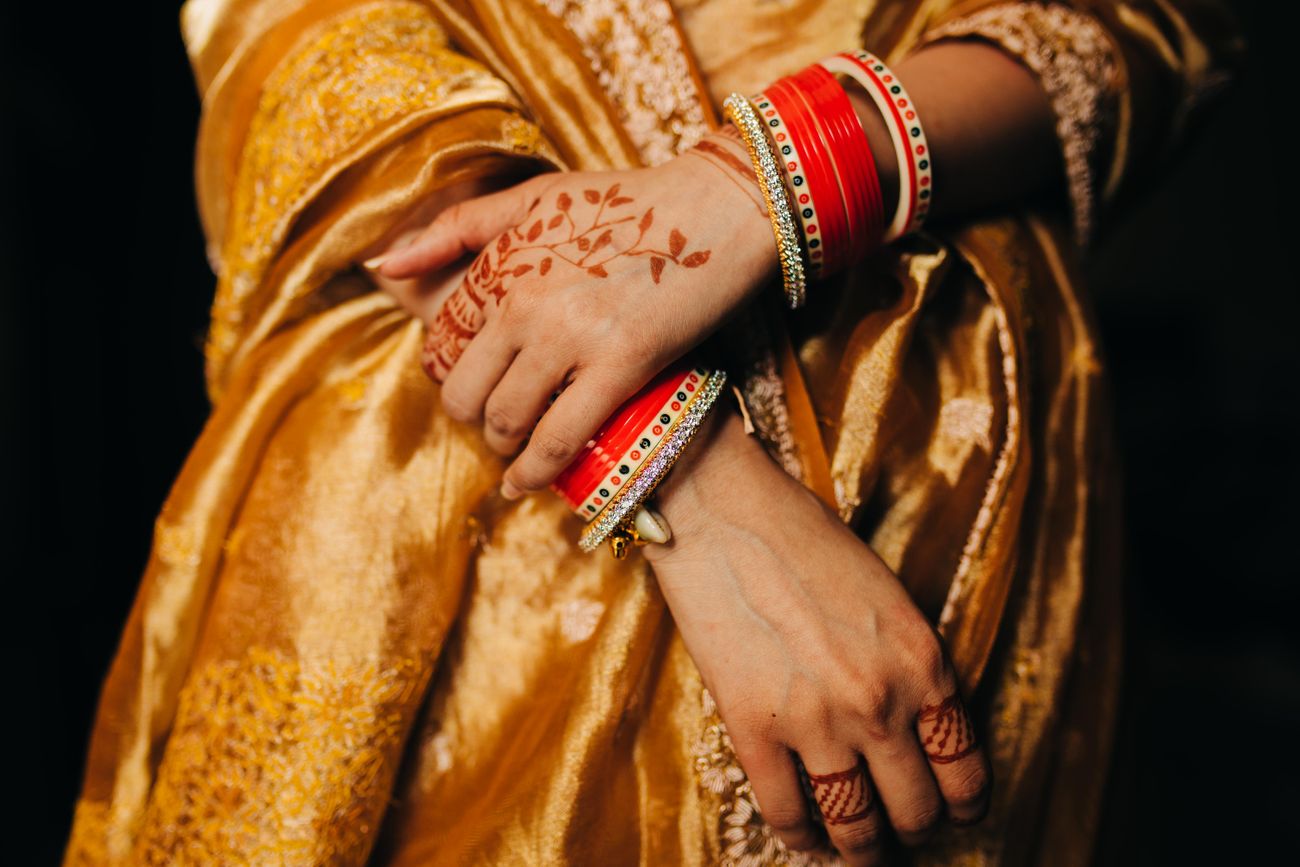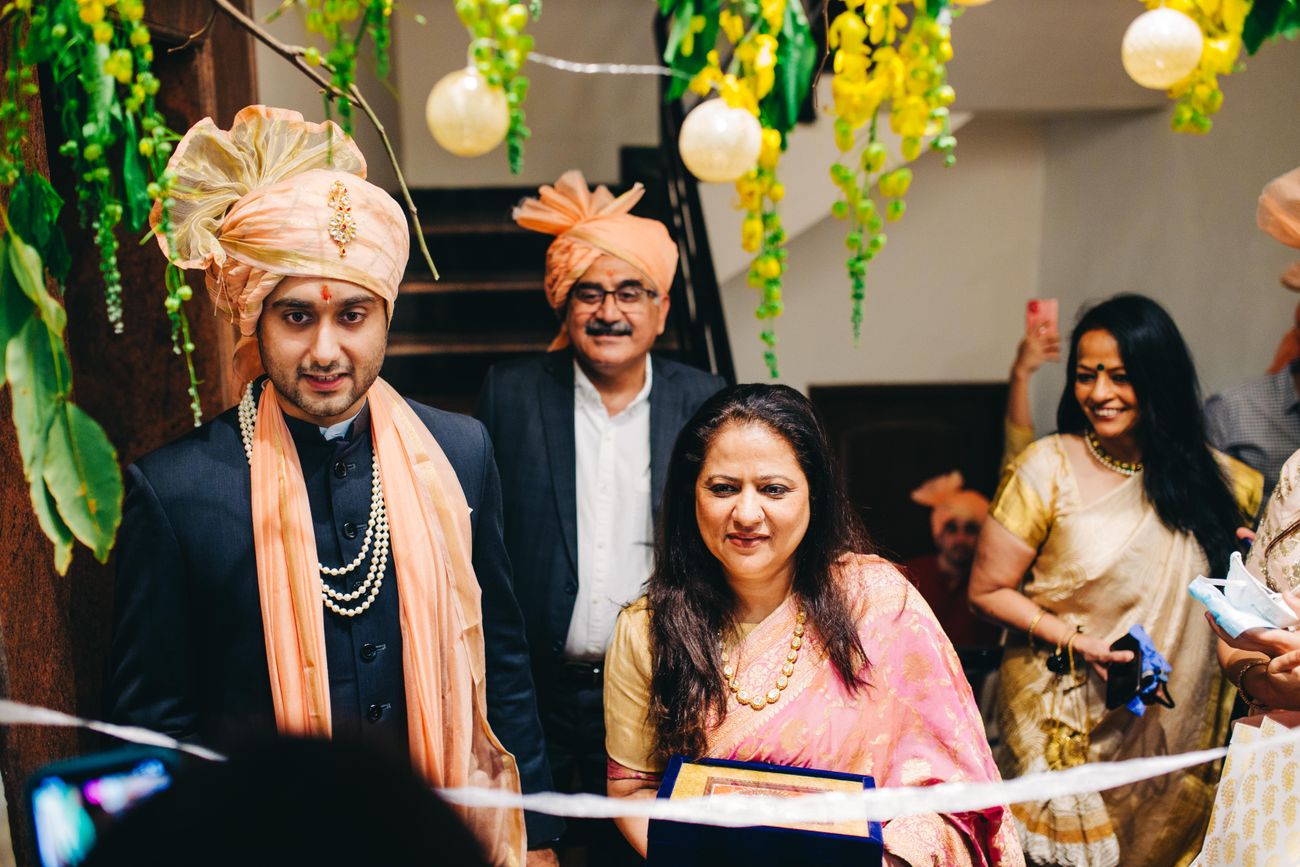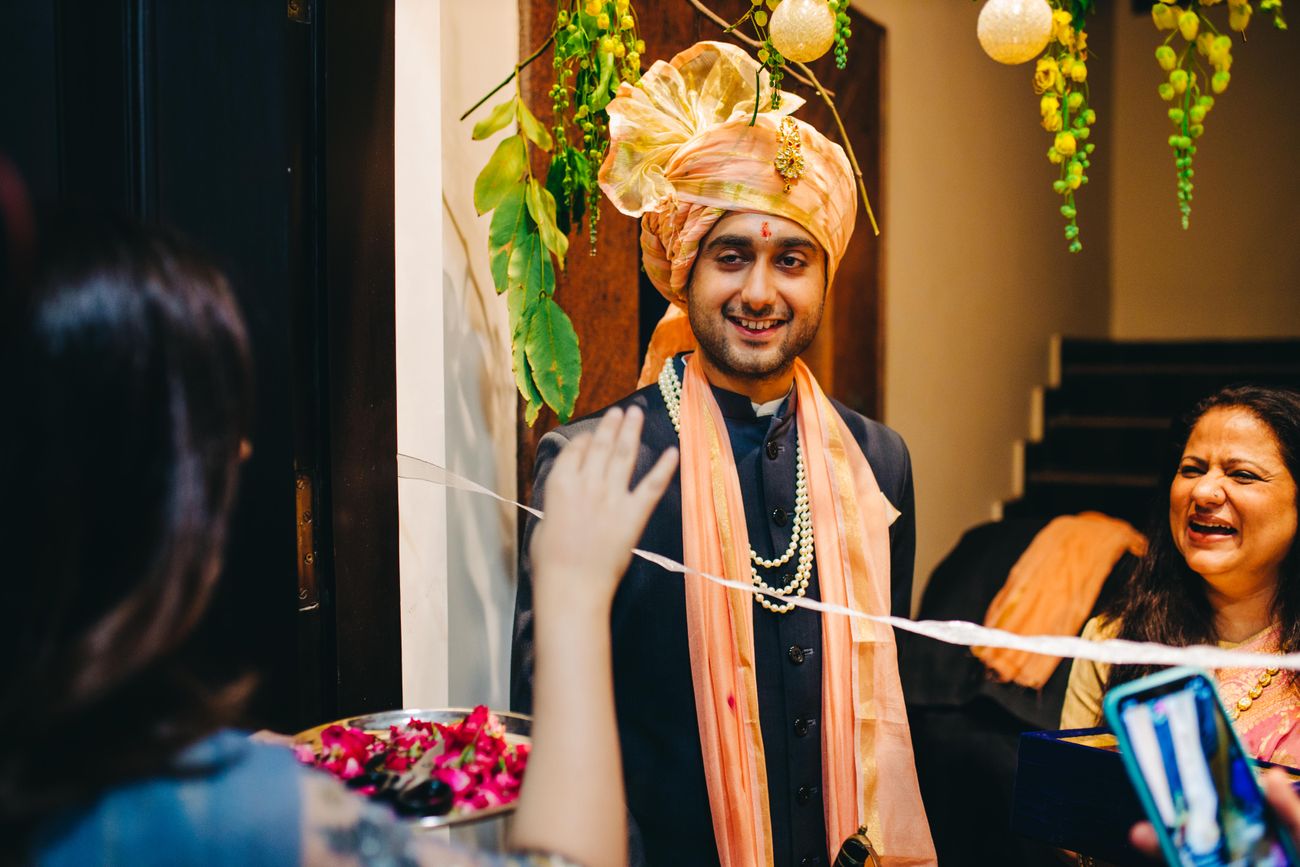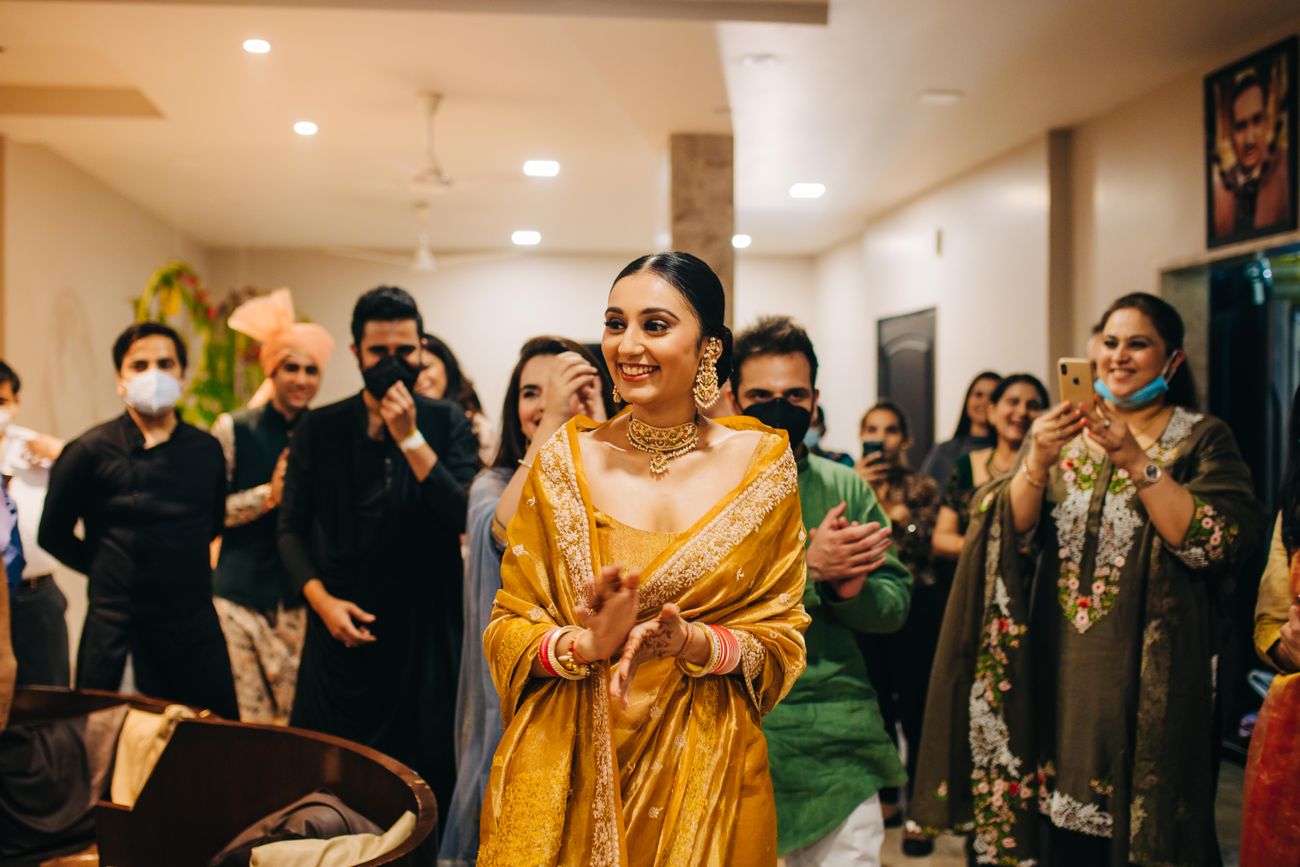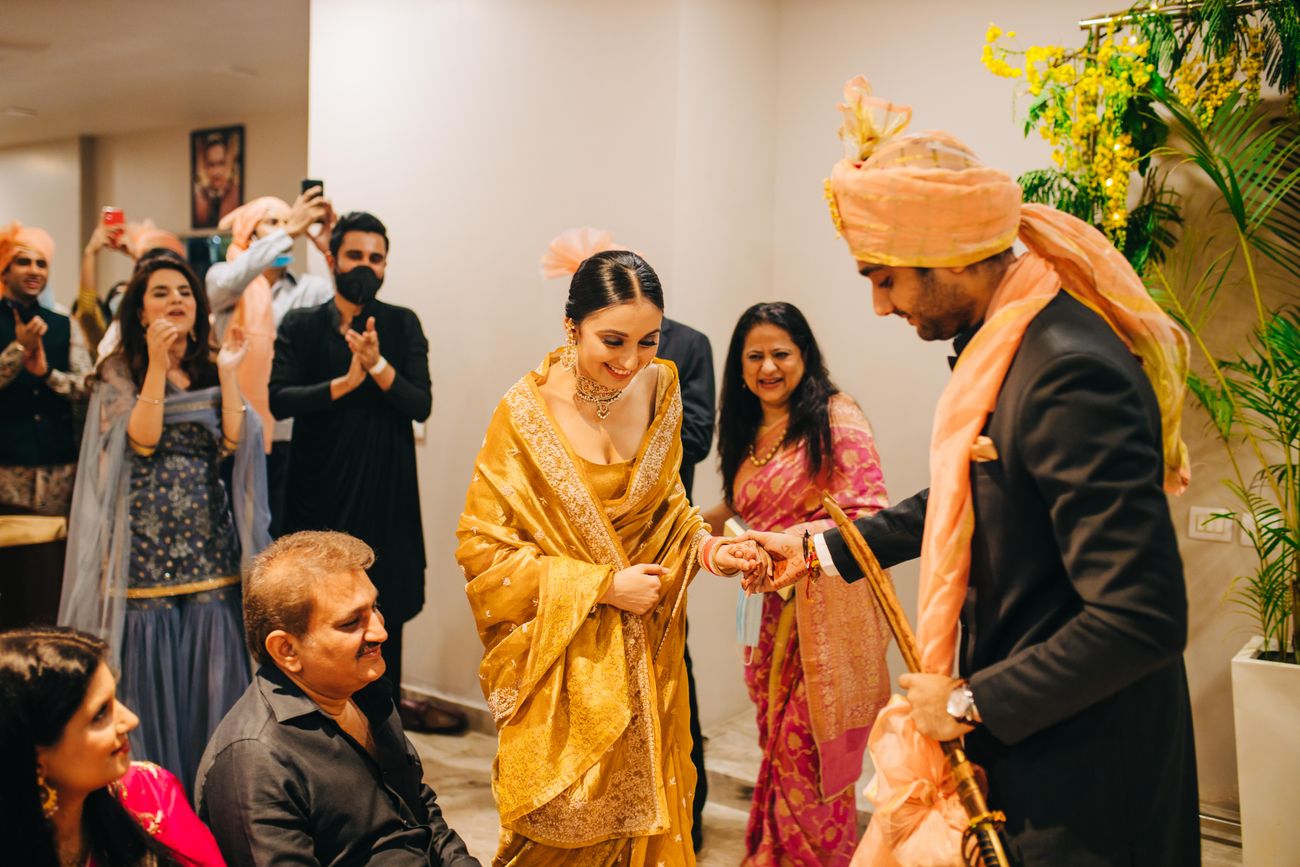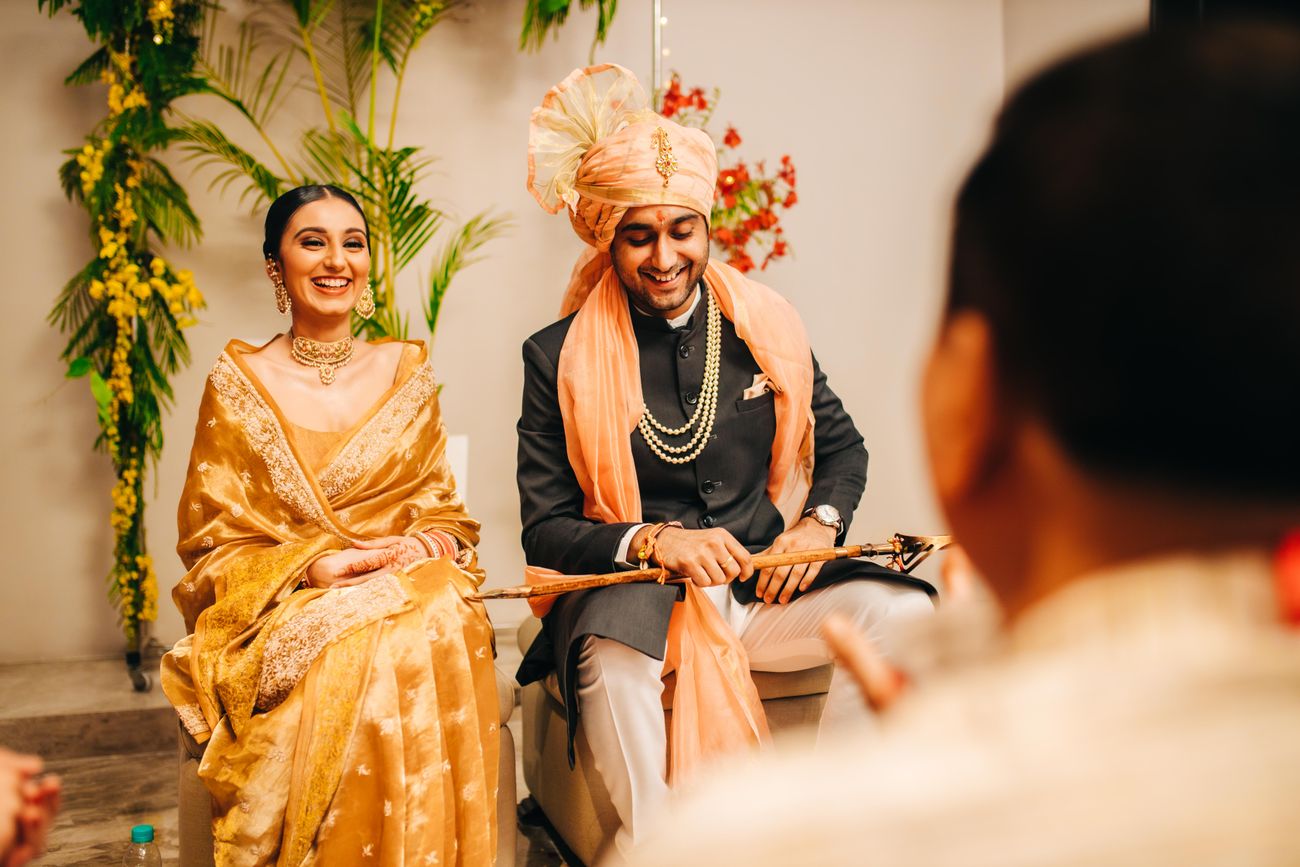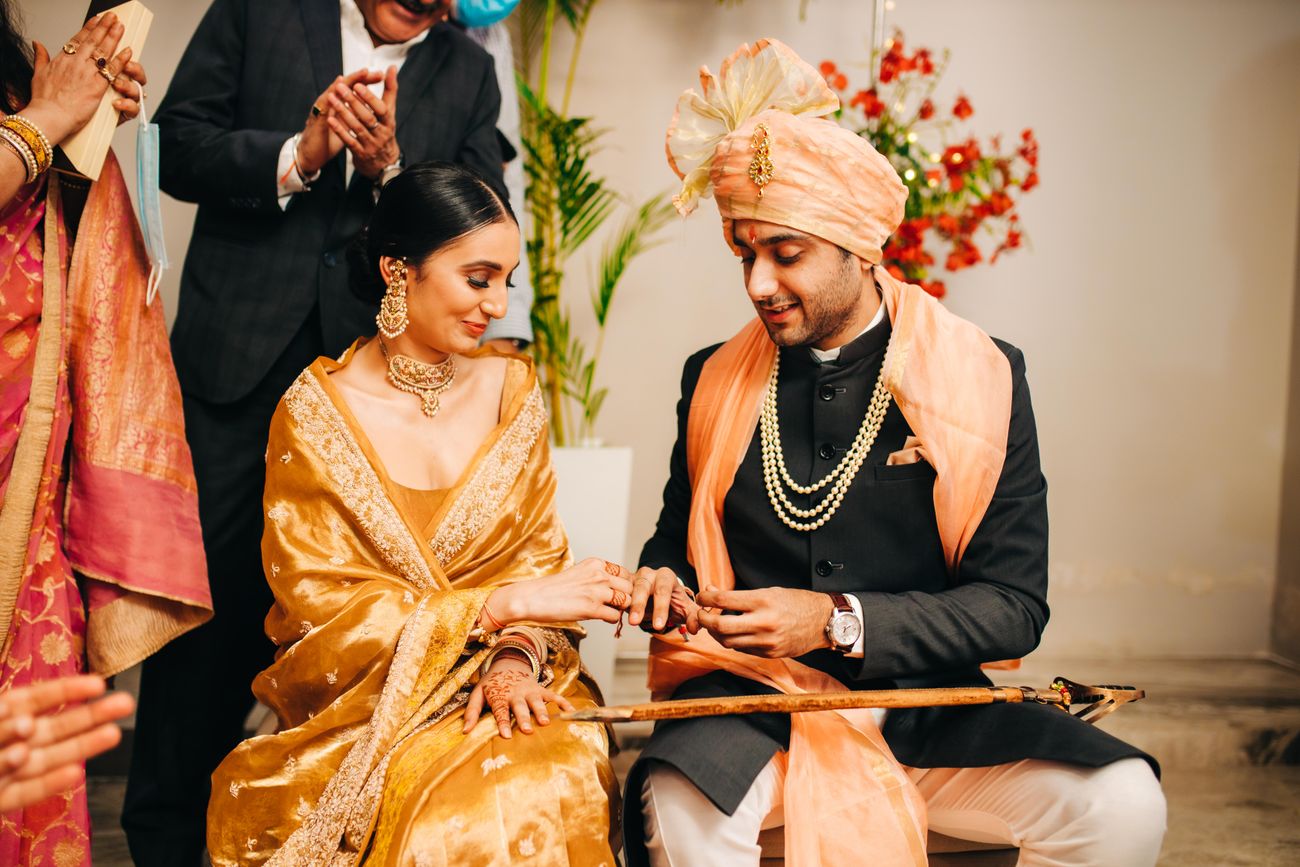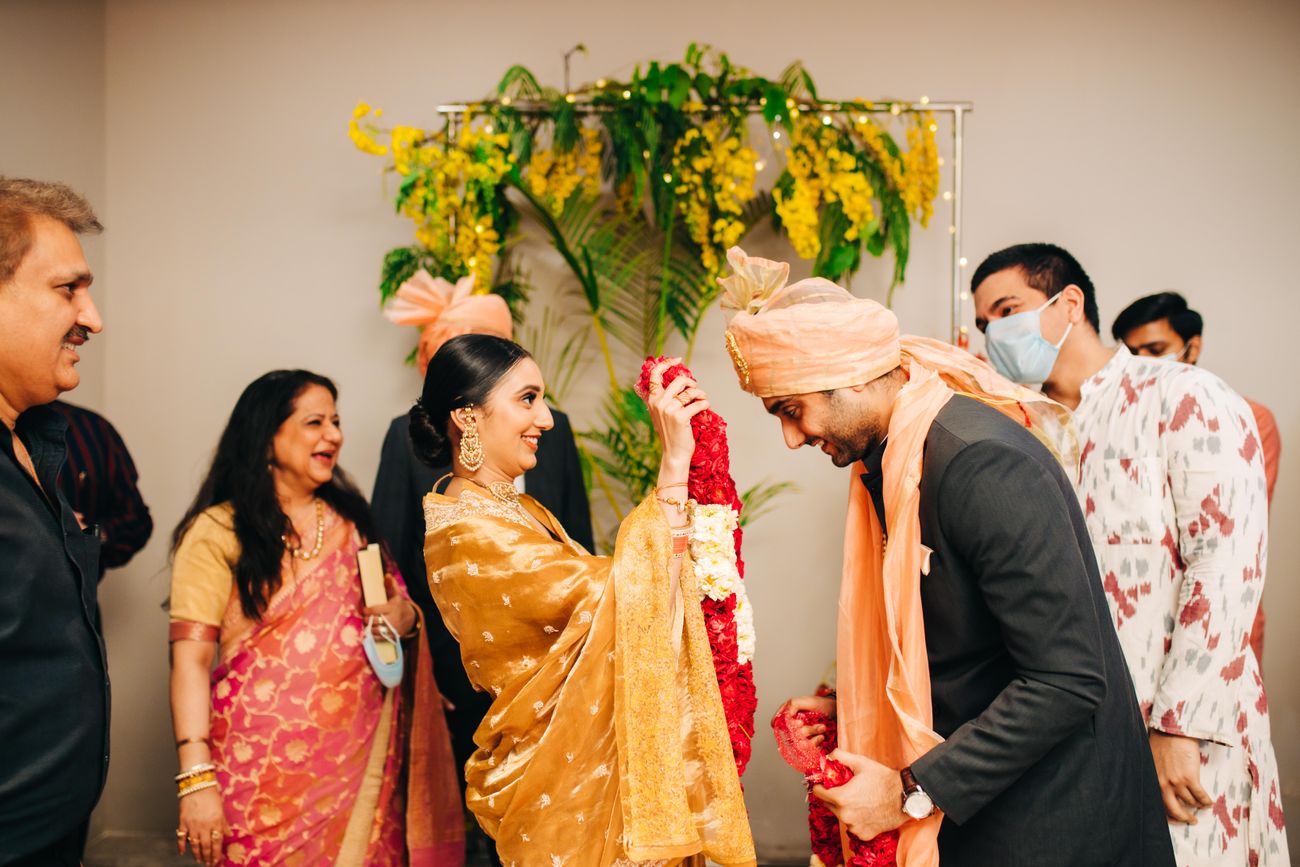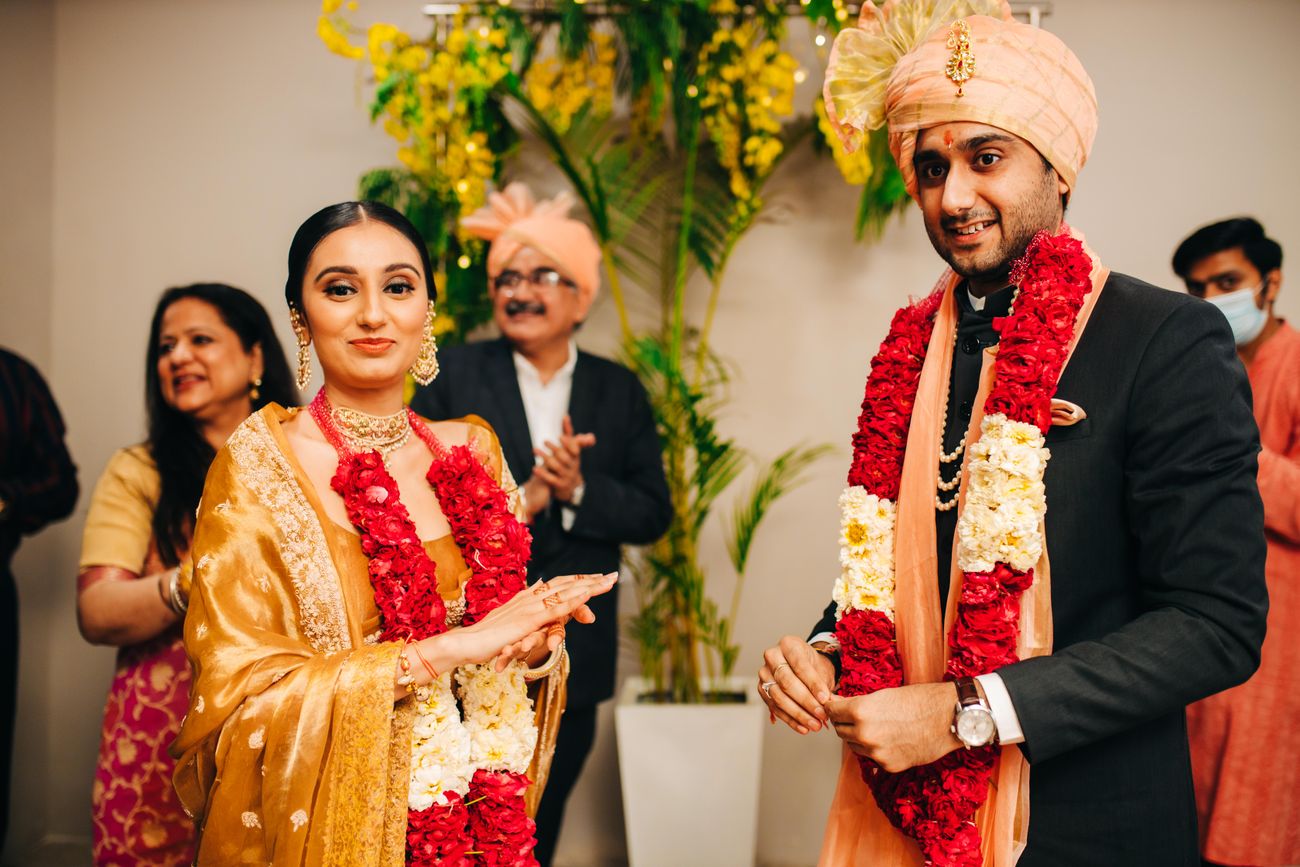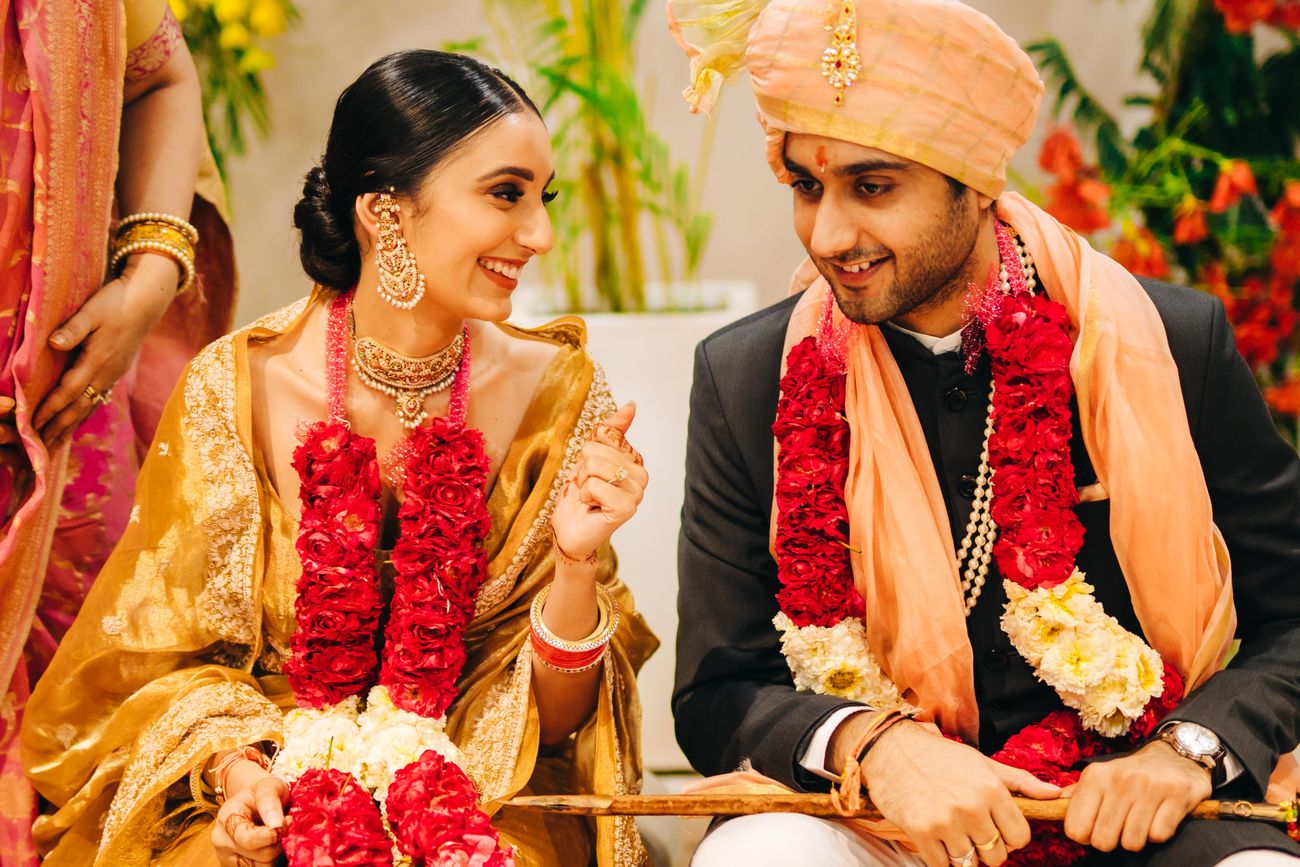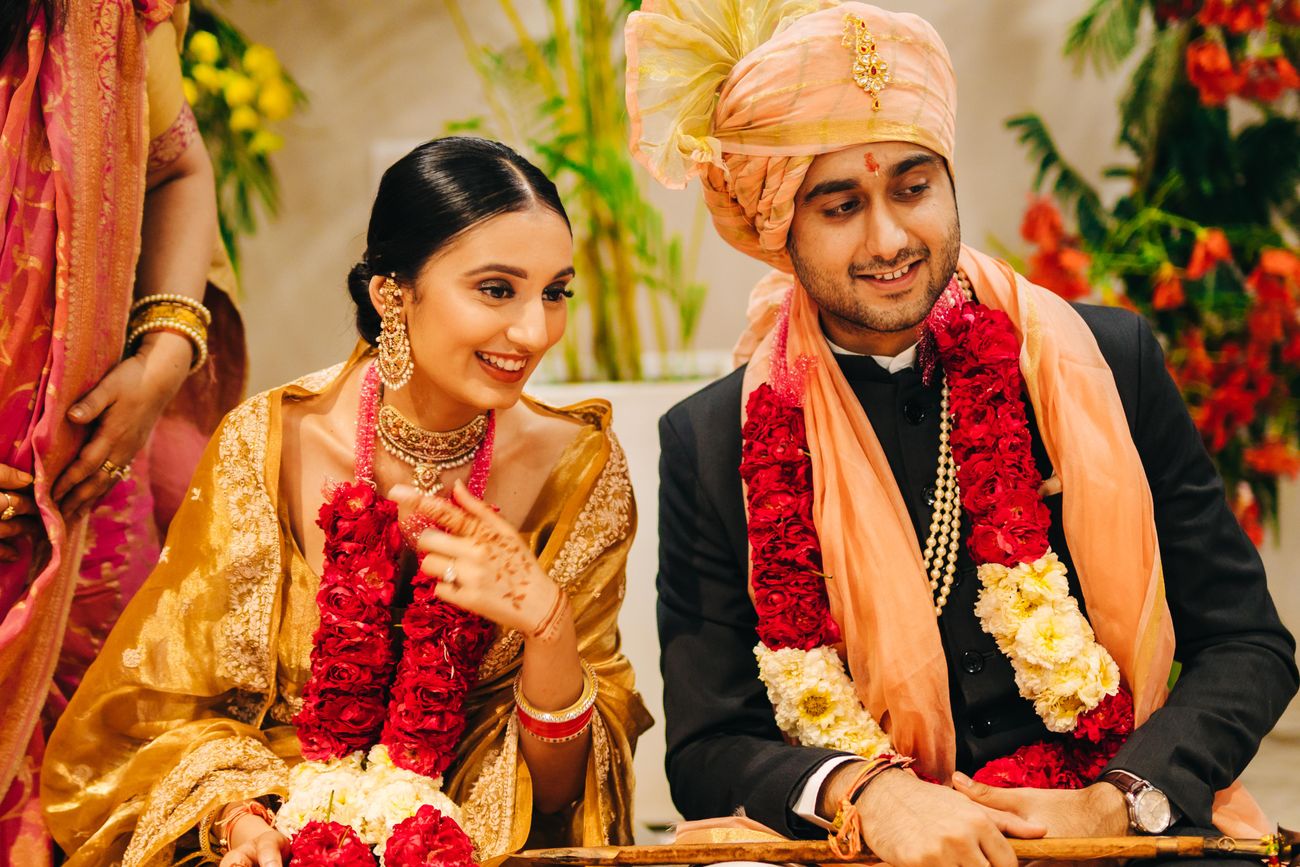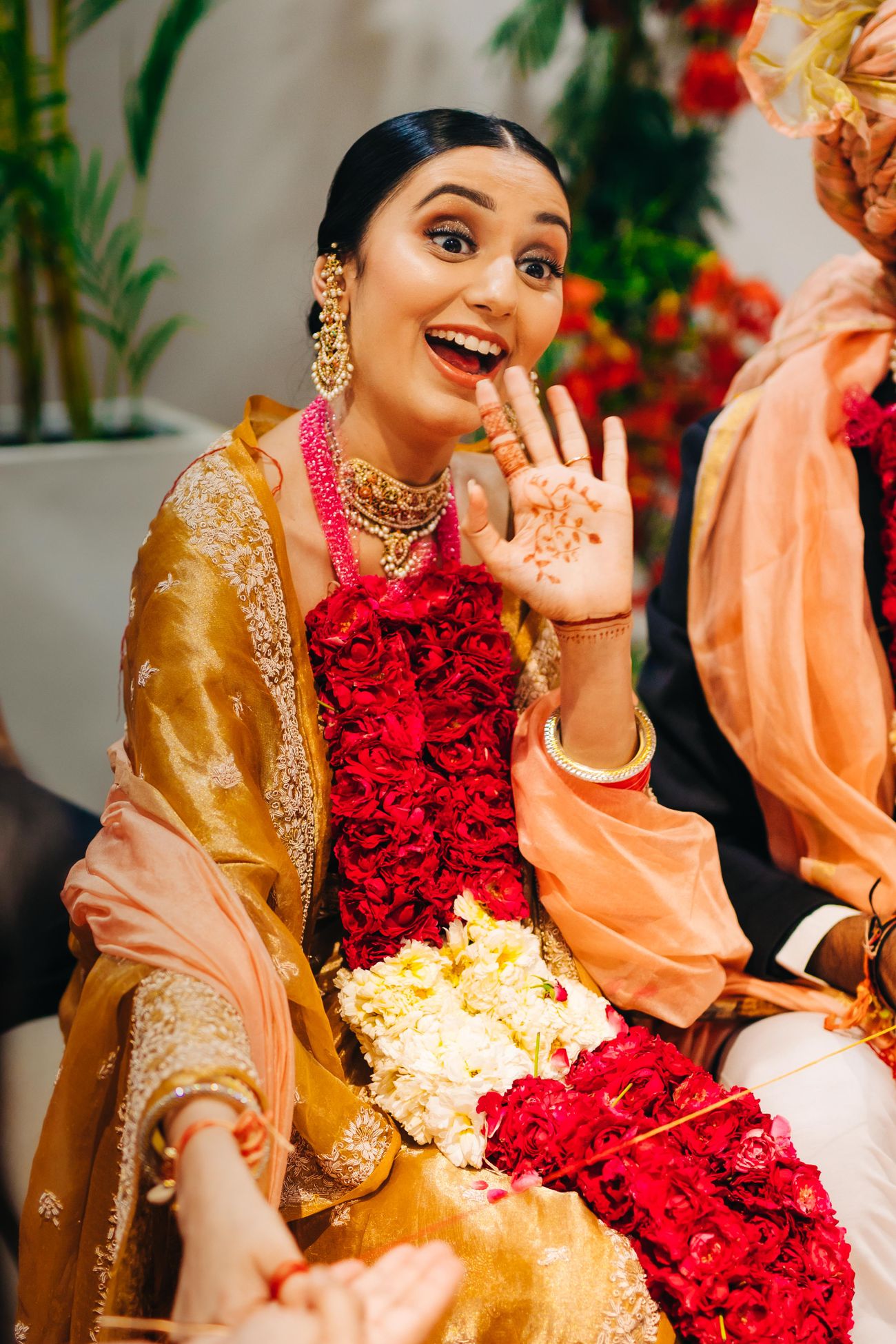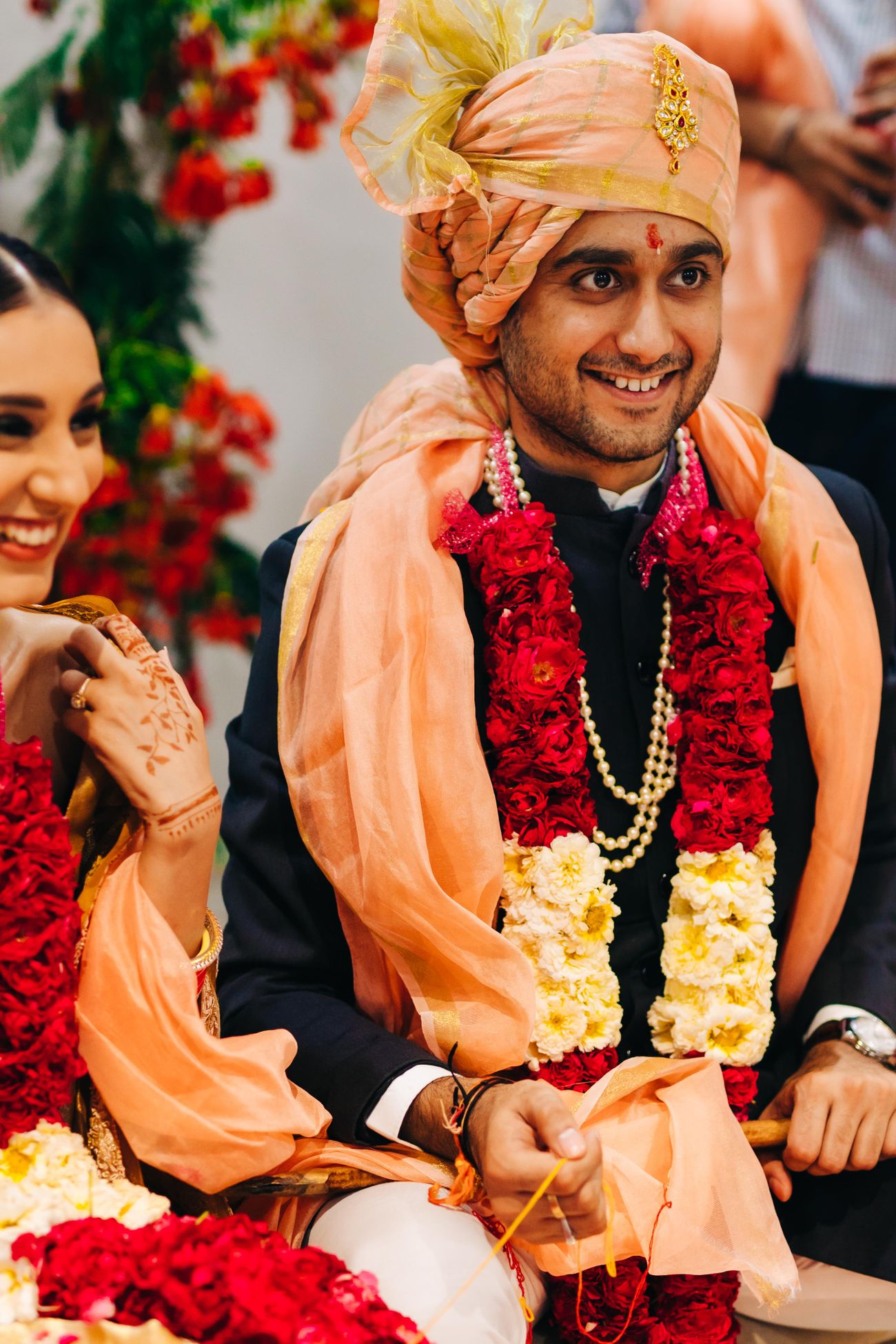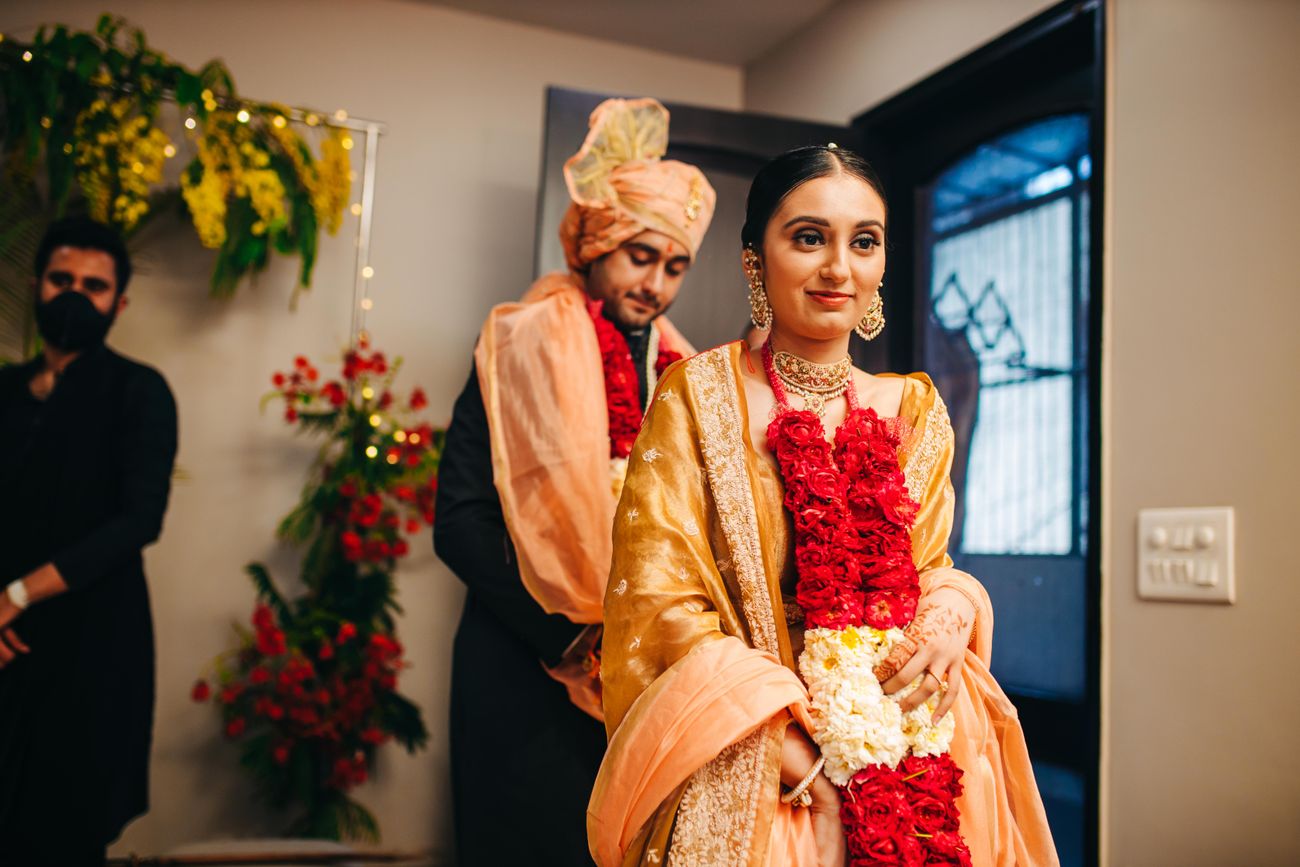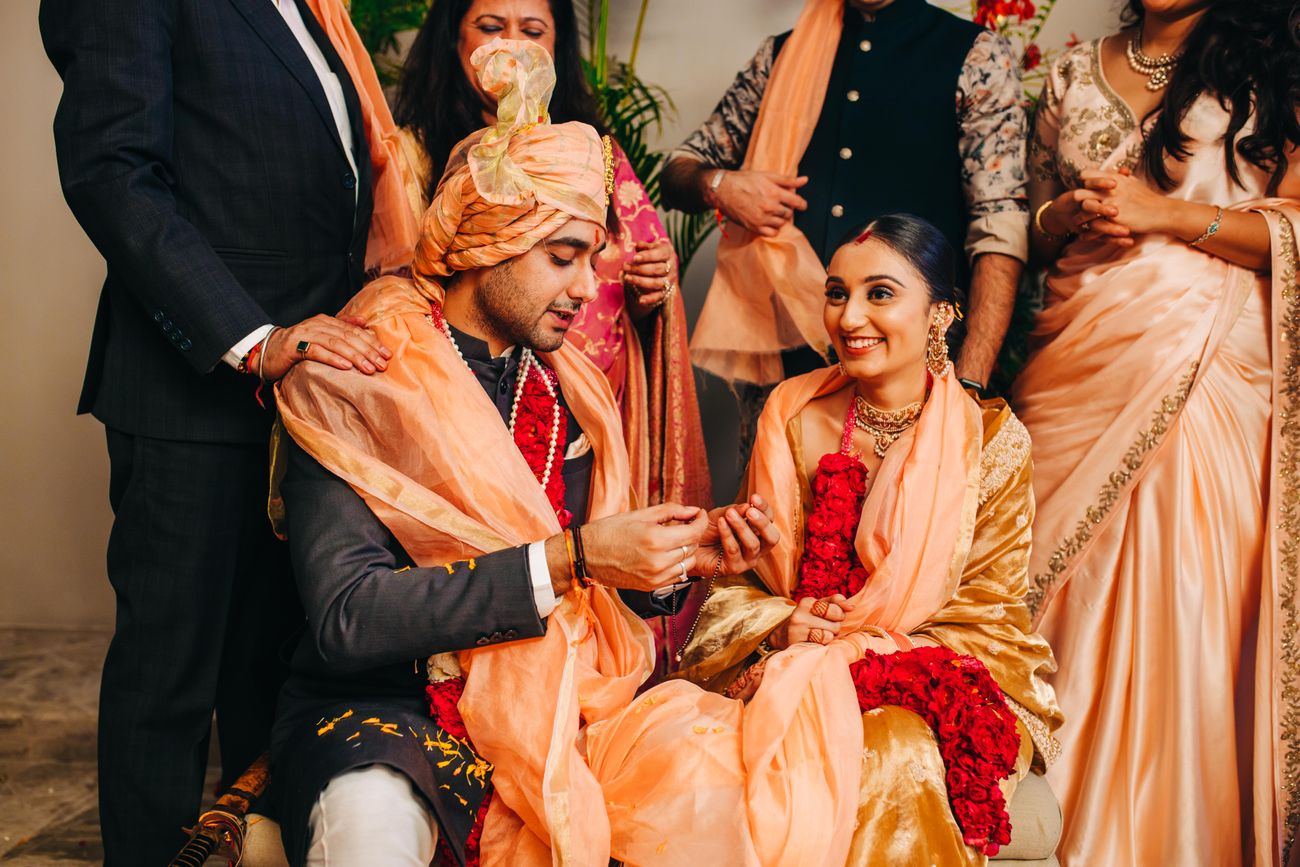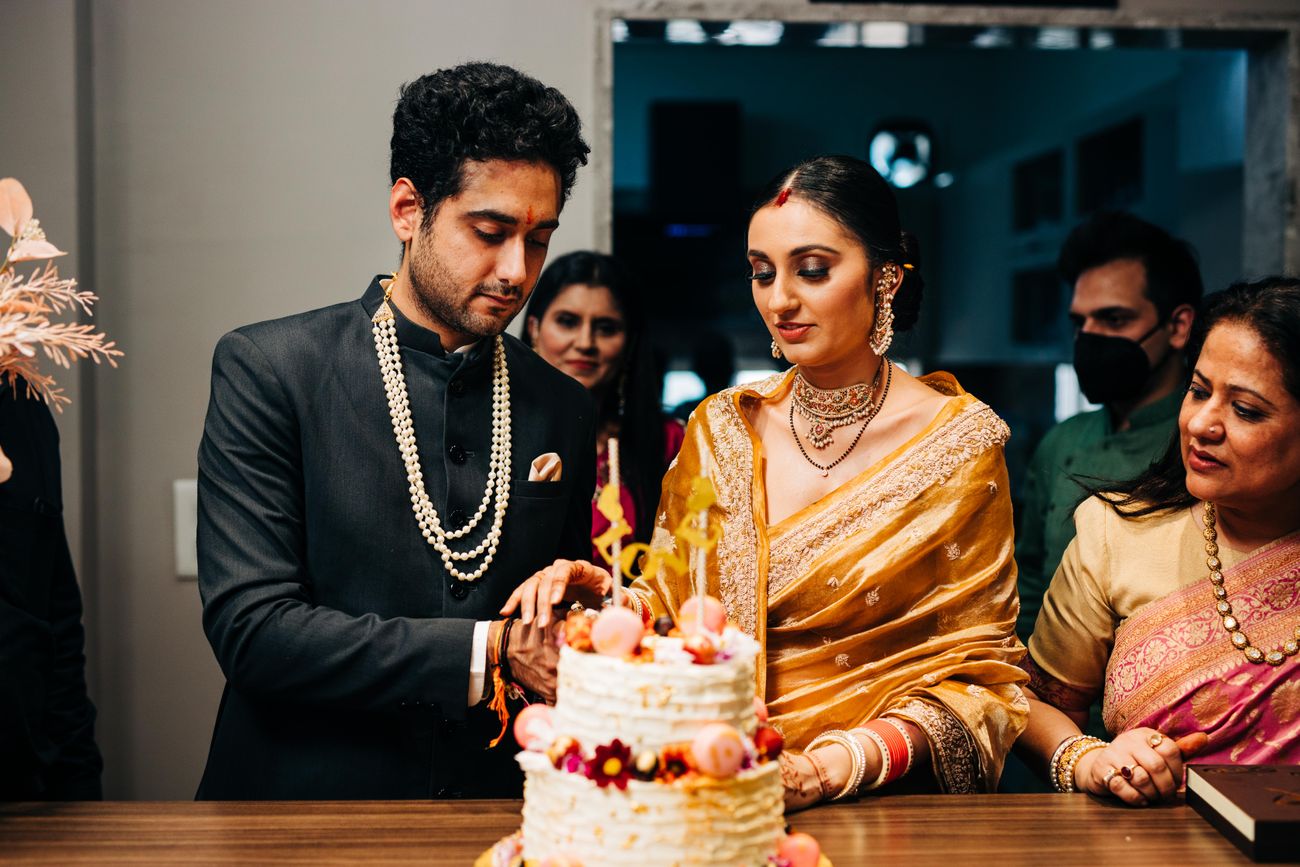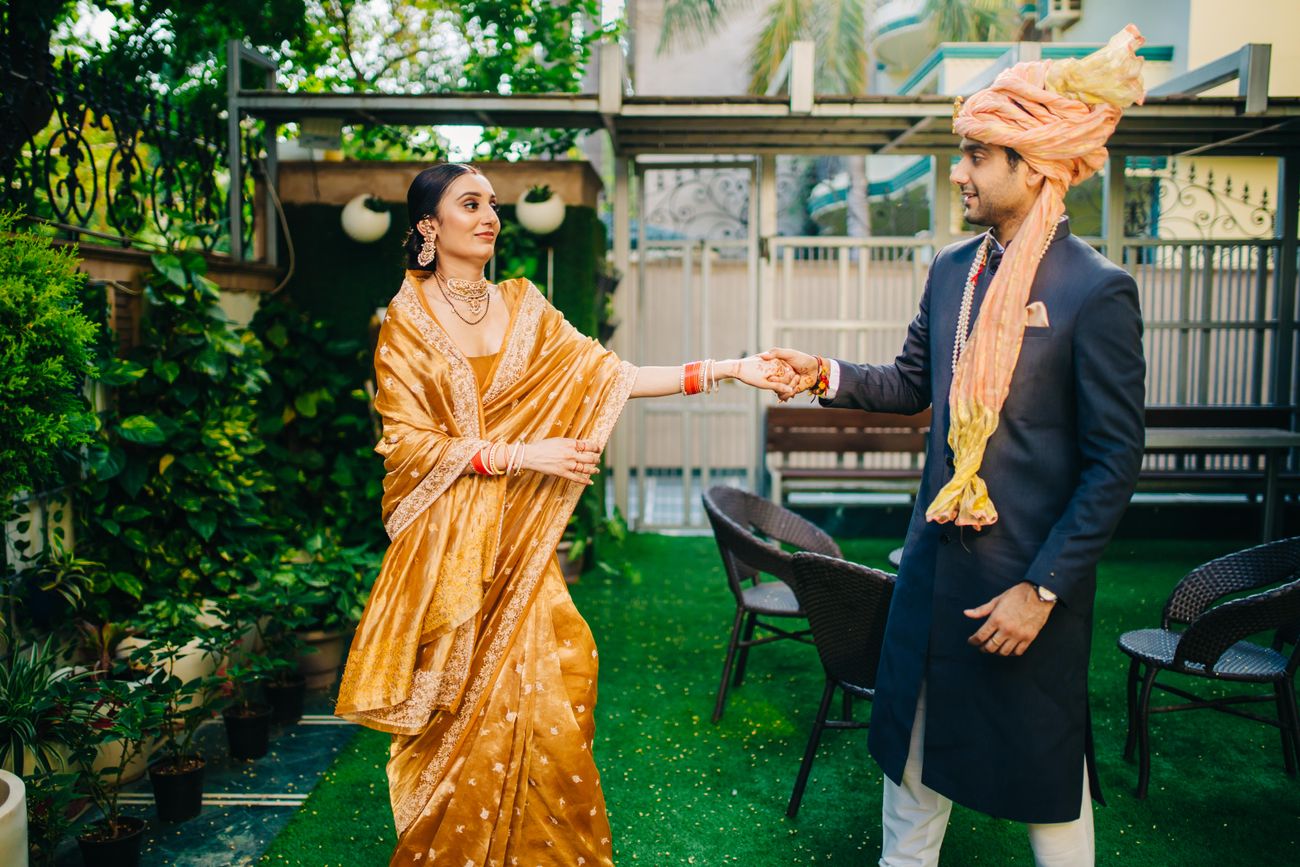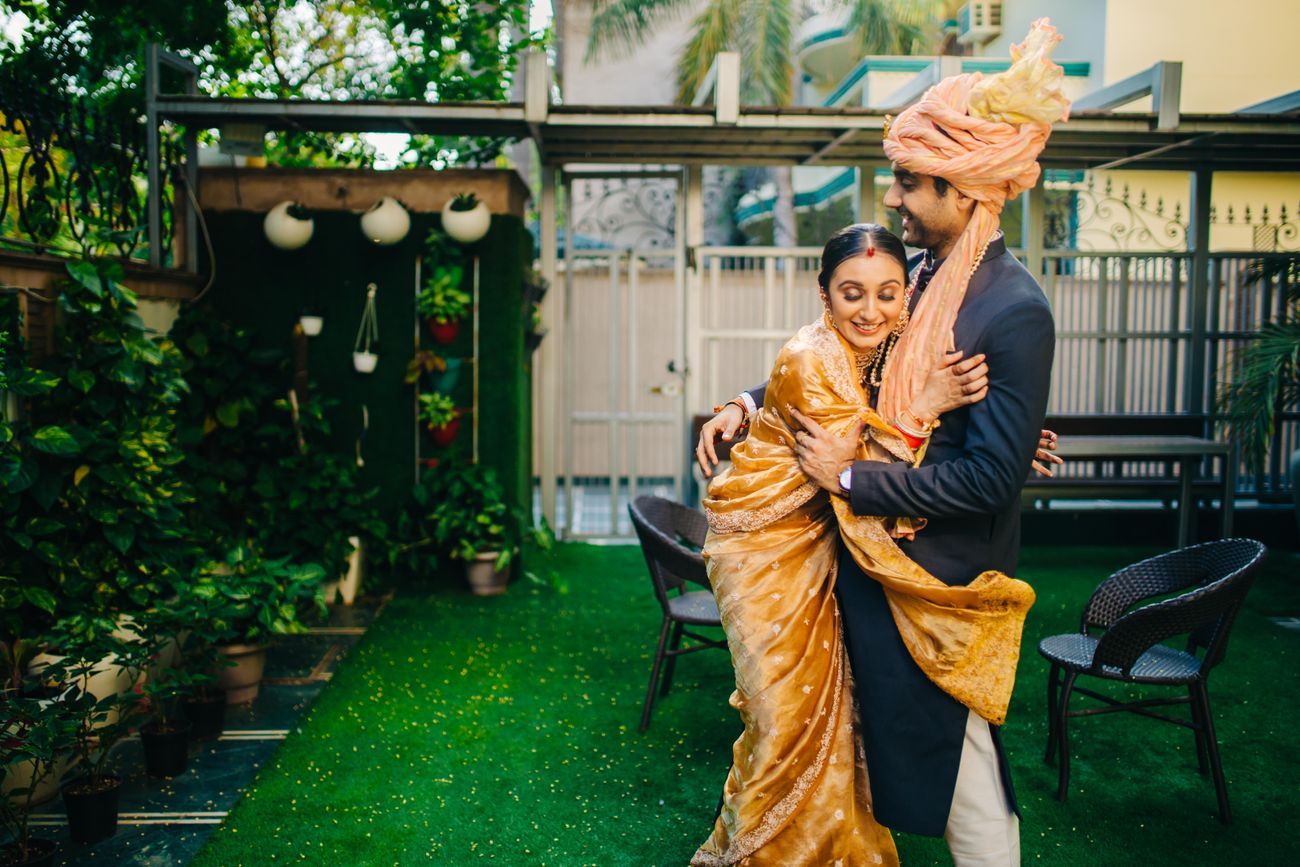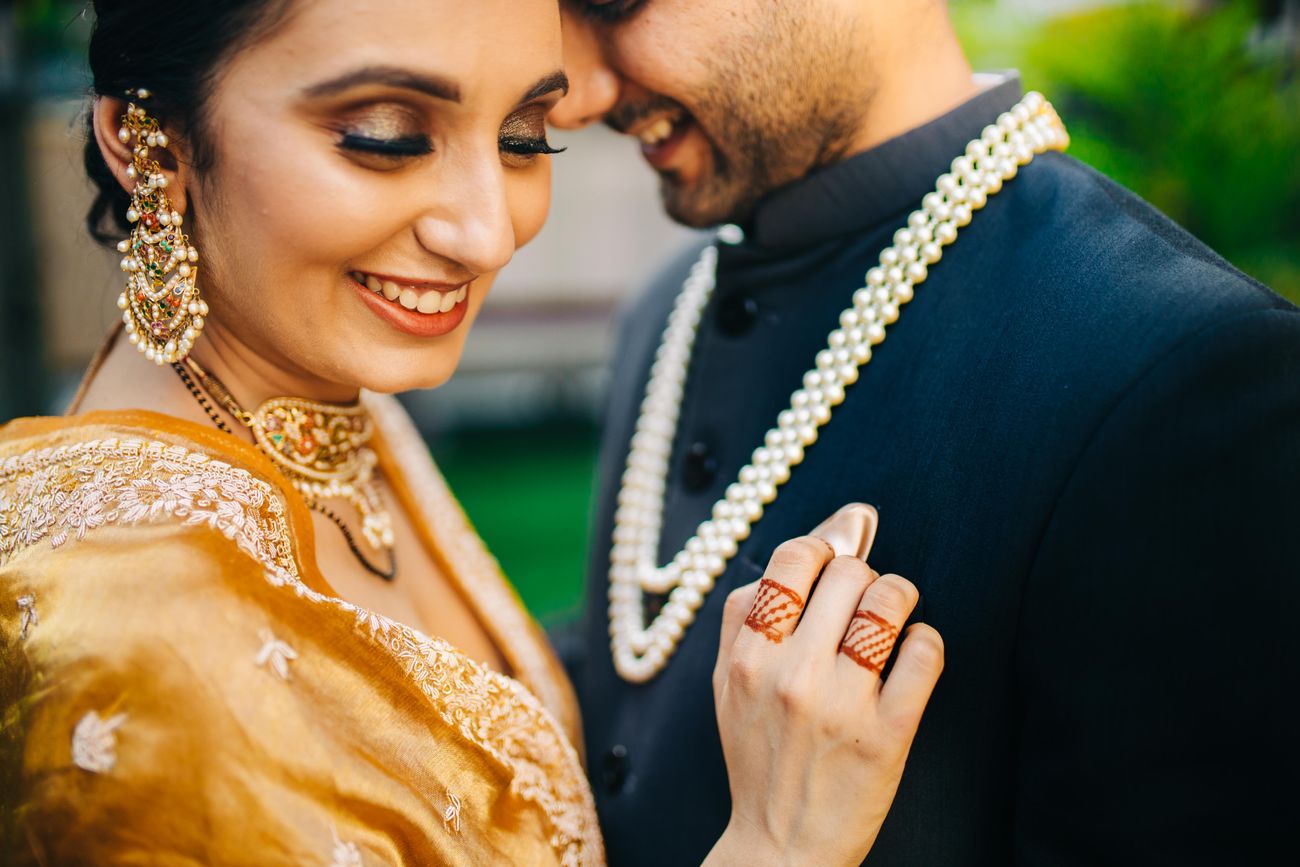 From The Bride:
Throughout our lives, Tusshar and I were both skeptical of getting married and could never even imagine an arranged marriage being the way forward for us, but then we found each other. We both found someone who would break those walls and makes it seamless.
After meeting each other all those doubts and apprehensions quickly went away and all the two of us wanted was to be with each other. It was a feeling neither of us had felt before. We had the shortest time to plan our wedding but within a couple of weeks we had finalized on our destination wedding to be on the 13th of April at the ITC Mughal Agra, until the pandemic came upon us all.
The following lock down paused all our wedding plans indefinitely. Not knowing any way forward we sat confused and disappointed. We decided that the best way to kick start our new lives, is an intimate wedding, with our close families, following all possible safety guidelines. So as soon as we were given a relief by the government is when we started planning it again.
With the unforeseen scenario of the pandemic being together in this time of separation was all we wanted. Never would we ever be in this state of complete togetherness. Hence a quarantined wedding is all we needed.
As soon as the lock down was relieved we took just a week to organize everything. With an overly enthusiastic group of family and friends organizing it all felt like a piece of cake.
Wanting to do 4/5 events over a span of 3 days now feels like a complete waste in this time of excess and planning this wedding at home couldn't have felt more fruitful.
Going down from 300 people to just 30 was a hard to come to terms with in the beginning but then we realized it's the wedding that matters the most and our families and close friends will be there with us.
Doing the décor ourselves with make shift materials and the ever-blooming flowers we are seeing around us these days, we created backdrops. We literally had to personally cut off spring flowers from the trees around our house. Our aim was to limit external interference.
Having a clothing brand myself and wanting to keep the heritage alive. I picked my mothers vintage saree we made for her years ago. Everything just fell into place.
Also having the support of over 150 people over zoom and our dear friends Gomit Chopra and Gautam Khullar agreeing to do my makeup and our photography was just perfect.
For all the upcoming brides wanting to get married in this time we would just like to say be brave and be loving. It all just works out in the end.
Vendors: Venue: Bride's Home; Makeup Artist: Gomit Chopra★ 4.9 ; Photographer: Gautam Khullar Photography★ 4.8 ; Bridal Saree: Megha Khanna