Beautiful Bangalore Wedding With Fairytale Vibes
BY Sakshi | 16 Jun, 2022 | 338 views | 8 min read
Three things in this wedding that we are majorly crushing on:
The bride's printed mehendi lehenga which was so offbeat and pretty.
The setting, which despite being in Bangalore seemed magical for a fairytale wedding.
The super cute candid photos captured!
Yup, when Gazzal and Akhil's wedding landed in our inbox, we couldn't help but smile at the cute bridal portraits and the adorable setting that their wedding took place in. Their wedding had no big designers or fancy names, just a whole lot of love and warmth. The photos captured byBeginnings For You★ 4.9 made the wedding even prettier!
Meet Gazzal and Akhil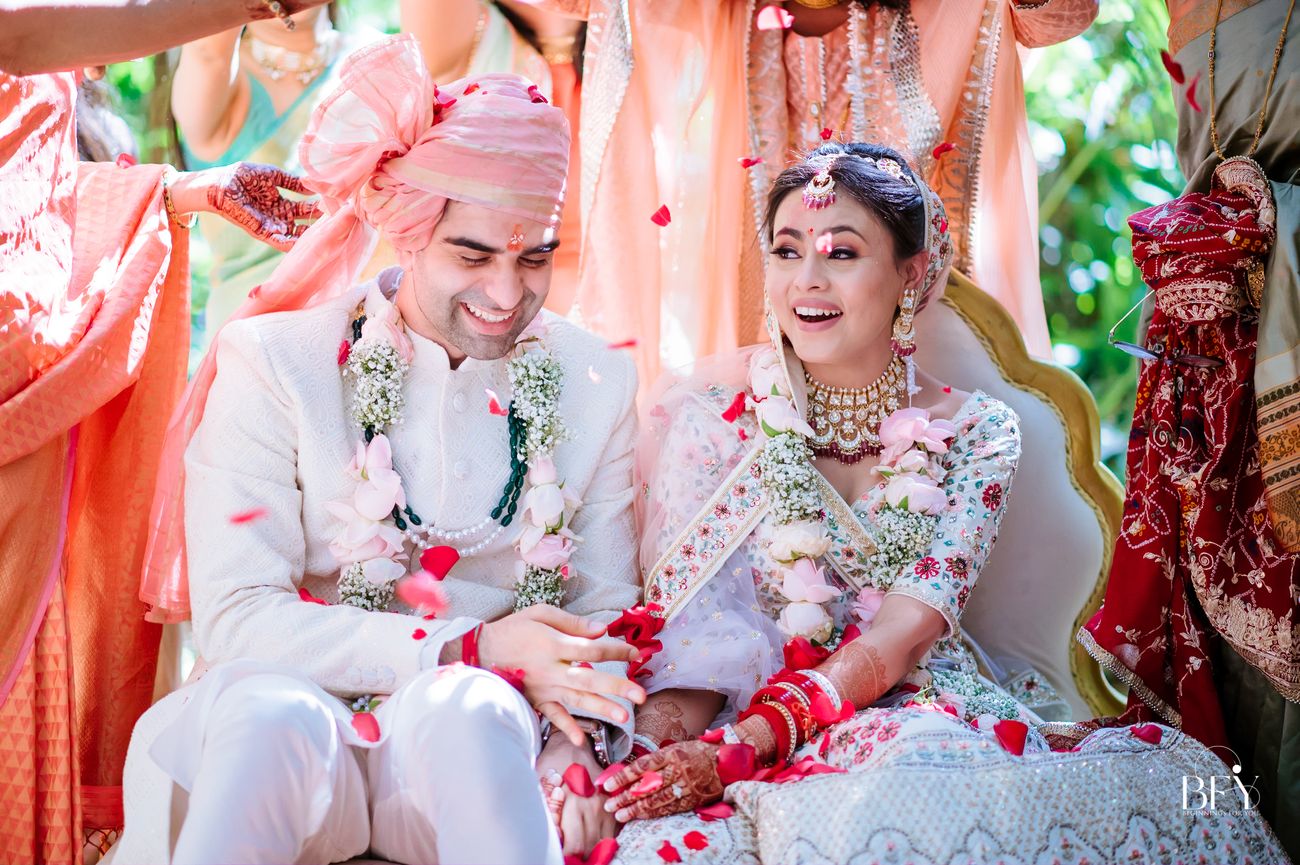 Akhil and I were together in high school. I have known him since the time 'myspace' was the 'in thing' and Orkut was only for grown-ups; and I, on the other-hand, adorned my 'hi5' profile with sparkly stickers.

After school, in 2008, we parted ways. But destiny somehow always found a way to keep bringing us back to each other. We met again in 2015, at the time when the sole luxuries we could afford were chai, Maggi and an occasionally shared 'tomato basil soup' (1/2 to be precise). In 2016, Akhil went to the US for his Masters (because apparently engineers' don't have jobs in India?!?) and in 2017, I went to the UK to become a smarter lawyer. As if all the miles, the years and unending video calls were not enough, we were also presented with Covid-19 and travel bans in 2020 - we all know what that did to us :/

From then on to the present day, we have always found ourselves to be in different countries. However, on the plus side, I became a pro at Zoom calls, wayyyyy before covid-19 happened. It's almost funny how we have known each other so well, almost like we spent everyday together. But in the past 6 years we only saw each other for a grand total of 5 times (don't even need 10 fingers to count that). We never knew what life had in mind for us, but one thing was for sure - we always somehow found our way back to each other, and ultimately that's what matters.

So, here's answering the question again - I met my 'classmate, friend, best friend, fiancé and husband', at different times in my life, playing a different role - but always being my constant.

Mehendi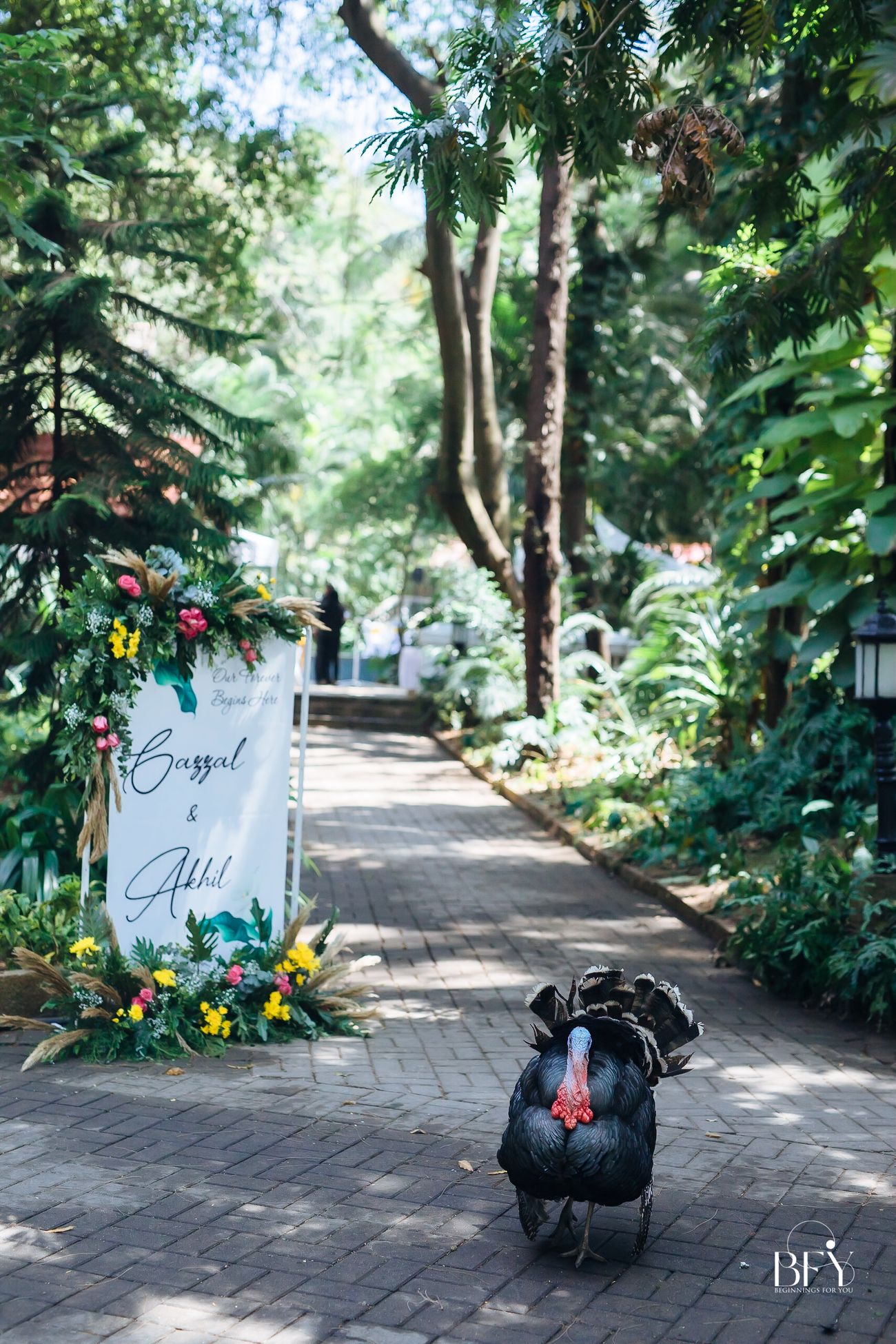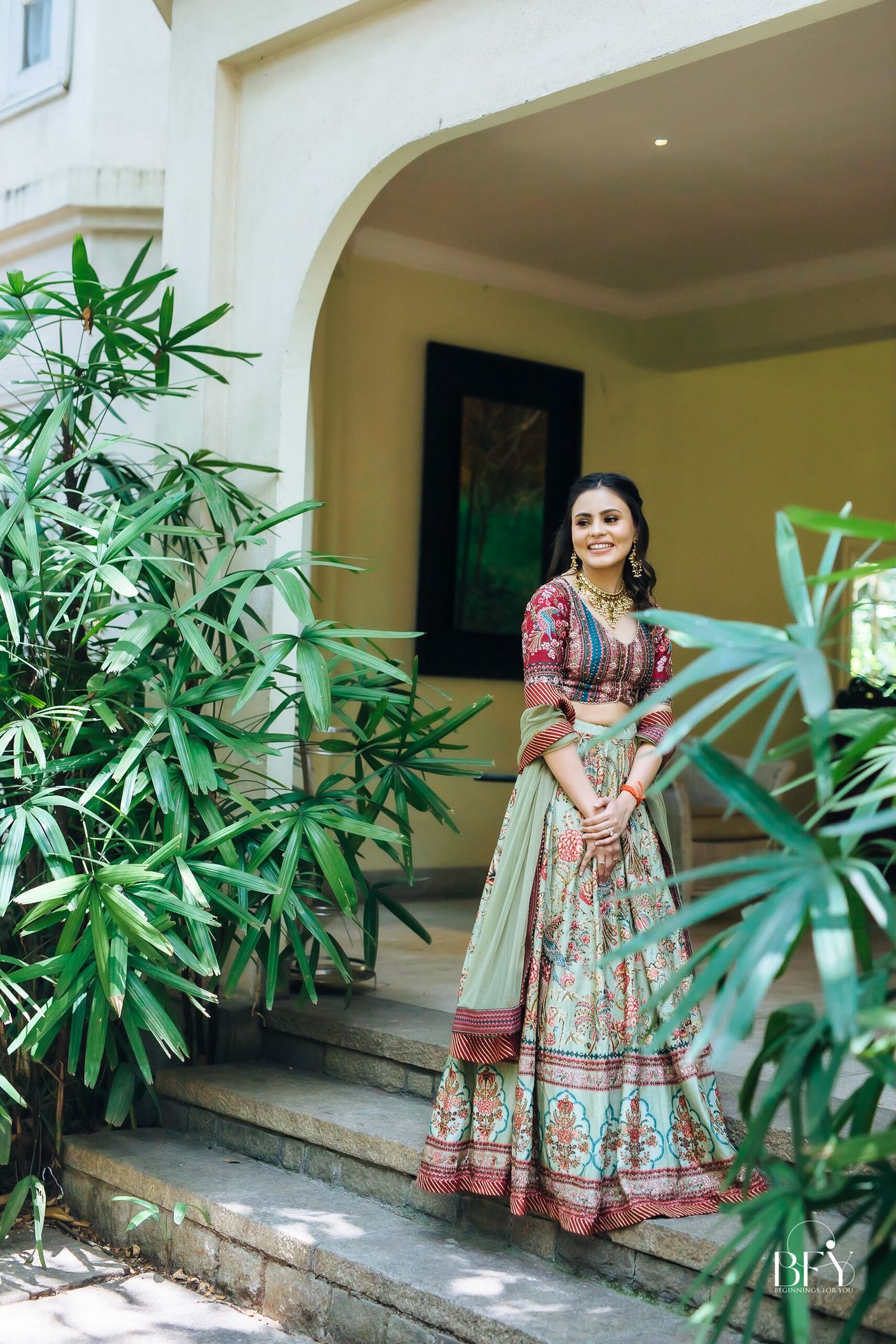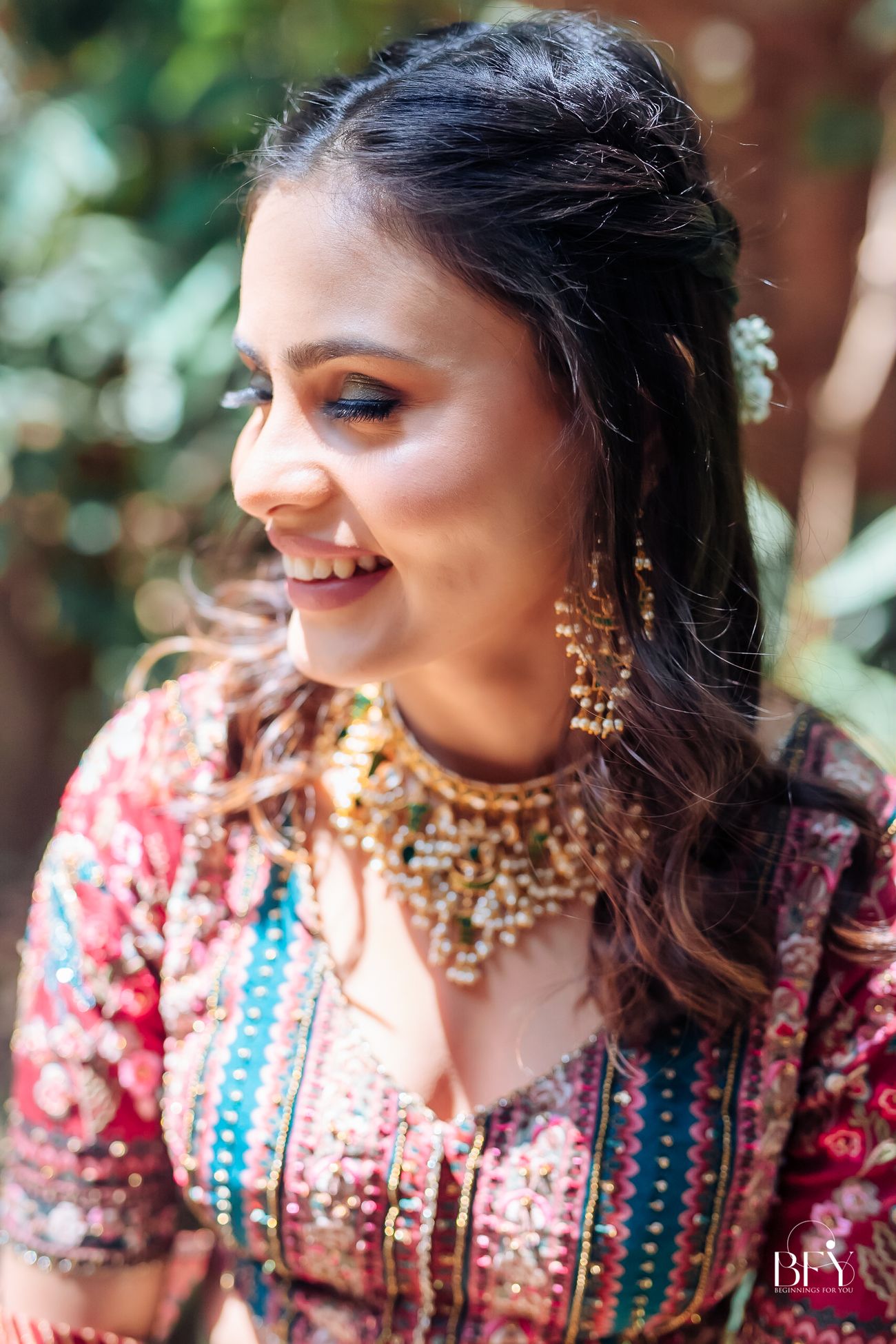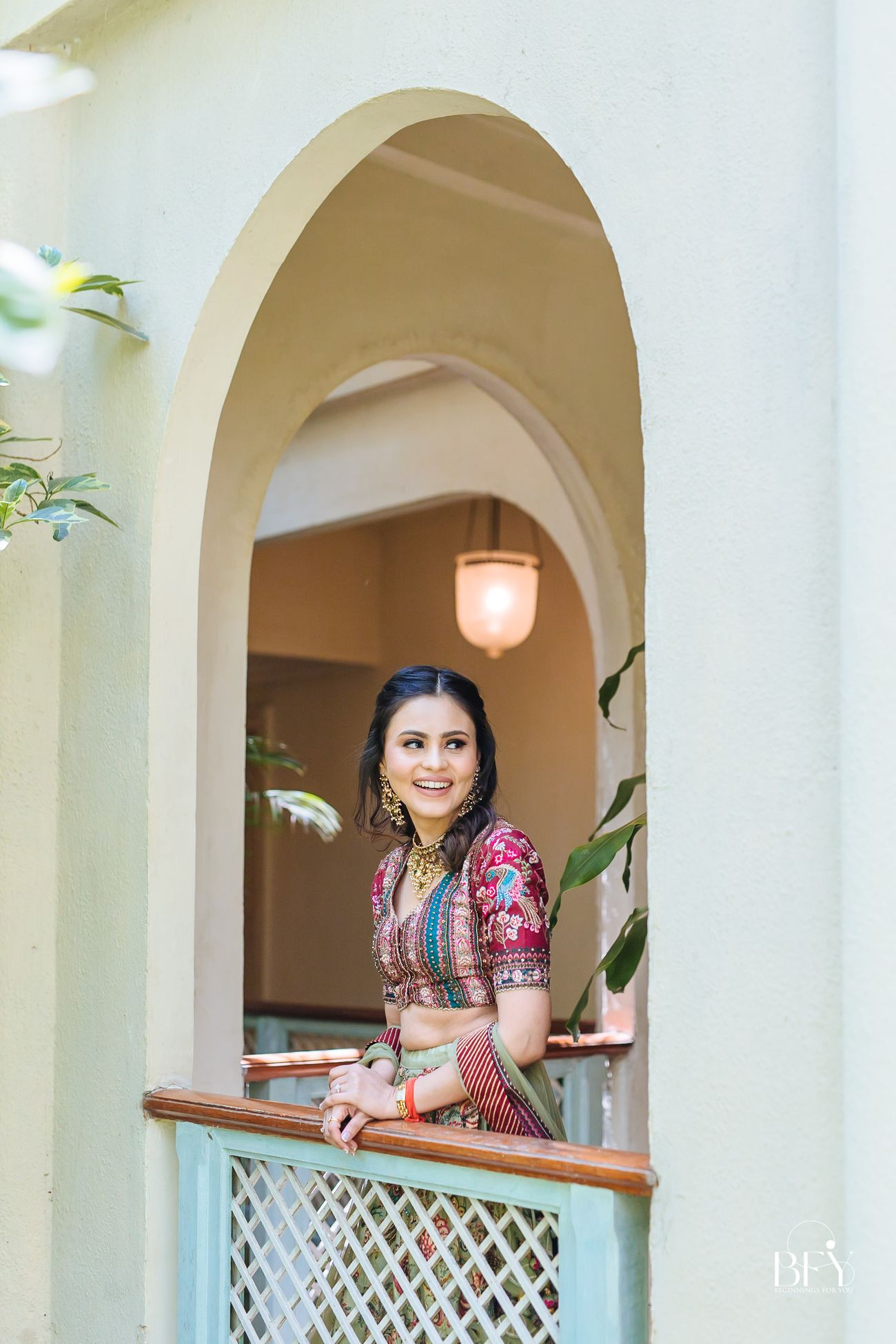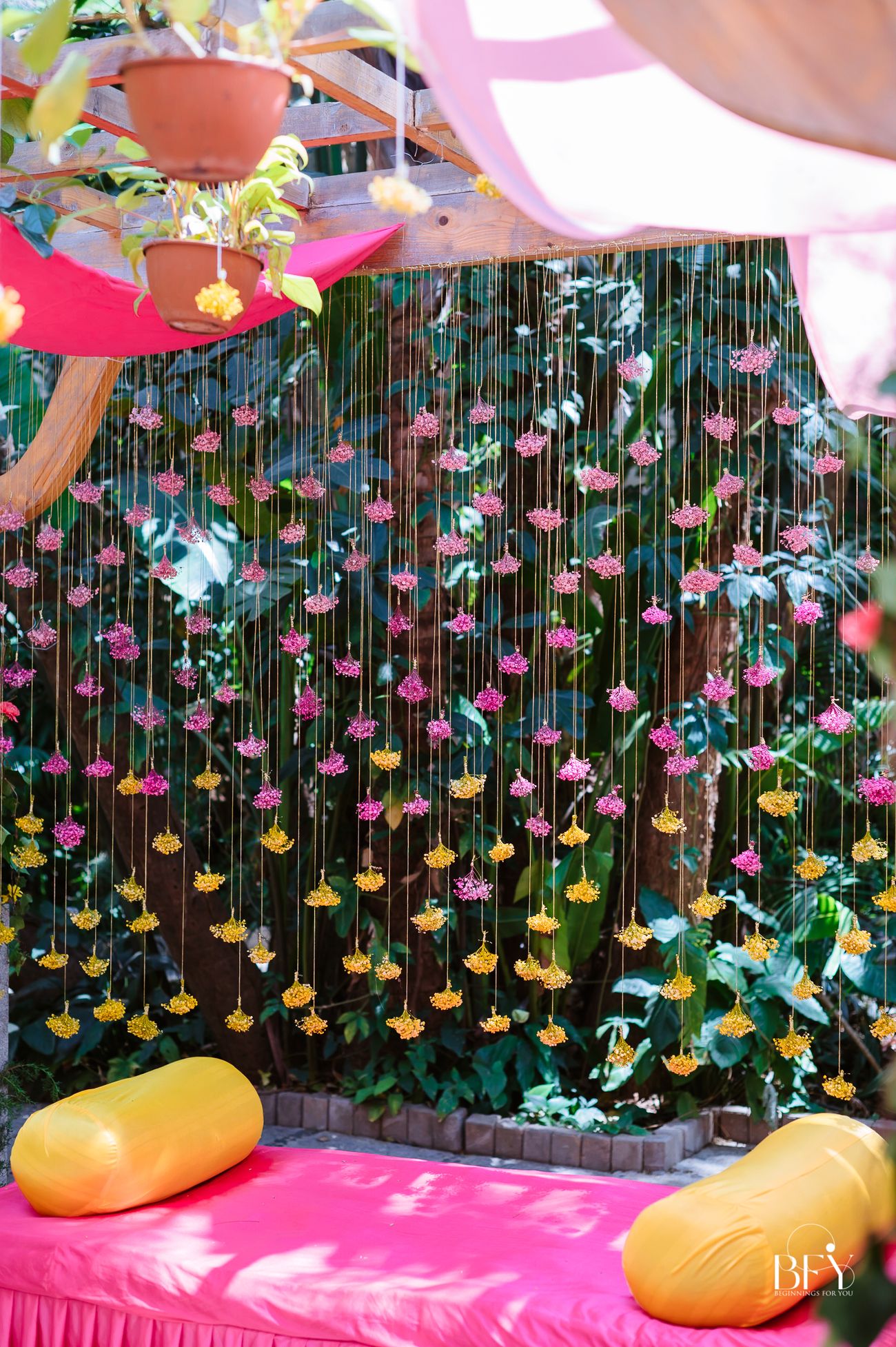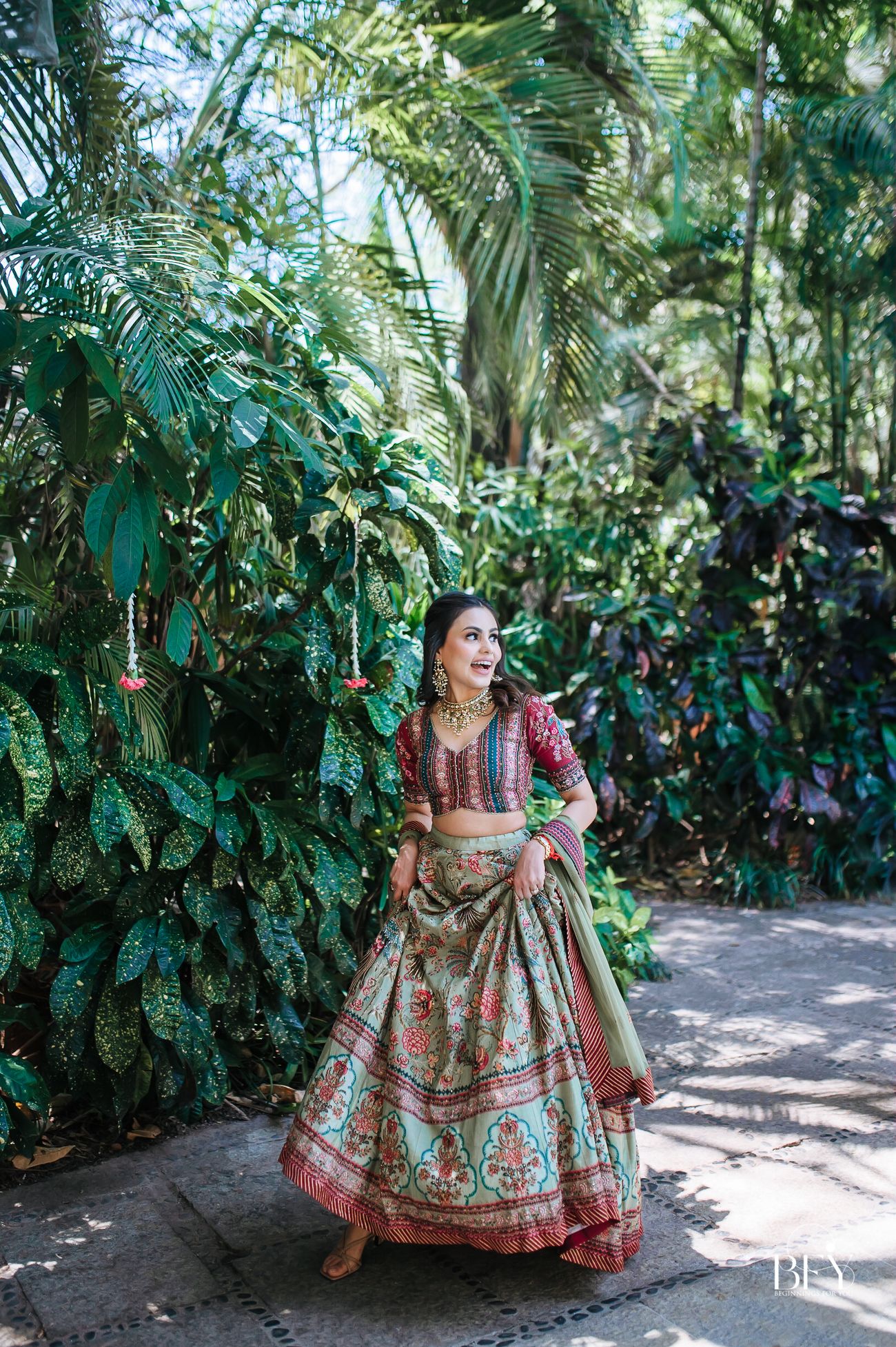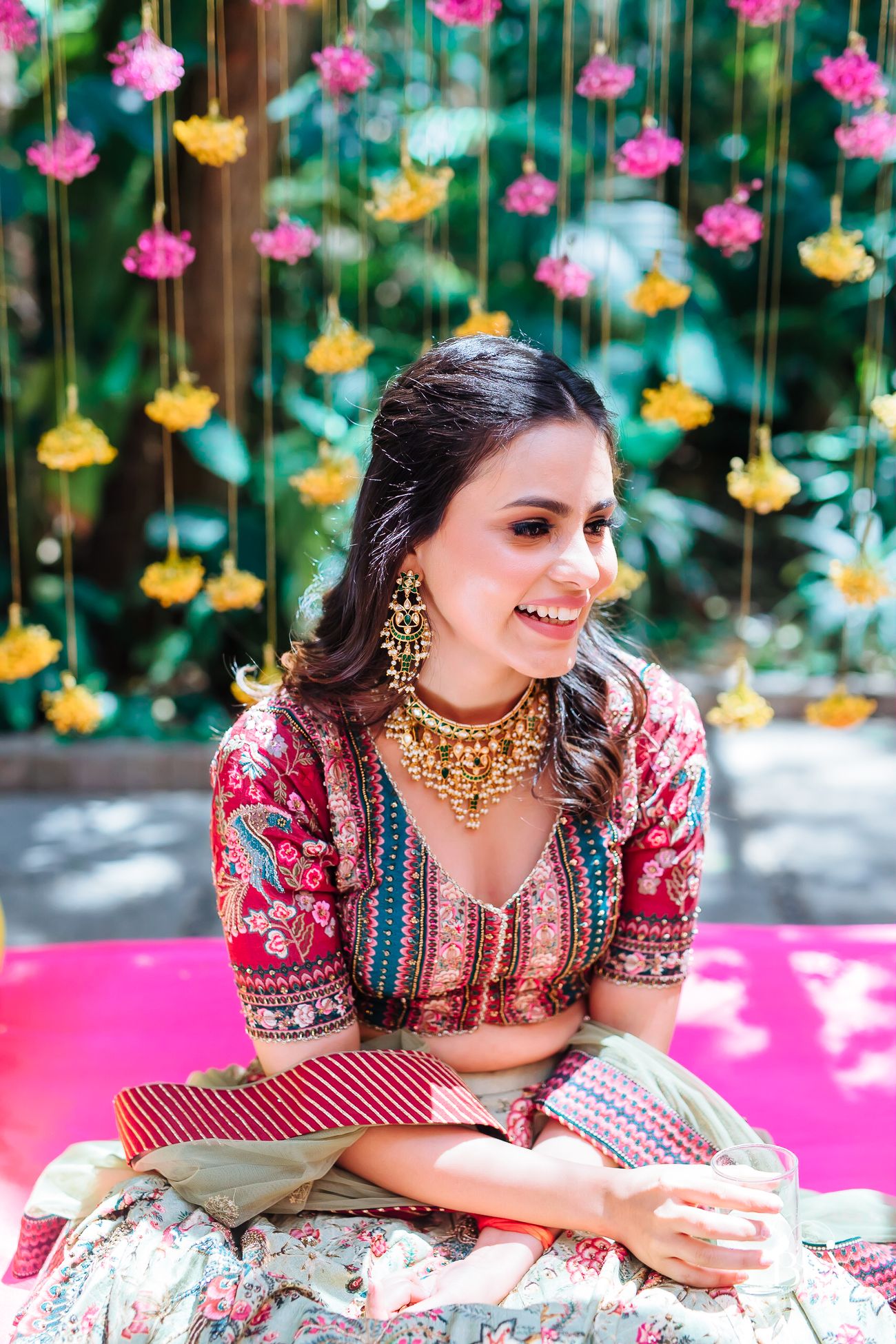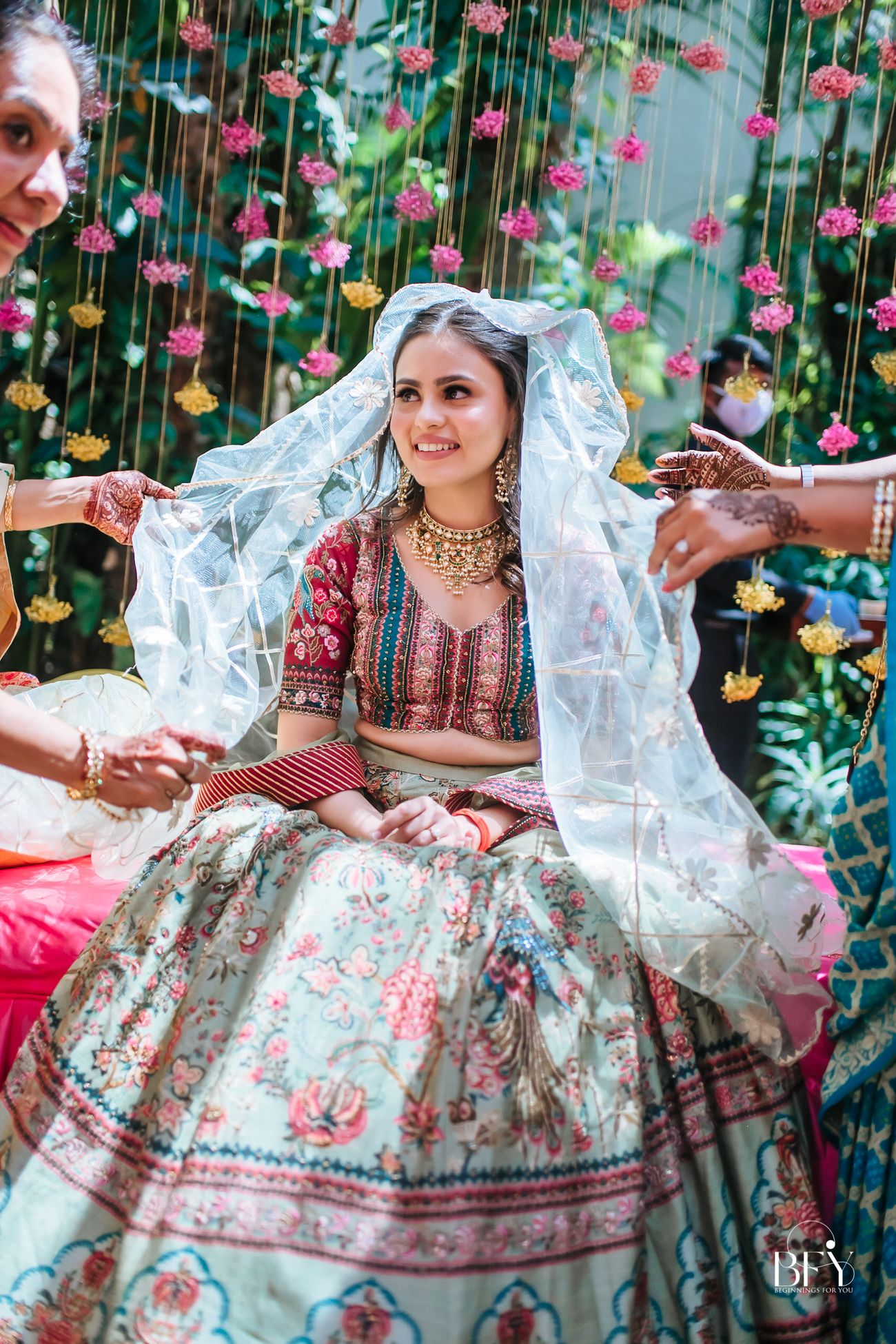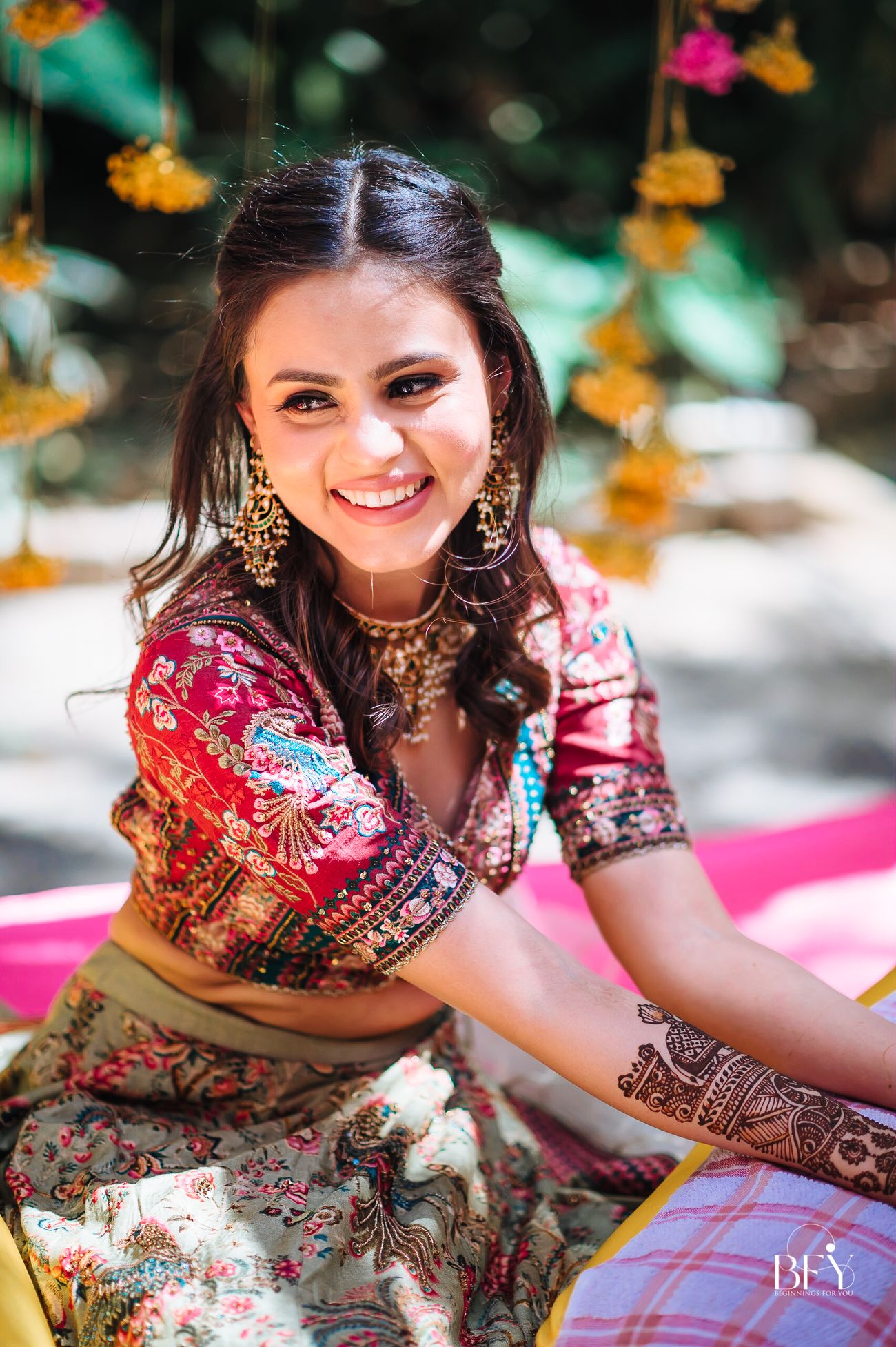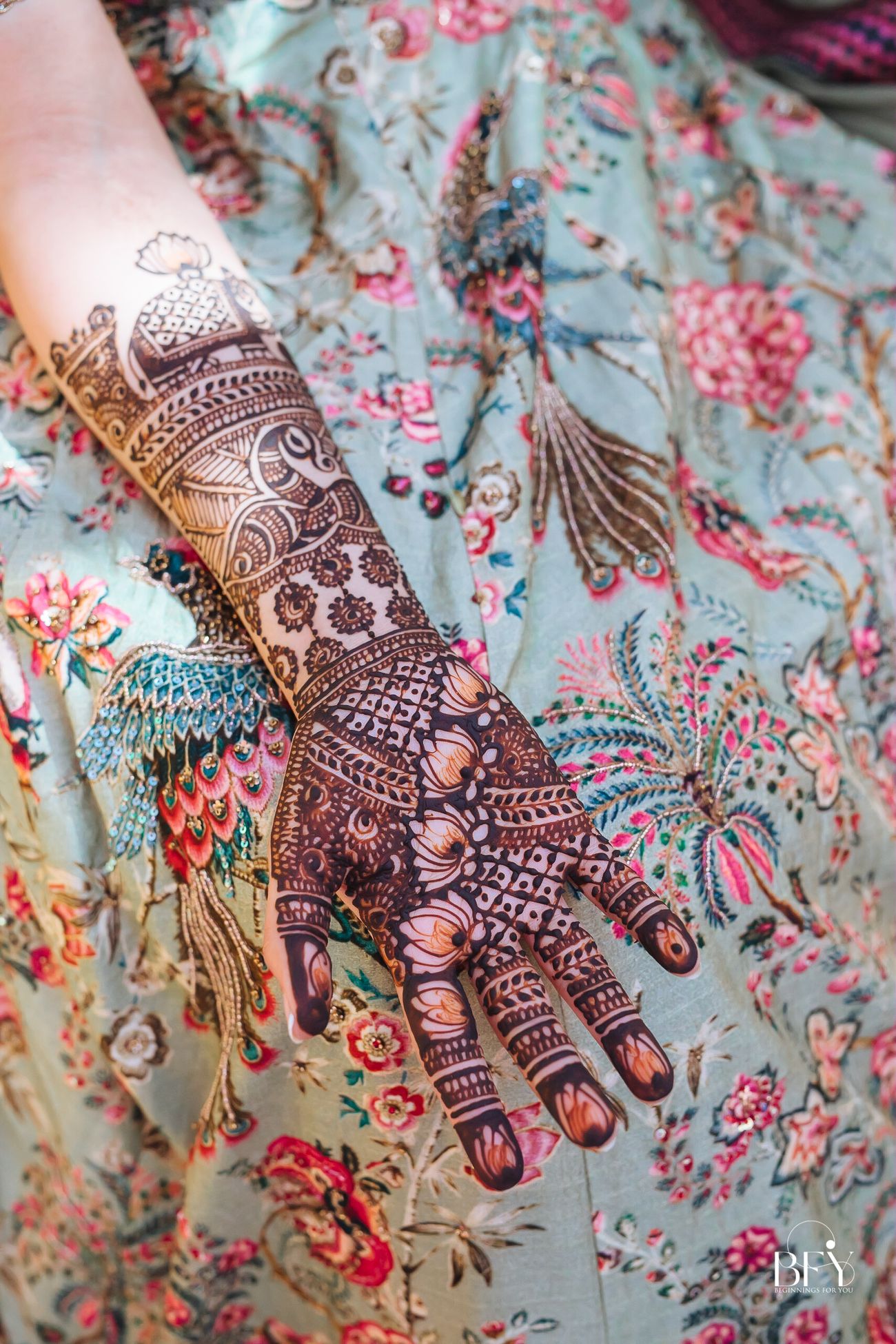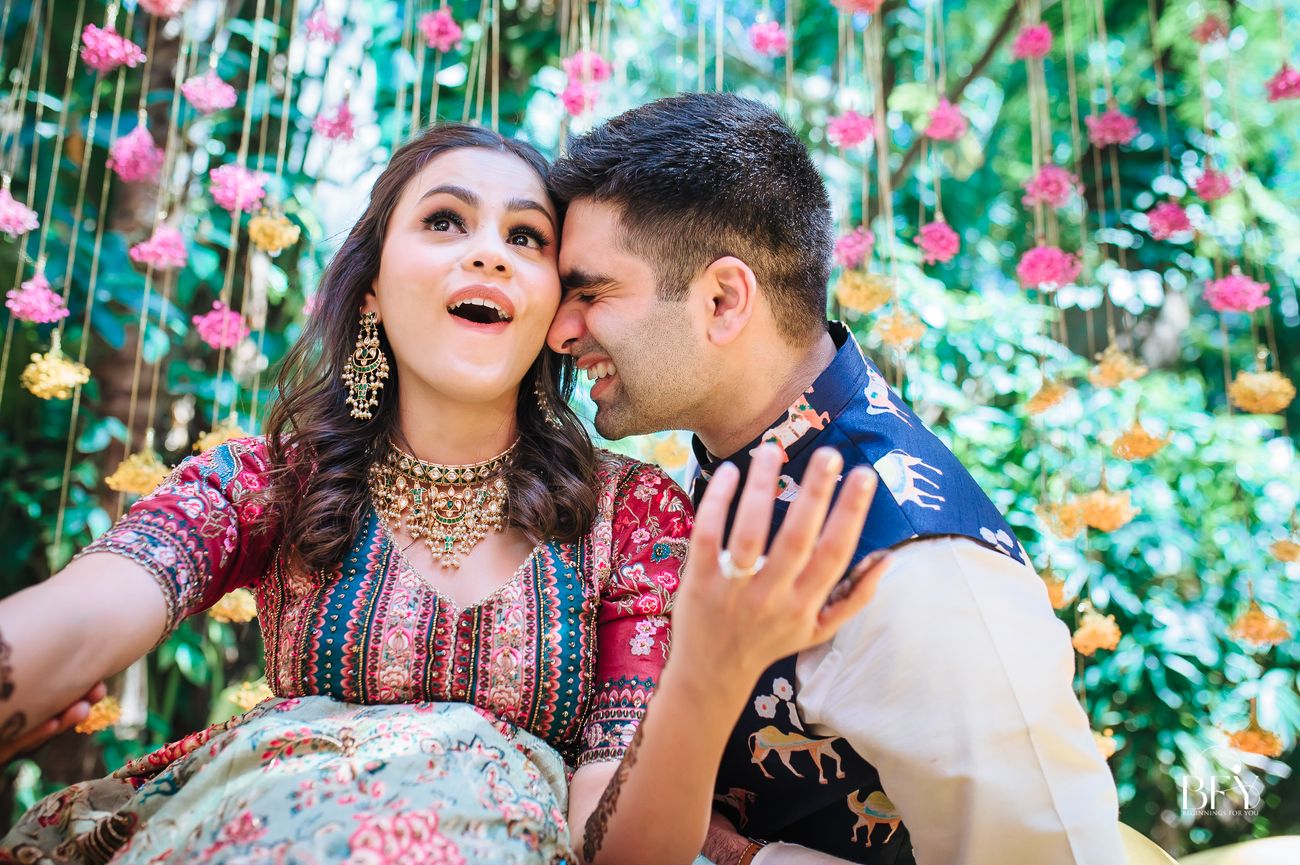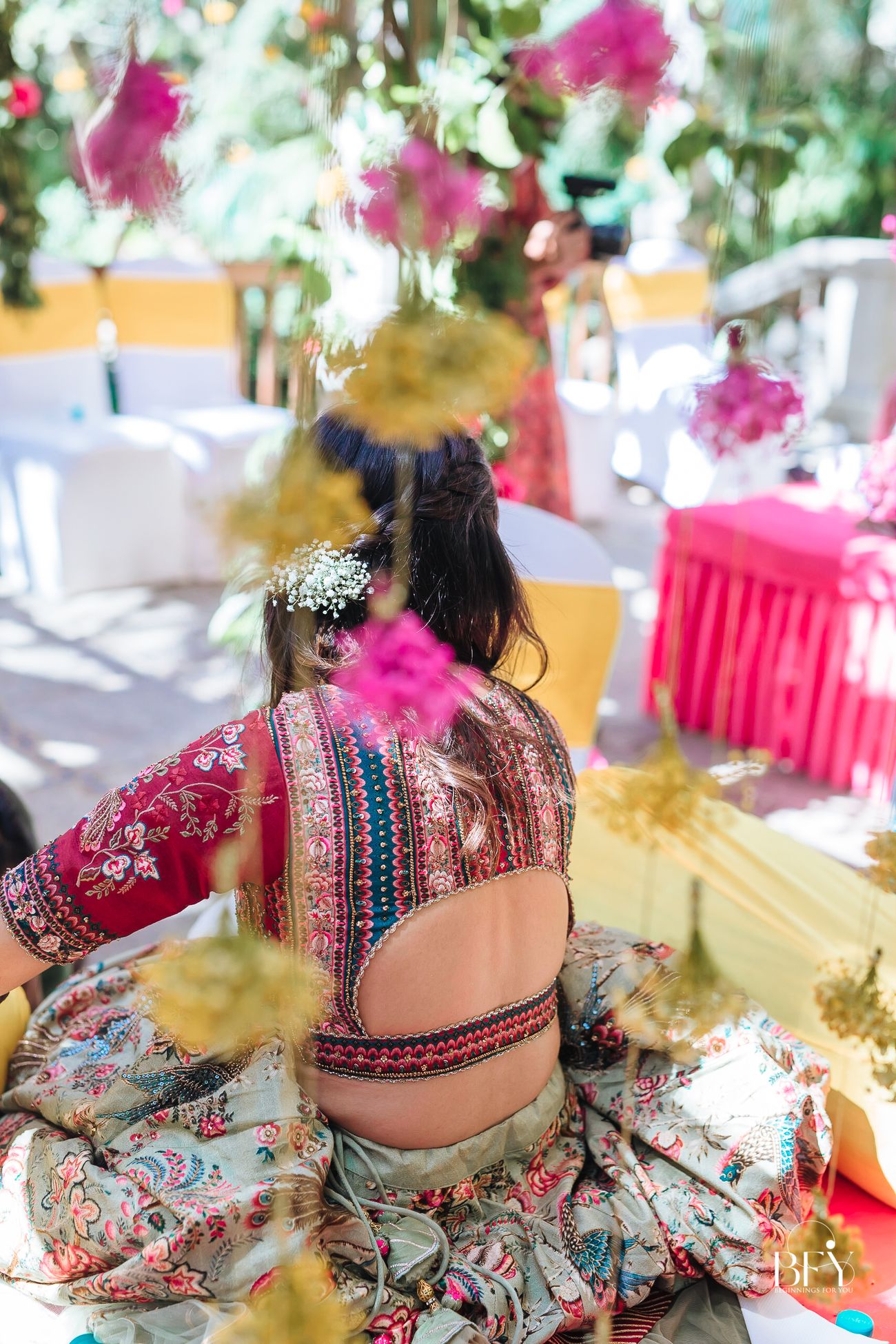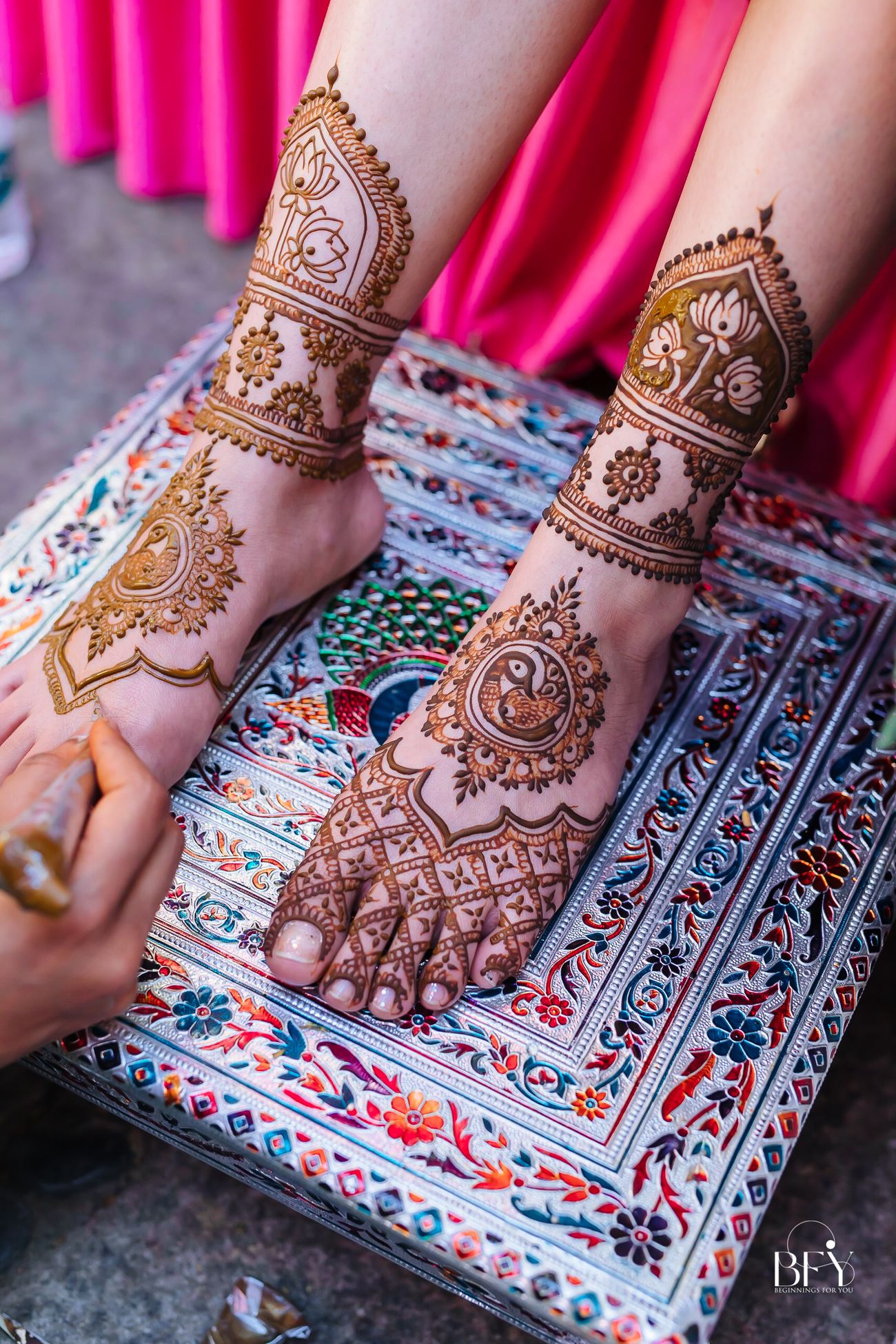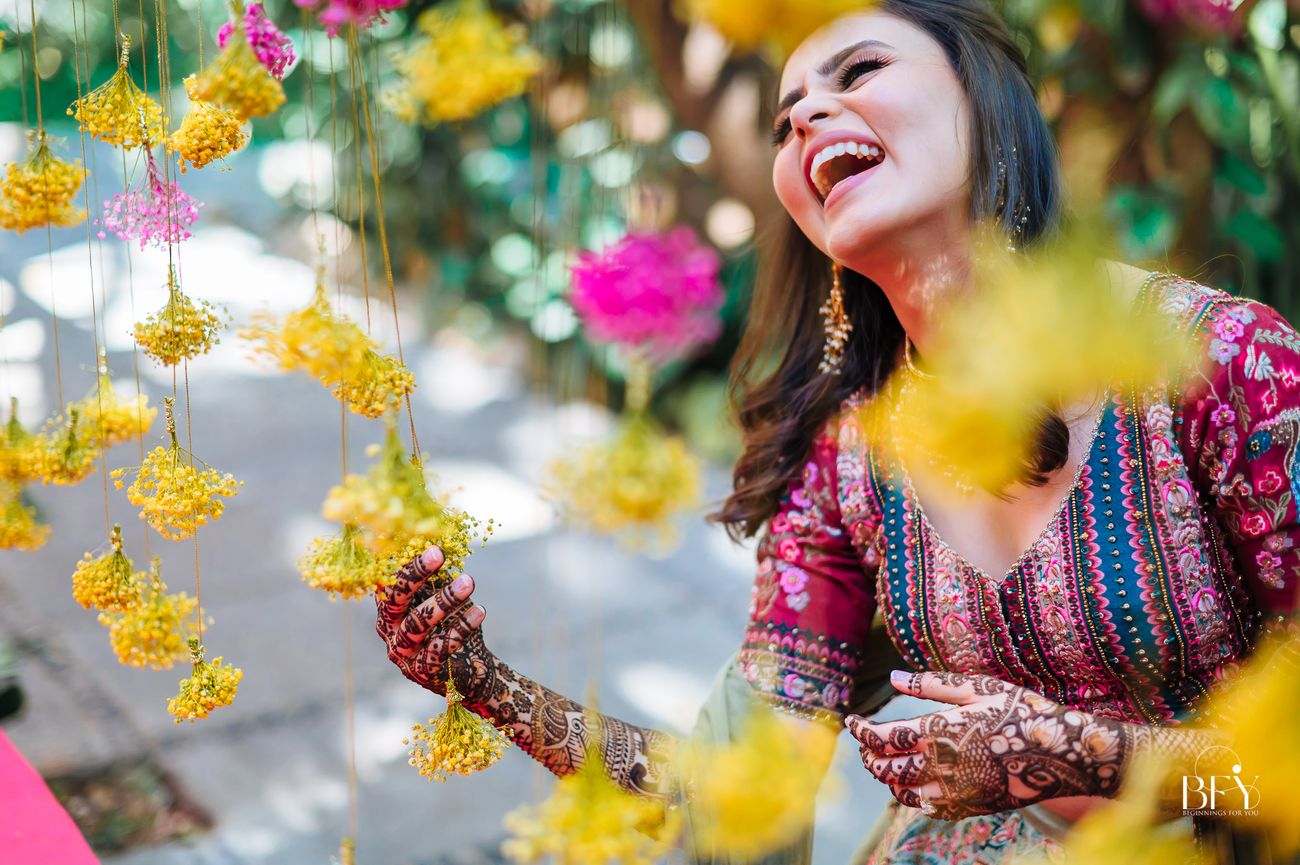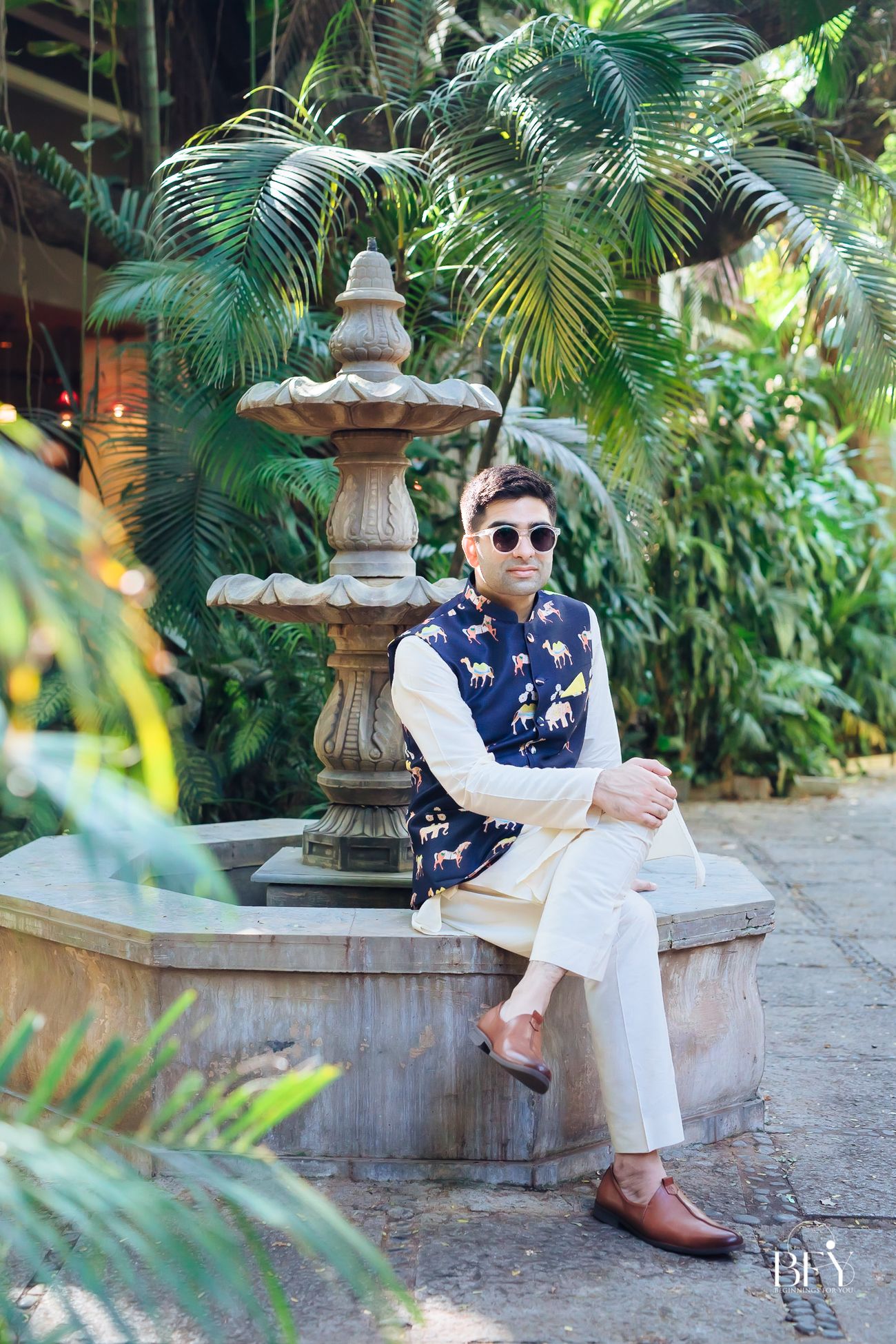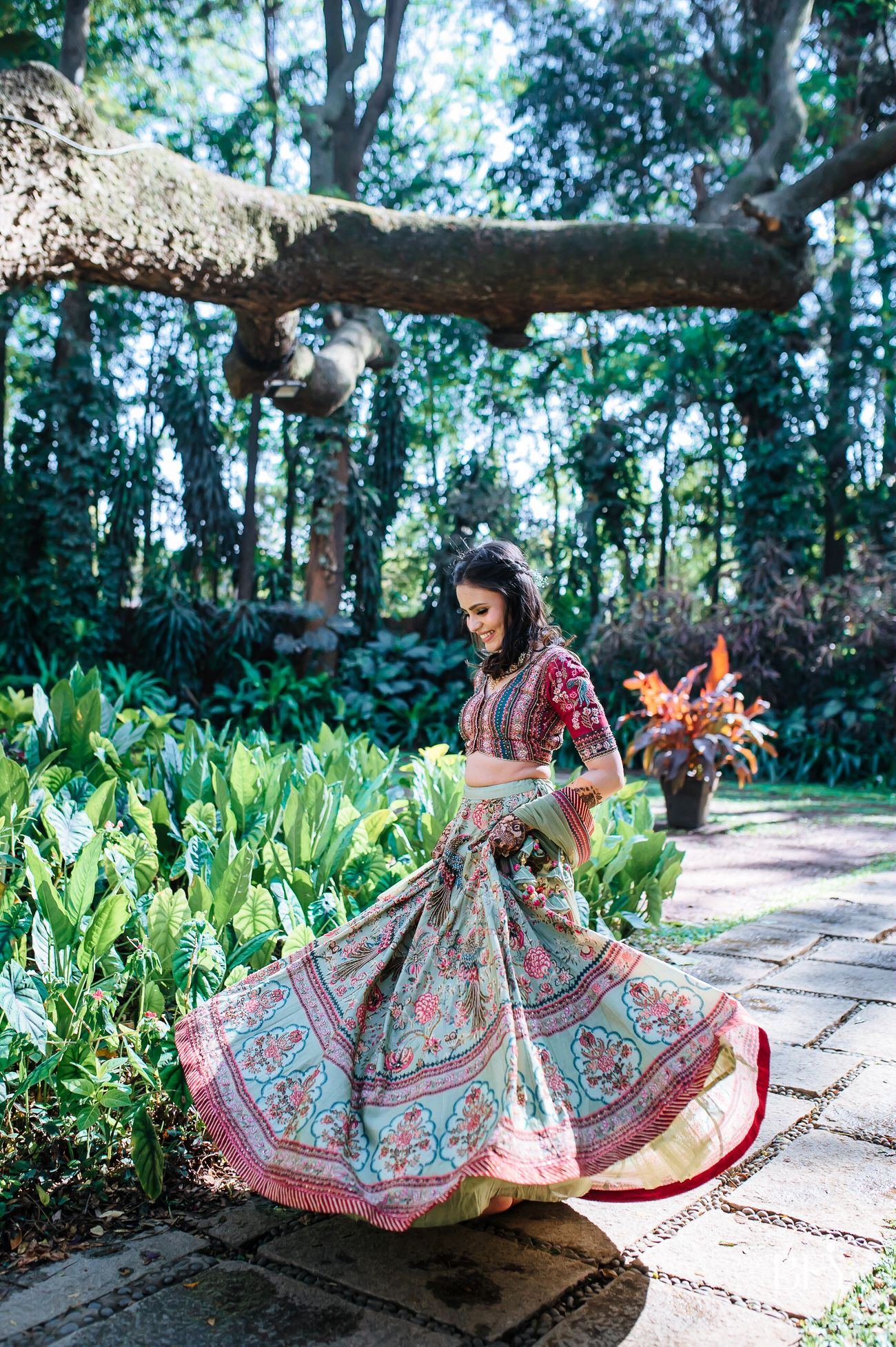 Sangeet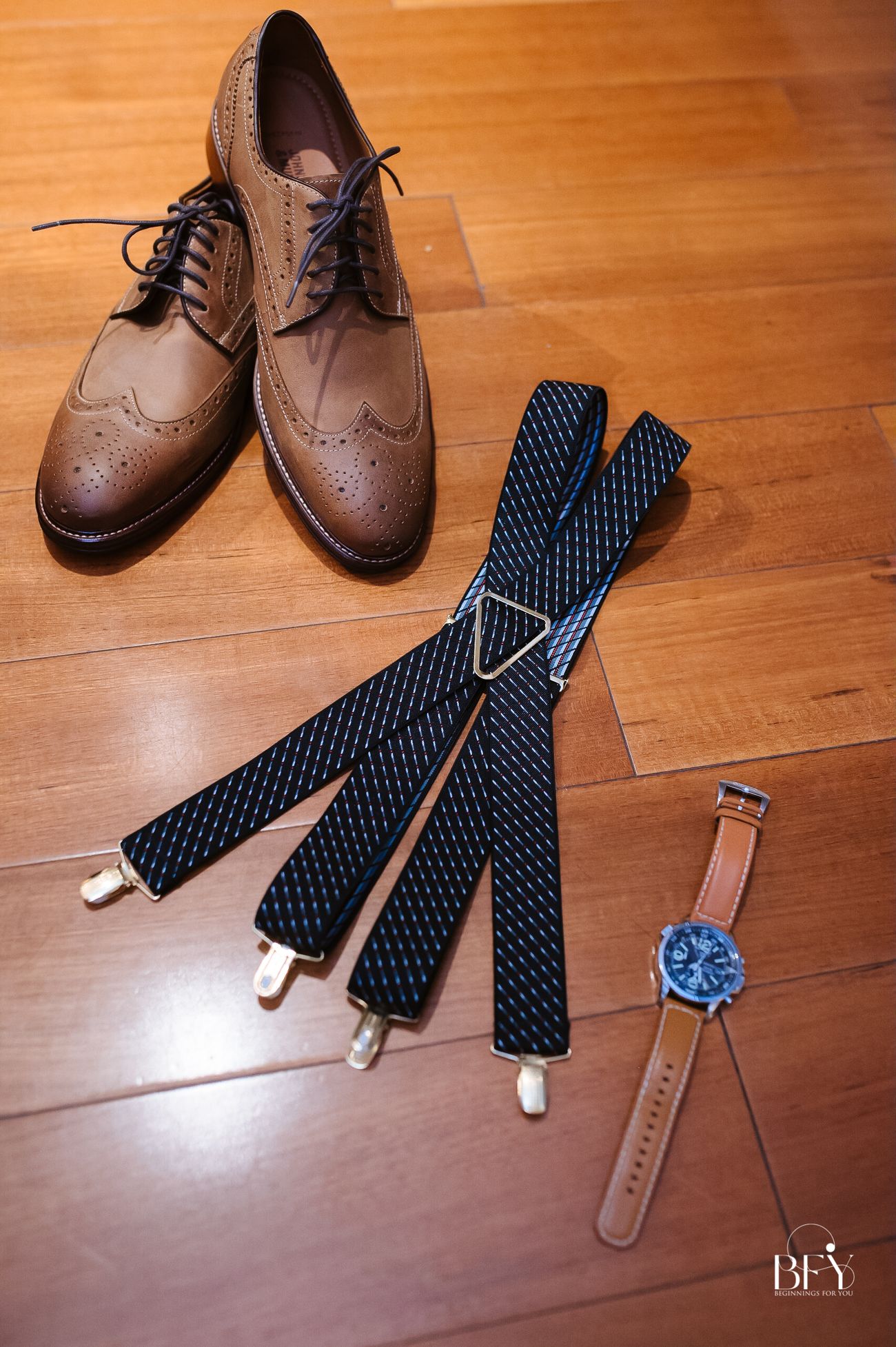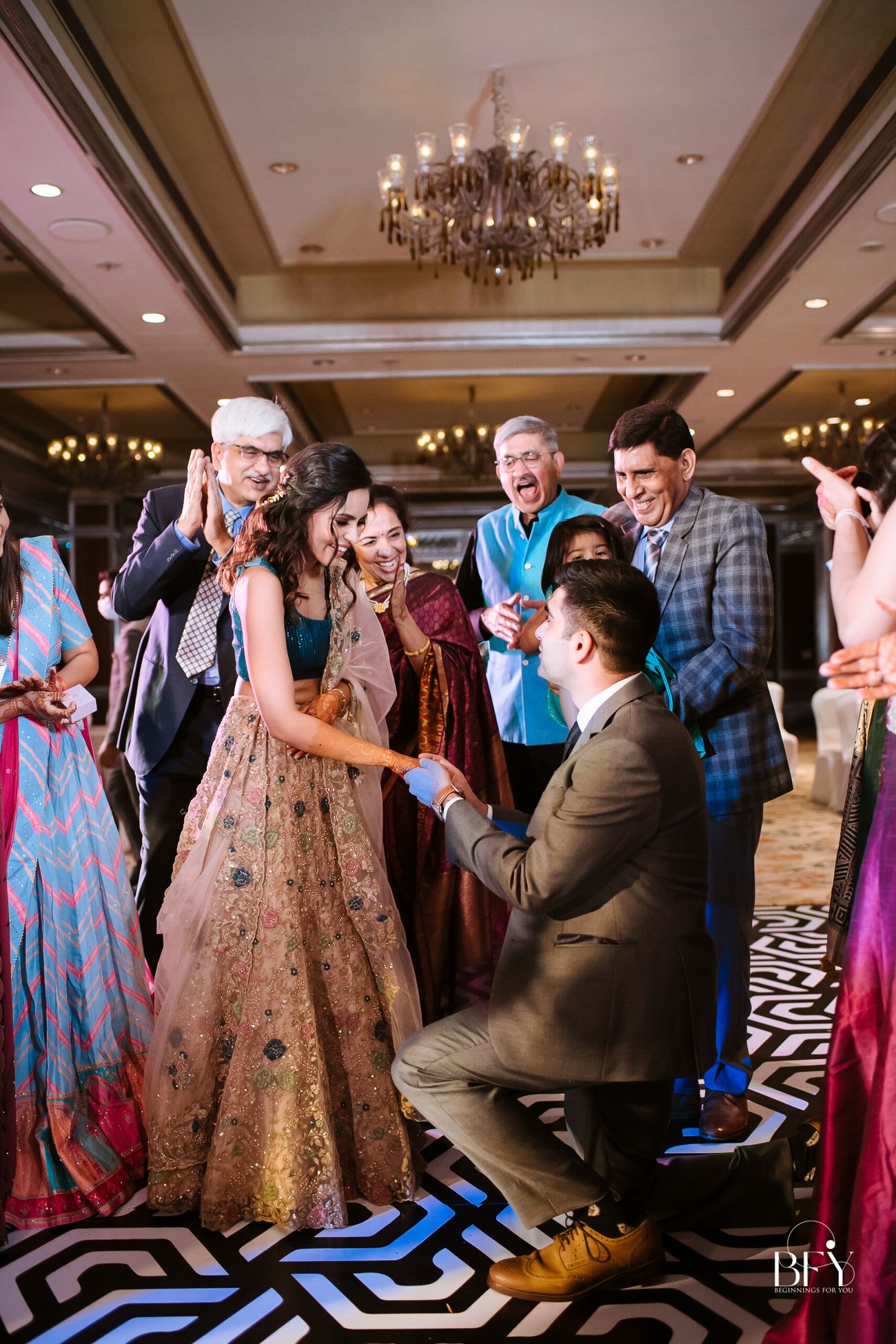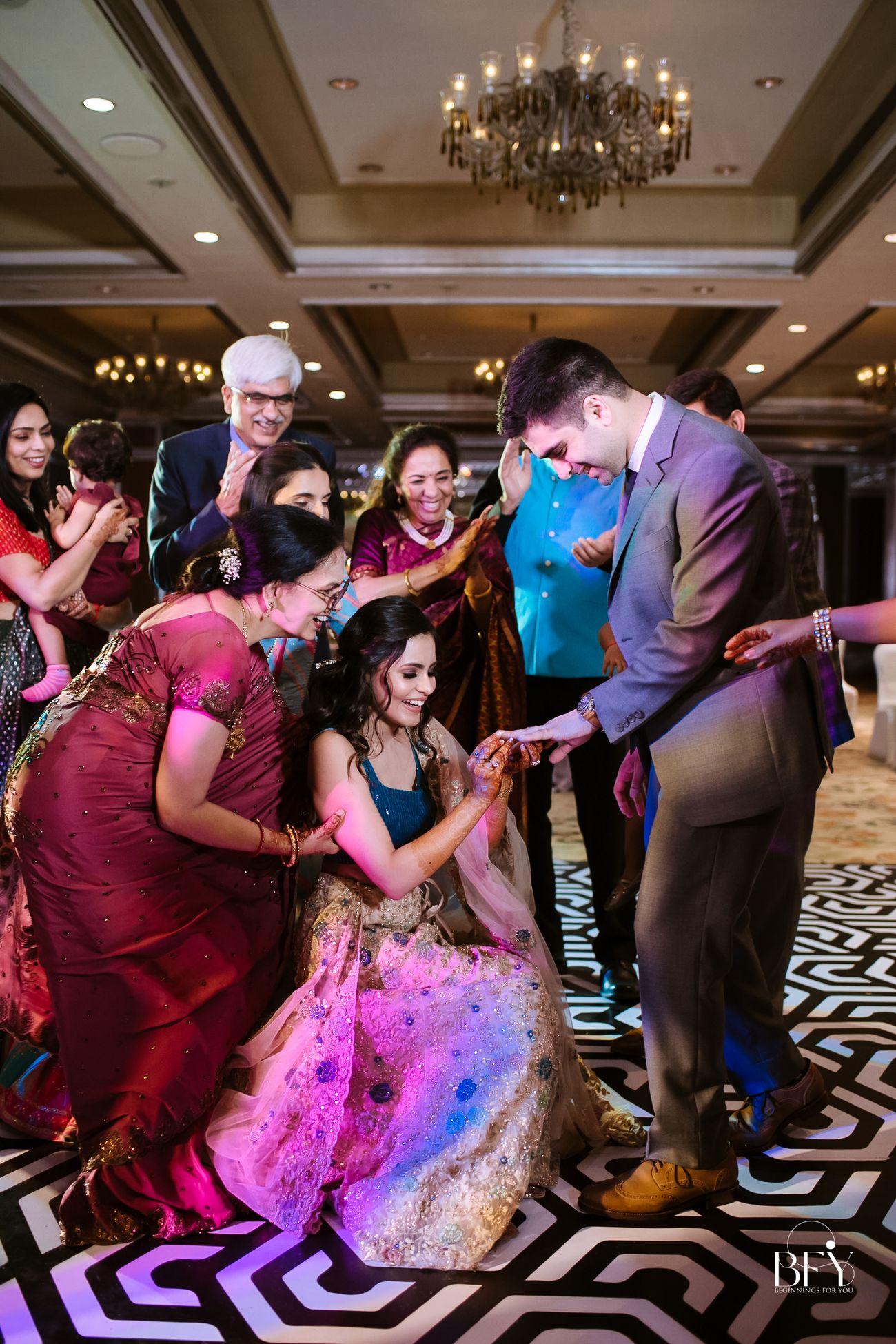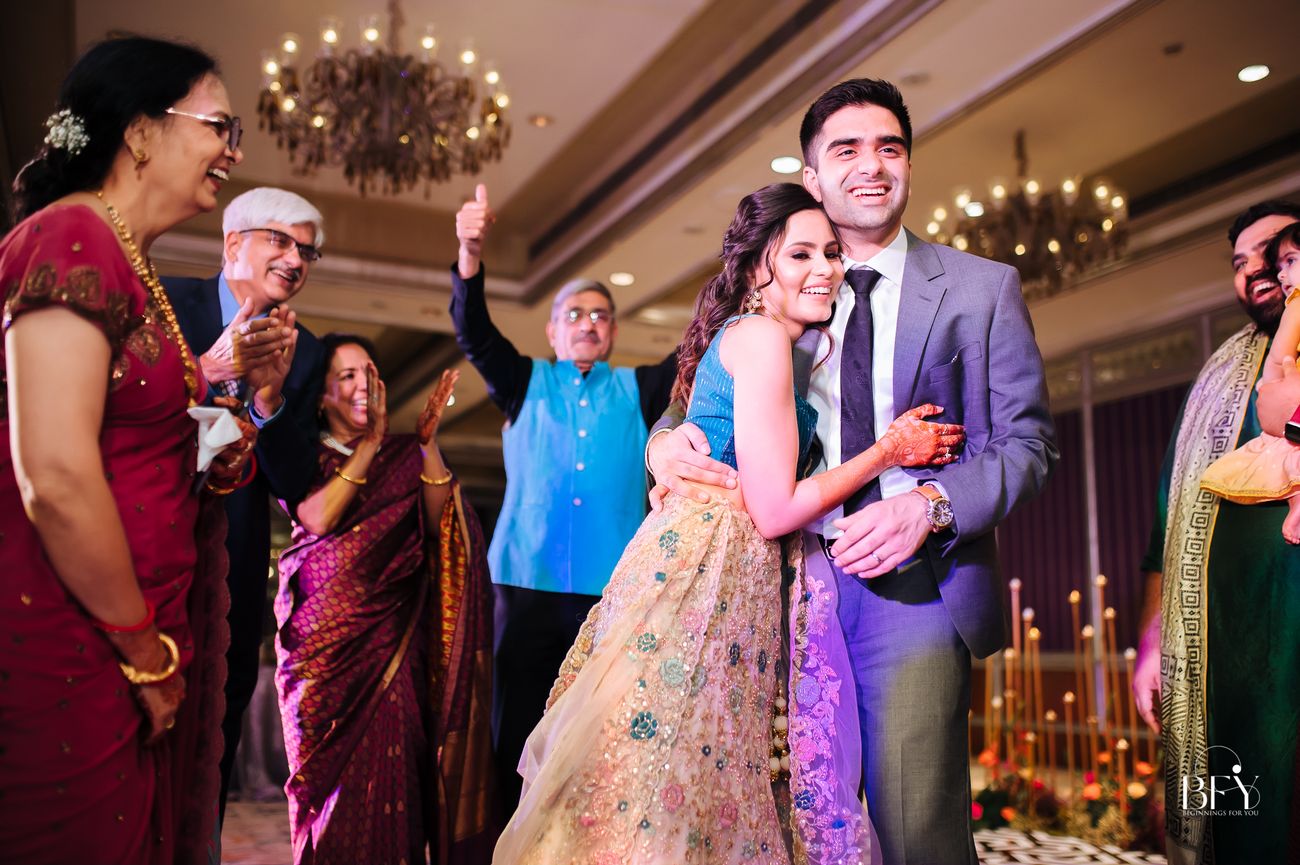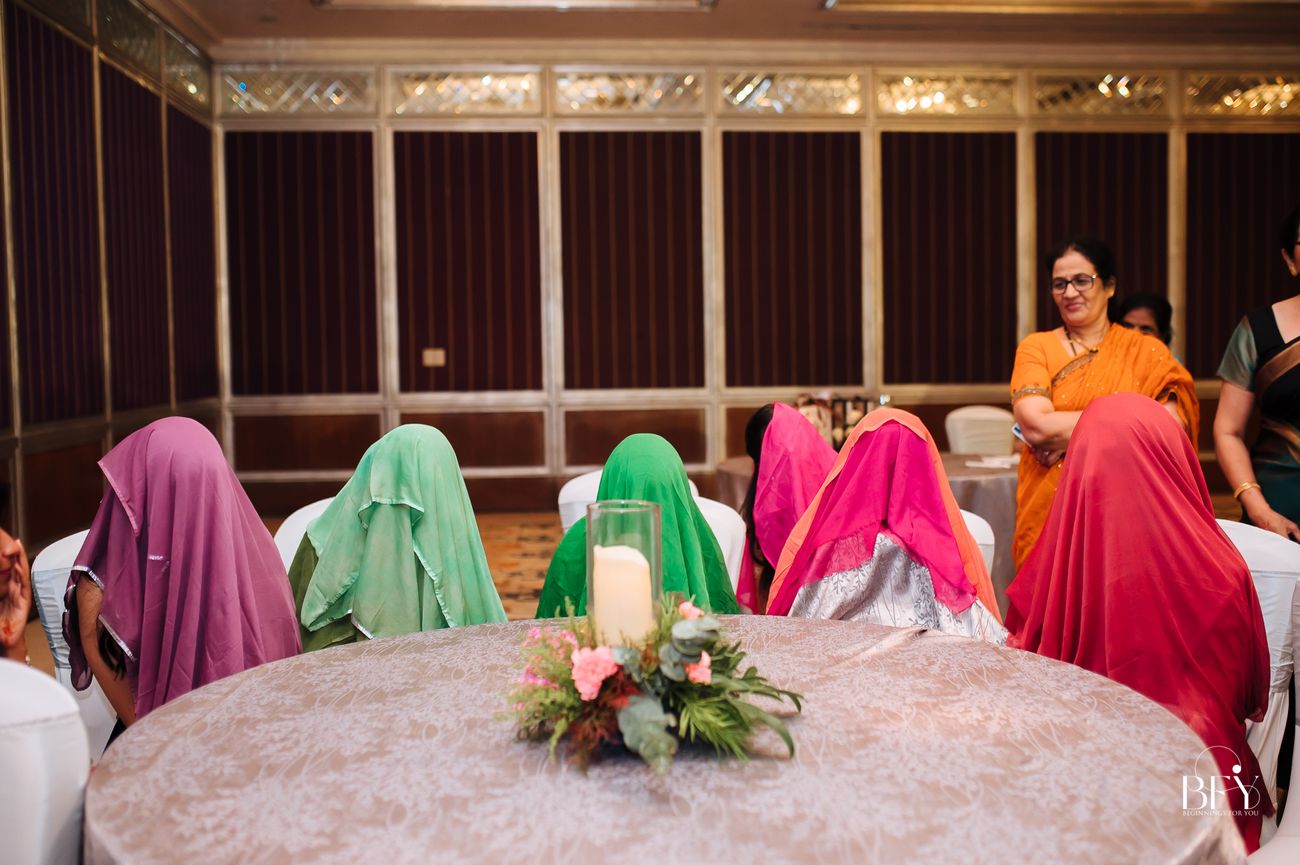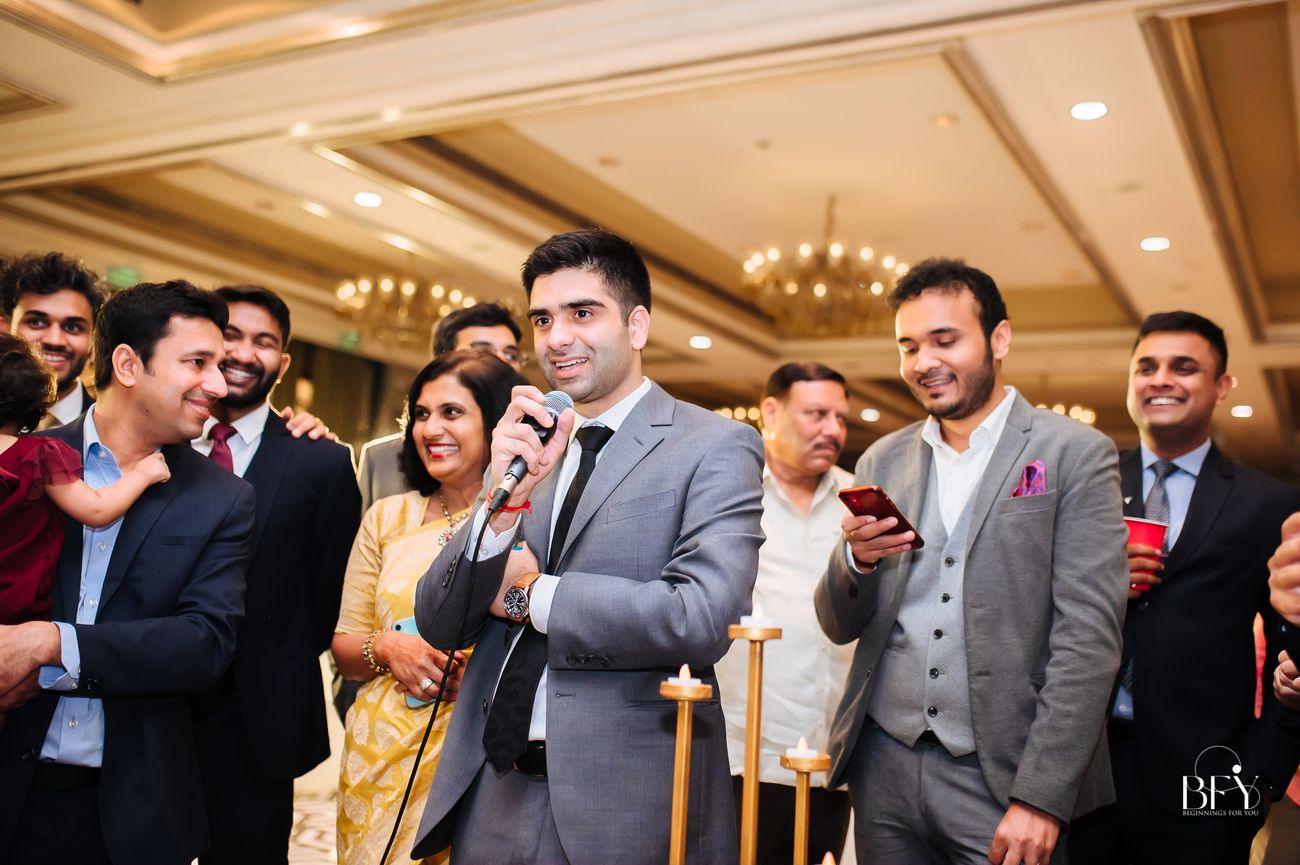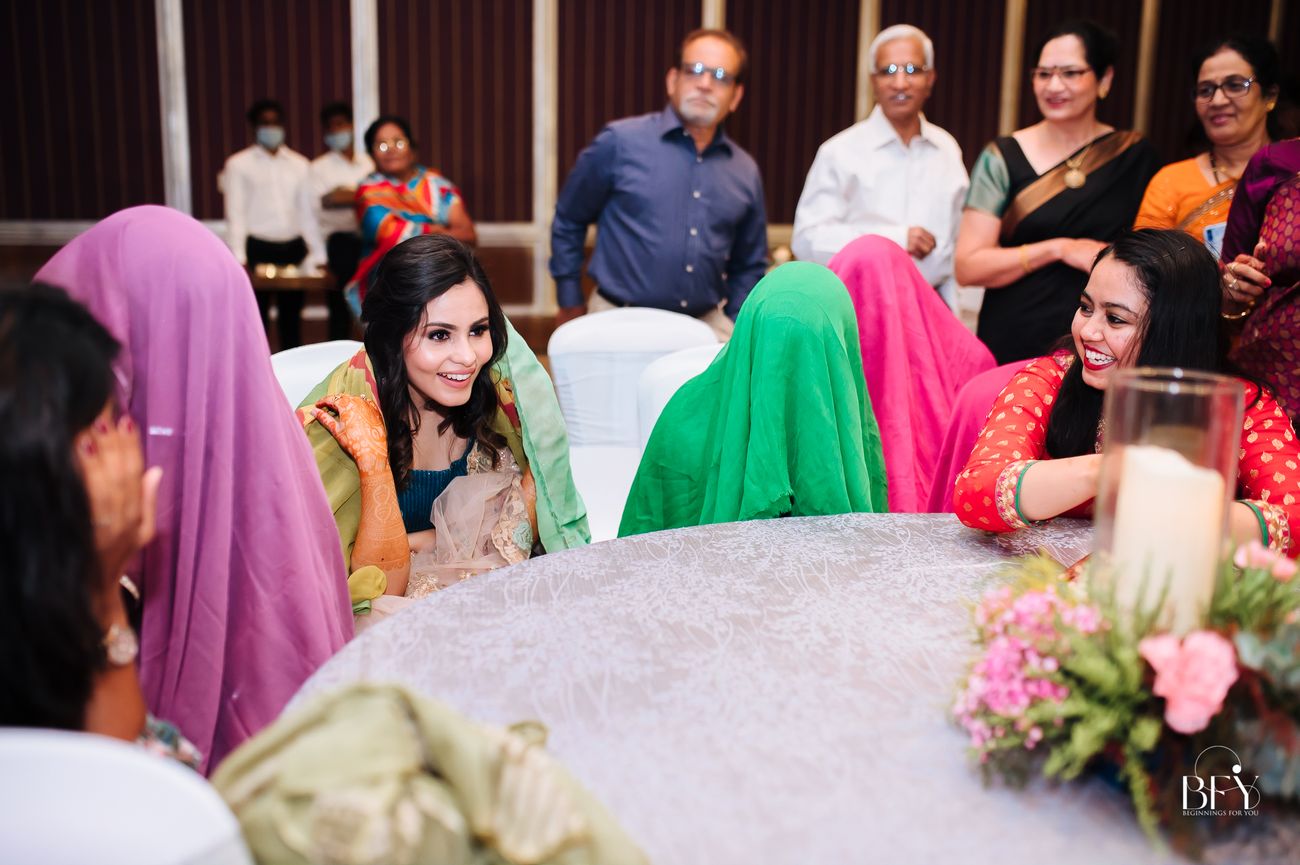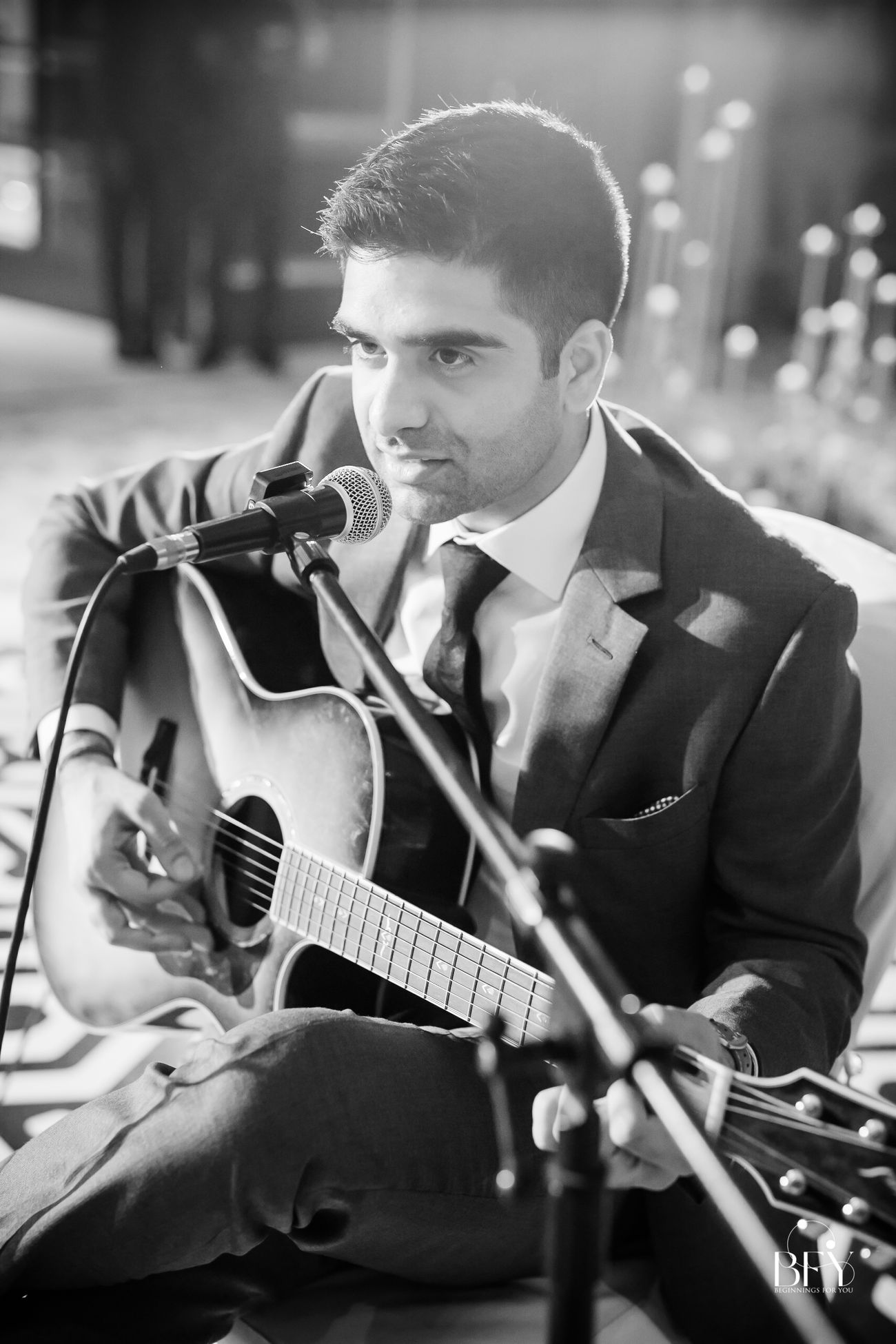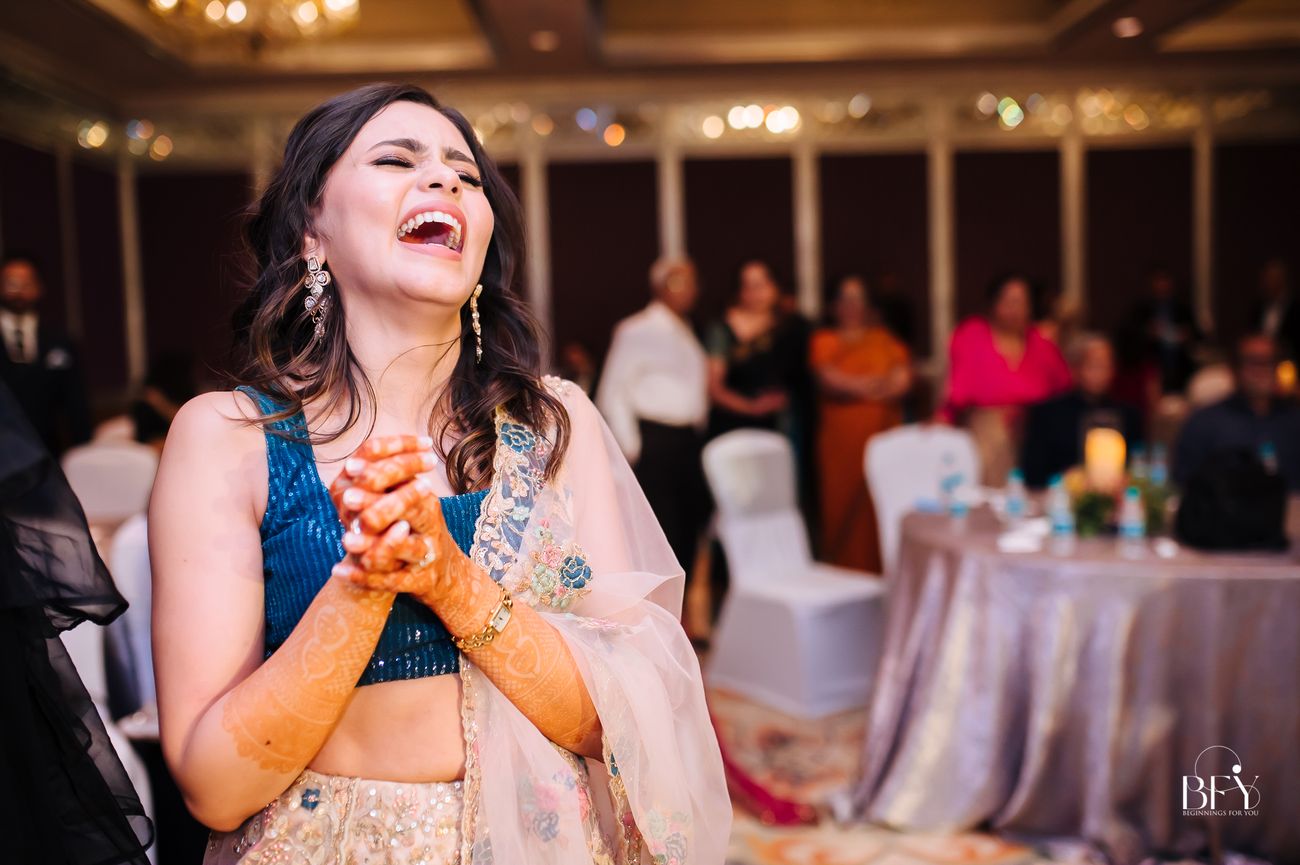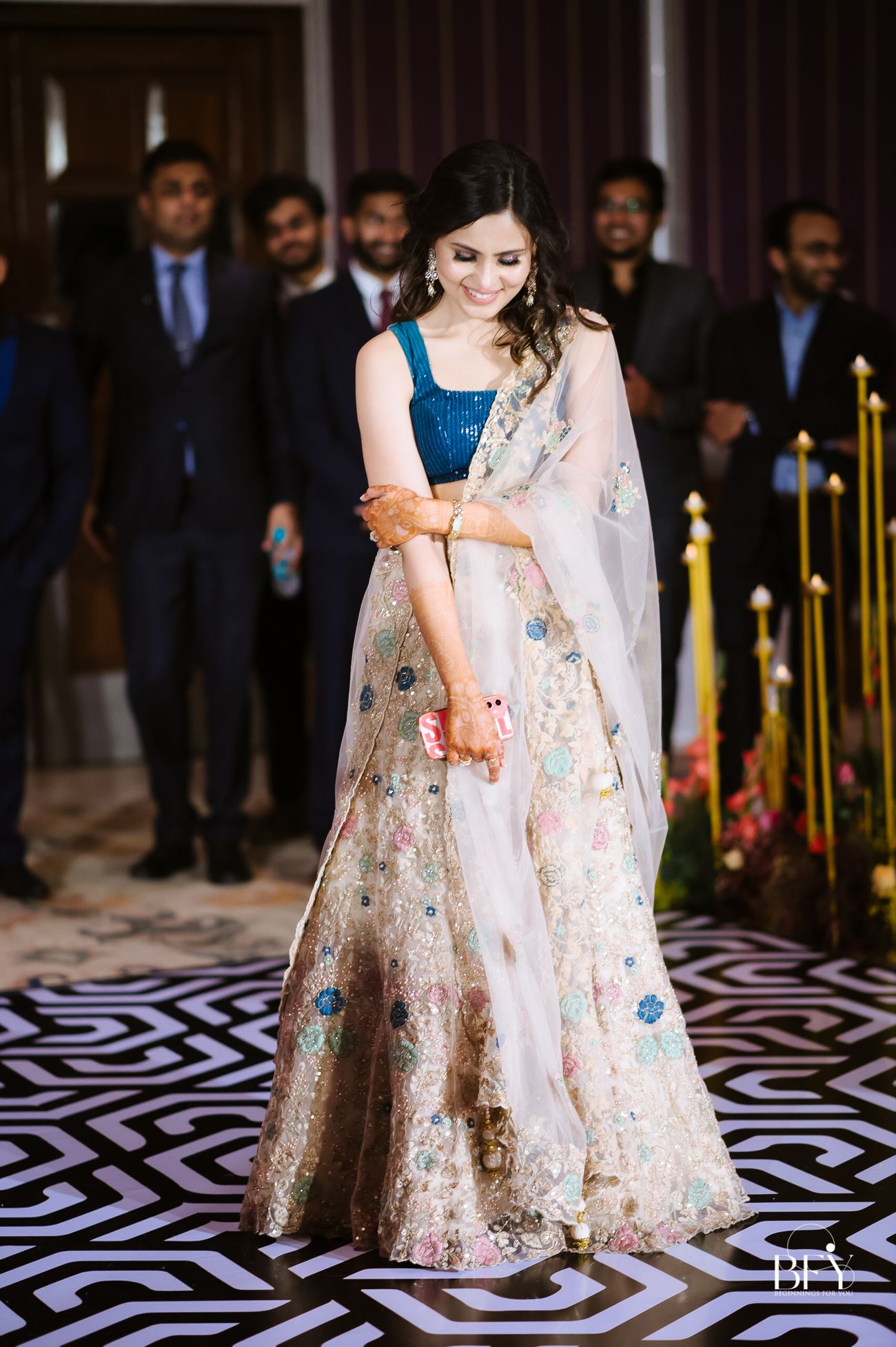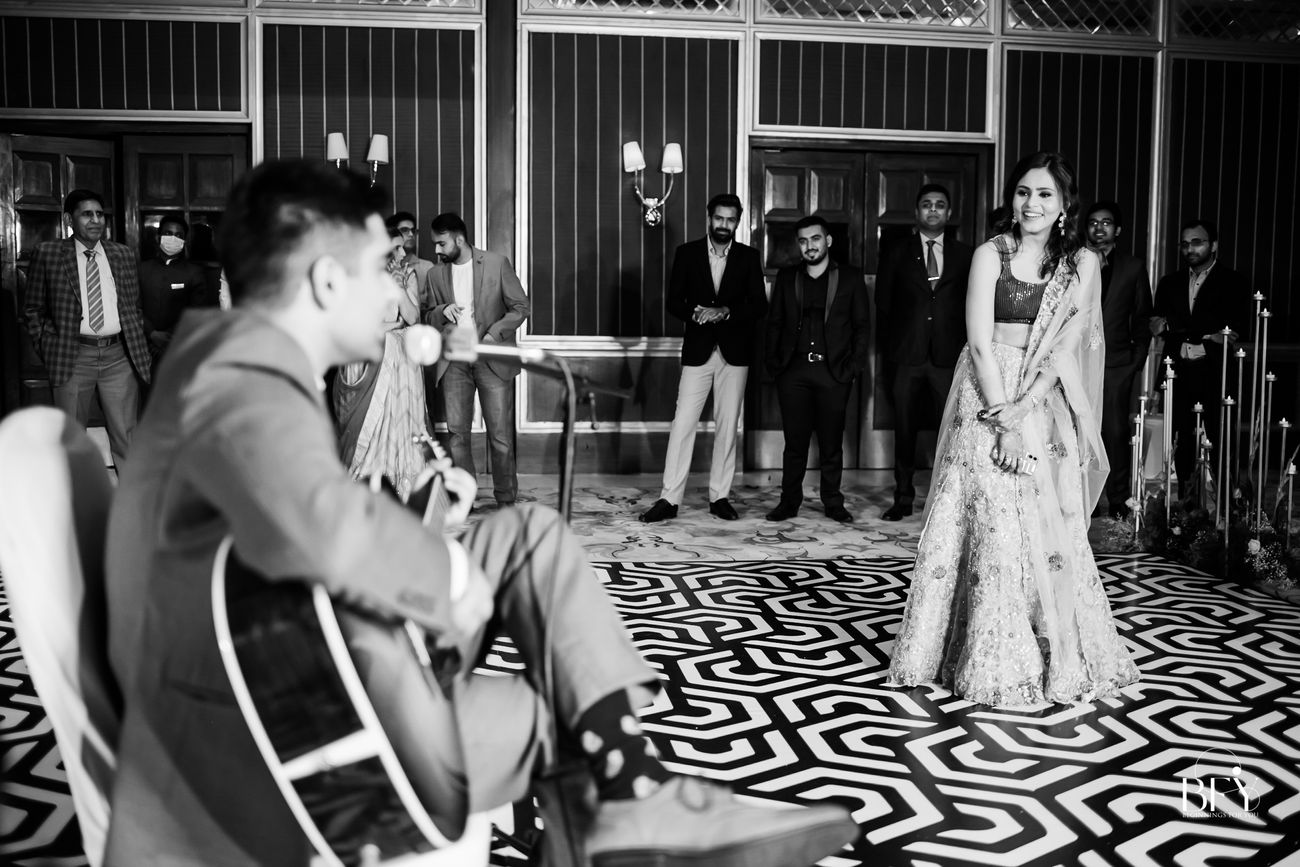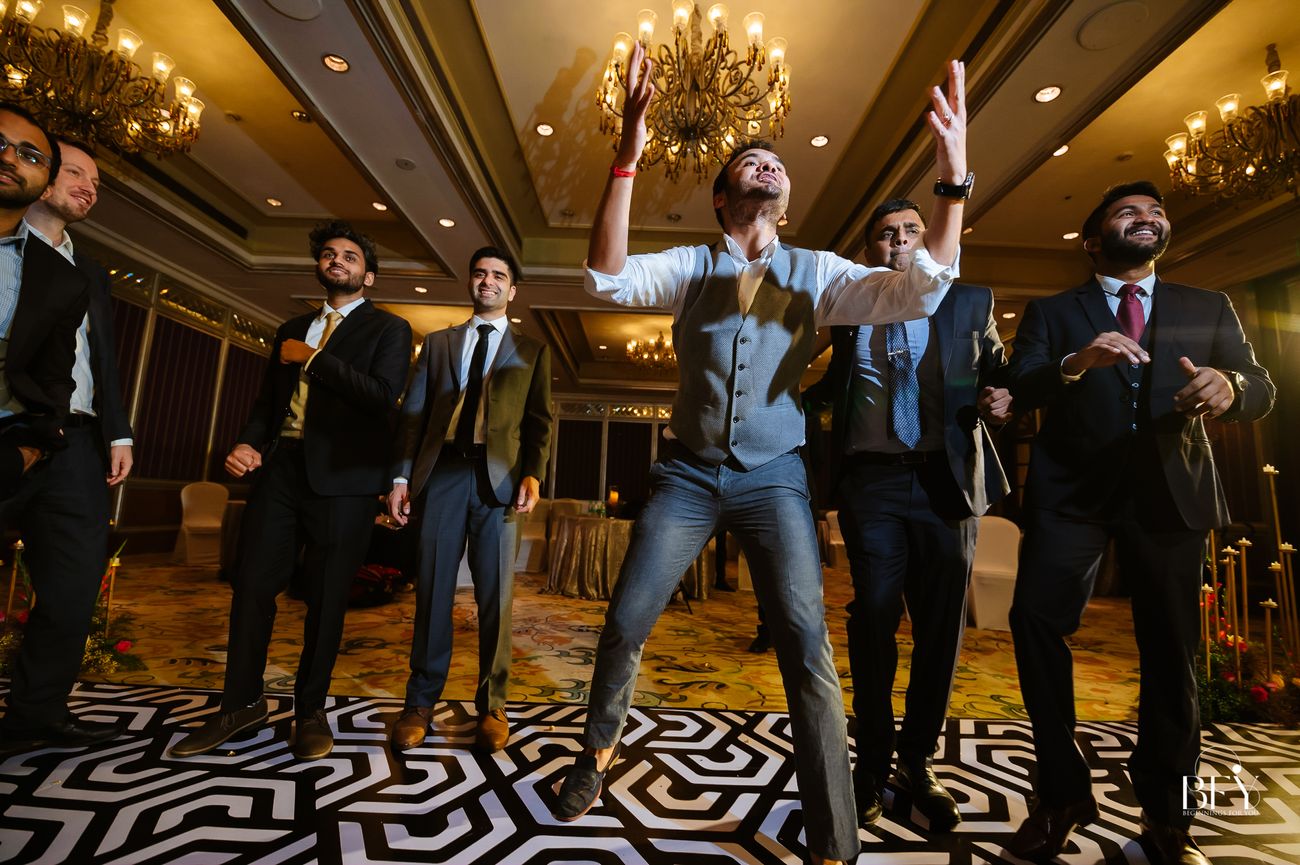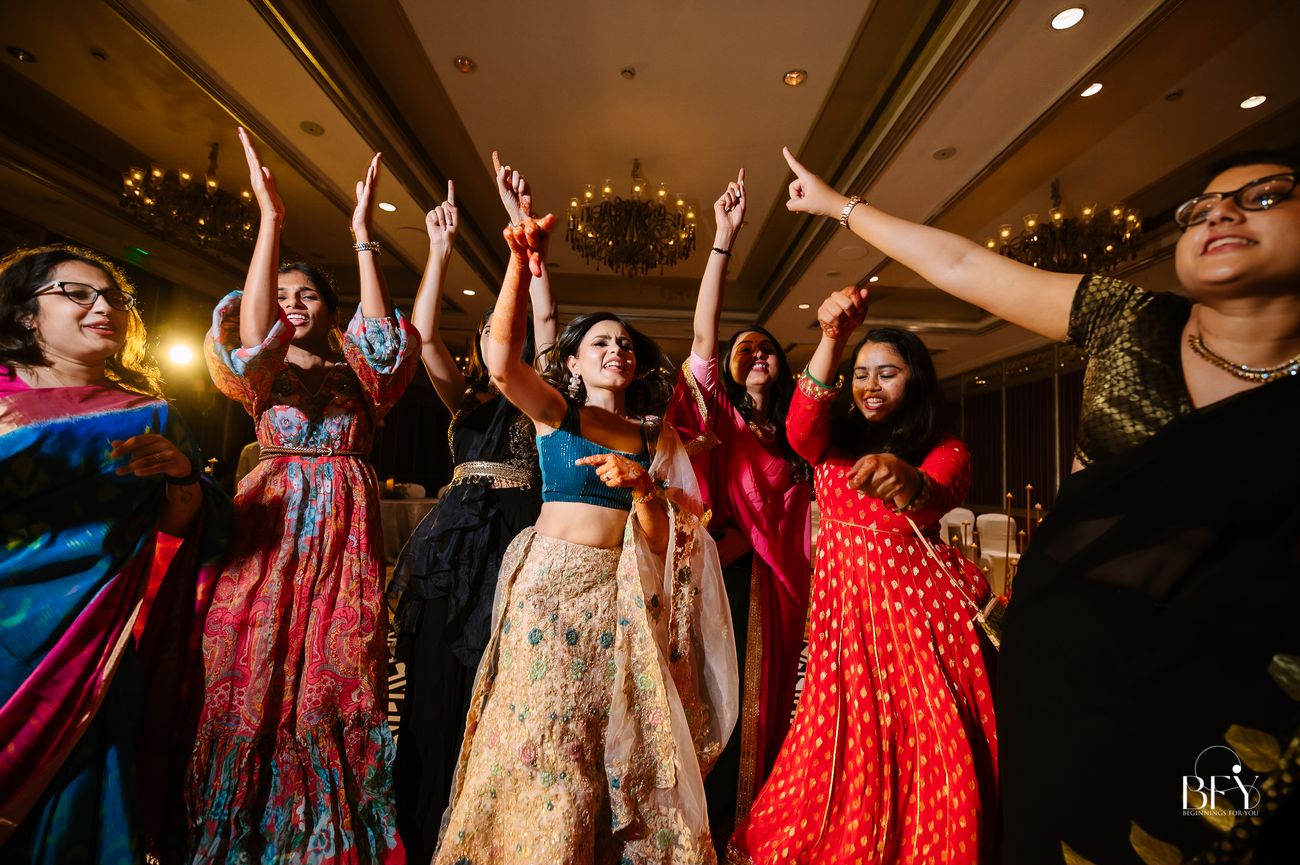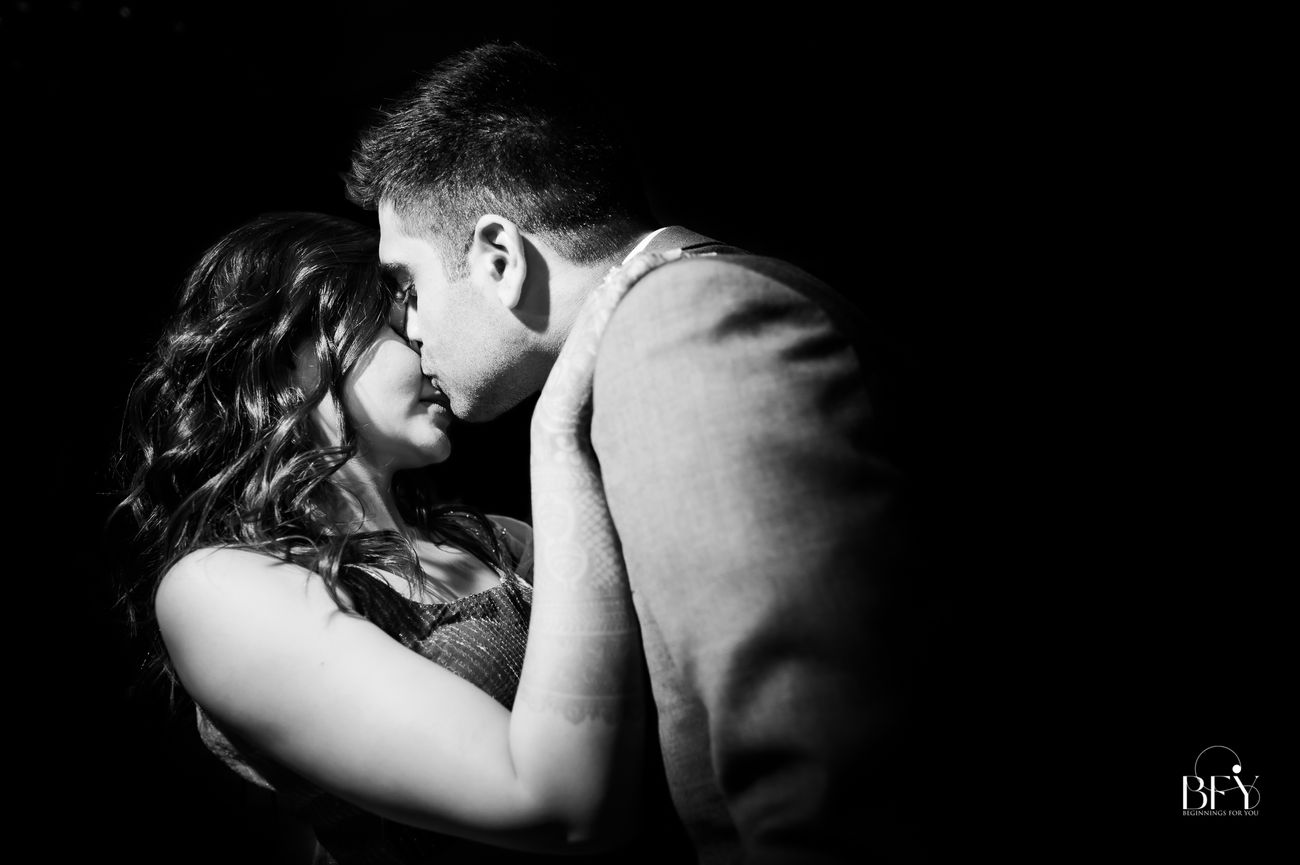 Wedding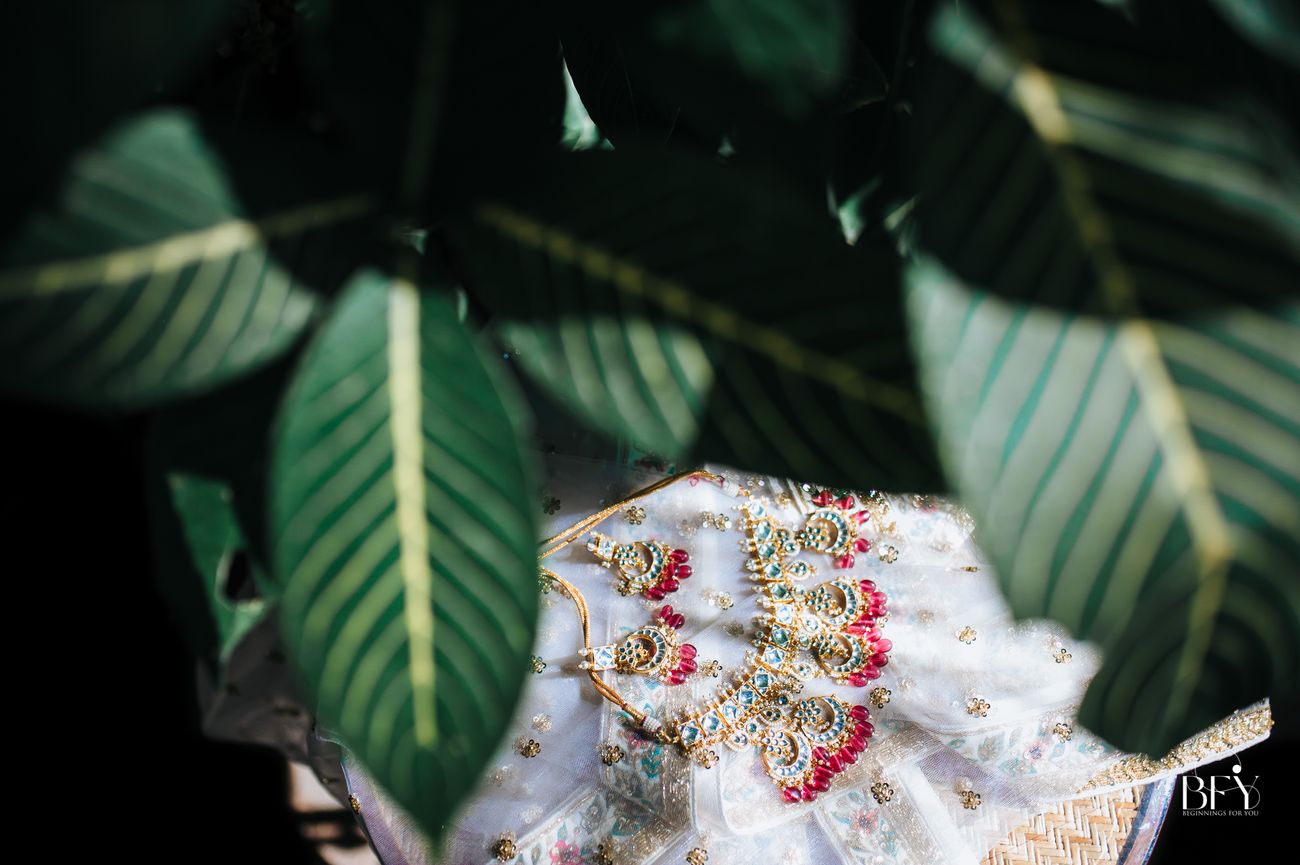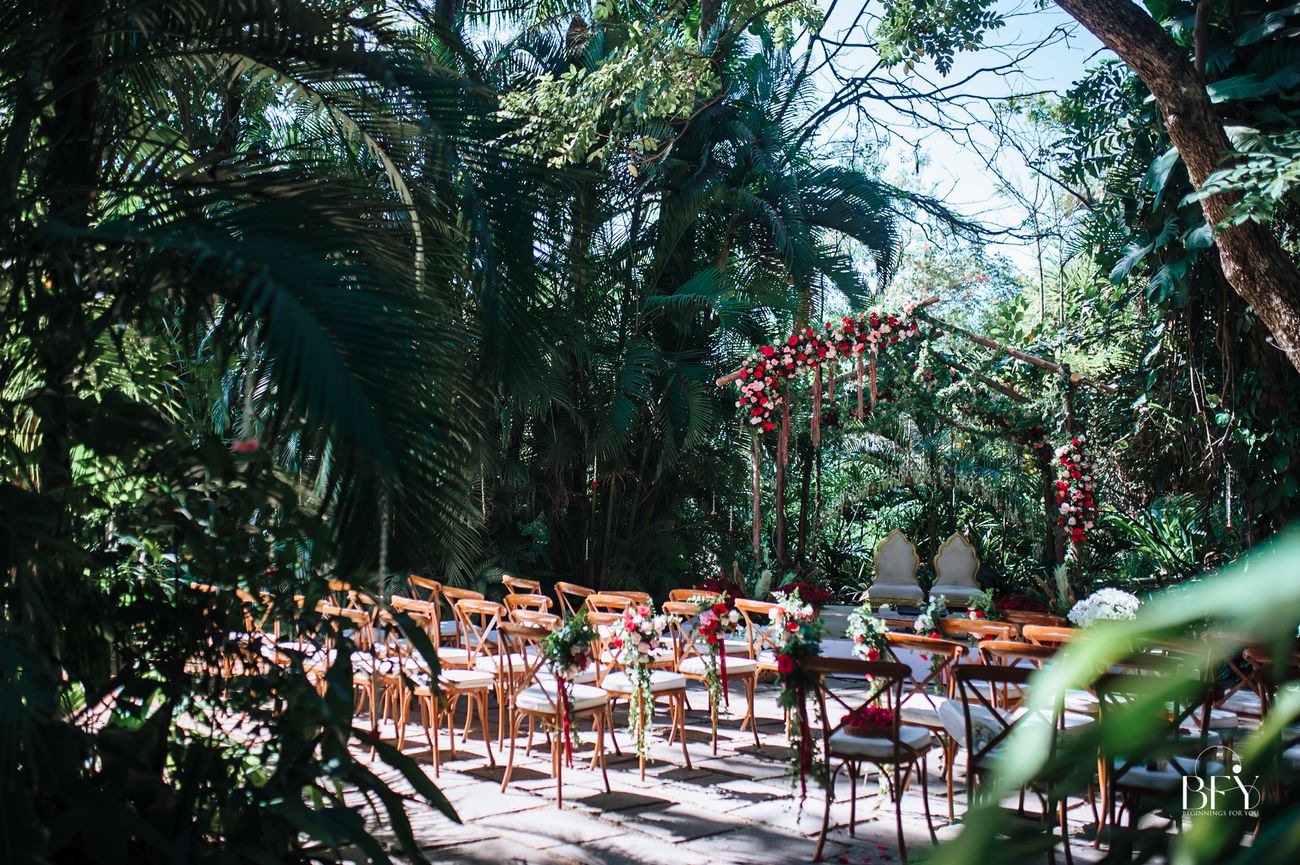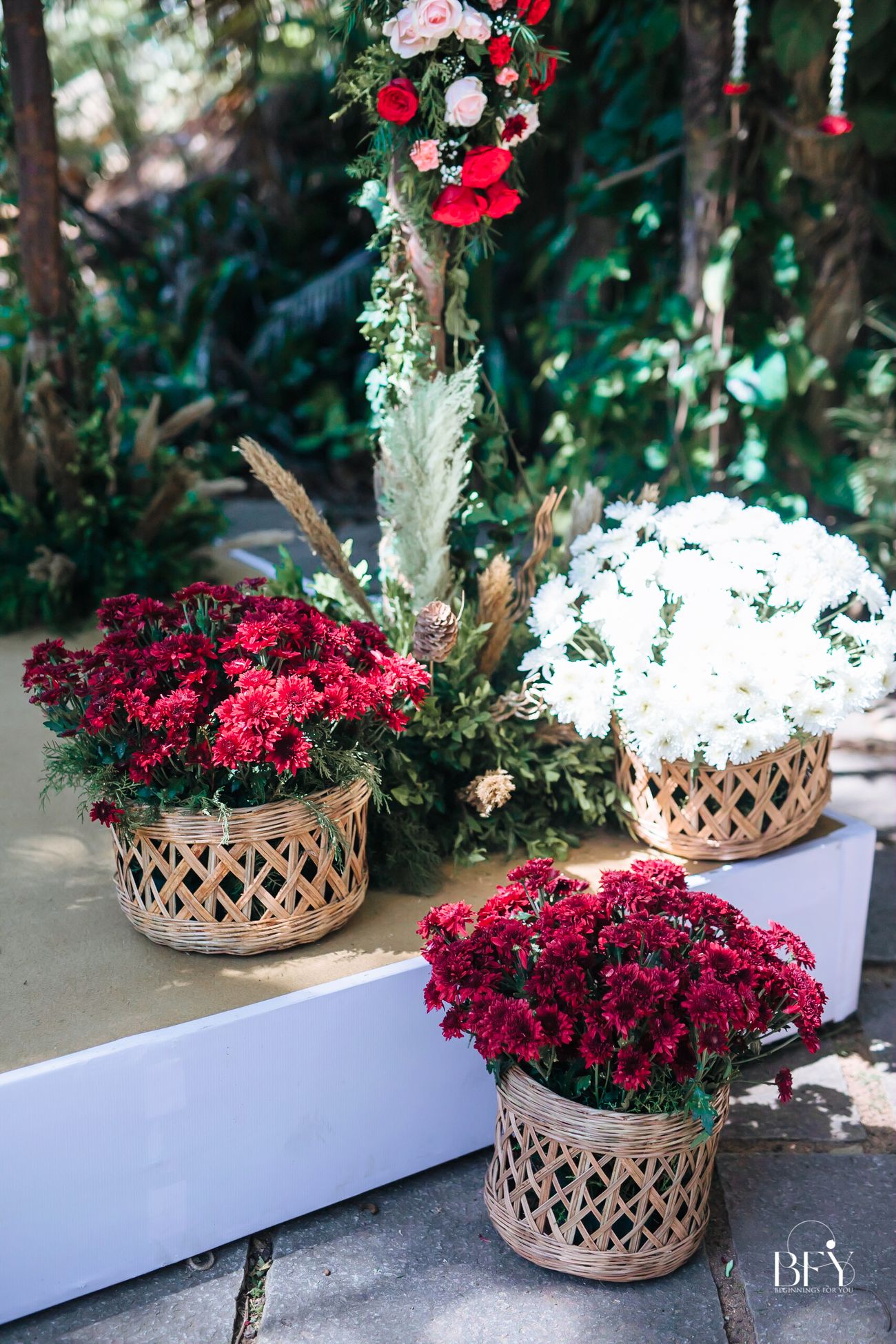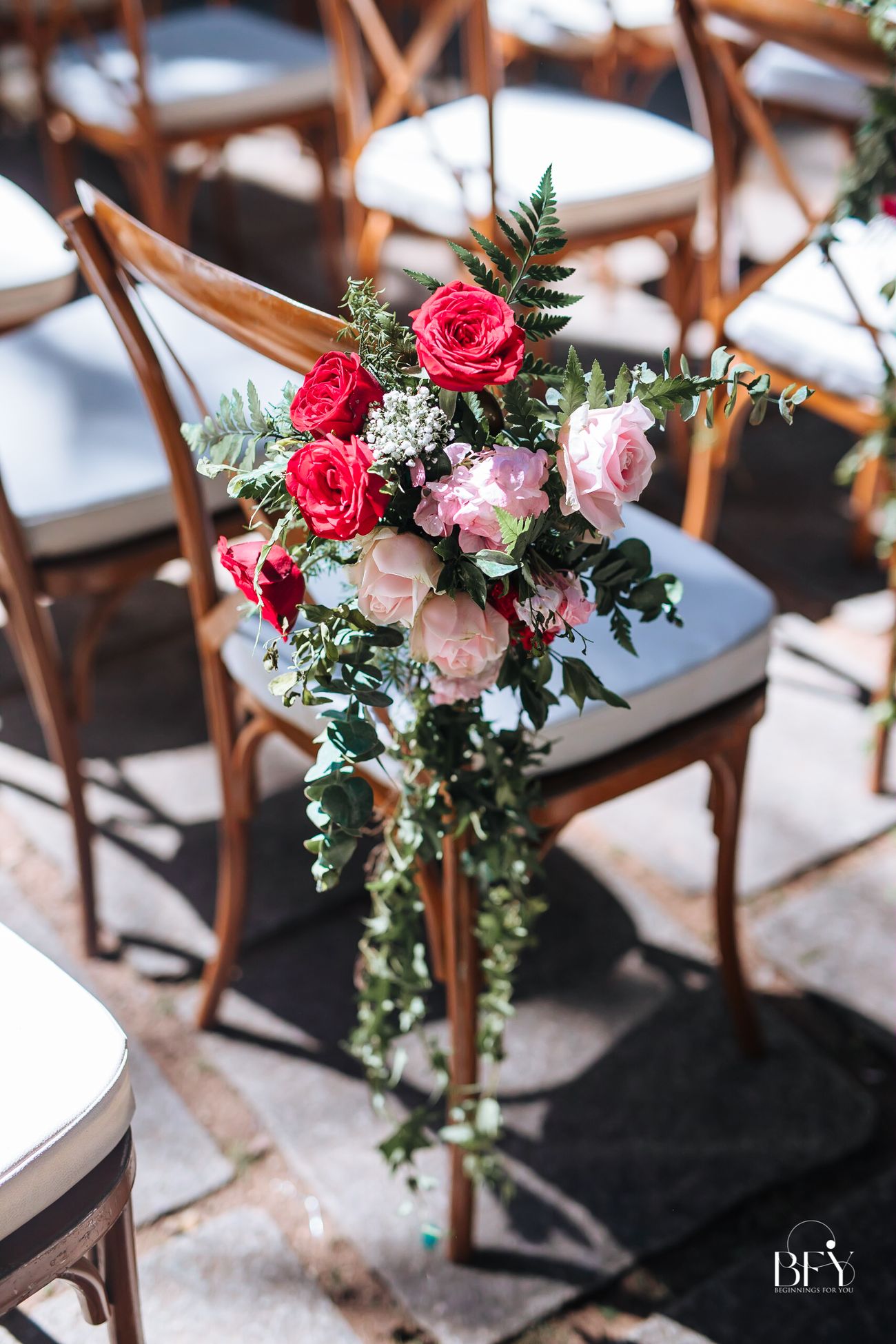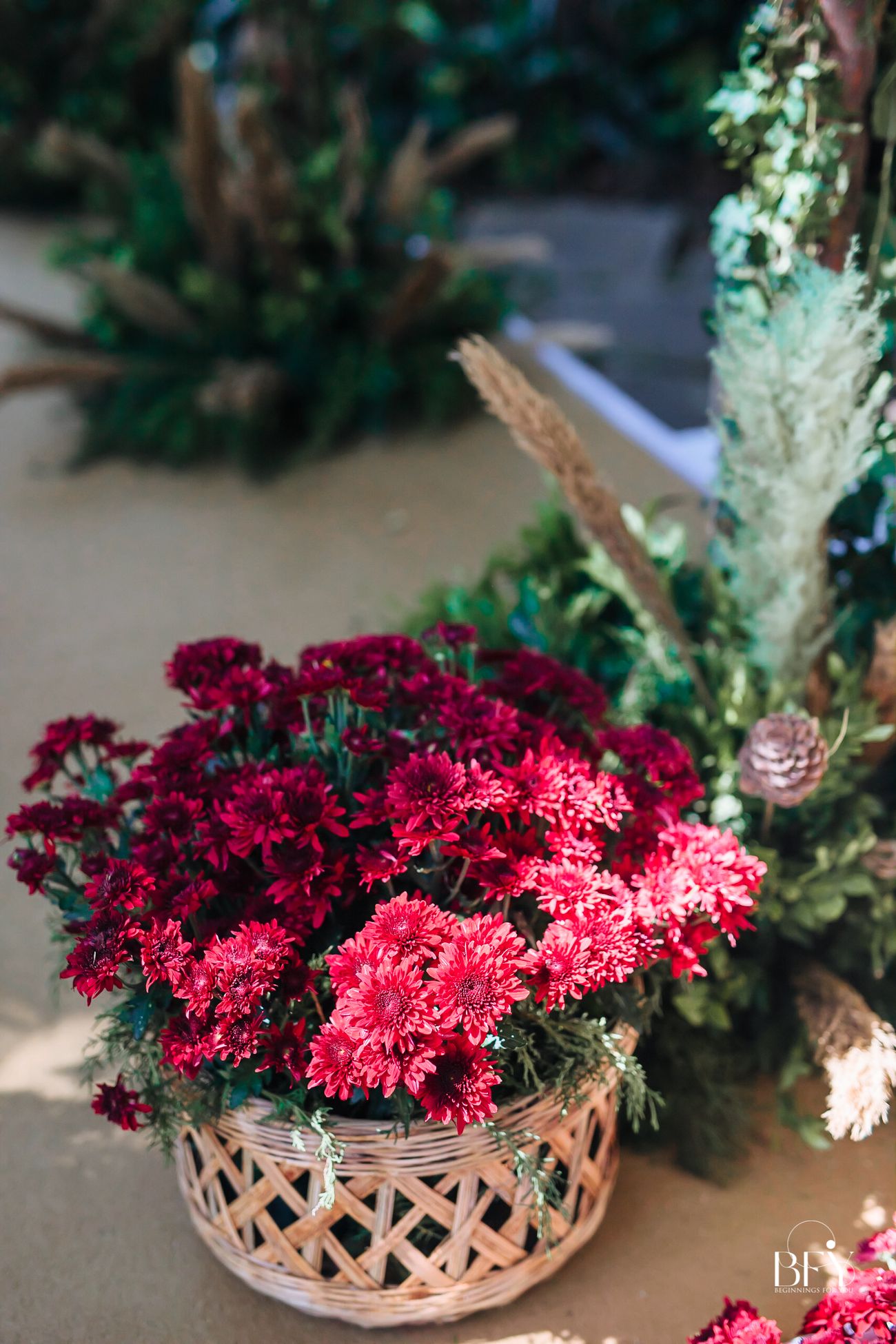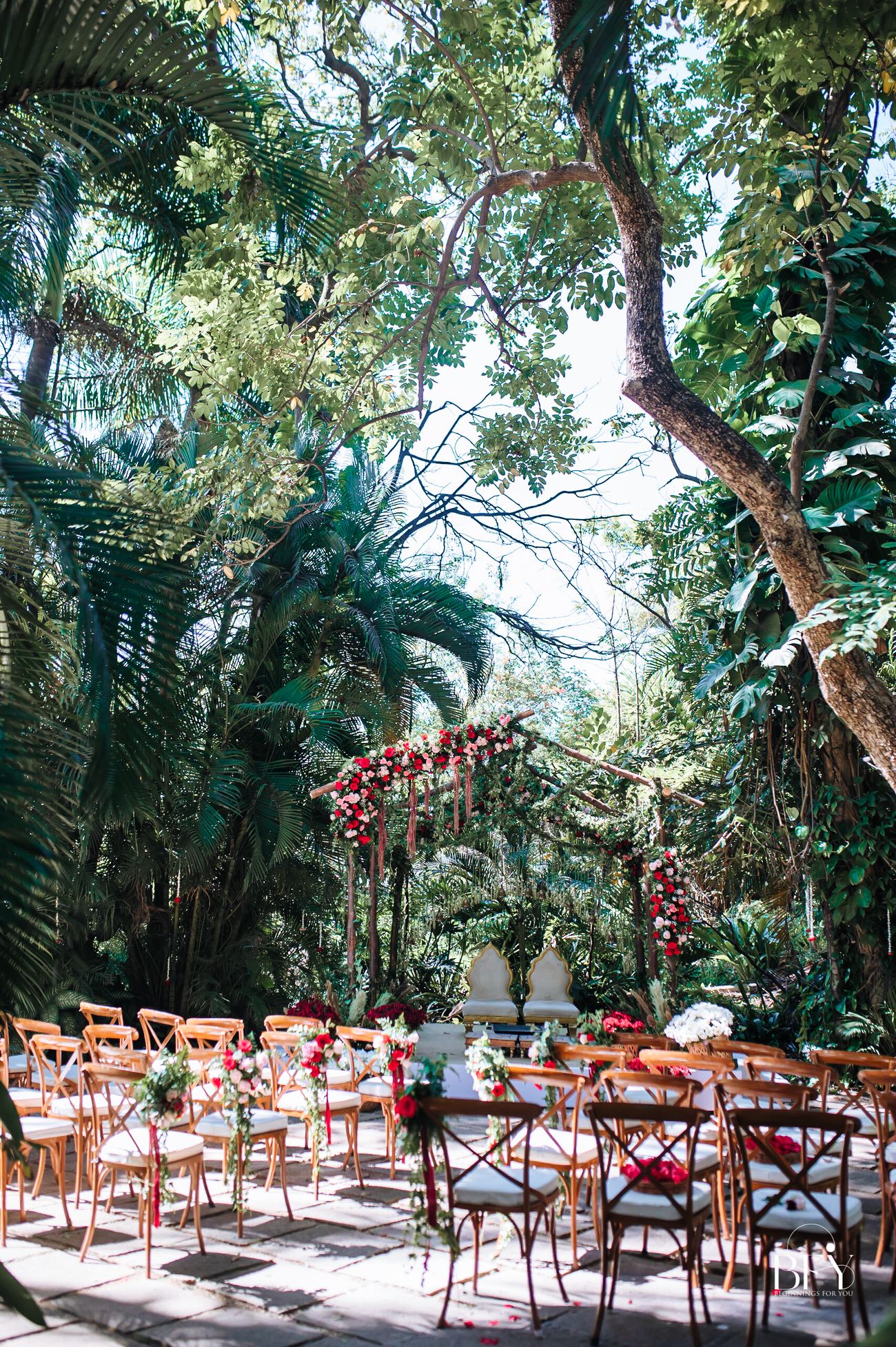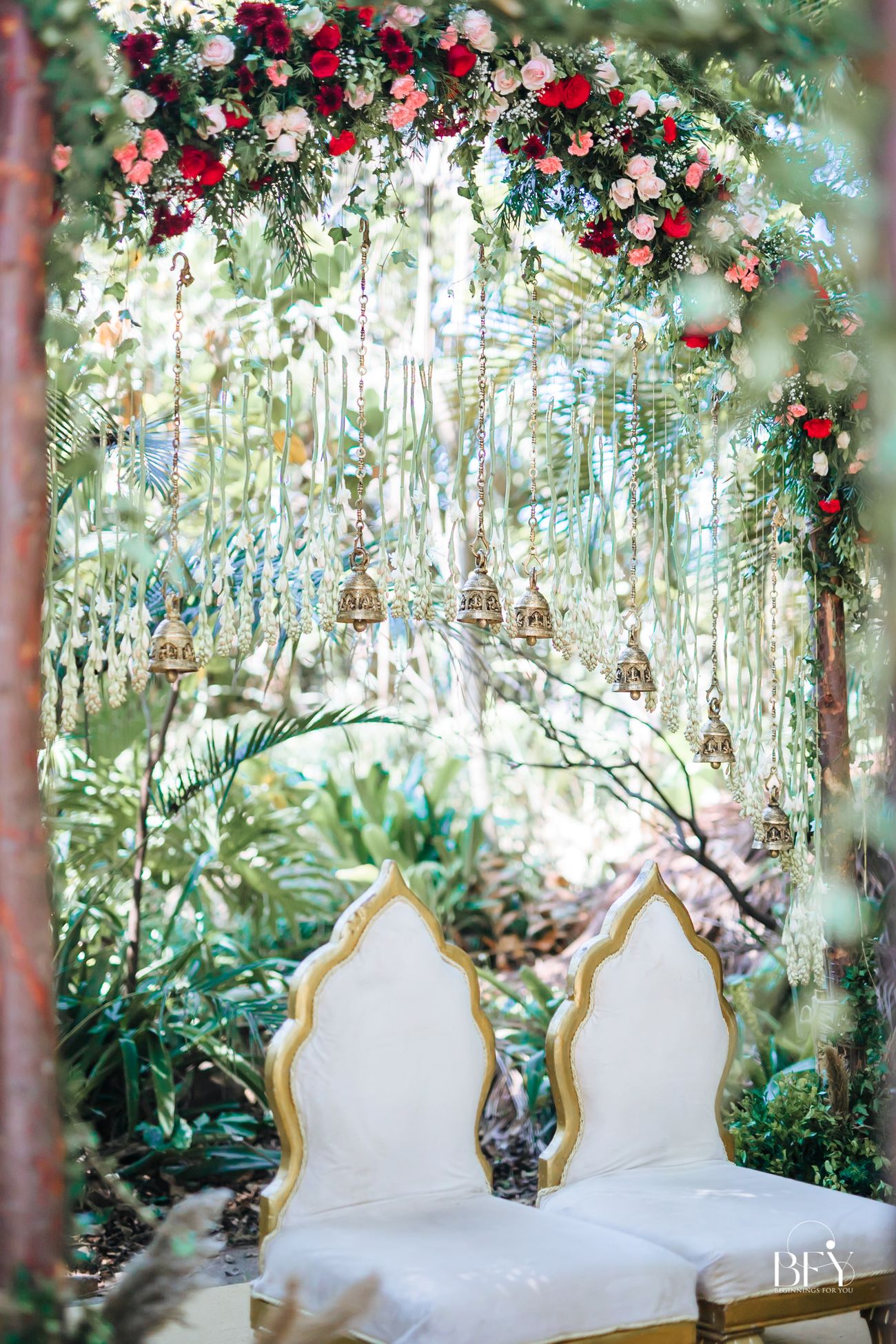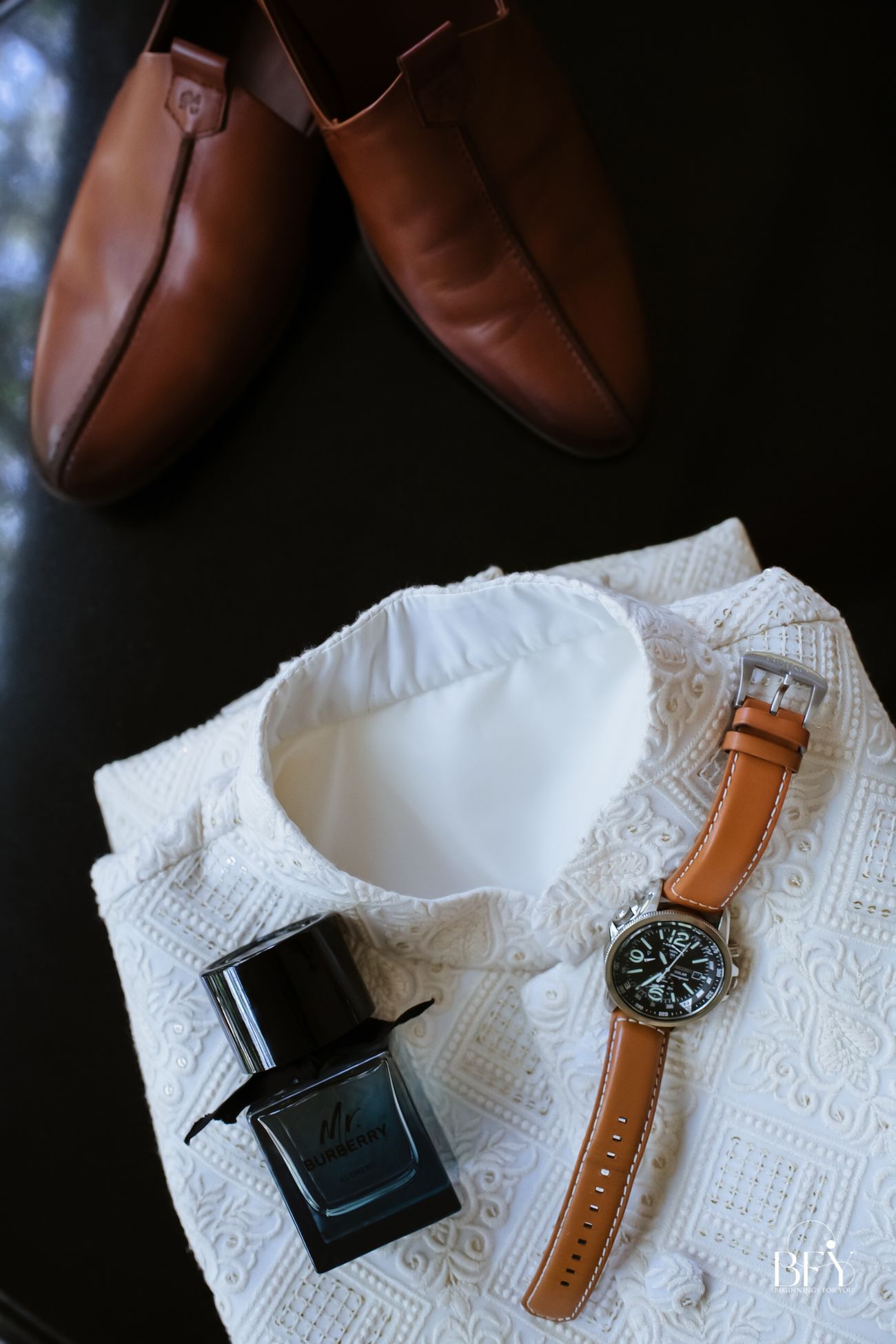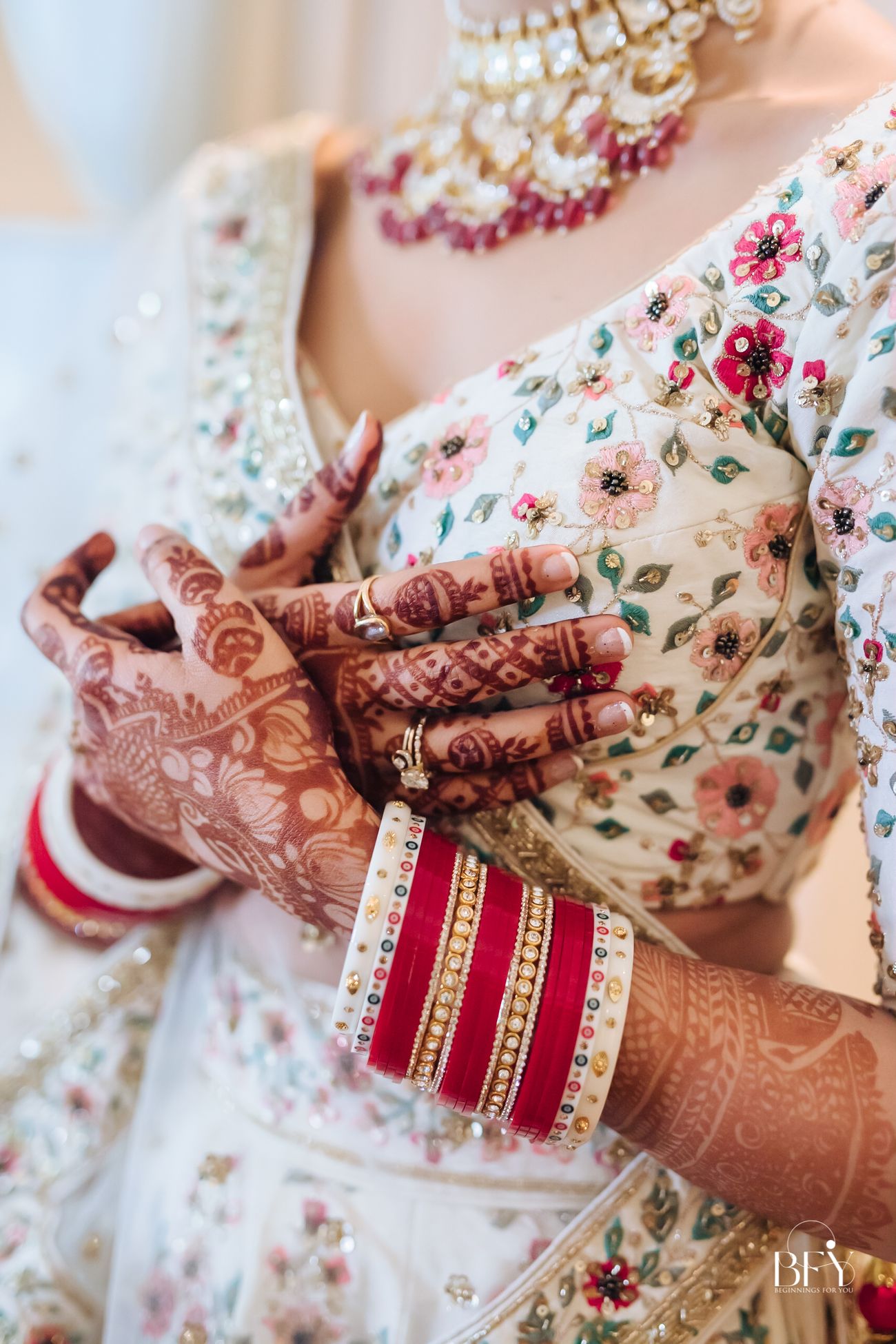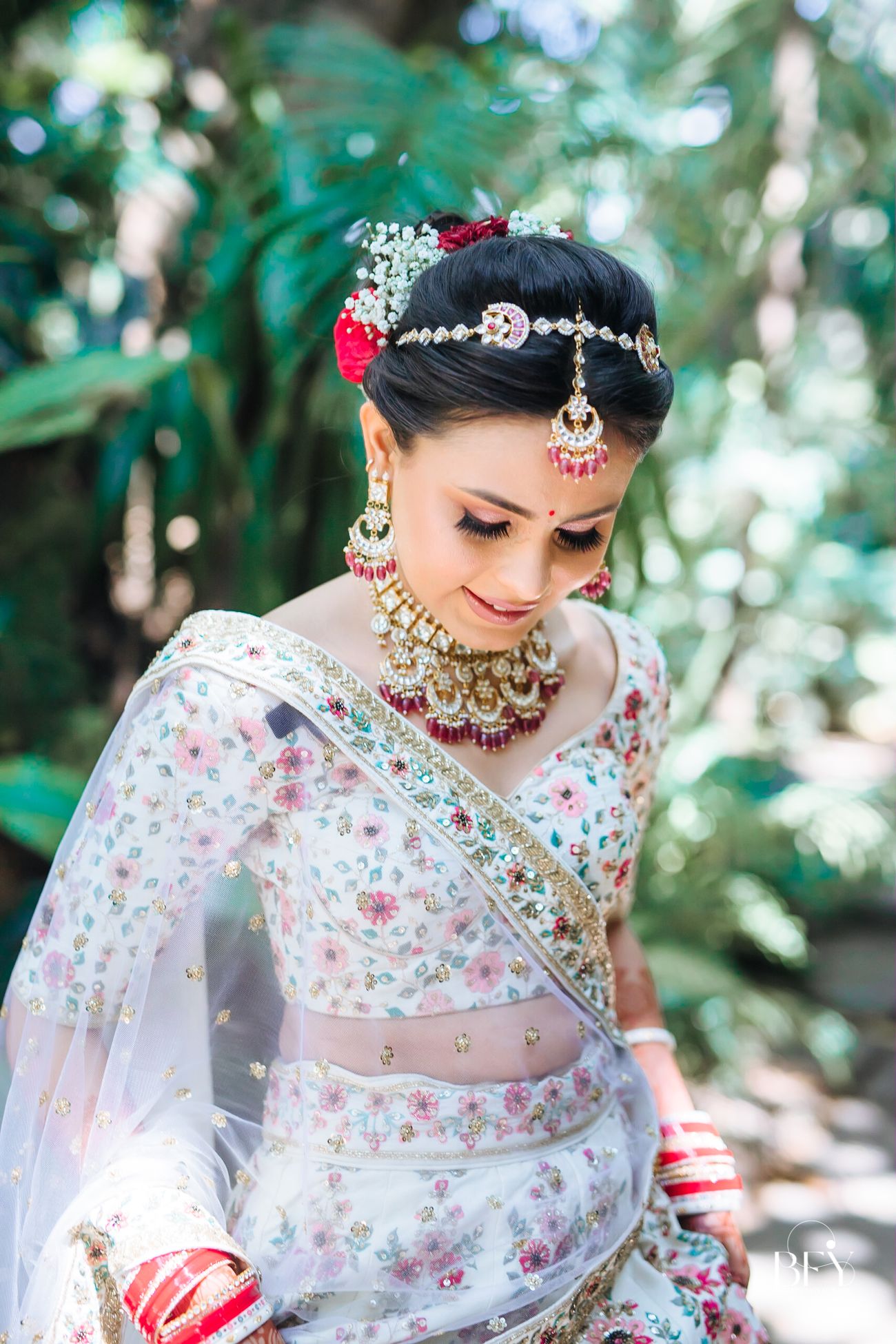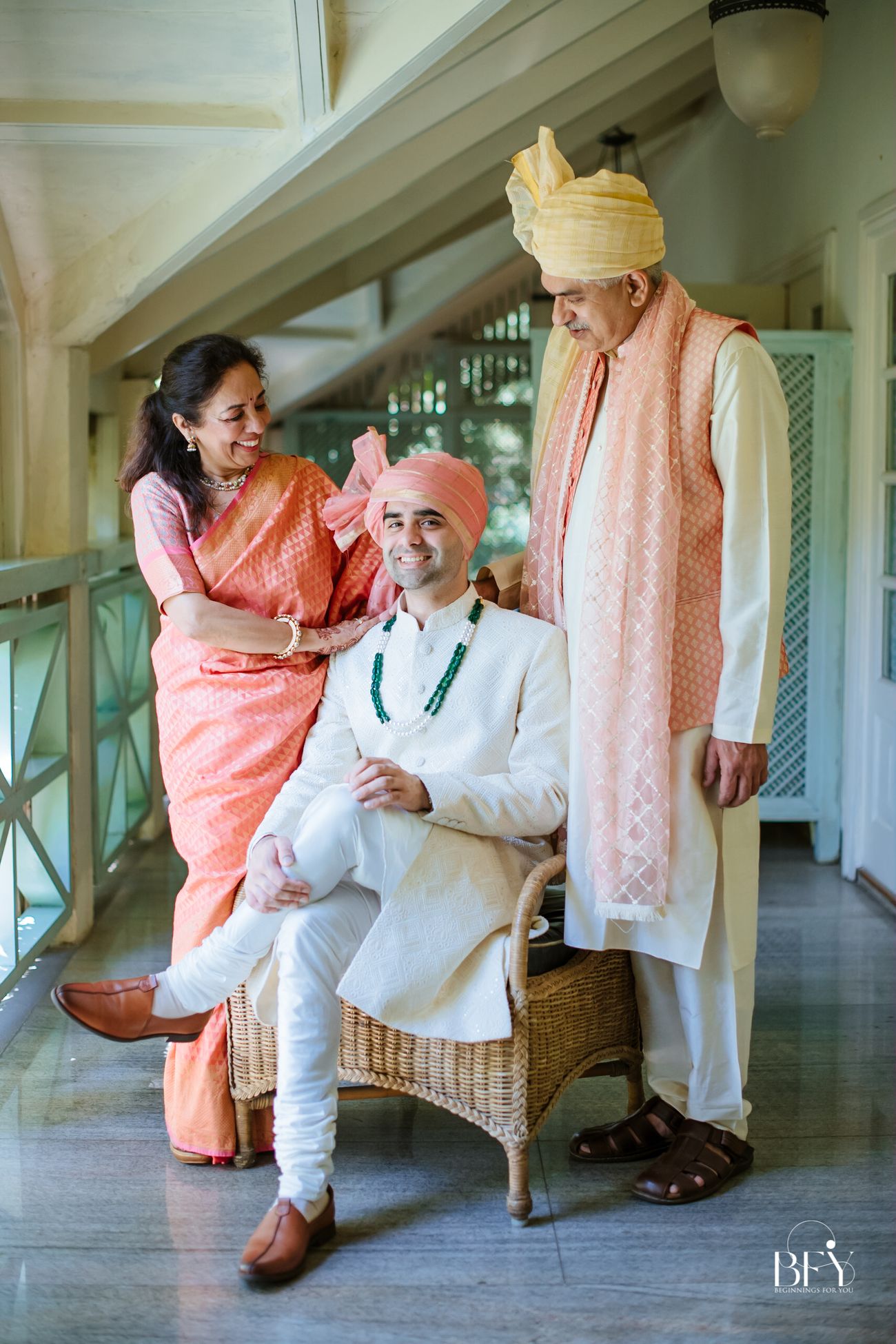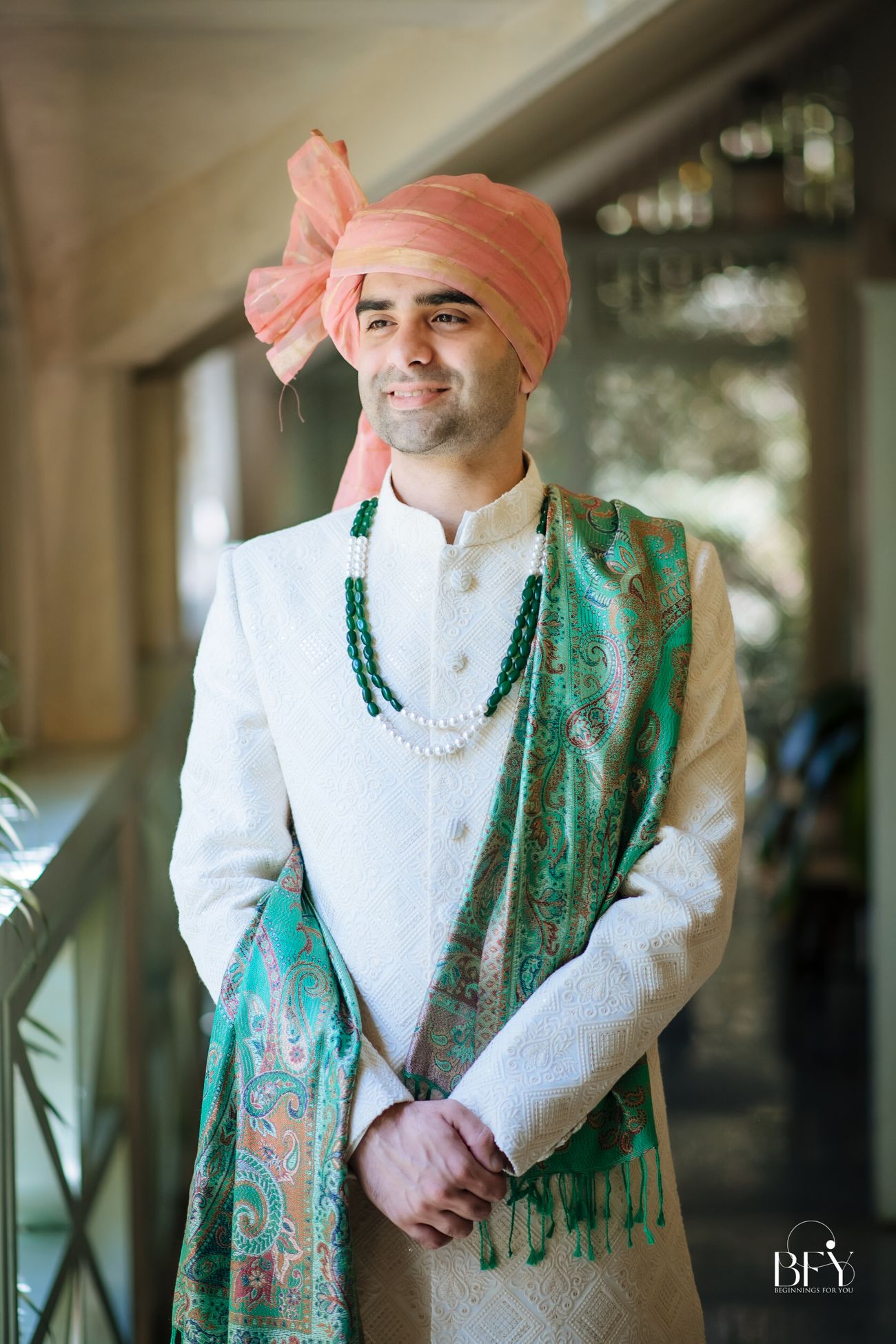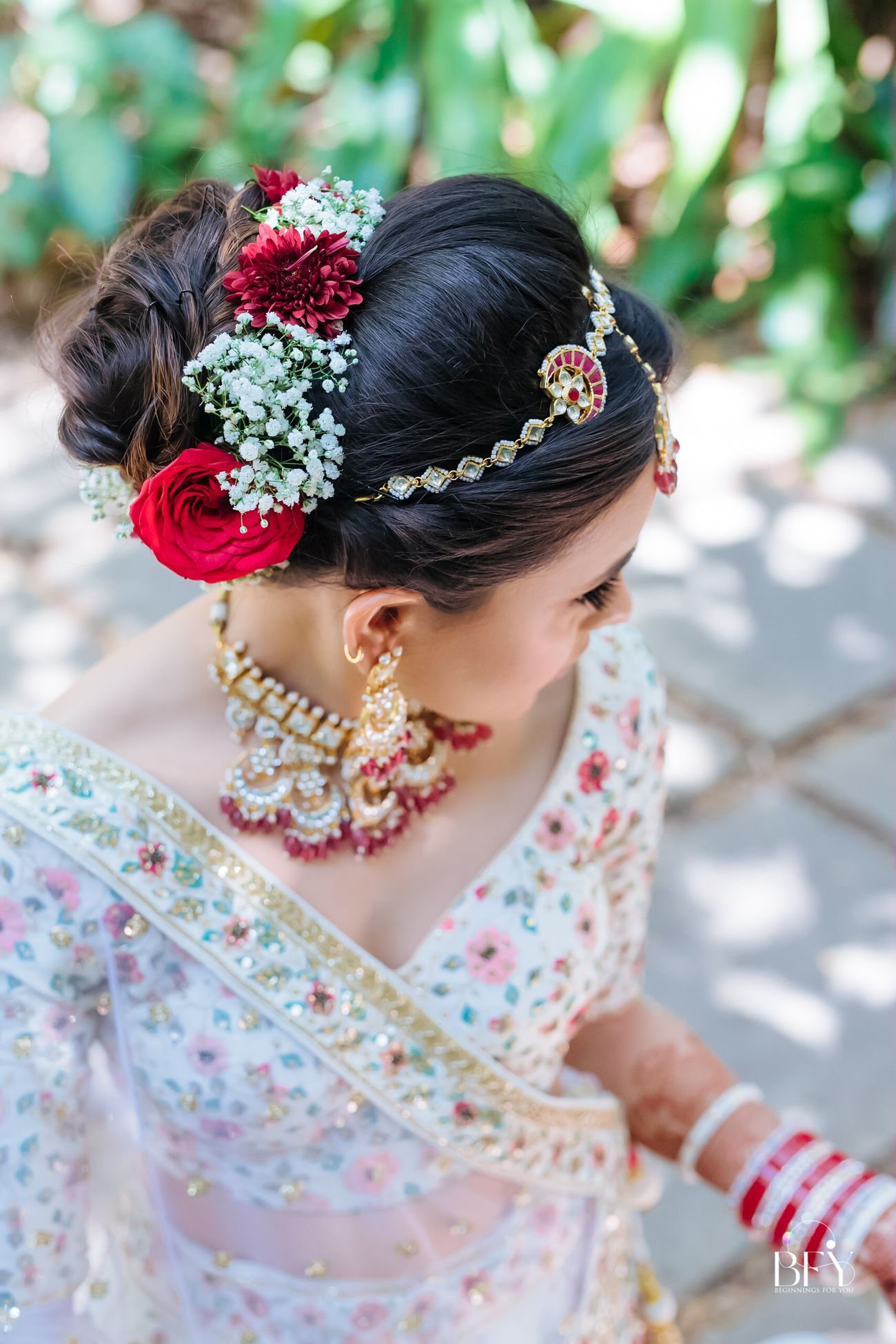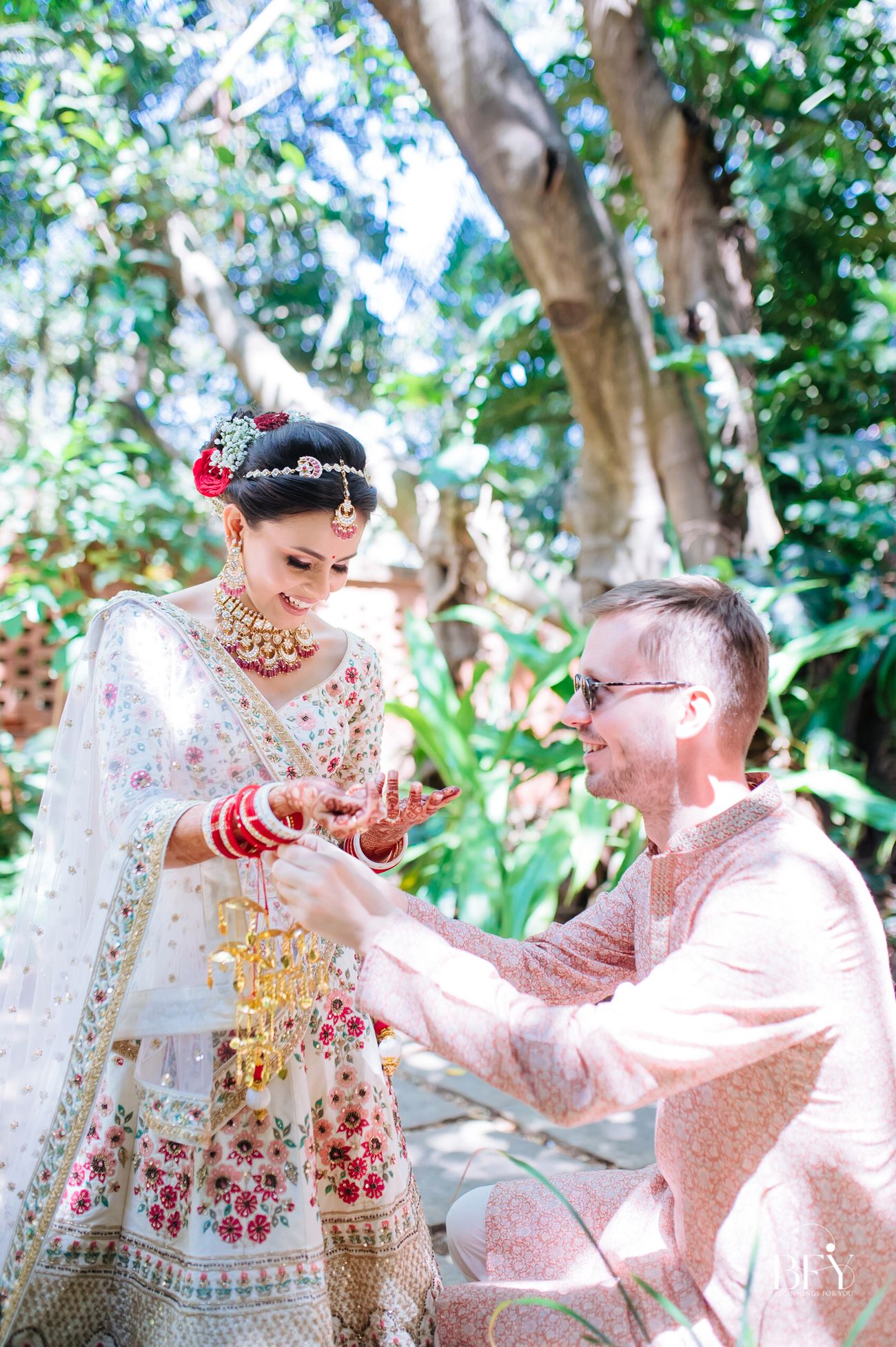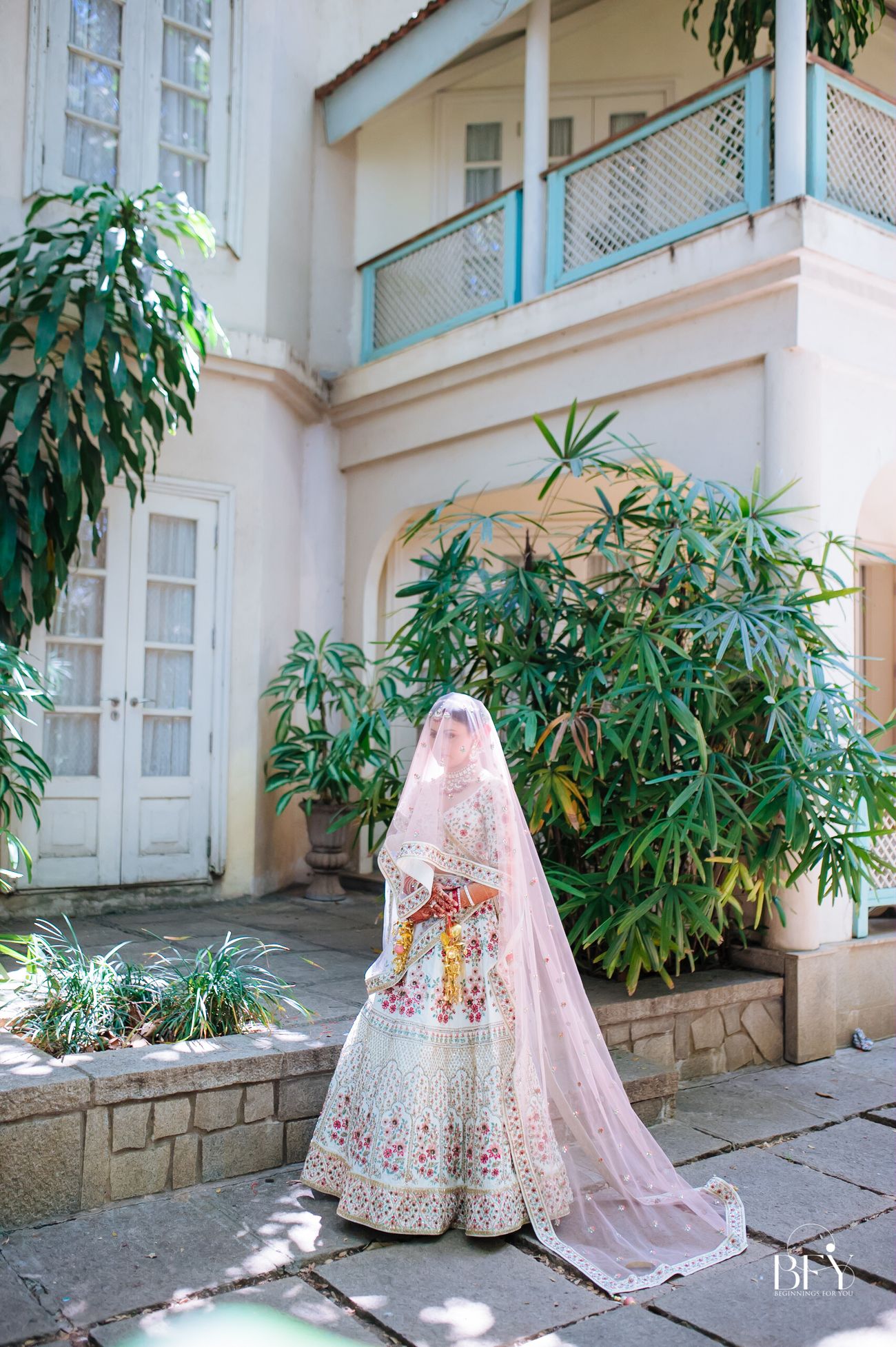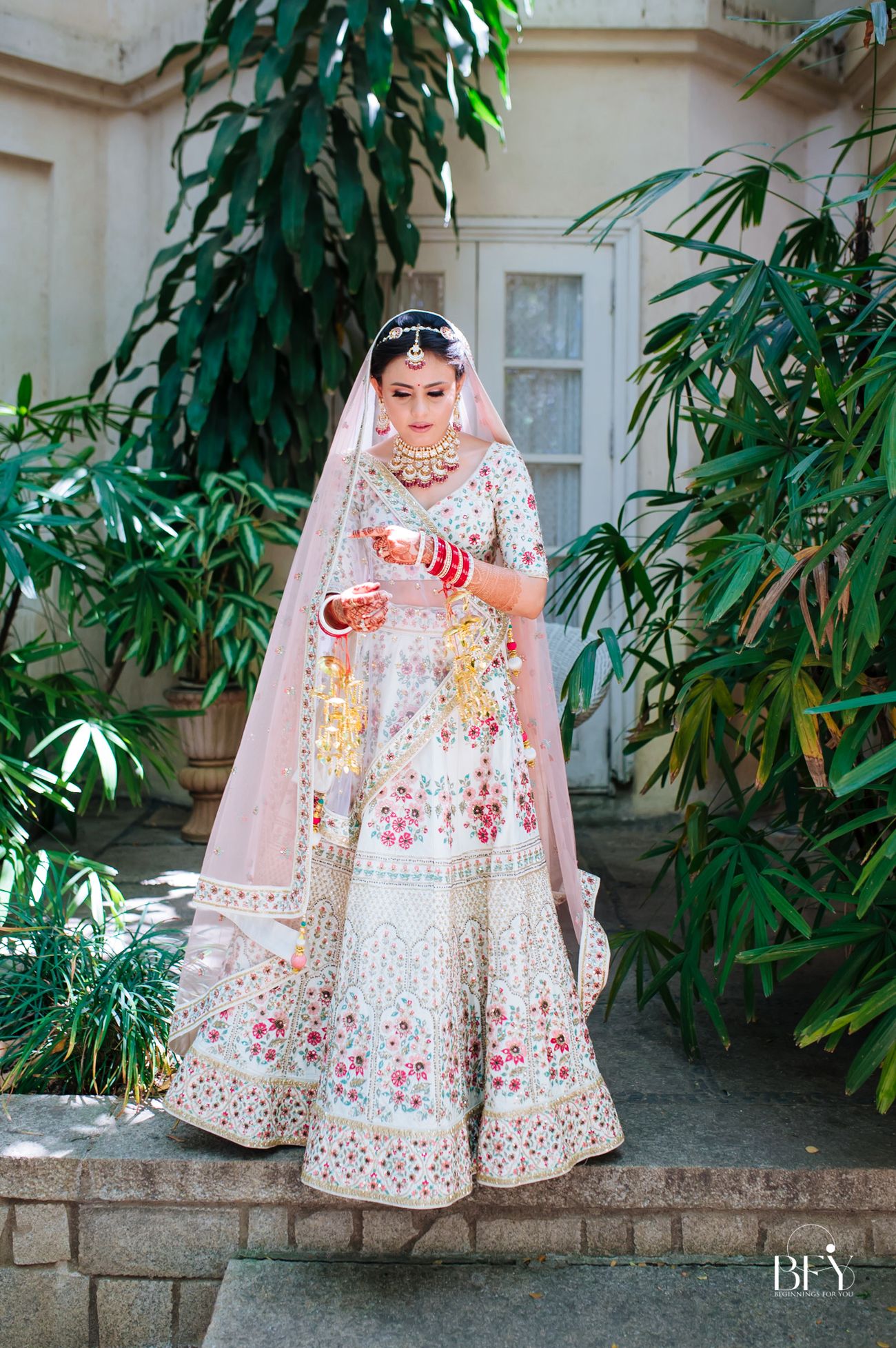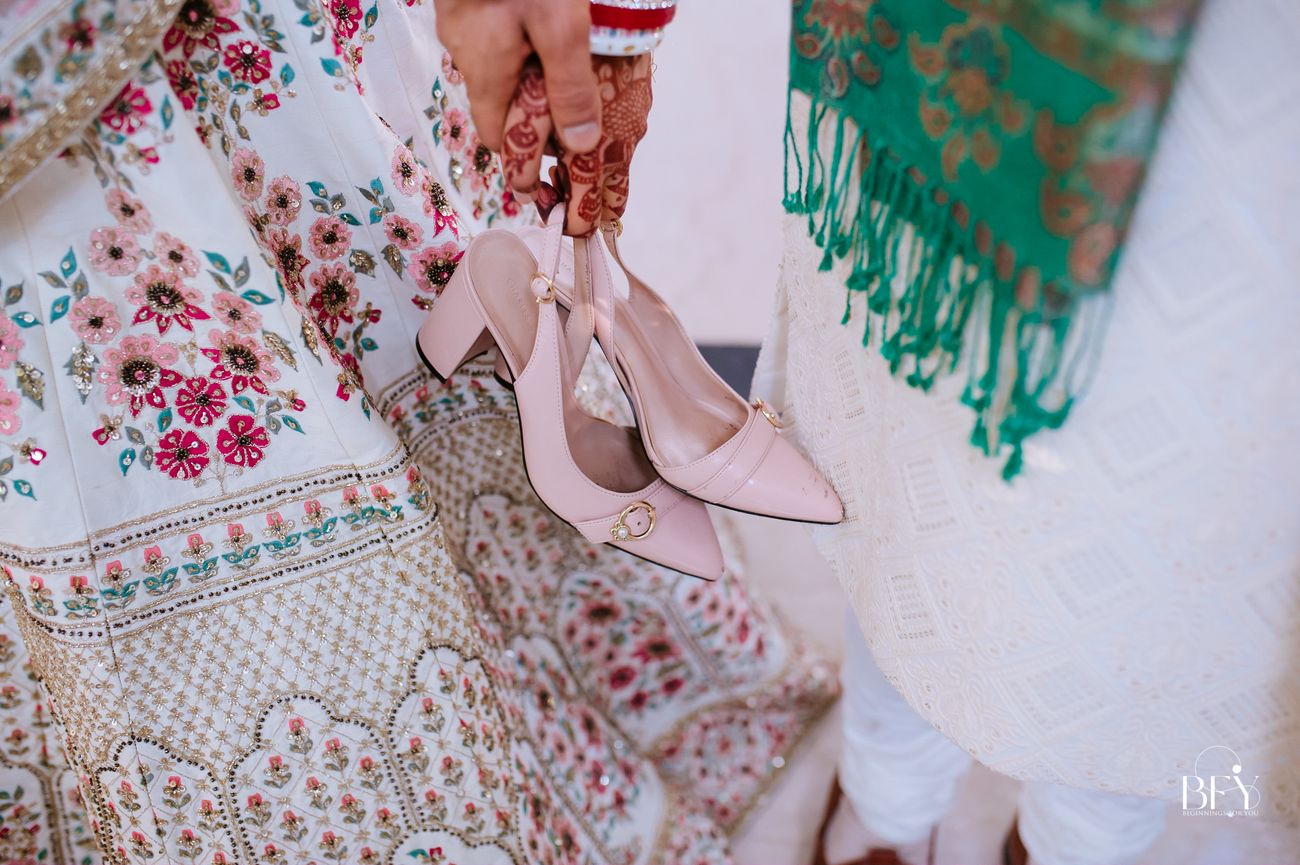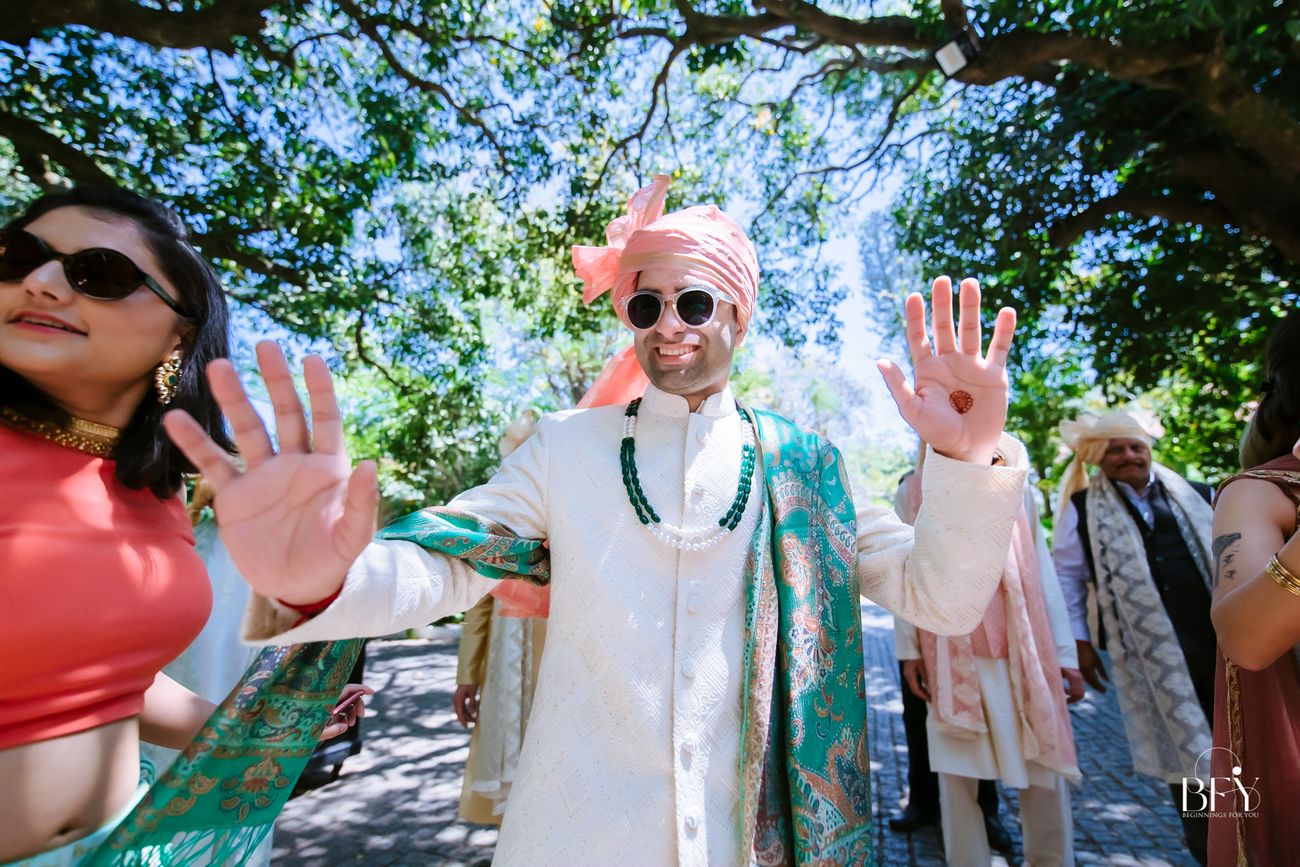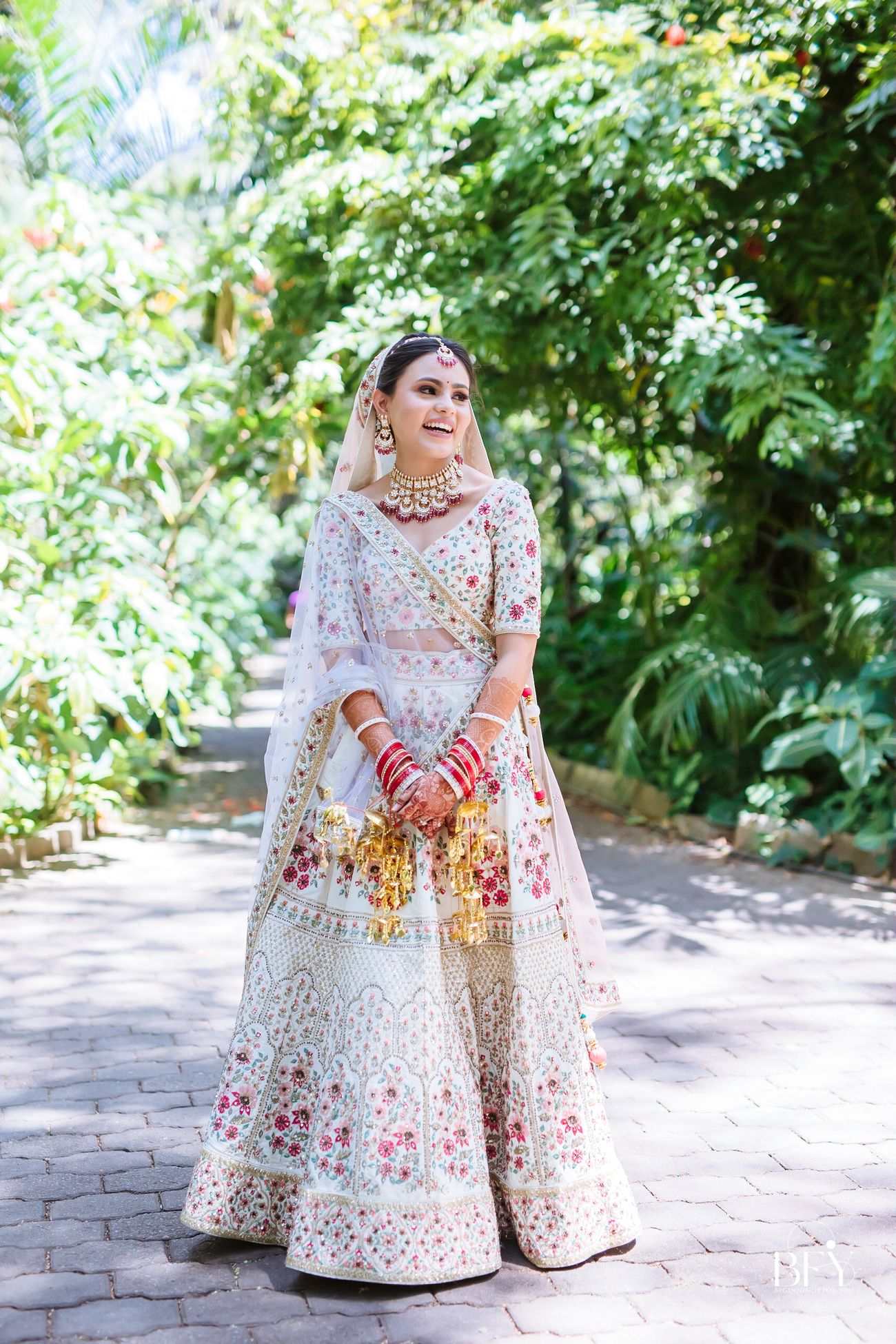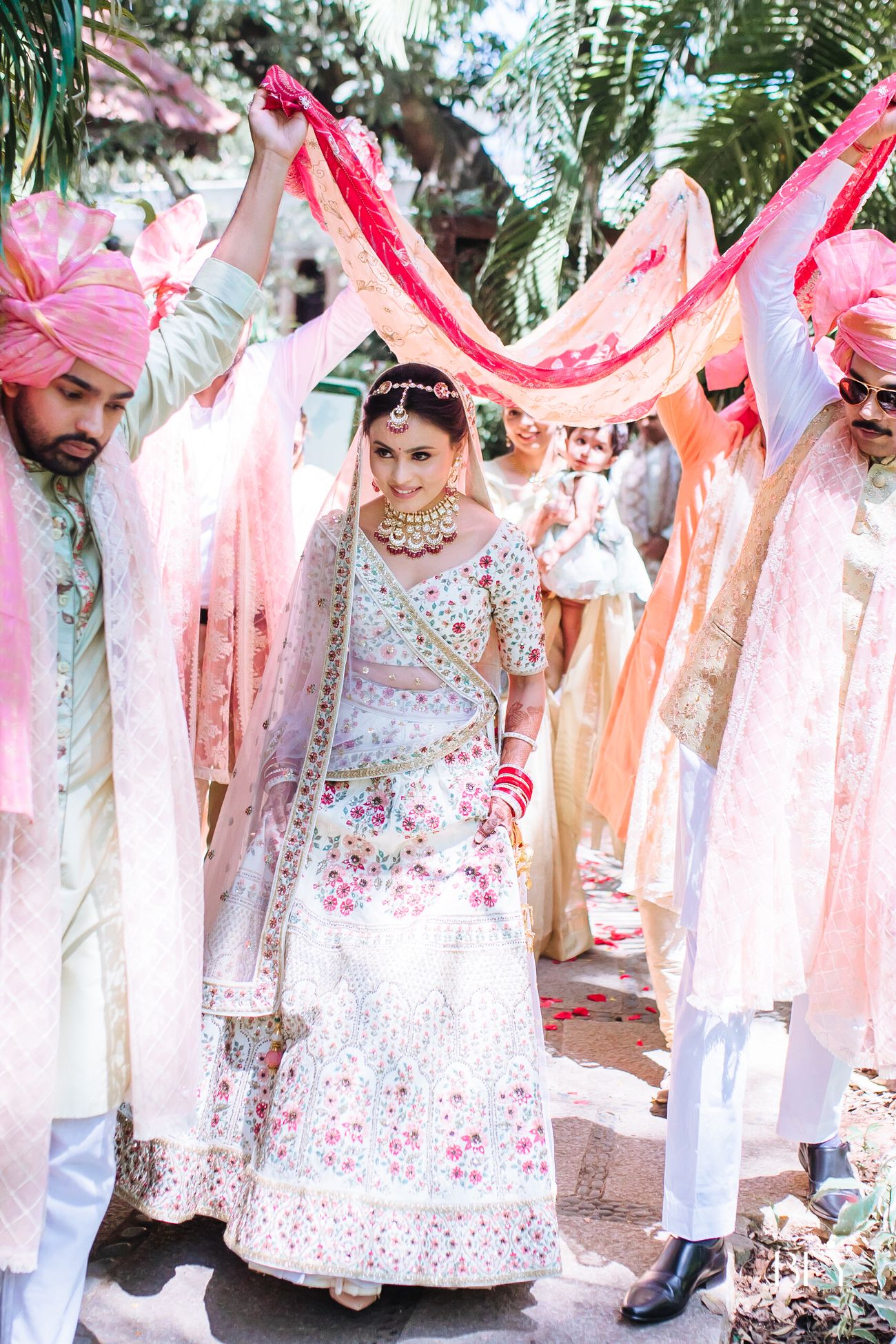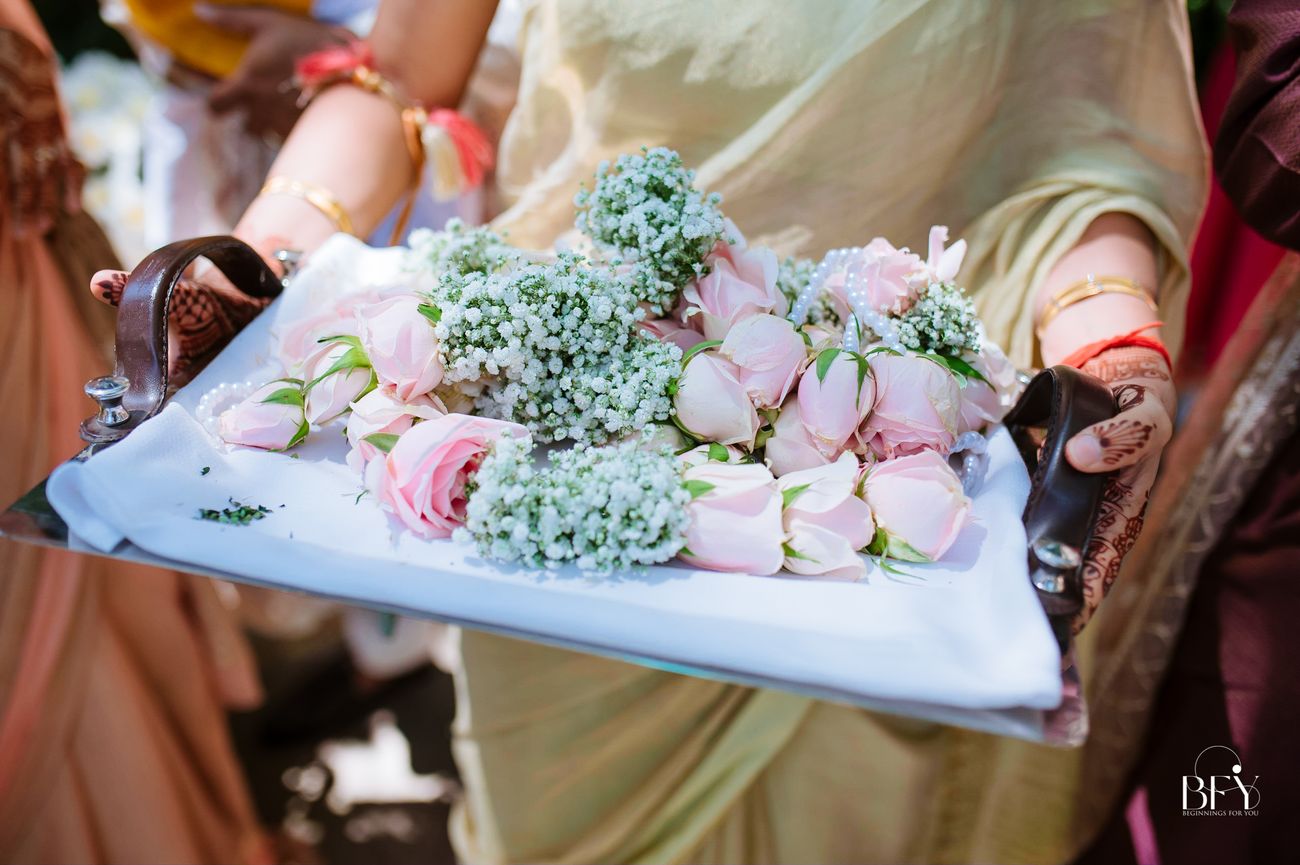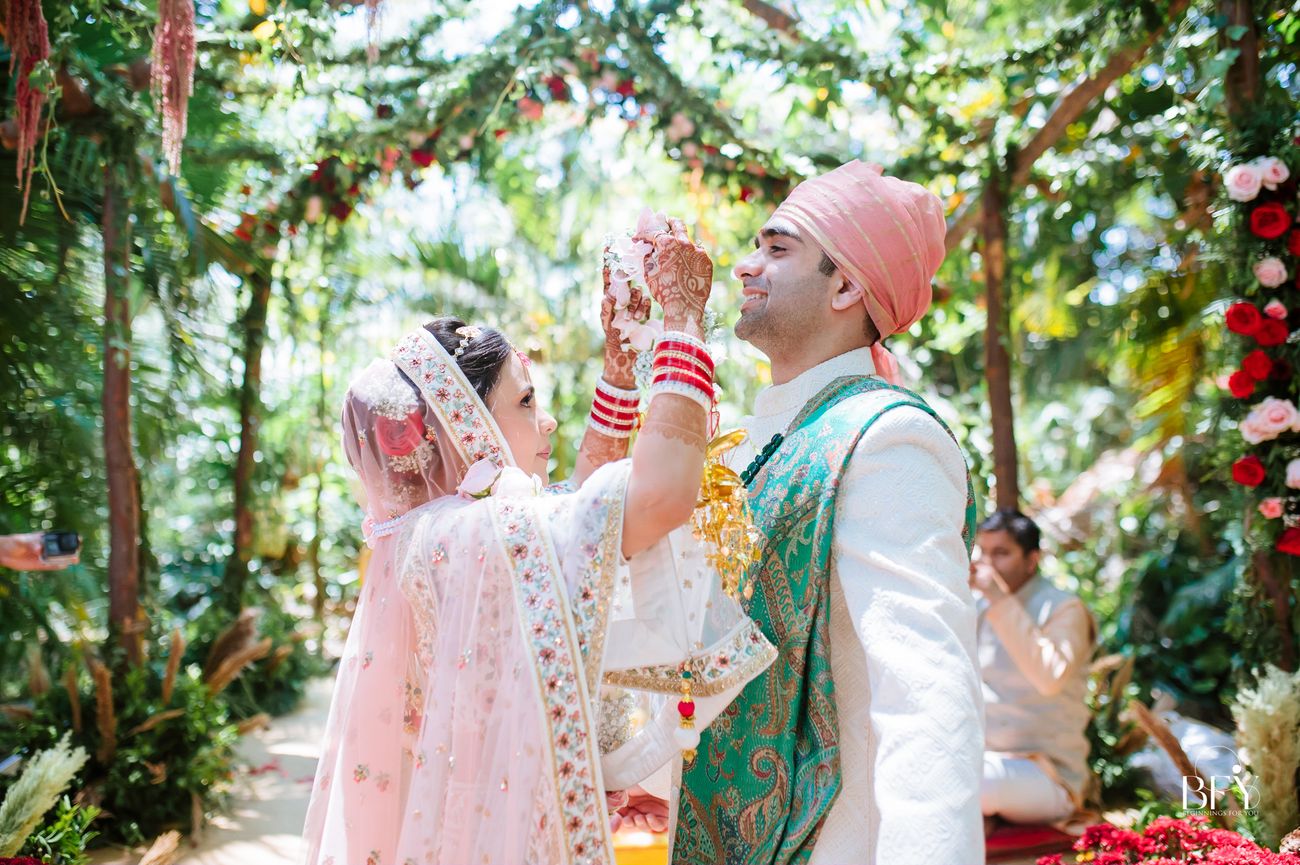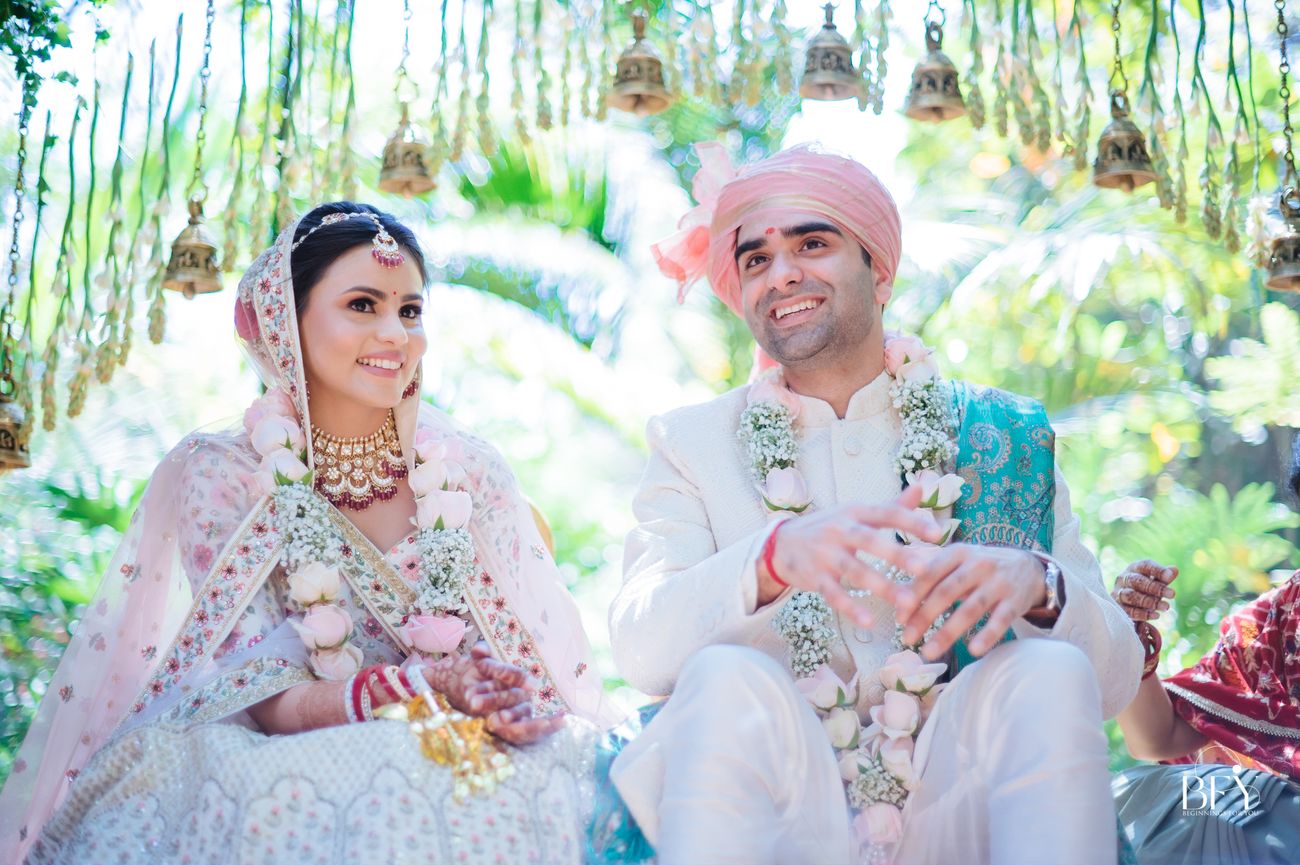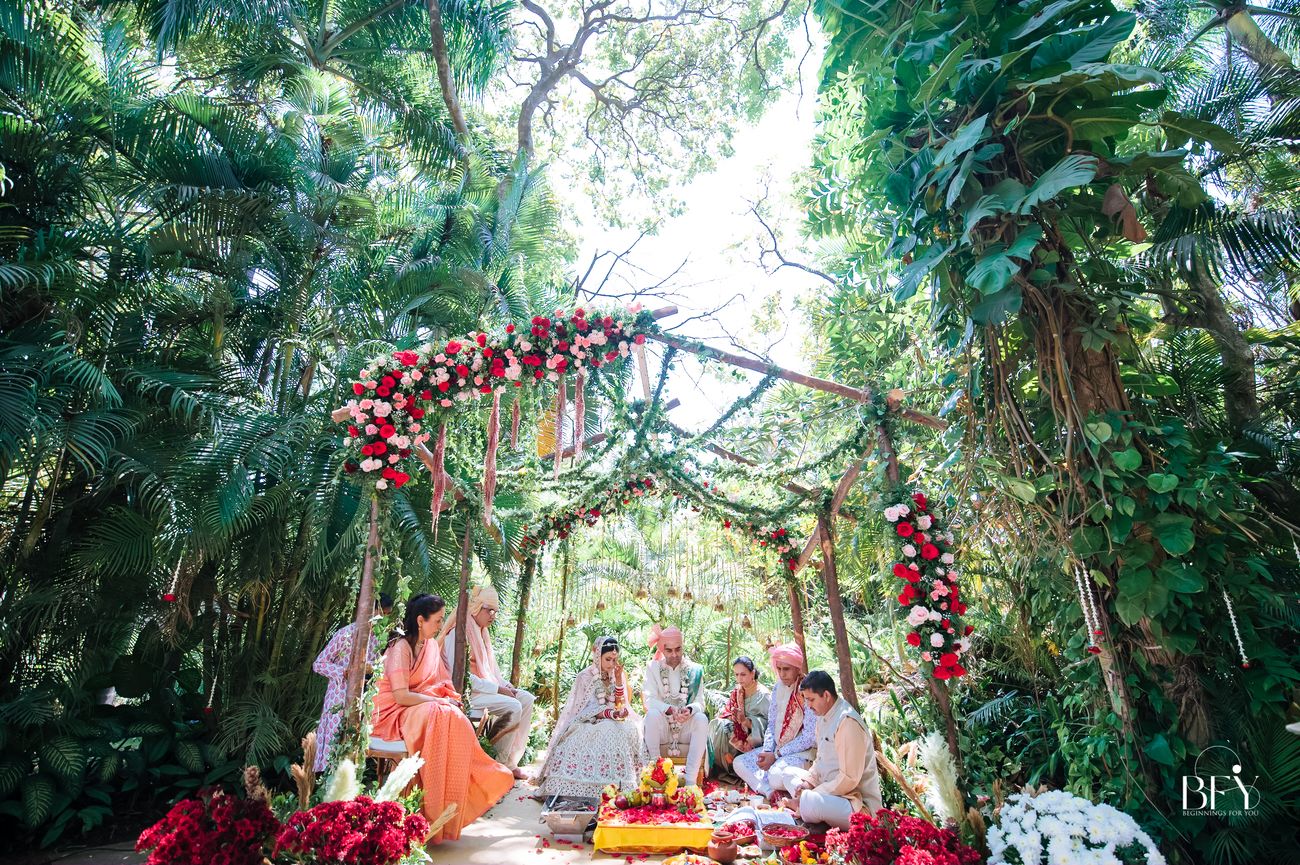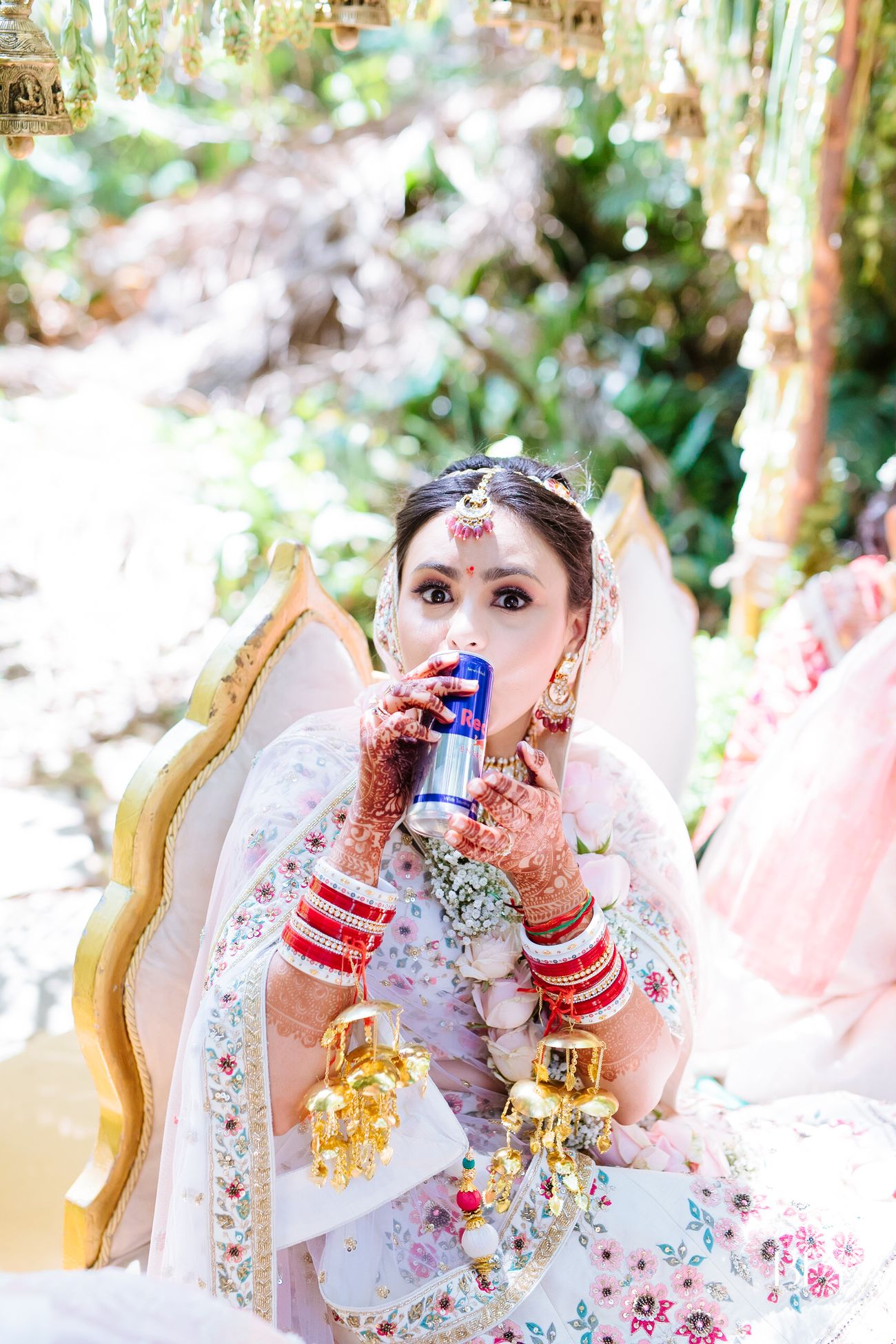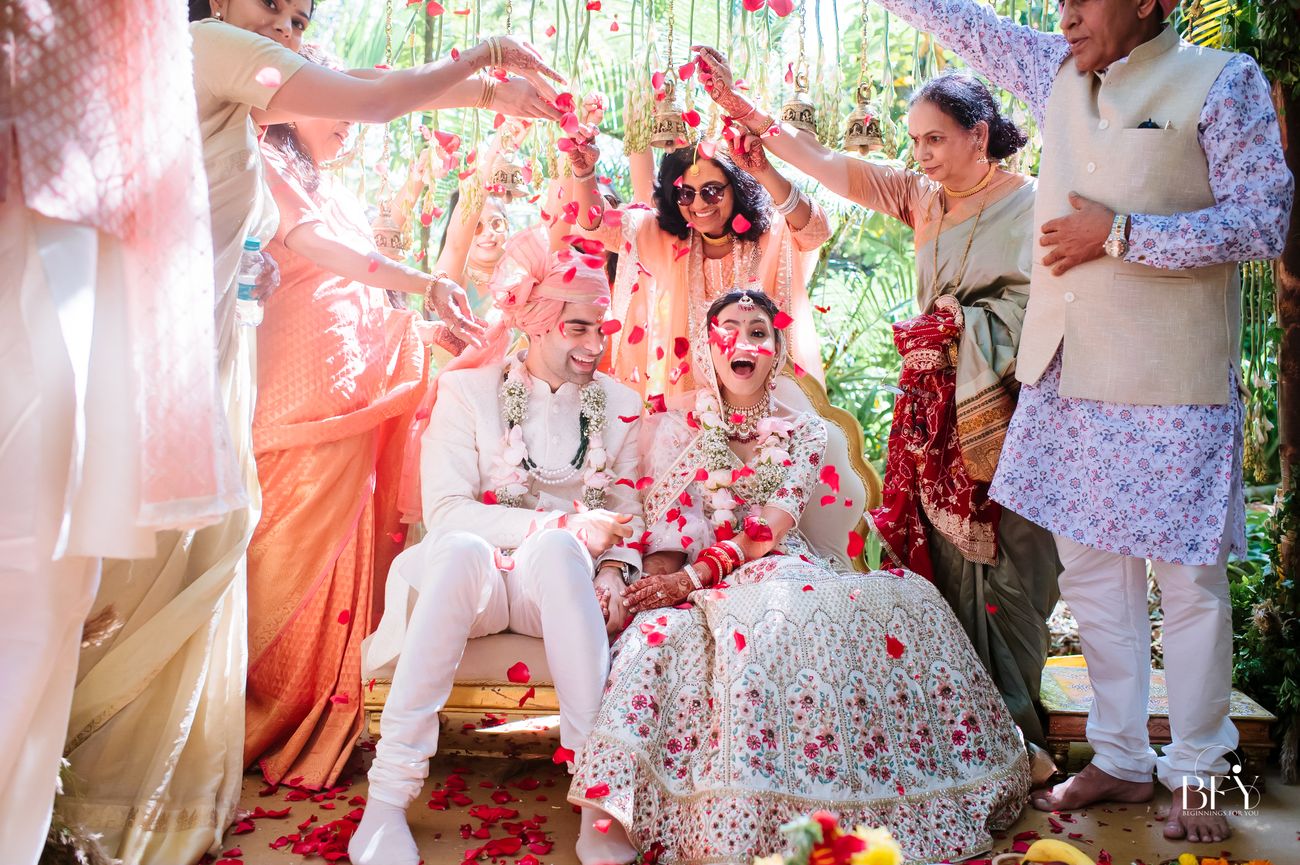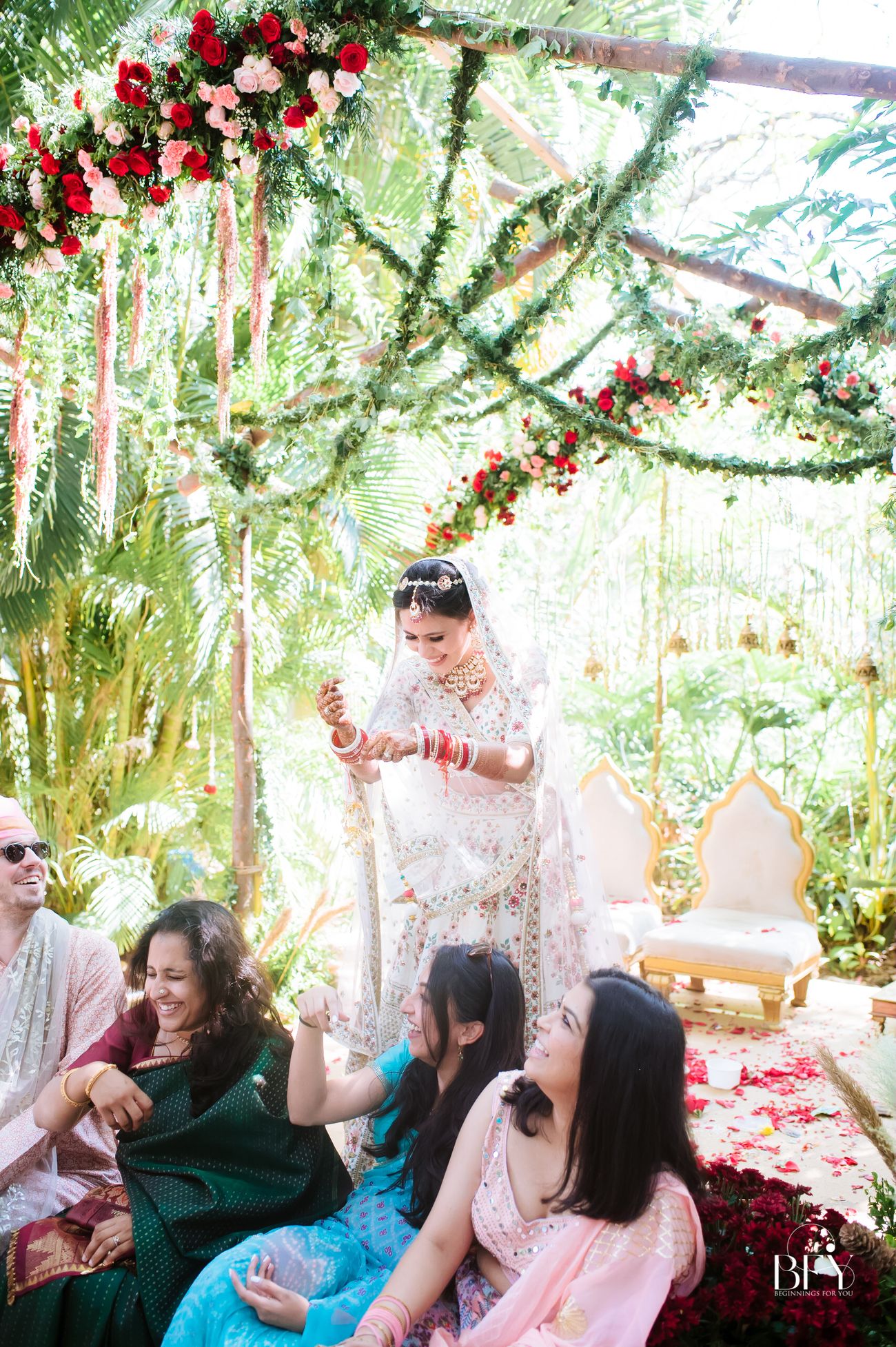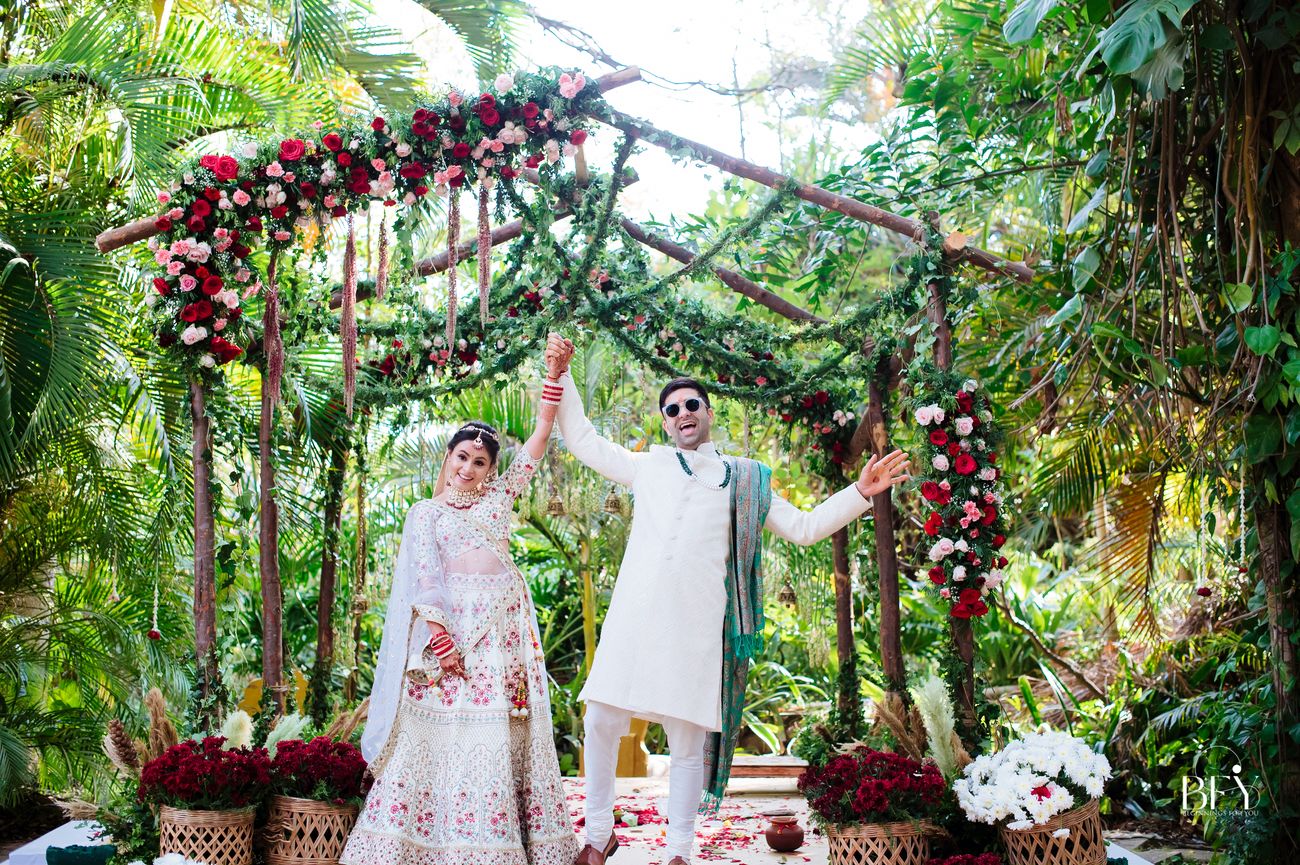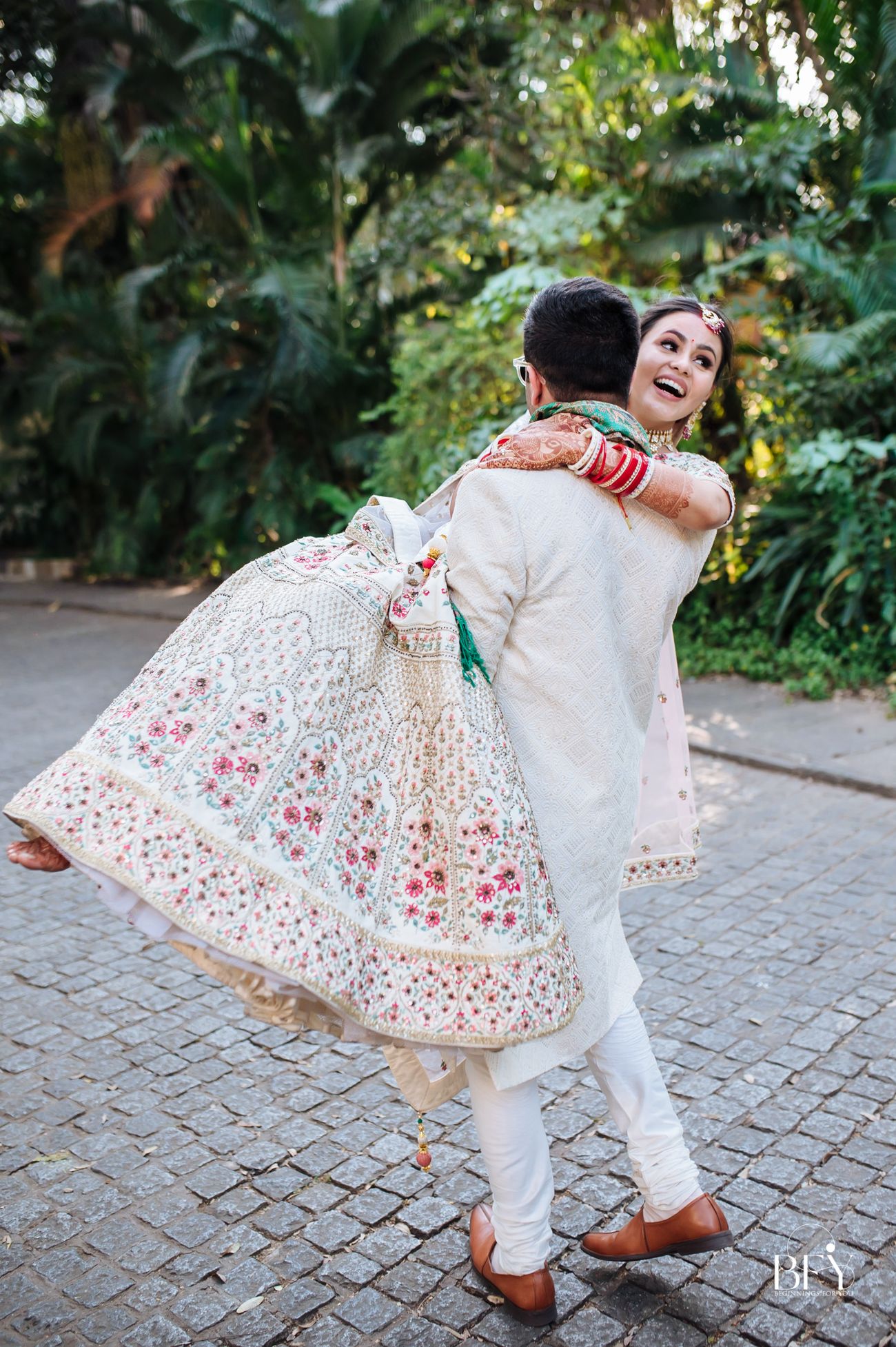 Reception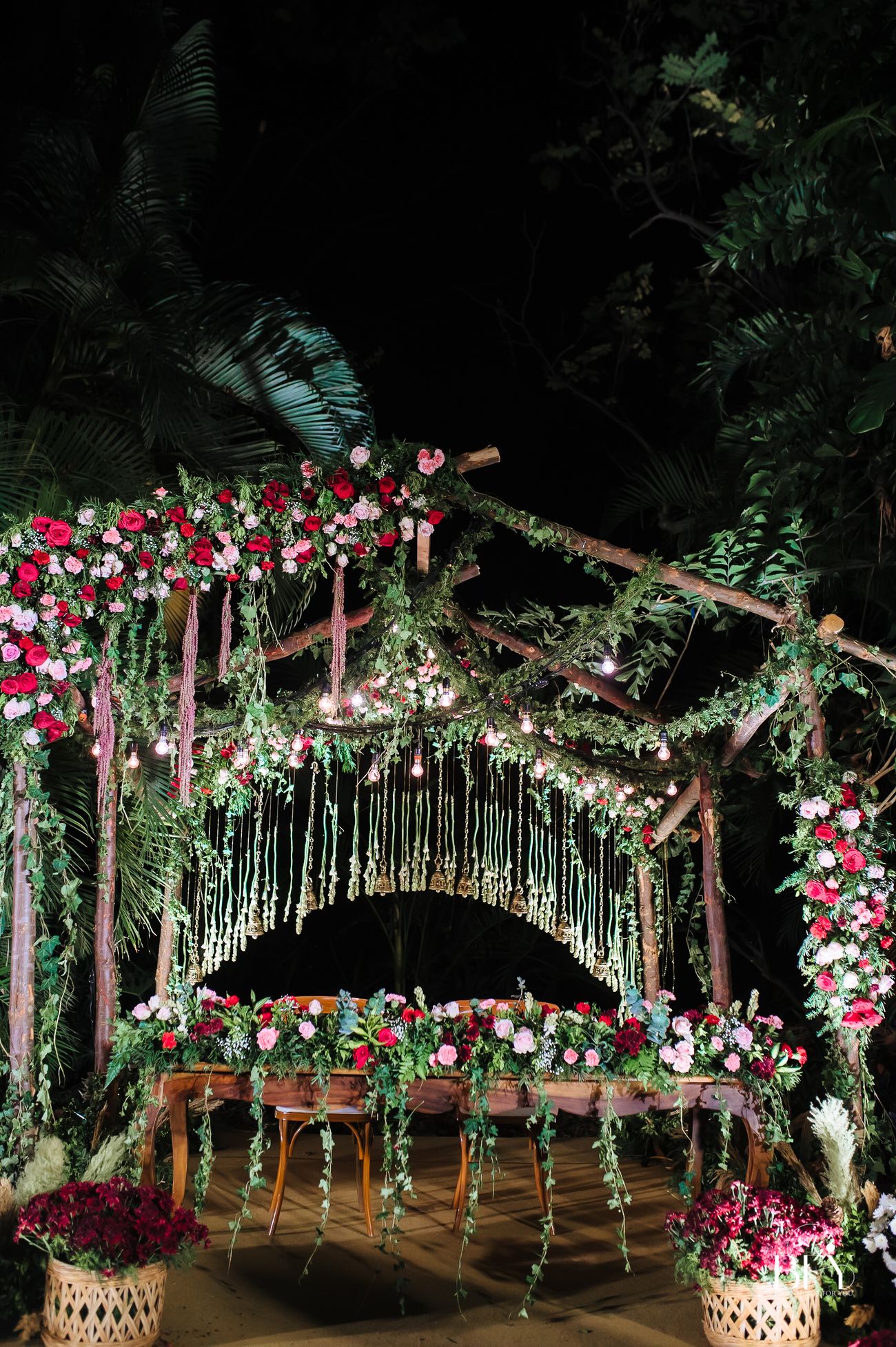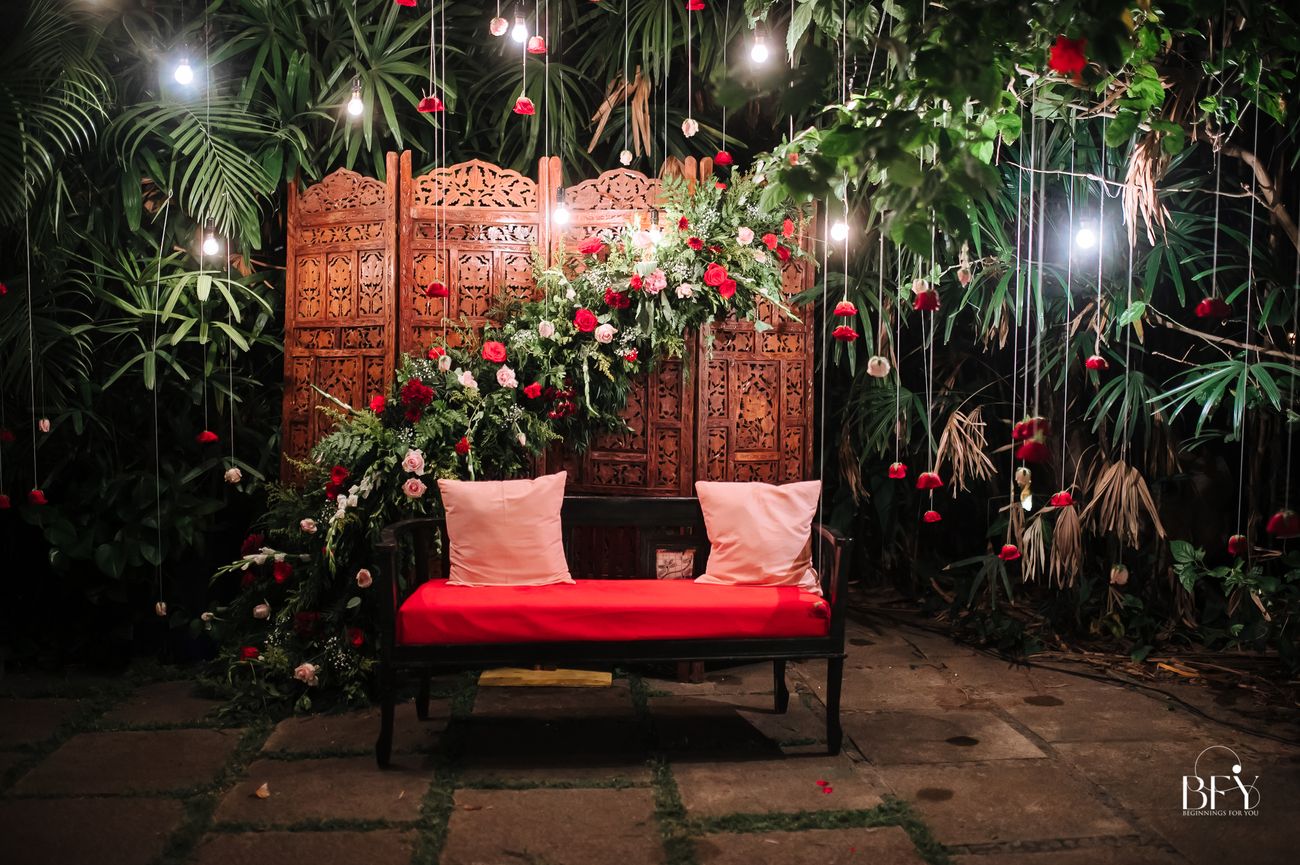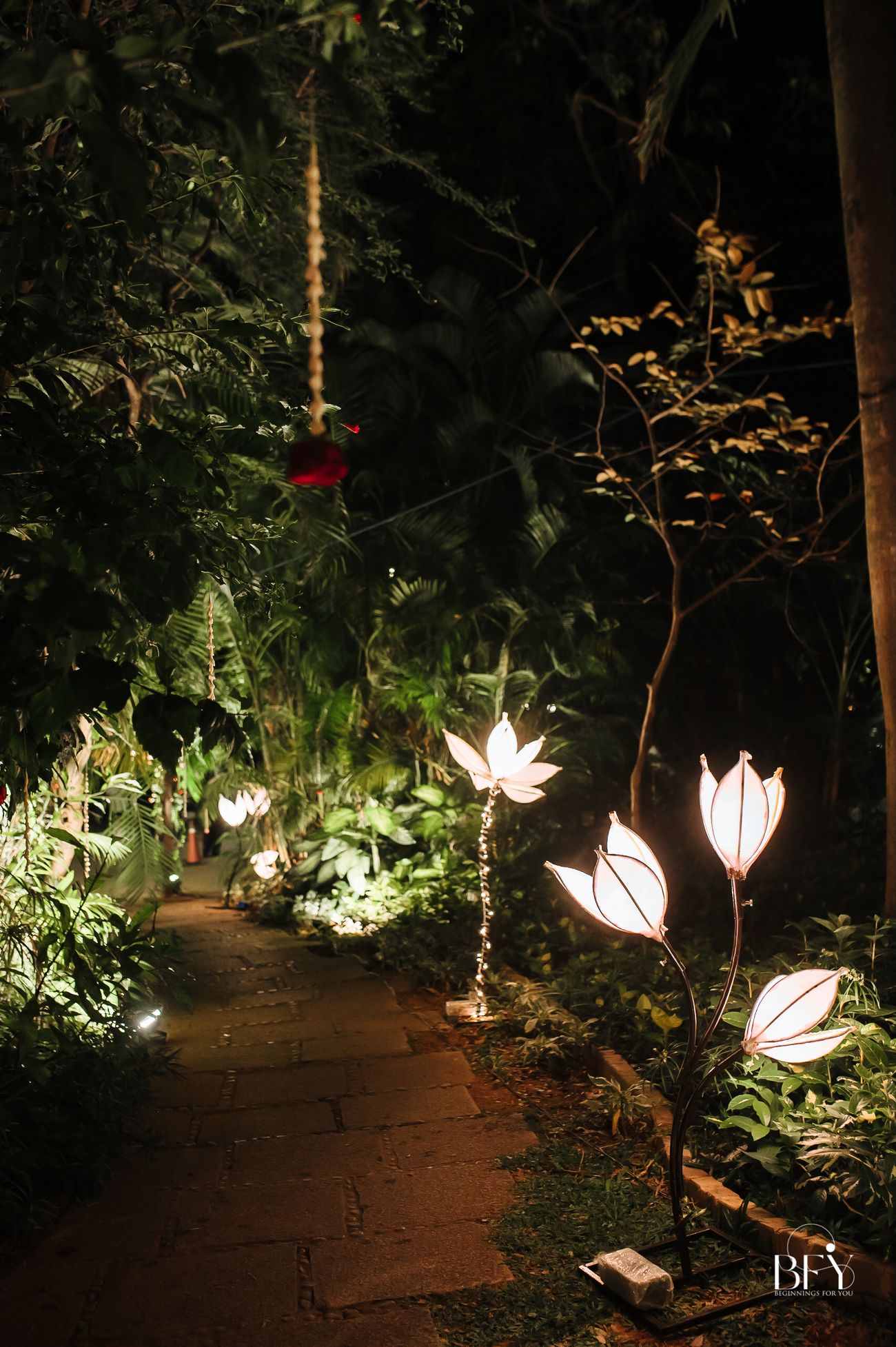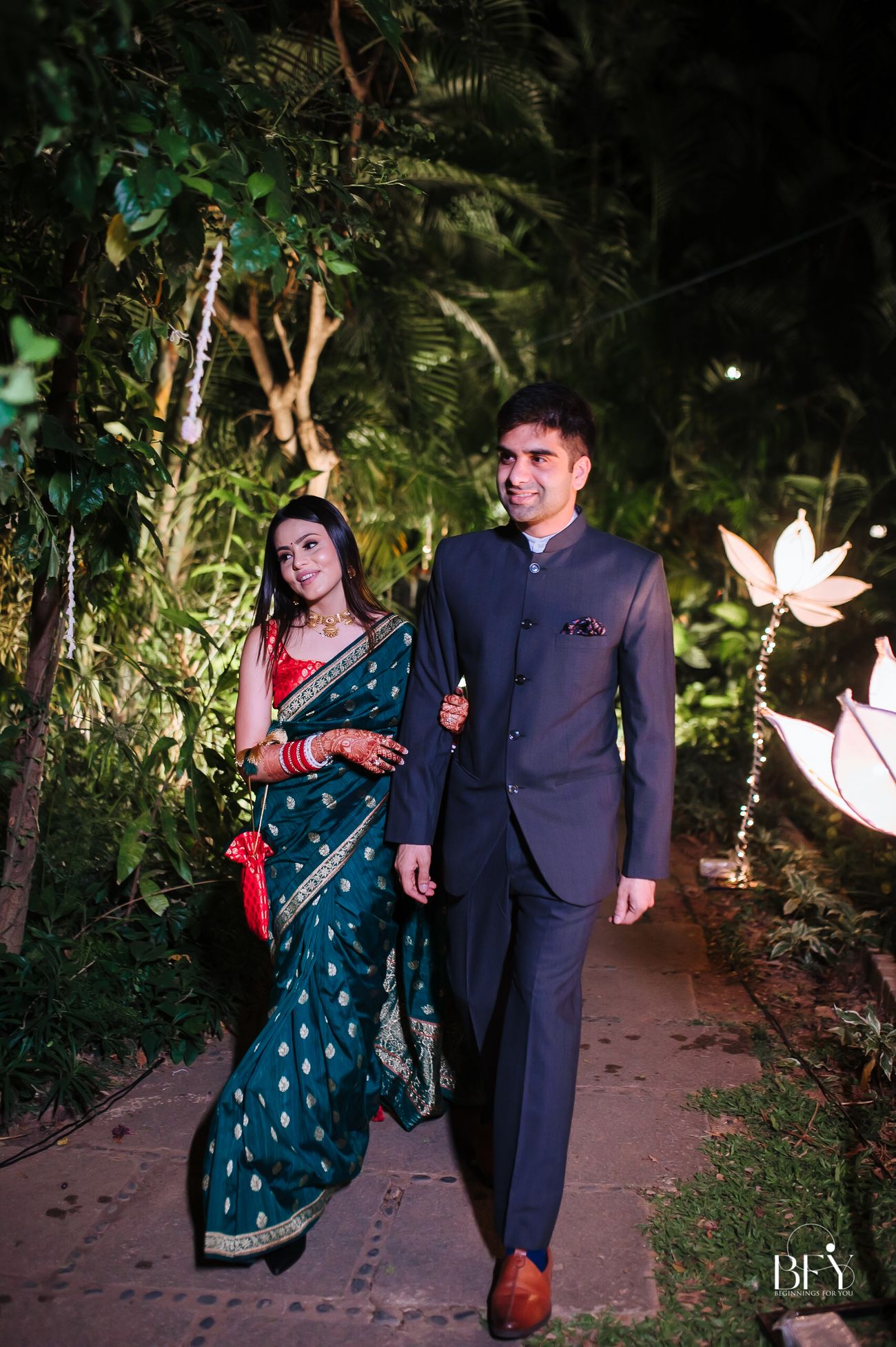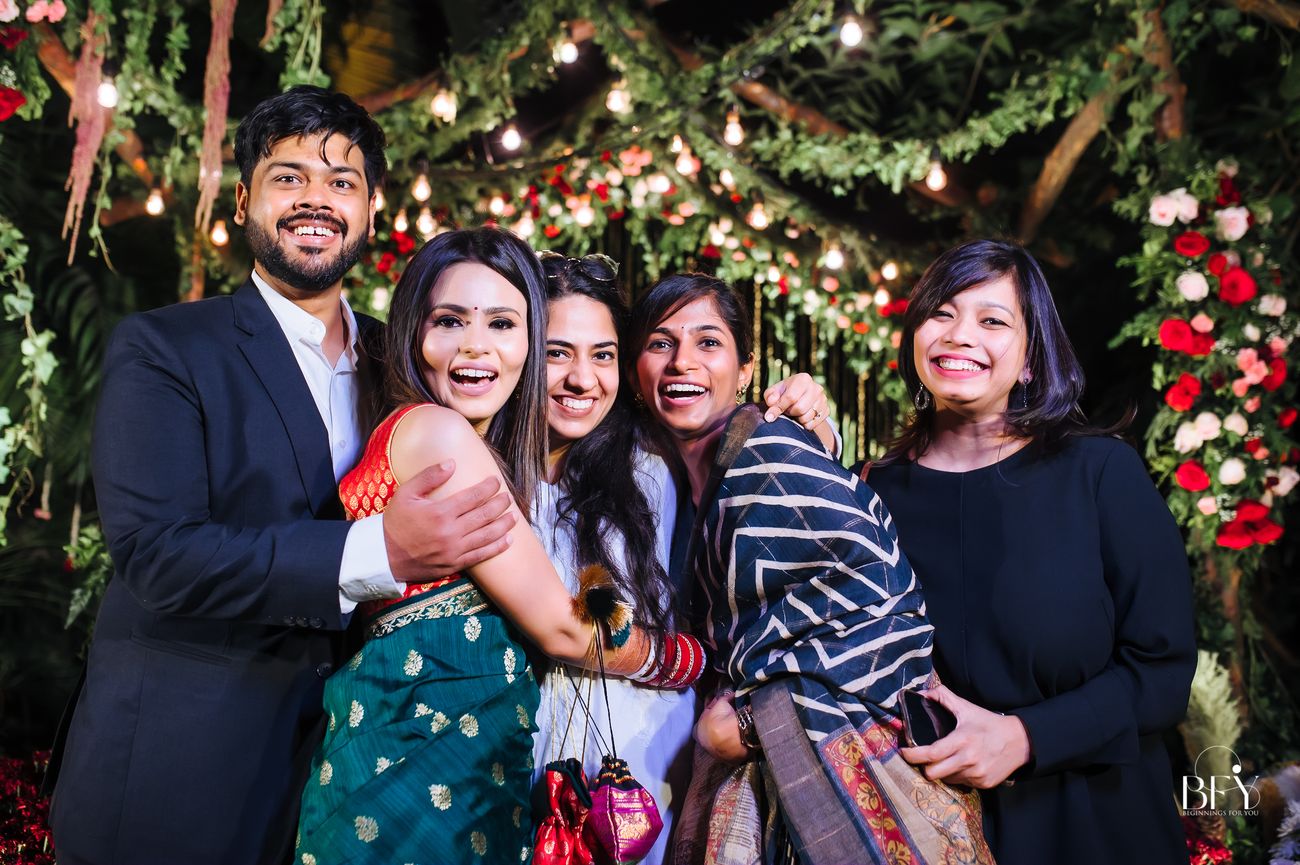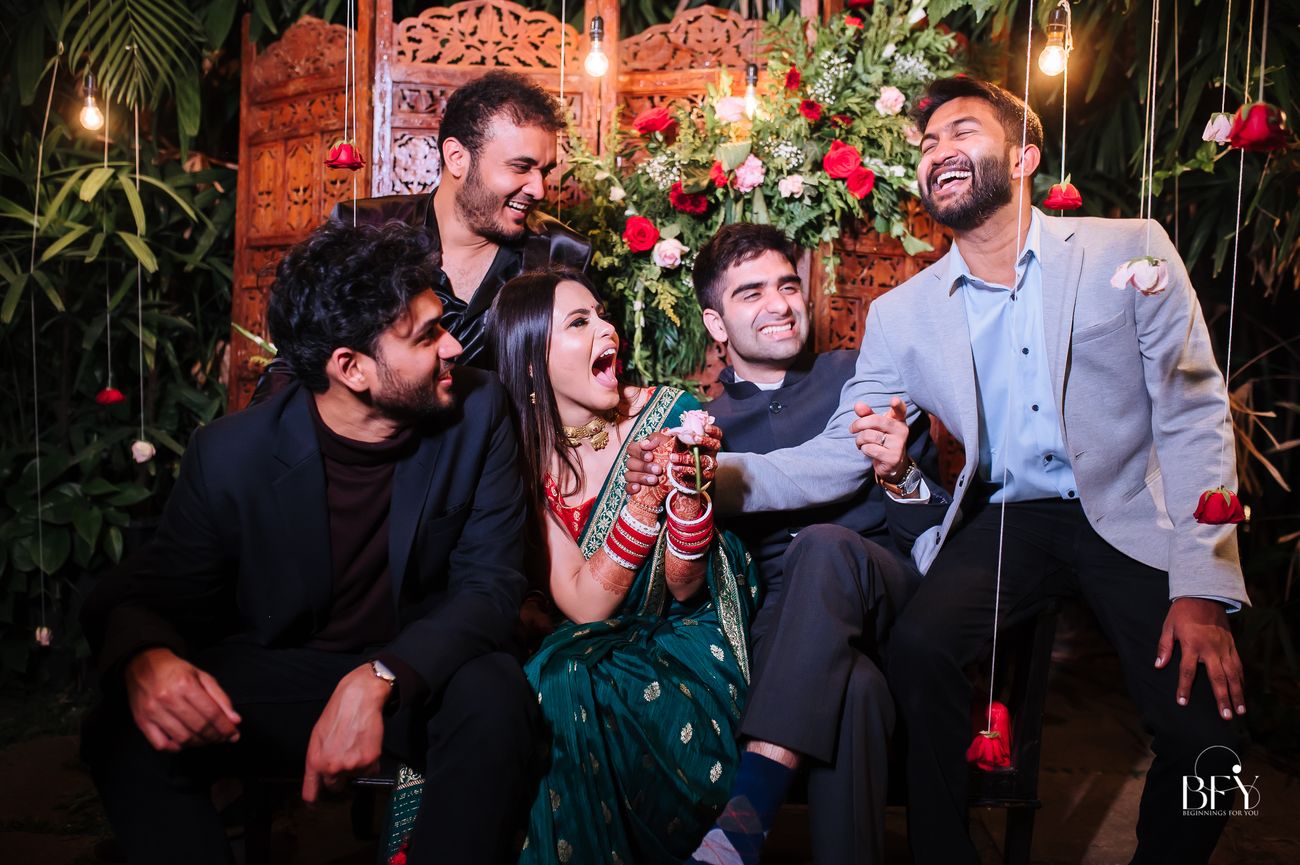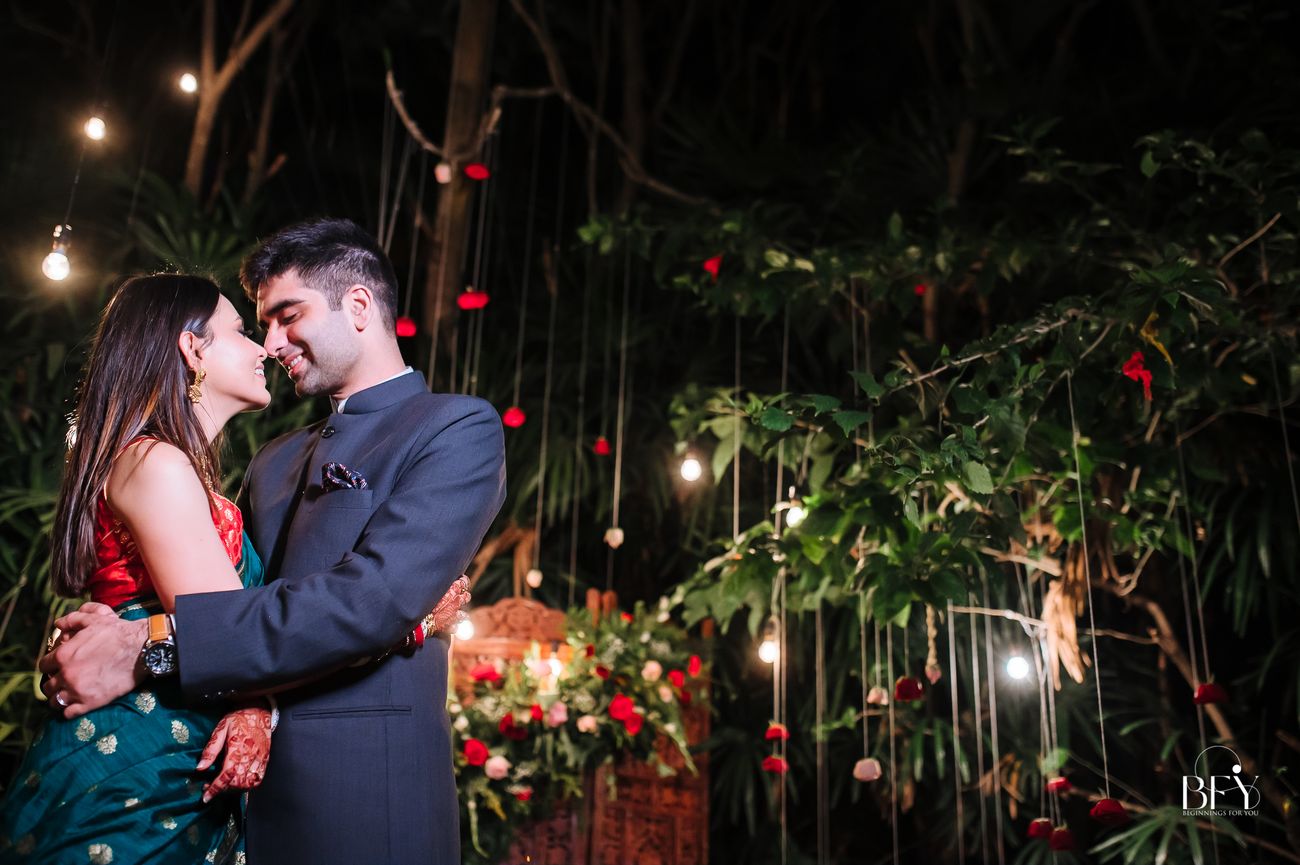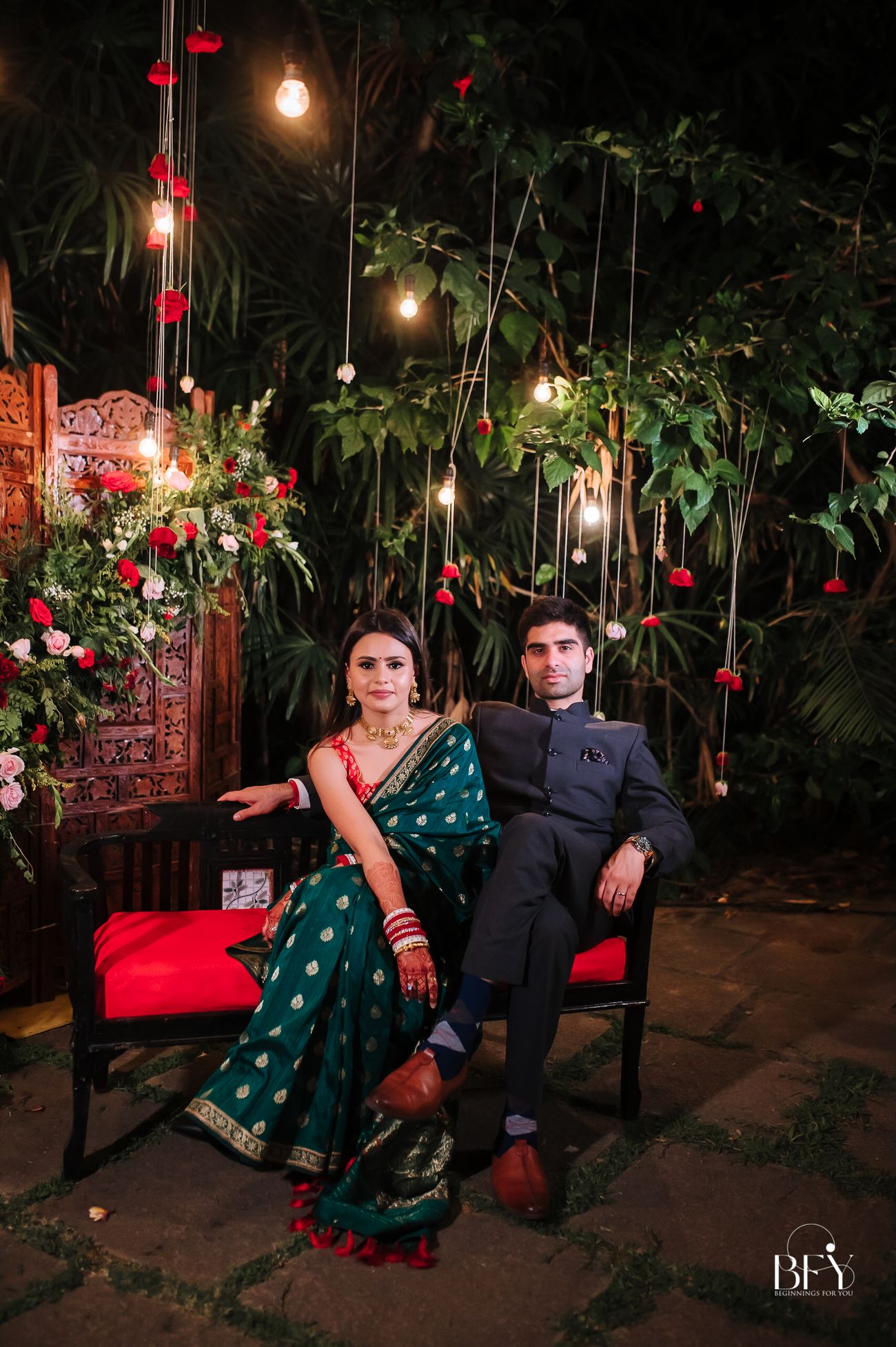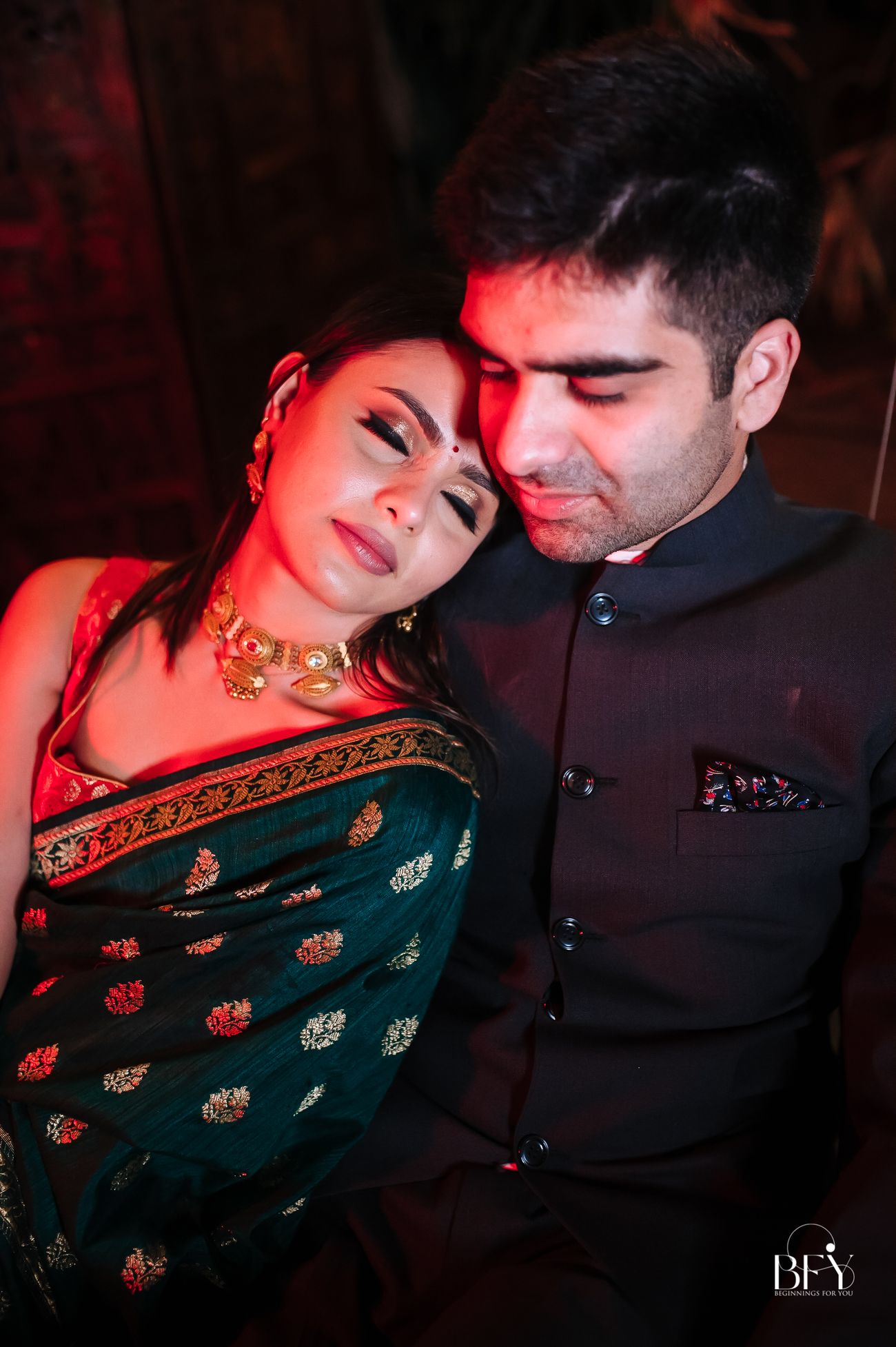 From The Bride:
(Wedding Dates: 27,28 Feb 2022) Due to covid we changed our wedding dates quite a few times. Finally, we got married on February 28, 2022, which also happens to be a day before my birthday (if it's not a leap year). I got married 'a day' before I turned 30 - society aunties got nothing on me!!!

Wedding Style: We have known each other for about 15 years, and we couldn't in our wildest dreams imagine that we would end up marrying each other - this thing is for the 90s YRF movies, folks.

As for our wedding style - we, very simply, wanted our wedding to be a "big happy party", where we celebrated with our family, friends, love and all the positive vibes. The wedding was to make up for all the missed dates, dinners, dances and dressing up. I am a maniac when it comes to planning and we planned every little detail of the wedding with a lot of patience, thought and utmost love - to the point where I hand wrapped each present after watching a million DIY videos. We also gave books as presents - to totally confirm to the world that we are NERDS.

At the end of the day, everything was done with all our heart, love, simplicity and honesty and we wanted our wedding day to reflect that.

A piece of advice for everyone out their planning their dream wedding: Bearing love in your heart, plan your wedding keeping in mind what works for you and matters to you; each story is special & unique, and so should be their conclusion.
I planned my own wedding, for about a period of 2 years and I went crazy in the process. Kudos to all the planners out there.
Vendor Reviews
Photography: Beginnings For You
Simran is a superstar, the kind of energy she has, it's unmatchable. I have no words to describe the passion she has for her craft; and if she can make a grumpy and non-photogenic person look good, she can do anything. I would marry Akhil again, to work with her. We absolutely love her <3
Decor: Best Day Ever by Deepika Shetty
Deepika turned out to be a friend's friend and we instantly hit it off. She is immensely creative, honest and grounded and that's what we love most about her. We wanted the decor to be humble, subtly complimenting the environment around us. Deepika understood our vision completely and created a dream wedding set-up. I like to say this quite often, it felt like fairies and pixies put it together everything, there was magic in the air. We also became really good friends in the process and am glad for that :)
Venue: Taj West End, Bangalore
I have known the team at Taj for some years now, and this was always the venue for us. It's like getting married in the woods and being blessed by nature. The venue is pure magic; and the team is like a family. We wanted to be surrounded by friends and the team at West End was really co-operative and accommodating, far more than our own families. We couldn't have asked for more.
Makeup Artist: Makeup Studio by Aanchal Chugh
Aanchal is a complete sweetheart and is a thorough professional. She is very sound with her advice and highly experienced. I had not met her in person previously, and I honestly was pretty clueless about my make-up. But Aanchal certainly knew what would look best and was also really supportive of my preferences. I would just close my eyes, we would listen to some Prateek Kuhad and Voila!! I am so glad I got to work with her and also found a great friend in her :)
Bridal Outfits
Mehendi: Kalista Studio: I wanted my Lehenga to be bright, adorned with motifs inspired by nature. The Kalista Lehenga was just that and the team did a wonderful job with customising it for me. Would highly recommend. For Wedding and Sangeet: Samyakk Bangalore. I looked for an Ivory Lehenga for months, and finally came across one at Samyakk. It was the first Lehenga I tried and the last, it was beautifully embroidered and the team helped customise it perfectly. Reception Saree: Taneira. I wore a simple Banarsi Tussar Saree for the reception, in my favourite colour.
Mehendi Artist: Mehendi by Nazwa
Nazwa did such a beautiful job with the mehendi and was so patient with all the chaos around her. I am so glad I worked with her, would most certainly recommend her and her team :)
Groomwear
Wedding, Mehendi: A very sweet old Uncle in Chandini Chowk, no clue about the details. Sangeet: Calvin Klein Suit, which I managed to find after days of roaming with Akhil, it was traumatising!
Other Vendors
Videographer: Journeys by Ram
For Ram, I have no words - we became friends even before we got him to agree to do our wedding. I saw a video Ram shared, a wedding he had captured, and I cried. I cry easily, but crying after seeing a cheesy wedding video was a first. I instantly knew that Ram had to do this. Ram is a super human, an amazing friend and a breath of fresh air, first and only after a brilliant videographer. We truly love him and again, are lucky to have him found a dear friend in him. Not to forget, Ram's teammate Santosh was a humble, composed genius; and we were so fortunate to have worked with them.

Flutist at the Taj West End: Guruprasad Hegde
We would also like to thank Mr. Guruprasad, the flutist at the West End for his beautiful performance. The melodious tunes accompanied the Bangalore breeze, and brought it all together.
About WedMeGood
The WedMeGood App really helped me with my search for all the Vendors. I am really thankful for the database that exists on the app, it's a lifesaver.
Vendors: Venue: Taj West End, Bangalore; Photography: Beginnings For You★ 4.9 ; Decor: Best Day Ever by Deepika Shetty; Makeup Artist: Makeup Studio by Aanchal Chugh; Mehendi Artist: Mehendi by Nazwa; Videographer: Journeys by Ram; Flutist: Guruprasad Hegde