Beautiful Canada Anand Karaj With A Traditional Red Sabyasachi Bride
BY Sakshi | 20 Oct, 2021 | 1267 views | 3 min read
No matter how trendy or popular offbeat bridal looks and lehengas become, one thing that's never going out of style is a bride in traditional red and gold. It's a surefire combination that looks great for a day wedding or night nuptials, and here is a bride who chose that look and absolutely owned it! Rubaiyee made for a gorgeous traditional bride at her Anand Karaj in Canada, and we loved everything about this beautiful Sikh wedding.
Meet Rubaiyee and Ishaan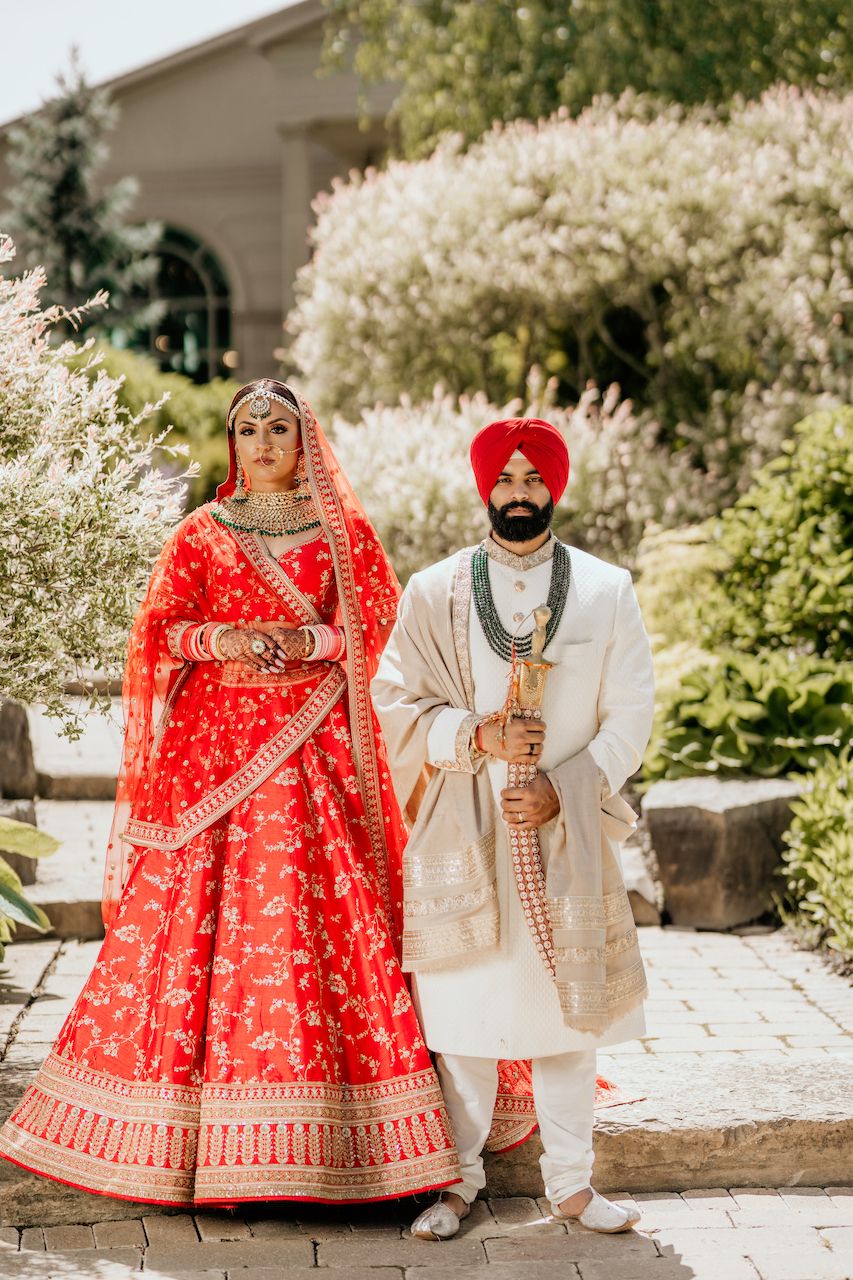 We both knew of each other from when we lived in Chandigarh, India as we went to the same school. My family and I moved to Canada when I was a teenager, and then a few years after Ishaan moved as well. We connected, when he moved and over the years became best friends. Then he asked me out, and here we are 12 years later - Married!
The Wedding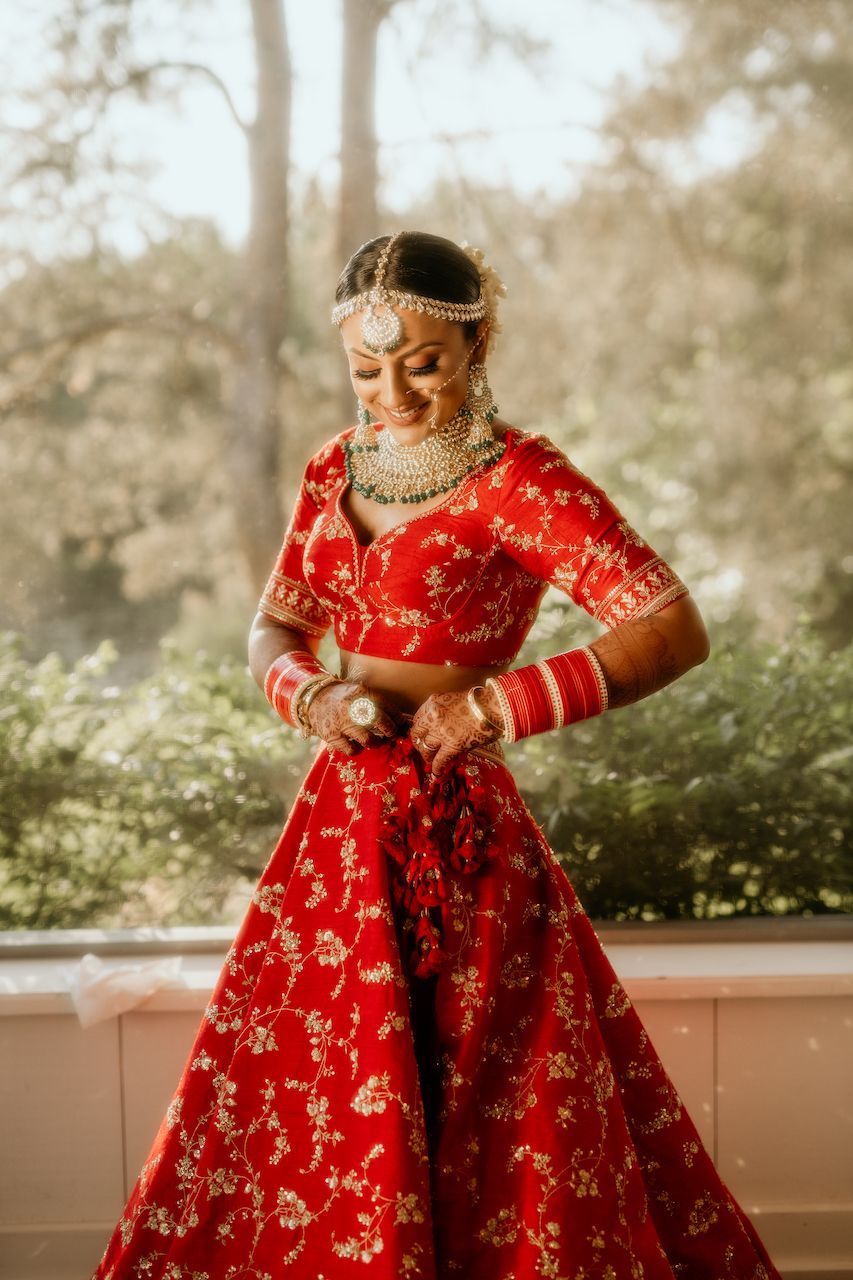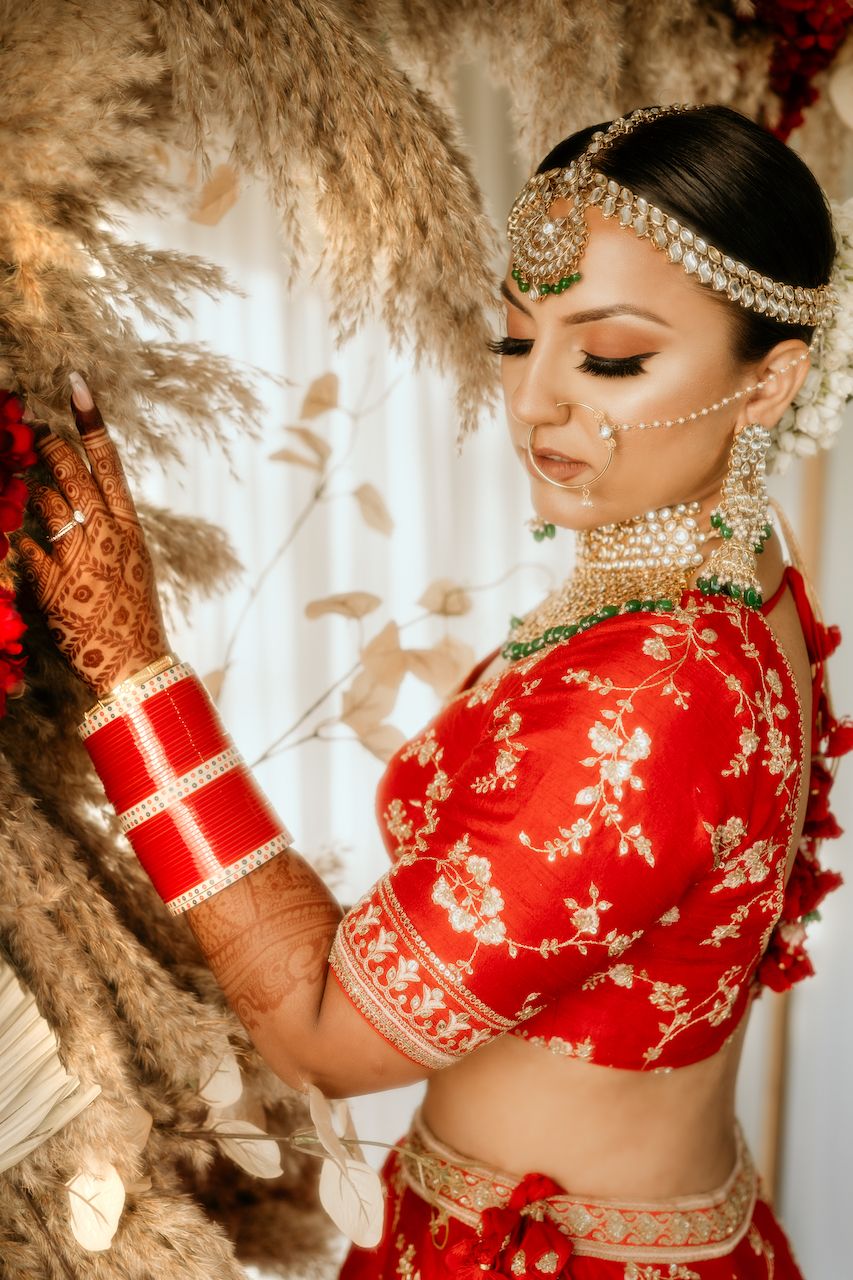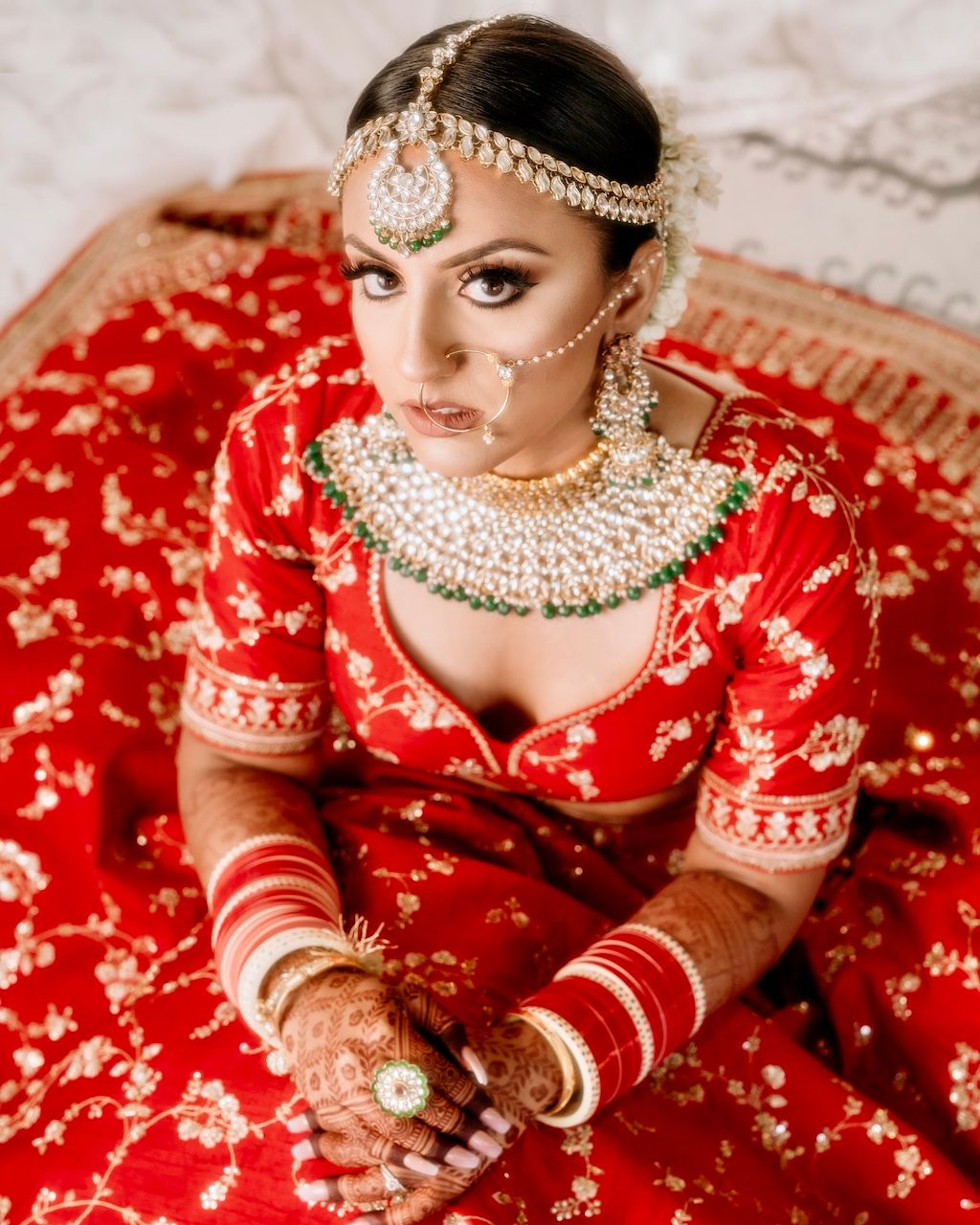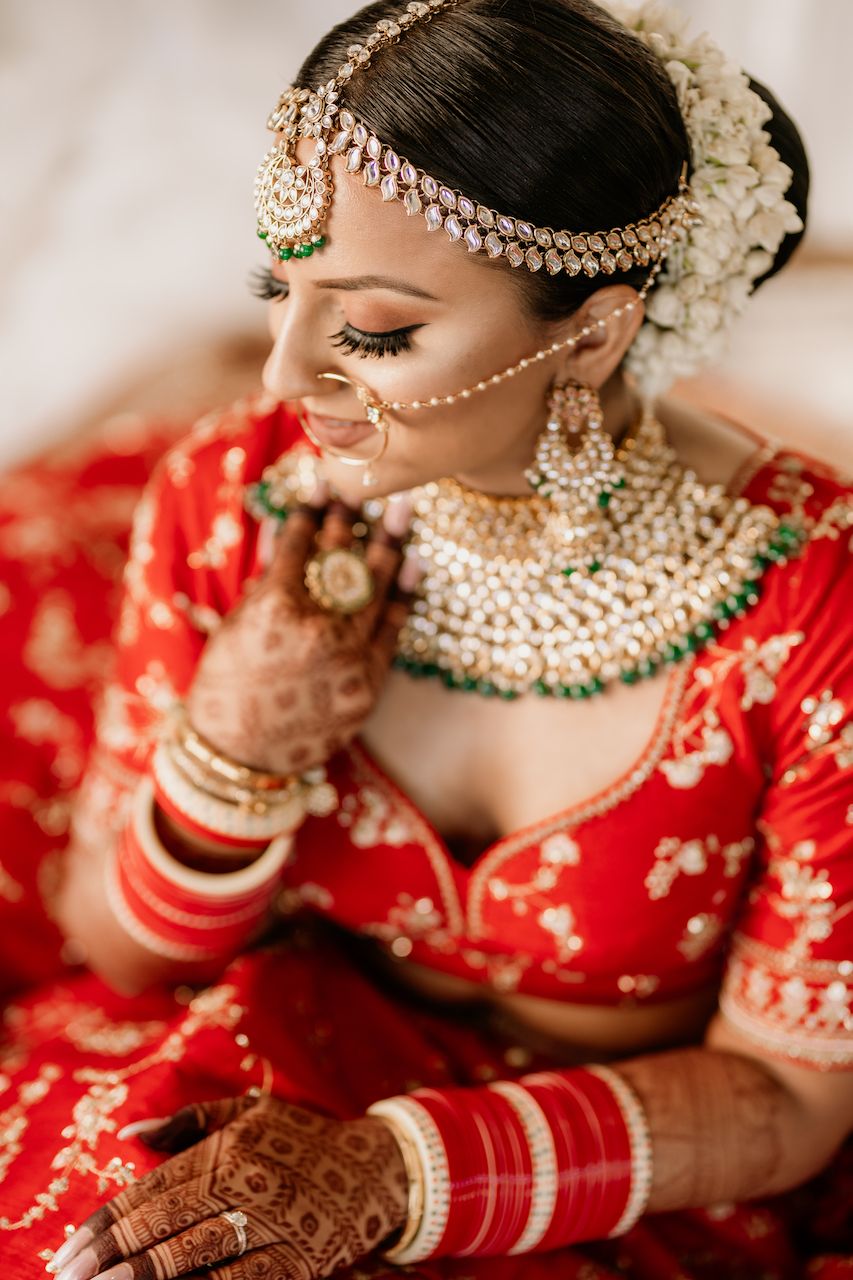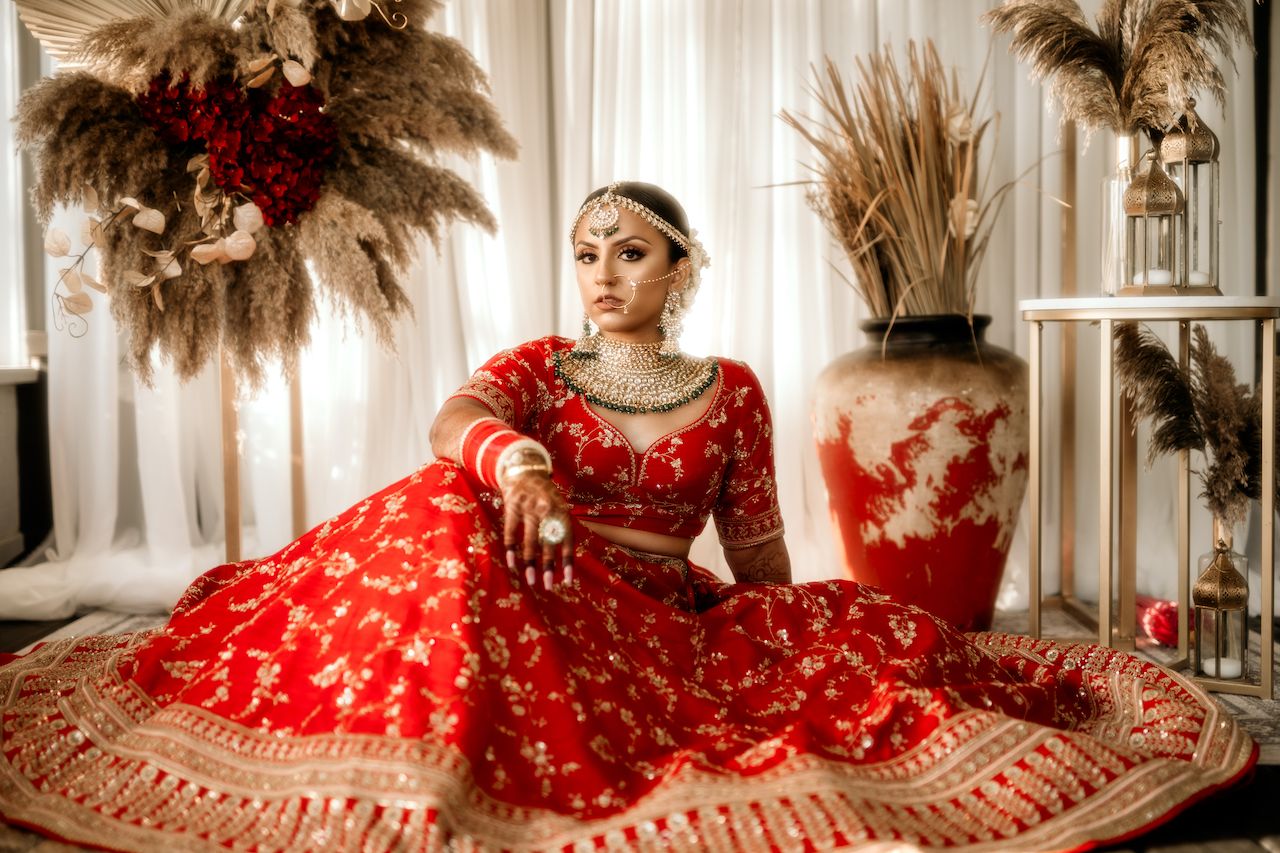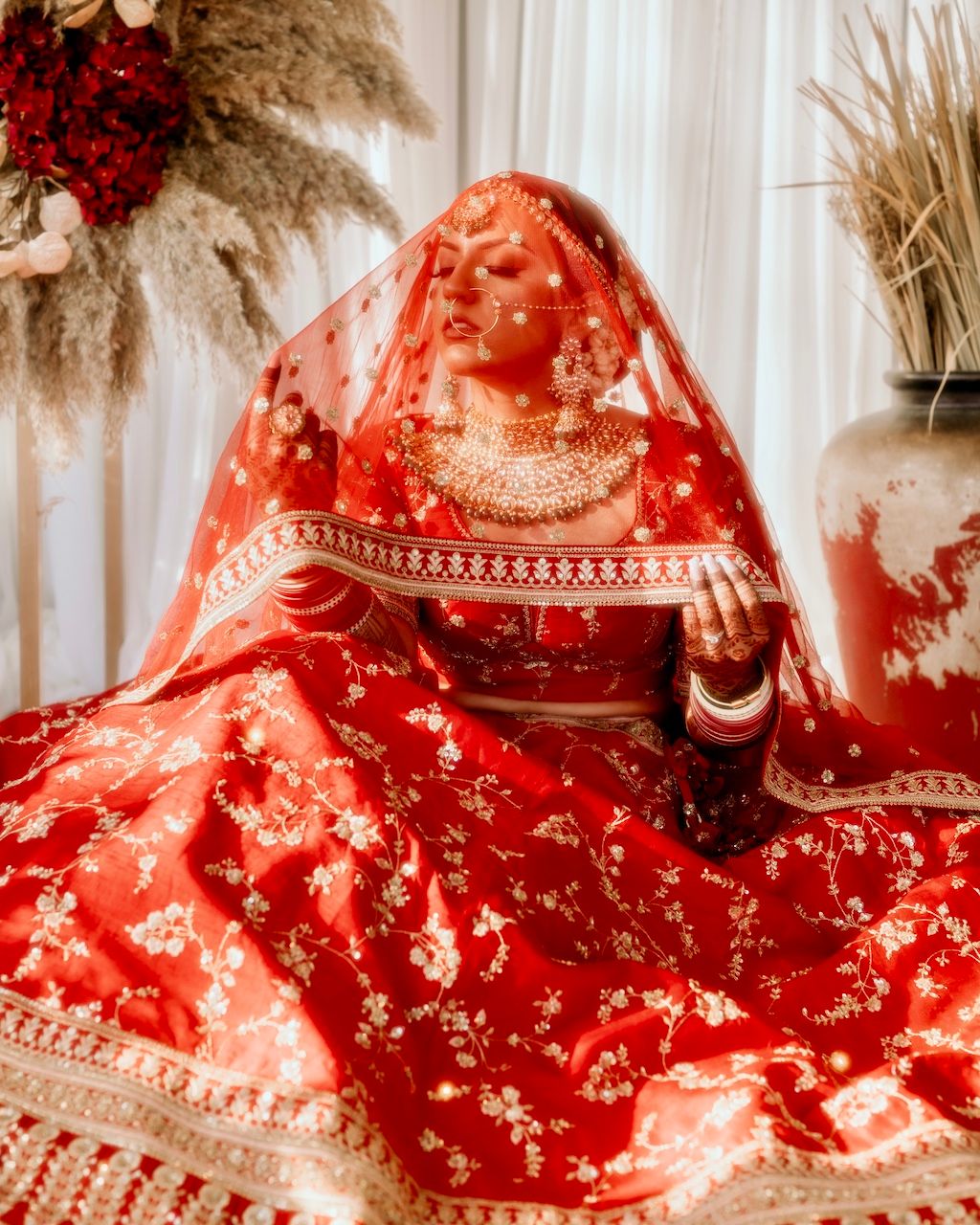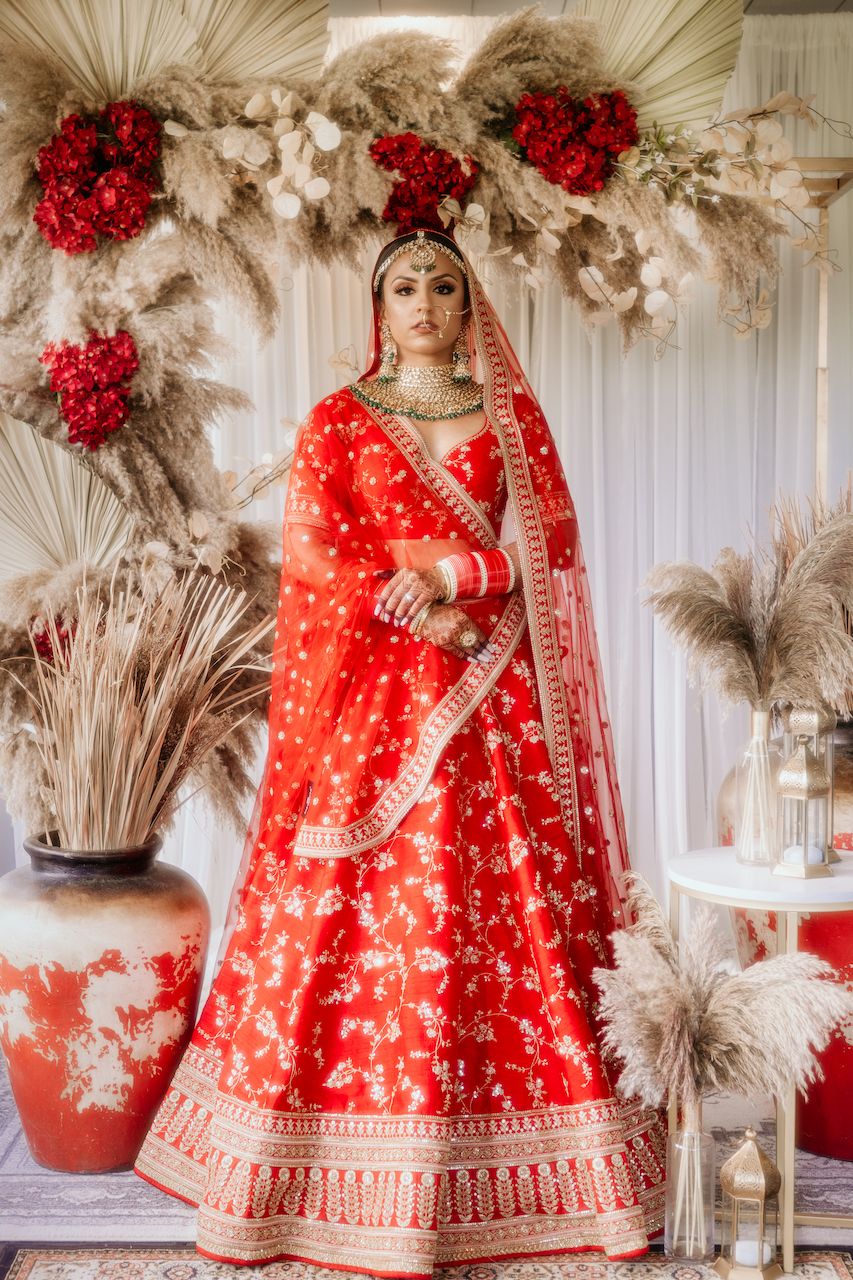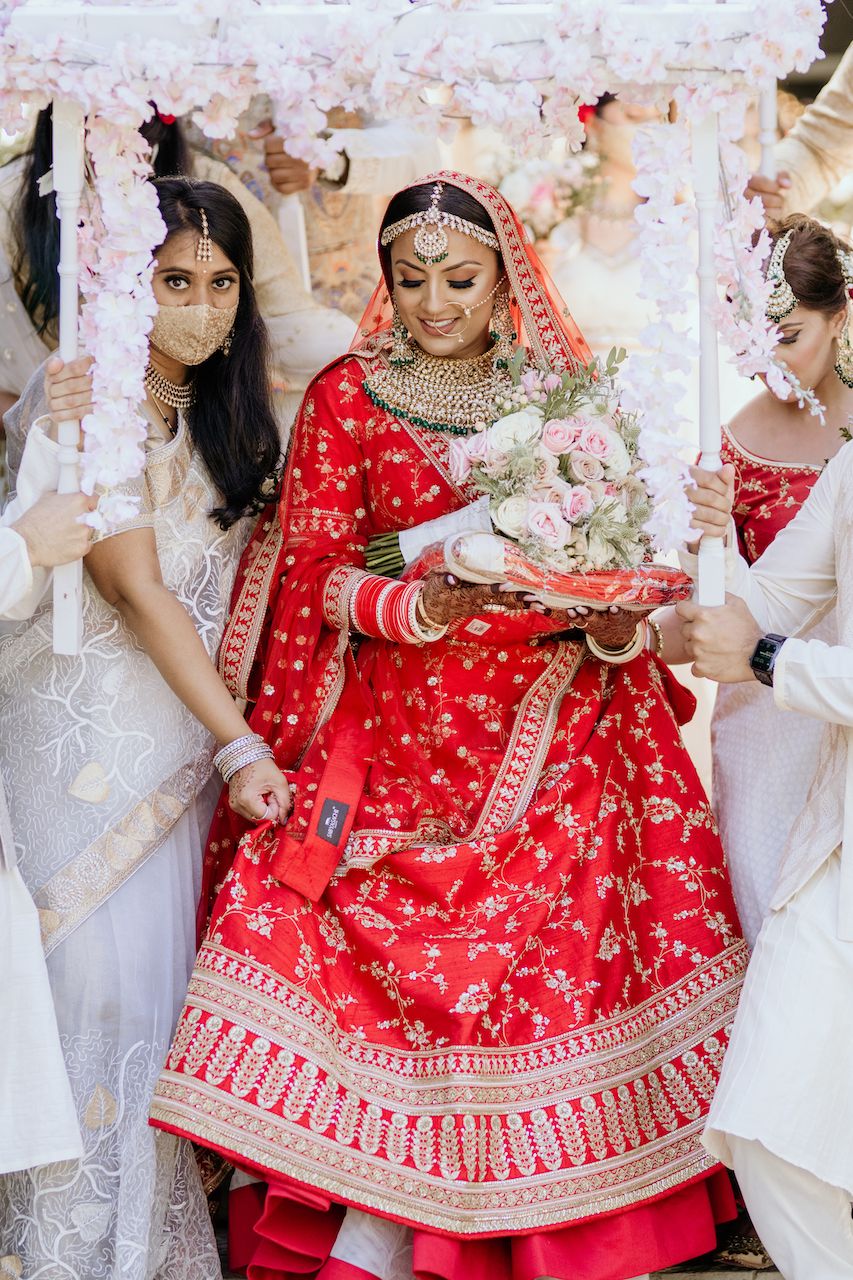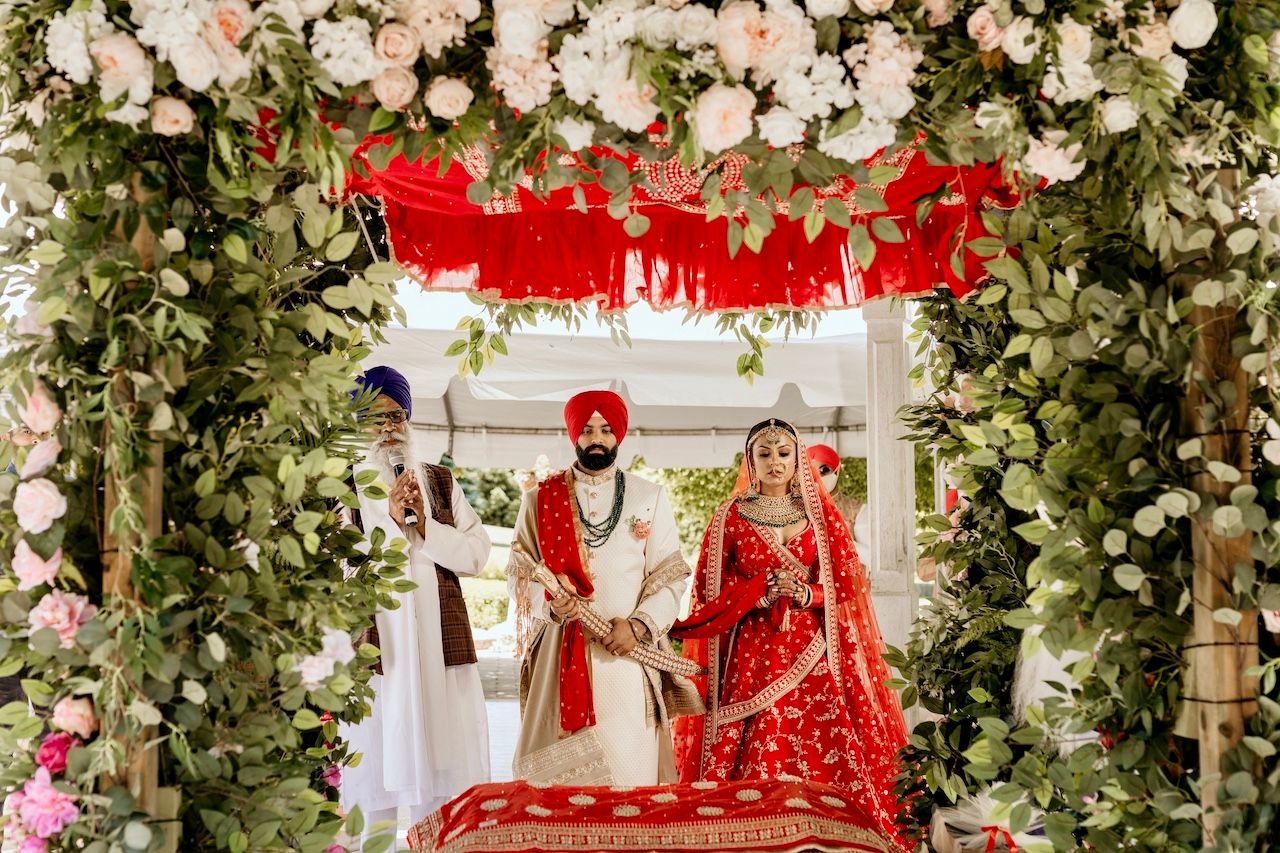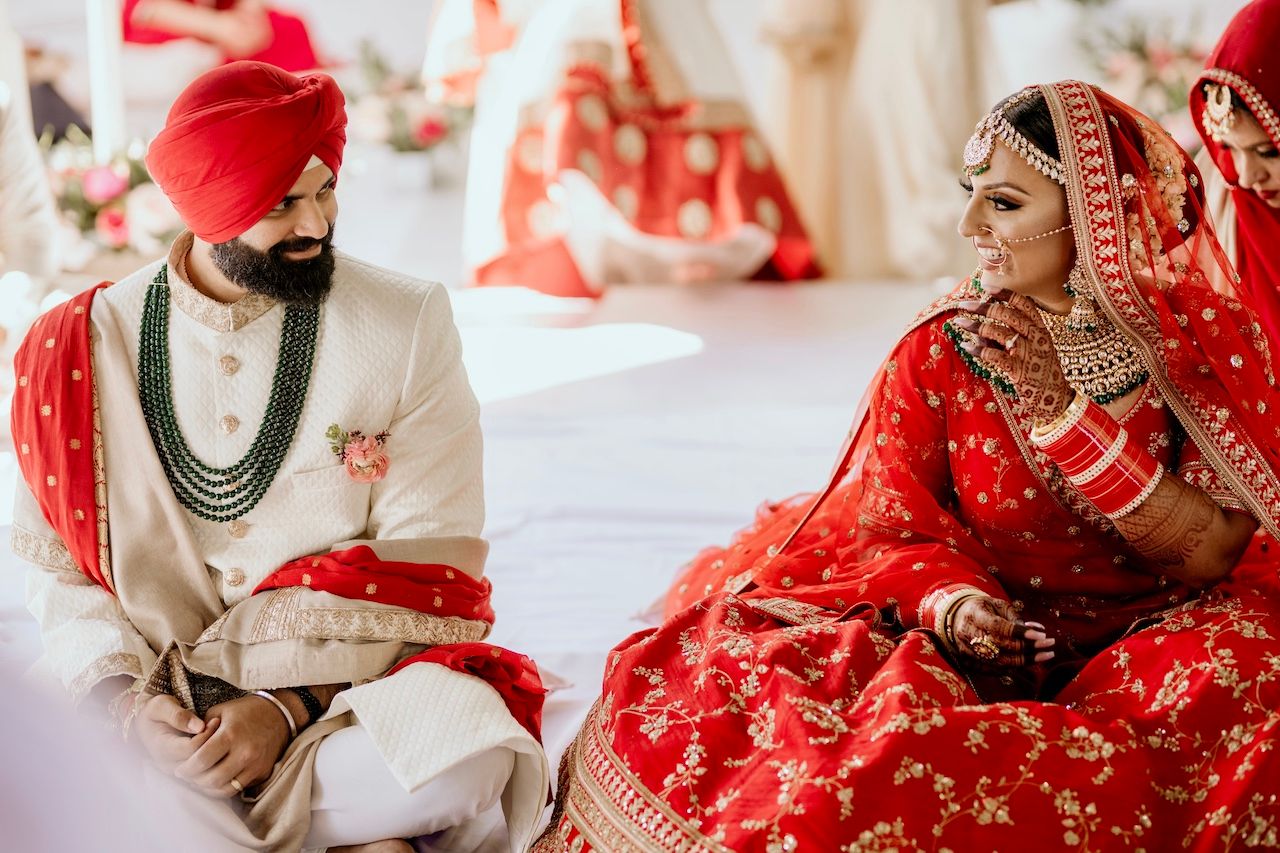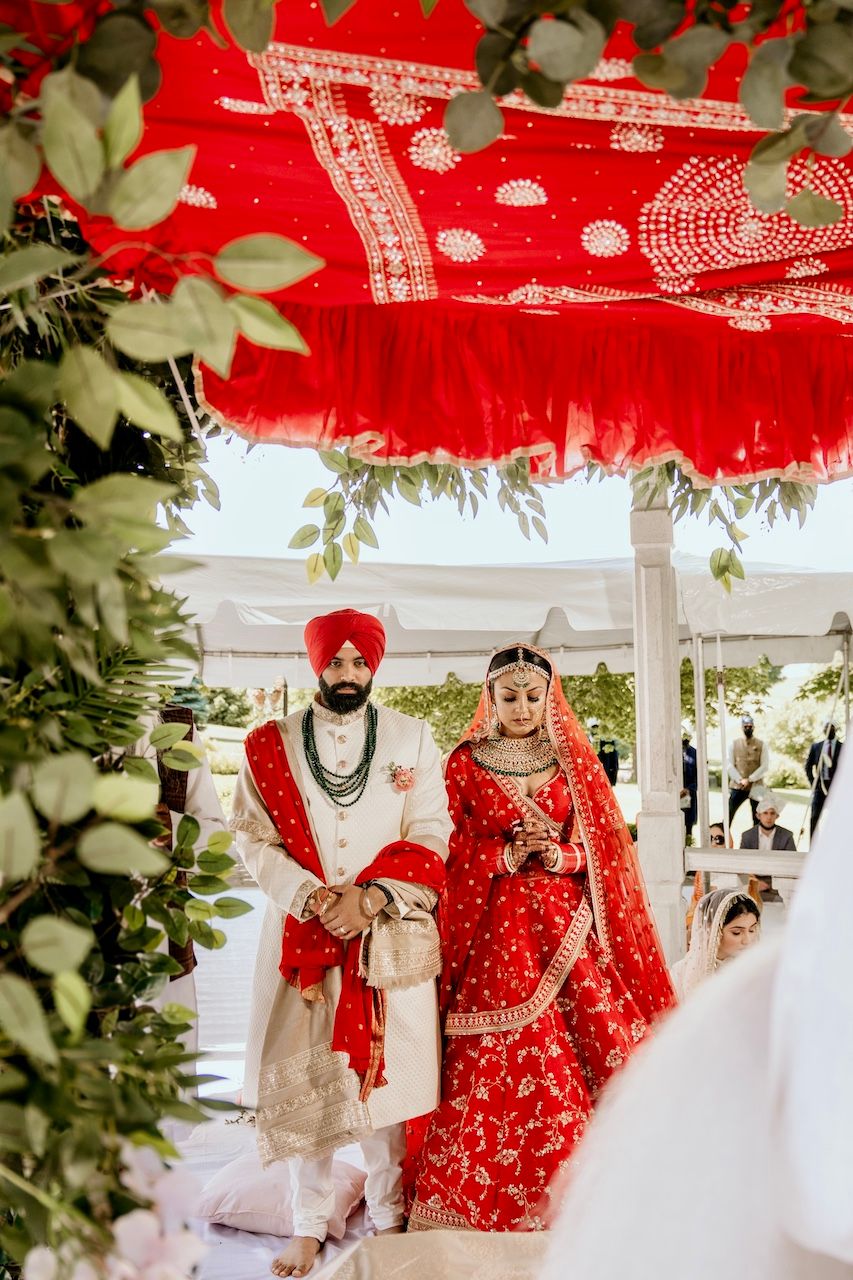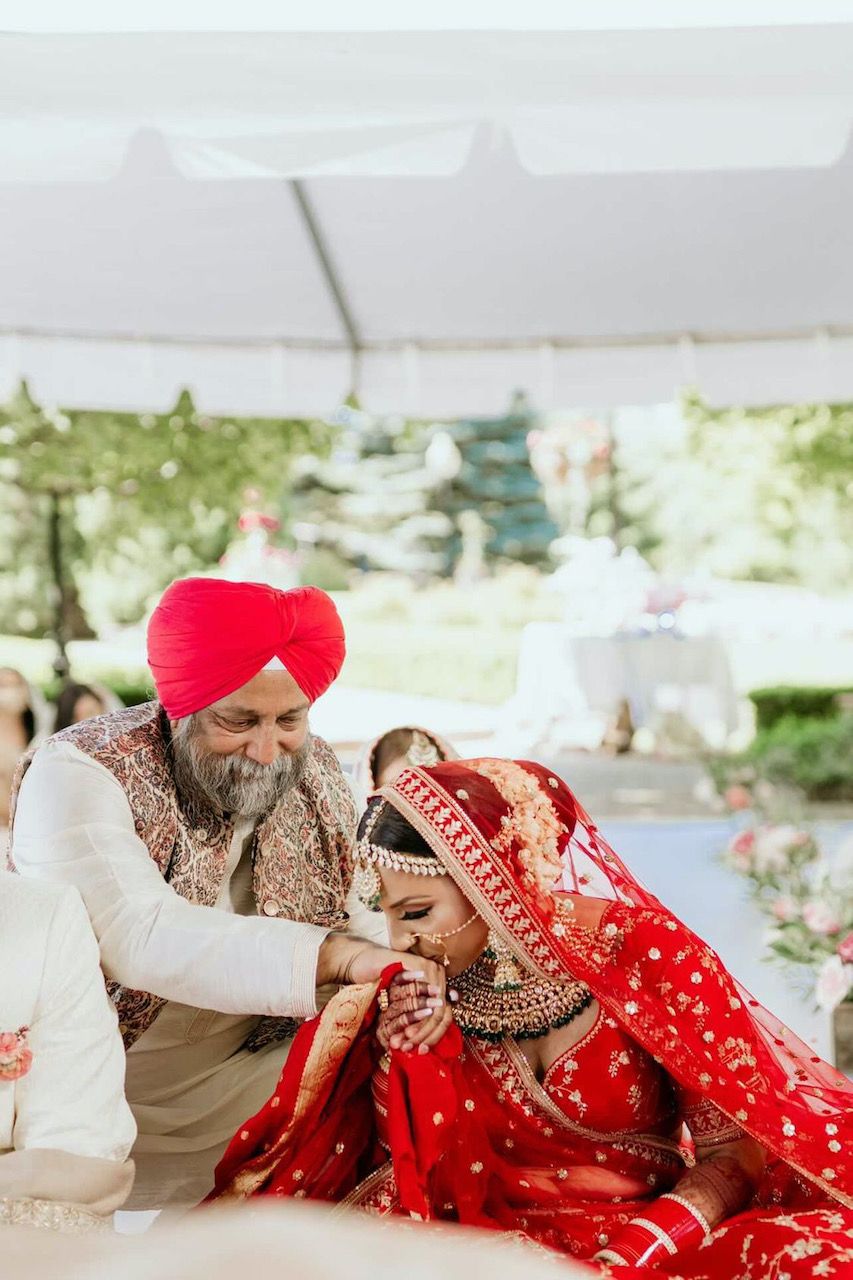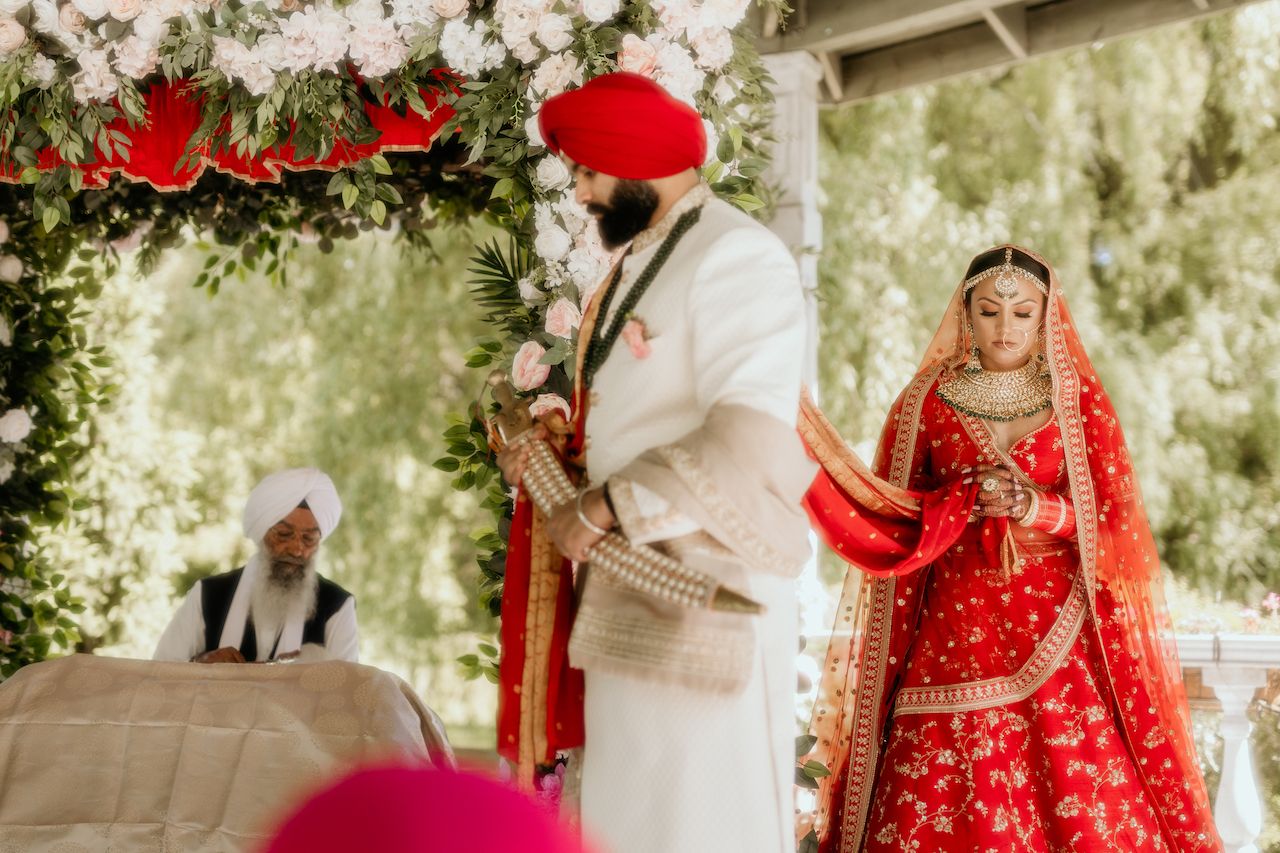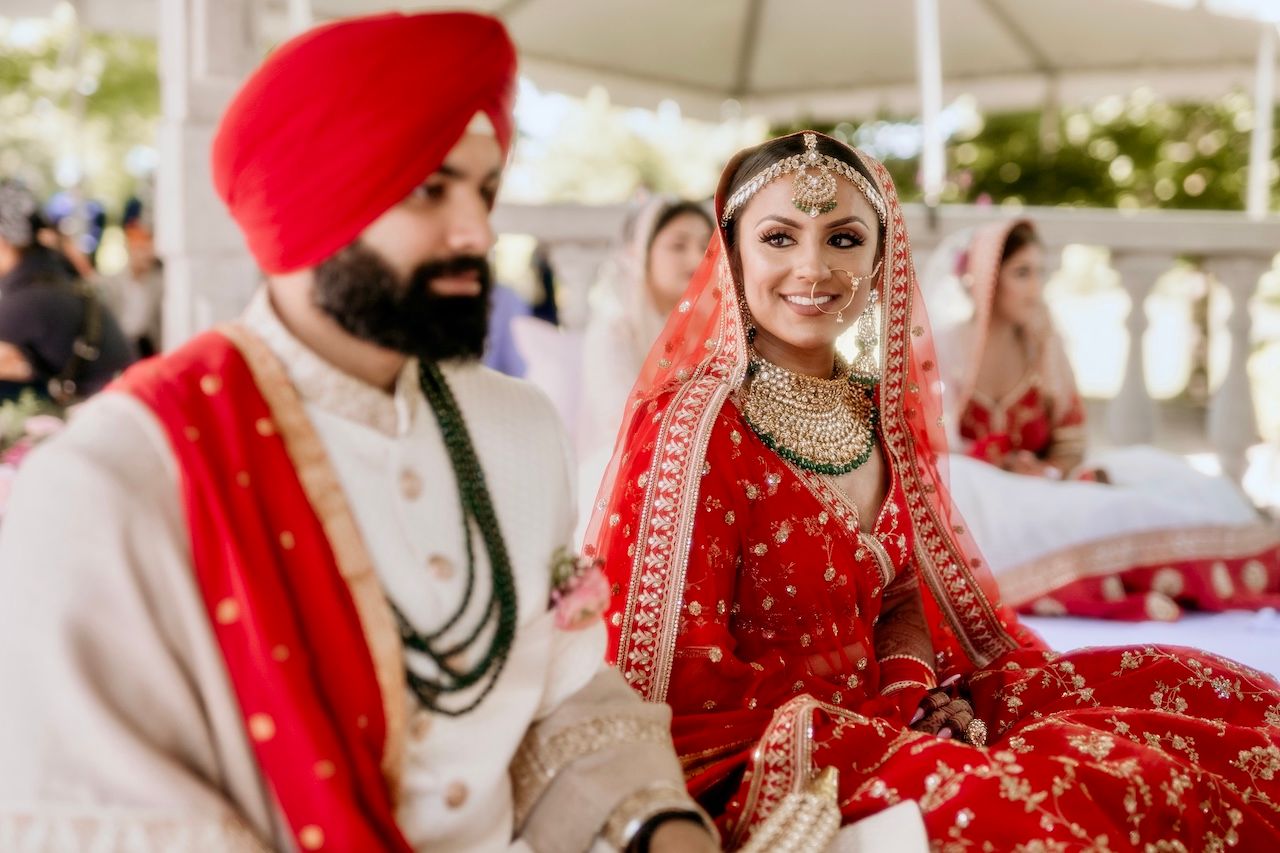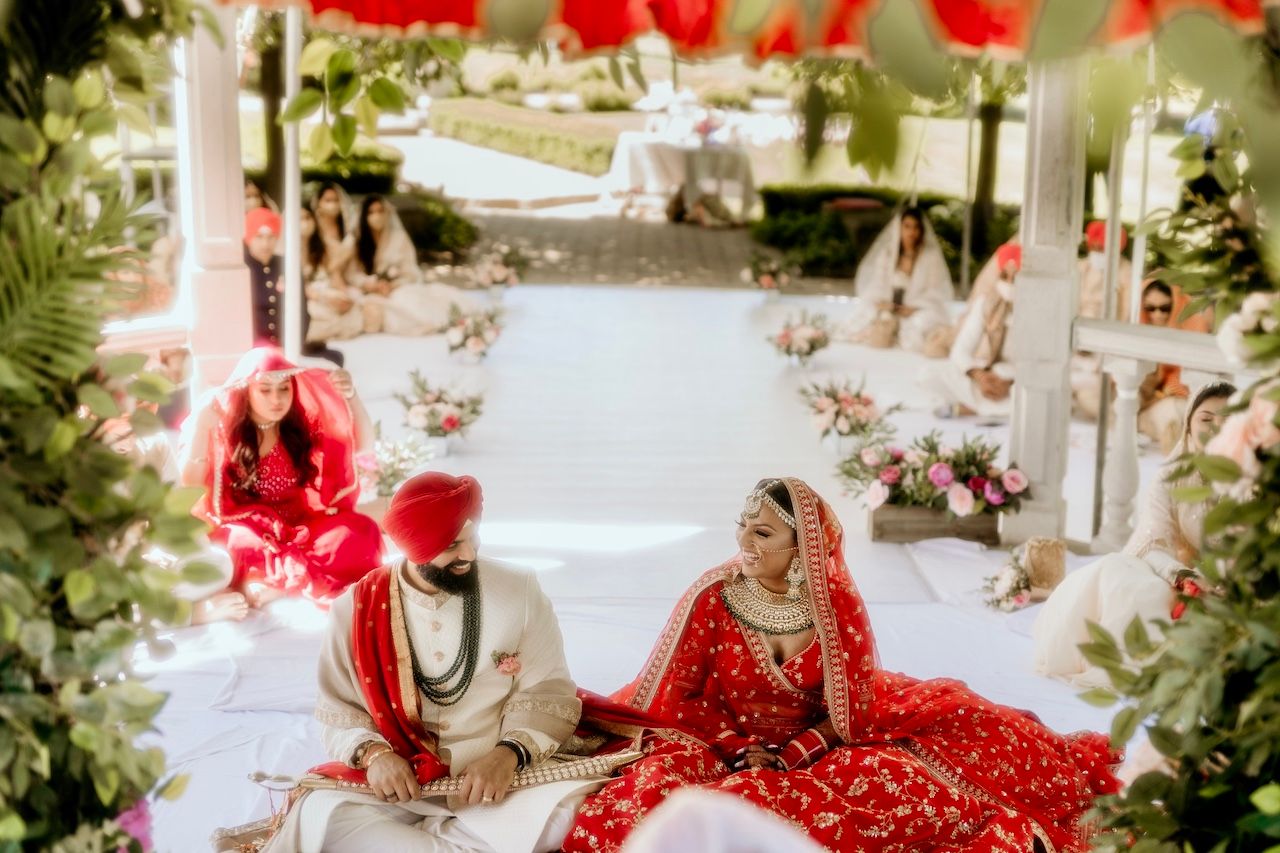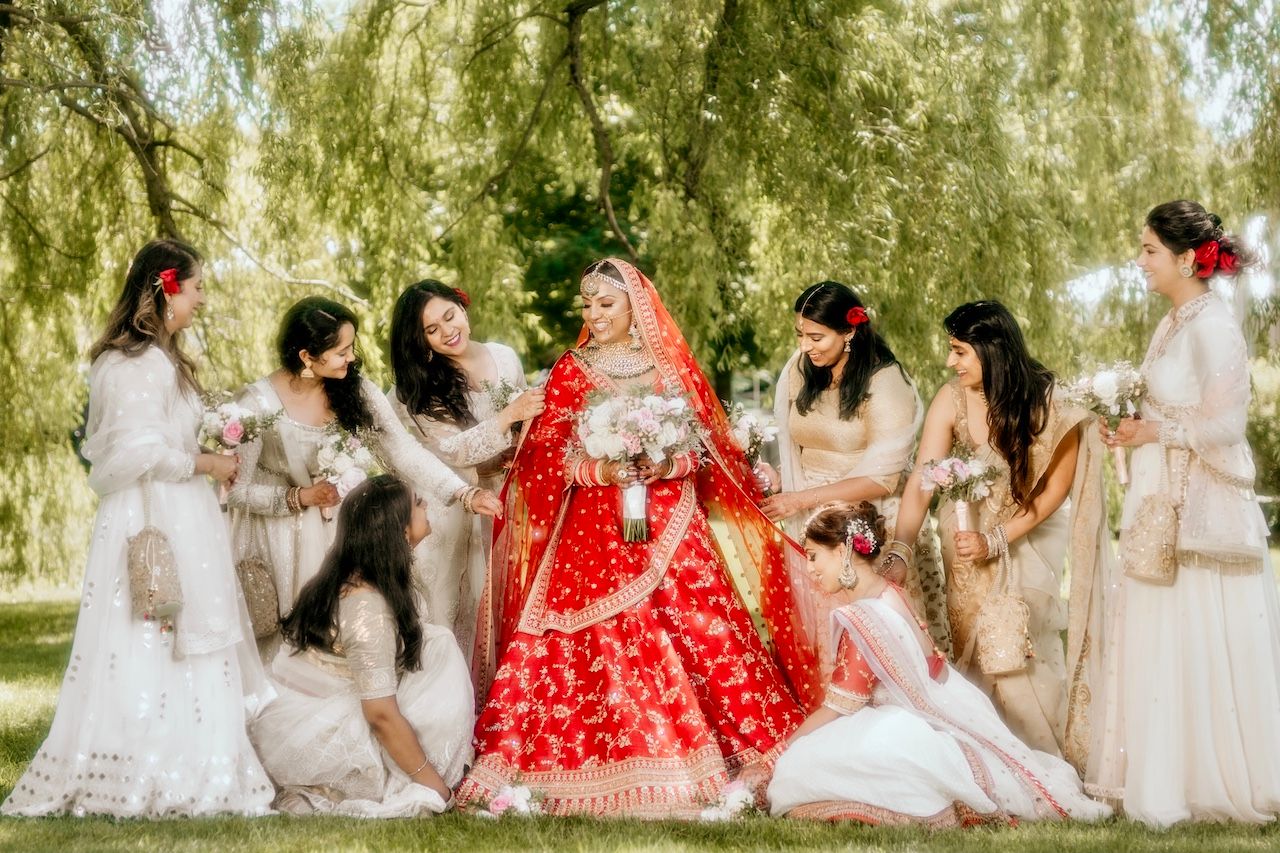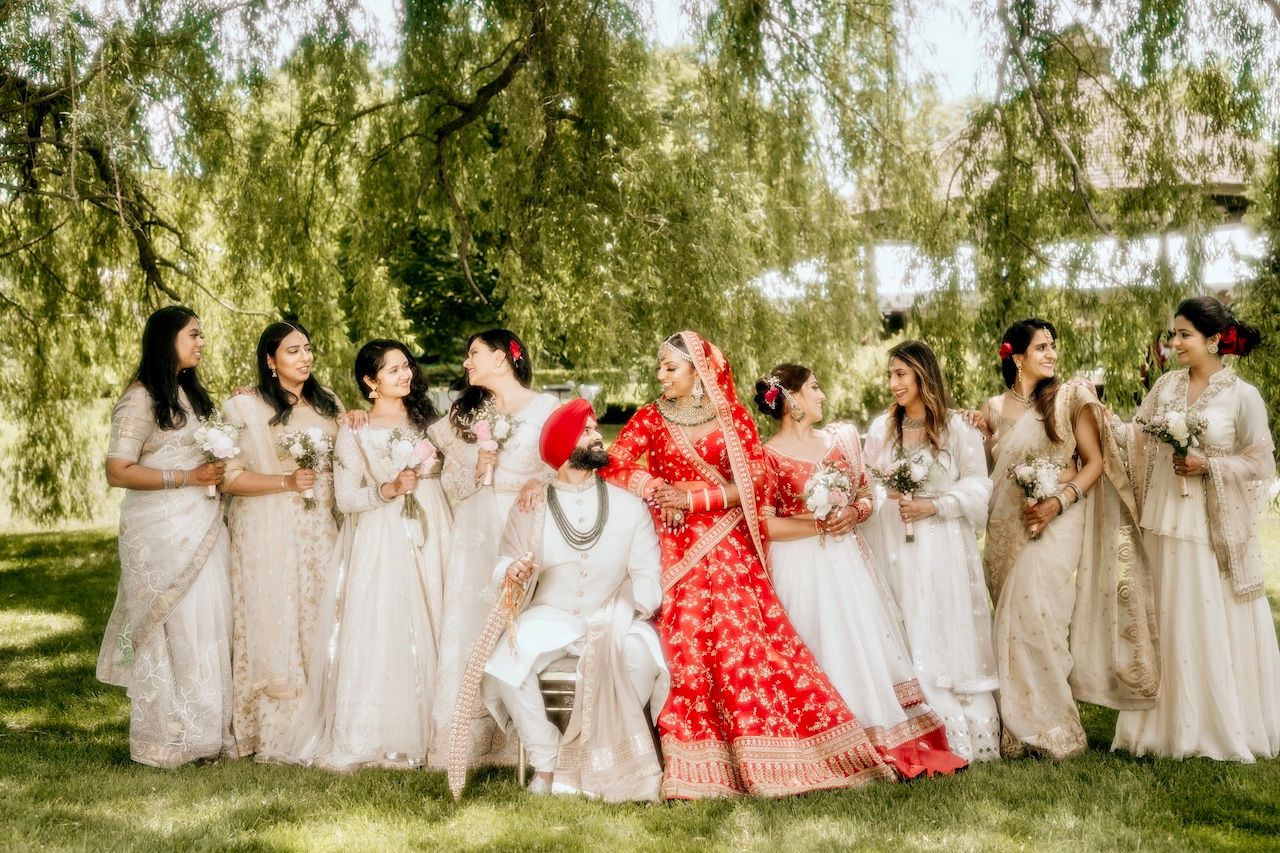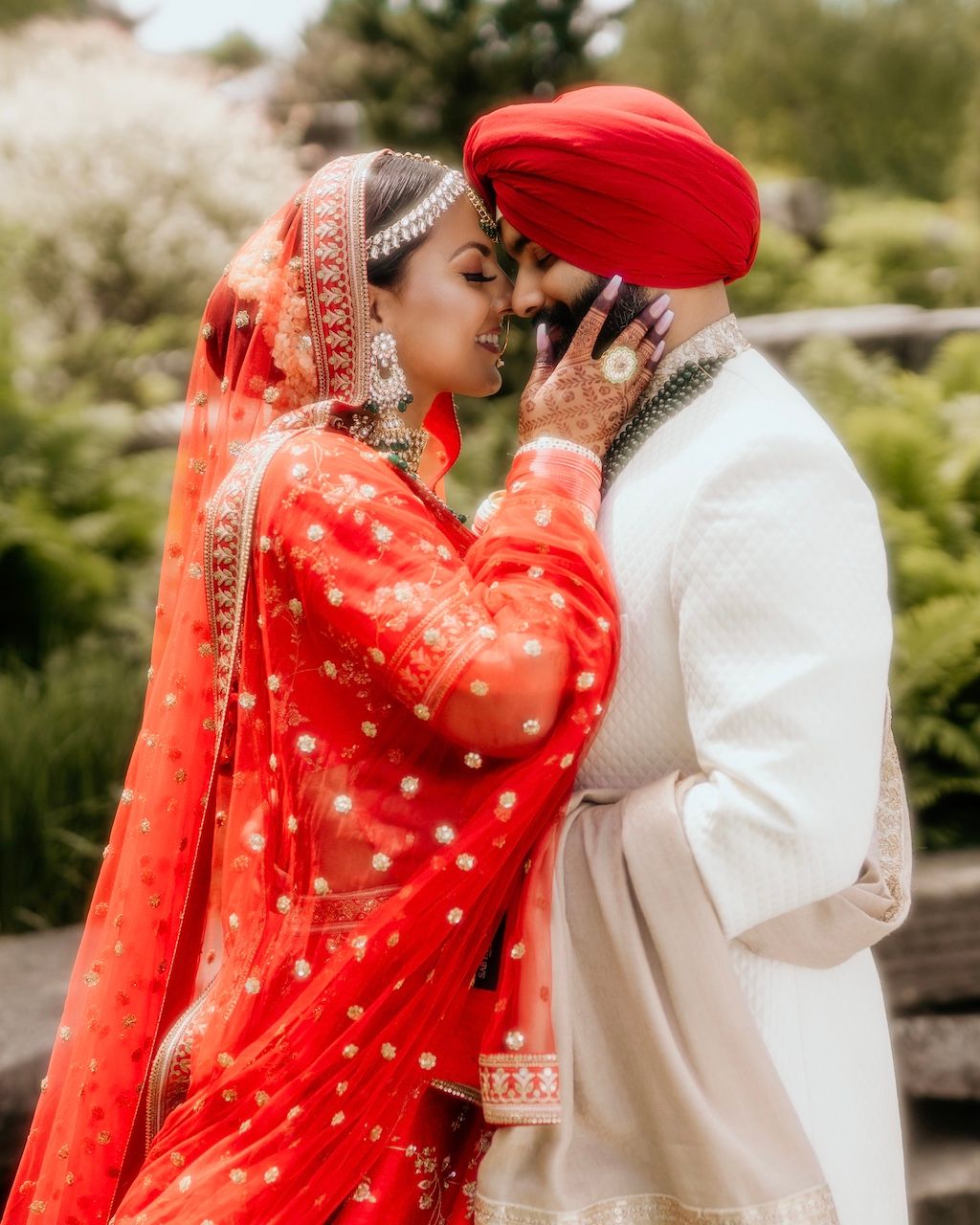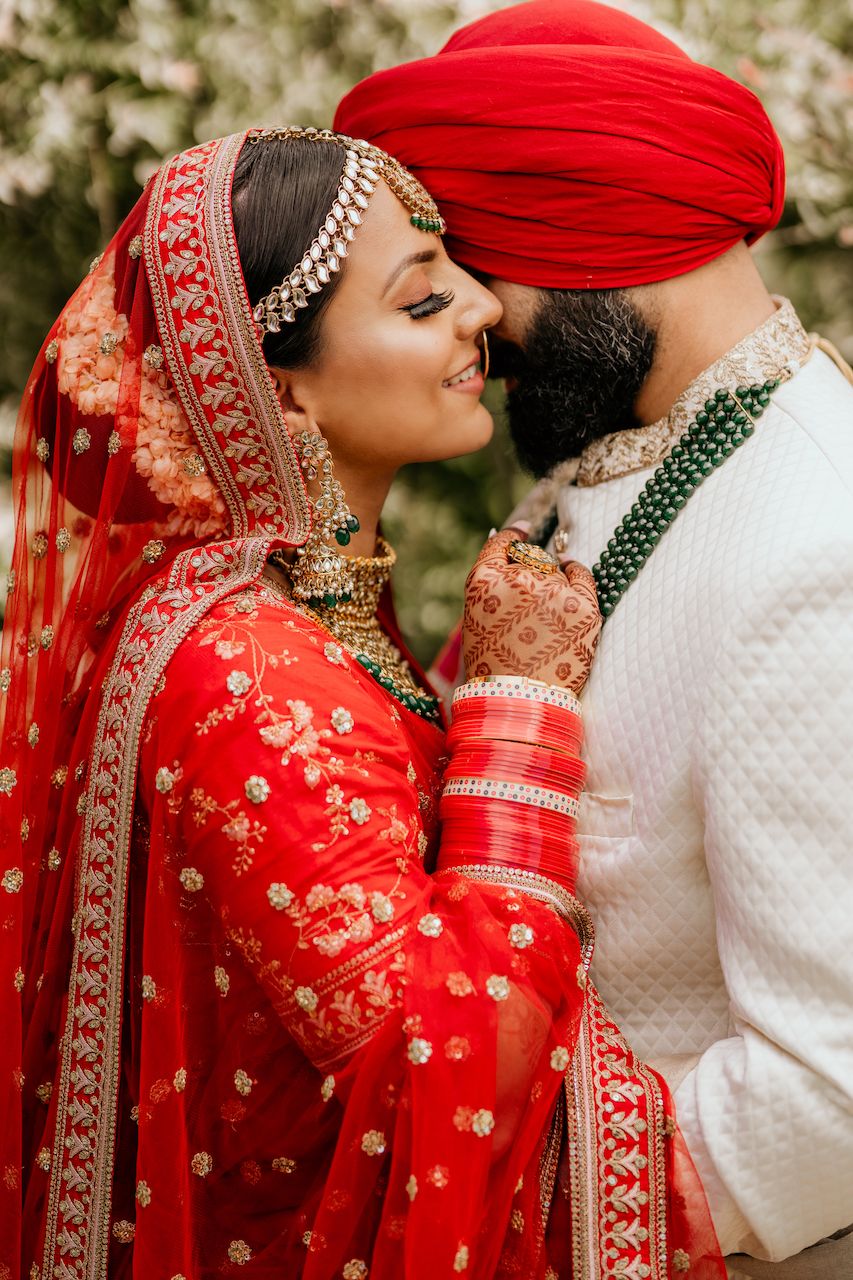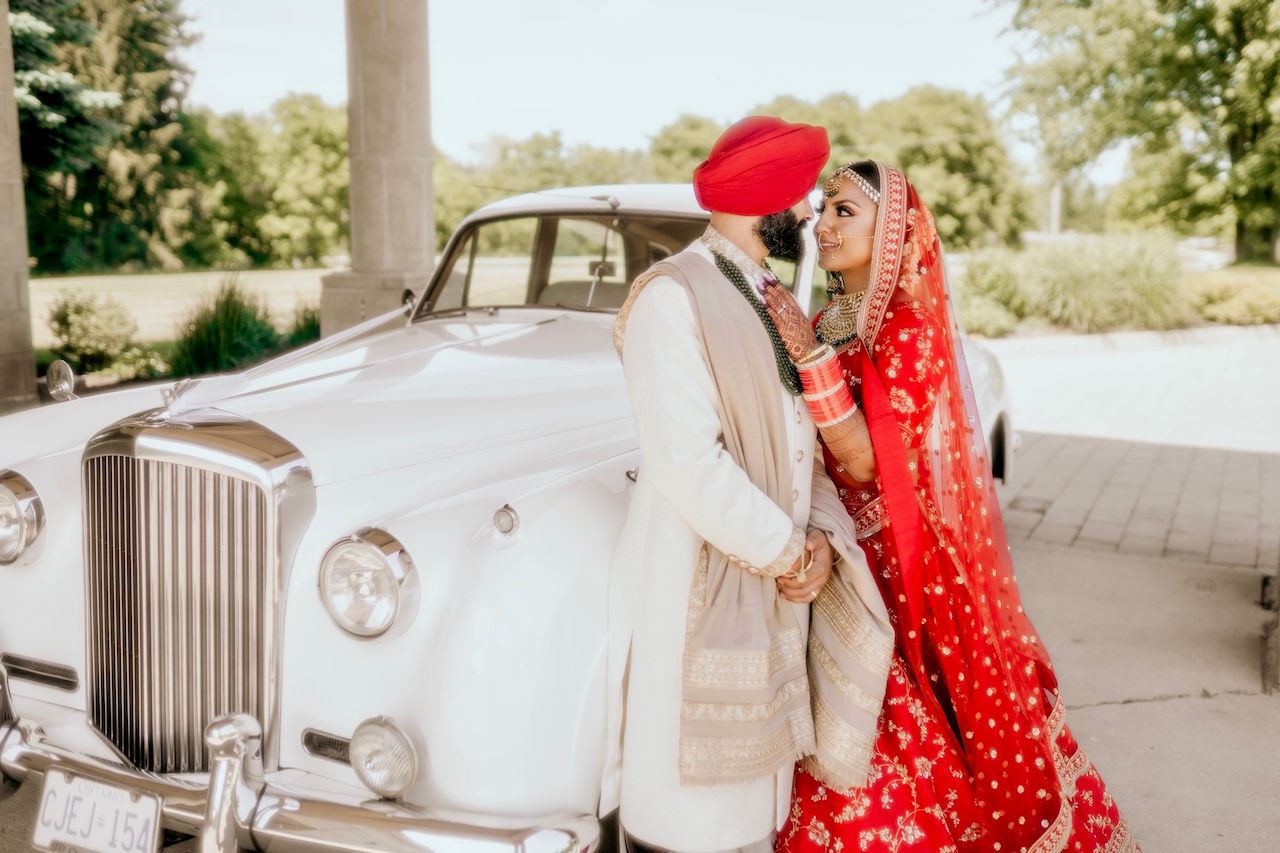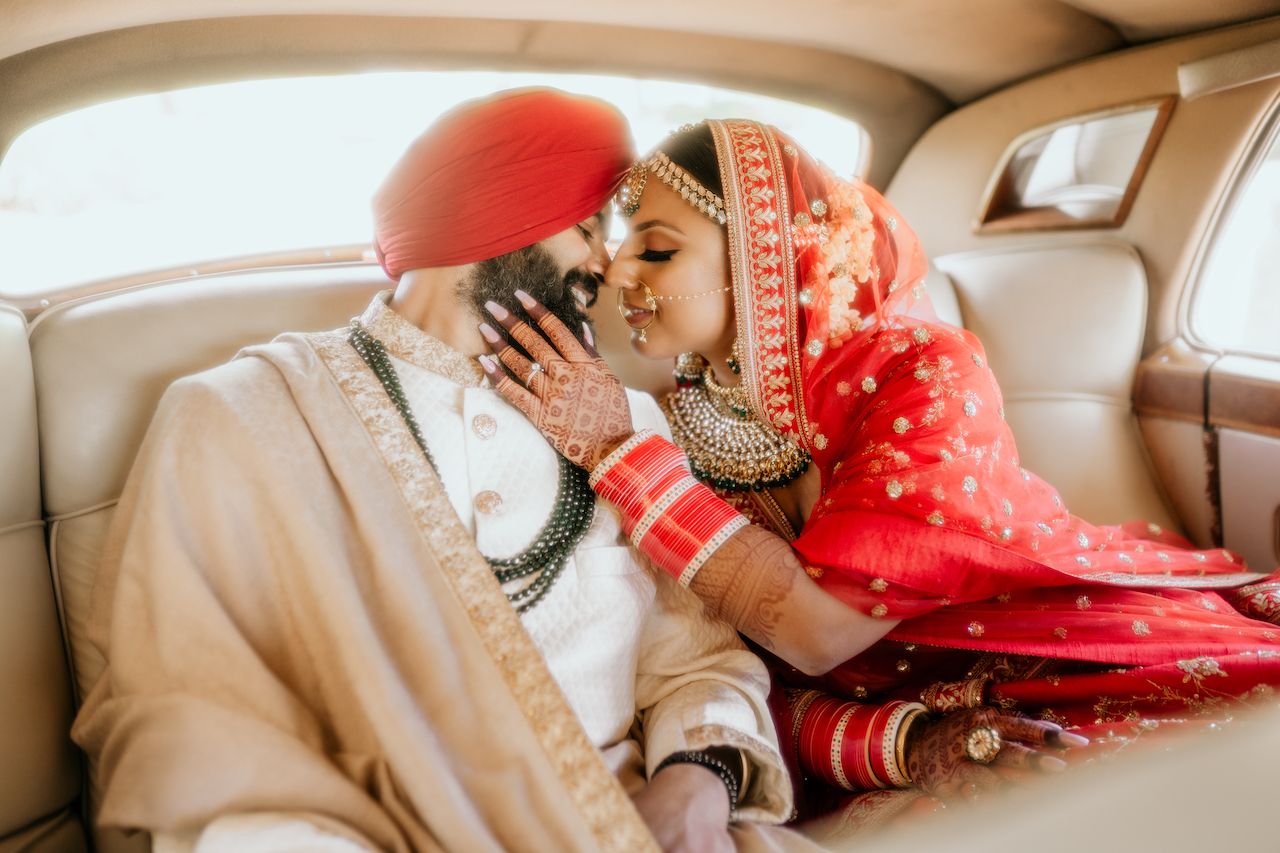 From The Bride:
Our wedding was an outdoor Sikh ceremony, people described it as getting married in the nature. Decor was neutral flowers with a lot of greenery surrounding it. Our outfits were traditional Indian bride and groom, I got to be that traditional Sabyasachi bride.
My fave moment from the wedding was when I sat besides Ishaan and we looked at each other for the first time, he whispered how he felt in that moment. Another favourite moment was when my dad gave us the pulaa and told us to never let go.
Vendor Reviews
Venue
Royal Ambassador Banquet, Caledon ON - It was a quaint and scenic venue with a dreamy pond and perfect greenery all around - just perfect for our dream outdoor wedding.
Makeup and Hair
Xpressions Studio - They did such a phenomenal job with my makeup, exactly what I wanted. I wanted traditional natural makeup with a low bun, and they did exactly that. My makeup looked stunning the whole day long!
Photography
Jeet Studios - He did an amazing job, we felt very comfortable working with him. We told him our vision, and he made it come to life.
Decor/ Florist
Ted.Co (The Event Decor Company) - They are our favourite vendors! The went above and beyond to make our wedding decor dreams come true. They did an outstanding job with the decor for all events at our Indian wedding. We had such an amazing experience working with Arpan and the team at Ted.co, so friendly and talented!
Bridal Lehenga
Sabyasachi - It was stunning traditional red Sabyasachi lehenga, that made me feel like Royalty. I always knew if and when I get married, I want to be a Sabyasachi bride.
Henna Artist
Sonias Henna Art - She was super friendly and did an amazing job with my traditional henna. The colour stain was so dark!
DJ/Band
DJ Aran - He was amazing, he had us on our feet all night long! Great mix and flow of Punjabi, Hindi, hip hop, R&B and also afrobeats songs all night long!
Vendors: Venue: Royal Ambassador Banquet, Caledon ON; Makeup and Hair: Xpressions Studio; Photography: Jeet Studios; Decor/ Florist: Ted.Co (The Event Decor Company); Bridal Lehenga: Sabyasachi Mukherjee★ 4.9 ; Henna Artist: Sonias Henna Art; DJ/ Band: DJ Aran;