Everything you need to know about Floral Jewellery on Mehendis !
BY The WMG Bride | 16 Mar, 2015 | 20679 views | 2 min read
Flowers as jewels on your mehendi, are now more of a norm rather than an exception and while it may have started with the usual white flowers as a maang tikka , floral jewellery has gone a whole new level of cool ever since!
Things to keep in mind for floral jewellery
There are three types of floral ornaments : Fresh flower jewellery which needs to be worn the same day, dry flower jewellery which can be preserved over time and jewellery made out of Gota which can also be preserved over time.
She also recommends that Floral jewellery should be worn as a pop of contrast to your outfit rather than blending in with your colors.
You should also keep in mind the type of neckline and outfit you are wearing when ordering jewellery. For high necks, choose more delicate flowers and longer strings.
You can combine floral jewellery with other ornaments like beads, pearls, little tukdis of kundan etc
Where to get it from:
Styles in floral jewellery:
Left: Photo byMahima Bhatia Photography★ 4.9 , Right: Dupatta by Rani Pink★ 4.8 . Photo by Aviraj Saluja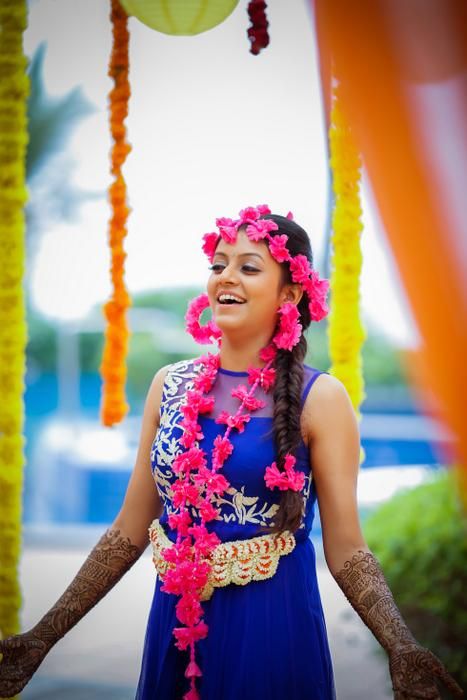 Photo by Varun Suresh. From  the real wedding :  Mahabaleshwar Wedding
Varsheenis floral jewellery was a pop of neon- big ,bold and contrasting against her blue outfit. Tip: when wearing such bold colors in your jewellery keep your outfit relatively simple like she did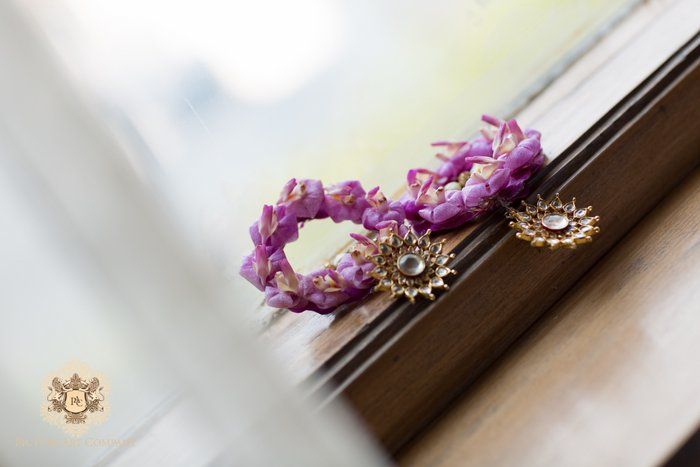 Photo by Picture Art Company. From  the real wedding :  Mahabaleshwar Wedding
Sukhna wore some of the most beautiful floral earrings- a kundan tukdi encircled with soft, pastel floral roses and a kamar-bandh that was draped sideways on the waist. Beautiful !
Made by Ferns and Petals, MG Road Store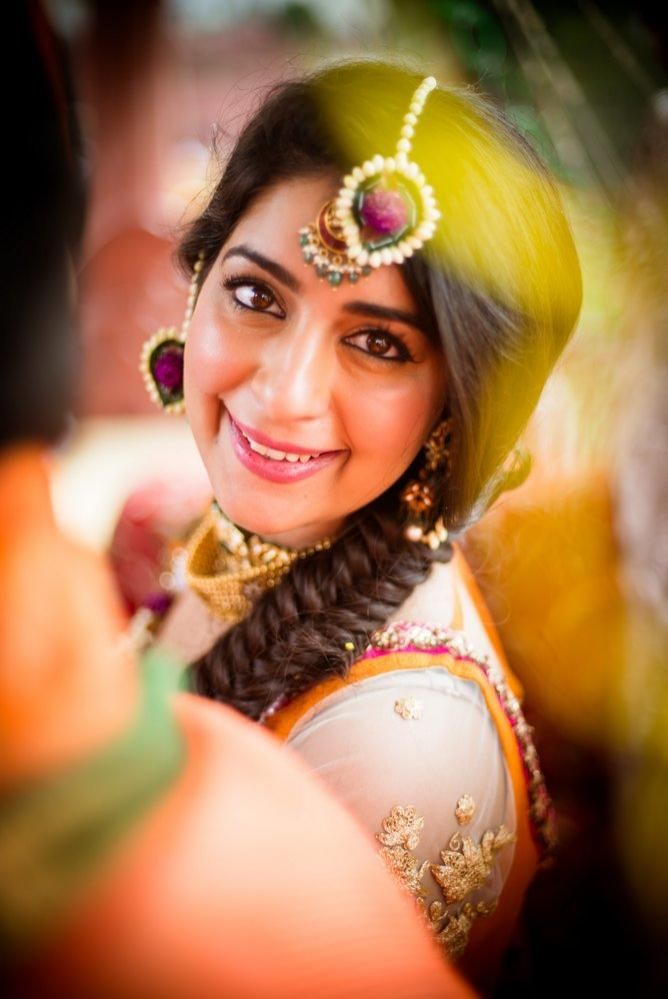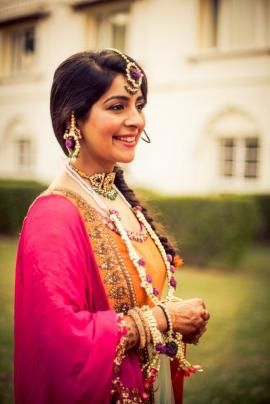 Photo by Bhumi and Simran. From the wedding: Guneet and Kavya
Guneets mehendi jewellery was beautiful because it was super delicate anf the colors used were such a beautiful contrast to her outfit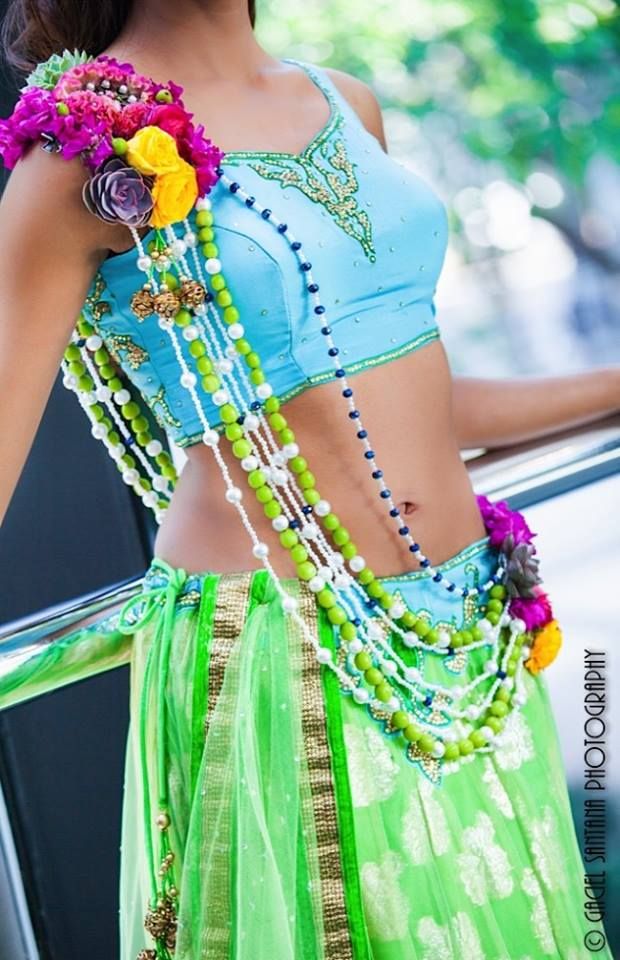 Spotted: Floral jewellery with beads . Photography by Gaciel Santana Photography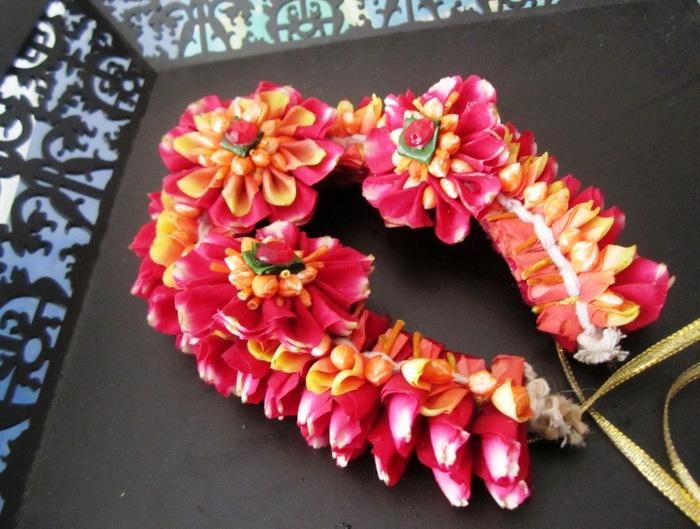 This chunky necklace would be great against a sunny yellow lehenga. Jewellery made by Floral Art Mumbai
So which ones are you leaning towards?