Eye Catching Jada Billa Designs
BY Meenu | 29 Jan, 2021 | 1988 views | 2 min read
Gorgeous braided bridal hairdos are must in South Indian weddings. They add flowers, embellished jada billas, in gold and so much more. We at wedmegood checked out what would be the trend of these jada billas for the early 2021 wedding season that starts right after Pongal and these are the ones that are rocking!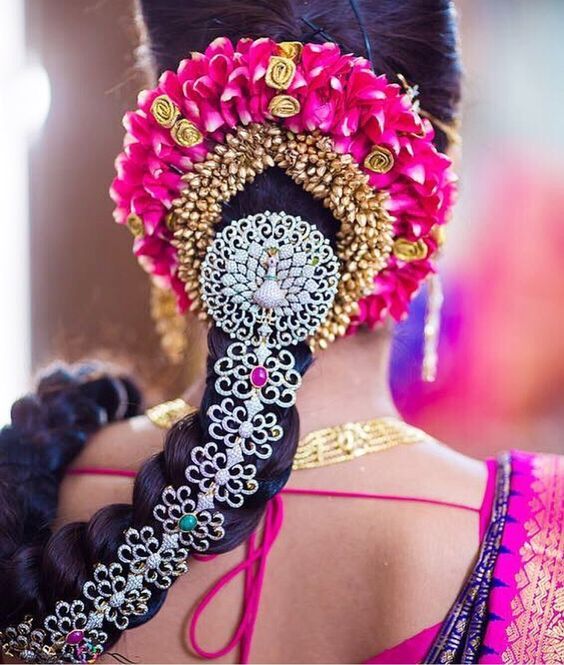 Image Via: Pinterest
White stone jadas and billas have been trending for a while now. This is urely going to continue in 2021 too. Look at this beautiful delicate jada with white stones. The peacock at the start of the jada is also wow!!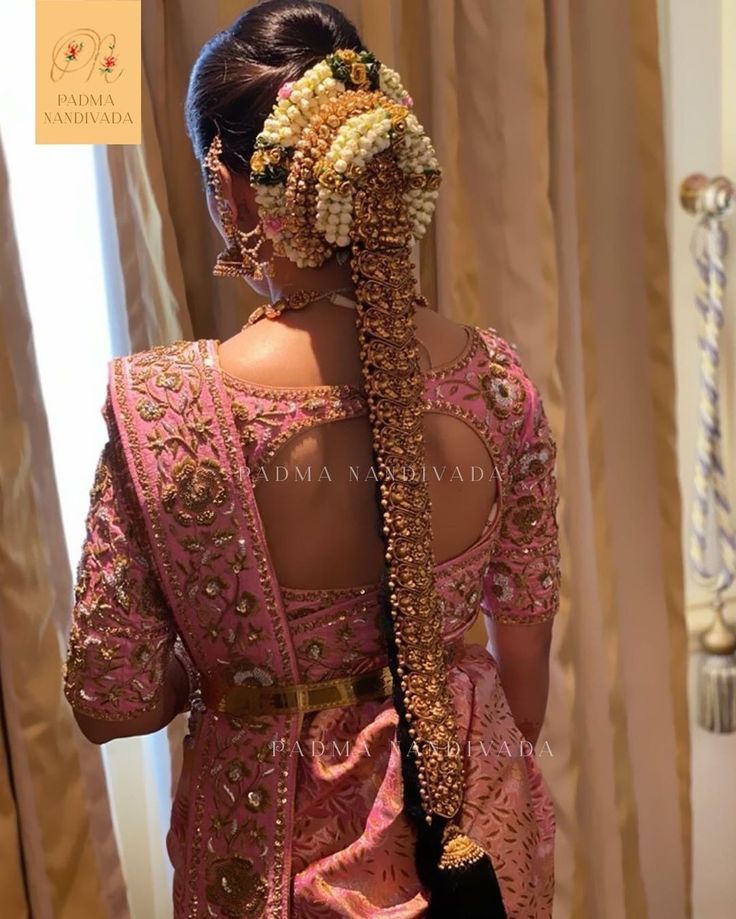 Image Via: Padma Nandivada
This one is a complete contrast to the stone studded jada. This is an antique gold jada which is a single full length intricately carved at the same time heavy enough to make your hairdo look royal. This is a classic.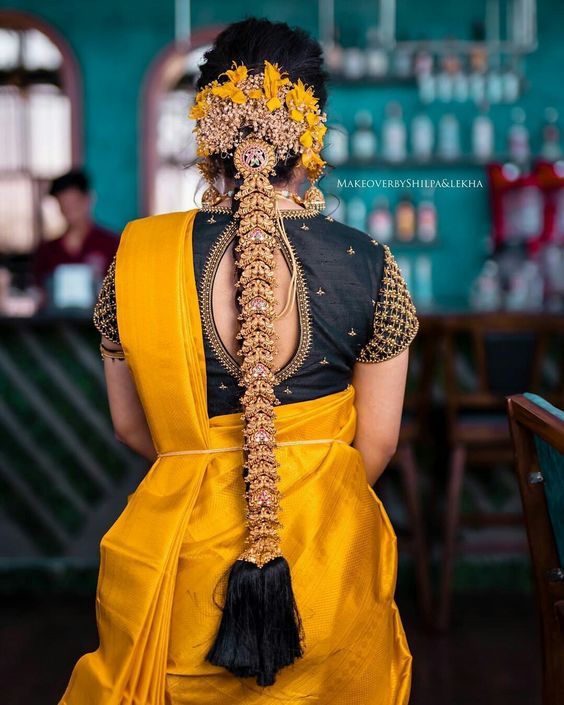 Image Via: Makeover by Shilpa and Lekha
Another antique gold jada set which has some subtle stone work done. We totally love this!!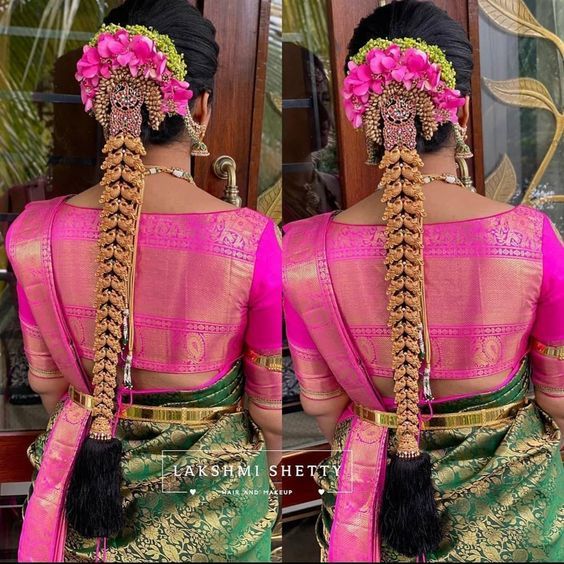 Image Via: Makeover With Lakshmi Shetty★ 4.7
If you want a complete braid in antique gold and yet want the start of the braid to have heavy stone work, this this would be your choice. The ruby and emeralds can work very well especially if your saree has those jewel accents!!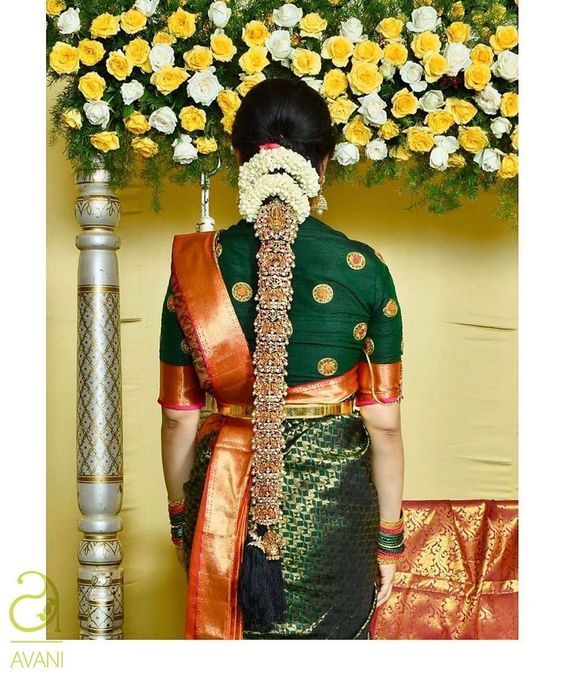 Image Via: Avani Design Studio
Heavy, absolutely perfect for a royal wedding, this embellished jada is a keeper!!
We spoke so much about the single set jada. Now let us talk about these jada billas which are individual brooch like ornaments that have to be pinned to each part of the braid.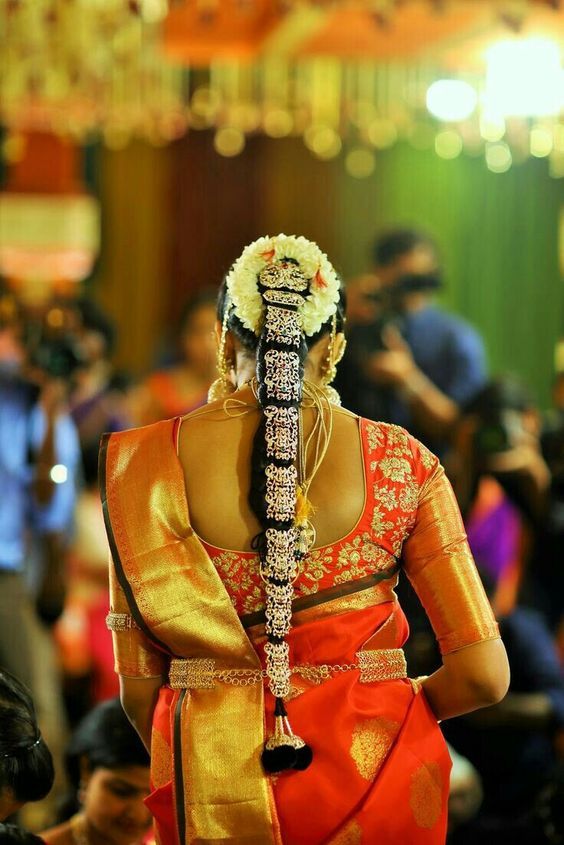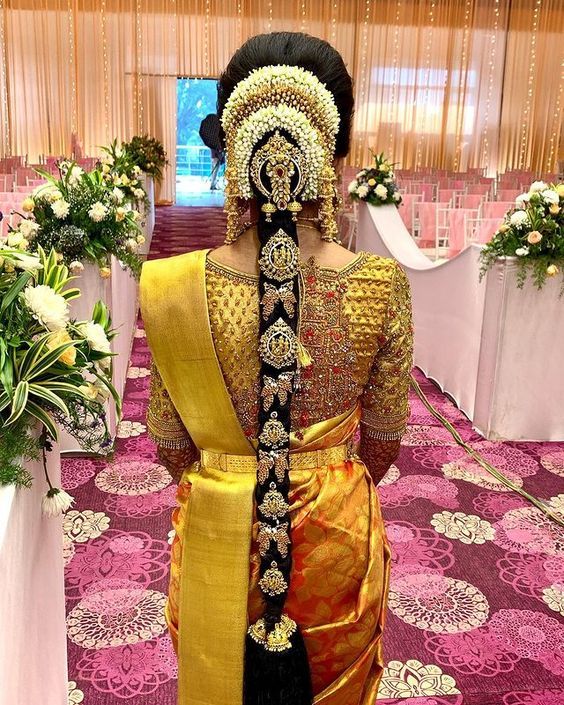 As compared to the regular oval or circular shape billas, these different shapes are trending right now. Check these out where one bride has linear rectangular shaped jada billas and one bride has quirky ones!! Isn't it fab??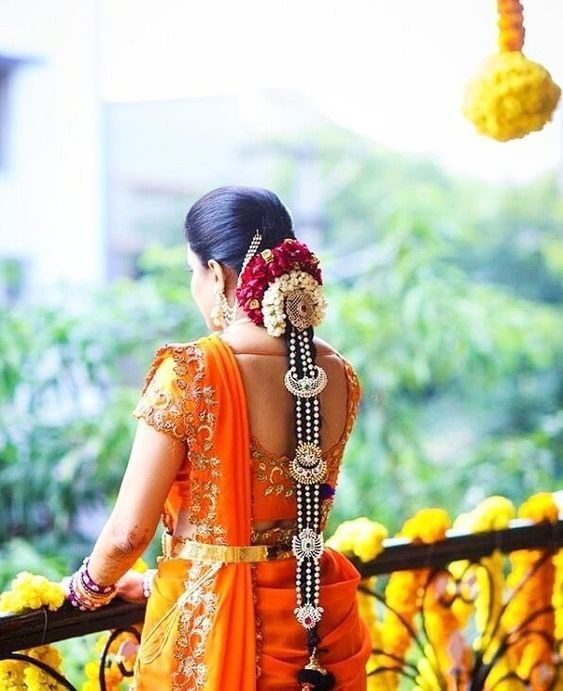 Images Via: Pinterest
Also the single set jada has taken a spin with some of the billas larger and some smaller and loops that gives it a very different appearance. We totally dig this and have to tell you brides to be that this is going to be a big trend in 2021.
So, have you guys decided what is going to be your jada style for your 2021 wedding?